Man arrested after entering home, threatening victim with a knife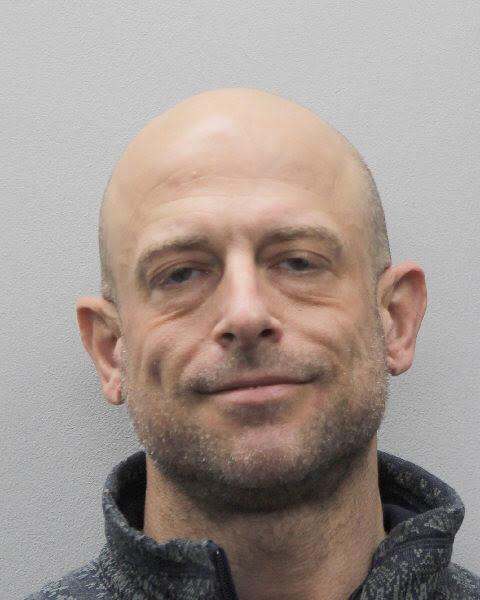 City of Fairfax Police responded to the 10600 block of Railroad Court for a burglary at 8:22 a.m. December 12.
Jonah Smith, 47, of no fixed address, entered the victim's home through an unsecured door without force and refused to leave. During the interaction, Smith displayed a knife and lunged towards one of the residents. The victim, who was armed with a firearm, discharged one round into the floor of the living room. The suspect was then held at gunpoint until police arrived on scene. The subject was arrested without incident and no injuries were sustained by either party.
Smith was charged with Burglary with a Weapon and Attempted Malicious Wounding. He was transported to the Fairfax County Adult Detention Center and held on no bond.
Alexandria Police charge man in crash
The Alexandria Police Department's Crash Reconstruction Team is investigating a motor vehicle crash which occurred in the 500 block of Four Mile Road, December 11, at approximately 6:30 p.m.  
Preliminary investigation found that the suspect, Mr. Luis Antonio Ortiz, a 40-year-old Alexandria resident, crashed into a pedestrian and numerous parked vehicles.  The victim, a 29-year-old female, was transported to George Washington University Hospital with serious but not life-threatening injuries.   
The suspect was arrested at the scene for DUI Maiming and DUI Second Offense. The investigation remains ongoing.  Any witnesses or individuals with information about this incident are asked to contact Officer J. Burney at 703-859-0806 or call APD's non-emergency number at 703-746-4444 
The Alexandria Police Department is committed to spreading the word about the dangers of drunk driving and to remind all drivers: If you plan to drink alcohol, plan for a sober ride home.  Historically, the December holiday season experiences more drunk-driving-related fatalities than any other holiday period throughout the year.
Maryland man arrested inside stolen vehicle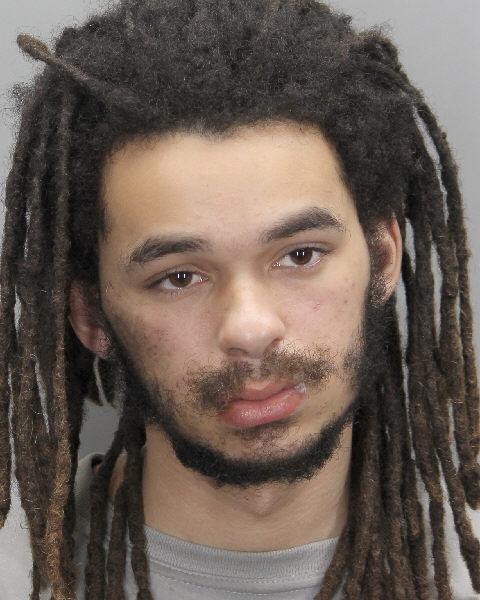 An officer saw a 2017 Cadillac Escalade at Beauregard St and Lachine Lane at 8:57 p.m. December 10. 
The vehicle had been reported stolen from a nearby jurisdiction. The vehicle was parked with a single occupant inside. The officer took the occupant of the vehicle, Kione Alexandra Bean, 23, of Maryland, into custody. The man was charged with grand larceny and possession with intent to distribute marijuana.
Hybla Valley apartment fire caused by improperly discarded smoking materials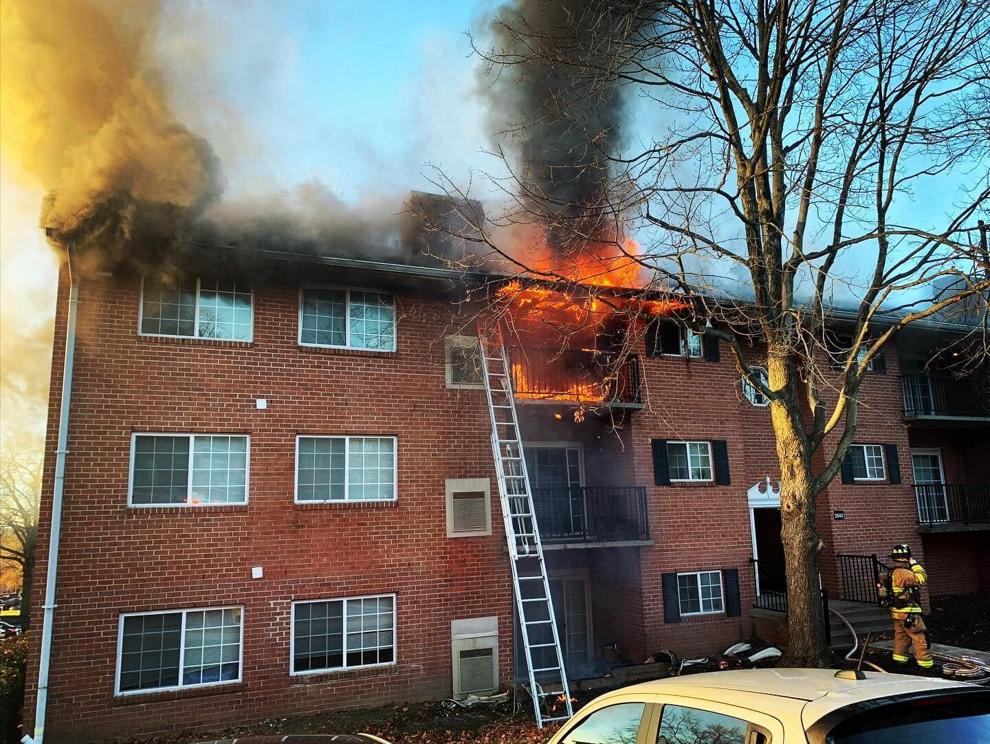 Fairfax County Fire and Rescue Department and the City of Alexandria Fire Department were dispatched for a reported apartment fire in the 2600 block of Arlington Drive in the Hybla Valley area of Fairfax County at approximately 7:58 a.m. December 12.
Units arrived on the scene of a three-story, garden apartment with fire showing from the third floor. A second alarm was requested. Crews were able to bring the fire under control quickly.
One occupant was transported to the hospital with non-life-threatening injuries. No firefighter injuries were reported.
One occupant was home at the time of the fire. Approximately 25 residents of other apartments were in the building at the time. The fire was discovered by a resident of a neighboring building who reported fire evident from the third-floor balcony. Simultaneously, a fire alarm pull station was activated in the fire building. It is undetermined if the smoke alarms in the apartments were working.
Fire investigators determined that the fire was accidental in nature and started on the balcony of the apartment. The cause of the fire is improperly discarded smoking materials.
Approximately 17 residents have been displaced because of the fire. All the displaced are being assisted by the Red Cross and the Fairfax County Department of Emergency Management and Security. Damages as a result of the fire were approximately $166,000.
Falls Church woman dies after pedestrian accident
A Falls Church woman has succumbed to injuries she suffered in an accident which occurred at 11 a.m. December 13.
Nguyet Ly, 68, of Falls Church, was walking east in the westbound travel lane near the shoulder of Leesburg Pike and Magnolia Drive in the Fairfax County section of Falls Church. 
Detectives from the Fairfax County Police Department Crash Reconstruction Unit continue to investigate the crash. Preliminarily, detectives determined there is no sidewalk on that portion of the roadway where Ly was walking. The driver of the 2018 Subaru Impreza was making a right turn out of a business in the 5900 block of Leesburg Pike and struck Ly in the roadway. Ly was taken to a hospital where she died later that evening. Speed and alcohol do not appear to be factors in the crash. The investigation remains active, and details of the investigation will be presented to the Office of the Commonwealth's Attorney for review.
Anyone with information about this crash is asked to contact the Crash Reconstruction Unit at 703-280-0543. Tips can also be submitted anonymously through Crime Solvers by phone -1-866-411-TIPS (866-411-8477).
This is the 13th pedestrian fatality in the county to date in 2021. Year to date, in 2020 there were 14 pedestrian fatalities.
Manassas man arrested on several charges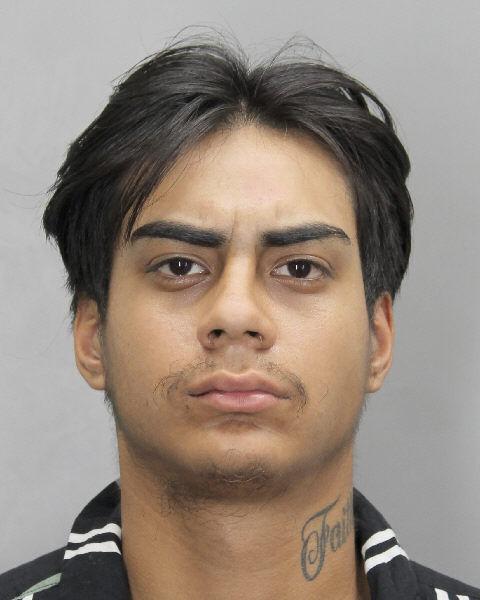 A motors officer attempted a traffic stop at 8:02 p.m. December 16 in the 5600 block of Willow Lake Court. 
The driver, Cesar Augusto Lopez, 21, of Manassas, fled, endangering the lives of several officers in the process. The driver eventually crashed the vehicle in a nearby ditch and was taken into custody. The officers were not injured in the incident. The driver was also not injured, nor was a child who was in the fleeing vehicle. 
Lopez was transported to the Fairfax County Adult Detention Center and charged with five counts of attempted malicious wounding of a law enforcement officer, two counts of failure to obey commands to stop, child endangerment, driving on a suspended license, altered license plates, and reckless driving.
Juvenile arrested for sex offense in school
A 13-year-old boy has been charged with abduction and attempted sexual battery for an incident that occurred at Carl Sandburg Middle School in Alexandria. A school resource officer was notified by a school official on October 6 of an attempted assault that occurred in a courtyard inside the school earlier that day.   
The officer worked alongside detectives from the Fairfax County Police Major Crimes Bureau and determined a juvenile student told the victim to get him a milk from the cafeteria. When the victim, another student, did not retrieve a milk, the juvenile offender told the victim to get on their knees. When the victim refused, the victim was forced down. The offender then began to pull his pants down when a school official intervened to stop the act prior to it progressing.   
After a thorough investigation involving numerous interviews, combing through digital data and the execution of a search warrant, detectives obtained petitions for abduction and attempted sexual battery. The teen was served with the petitions December 15.  
Victim specialists from the Major Crimes Bureau's Victim Services Division have been assigned to ensure that the victim's family is receiving appropriate resources and assistance.  
Any student or juvenile who is a victim of a crime can call the non-emergency number, 703-691-2131, or 911 to report crimes. Most middle and high schools throughout the county have school resource officers to assist with any needs. If a juvenile is not capable or comfortable filing a report, they can report any incident to a trusted adult. Fairfax County Public Schools has a website to assist with filing sexual harassment complaints online; found at https://www.fcps.edu/title-ix.
Alexandria Police investigate shooting
The Alexandria Police Department's Criminal Investigation Division is investigating a call for service made approximately at 11:58 p.m. December 11, in which a juvenile arrived at Inova Hospital with a gunshot wound to the upper leg.  
While at the hospital the 16-year-old juvenile succumbed to his injury.  
Preliminary investigation suggests that there is no threat to public safety and that this was an isolated incident. We refrain from publicly disclosing personal information when juveniles are involved.  
The investigation remains ongoing. Any witnesses or individuals with information about this incident are asked to contact Detective Ryan Clinch by phone at 703-597-6355, email at ryan.clinch@alexandriava.gov or call APD's non-emergency number at 703-746-4444.
Ashburn man arrested after larceny
City of Fairfax Police officers responded to the Home Depot at 3201 Old Lee Highway for a report of larceny that just occurred December 11 at approximately 12:22 p.m.
An employee reported that a subject had a cart full of items and walked past the point of sale without any payment of the items. Officers located a subject nearby that matched the description of the person who left the business without payment. 
Darwin Carlos Caporale, 39, of Ashburn, admitted to officers that he did not pay for the items. Caporale was issued a summons for petit larceny, issued a trespass notice from the business and released.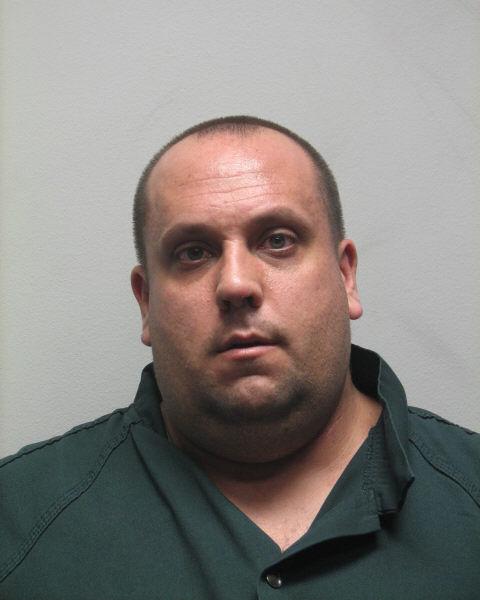 NOVA-DC task force arrests Herndon man
A Herndon man is being held without bond after being arrested December 17 by the Virginia State Police, as part of the NOVA-DC Internet Crimes Against Children (ICAC) Task Force. 
Dustin Amos, 33, was charged with 2 felony counts of using a communications system to solicit a minor. 
The investigation was initiated December 17 when the NOVA-DC ICAC Task Force was contacted by the Minnesota Human Trafficking Investigator's Task Force coordinated by the Minnesota Bureau of Criminal Apprehension. A detective assigned to the task force and working in an undercover capacity came in contact with Amos online. Further investigation by Virginia State Police led to Amos being located and later taken into custody without incident. 
The Loudoun County Sheriff's Office is assisting the NOVA-DC ICAC Task Force investigation, due to the fact that Amos identified himself in his online communications as a sheriff's office employee. 
For important information and helpful tips on how to keep your child safe from online predators, please go to the NOVA-DC ICAC Task Force website at 
https://www.novadcicac.org
. 
FCPS SRO charged with assaulting a student
A 26-year-old man has been arrested following an assault that occurred around 12:30 p.m. December 13 inside Stone Middle School in Centreville.
The school resource officer responded to a classroom at 5500 Sully Park Drive where he was notified of an assault between a student and a security officer. The officer determined that a verbal altercation took place between the victim and Fairfax County Public School Security Officer Lamar Hardy, of Centreville. The altercation escalated and Hardy assaulted the victim which led to them both falling to the ground. While on the ground, Hardy restrained the victim and brought him out into the hallway where he released him. Hardy and the victim both went back into the classroom until the end of the period when another school employee reported the incident. No injuries were reported to the officer. 
The officer conducted several interviews and coordinated with the school administration. This afternoon, the officer obtained a summons releasable warrant for misdemeanor assault. Hardy was later arrested and served with his copy. 
Free holiday Lyft rides offered to Prevent Drunk Driving
MORE THAN A THIRD OF U.S. HIGHWAY DEATHS DURING THE HOLIDAY INVOLVE DRUNK DRIVERS
Preparing to combat that time of year when, according to the National Highway Traffic Safety Administration, more than a third of all U.S. traffic deaths involve drunk drivers (38 percent, Christmas; 36 percent, New Year's Day – NHTSA, 2019), a local nonprofit organization announced that free safe rides will be offered to would-be drunk drivers throughout the Washington -metropolitan area during the winter holidays beginning on December 17.
Offered by the nonprofit Washington Regional Alcohol Program (WRAP), the 2021 Holiday SoberRide® program will be in operation nightly, beginning at 10 p.m. until 4 a.m. from December 17 to January 1, as a way to keep local roads safe from impaired drivers during this traditionally high-risk holiday.
Each evening, during this six-hour period, area residents ages 21 and older celebrating with alcohol may download Lyft to their phones, then enter a SoberRide® code in the app's 'Promo' section to receive their no-cost (up to $15) safe transportation home. A separate Holiday SoberRide® promo code will be posted at 9 p.m. on December 24 and 31 on www.SoberRide.com.
During the 2019 winter holidays (COVID-19 prevented last December's full-out campaign), more than 1,100 (1,121) persons in the Washington-metropolitan area used WRAP's Holiday SoberRide® program rather than possibly driving home impaired. The charity also officers its SoberRide® program on St. Patrick's Day, Cinco de Mayo, Independence Day, and Halloween.
"More than a third of all U.S. traffic fatalities during the holiday season in 2019 involved drunk drivers according to the National Highway Traffic Safety Administration," said Kurt Erickson, WRAP's president.
SoberRide® is offered throughout Lyft's Washington D.C. coverage area which includes all or parts of the District of Columbia; the Maryland counties of Montgomery and Prince George's; and the Northern Virginia counties of Arlington, Fairfax, Loudoun, and Prince William.
"Lyft is dedicated to providing access to reliable and responsible rides, and we're proud to partner with programs like WRAP to offer Lyft as an alternative to impaired driving," said Kamillah Wood, director of Public Policy for Community Safety at Lyft. "Through our Roadway Safety Program and our partnerships with the public, we hope to empower our community with the tools to protect themselves and those around them this holiday season."
Sponsors of WRAP's 2021 Holiday SoberRide® campaign include the 395 Express Lanes, Anheuser-Busch, Beer Institute, Brown-Forman, Constellation Brands, District of Columbia Association of Beverage Alcohol Wholesalers, Enterprise Rent-A-Car, Foundation for Advancing Alcohol Responsibility, Giant Food, Glory Days Grill, Heineken, Kendall-Jackson, Lyft, Molson Coors Beverage Company, New Belgium Brewing, Restaurant Association Metropolitan Washington and the Washington Area New Automobile Dealers Association. In addition, WRAP's 2021 Public Partner SoberRide® Sponsors include the District of Columbia Department of Transportation's Highway Safety Office, Maryland Department of Transportation Motor Vehicle Administration's Highway Safety Office, and the Virginia Department of Motor Vehicles.
Since 1991, WRAP's SoberRide® program has provided 81,184 free safe rides home to would-be-drunk drivers in the Greater Washington area.
Founded in 1982, the nonprofit [501(c)(3)] Washington Regional Alcohol Program (WRAP) is a coalition of diverse interests using effective education, innovative programs and targeted advocacy to end alcohol-impaired driving and underage drinking in the Washington, DC metro area. Through public education, innovative health education programs, and advocacy, WRAP is credited with keeping the metro-Washington area's alcohol-related traffic deaths historically lower than the national average.
More information about WRAP's SoberRide® initiative can be found at www.SoberRide.com.