Man charged in Reston sexual assault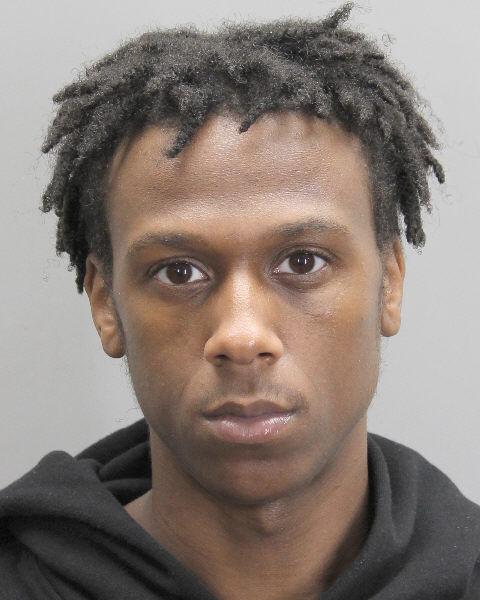 Fairfax County Police detectives from the Major Crimes Bureau have arrested a 22-year-old man after he sexually assaulted a woman Aug. 21. 
Officers responded around 11:50 p.m. to the 2200 block of Lovedale Lane in Reston for a man who unlawfully entered the apartment and sexually assaulted a woman. Detectives were able to quickly identify a person of interest from a peeping incident on the same street in June.
Sex Crimes Unit detectives obtained warrants Aug. 22 for peeping and indecent exposure for the suspect involved in the June incident. Members of the Fugitive Track and Apprehension team took Anthony Agee, of Reston, into custody Monday evening. Through an interview and multiple search warrants, evidence was recovered linking Agee to the peeping and the sexual assault.
Agee was taken to the Adult Detention Center and served with the outstanding warrants. Agee was also charged with abduction with intent to defile, burglary, rape, and obstructing the use of a phone in connection to the sexual assault.  He was held without bond.
Detectives continue to investigate this case and are asking for your help. Detectives continue to ask the community members who reside in the area to review home surveillance in the evening hours on Aug. 21 for any suspicious activity. If you have any information about this case or believe you may have been the victim of a crime involving Agee, please contact detectives at 703-246-7800, option 3.
Springfield man convicted of manslaughter
Zachary Burkard, 19, of Springfield, was convicted Aug. 22 of two counts of manslaughter in a 2021 homicide.
The jury which convicted Burkard recommended a 20-year prison sentence Aug. 23, according to a news release from the Fairfax Commonwealth's Attorney (CA) office.
The charges against him stemmed from a double homicide which happened April 25, 2021. Two 17-year-old males were killed in the shooting, which followed a fist fight which had just occurred between two other teenagers.
"Anytime a young person's life is taken, it's a tragedy. But especially when it's done with a gun that should have never existed" said CA Steve Descano, describing the weapon as a ghost gun. A ghost gun can be assembled privately and they are not traceable.
"My heart breaks for the victims and their families," said Descano. "While there are no winners in a case like this, I hope with the trial behind us, those most affected can begin a process of healing."
Burkard's sentencing hearing is scheduled for Dec. 15.
Man arrested after Huntington shooting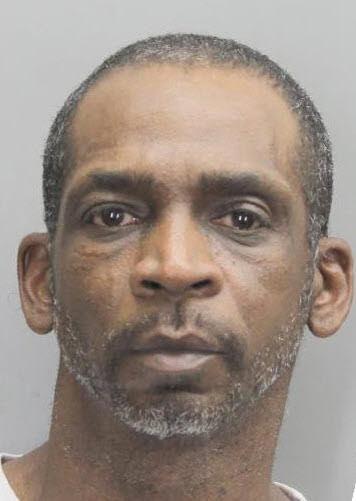 A 52-year-old Alexandria man was arrested for a shooting that occurred Aug. 17 in the Huntington area of Fairfax County. 
At 1:53 p.m., officers responded to the 2000 block of Huntington Avenue for a man suffering from multiple gunshot wounds to the upper body. Officers immediately rendered aid until fire and rescue personnel arrived. The man was taken to a hospital for injuries that were considered life threatening. 
Detectives determined the 33-year-old victim was near the bus stop and got into a verbal argument with Paul Malone. During the argument, Malone shot the victim multiple times in the upper body and ran away. Through witness accounts, patrol units along with detectives from the Fairfax County Police Special Operations Division and Special Investigative Unit found Malone at a nearby hotel. He was arrested without incident. Detectives do not believe the two men know each other and continue to investigate the circumstances which led to the dispute. 
During the investigation, detectives canvassed the area for additional witnesses and digital evidence. A handgun was recovered near the scene. Malone was taken to the Adult Detention Center and charged with aggravated malicious wounding, the use of a firearm in the commission of a felony and possession of a firearm by a convicted felon. He was held on no bond. The victim remains hospitalized.  
Herndon fire caused by electrical malfunction
Fairfax County Fire and Rescue and the Metropolitan Washington Airports Authority Fire and Rescue departments, were dispatched for a reported townhouse fire in the 2100 block of Monaghan Drive in the Herndon area of Fairfax County Aug. 22.
Units arrived on the scene of a two-story, middle unit townhouse with smoke visible from the roof. Crews rapidly accessed the attic and extinguished a fire. There were no reported civilian or firefighter injuries.
Seven occupants were home at the time of the fire. The residents smelled smoke within the home, located its source, and attempted, without success, to extinguish the fire with a fire extinguisher. One occupant then called 9-1-1. A smoke alarm was present but did not activate.
Fire investigators determined the fire was accidental in nature and started in the attic. The cause of the fire was a malfunction of an electrical circuit above the second-floor bathroom.
Nine occupants were displaced because of the fire. Red Cross services was offered and declined. Damages as a result of the fire were approximately $70,000.
Two Lorton men arrested
Fairfax County Police officers attempted to speak with occupants in a vehicle parked in the 7500 block of Richmond Highway at 6:25 p.m. Aug. 18. 
An occupant entered the driver's seat and quickly accelerated out of the parking lot. Five vehicles were struck prior to officers stopping the car near Richmond Highway and North Kings Highway. No injuries were reported. The driver and passenger were arrested. 
The driver, Philip Richardson, 29, of Lorton, was charged with malicious injury to law enforcement, disregarding a police command to stop, unauthorized use of a vehicle, possession of a schedule I/II drug, obstructing justice, four counts of hit and run, and no operator license. The passenger, Arthur Faircloth,  52, of Lorton, was charged with possession of a schedule I/II drug.
Pedestrian dies in Seven Corners crash
Fairfax County Police detectives from the Crash Reconstruction Unit continue to investigate the Aug. 18 fatal crash on Wilson Boulevard north of the Arlington Boulevard intersection in Seven Corners. Officers responded at 8:38 am for a crash involving three vehicles and a pedestrian. 
Preliminarily, detectives determined the driver of a 2012 Honda Civic and the driver of a 2017 Volkswagen Jetta were both traveling northbound on Wilson Boulevard. The driver of the Honda was making a lane change from the left to right lane at the same time the driver of the Volkswagen was making a lane change from right to left lane. The Honda and Volkswagen collided together which caused the Volkswagen to go off the roadway to the right into the adjacent parking lot.  
The pedestrian, Albert Sweat, 62, of Maryland, was walking through the parking lot in the 6200 block of Arlington Boulevard. The Volkswagen struck Sweat in the parking lot. The vehicle continued over a median and struck an occupied parked 2010 GMC Yukon before coming to rest in a mulch bed. Sweat was taken to a nearby hospital where he was pronounced deceased. The drivers and passengers from the three vehicles were not injured in the crash. 
Preliminarily, detectives do not believe speed or alcohol were factors in this crash. Detectives continue to investigate and conduct additional interviews. Details of the investigation will be presented to the Office of the Commonwealth's Attorney to determine the appropriate charges. 
Falls Church man arrested after carjacking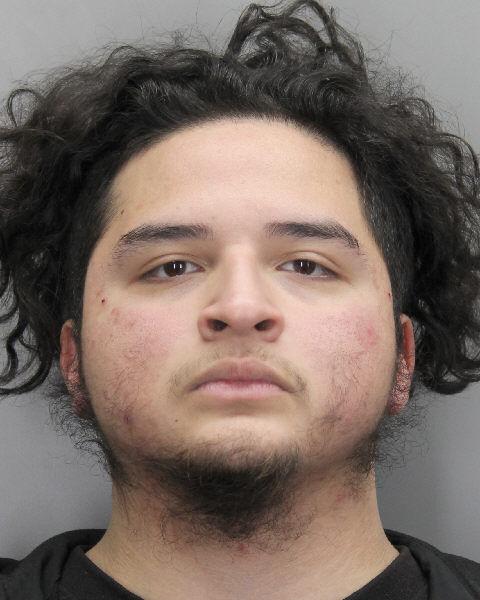 The victim was approached in the 6000 block of Hibbling Ave. by a 20-year-old man who displayed a handgun and demanded the victim's keys at 4:50 a.m. Aug. 15. 
The victim handed the man the keys to his 2003 Cadillac Escalade and the man drove off. Virginia State Police arrested Eli Jaramillo, 20, of Falls Church, in Stafford County after locating and pursuing him on southbound Interstate 95. The man was charged with armed carjacking, robbery, and the use of a firearm in the commission of a felony.        
Maryland man arrested after Fairfax assault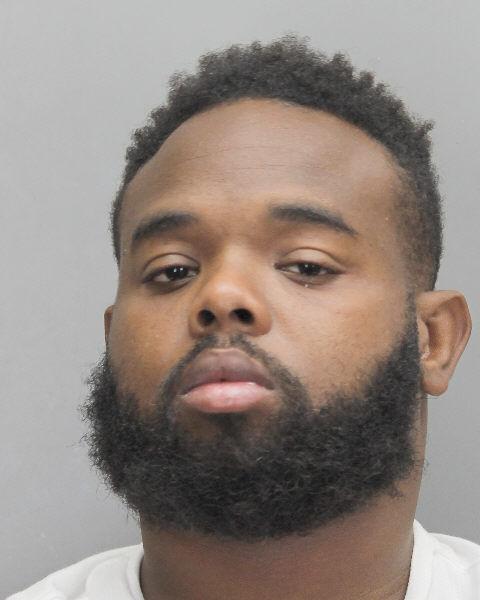 City of Fairfax Police officers responded to Buffalo Wild Wings at 11204 James Swart Circle for an assault at 9:19 p.m. Aug. 16. 
The reporting person stated that they were assaulted by a co-worker at this location. Minor injuries were reported. During the investigation it was discovered that the subject in question had an active out of state warrant. Officers made contact with the subject and confirmed the warrant. 
Michael Thomas, 31, of Bladensburg, Md. was taken into custody and transported to the Fairfax County Adult Detention Center where he was charged with assault and battery and is awaiting out of state extradition on the active warrant. 
Chantilly man arrested after Fairfax DUI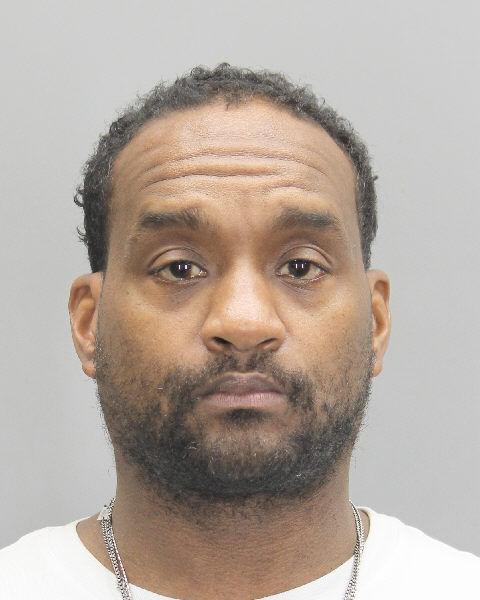 City of Fairfax Police officers responded for the report of a motorist asleep at the wheel at Eaton Place and Chain Bridge Road at 10:10 p.m. Aug. 18. An investigation revealed that the driver was intoxicated. 
Gary Robb Jr., 48, of Chantilly, was taken into custody and refused to provide a breath alcohol sample. He was transported to the Fairfax County Adult Detention Center where he was charged with driving under the influence of alcohol (second offense within five years) and refusal. Robb was held on a secured bond of $2,500 and until sober.
D.C. woman arrested after vandalism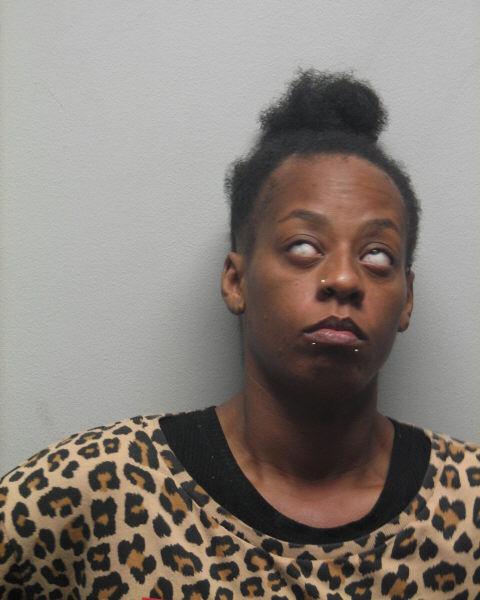 City of Fairfax Police officers responded to 10500 block of Judicial Drive for a disorderly subject at 10:53 p.m. Aug. 20. The reporting person stated that a female subject was observed striking vehicles and a person with a tree branch. 
Officers located the subject nearby. Investigation revealed that the female assaulted three people and damaged four vehicles in the area after being released from the jail a couple of hours prior. No injuries were reported. 
Danaya Barrett, 33, of Washington, D.C. was taken into custody and transported to the Fairfax County Adult Detention Center where she was charged with three counts of assault and battery and four counts of destruction of property. Barrett was held without bond.
Alexandria man arrested with stolen tools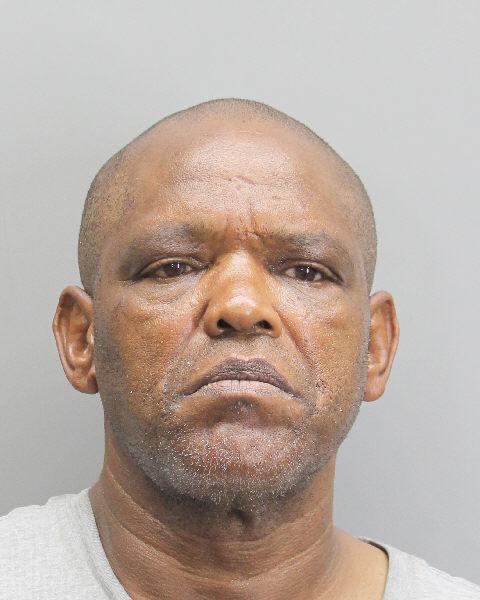 Officers responded to Home Depot at 3201 Old Lee Highway for a larceny at 12:27 p.m. Aug. 21. 
The reporting person stated that a male subject left the store with unpaid tools. The subject was located nearby in possession of the stolen merchandise. An investigation revealed that the subject also had active warrants out of Fairfax City and Fairfax County. 
Donald Cunningham, 57, of Alexandria, was taken into custody and transported to the Fairfax County Adult Detention Center where he was charged with petit larceny. The active warrants were served and Cunningham was held without bond.