Unattended candle cause of Herndon house fire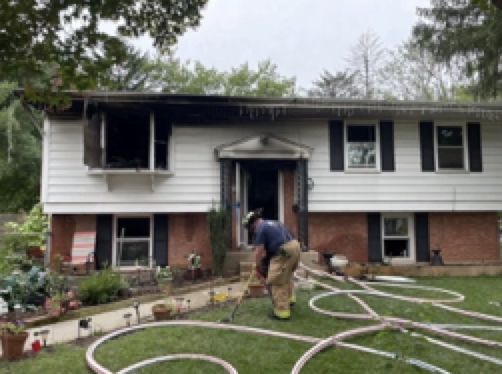 Units from Fairfax County Fire and Rescue Department and the Metropolitan Washington Airports Authority Fire and Rescue Department, were dispatched for a reported house fire in the 400 block of Pickett Lane in the Town of Herndon August 3, at approximately 10:56 a.m.
Crews arrived on the scene of a two-story, single-family home with smoke showing from the second floor. Firefighters were able to rapidly extinguish the fire. Unfortunately, during search and rescue operations, one dog was found deceased on the second floor. There were no reported civilian or firefighter injuries.
One occupant was home at the time of the fire. The occupant observed smoke coming from the vents and, upon investigation, observed fire on the second floor. He self-evacuated and called 9-1-1. There were no working smoke alarms present in the home.
Fire investigators determined that the fire was accidental in nature and started on the second floor. The fire was caused by an unattended candle left burning.
Seven occupants were displaced because of the fire. Red cross assistance was offered and accepted. Damages as a result of the fire were approximately $50,000.  
Alexandria Police Department makes an arrest following shots fired incident on Holmes Run Parkway
The Alexandria Police Department made an arrest in a shots fired investigation that occurred in the 5400 block of Holmes Run Parkway on Thursday, July 29, 2021.
At approximately 9:05 p.m., two officers on foot patrol in the area heard several gunshots.  The officers located and detained two people and recovered a firearm.  Other responding officers located shell casings and discovered property damage to an apartment building.  No one was injured.
The investigation determined one of the two people detained by officers was responsible for the incident.  18-year-old Mauricio Urquilla Escobar, a male Alexandria resident, was arrested and charged with Throwing/Shooting Missiles into An Occupied Dwelling, Illegal Discharge of a Weapon, and Drug Possession with Intent to Distribute.
Alexandria Police Department announces arrests in shots fired incident on N. Henry St.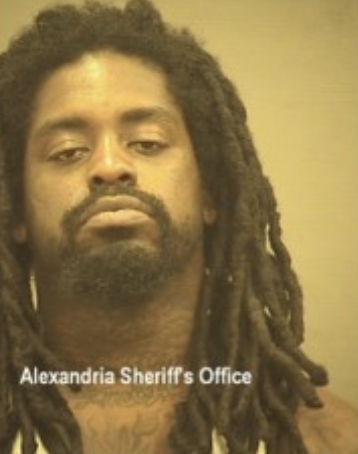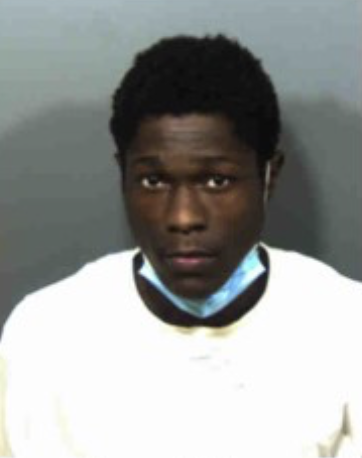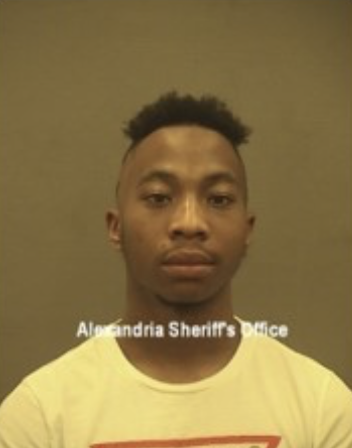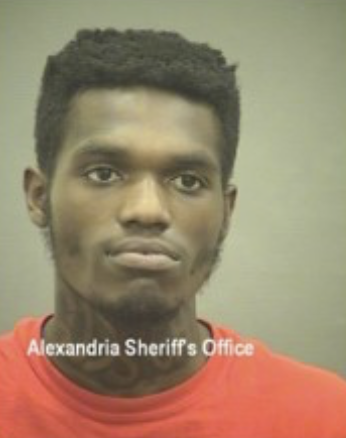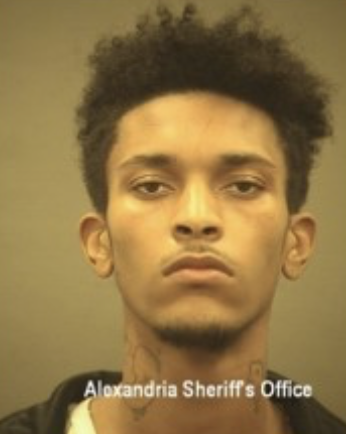 Members of the Alexandria Police Department's Criminal Apprehension Unit and Violent Crimes Unit, with the assistance of the Prince George's County Police Department and the U.S. Marshals' Capital Area Regional Fugitive Task Force, arrested five people for their participation in the shots fired incident that occurred on July 21, 2021, in the 800 block of N. Henry Street. 
The following individuals were arrested and charged with attempted felonious assault by mob: Dennis Keels, 28, Alexandria resident; Samuel Felton, 24, Alexandria resident; Corey Mason, 21, Alexandria resident; Bob McNeely Jr., 21, Alexandria resident; and Javon Williams, 22, Alexandria resident.
Keels was also charged with being a felon in possession of a firearm and discharging a firearm in public places. Felton was also charged with being a felon in possession of a firearm. McNeely was also charged with discharging a firearm in public places.             
Keels, Mason, McNeely, Jr., and Williams are being held at the Alexandria Detention Center.  Felton is being held and awaiting extradition from Prince George's County.
Alexandria Police Department investigates single vehicle crash on Richmond Highway
The Alexandria Police Department is investigating a single vehicle crash on Richmond Highway that occurred on Tuesday, July 27, 2021.
At approximately 6:29 a.m., officers responded to the crash at the intersection of Richmond Highway and Potomac Avenue.  The preliminary investigation indicates a 60-year-old non-Alexandria resident was driving a white Ford Escape northbound on Richmond Highway when the vehicle crossed the median into the southbound lanes, struck the wall separating the sidewalk from the street and came to a stop.
A witness to the crash, a physician for the military on their way to work, provided medical assistance until paramedics with the Alexandria Fire Department arrived on scene.  The male driver was transported to the hospital where he remains in critical, but stable condition.
Members of the Alexandria Police Crash Reconstruction Team are investigating the crash.  Anyone with information about the crash is asked to contact Investigator Nancy Gordon at 571.289.6794 or the police non-emergency line at 703.746.4444.
VSP charge DC man following pursuit of stolen vehicle
Virginia State Police has charged a Washington, DC man on several counts related to a pursuit of a stolen vehicle Monday (Aug. 2) afternoon in Fairfax County. Corey D. Whittaco, 18, has been charged with one felony count of eluding police, auto theft, one misdemeanor count of hit-and-run, giving a false ID to law enforcement, driving without a valid license and reckless driving. 
The incident began at approximately 12:42 p.m. when a Virginia trooper alerted to a vehicle that had been reported stolen out of Mt. Rainier, Md. The 2015 Mercedes sedan was traveling south on I-95 near Route 234 when the trooper activated his lights and siren to initiate a traffic stop. The Mercedes refused to stop and sped away at a high rate of speed. A short pursuit was initiated, as the trooper lost sight of the vehicle in traffic on Route 234 and discontinued the pursuit.
A short time later, another state trooper spotted the stolen Mercedes on Route 1 in Fairfax County. That trooper activated his lights and siren in an attempt to initiate a traffic stop. Again, the Mercedes sped away at a high rate of speed. A pursuit was initiated with the Mercedes getting onto I-95 north and then east I-495. The Mercedes pulled onto the right shoulder in an attempt to pass a vehicle, but the driver lost control and the sedan struck the Jersey barrier. The Mercedes continued on at a high rate of speed and exited onto South Van Dorn Street. While taking the exit ramp, the sedan ran off the right side of the road, struck a sign and crashed into a ditch. Whittaco, the driver, then fled the scene on foot. 
A short time later, state police located Whittaco near an apartment complex and took him into custody without further incident. 
Detectives identify man wanted in connection to fatal shooting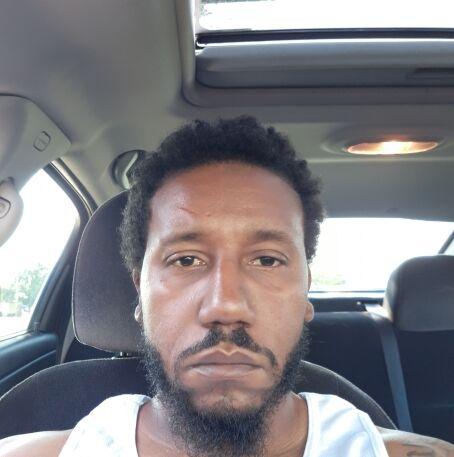 Mount Vernon Police District – A 23-year-old man is dead following an overnight shooting in the 7400 block of Vernon Square Drive in Hybla Valley. Officers responded at 8:47 p.m. to an apartment after a neighbor heard a loud argument followed by a gunshot. When officers arrived, they found Raphael Pierce, of Alexandria, in an apartment unit suffering from an apparent gunshot wound to his upper body. Fire and Rescue personnel responded and pronounced him deceased. The Office of the Chief Medical Examiner will conduct an autopsy to determine the manner and cause of death. 
The preliminary investigation revealed that Mr. Pierce was attending a small gathering at the apartment when an argument ensued between Pierce and the suspect, Terence Butler, 40, of Alexandria. Detectives believe Butler shot Pierce before leaving in a dark colored 2013 Chevrolet Impala bearing Virginia registration URH-1176. The Impala was described as having black rims and damage to the passenger side.
Detectives believe that both men were known to each other, but the full extent of their relationship remains under investigation. Earlier this morning, detectives obtained arrest warrants for Butler, charging him with 2nd Degree Murder, Use of a Firearm in the Commission of a Felony and Possession of a Firearm by a Convicted Felon.
Detectives are asking anyone with information to contact us at 703-691-2131, or call 911. Butler should be considered armed and dangerous.  Tips can also be submitted anonymously through Crime Solvers by phone – 1-866-411-TIPS (866-411-8477), by text – Type "FCCS" plus tip to 847411, and by web – Click HERE. Download our Mobile tip411 App "Fairfax Co Crime Solvers". Anonymous tipsters are eligible for cash rewards of $100 to $1,000 dollars if their information leads to an arrest. Please leave contact information if you wish for a detective to follow up with you.
Victim specialists from our Major Crimes Bureau's Victim Services Division have been assigned to ensure that the victim's family is receiving appropriate resources and assistance.    
This is being investigated as the 15th homicide year to date in Fairfax County. Detectives have made 10 arrests related to the 15 homicides. In 2020, there were 6 homicides year to date.
Two vehicle crash on Interstate 95 being investigated
Virginia State Police is investigating a two-vehicle crash in Fairfax County. The crash occurred Aug. 7, 2021 at 6:59 a.m. on Interstate 95 in the Express Lanes at the 169 mile marker.
A 2016 BMW 228i was traveling south in the I-95 Express Lanes when it ran off the left side of the interstate and made an illegal U-turn in the shoulder. Based on witness accounts, the BMW then stopped on the southbound shoulder facing north. The northbound BMW then pulled into the southbound Express Lanes and struck head-on a southbound 2020 BMW 540i. The impact of the crash caused the 2016 BMW to spin around and strike the Jersey wall. Meanwhile, the 2020 BMW overturned and came to rest on the right shoulder. 
The driver of the 2016 BMW, Stephanie D. Garcia, 29, of Reston, Va., was not wearing a seatbelt and thrown from the car. She was transported to Fairfax Inova Hospital, where she succumbed to her injuries the next day, Aug. 8, 2021.
The driver of the 2020 BMW, Adrian K. Lund, 72, of McLean, Va., was transported to a nearby hospital for treatment of serious injuries. Lund was wearing a seatbelt. 
The crash remains under investigation.
Detectives investigating death of 5-year-old boy
Detectives are investigating the death of a 5-year-old boy who was found unconscious inside of a parked vehicle in a Springfield neighborhood. Officers initially responded August 11 at 3:22 p.m. to a home in the 6700 block of Grey Fox Drive. They arrived within minutes and attempted lifesaving efforts.  Fire and Rescue personnel transported the boy to the hospital where he was pronounced deceased.
Preliminarily, detectives determined the child was transported home by a parent earlier in the day. Several hours later, the child's parent discovered him unconscious in the family's vehicle and immediately called 911. The full facts and circumstances of this case remain under investigation but detectives believe the child had been in the vehicle for an extended period and that the temperature of the interior of the vehicle was a factor in his death.
The Office of the Chief Medical Examiner has conducted an autopsy, and detectives do not suspect foul play.