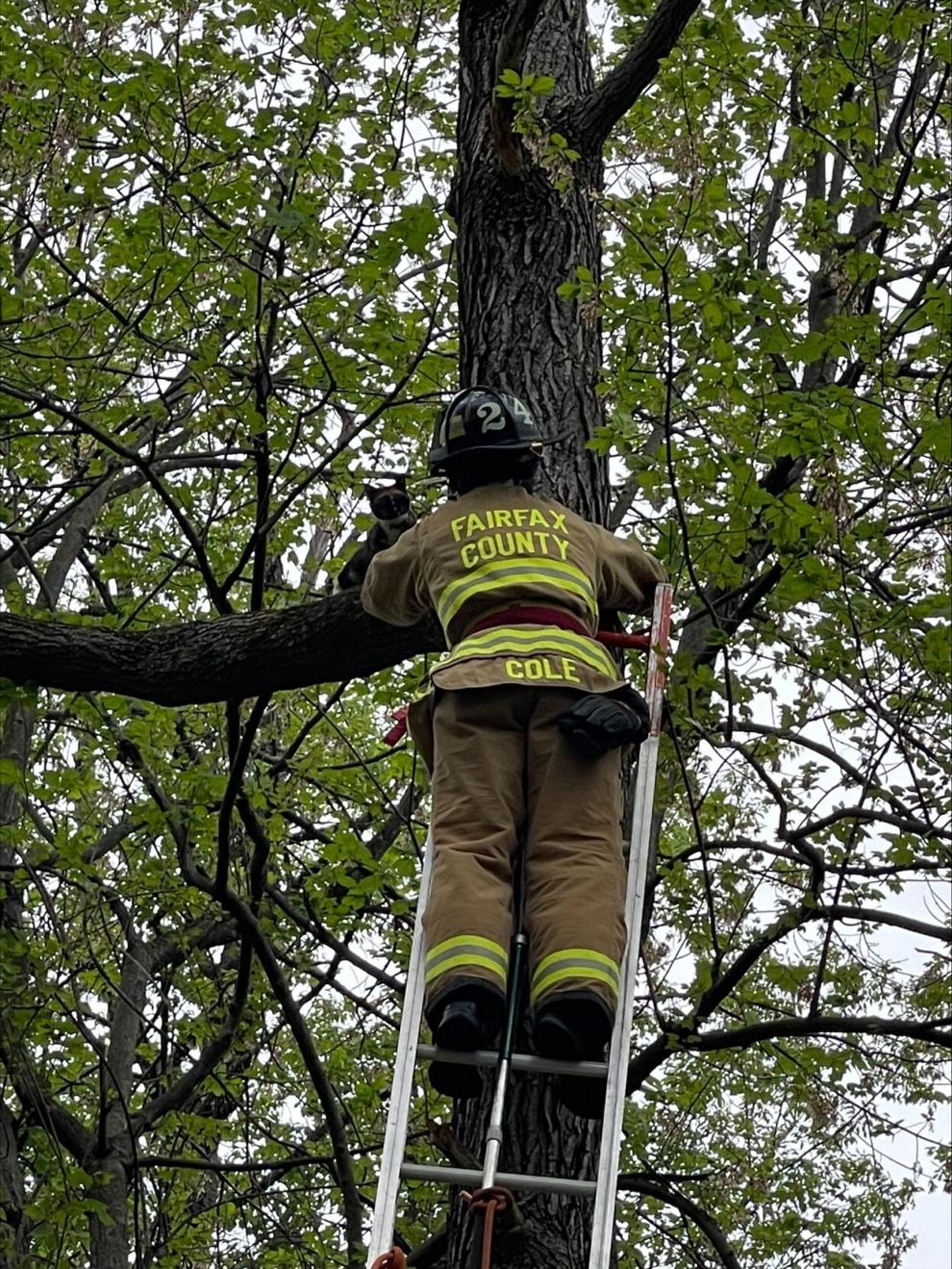 Fairfax County Fire and Rescue helped avoid a cat-astrophe recently when Firefighter Austin Cole and the crew from Tower 424 Woodlawn C-Shift rescued a cat who had been lost for a few days.
Armed carjackers caught in Maryland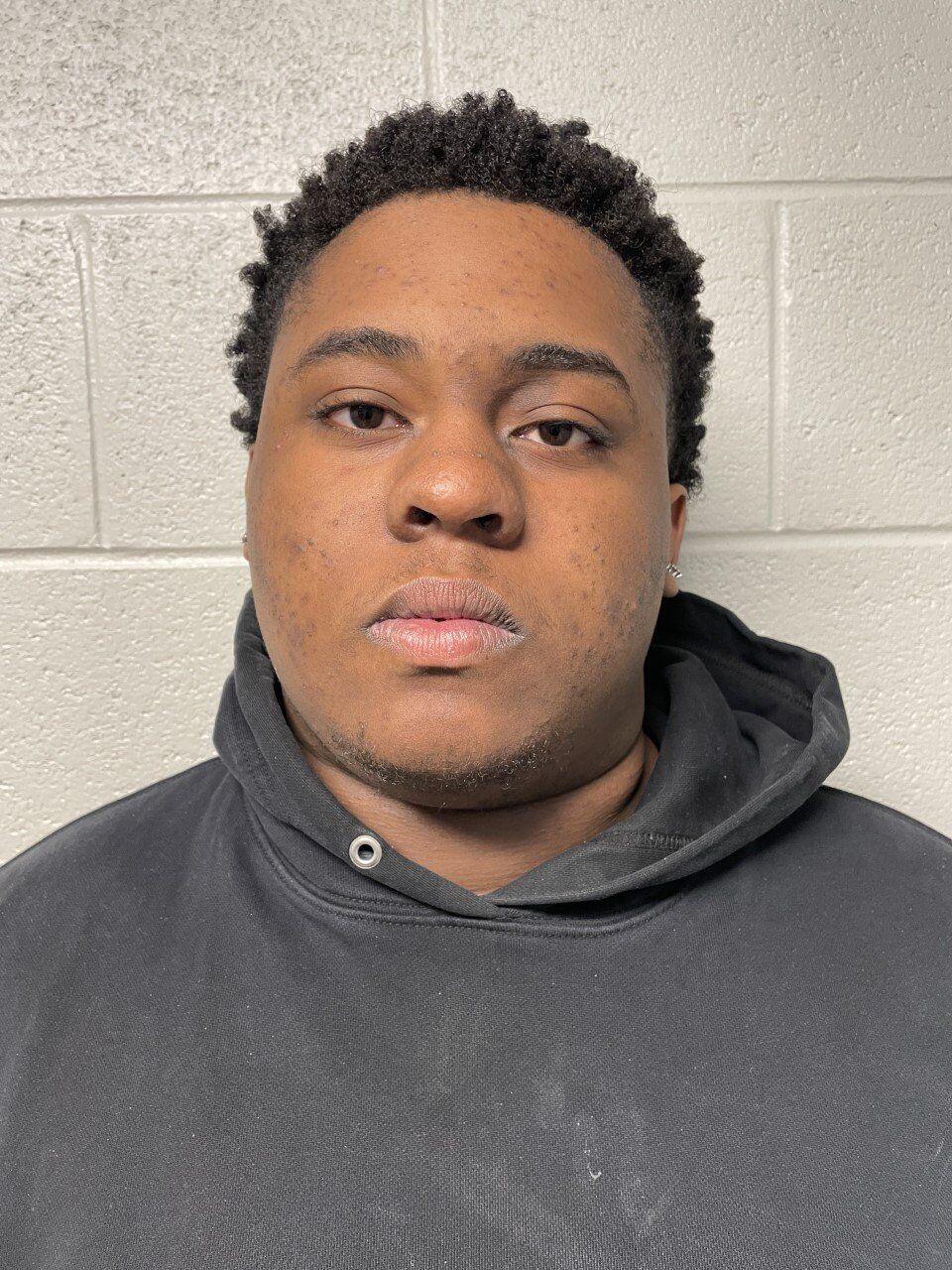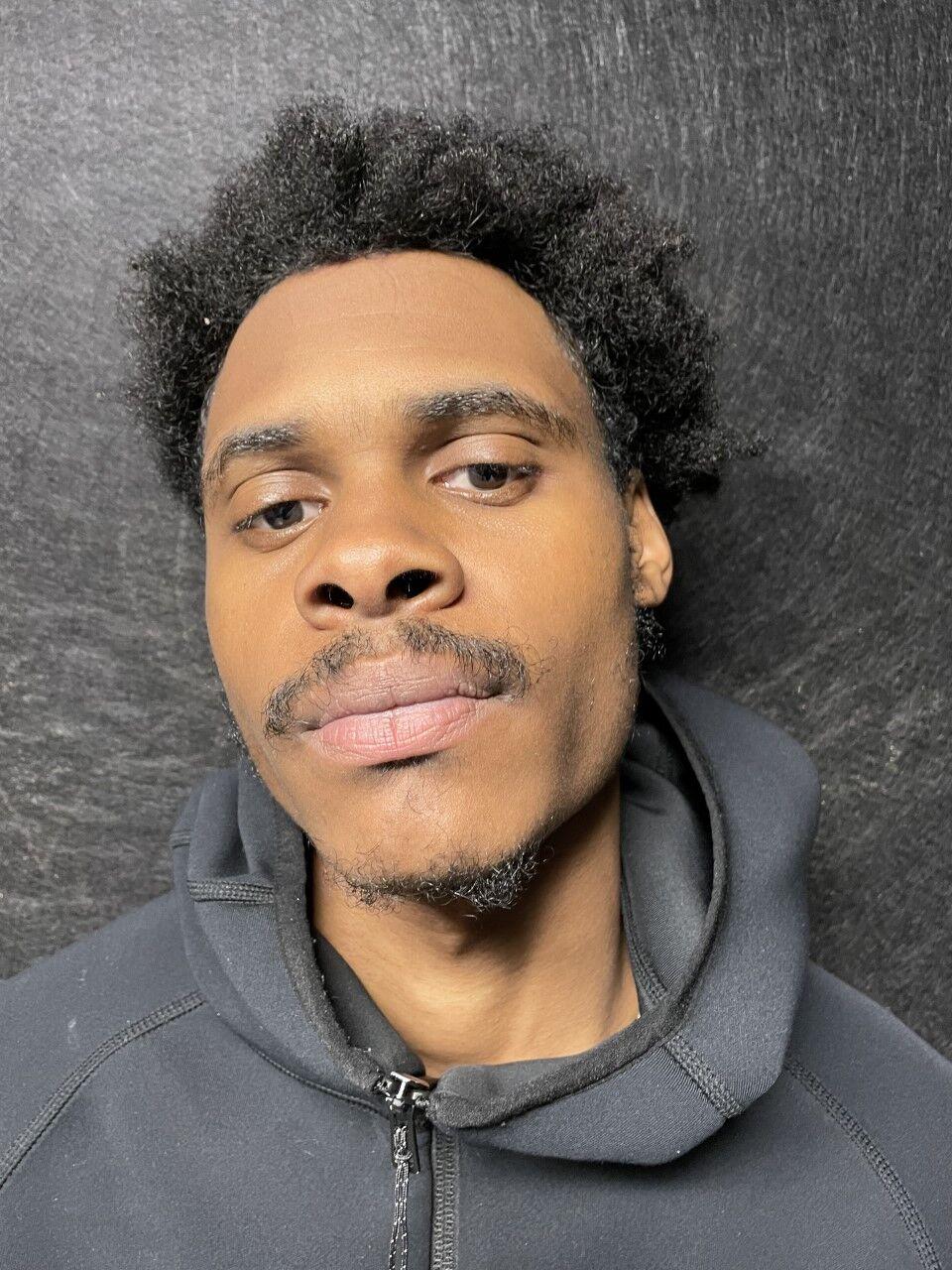 Two Alexandria men were arrested and five firearms recovered after a pursuit that led into Maryland and struck multiple Fairfax County Police cruisers.
At 5:21 p.m. April 16, a license plate reader alerted officers to a stolen BMW 535 involved in a carjacking involving multiple armed suspects. FCPD Officers found the BMW and attempted a traffic stop near the 7500 block of Richmond Highway. The driver drove away and intentionally struck multiple cruisers. Officers pursued the suspects into Prince George's County where they were able to bring the vehicle to a stop.
Four suspects ran away from the BMW. Officers took Marquette Staton, 18, and Terrell Talley, 21, both of Alexandria, into custody. Maryland State Police and Prince George's County Police responded and assisted with the search for the other suspects. Two suspects are still outstanding, including one suspect possibly wearing a Spiderman costume. There were no injuries to FCPD officers or the suspects in custody. The two men were charged by Prince George's County and are both in custody of the Prince George's County Department of Corrections. 
Additional charges from FCPD are forthcoming.
Detectives investigate Culmore shooting
Fairfax County detectives continue to investigate the non-fatal shooting of a 14-year-old teenager which happened April 17. 
At 5:22 p.m., officers responded to Bellview Drive and Glen Carlyn Drive in the Culmore area of Falls Church for a juvenile who was shot. Preliminarily, detectives believe that two suspects are known to the victim. The victim was shot multiple times. Officers rendered aid until fire and rescue personnel arrived. The victim was taken to a local hospital and remains hospitalized. 
Detectives continue to interview witnesses and review surveillance footage. The suspects are described as two Hispanic teenagers wearing jeans and dark-colored hoodies. Fairfax County Police say the shooting does not appear to be a random act.  
Centreville House fire caused by fire pit ashes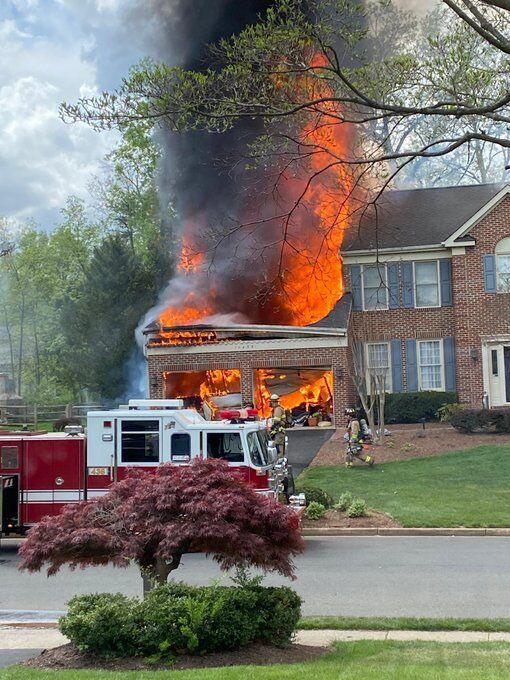 Fairfax County Fire and Rescue, Prince William County Fire and Rescue departments were dispatched for a house fire in the 15400 block of Eagle Tavern Lane in Centreville.
While enroute to the scene, one unit reported a column of smoke was visible in the distance. The first arriving units reported heavy fire showing from the garage. A second alarm was requested which brought additional firefighters from FCFRD, PWCFRD and Loudoun County Fire and Rescue. Crews worked aggressively to bring the fire under control and eventually extinguish it. There was no reported civilian or firefighter injuries.
No occupants were home at the time of the fire. The fire was discovered by a neighbor who saw smoke and fire on the side of the house. Neighbors attempted to extinguish the fire but were unsuccessful. Smoke alarms sounded after smoke from the fire migrated into the home.
Fire investigators determined the fire was accidental in nature and started outside of the home inside a plastic trash can. The fire was caused by improperly discarded fire pit ashes.
Three occupants were displaced because of the fire. Red Cross services were offered and declined. Damages as a result of the fire were approximately $110,000.
No indictment in Tysons shooting
The grand jury declined to indict former Fairfax County Police officer Sgt. Wesley Shifflett in the shooting of Timothy McCree Johnson when they met April 17.
According to a statement from Fairfax County Commonwealth's Attorney Steve Descano, he met with Johnson's parents that morning and told them he was expecting an indictment. When the indictment did not happen, Descano cancelled a press conference and issued a statement instead.
"Since by law, no prosecutors were permitted to be present in the room when the investigating officers made their presentation to the grand jury, I can't say for sure what information was conveyed to the grand jurors," said Descano. He said he is evaluating all options on the path forward.
The charges sought were involuntary manslaughter and reckless discharge of a firearm. Shifflett was fired from FCPD in March after an internal investigation where it was found he violated the department's use-of-force policies.
Shifflett's attorney Caleb Kershner told WAMU he is fighting to get his job back and plans on going through the grievance process.
"Sergeant Shifflett is extremely grateful and relieved," Kershner said, adding that the shooting is not something he wanted to happen. "We certainly grieve given the circumstances, but he acted according to his training – you cannot fault him for that. And within the law – you cannot fault him for that."
Detectives seek help identifying men related to death investigation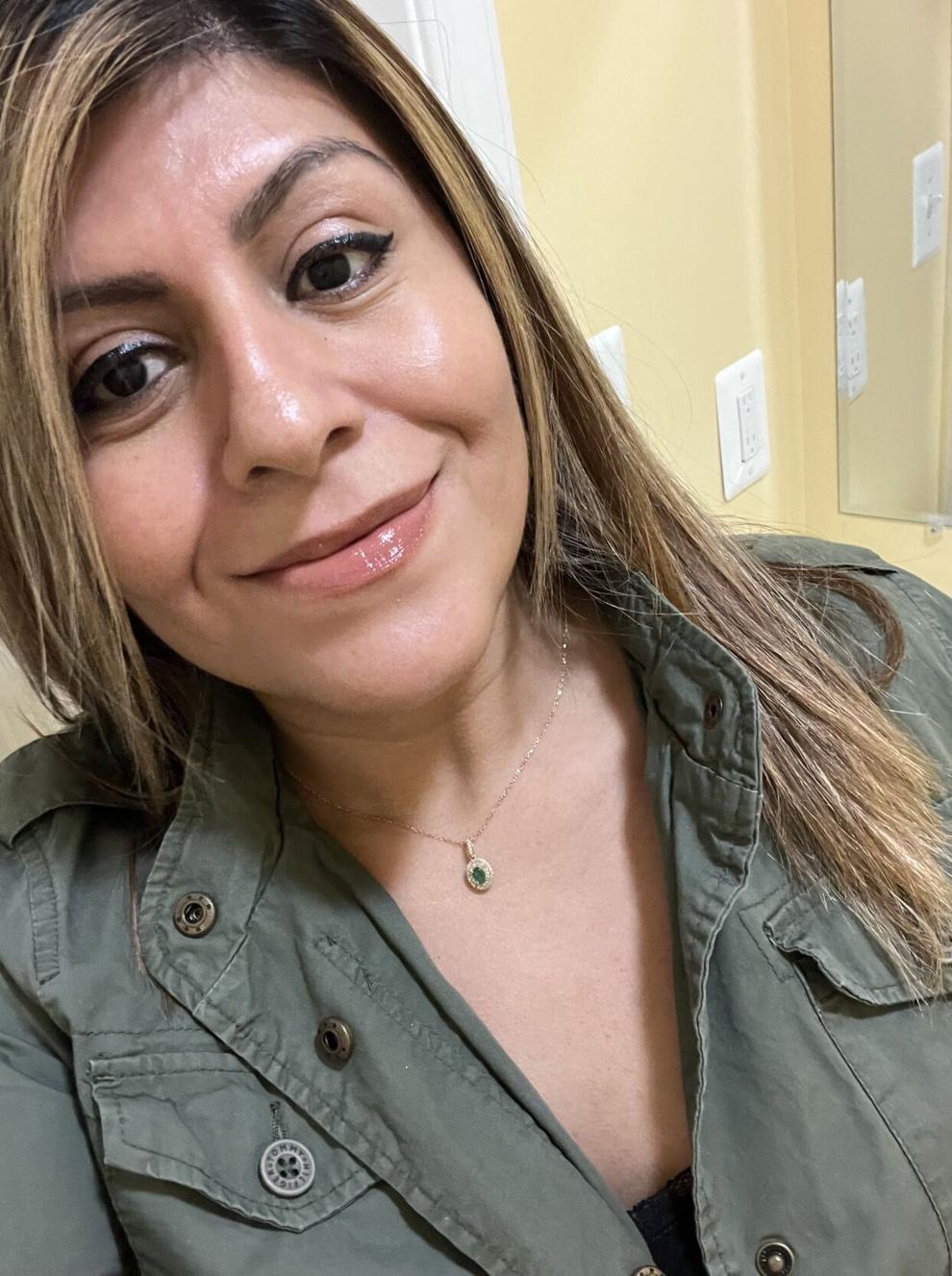 An autopsy has determined a woman found deceased in her car April 14 suffered from apparent gunshot wound to her upper body.
At 10:45 a.m. on April 13, community member saw an unconscious woman in a vehicle in the parking lot of Mount Vernon Hospital located at 8033 Holland Road. Officers and fire and rescue personnel found Brenda Ochoa Guerrero, 33, of Alexandria in the passenger seat of her vehicle. She was declared deceased at the scene. Ochoa Guerrero had apparent trauma to the upper body, but no immediate cause of death could be discerned.
Ochoa Guerrero was taken to the Office of the Chief Medical Examiner to conduct an autopsy to determine exact cause and manner of death. Preliminarily, the Medical Examiner discovered that the deceased had suffered an apparent gunshot wound to the upper body.
Through detectives' investigation and review of surveillance footage, they saw two men park Ochoa's vehicle at 1:11 a.m. then left the area. The men were then picked up by another SUV and left the area. To view the two videos of the men who parked Ochoa Guerrero's vehicle, visit the FCPD blog at https://bit.ly/3mOrmgS.
Dispose of unused meds April 22

April 22 is National Drug Take Back Day. Safely dispose of your unused or expired medications at any of the locations below between 10 a.m. and 2 p.m.:
Sully District Station – 4900 Stonecroft Boulevard, Chantilly
Mount Vernon District Station – 2511 Parkers Lane, Alexandria
Tysons Emergency – 8240 Leesburg Pike, Vienna
Mason District Station – 6507 Columbia Pike, Annandale
Reston Hospital Center – 1850 Town Center Parkway, Reston (Rear entrance of pavilion 1)
Franconia District Station – 6121 Franconia Road, Alexandria
West Springfield District Station – 6140 Rolling Road, Springfield
Fair Oaks District Station – 12300 Lee Jackson Memorial Highway, Fairfax
This initiative, led by the Drug Enforcement Administration, educates our community about the potential for abuse of prescription medications while providing a safe, convenient, and responsible means for disposing of unused and expired medication.
Teacher arrested after taking indecent liberties with student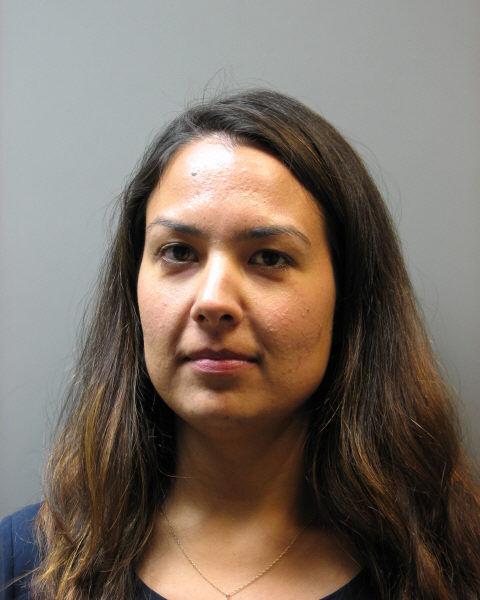 Fairfax County Police detectives from Major Crimes Bureau's Child Abuse Squad arrested a James Madison High School learning disabilities teacher on four counts of indecent liberties by a custodian of a student.
On April 12, James Madison school administration notified law enforcement, after a student disclosed an inappropriate sexual relationship with a teacher. Detectives were notified and assumed the investigation. Detectives determined Allieh Kheradmand, 33, of Reston had unlawful contact with a student over the past several months.
Kheradmand was arrested April 13 and charged with four counts of indecent liberties by a custodian. Kheradmand is currently being held without bond. Kheradmand has been a learning disabilities teacher with Fairfax County Public Schools since 2016.
7-Eleven robbery suspects sought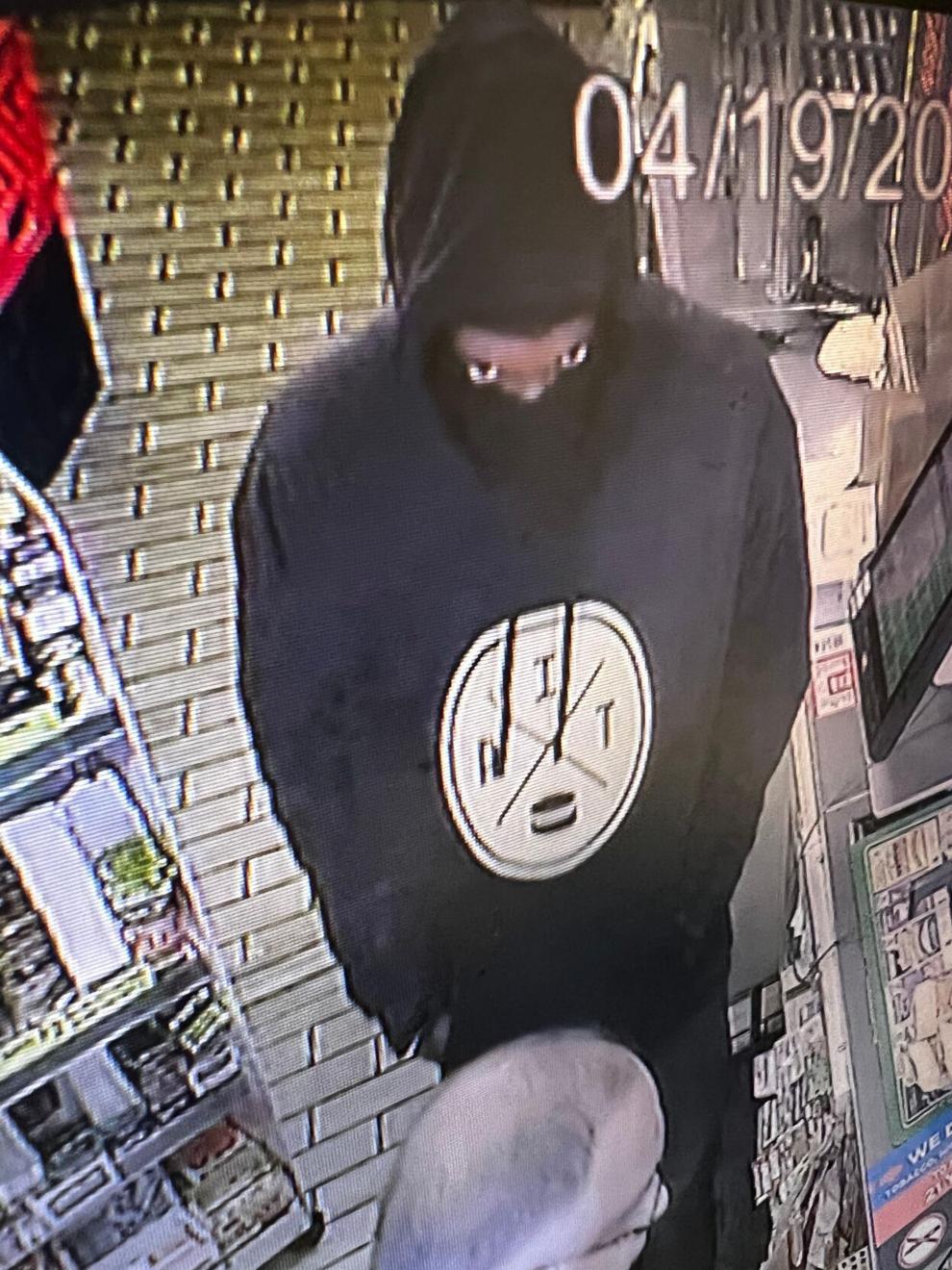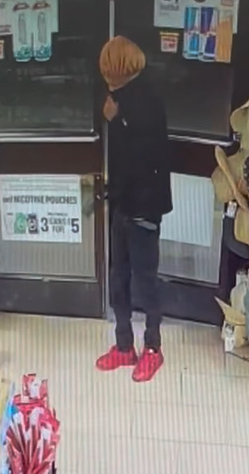 Fairfax County Police seek the community's help in identifying a 7-Eleven robbery suspect.
 At 9:45 p.m. on April 15, officers responded to the 7-Eleven at 8146 Mount Vernon Highway, for a commercial robbery. Surveillance footage captured the suspect entering the store and demanding money while implying he had a gun. The suspect took cash and then ran from the store. There were no injuries to the victim.
At 1:44 p.m. April 19, officers were on the scene of another robbery -- this time at a 7-Eleven at 4818 Beauregard St. in Mason District -- where the suspect displayed a handgun, according to police. Money was taken and the suspect left on foot.
 The suspect in the April 15 robbery is described as a slim black male, in his early 20s, wearing dark clothing with red shoes. The suspect also had a brown bonnet covering his head during the robbery. The suspect in the April 19 robbery was also a black male in his 20s, wearing all-black clothing and a black mask. 
Call Crime solvers (866-411-8477) if you recognize the person in the photos.  If you see the suspect call 911.
Falls Church man sentenced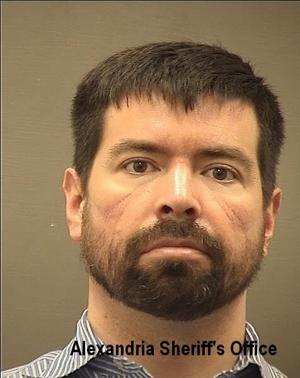 A Falls Church man was sentenced April 13 to three years in prison for unlawful possession of unregistered silencers.
According to court documents, Hatchet Speed, 41, began panic buying firearms in early 2021. From February to May 2021, Speed purchased at least 12 firearms and spent more than $40,000 at stores that sold firearms, firearm accessories, and ammunition. According to court documents, the defendant began stockpiling weapons after participating in the incursion at the U.S. Capitol on January 6, 2021, a time when he anticipated civil war and spoke of the need for political violence.
In March 2021, during the midst of his firearm purchases, Speed purchased three silencers from a company in Georgia. While the silencers were marketed as "solvent traps" ostensibly to be used in cleaning the barrel of a firearm, they were actually designed to serve as silencers. The silencers were not registered to Speed in the National Firearms Registration and Transfer Record, as required by law. By circumventing the registration requirements for silencers, Speed was able to take possession of the silencers within a week of purchasing them.
In early 2022, Speed met with an undercover employee of the FBI. During these meetings, Speed discussed his anti-Semitic, anti-government ideologies with the FBI undercover employee. Speed also discussed taking violent action in furtherance of his ideologies. Speed praised the approach of jihadists and suggested that their approach would be an effective way to "wipe out" the opposition, referring to Jewish people. Speed discussed his efforts to identify targets who were "reachable" by someone like him, stating that he thought about using a "mock trial" to decide which people to add to "the list." During this discussion, Speed confirmed to the FBI undercover employee that he believed his "solvent traps," meaning his unregistered silencers, would come in handy for this purpose.
Three dogs rescued from townhouse fire
Fairfax County Fire and Rescue responded to a fire in the 14600 block of Seasons Drive in Centreville at about 11:25 a.m. April 19.
Upon arrival, smoke was showing on the second floor and crews worked to extinguish a fire on the second floor. Officials declared the fire was out at 11:47 a.m. and that three dogs had been rescued from the dwelling.
The dogs were in good shape after treatment by firefighters and paramedics. There were no other reported injuries.