Teen arrested for 2020 sexual assaults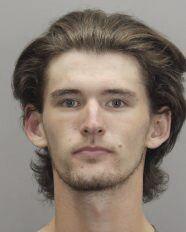 A 19-year-old man from Fairfax Station has been arrested for two sexual assaults that occurred in 2020. 
Detectives were notified of the first sexual assault in February of 2020. The victim had attended a gathering that involved the underage consumption of alcohol. When the victim became impaired, she was sexually assaulted by two men. At that time, the victim did not wish for the case to go forward.
The following October, a second victim reported being sexually assaulted in September 2020 by one of the same suspects from the first incident, Frederik "Ben" Wolsak Jr.
In June 2021, the victim of the first assault decided she was ready to pursue charges. As detectives re-opened the investigative files from the first reported incident, they identified the commonalities in the actions of the suspect who assaulted two intoxicated women.
Detectives arrested Wolsak Jr. June 22 and charged him with two counts forcible sodomy and two counts intercourse with victim through mental incapacity or helplessness. He is currently being held at the County's Adult Detention Center without bond.  A juvenile teen was also charged with rape in relation to the first reported sexual assault. The teen was taken into custody and processed at the Fairfax County Juvenile Detention Center.
"The trauma that comes with being sexually assaulted transforms victims and survivors. It's important for us as a society to remember that there is no one response to sexual assault to include when a victim of sexual assault is ready to report to law enforcement," said Saly J. Fayex, director of the Victim Services Division. "A victim of a sexual assault's decision to report their attack is theirs to decide and we want them to know if they are not ready to report is not only okay but it is a normal response. We want victims and survivors of sexual assault to know when you are ready to tell your story, there is help out there in the form of victim advocacy, information, referrals and most importantly support. If you are a victim of sexual assault, please know our sex crimes detectives and victim specialists want to hear from you and we want to support you no matter how many days, weeks, months or years have gone by." 
Detectives are seeking anyone with information about these cases or may have had inappropriate contact with Wolsak to please call the Major Crimes Bureau at 703-246-7800, option 3.
Kingstowne condo fire caused by inappropriate lighter usage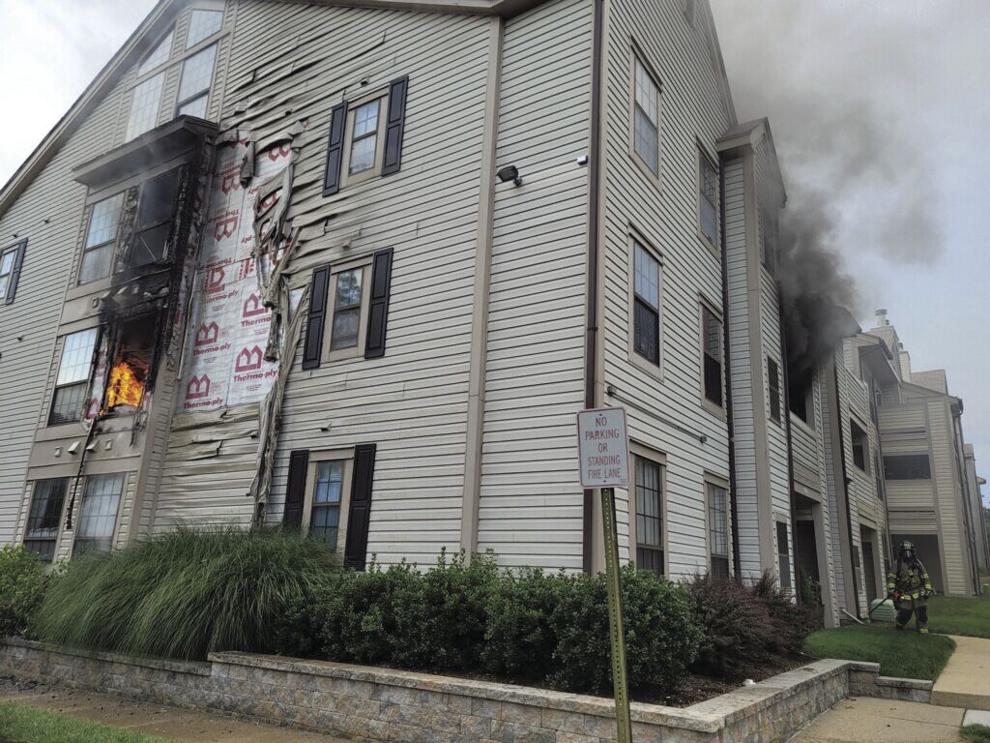 Units from Fairfax County Fire and Rescue Department, the City of Alexandria Fire Department, and the Fort Belvoir Fire and Emergency Services responded to a condominium fire in the 6900 block of Mary Caroline Circle in the Kingstowne area of Fairfax County June 21 at approximately 5:06 p.m.
While enroute to the fire, a second alarm was requested due to the presence of a significant column of smoke and an additional report of fire extending to an adjacent building. Units arrived on the scene of a four-story, condominium building with fire showing from the second floor. Crews quickly brought the fire under control. There were no reported civilian or firefighter injuries.
Three occupants were home at the time of the fire. The occupants discovered the fire and unsuccessfully attempted to extinguish it. All occupants then self-evacuated and called 9-1-1. Working smoke alarms were present and activated after the fire was discovered. The building did not have a common fire alarm or fire sprinkler system.
Fire investigators determined that the fire started in the bedroom of the unit. It was caused by a juvenile using a lighter inappropriately to light ordinary, light-weight combustibles.
Five occupants were displaced because of the fire. Red Cross assistance was offered and accepted. In addition, one occupant of an additional unit was displaced due to associated hazards and damage. Red Cross is also assisting that displaced occupant. Damages as a result of the fire was approximately $271,865.
Centreville man arrested on multiple charges including impersonation of LEO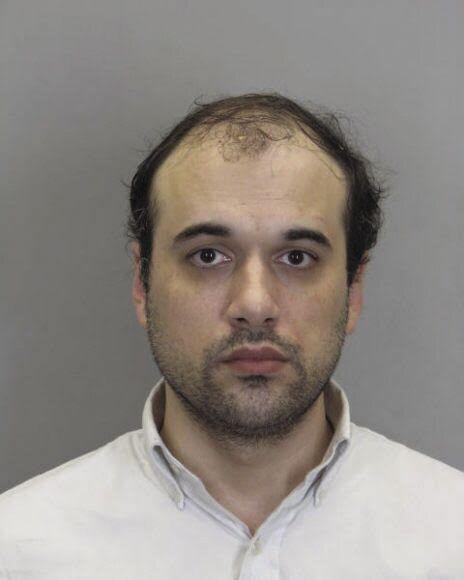 A man left his home in the 15000 block of Olddale Road after a domestic incident at 4:14 a.m. June 23 and attempted to force entry into two nearby homes while identifying himself as a police officer.
Officers arrived and located Carl Calabrese, 36, of Centreville, being held down by a homeowner. As officers attempted to detain Calabrese he fought with them until being arrested. He was charged with burglary, assault on law enforcement, two counts of destruction of property, simple assault and impersonating a law enforcement officer.
Dulles CBP silences 85 guitars out of tune with U.S. laws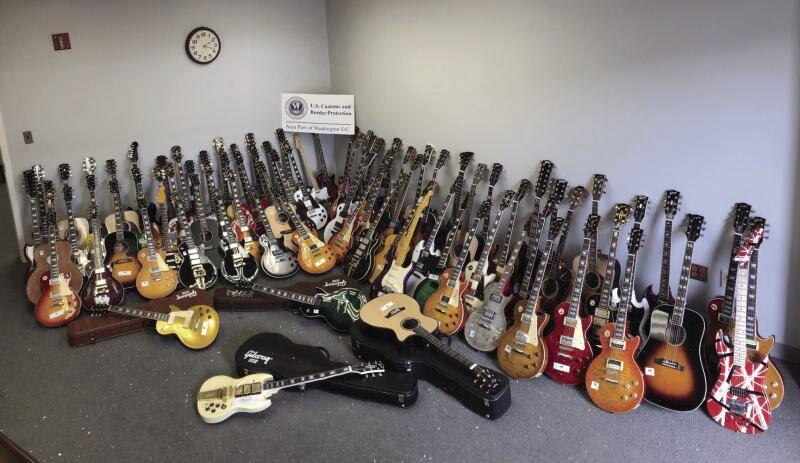 The reviews are in and critics are raving about the recent encore performance by U.S. Customs and Border Protection officers at Washington Dulles International Airport. Just five months after seizing 35 counterfeit guitars, CBP officers recently picked another 85 counterfeit guitars to the tune of about $260,000, if the guitars were authentic.
U.S. Customs and Border Protection officers seized 85 counterfeit guitars on June 9, 2021 that were shipped from China and destined to addresses across the United States.
CBP officers inspected and detained the latest suspected counterfeit cache from China March 31. Officers consulted with CBP's Consumer Products and Mass Merchandising experts at the agency's Centers for Excellence and Expertise who worked with trademark holders and confirmed May 28 that the guitars indeed violated guitar manufacturers' trademark protections. Officers completed the seizure June 9.
The collection consisted mostly of Gibson models (72 guitars), but also included models from CF Martin, Fender, Kramer and Taylor. CBP officers silenced 13 acoustic guitars among the lot. The highest value model was a Les Paul ax supposedly autographed by Guns and Roses guitarist Slash appraised at $8,000, if authentic. Other guitars bore autographs from renowned guitarist Les Paul and AC/DC's Angus Young. 
The entire lot of guitars would have had a manufacturer's suggested retail price of $258,707 if they were authentic. 
The guitars were destined to addresses in 31 states, with California as lead with 10 guitars. Locally, four were destined to Virginia, three each to Pennsylvania and New Jersey, two to West Virginia, and one to Delaware.
This is CBP's second significant seizure this year of counterfeit guitars at Dulles Airport. During January, CBP officers seized 36 counterfeit guitars in another shipment from China that had an appraised MSRP of nearly $160,000.
"The international trade in counterfeit and pirated goods threatens the competitiveness of American businesses and the livelihoods of U.S. workers while funding criminal activity," said Keith Fleming, CBP's acting director of Field Operations in Baltimore. "More importantly, counterfeit goods pose a serious health and safety risk to American consumers. Customs and Border Protection, along with our law enforcement and consumer safety partners, remain committed to making it difficult and costly for unscrupulous vendors to take advantage of unsuspecting American consumers." 
U.S. Customs and Border Protection officers seized 85 counterfeit guitars on June 9, 2021 that were shipped from China and destined to addresses across the United States.
CBP encourages consumers to protect themselves and their families by always purchasing safe, authentic goods from reputable vendors.
CBP protects businesses and consumers every day through an aggressive Intellectual Property Rights (IPR) enforcement program. Importation of counterfeit merchandise can cause significant revenue loss, damage the U.S. economy, and threaten the health and safety of the American people.
On a typical day in 2020, CBP officers seized $3.6 million worth of products with Intellectual Property Rights violations.
Unattended candle cause of Herndon house fire
Units were dispatched for a reported house fire in the 13000 block of Farthingale Drive in the Herndon area of Fairfax County at approximately noon June 25.
Firefighters arrived on scene of split level, single family home with smoke showing from the second floor. Crews located a small fire in a bedroom. The fire was quickly extinguished. One occupant was transported to the hospital for an evaluation. No firefighter injuries were reported.
Three occupants were home at the time of the fire. One of the occupants was awoken by the smell of smoke. Upon further investigation, she observed a fire on the glass vanity in the bedroom. All three occupants self-evacuated and 9-1-1 was called. The fire was discovered prior to smoke alarm sounding.
Fire investigators determined the fire was accidental in nature and started in one of the bedrooms. The cause of the fire was an unattended lit candle.
Three occupants were displaced because of the fire. Red Cross assistance was offered but declined. Damages as a result of the fire were approximately $20,000.
Alexandria man arrested after demanding entry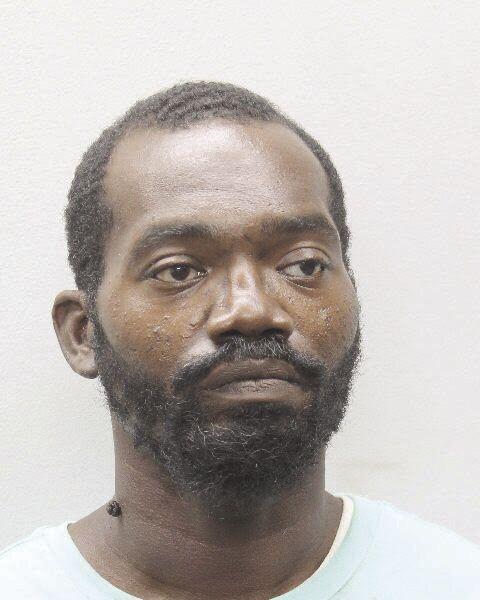 A man demanded entry into a business in the 6200 block of Richmond Highway while waving a knife at 11:07 a.m. June 24. 
Officers arrived and located the man who ran from officers but was caught nearby. Donte Glenn, 36, of Alexandria, was charged with two counts of disorderly conduct and preventing law enforcement from making an arrest.
Fairfax Station man convicted in bribery and kickback conspiracy
A federal jury convicted two men June 24 for participating in a bribery and kickback conspiracy involving a contract for the U.S. Department of Defense's Office of Inspector General (DoD OIG).
According to court records and evidence presented at trial, beginning in 2010 and continuing through 2015, William S. Wilson, 56, of Florida, was the owner of a small construction company based in Lake Butler, Fla. that paid numerous kickbacks and bribes to his co-conspirators. Among other things, Wilson paid tens of thousands of dollars in bribes to Matthew K. LumHo, 46, of Fairfax Station, then employed with the DoD OIG's Information Services Directorate. In return, LumHo took official acts that benefitted Wilson's companies, including steering work to Wilson's company by placing fraudulent service orders through a government contract that LumHo controlled.
The evidence presented at trial further proved that, over the same time period from 2010 through 2015, Wilson also paid numerous kickbacks to Ronald Capallia and another employee for a telecommunications company that was a prime contractor to the government. Wilson paid these kickbacks to Capallia and the other individual to cause them to steer work and provide favorable treatment to Wilson's companies as subcontractors to the telecommunications company.
One of the key subcontracts steered to Wilson's company related to a prime contract between the telecommunications firm and the DoD OIG, in which the telecommunications firm was supposed to supply various information technology-related services to the government. Wilson's company was awarded this subcontract despite its lack of any relevant experience or expertise, and despite having no employees based in or near northern Virginia, where all the work was to be performed.
Wilson frequently disguised the bribes and kickbacks to Capallia, LumHo, and another individual through fake invoices for services that were never provided, or by masking the payments as payroll to relatives of Capallia and LumHo for jobs that did not in fact exist.
As the scheme progressed, the co-conspirators caused the government to submit numerous false and fraudulent service orders through the prime contract. The false service orders typically described the items being provided as specialized IT-related support services, when in fact the co-conspirators were simply buying standard, commercially available items, dramatically marking up the price, and billing the government as though it had been provided with the specialized IT-related services. The co-conspirators also used fraudulent service orders to conceal bribes in the form of high-end camera equipment and stereo equipment sent from Wilson to LumHo, thereby causing the government to pay for the very bribes that Wilson was sending to LumHo.
The evidence adduced at trial further demonstrated that the co-conspirators repeatedly sought to interfere with the criminal investigation by creating false documentation, making false statements to law enforcement officials, lying on a financial disclosure form, committing perjury during sworn civil deposition testimony, and tampering or attempting to tamper with a witness. In addition, Wilson threatened to murder Capallia and his family members by slitting their throats if Capallia ever testified on behalf of the government.
Co-conspirator Ronald A. Capallia, Jr., 40, pleaded guilty January 25, 2018 to his role in the conspiracy and will be sentenced September 14.
Wilson and LumHo each face a maximum penalty of 20 years in prison when sentenced October 15. Actual sentences for federal crimes are typically less than the maximum penalties. A federal district court judge will determine any sentence after taking into account the U.S. Sentencing Guidelines and other statutory factors.
Alexandria Police peacefully resolves barricade incident
The Alexandria Police Department peacefully resolved a barricade incident in the 4700 block of Kenmore Avenue.
At approximately 9:30 a.m. June 24, Alexandria Police officers attempted to serve a warrant for failure to appear in court from Arlington County on 34-year-old Hamzeh Abdelmajid Abushariah in an apartment in the 4700 block of Kenmore Avenue.  Abushariah did not comply, leading to the barricade incident.
Officers were able to enter the apartment around 3 p.m. and took Abushariah into custody without incident.  Residents were then allowed back in the building.