Alexandria Police Department investigates fatal shooting
The Alexandria Police Department is conducting a homicide investigation in the 4800 block of W. Braddock Road.
At approximately 3:17 p.m. November 7, officers were dispatched to the area for a possible shooting. Upon arrival, officers located an adult man with a gunshot wound on his upper body. The victim has been identified as Yousef Tarek Omar, a 23 year-old resident of Texas.
This investigation is ongoing. Anyone with information about this incident is asked to contact Detective Loren King at 703.746.6689.
This was the third homicide in Alexandria in 2020.
Fire investigators seek public's help in McLean house fire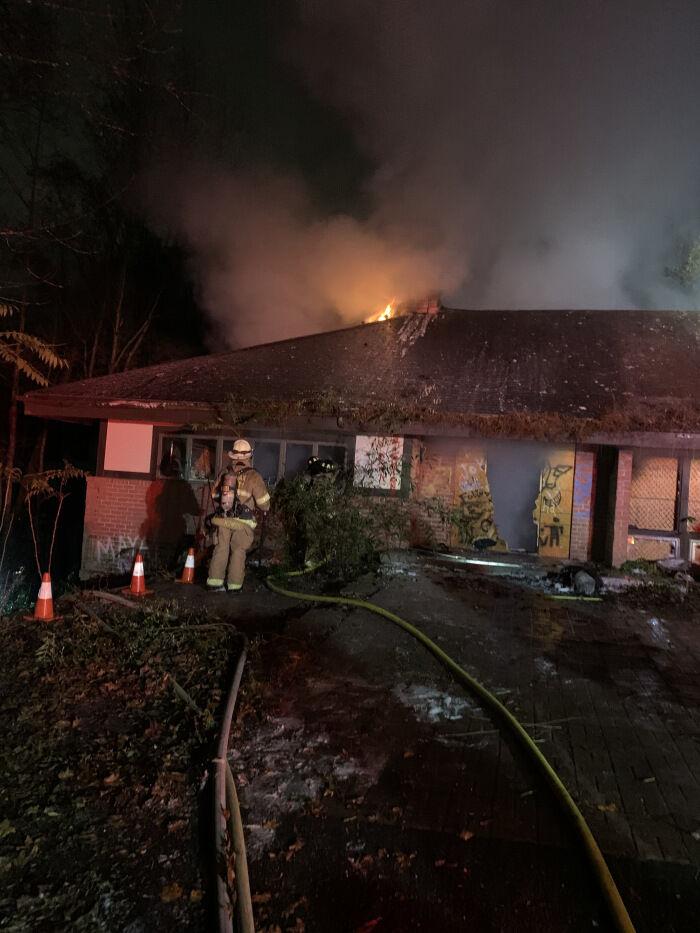 Fire investigators are asking for the public's help gathering information regarding a house fire that occurred October 31, in the 1000 block of Bellview Road in the McLean area of Fairfax County.
At approximately 11:25 p.m., units arrived on the scene to find a large, abandoned house partially collapsed with fire through the roof. There were no injuries reported. Damages as a result of the fire were approximately $621,400. The cause of the fire is under investigation.
Fire investigators are asking anyone who may have been in the area between 7 p.m. and midnight on Halloween night and noticed anything suspicious to contact the Office of the Fire Marshall. This house was known to be frequented by teenagers and young adults. Parents of older children who may have been in the area October 31 are asked to check if they have any information.
As part of the investigation, fire investigators are also interested in hearing from anyone in the area during the two weeks leading up to Halloween who noticed any suspicious people, activity, or vehicles. Additionally, any resident in the surrounding area who may have home security video footage from October 17 through November 1 is asked to contact investigators.
Anyone with information regarding this incident is asked to contact Lt. Michael Adams with the Office of the Fire Marshal, Fire Investigation Section at (571) 221-1031 or Michael.adams2@fairfaxcounty.gov. Your tips can remain anonymous.
Reston man arrested for Woodbridge double murder
On November 3, detectives from the Prince William County Police Homicide Unit identified the suspect sought in connection to the quadruple shooting which occurred at a home located in the 3300 block of Bristol Ct. in Woodbridge Nov. 1.
Karriem Angelo Jackson, 26, of the 2300 block of Hunters Square Ct in Reston was arrested Nov. 5 and is charged with 2 counts of second degree murder, 2 counts of aggravated malicious wounding, and 4 counts of use of a firearm in commission of a felony.
As of result of the shooting two men, identified as The deceased were identified as Christopher Alan Johnson, 24, of Alexandria and Frank Chineji Sapele, 25, of Arlington, were killed and an additional man and woman were seriously injured. The two surviving victims are expected to recover.
The investigation revealed that a large party was occurring at the home where an altercation escalated. During the encounter, the suspect brandished a firearm and fired multiple rounds, striking the four victims.
Officers attempted first-aid on one of the men and the woman until rescue personnel arrived at the home. The two men were pronounced dead at the scene. A woman was flown to an area hospital with non-life threatening injuries. While investigating, a third man arrived at an area hospital with a non-life threatening gunshot wound and was determined to have also been at the residence at the time of the incident.
Following the investigation, detectives obtained warrants against Jackson. On Nov. 5, members of the U.S. Marshals Fugitive Task Force located and apprehended Jackson without incident in the Reston area of Fairfax County.
No additional suspects are being sought at this time.
Five from D.C. charged after robbery and vehicle pursuit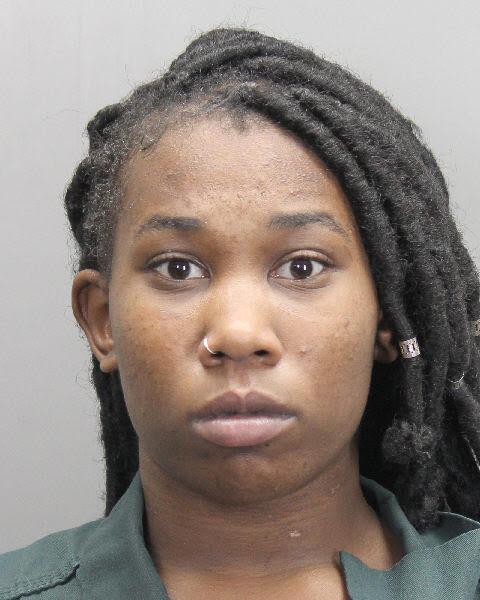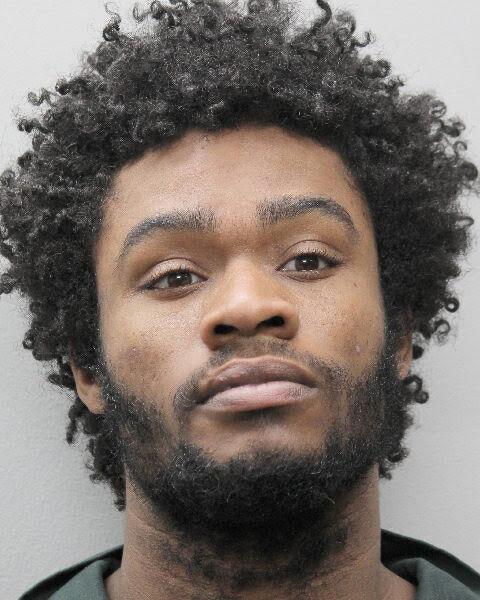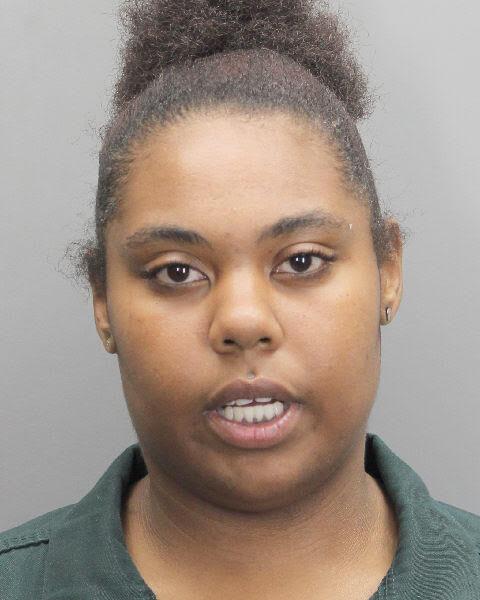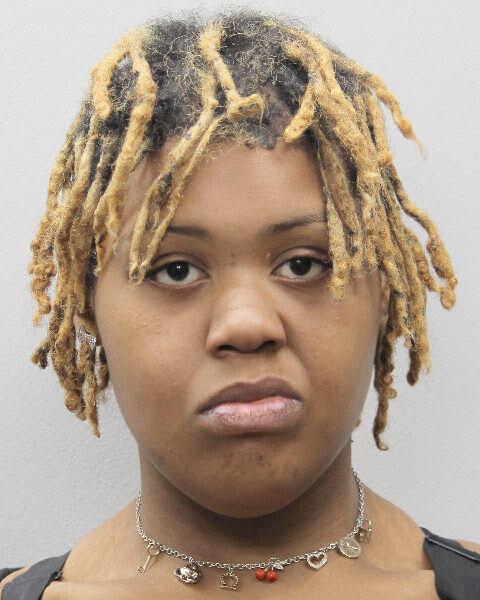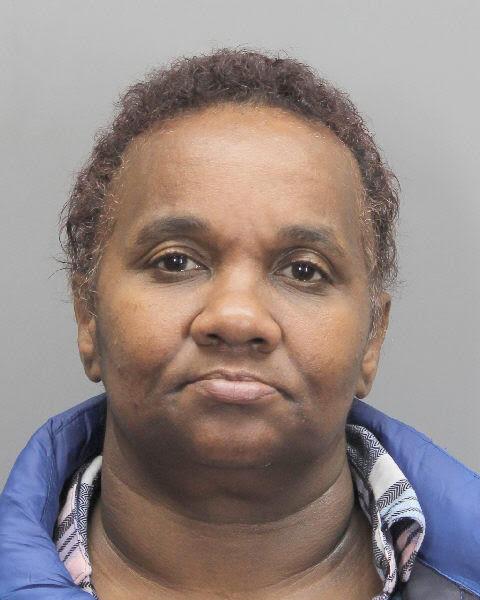 A group of people stole merchandise at Burlington Coat Factory at 8355 Leesburg Pike November 4 at 5:26 p.m. They also assaulted an employee with pepper spray and left in a 2019 Ford sedan. 
Officers tried to stop the car, but the driver refused, leading to a pursuit. 
The car lost a tire and became disabled. Officers took the occupants into custody including a small child who was not injured. Bryttany Richardson, 18, Jordan Jacobs, 20, Joylynn Queen, 22, and Gregory Parker, 25, all of Washington, D.C., were charged with robbery. Linda Pone, 50, of Washington, D.C., was charged with robbery, disregarding a police command to stop, possession with intent to distribute a schedule I/II narcotic, wanton child endangerment, and reckless driving.
Man charged after defacing monument
A man defaced a monument on the property of George Washington's Mount Vernon causing damage at 4:07 p.m. November 3. 
Natajh Munford, 43, of Marion, Va., was charged with destruction of property.
Seven Corners townhouse fire caused by electrical event
Units from Fairfax County Fire and Rescue Department and the Arlington County Fire Department were dispatched for a townhouse fire in the 3000 block of Federal Hill Drive located in the Seven Corners area of Fairfax County Oct. 20 at approximately 9:23 p.m.
Crews arrived on the scene of a two-story, middle unit townhouse with smoke showing from the roof. They quickly located, and extinguished, a fire in the attic. There were no civilian or firefighter injuries reported.
No occupants were home at the time of the fire. A neighbor observed smoke and fire from the roof and called 9-1-1.
Fire Investigators determined that the fire was accidental in nature and started in the attic. The cause of the fire was an electrical event involving the household wiring within the attic space.
Two occupants were displaced because of the fire. Red Cross assistance was offered and declined. Damages as a result of the fire were approximately $55,000.
Vienna man sentenced to more than 10 years for child exploitation crimes
A Vienna man was sentenced today to 130 months in prison followed by 20 years of supervised release for possessing images of child sexual abuse and the transfer of obscene material to minors. 
According to court documents, in or around 2005, Alan Tabish, 37, met a 15-year-old victim over AOL Instant Messenger. After she had identified herself as a minor online, Tabish picked her up from her parents' home and brought her to his home in Fairfax, where he provided her with alcohol and showed her pornography. Tabish then brought her to the basement of his home, where he recorded videos and images of himself engaging in sexually explicit conduct with her. The victim reported the crime in 2019.
Based on the information she provided, law enforcement identified Tabish and executed a warrant to search his home in Vienna. During the search, law enforcement found a hard drive containing nine images and two videos depicting Tabish engaging in sexual activity with the minor when she was 15 years old, including at least one video in which the victim appears to be unsteady and is struggling to keep her eyes open. Additionally, law enforcement recovered from the hard drive approximately 84 other online chats with individuals purporting to be minors, including one chat with a self-identified 14-year-old in which Tabish pressed her to discuss sexually explicit and personal topics and sent her sexually explicit images of himself, and another chat with a self-identified 13-year-old in which Tabish asked her about her sexual history and also sent her sexually explicit images of himself.
This case was brought as part of Project Safe Childhood, a nationwide initiative launched in May 2006 by the Department of Justice to combat the growing epidemic of child sexual exploitation and abuse. Led by U.S. Attorney's Offices and the Child Exploitation and Obscenity Section (CEOS), Project Safe Childhood marshals federal, state, and local resources to better locate, apprehend, and prosecute individuals who exploit children via the internet, as well as to identify and rescue victims. For more information about Project Safe Childhood, please visit www.justice.gov/psc.
G. Zachary Terwilliger, U.S. Attorney for the Eastern District of Virginia; James A. Dawson, Special Agent in Charge of the FBI's Washington Field Office Criminal Division; and Colonel Edwin C. Roessler Jr., Fairfax County Chief of Police, made the announcement after sentencing by U.S. District Judge Rossie D. Alston, Jr.
This investigation was conducted by the FBI Washington Field Office's Child Exploitation and Human Trafficking Task Force which is composed of FBI Agents along with Detectives from Northern Virginia law enforcement agencies and the Washington Metropolitan Police Department. The task force is charged with identifying, investigating and disrupting child predators and those engaged in Human Trafficking.