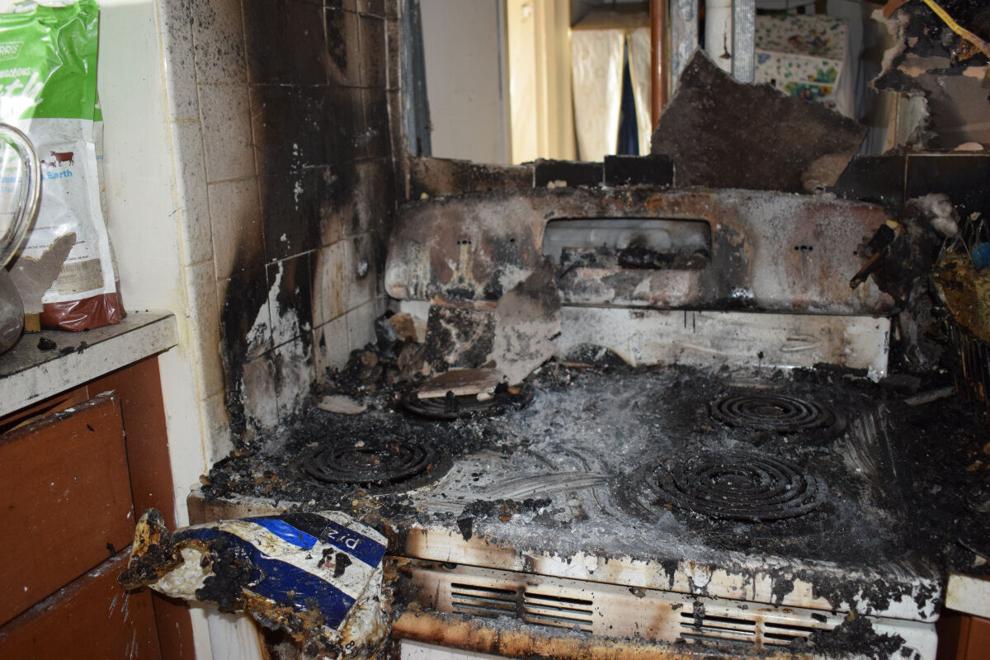 Huntington apartment fire goes to two alarms
Units from the Fairfax County Fire and Rescue Department and the City of Alexandria Fire Department were dispatched for an apartment fire in the 2000 block of Huntington Avenue in the Huntington area of Fairfax County April 29 at approximately 8:59 a.m.
Crews arrived on the scene of a 15-story, residential high-rise building and reported no visible signs of smoke or fire. Upon extensive investigation, they located moderate smoke conditions in one of the apartments. A second alarm was requested. A fire on the stovetop with extension to the cabinets was located and quickly extinguished. Truck 411, Penn Daw, located an unconscious dog in the apartment and removed him to awaiting medic crew for treatment. Dog was taken to nearby pet hospital by caretaker and, at last report, is recovering. There were no civilian or firefighter injuries reported.
There were no occupants in the apartment at the time of the fire. Occupants on the 15th floor noted a smell of smoke. 9-1-1 was notified. Smoke alarms did not activate.
Fire investigators determined that the fire was accidental in nature and started on the stove in the apartment. The fire was caused by combustible materials on/near the stovetop.  
One occupant was displaced because of the fire. Red Cross services were offered and declined. Damages as a result of the fire were approximately $77,500.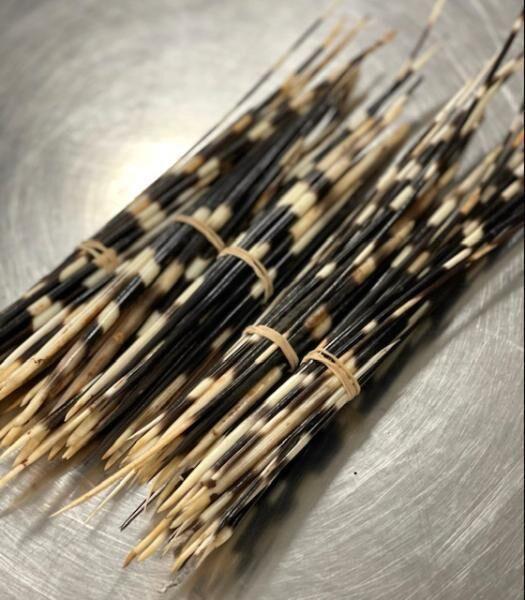 Dulles CBP finds 100 prohibited porcupine quills
Detaining prohibited agriculture and animal products can be a prickly subject for travelers, but U.S. Customs and Border Protection agriculture specialists stuck to their mission and seized 100 porcupine quills that may pose an animal and human virus threat.
U.S. Customs and Border Protection discovered 100 porcupine quills in passenger baggage April 21 at Washington Dulles International Airport. African porcupine quills are prohibited as potential vector for diseases, such as monkeypox virus.
CBP officers at Washington Dulles International Airport referred a U.S. citizen, who arrived on a flight from Africa April 21, to a secondary examination after the traveler declared possessing an animal horn. An agriculture examination also discovered an ivory bottle opener and the 100 porcupine quills. The Centers for Disease Control and Prevention (CDC) advised CBP to seize the quills as a potential vector for the monkeypox virus April 22.
The United States last experienced a monkeypox virus outbreak in 2003. According to the CDC, 47 confirmed and probable cases of monkeypox were reported from six states—Illinois, Indiana, Kansas, Missouri, Ohio, and Wisconsin. Investigators determined that a shipment of animals from Ghana, imported to Texas April 9, 2003, introduced monkeypox virus.
Following that monkeypox virus outbreak, the CDC prohibited the importation of all African rodents into the United States, and the U.S. Food and Drug Administration (FDA) banned the sale, distribution, transport, or release into the environment of prairie dogs and six specific genera of African rodents within the United States
CBP released the traveler and turned the quills over to the CDC.
"Travelers should be aware that those seemingly safe animal souvenirs they purchase overseas may accidentally introduce animal diseases that could devastate our livestock industries, sicken our citizens, and impact our nation's economy," said Keith Fleming, acting director of Field Operations for CBP's Baltimore Field Office. "Customs and Border Protection remains on our nation's frontline as protectors of our agricultural resources, and we will continue to work with our partners to intercept all potential threats at our nation's ports of entry."
CBP agriculture specialists are charged with the challenging task of safeguarding our nation's agricultural resources by examining international trade shipments and traveler baggage every day for invasive insects, federal noxious weeds, and plant and animal diseases. They have extensive training and experience in the biological sciences and agricultural inspection.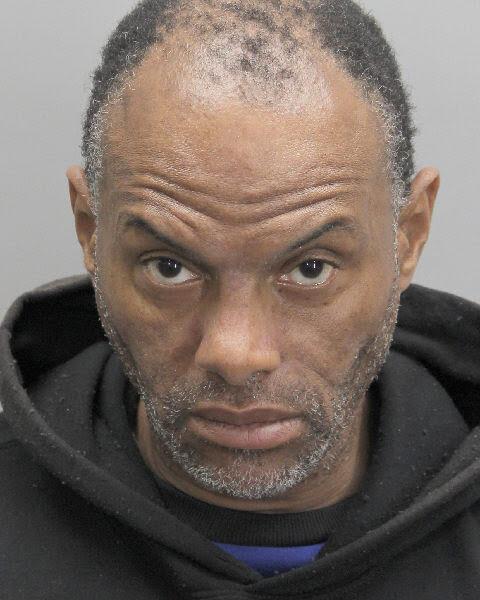 Falls Church man arrested for auto theft
An officer stopped a stolen 2020 Chevy Silverado at Leesburg Pike and Arlington Blvd. April 26 at 10:54 p.m., and arrested the driver, Carlton Harris, 58, of Falls Church. Harris was charged with grand larceny auto theft.
VSP adds social media platform to Virginia alert resources
Since the Virginia General Assembly established Virginia's first missing person alert program in 2003 with the Virginia A.M.B.E.R. (for America's Missing: Broadcast Emergency Response) Alert, the Virginia State Police has taken advantage of the ever-evolving landscape of communications technology to reach broader audiences as quickly and effectively as possible. This year the Virginia State Police added @VSPalerts on Twitter to its existing notification platforms.
"Just as the types of alerts have expanded over the years, so too have our means of notifying the public," said Col. Gary T. Settle, Virginia State Police superintendent. "Every second counts when it comes to safely locating an abducted child or endangered adult or a missing child diagnosed with autism spectrum disorder. Thus, it is imperative that an alert's key details be disseminated across as many diverse communications channels as quickly as possible."
Over the years, the Virginia General Assembly has established five missing persons alerts: Virginia AMBER Alert (2003); Virginia Senior Alert (2007); Virginia Blue Alert (2011); Virginia Critically Missing Adult "Ashanti" Alert (2018); and the Virginia Missing Child with Autism Alert (2020). State code designates the Virginia State Police as the operator of each alert for the purpose of identifying that each alert's criteria is met and an activation is justified.
An AMBER Alert triggers activation of the Emergency Alert System (EAS), Wireless Emergency Alerts (WEA), @VSPalerts and the Virginia State Police Twitter and Facebook pages, changeable message boards and a series of other communications/notification systems. For those instances where not all AMBER Alert criteria can be satisfied, the state police will initiate an Endangered Child Alert. This alert still enables the Department to bring the necessary attention to the missing and endangered child's situation across traditional and social media platforms.
Since each program's inception, Virginia has activated a total 62 AMBER Alerts, 181 Senior Alerts, 33 Endangered Child Alerts, 10 Endangered Adult/Ashanti Alerts and one Blue Alert.
Additional background information on each alert program is available at https://bit.ly/3eguyuK.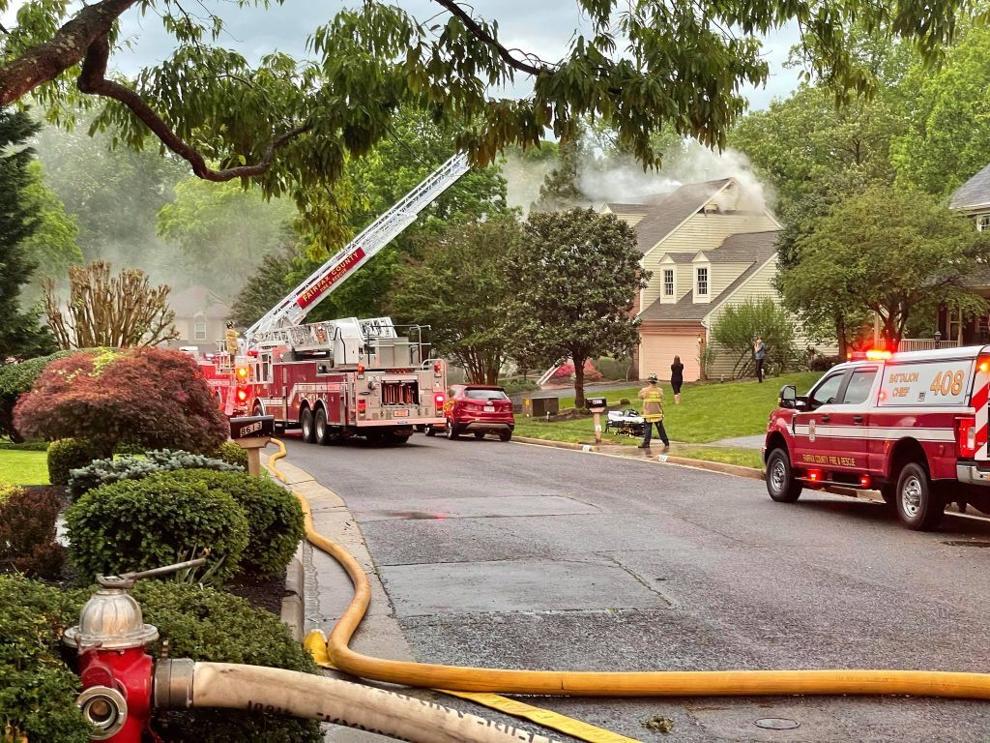 Lightning strike causes fire in Crosspointe
Units from Fairfax County Fire and Rescue Department and the Prince William County Fire and Rescue Department responded for a house fire in the 8600 block of Oak Brook Lane in the Crosspointe area of Fairfax County May 4 at approximately 5:03 p.m.
Crews arrived on the scene of a two-story, single family home with a heavy volume of smoke visible. A fire in the attic was quickly located. Firefighters advanced a hose line to the top floor to extinguish the fire. There were no civilian injuries. One firefighter sustained minor injuries and was transported to a hospital for a check-up.
Two occupants were home at the time of the fire. The fire was discovered when the occupants evacuated the house due to the activation of their carbon monoxide alarms. 9-1-1 was called. Upon exiting the home, they noticed smoke visible from the roof and called 9-1-1 back with an update. The smoke alarms sounded after the occupants exited the house.
Fire investigators determined that the fire was accidental in nature and started in the attic. The fire was caused by a lightning strike.
Two occupants were displaced because of the fire. Red Cross services were offered and declined. Damages as a result of the fire were approximately $109,605.
Fairfax County Fire and Rescue Department would like to thank the neighbors who offered their garages as areas of refuge for firefighters during the storm.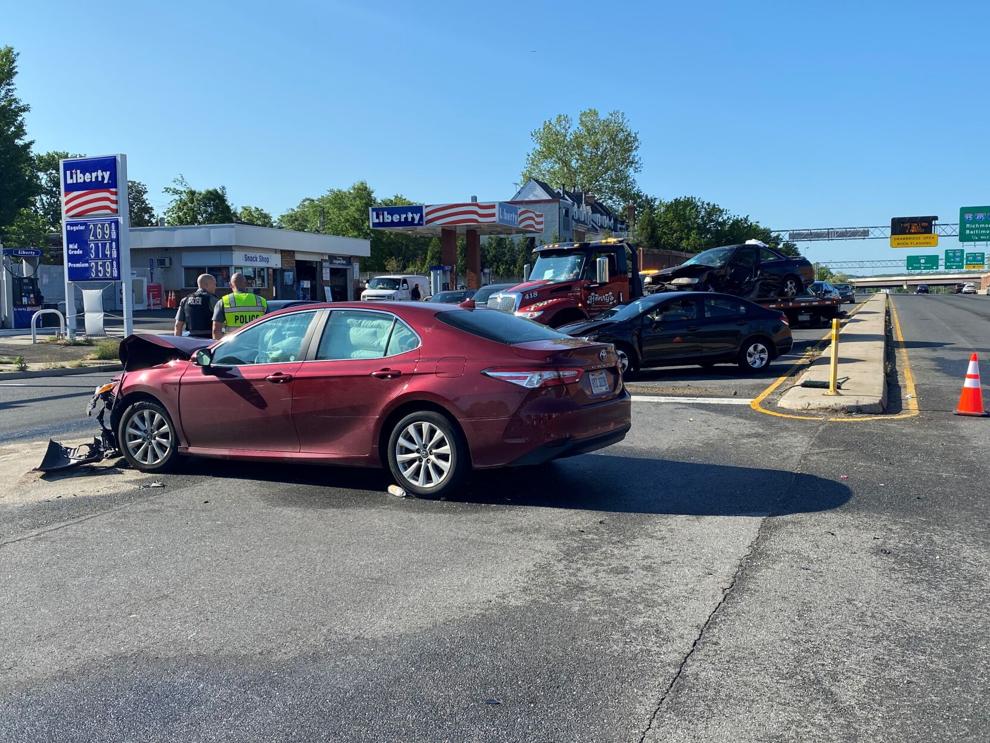 Alexandria Police Department investigates hit-and-run crash on S. Patrick Street
The Alexandria Police Department is investigating a hit-and-run crash involving three vehicles at the intersection of S. Patrick Street and Franklin Street during the morning rush hour.
Officers were called to the crash around 6:25 a.m. May 4.  The driver of the suspect vehicle left the scene on foot before police arrived.  The Alexandria Fire Department had to extricate the driver from one of the impacted vehicles.  The drivers of both impacted vehicles were transported to the hospital with serious, but non-life-threatening injuries.  The crash investigation and clean-up wrapped up just after 9 a.m. allowing the intersection to reopen all lanes of traffic.
This is an active and open investigation.  Anyone with information about the crash should contact Officer Jeff McDaniel at 703-851-2297.