Man fatally shot in Chantilly parking lot
Detectives from the Fairfax County Police Department Major Crimes Bureau continue to investigate the fatal shooting that occurred May 7 in the 4300 block of Chantilly Shopping Center Drive. 
Officers responded for the report of a man lying in the parking lot around 4:41 a.m. They found Brian Constanza-Campos, 26, of Herndon, suffering from apparent gunshot wounds to his upper body. Rescue personnel pronounced him deceased at the scene.
Detectives continue to piece together evidence as they work to determine what led to this shooting. Several cartridge cases were discovered at the scene and other evidence is being processed. The Office of the Chief Medical Examiner will conduct an autopsy to determine the manner and cause of death.
Anyone who may have witnessed the shooting or may have seen someone leave the scene is asked to call our Major Crimes Bureau at 703-246-7800, option 2. Tips can also be submitted anonymously through Crime Solvers by phone – 1-866-411-TIPS (866-411-8477). Anonymous tipsters are eligible for cash rewards of $100 to $1,000 dollars if their information leads to an arrest.   
Victim specialists from the Major Crimes Bureau's Victim Services Division have been assigned to ensure that the victim's family is receiving appropriate resources and assistance.   
This is being investigated as the 7th homicide year to date in Fairfax County.   
Improper disposal of hot charcoal briquets cause Burke house fire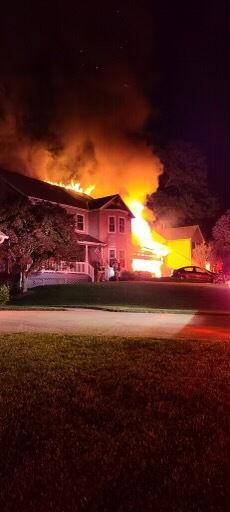 Units were dispatched for a reported house fire in the 6300 block of Four Oaks Lane in the Burke section of Fairfax County May 2, at approximately 9:42 p.m.
Crews arrived on the scene of a two-story, single family home with a heavy volume of fire visible in the garage. They worked rapidly to extinguish the fire and limit advancement into home. There were no reported civilian or firefighter injuries.
Two occupants were home at the time of the fire. Both occupants saw smoke and flames in the garage, evacuated and called 9-1-1. Unknown if smoke alarms sounded.
Fire investigators determined that the fire was accidental in nature and started in the garage. The fire was caused by improper disposal of hot charcoal briquets into a combustible container.
Two occupants were displaced because of the fire. Damages as a result of the fire are approximately $350,000.
Centreville businessman sentenced for bribery of FBI official
Robert Bailey, 63, of Centreville, was sentenced to 18 months in federal prison for paying a bribe to a public official, Acting U.S. Attorney Rafael M. Gonzalez, Jr. announced May 5. U.S. District Judge B. Lynn Winmill also imposed a $100,000 fine and a term of three years of supervised release to follow Bailey's prison sentence.
"When private individuals perform contracts for the government, they effectively become public servants who must uphold a public trust," said Gonzalez. "Mr. Bailey breached that trust and now faces the consequences of his actions. The Court's 18-month sentence sends the appropriate message to Mr. Bailey and other similarly-situated government contractors: take the public trust seriously or wind up behind bars."
"Bailey bribed an FBI contracting officer representative in order to gain personal advantages in the contracting process. Today's sentencing shows that those who seek advantages through disingenuous means like bribes will be held accountable," said Douglas B. Bruce, special agent in charge of the Department of Justice Office of the Inspector General Denver Field Office.
According to court records, in 2001, Bailey purchased L-1, a construction management and operations company located in Chantilly. In 2008, Bailey became a business acquaintance of a Federal Bureau of Investigation (FBI) employee when they worked together on an FBI construction project. The FBI employee, who held the position of management and program analyst, was responsible for managing construction and services contracts for FBI buildings across the country.
According to court records, in 2017, the FBI broke ground on the construction of a data center in Pocatello, Idaho (the Pocatello Data Center project). The Pocatello Data Center project involved construction of a two-building, 140,000 square-foot complex that would accommodate data halls containing computer equipment and office space. The purpose was to consolidate multiple FBI data centers from across the country and improve efficiency and cyber-security. In 2017, the FBI employee became the contracting officer representative (COR) for the Pocatello Data Center project. In that position, the FBI employee had management and oversight responsibilities over the construction of the Pocatello Data Center.
According to court records, in 2016 through 2018, Bailey and L-1 made payments, and gave items of value, to the FBI employee. These payments included 18 deposits totaling $120,000 into a bank account controlled by the FBI employee. From this account, the FBI employee made payments on a personal loan, home mortgage, car, credit card, and vacation travel costs, among other personal expenditures at retail stores, such as a pair of diamond earrings that cost $5,300. In addition, Bailey and L-1 provided the following items of value to the FBI employee: a 50th birthday party in Dallas, including first-class airfare, hotel accommodations, and tickets to a Dallas Cowboys football game; a beach house rental in Nags Head, N.C.; first-class Amtrak train tickets; invitations to a L-1 company holiday party; and tickets to a Washington Nationals baseball game, among other gratuities. The total value of the payments and gratuities was $128,128.
According to court records, Bailey and L-1 made these payments, and gave these items of value, to the FBI employee with the intent to influence the FBI employee in performing official acts at FBI to benefit L-1 on the Pocatello Data Center project. These official acts included the following: the FBI employee seeking and receiving authorization for approximately $16,000 monthly per diem payments from the FBI to Bailey for L-1 employees who stayed at Bailey's house instead of a hotel; the FBI employee soliciting and including Bailey's edits in the statement of work to a $12.2 million construction and services bridge contract (related to the Pocatello Data Center project) that the FBI later awarded to S-1 (as general contractor) and L-1 (as subcontractor); and the FBI employee convincing his FBI superiors to pay L-1 for its work on the bridge contract at higher Washington, D.C. metropolitan-area labor rates, rather than lower Idaho labor rates.
This case was investigated by the Department of Justice Office of the Inspector General.
One man charged after mob assault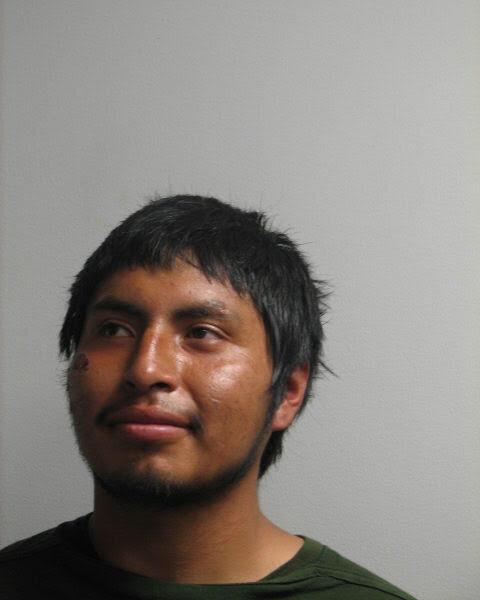 An officer observed a man being assault by two men at Machen Road and Saint Germain Drive April 30 at 2:44 p.m. 
The officer immediately intervened and the two men attempted to run away. The officer was able to stop one of the men and Jacinto Chavez Chavez, 21, no fixed address, was charged with assault by mob and drunk in public. The victim suffered injuries not considered life threatening.
Dulles DBP agriculture specialists find cake surprise in leftover baggage
U.S. Customs and Border Protection agriculture specialists discovered cow dung cakes while examining leftover baggage recently at Washington Dulles International Airport.
That is not a typo. CBP agriculture specialists found two cow dung cakes in a suitcase that was left behind after passengers from an Air India flight cleared CBP's inspection station April 4.
Cow dung is reported to be a vital energy and cooking source in some parts of the world. Cow dung has also been reportedly used as a skin detoxifier, an antimicrobial, and as a fertilizer. Despite these alleged benefits, cow dung from India is prohibited due to the potential introduction of Foot and Mouth disease.
According to the U.S. Department of Agriculture, Foot and Mouth Disease (FMD) is a worldwide concern as it can spread widely and rapidly and causes significant economic losses to livestock populations. A single detection of FMD will likely stop international livestock trade completely until authorities can eradicate the disease threat. The United States has been FMD free since 1929.
"Foot and Mouth Disease is one of the animal diseases that livestock owners dread most, has grave economic consequences, and it is a critical threat focus of Customs and Border Protection's agriculture protection mission," said Keith Fleming, acting director of Field Operations for CBP's Baltimore Field Office. "CBP's agriculture specialists are our nation's frontline protectors of vital agricultural and natural resources that help keep our nation's economy strong and robust."
The cow dung cakes were destroyed.
Annandale woman charged after assault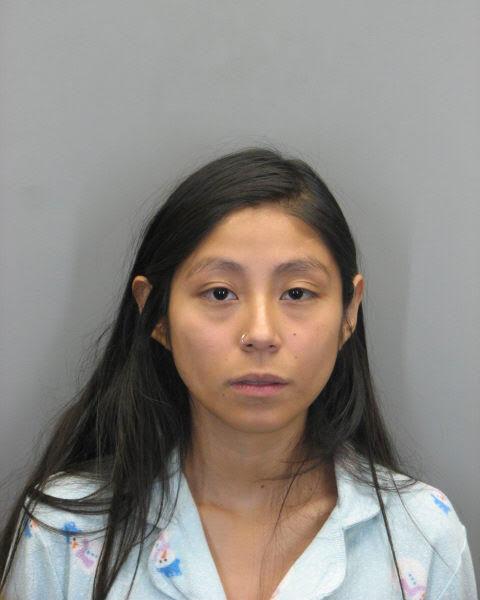 A woman entered an apartment in the 7500 block of Little River Turnpike at 12:06 a.m. May 1 and assaulted the homeowner. 
Officers found Kassandra Iriarte, 25, of Annandale, in the hallway who continued her aggression toward the victim. Three officers tried to take her into custody and she assaulted them. Iriarte was charged with simple assault, three counts of assault on a law enforcement officer, trespassing, and disorderly conduct.
Hospital technician charged for sexual assault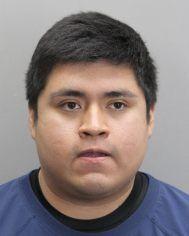 Detectives with the Fairfax County Police Department Major Crimes Bureau have charged a 25-year-old Gainesville man for sexually assaulting a patient at Fair Oaks Hospital. 
Detectives were notified Apr. 18 by hospital staff after a patient disclosed he received a physical examination from the man who provided him with his gown. At the time, the victim believed the man was authorized to perform the physical examination. The victim told a physician assistant of the examination and staff immediately contacted police.
Detectives determined Yoshimi Koga Contreras told the victim to undress then performed an examination of the victim's body to include his genitals. Koga Contreras has no authorization or license to practice or provide medical treatment. Koga Contreras was charged with aggravated sexual battery May 4. He was arrested in the Town of Vienna May 6 and taken to the Fairfax County Adult Detention Center where he is being held without bond.
Victim specialists from the Major Crimes Bureau's Victim Services Division have been assigned to ensure that the victim is receiving appropriate resources and assistance.
Koga Contreras worked for Inova Fair Oaks Hospital since 2016. Detectives are asking anyone with information about this case or believe Koga Contreras had inappropriate contact with them to please call the Major Crimes Bureau at 703-246-7800, option 3. Tips can also be submitted anonymously through Crime Solvers by phone – 1-866-411-TIPS (866-411-8477).
FBI reviews agent-involved shooting outside CIA HQ
The FBI is reviewing an agent-involved shooting that occurred at approximately 6 p.m. May 3. 
An individual involved in a security incident outside Central Intelligence Agency Headquarters in McLean, emerged from his vehicle with a weapon and was engaged by law enforcement officers. The subject was wounded and was transported to a hospital for medical attention. He died from his injuries after being transported to the hospital.
The FBI reviews every shooting incident involving an FBI special agent. The review will carefully examine the circumstances of the shooting and collect all relevant evidence from the scene. As the review remains ongoing, no additional details were provided.