Dulles CBP canine, officers discover unreported currency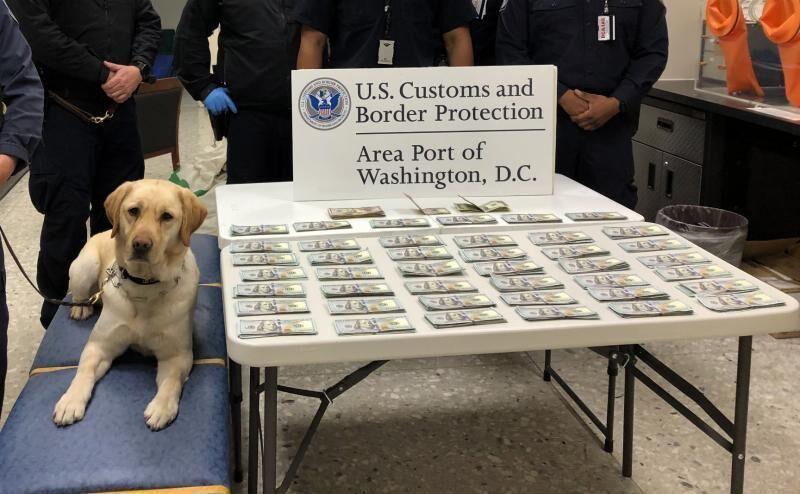 U.S. Customs and Border Protection (CBP) officers seized more than $43,000 from a Belgium-bound man on Sunday at Washington Dulles International Airport.
Customs and Border Protection officers seized $43,409 in unreported currency after K9 Cato alerted to the Belgium-bound man's baggage at Washington Dulles International Airport on March 14, 2021.
CBP currency detector dog Cato alerted to the man as he prepared to board his flight to Brussels. The man verbally reported to CBP officers that he possessed $15,000, then admitted to possessing $37,000 as officers prepared to examine his baggage. The man completed a FINCEN105 reporting $37,000. During that baggage exam, officers discovered a combined $43,409 in U.S. currency. Officers seized the currency and released the man.
CBP is not releasing the man's name because he was not criminally charged.
CBP canines are highly skilled at a variety of detection specialties, such as narcotics, firearms, humans, agriculture, and currency.
"Customs and Border Protection's canines are a vital component to our border security mission and demonstrate their exceptional skill every day to help enforce our nation's laws and keep us safe," said Keith Fleming, acting director of Field Operations for CBP's Baltimore Field Office.
Although there is no limit to the amount of money that travelers may carry when crossing U.S. borders, federal law [31 U.S.C. 5316] requires that travelers report currency or monetary instruments in excess of $10,000 to a CBP officer at the airport, seaport, or land border crossing when entering or leaving the United States. Read more about currency reporting requirements.
During inspections, CBP officers ensure that travelers fully understand federal currency reporting requirements and offer travelers multiple opportunities to accurately report all currency and monetary instruments they possess before examining a traveler's carryon or checked baggage.
Consequences for violating U.S. currency reporting laws are severe; penalties may include seizure of most or all of the traveler's currency, and potential criminal charges. CBP seized about $386,000 every day in unreported or illicit currency along our nation's borders last year. Learn more about what CBP accomplished during "A Typical Day" in 2020.
An individual may petition for the return of seized currency, but the petitioner must prove that the source and intended use of the currency was legitimate.
Seven displaced after Vienna house fire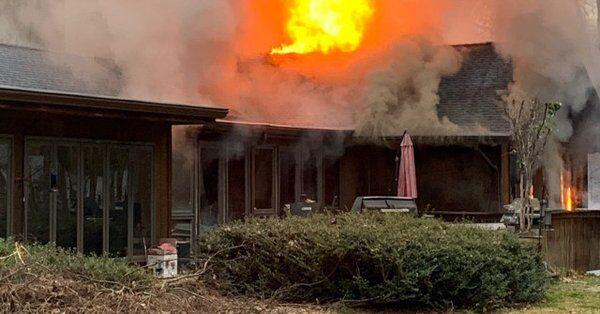 Units from the Fairfax County Fire and Rescue Department were dispatched for a reported house fire in the 9700 Meadowlark Road in Vienna March 16 at approximately 6:04 p.m.
Crews arrived on-scene of large single-family home with heavy fire and smoke showing. A second alarm was requested. Firefighters worked diligently to get the fire under control. There were no civilian injuries. Unfortunately, one cat perished in the fire. One firefighter suffered minor injuries and was transported to a local hospital where they were later released.
Three occupants were home at the time of the fire. One of the occupants smelled smoke. Upon further investigation, the occupant saw smoke and fire coming from the basement. All occupants self-evacuated and called 9-1-1. Three dogs also escaped the fire unharmed.
Fire investigators determined that the fire was accidental in nature and started in the basement. The cause of the fire was combustible materials too close to the operating fireplace.
The Red Cross is assisting the seven occupants who were displaced because of the fire. Damages as a result of the fire were approximately $378,750.
Alexandria Police Department investigates shooting on West Glebe Road
The Alexandria Police Department is conducting a felonious assault investigation in the 200 block of West Glebe Road.
At approximately 11:20 p.m.  March 17, officers were dispatched to the 200 block of West Glebe Road for a possible shooting.  Officers located a 26-year-old male in the parking lot with a gunshot wound to his lower body.  The victim was transported to the hospital.  His injuries are not life-threatening.
The investigation is active and ongoing.  Anyone with information about the incident should call the police non-emergency line at 703-746-4444.
Chantilly men charged with firearms offenses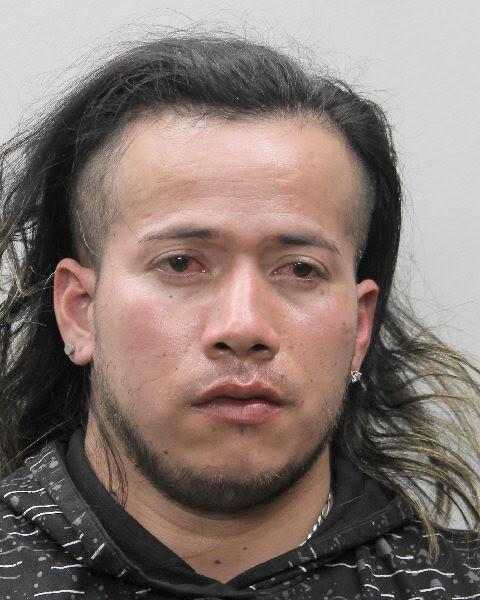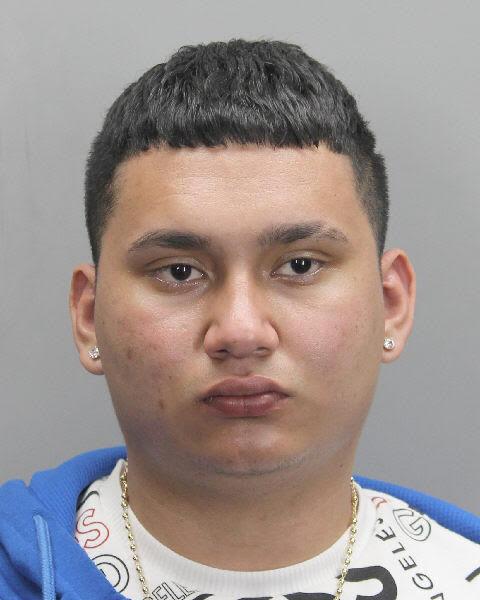 Two men were seen firing a handgun into the ground in the 14500 block of Panagra Place March 14 at 9:29 p.m. 
Officers responded and arrested Levis Guzman, 19, and Jose Ramirez, 30, both of Chantilly. They were charged with reckless discharge of a firearm, firearm possession by persons prohibited and drunk in public.
Alexandria woman tries to stop arrest by biting officer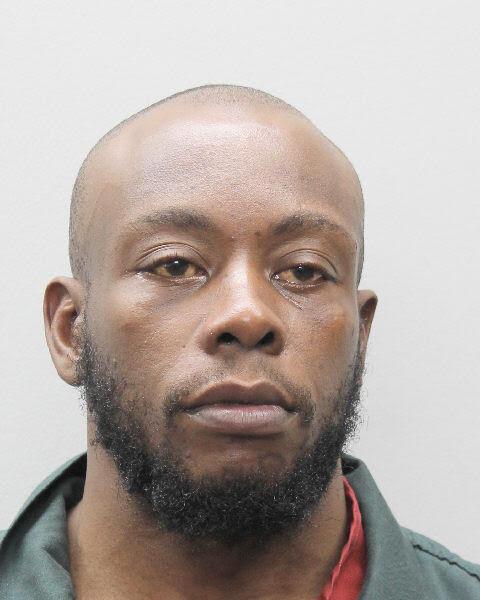 Officers responded to the 6000 block of Richmond Highway for a fight at 3:12 a.m. March 18, and determined a man had damaged property. 
Officers attempted to arrest the man who threatened and fought with officers. 
Darren McEwan, 34, was arrested and charged with three counts of assault on law enforcement, attempt to disarm officer, destruction of property and disorderly conduct. During the arrest, Samantha Carothers, 28, of Alexandria, attempted to stop the arrest of McEwan by biting and assaulting officers. She was charged with four counts of assault on law enforcement, two counts of obstruction and possession of schedule I/II narcotic. 
One officer suffered a minor injury and was treated at the scene. Another officer was taken to the hospital for treatment of minor injuries.
Spontaneous combustion of mulch causes house fire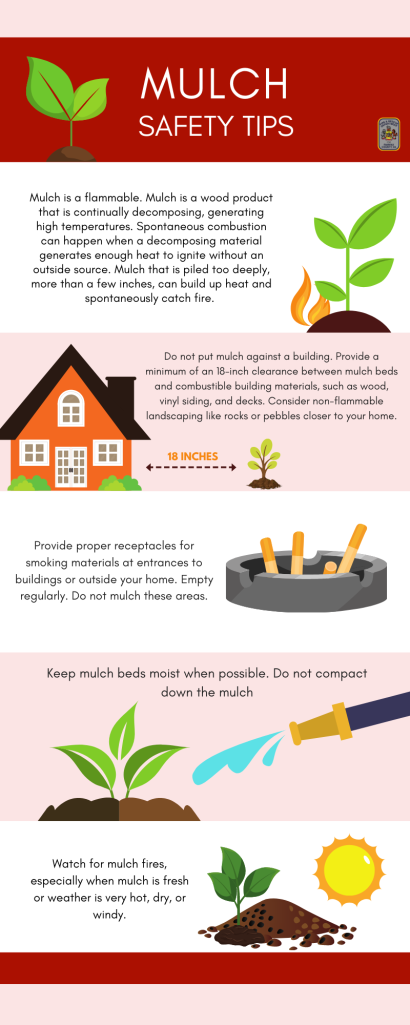 Units from Fairfax County Fire and Rescue Department responded for a reported house fire in the 1900 block of Baton Drive in Vienna March 15 at approximately 4:30 p.m.
Crews arrived on the scene of a single-family home with smoke showing from the exterior of the home. They were able to quickly extinguish the fire. The fire was confined to the exterior of the home with minor extension into the nearby detached garage. There were no reported civilian or firefighter injuries.
No one was home at the time of the fire. A passerby saw the fire and called 9-1-1. The home had working smoke alarms though they did not activate due to the location of the fire.
Fire Investigators determined that the fire was accidental in nature and started in a mulch bed. The cause of the fire is attributed to the spontaneous combustion of the recently added mulch.
No occupants were displaced as a result of the fire. Damages were approximately $25,000.
Fairfax County Fire and Rescue Department would like to remind residents that mulch is a flammable material. Mulch and wood chips are wood products which are continually decomposing, generating high temperatures. Spontaneous combustion can happen when a decomposing material generates enough heat to ignite without an outside source. Because of this, a large enough pile of mulch or chips can create sufficient heat to spontaneously combust. Mulch fires are more likely to start when the weather is hot and it has been dry for an extended time. Please keep in mind the below safety tips for mulch safety:
Do not put mulch against a building. Provide a minimum of an 18-inch clearance between mulch beds and combustible building materials, such as wood, vinyl siding, and decks. Consider using non-flammable landscaping materials like rocks or pebbles close to your home or building.
Provide proper receptacles for smoking materials at entrances to buildings or outside your home. Empty regularly. Do not mulch these areas.
Do not compact the mulch.
Keep mulch beds moist when possible.
Watch for mulch fires, especially when mulch is fresh or weather is very hot, dry, or windy.
Large piles of mulch can spontaneously combust from all the heat they generate. It is important to be vigilant and employ good housekeeping. The distance between mulch piles keeps a fire from spreading from one pile to another or to a building.
Vienna man charged after threatening officers

Officers were investigating a larceny in the 1800 block of Jeffersonian Dr. at 12:28 a.m. March 18 when Jason Earley, 44, of Vienna, displayed a knife and threatened them. 
Officers arrested Earley and charged him with two counts of assault on law enforcement, obstruction of justice and grand larceny.
Alexandria man arrested after firing gun at another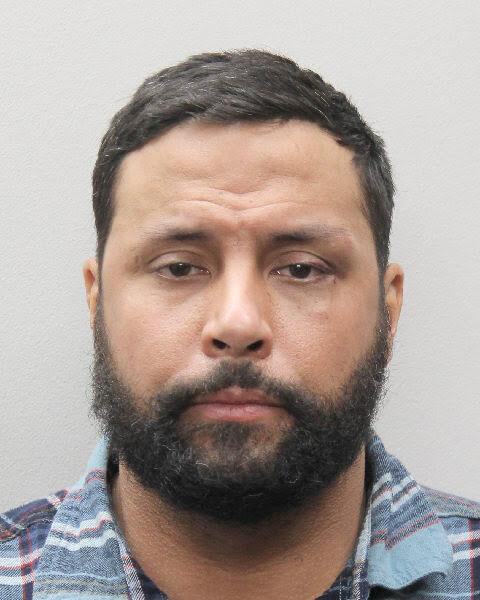 Two men were involved in an argument at 9:40 p.m. March 14 in the 3600 block of South 14th Street when one of the men displayed a gun and fired it toward the other man. 
Officers from the Fairfax County Police Special Operations Division responded to the scene and learned the man left the area. 
Eric Haley, 36, of Alexandria, was located in a neighboring jurisdiction and charged with malicious wounding, use of a firearm in commission of a felony and assault.
D.C. man charged after burglary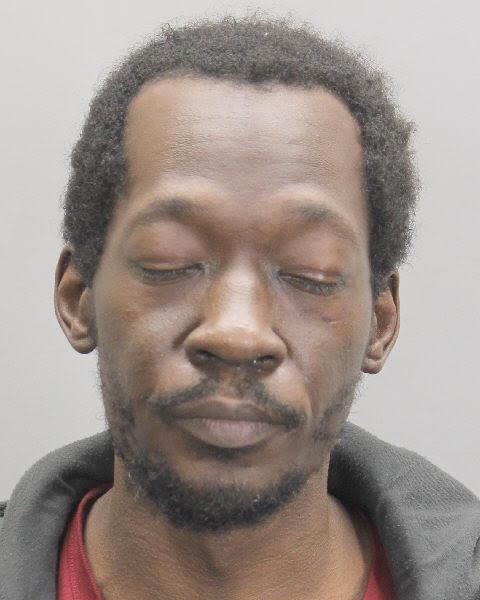 A man forced entry into a business and set off an alarm in the 11000 block of Isaac Newton Square March 18 at 4:13 a.m. 
Officers responded and arrested Lee Otis Hudson, 44, of Washington, DC, as he exited the building. 
Hudson was charged with burglary, possession of burglarious tools, and served with a warrant from another jurisdiction.  
Maryland man charged with assault, weapons violations in Fairfax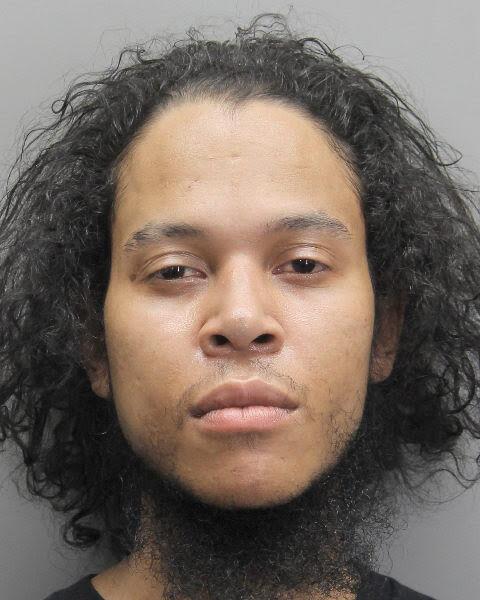 A man was seen outside in the 12900 block of Katherine Hanley Court firing a gun near a woman March 12 at 12:28 p.m. 
Both went back into the home and officers were unable to contact them. 
Members of the Fairfax County Police Special Operations Division responded and after several requests, the man and woman came out of the home unharmed. Lavend James, 33, of Maryland, was arrested and charged with brandishing, reckless discharge, possession of a firearm on certain property and domestic assault.