Former ODU student sentenced for swatting conspiracy
A Vienna man was sentenced March 15 to 33 months in prison for his role in a conspiracy that involved multiple swatting attacks targeting journalists, a Virginia university, a historic Virginia church, an Islamic Center in Arlington, Texas, and a former U.S. Cabinet member.
"Swatting attacks are serious crimes that disrupt the operations of local emergency agencies, take first responders away from real emergencies, and place victims, community members, and law enforcement officers in grave danger," said Raj Parekh, Acting U.S. Attorney for the Eastern District of Virginia. "EDVA will continue to bring to justice those who threaten public safety with these menacing hoaxes, especially when those threats are motivated by racial or religious animus, which are intolerable and have no place in our society."
According to court documents, John William Kirby Kelley, 20, conspired with John Cameron Denton, a former leader of the Atomwaffen Division in Texas, and others to conduct "swatting" calls. Swatting is a harassment tactic that involves deceiving emergency dispatchers into believing that a person or persons are in imminent danger of death or bodily harm, thus causing the dispatchers to send police and emergency services to an unwitting third party's address.
"Swatting is not only harassment, but these calls also waste resources and put innocent people and first responders in danger," said James A. Dawson, Special Agent in Charge of the FBI Washington Field Office Criminal Division. "The FBI and our law enforcement partners take all threats seriously and investigate instances of swatting. Law enforcement and first responders put their lives at risk every day, and swatting instances which increase that risk will not be tolerated."
Kelley managed the online chatroom where conspirators chose targets and regularly coordinated the swatting calls. Many of the conspirators held white supremacist views and targeted individuals because they were motivated by racial animus. Kelley communicated with these white supremacists and used racial epithets.
Kelley is a former student at Old Dominion University. In early November 2018, he asked conspirators to swat Old Dominion University, which conspirators ultimately did on November 29 and December 4, 2018. In response to the bomb threat on November 29, 2018, university officials issued a shelter-in-place order and law enforcement officers were forced to search and clear every building on campus.
During the conspiracy, members placed at least 134 swatting calls to jurisdictions across the country. In addition to the swatting calls against Old Dominion University, conspirators conducted two additional swatting calls in the Eastern District of Virginia, including a call to the Alfred Street Baptist Church in November 2018, and to a former U.S. Cabinet member living in northern Virginia in January 2019.
During today's sentencing, the Court applied both a hate crime and an official victim enhancement after finding that Kelley participated in a conspiracy that, in part, targeted individuals because of their race or status as government officials.
Dryer lint causes Wolf Trap house fire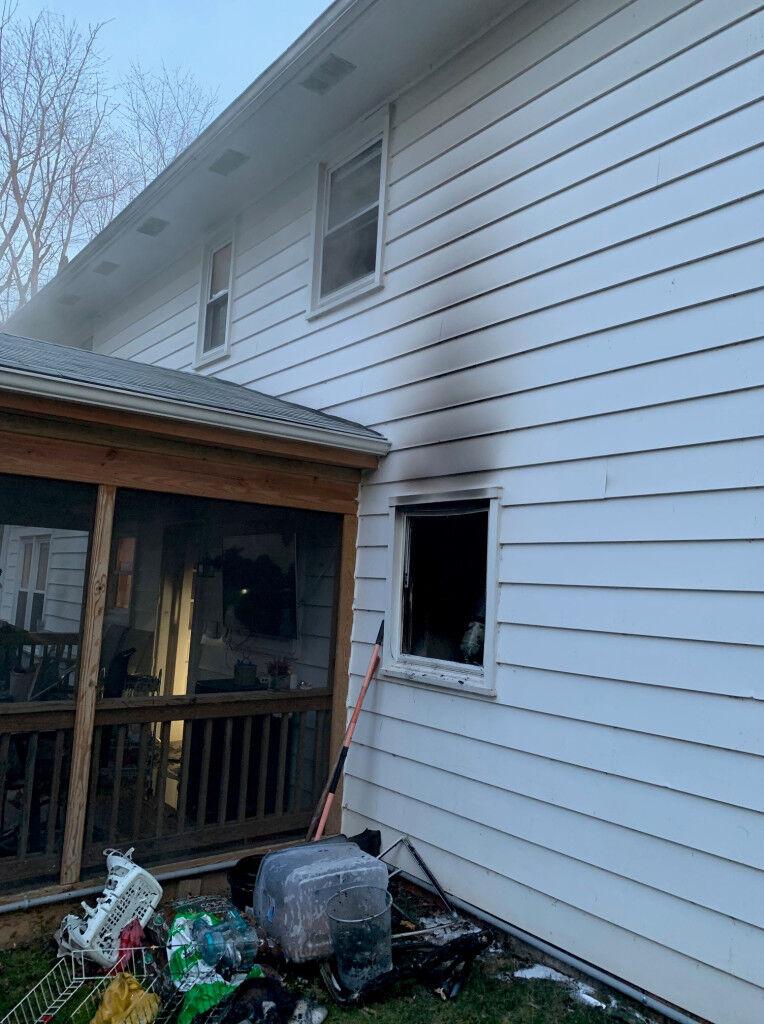 Units were dispatched for a reported house fire in the 10400 block of Hunt Country Lane in the Wolf Trap area of Fairfax County March 11 at approximately 5:59 p.m.
Crews arrived on the scene of a two-story, single-family home with fire showing from a first-floor window to the rear of the home. They quickly located a fire in the laundry room and extinguished. There were no reported civilian or firefighter injuries.
Two occupants were home at the time of the fire. The dryer was in operation when an occupant heard a "pop" followed by fire emitting from behind the dryer. One occupant unplugged the dryer and called 9-1-1. Smoke alarms activated after the fire was discovered.
Fire investigators determined that the fire was accidental in nature and started behind the dryer unit in the first-floor laundry room. The cause of the fire was lint build up in the duct work.
Two occupants were displaced because of the fire. Red Cross assistance was not needed. Damages as a result of the fire were approximately $90,000.
Fatal motorcycle crash in Mount Vernon
Detectives from the Fairfax County Crash Reconstruction Unit continue to investigate a fatal crash that occurred around 10:15 March 13 on Jeff Todd Way near Mill Towns Court in Mount Vernon. 
Preliminarily, detectives believe the operators of a 2018 Ducati sport bike, a 2019 Kawasaki sport bike, and a 2019 Chevrolet Camaro were stopped at the intersection of Jeff Todd Way and Richmond Highway. When the light turned green, the motorcyclists and driver of the Camaro rapidly accelerated continuing westbound.  
Both motorcyclists attempted to pass the driver of a 2013 Acura TL. The operator of the Ducati, Travis West, 20, of Portsmouth, hit the right side of the Acura and then impacted the rear of a Fairfax County Connector bus that was legally stopped in the right lane at a bus stop. The collision with the bus caused the motorcycle and the rear of the bus to catch fire. The operator of the Kawasaki lost control of the motorcycle which fell on its side and slid to a stop nearby. Both motorcyclists were taken to the hospital where West succumbed to his injuries. The operator of the Kawasaki was treated for injuries that were not life threatening. The bus contained no passengers and the bus driver was not injured. The driver of the Acura and the Chevy were also uninjured. Detectives believe that speed was a contributing factor for the crash. Details of the investigation will be presented to the Office of the Commonwealth's Attorney for review. 
Anyone with information about this crash is asked to contact the Crash Reconstruction Unit at 703-280-0543. Tips can also be submitted anonymously through Crime Solvers by phone – 1-866-411-TIPS (866-411-8477).
Centreville man arrested after traffic pursuit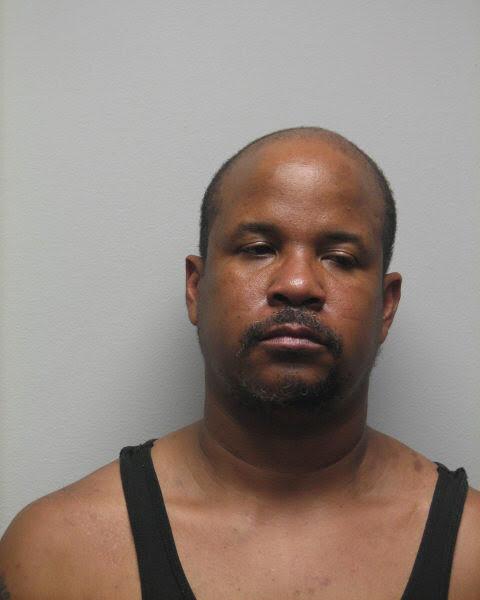 An officer witnessed a 2008 Dodge Caravan drive through a red light at Arlington Blvd. and Cedar Lane March 6 at 7:39 a.m. and attempted to make a traffic stop. The driver refused, resulting in a pursuit. 
The driver, Kevin Blyther, 45, of Centreville, drove through another red light at Arlington Boulevard and Jaguar Trail and hit another vehicle. Blyther, and the other driver, were taken to the hospital with injuries that were not life threatening. Blyther was arrested and charged with speed to elude, driving on a revoked license, two counts of failing to stop at a red light and driving an unregistered vehicle.
Man with knives runs towards another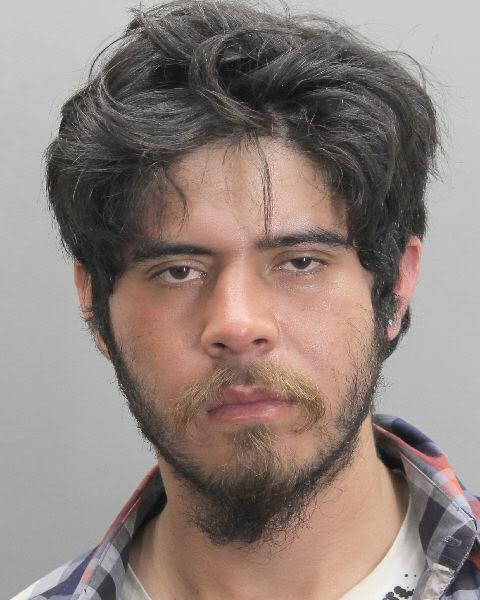 The victim was sitting in a car in the 2900 block of Willston Place at 10:50 p.m. March 9, when a man holding knives in both hands ran toward him. 
The victim drove away and called police. The man ran from officers and discarded the knives prior to being arrested. Jose Cruz-Robles, 24, was charged with assault, disorderly conduct and destruction of property.
Man fatally shot in Reston apartment community
Detectives from Fairfax County Police Department Major Crimes Bureau continue to investigate a fatal shooting that occurred March 11 in the 2200 block of Winterthur Court in Reston. 
Officers were initially dispatched for the report of gunshots at 5:28 p.m. They found Santos Antonio Trejo Lemus, 40, of Reston, suffering from apparent gunshot wounds in the entryway of an apartment building. Rescue personnel pronounced him deceased at the scene. The Office of the Chief Medical Examiner will conduct an autopsy to determine the manner and cause of death. A second victim, an adult woman, reported injuries that were not life threatening. Detectives are still investigating whether those injuries are the result of shrapnel or from fragments of building material from the gunfire.  
Preliminarily, detectives believe Trejos was outside of the apartment building when a man began shooting at him. Detectives are still working to confirm further descriptive information and whether the suspect left on foot or by car.  
Anyone who may have witnessed the shooting or may have seen the suspect flee the scene is asked to call our Major Crimes Bureau at 703-246-7800, option 2. Tips can also be submitted anonymously through Crime Solvers by phone – 1-866-411-TIPS (866-411-8477).
Victim specialists from our Major Crimes Bureau's Victim Services Division have been assigned to ensure that the victim's family is receiving appropriate resources and assistance.  
This is being investigated as the 3rd homicide year to date in Fairfax County.