Three family members found dead in Herndon
Fairfax County Police were called to the 1190 block of Democracy Drive in Reston just before 6 a.m. June 19 for a man "experiencing a mental health crisis on top of a parking garage." Police said the man fell to his death about an hour later.
During the encounter, the subject made statements which caused FCPD to call the Herndon Police Department to conduct a welfare check in the 500 block of Florida Avenue in Herndon. Shortly after arriving the officers made entry into the residence where they found the bodies of one adult and two children, according to Herndon Chief of Police Maggie DeBoard. She confirmed those in the house were members of the same family.
"Upon making entrance into the home, officers discovered a very horrific scene," said DeBoard during a press conference June 19.  "Through the investigation it was determined that the person who died by suspected suicide had a personal relationship with the adult victim." DeBoard went on to say there are a lot of pieces we [the Herndon Police Department] still haven't put together yet but she added that she thinks they will close this case quickly.
"First and foremost, our hearts grieve for the family of the victims, she said. "This was a really bad scene."
Fairfax County Police Department Victim Services Division is providing support to the family of the victims. DeBoard said that officers who worked the scene are receiving support from the Fairfax County Peer support team and resources they have in the Town of Herndon to cope with the trauma they encountered.
Next-of-kin notifications for the deceased are still pending.
Interstate 95 crash claims life of Alexandria woman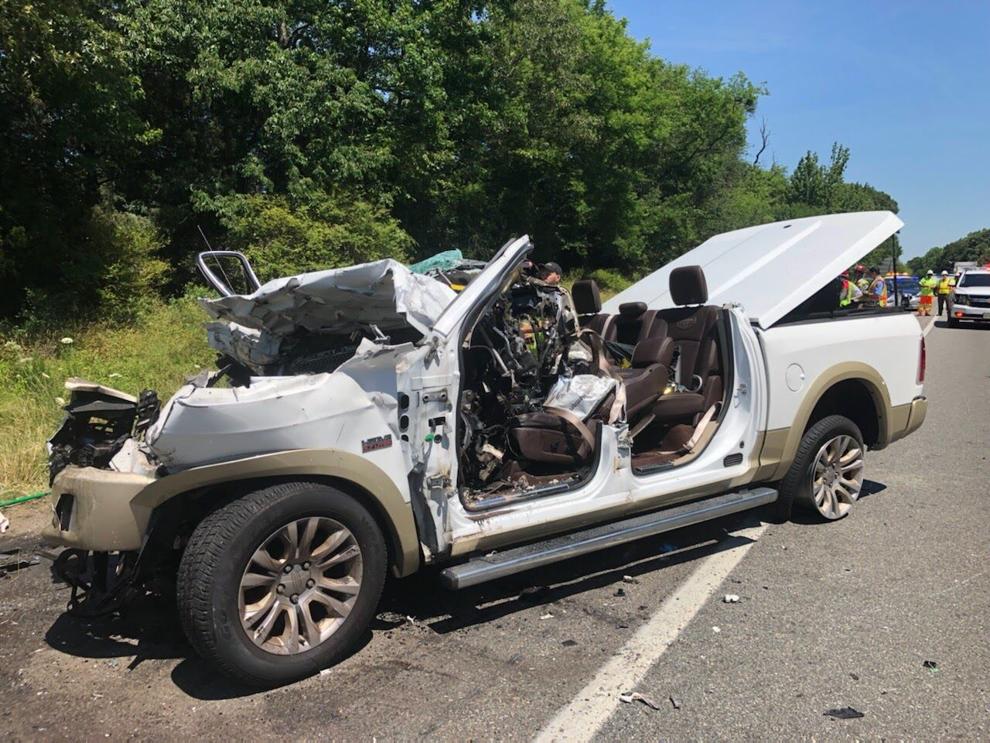 Virginia State Police responded to a motor vehicle crash on south I - 95 at the 93mile marker in Hanover County June 18 at 10:09 a.m.
The preliminary investigation reveals that a tractor-trailer was stopped on the right shoulder with reflective triangles behind it. While the driver of the Volvo was underneath the vehicle attempting to make repairs, a 2013 Ram pickup ran off the road and struck the Volvo.
Candace S. Fields-Rogers, 54, of Alexandria, was driving the Ram. She was wearing a seatbelt. She succumbed to her injuries on-scene. The adult male passenger was transported to a local hospital for treatment of life-threatening injuries.
No other injuries were reported.
The investigation is ongoing.
Teen charged following pursuit of stolen vehicle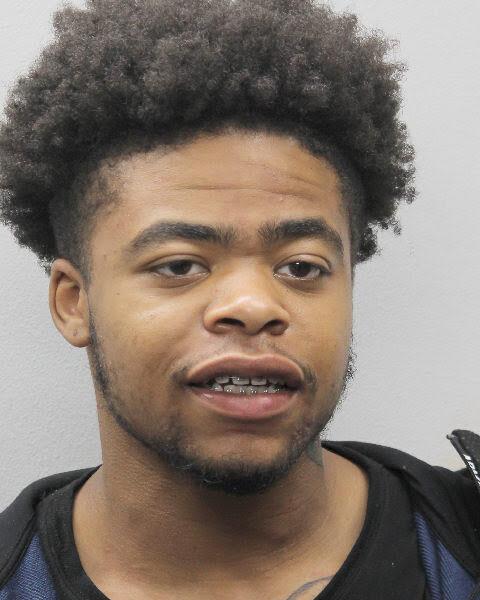 An 18-year-old Portsmouth man faces multiple charges after fleeing from state police in a stolen vehicle June 18 in Fairfax County. 
Malachi Handy, 18, has been charged with one felony count of eluding police, one felony count of unauthorized use of a motor vehicle, two felony counts of possession of a concealed weapon without a permit, two counts of abduction, two counts of contributing to the delinquency of a minor, one felony count of hit-and-run, driving without a license and reckless driving. He was transported to Fairfax Adult Detention Center.
At approximately 8:39 a.m., a Virginia State Police trooper was passed by a Honda Civic traveling 80 mph in a posted 55 mph zone on I-495. When the trooper activated his emergency lights and sirens to initiate a traffic stop, the Honda refused to stop and sped away in excess of 100 mph. A pursuit was initiated and continued onto Lee Chapel Road until the Honda rear-ended a trailer being towed by a vehicle. The trooper in pursuit of the suspect vehicle was unable to brake in time and struck the rear of the Honda. The driver and two passengers in the Honda then fled on foot. 
A short time later, Handy, the driver, was located and taken into custody along with the two 17-year-old female passengers. One of the juvenile females had been reported missing and has since been reunited with a family member. The other female was transported to a nearby hospital as a precautionary measure.
A search of the stolen vehicle revealed two, loaded, semi-automatic pistols. The vehicle had been reported stolen out of Virginia Beach.
No state police personnel were injured during the course of the incident. No one in the vehicle towing the trailer was injured.
The incident remains under investigation. Fairfax County Police assisted with the incident.
Fair Lakes townhouse fire displaces three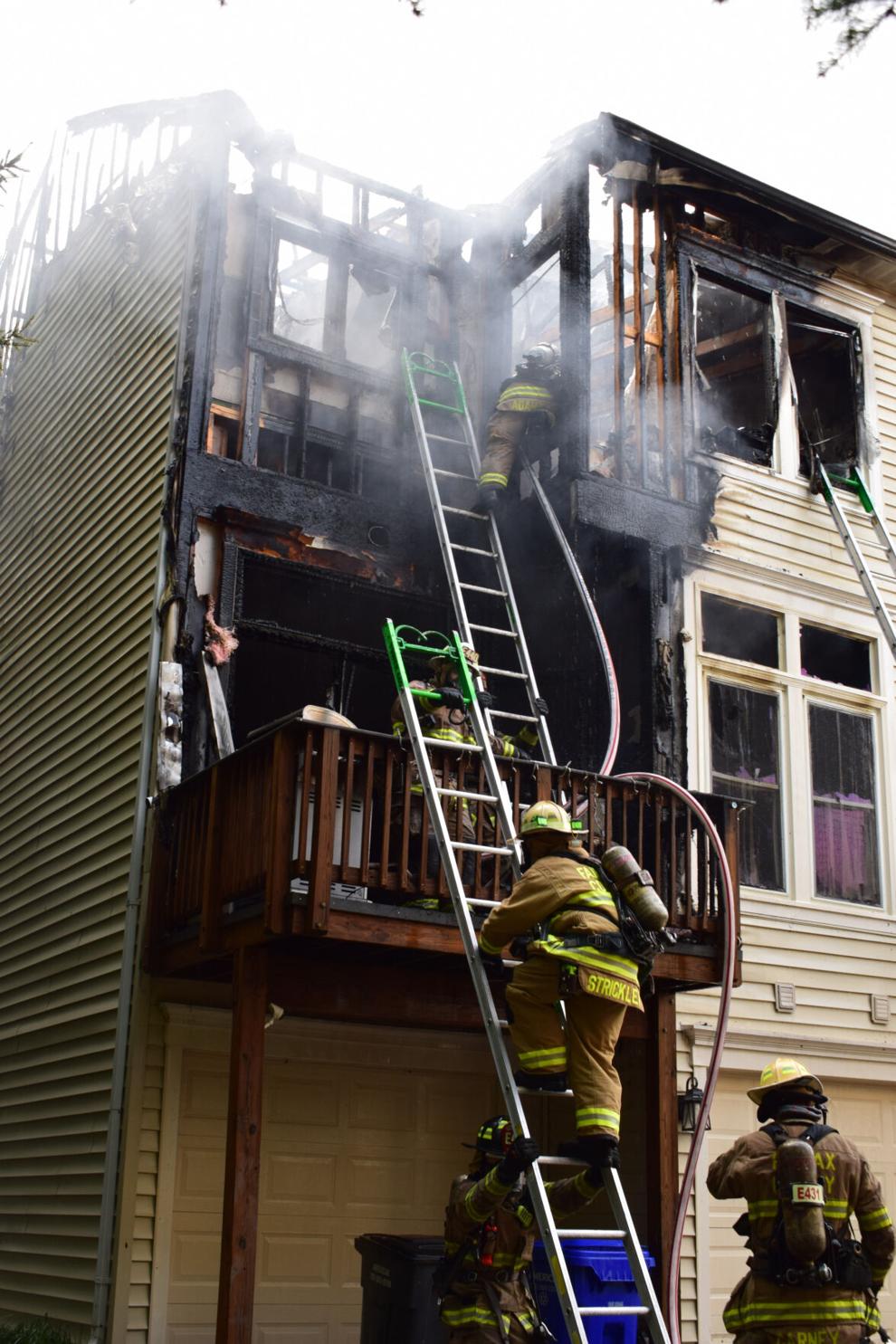 Units from Fairfax County Fire and Rescue Department and the City of Fairfax Fire Department were dispatched for a reported townhouse fire in the 4200 block of Zouave Lane in the Fair Lakes area of Fairfax County June 20 at approximately 8:38 a.m.
Responding units could see a column of black smoke as they approached the scene. Firefighters arrived on the scene of a three-story, end unit townhouse with a large volume of fire extending from the second floor and through the roof. A second alarm was immediately requested. Crews quickly brought the fire under control. There were no civilian injuries. One firefighter was transported to the hospital for evaluation with non-life-threatening injuries.
No occupants were home at the time of the fire. The fire was reported by a neighbor who saw black smoke and flames coming from the house. It is unknown if smoke alarms sounded.
Fire investigators determined that the fire was accidental in nature and started on the second-floor deck. The fire was caused from the improper disposal of rags soaked with an oil wood stain.
Four occupants have been displaced because of the fire. Red Cross assistance was offered and accepted. Damages as a result of the fire were approximately $463,375.
Two additional townhomes sustained cosmetic damage due to heat exposure. The above damage estimate does not account for this damage.
Richmond man arrested in Alexandria on several charges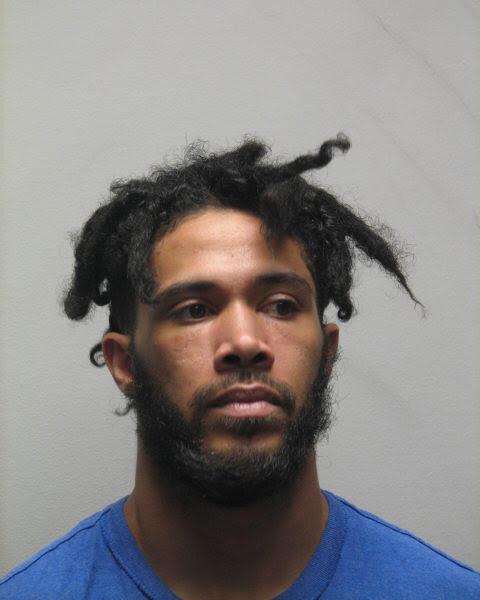 Officers were investigating a suspicious person report at 9:55 a.m. June 14 in the 7500 block of Vernon Square Drive and discovered a man who was driving a stolen car, had warrants for his arrest, and provided false information to avoid arrest. 
As officers attempted to arrest Roger Villogram, 31, Richmond, he attempted to run away but was caught by officers and charged with receiving stolen goods, preventing a law enforcement officer from making an arrest and providing false identity to law enforcement.  
Man previously banned from property arrested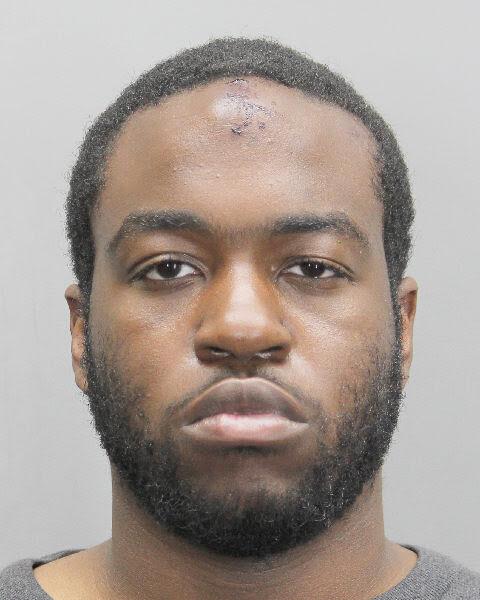 Officers were called for a man who had been previously banned from the property in the 6000 block of Richmond Highway at 1:34 a.m. June 11 and found David Warren Jr., 20, no fixed address, armed with a broken bottle. 
After refusing commands and threatening officers, Warren was arrested and charged with two counts of assault on a law enforcement officer and trespassing. 
Annandale man arrested after assault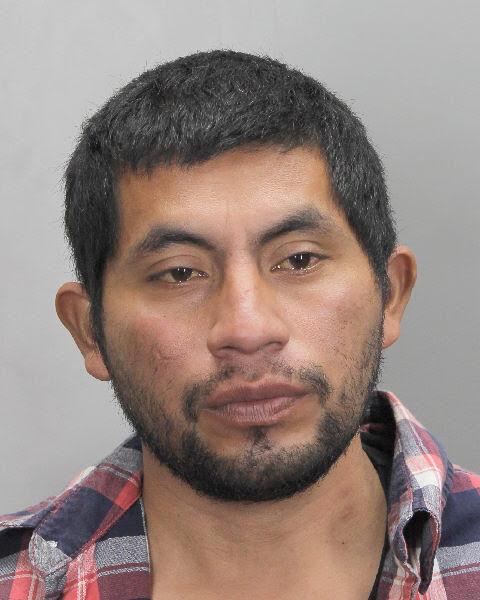 Wilber Hernandez, 35, of Annandale, assaulted a victim at 5:14 p.m. June 13 in the 7400 block of Little River Turnpike and ran away but was located by officers nearby. During his arrest he spat on officers and was charged with assault and assault on a law enforcement officer.  
Three from Reston charged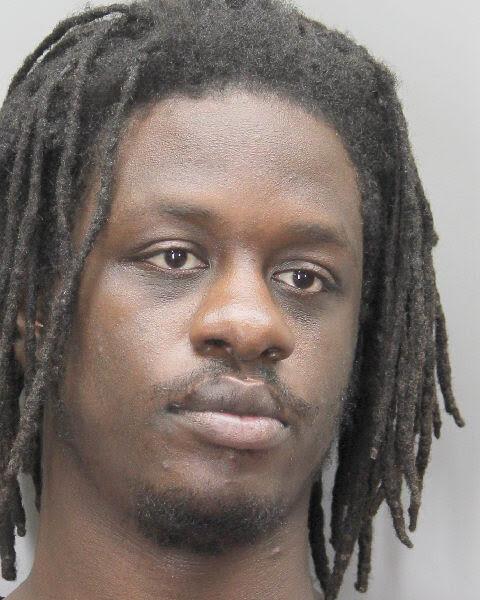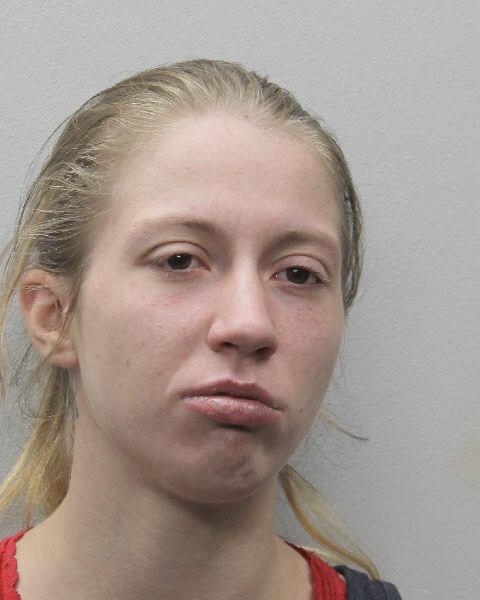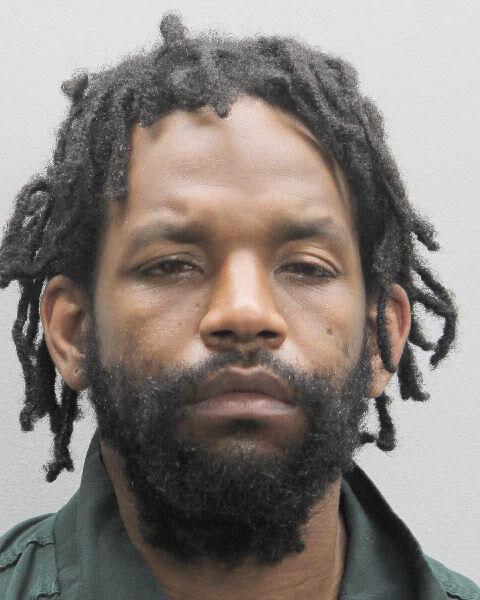 Three people approached the victims' car in the 2200 block of Winterthur Court at 11:04 p.m. June 15 and demanded money. One person entered the car and took cash before all three people ran away.  
Officers found Juwan Seegars, 26, Tiffani Garner, 20, and Larell Landsdowne, 37, all of Reston, nearby and charged them with robbery.
Alexandria Police investigates string of overnight thefts
The Alexandria Police Department is investigating a string of thefts from vehicles that occurred in the City's West End area.
Officers were called to investigate larcenies from vehicles in 11 locations in the West End from June 14 to 15.  More than 60 vehicles were broken into in the overnight hours. The suspect(s) broke the window, then went through the vehicle.  In some cases, wallets, keys, money, and other personal items were taken.
This investigation is ongoing.  Anyone with information or video of these break-ins should call the Alexandria Police Department's non-emergency number at 703-746-4444.  No detail is too small.
While you cannot always prevent a vehicle break-in, you can take steps to minimize the risk of becoming the victim of one.
Always lock your vehicle.
Never leave anything of value in your vehicle, including wallets, keys, money, laptops and tablets, cell phones, jewelry, or weapons.
Avoid leaving your vehicle parked in one place for an extended period.
Be aware of your surroundings.  If you "See Something, Say Something."  Call 911 or the Alexandria Police Department's non-emergency number 703-746-4444 to report any suspicious behavior.
Potomac Falls woman killed in Loudoun crash
Virginia State Police responded to a crash in Loudoun County June 18 at 2:36 p.m. 
A Toyota Camry traveling south on Pacific Blvd came upon stopped traffic at the intersection with Old Ox Road. The Camry was unable to brake in time and ended up sideswiping two vehicles before running into the rear and underneath a box truck. 
The Toyota's adult female driver is being treated at Reston Hospital for serious injuries. The Toyota's passenger, Patricia A. Edwards, 66, of Potomac Falls died at the scene. 
The truck's adult male driver was not injured in the crash. 
The drivers in the two other vehicles that were struck were not injured.
The crash remains under investigation. Charges are pending.