FCPD investigation leads to indictment of former officer
Fairfax County Police Chief Kevin David and the Commonweath's Attorney for Fairfax Steve Descano announced felony charges against a former Fairfax County police officer July 20.
FCPD was notified of the officer's criminal misconduct Dec. 13, 2019 and the Internal Affairs Bureau immediately acted and relieved the officer of duty, stripping him of all police powers, according to Davis. The Major Crimes Bureau initiated the criminal investigation.
"Trust is the cornerstone of any police department," said Davis. "I have no tolerance for police officers who abuse that sacred trust. This former police officer allegedly took advantage of a teenager and he did so in and out of a police uniform – a uniform meant to symbolize public safety."
Descano issued the following statement regarding the indictment of former Fairfax County Police Officer John Grimes for engaging in sexual misconduct with a minor in the Fairfax County Police Public Safety Cadet Program:
"Between the dates of November 12th, 2019 and December 16th, 2019 former Fairfax County Police Officer John Grimes is alleged to have engaged in sexual misconduct with a minor in the Fairfax County Police Public Safety Cadet Program over whom he maintained a supervisory relationship," said Descano. "Upon reviewing the investigation into this matter, I determined that it was appropriate to charge Mr. Grimes with three counts of custodial indecent liberties and a grand jury agreed. Today I am therefore announcing the indictment of John Grimes on these charges.
"Crimes in which young people in our community are taken advantage of by those in positions of authority within the criminal justice system are particularly egregious and threaten our community's confidence in the system. I will therefore always act to hold those responsible for such heinous crimes accountable. I am hopeful that this indictment will serve as a first step toward justice in this case."
A criminal indictment is an accusation. A defendant is presumed innocent unless and until proven guilty.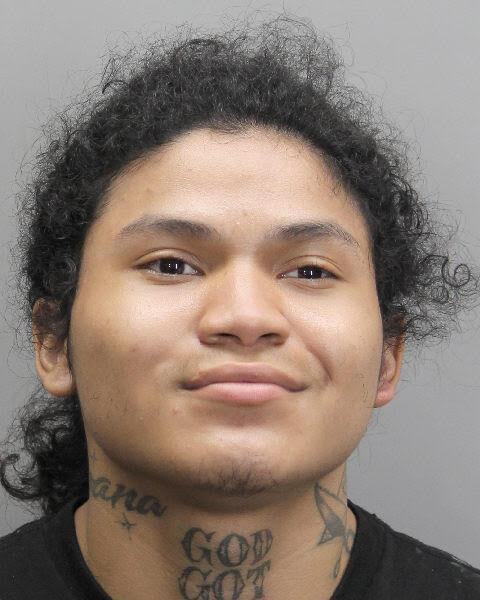 Fall Church man in custody after striking FCPD vehicle
Officers located a stolen white BMW X3 parked in 7900 block of Central Park Circle July 13 at 3:21 p.m. 
As officers pulled in behind the car, the driver drove the car in reverse, striking the officer's car. Three men ran from the car and the driver, Jonathan Santos Ayala, 19, of Falls Church, was taken into custody after a short foot pursuit. 
Santos Ayala was charged with malicious wounding and receiving stolen goods. No injuries were reported.
Woman shot by officer after advancing on them with a knife
Shortly before 5:30 p.m. July 19, Fairfax County Police Department received a call for service at a group home in West Springfield. A care provider in the home described the situation as life threatening during the call to 9-11.
A woman was throwing things, acting erratically and threatening to harm herself and the other occupants of the group home according to FCPD Chief Kevin Davis. 
Two officers arrived on the scene, which Davis described as chaotic, within 7 minutes. They made their way inside the home, were confronted and approached by a woman, approximately 30 years old, with a large knife which was recovered at the scene. One of the officers discharged his weapon striking the suspect in the abdomen, according to the chief. The suspect was given immediate first aid and is being treated at a local hospital.
Major Crimes and Internal Affairs bureaus are both investigating the shooting, said Davis. The officers were wearing body cameras and Davis said the video showed the woman telling officers she was not going to stop and she told them she was going to stab them. At some point she made the decision to advance on the officers and was shot by one of them. 
The officer, who was not named, will be on modified duty pending the outcome of the investigation.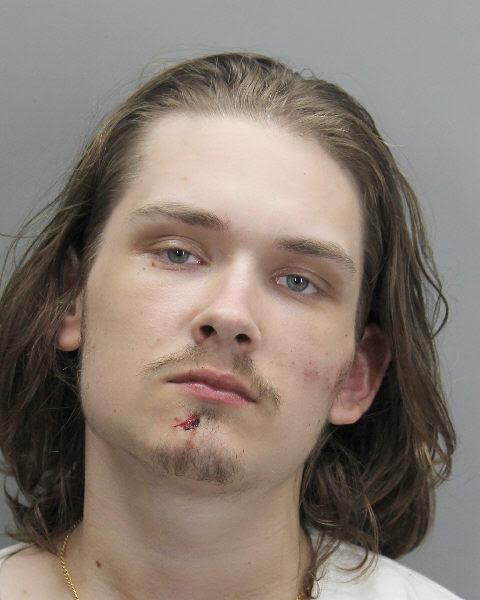 Annandale man charged with several offenses
A woman saw a man enter her parked car in the 4200 block of Evergreen Lane and told him to leave July 10 at 1:38 p.m. 
She realized he took property and confronted him. He then displayed a handgun and ran away. 
Officers located Dimitri Selikhov, 18, of Annandale after an extensive search utilizing the police helicopter and K9. Selikhov was charged with robbery, use of a firearm in commission of a felony, credit card fraud and credit card theft.
Detectives investigate person of interest in Emily Lu case
Detectives from the Fairfax County Police Department Major Crimes and Cyber and Forensics Bureau have developed a person of interest in the ongoing investigation of the disappearance of Emily Lu. 
Lu was last seen around 7:52 p.m. June 3 at the Aldi at 1329 Gordon Plaza in Woodbridge. Officers began investigating her disappearance after she did not show up to work June 4. Her car was found parked in her driveway at her home in the 9200 block of Davis Drive in Lorton. During the early stages of the investigation, detectives suspected foul play in her disappearance. Since she was reported missing, detectives have coordinated multiple ground and air searches surrounding her home and areas they believe Lu may be. Efforts to find her have been extensive, thorough and ongoing. Based on the evidence found at her home and the change in Lu's lifestyle, detectives believe that foul play led to her disappearance. Detectives announced July 15 they are actively investigating a person of interest who they believe is involved in Lu's disappearance and renew their call for the public's help in locating her.
Detectives are asking anyone with information about her disappearance to contact the Major Crimes Bureau at 703-246-7800, option 6. Tips can also be submitted anonymously through Crime Solvers by phone – 1-866-411-TIPS (866-411-8477).
Victim specialists from our Major Crimes Bureau's Victim Services Division have been assigned to help support Lu's family as they continue to search for her.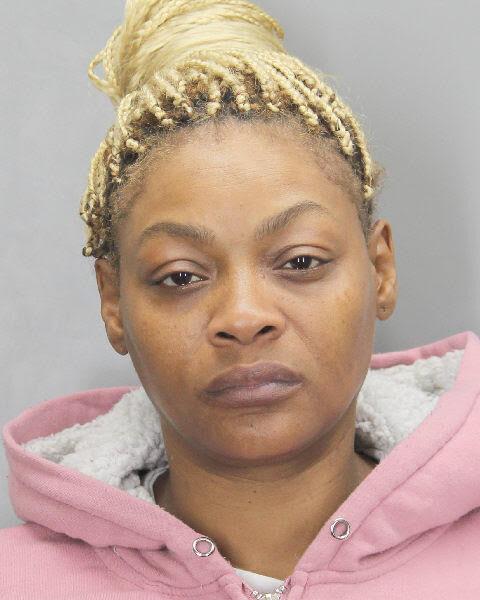 Alexandria woman arrested after hit-and-run last week
After a dispute in the 7900 block of Janna Lee Avenue at 5:05 a.m. July 5, a woman drove into a man and pinned him against a car before driving away. 
The man was taken to a hospital with injuries that were life threatening. Tennida Ferguson, 45, of Alexandria, was arrested July 12 and charged with malicious wounding.
VSP investigating pursuit/crash of stolen vehicle in Fairfax County
At 7:58 a.m. Friday (July 16), Virginia State Police attempted to initiate a traffic stop on a stolen vehicle traveling west on Interstate 495 headed towards southbound I-95 (Exit 170C) July 16 at 7:58 a.m. The Nissan refused to stop and sped away. A pursuit was initiated. 
As the Nissan was traveling south on I-95, the driver lost control and struck a tanker truck. The Nissan then continued across the southbound lanes and struck the Jersey wall. This occurred near Exit 166 (Rte. 286/Fairfax County Parkway). 
The adult male driver of the Nissan was flown to INOVA Fairfax Hospital for treatment of life-threatening injuries. 
The incident remains under investigation. The Nissan was reported stolen out of Maryland.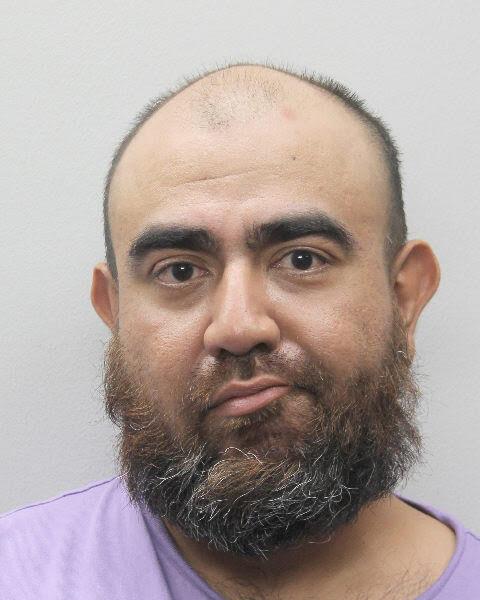 Alexandria man arrested after assault
The victim was walking in the 6200 block of Arlington Boulevard July 14 at 8:45 p.m., when a man approached her, made derogatory statements and assaulted her. 
Gabriel Gomez, 36, of Alexandria, was charged with assault. The victim was uninjured.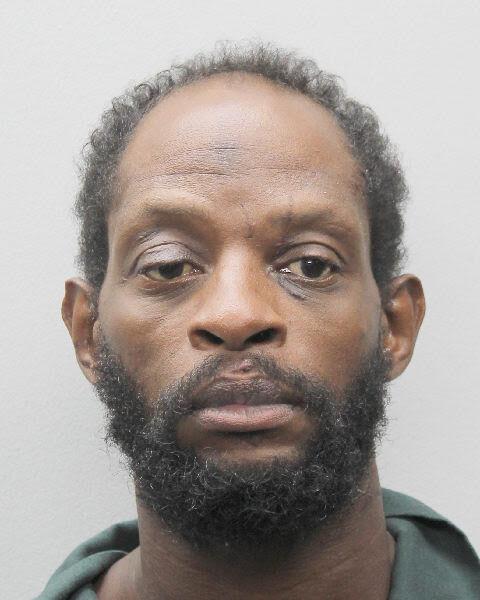 Man arrested, charged with burglary
The homeowner observed a man enter his home in the 10800 block of Sunset Hills Road and leave with his property July 10 at 1:31 a.m. Officers determined the man attempted to enter another home but was unsuccessful. 
Pete Vines, 39, of Virginia, was located by officers nearby and arrested for two counts of burglary of a dwelling and unlawful entry.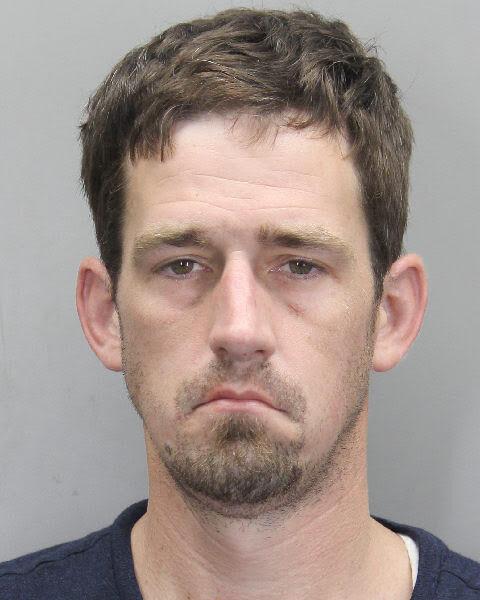 Centreville man nets multiple charges, including earlier crime
While on patrol in the 2100 block of Centreville Road, officers located a stolen car in the parking lot with one man inside July 14 at 4:52 p.m. 
A search of the car revealed schedule II narcotics and stolen property related to a previous larceny. William Hughes, 35, of Centreville, was arrested and charged with grand larceny, possession of stolen items, possession of schedule II narcotics and possession of drug paraphernalia.
When detectives responded to assist with the stolen auto investigation, Hughes was also charged with the carjacking in the 1800 block of Presidents Street from June 12. For that he was charged with carjacking and use of a firearm in the commission of a felony.
Woman arrested after exiting Springfield Macy's after closing
Qunay Marshall, 28, no fixed address, hid inside the Springfield Mall Macy's until closing when she took property and ran away July 11 at 9:07 p.m. 
Officers located her nearby and she was charged with burglary and petit larceny.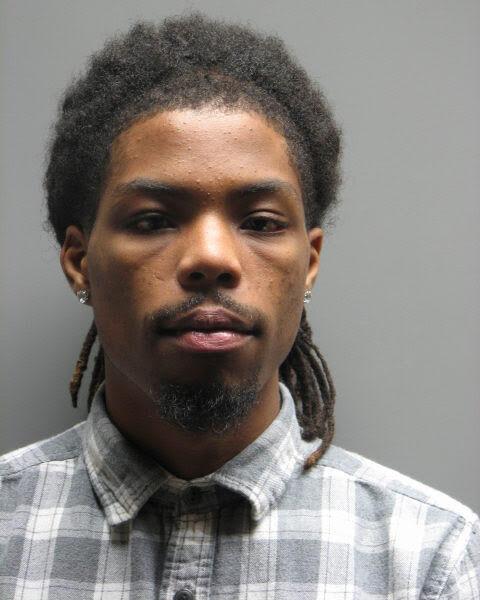 Reston man arrested after stabbing
A man stabbed a woman with a knife in the upper body and ran away. This happened in the 2100 block of Cartwright Place July 14 at 10:03 p.m. 
After an extensive search, officers arrested Charles Johnson, 23, of Reston, nearby. He was charged with aggravated malicious wounding. The victim was treated at a hospital for injuries that are not life threatening.