PUBLIC SAFETY NOTES
Two from Fairfax County among six sentenced for nearly $8 Million health care fraud
The last of six defendants were sentenced April 16 for participating in multiple health care fraud conspiracies involving kickbacks and fraudulent billings that resulted in nearly $8 million in losses to federal, state, and private health care benefit programs.
"Health insurance programs, and the American public, rely on pharmacy professionals to safeguard the system from harmful kickback schemes, and to make truthful representations about the services they provide," said Raj Parekh, Acting U.S. Attorney for the Eastern District of Virginia. "The defendants betrayed their duties as health care professionals, performed illegal kickbacks, and defrauded essential benefit programs out of millions of dollars. EDVA is committed to prosecuting those who exploit taxpayers and engage in the unacceptable fleecing of these important public institutions and programs."
According to court documents, Mohamed Abdalla, 48, of Allendale, N.J., owned multiple pharmacies in northern Virginia, including Medex Health Pharmacy in Falls Church and Royal Care Pharmacy in Fairfax. As the owner of these pharmacies, Abdalla oversaw and executed two related schemes to defraud health care benefit programs. One scheme involved the payment or receipt of unlawful kickbacks for expensive drugs and devices in violation of the federal Anti-Kickback Statute. Another scheme involved billing federal, state, and private health care benefit programs for numerous expensive drugs and devices that were not medically necessary, not prescribed by a physician, or were not received by a beneficiary.
"Health care professionals who use fraud and deceit to steal funds and scam the system will be held accountable for their actions," said James A. Dawson, Special Agent in Charge of the FBI Washington Field Office Criminal Division. "These individuals, who are supposed to be trusted by the American public, were fueled by greed and their own interests to exploit their profession and pad their pockets. The FBI and our law enforcement partners will continue to root out fraud in the health care industry and protect the public from their illegal schemes."
From at least January 2014 through at least the end of 2018, Abdalla participated in several schemes to pay kickbacks for the referral of prescriptions for compound medications and for an expensive naloxone auto-injector device used to treat opioid emergencies. Abdalla and his conspirators then billed federal health care benefit programs, including Medicare and TRICARE, which is the Department of Defense's health care program, in violation of the Anti-Kickback Statute. Abdalla obtained more than $2 million from these schemes.
"This investigation is a prime example of how kickback schemes undermine the integrity of the U.S. military healthcare system, and degrade the acquisition process," said Christopher Dillard, Special Agent in Charge of the DCIS Mid-Atlantic Field Office. "These sentencings should send a clear warning that DCIS and its investigative partners will vigorously pursue fraudsters intent on lining their pockets with tax dollars earmarked for the care of our Warfighters."
In addition, Abdalla and employees at his pharmacies conspired to defraud federal, state, and private health care benefit programs by engaging in numerous other schemes, including billing for prescriptions in the names of themselves, family members, and other pharmacy employees that were not medically necessary and/or not prescribed by a licensed physician, and billing for prescriptions for pharmacy customers that were never filled. These additional schemes resulted in a loss to these health care benefit programs of approximately $6,216,434.39.
"Health care providers are trusted to recommend and provide prescription medications that their patients need," said Maureen R. Dixon, Special Agent in Charge, HHS Office of Inspector General, Philadelphia Regional Office. "Today's sentencing shows individuals who commit fraud and pay kickbacks will be held responsible for their illegal actions. HHS-OIG and our law enforcement partners will continue to work together to investigate allegations of health care fraud and ensure the integrity of Federal programs."
On March 19, Abdalla was sentenced to four years in prison for his role in the conspiracies. Five additional defendants have pleaded guilty and been sentenced for their respective roles in conspiring to pay kickbacks and defraud health insurance providers:
Onkur Lal, 30, of Alexandria, worked for Abdalla as a pharmacy technician and pharmacy intern before ultimately working as a licensed pharmacist. From approximately January 2014 to April 2019, Lal engaged in numerous health care fraud schemes resulting in millions of dollars in losses. At times, Lal used his specialized knowledge to circumvent audits and investigations by third parties, who were investigating fraud on behalf of health benefit programs. On March 5, Lal was sentenced to three years in prison.
Mohammed Tariq Amin, 35, of Fairfax, worked for Abdalla as a pharmacy technician and was the general manager of Royal Care for almost two years. From approximately January 2015 to November 2018, Amin conspired with Abdalla and others to pay kickbacks for the referral of prescriptions of an expensive naloxone auto-injector device. He also engaged in numerous other schemes that defrauded health care benefit programs and used his specialized knowledge to circumvent audits and investigations. Amin was sentenced April 16 to two years in prison.
Homicide suspect in custody after man found in Bailey's Crossroads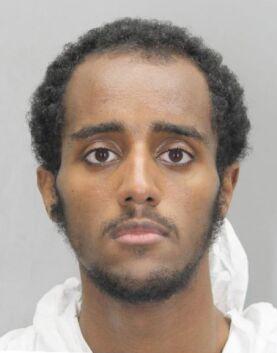 Detectives from the Fairfax County Police Department Major Crimes Bureau are investigating after a man was found dead April 17 inside a parking garage in Bailey's Crossroads. 
Officers responded around 3:30 a.m. to the 5100 block of Leesburg Pike after 58-year-old Hernan Leiva, of Falls Church, was found suffering from apparent stab wounds and blunt force trauma to his upper body. Rescue personnel pronounced him deceased on scene.  
As detectives investigated the circumstances that led to Leiva's death, a man later identified as Bazen Berhe, 22, of Alexandria returned to a parking lot near the scene and turned himself into police. Officers arrested Berhe and he was charged with second degree murder.   
Preliminarily, detectives determined that Leiva and Berhe were involved in a previous dispute. This morning, Berhe assaulted Leiva when they arrived at work, fatally wounding him. Detectives recovered knives and a hammer at the scene of the crime. The Office of the Chief Medical Examiner conducted an autopsy April 19. 
Victim specialists from the Major Crimes Bureau's Victim Services Division have been assigned to ensure that the family is receiving appropriate resources and assistance.   
This is an active investigation and detectives are continuing to examine evidence and interview witnesses to determine what led to the man's death. Anyone with information is asked to contact the Fairfax County Police Department Major Crimes Bureau at 703-246-7800, option 2. Tips can also be submitted anonymously through Crime Solvers by phone – 1-866-411-TIPS.
This is being investigated as the 4th homicide year to date in Fairfax County.  
No fatal crashes on I-95 during Virginia "I-95 Drive to Save Lives" initiative
Virginia was among 15 states, from Maine to Florida, to participate in the annual "I-95 Drive to Save Lives" traffic safety initiative April 9-10. This initiative concentrated on traffic safety enforcement on Interstate 95 and resulted in zero traffic crash fatalities during the enforcement operational period.
"With 2020 being an especially tragic year for traffic fatalities in Commonwealth, zero traffic deaths on the entire 178 miles of I-95 in Virginia proves enforcement initiatives like this help save lives," said Colonel Gary T. Settle, superintendent of Virginia State Police. "Being visible on Virginia's highways and interstates and enforcing live-saving traffic laws make an impact and State Police is proud to be part of the solution."
In total, during the two-day "I-95 Driver to Save Lives" enforcement initiative, Virginia State Police cited 194 speeders and 11 people for failing to wear a seatbelt. In addition, 20 drivers were cited for violating Virginia's new hands-free law. There were also two drug arrests made and three wanted persons were apprehended.
As Virginians start to plan for summer travel, Virginia State Police urge motorists to comply with all traffic laws, including Virginia's hands-free law. Distracted driving can be deadly and as a driver, anytime your attention is not on the road, you are distracted. Do not let tragedy ruin your summer adventures – obey posted speed limits, buckle up and ditch distractions.
Funds generated from summonses issued by Virginia State Police go directly to court fees and the state's Literary Fund, which benefits public school construction, technology funding and teacherretirement.
Alexandria Police Department honors good samaritan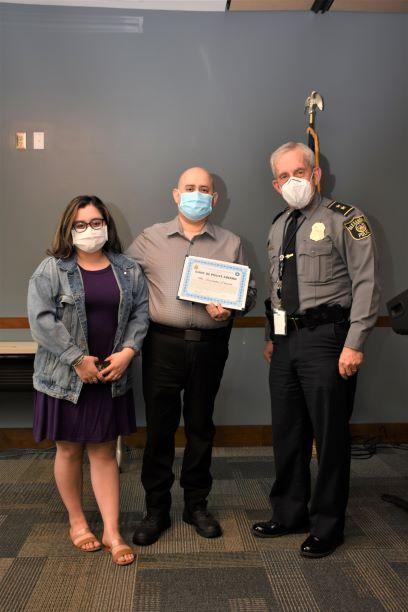 The Alexandria Police Department honored Christopher Palacios with the Chief of Police Award April 13, for his assistance in a deadly pedestrian crash from last year.
Palacios was instrumental in identifying the driver of the vehicle that struck and killed a pedestrian at the intersection of Duke Street and North Pickett Street January 26, 2020.  He witnessed the crash, then followed the vehicle as it left the scene.  After several blocks, Palacios and his wife got the driver's attention and convinced him to return to the scene of the crash.
"We are grateful to Mr. Palacios and his family," said Alexandria Police Chief Michael Brown.  "It's difficult to identify a driver involved in hit-and-run crashes.  Besides being in the right place at the right time, they acted selflessly to bring some closure to a family that lost a loved one.  And Mr. Palacios' daughter, Sasha, attempted CPR on the victim."
Springfield man charged with eluding, other offenses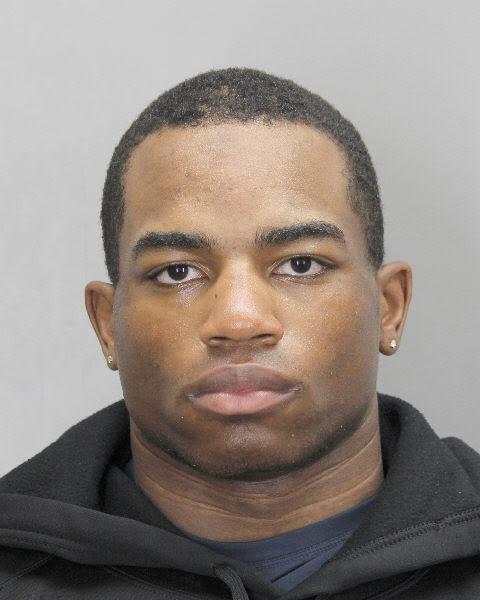 An officer saw a 1996 Honda Accord driving recklessly at Backlick and Braddock roads and attempted a traffic stop at 2:34 a.m. April 12, but the driver refused, resulting in a pursuit. 
After several miles the car was stopped by officers and the driver, a convicted felon, was taken into custody. A gun and ammunition were located inside the car. 
Tyson Rascher, 23, of Springfield, was charged with felon in possession of a firearm, felon in possession of ammunition, eluding and reckless driving. Three juveniles were in the car during the pursuit, subsequently, Rascher was charged with three counts of contributing to the delinquency of a minor.
Alexandria man charged with multiple offenses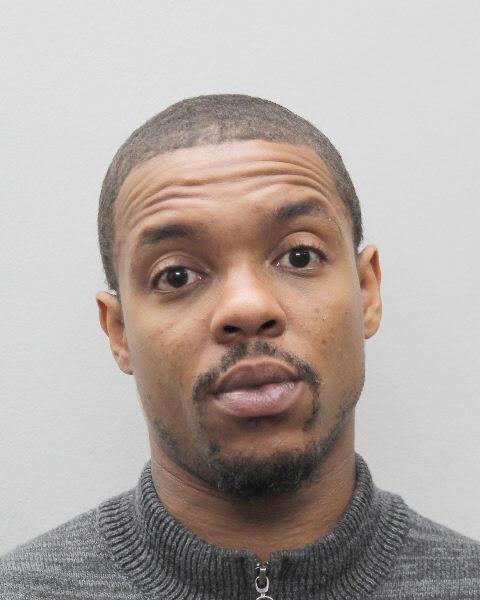 A man was acting disorderly and brandished a gun at Springfield Mall security officers at 4:04 p.m. April 13. 
Officer arresteds Dominque Whitaker, 33, of Alexandria, and charged him with possession of a firearm by felon, possession of a concealed weapon, three counts of simple assault, disorderly conduct, brandishing a firearm and drunk in public.
VSP apprehends 4 from Alexandria, recovers stolen vehicle and firearm following I-81 pursuit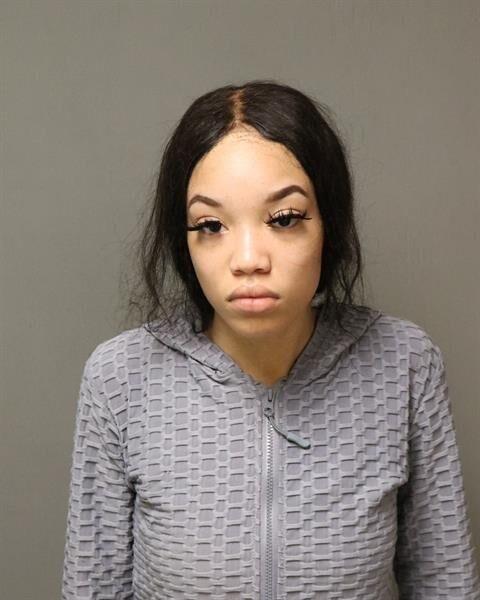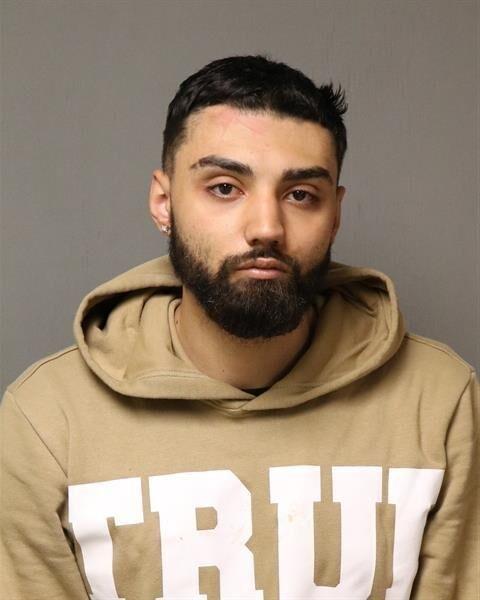 Virginia State Police Sgt D.D. Johnson was running radar on Interstate 81 in Pulaski County April 19 at 7:58 a.m. when an Acura sedan registered 99 mph in a posted 70 mph zone. The sergeant pulled in behind the Acura and activated his lights and sirens in an attempt to stop the vehicle, but the Acura refused to stop. A pursuit was initiated with the Acura reaching speeds of up to 120 mph.
The pursuit continued into Wythe County where the Acura exited the interstate and entered the Town of Wytheville. The Acura then headed south on Route 21 towards Grayson County.
The suspect vehicle continued to elude law enforcement and came to a stop at the end of Winterplace Lane in Grayson County. The four occupants then fled on foot. A search perimeter was immediately established with the assistance of the Grayson County Sheriff's Office, Town of Independence Police Department, Smyth County Sheriff's Office, Galax Police Department, the Alleghany County, N.C., Sheriff's Office and the U.S. Marshal's Service.
A search of the Acura yielded the recovery of a firearm that had been reported stolen in Winchester, Va. The Acura had been reported stolen in Lynchburg, Va.
Over the course of several hours, all four individuals were located and taken into custody:
·  Malikai Robert-Elija Crawford, 21, of Alexandria, was charged with possession of stolen property (Vehicle), possession of a stolen firearm, possession of firearm by convicted felon, possession of concealed weapon, reckless driving and one felony count of eluding police.
·  Reyanna Malikia Foreman, 19, of Alexandria. She was charged with possession of a stolen firearm.
·  Two juvenile males, both from Alexandria, were charged with numerous offenses, including possession of stolen property (vehicle) and possession of a concealed weapon.
Crawford and Foreman are being held at the New River Valley Regional Jail. 
Investigation into the incident remains ongoing at this time.