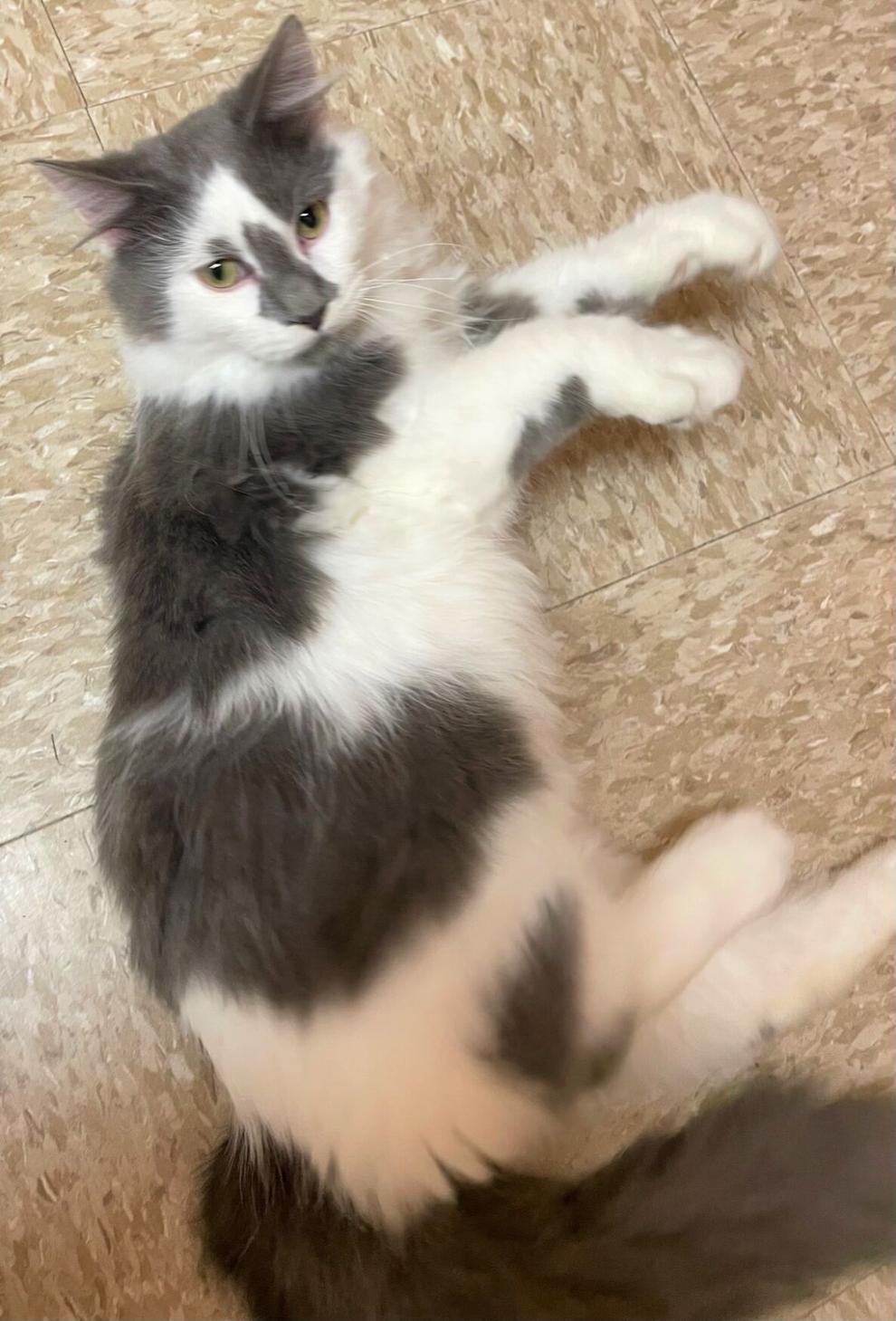 COBALT
Breed: DLH
Age: 5 months
Gender: Male Neutered
Playful, cheery and full of energy, this puff ball Cobalt is a friend to all. When he's not busy chasing lasers or feather toys Cobalt loves to get pets and give purrs. This handsome fellow is ready for a home to call his own.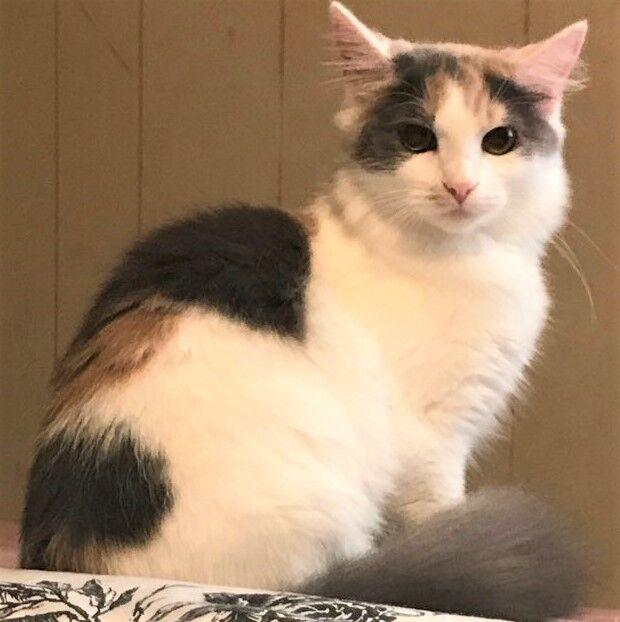 CERISE
Breed: DSH
Age: 5 months
Gender: Female Spayed
Cerise is a beautiful dilute calico girl with a gorgeous fluffy tail. This sweet gal enjoys warm laps and will keep you entertained with her playful antics. Puffy balls and play mice are a few of her favorite things.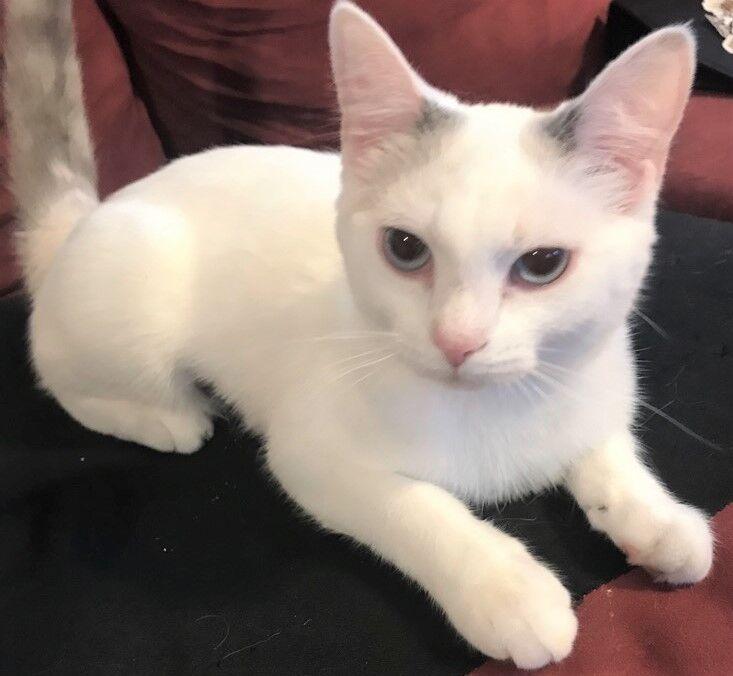 MAIZY
Breed: DSH
Age: 5 months
Gender: Female Spayed
Maizy is the life of the party and loves to socialize with other young cats. When it comes to playtime she's the leader of the pack. This beauty likes to show off her hunting skills by bringing you her "dead" play mice as a reward.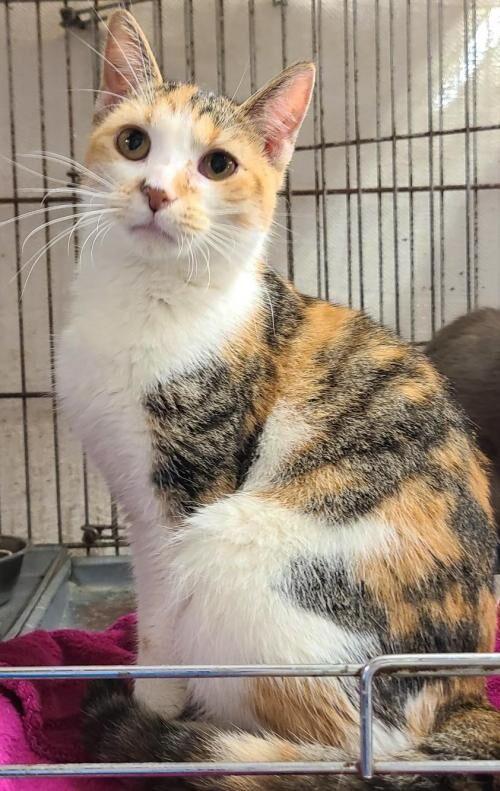 JASMINE
Breed: DSH
Age: 1 year
Gender: Female Spayed
Jasmine is a gentle girl with a big heart. Rescued from the shelter as a stray, she enjoys naps in a sunny window and human companionship. Ready to settle into a new home of her own, Jasmine has lots of love to give.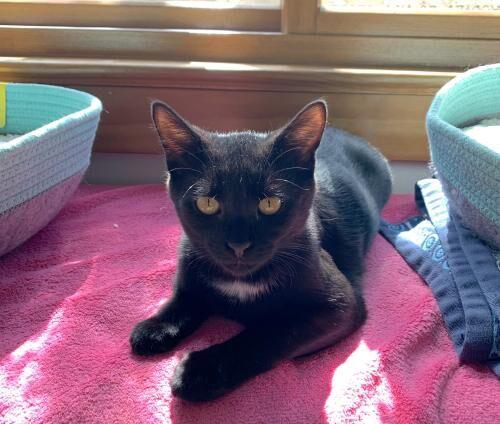 JETT
Breed: DSH
Age 5 months
Gender: Male Neutered
Jett is a perfect gentleman and as easy going as they come.  He is very playful. He and his mom will play for hours on end.  He also loves to cuddle though and will start purring immediately when he sees you.  He loves laying in the sun and playing in water.  He is fine with being held for short periods and gentle pushes away when he is ready to get down. He warmed up very quickly with the other older male cat in the house with no attempt at dominance issues at all.  He may be ok with a cat-friendly dog. Jett does need to go to a home with another cat or kitten.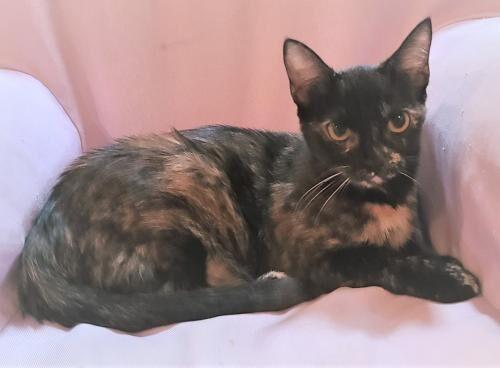 FLORA
Breed: DSH
Age 1 year
Gender: Female Spayed
Flora an adorable momma kitty who recently finished weaning her kittens and is now ready to move on to her own forever home. She enjoys her foster home and always sleeps next to her humans. She is very friendly and is a loveable lap cat. Come meet Flora today.