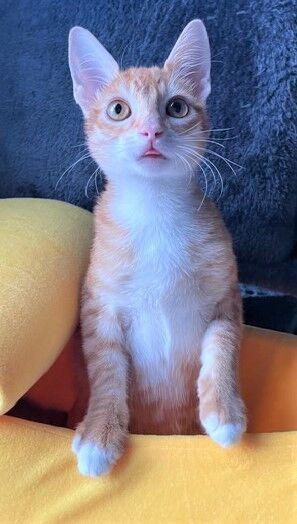 DORITO
Breed: DSH
Age: 3 months
Gender: Male Neutered
Dorito is a perfect orange tabby. Dorito has some more growing to do into those darling big ears! This boy is all around easy going, loving and playful. He gets along with everyone and would love a home with another cat to play with. This boy would be a perfect addition to any family.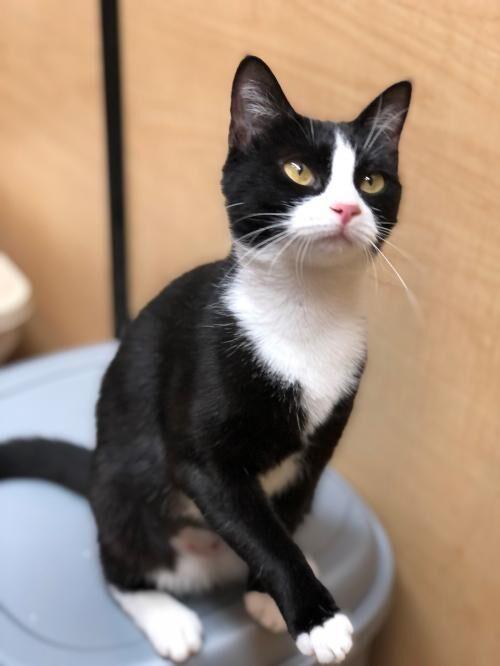 AVA
Breed: DSH
Age: 1 year
Gender: Female Spayed
Ava is a striking lady with beautiful tuxedo markings. She's laid back, loving and happy to go with the flow of whatever she's exposed too. This sweet girl came to us from a rural shelter where she was left after her family moved away.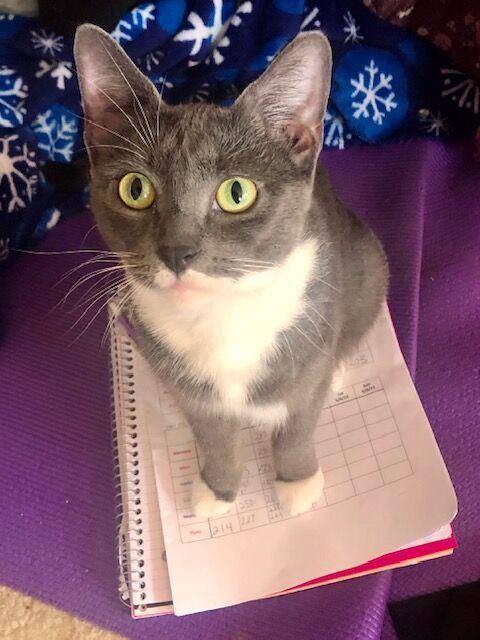 VENUS
Breed: DSH
Age: 2 years
Gender: Female Spayed
Venus is a two year old grey and white cat. She just finished raising her last litter of kittens, and is ready for her forever home. Venus is full of personality and likes to talk to you. She will have a full conversation with you and is sure to make you laugh. Sometimes it feels like she knows exactly what you're saying, and other times she just stares at you with her big green eyes.  This super affectionate sweetie demands her pets, head and back scritches, and loves her belly rubs. Despite not being a kitten anymore, she is still very high energy and definitely loves her play time.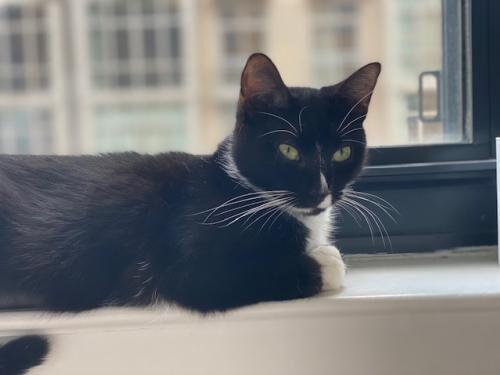 PENELOPE
Breed: DSH
Age: 1 year
Gender: Female Spayed
Penelope is very sweet and tons of fun - she is extremely playful and will use anything in her path as a toy. She is gentle and very patient, but also enjoys lots of attention and cuddles. Although she is not quite a lap cat, she loves being pet and will sit or sleep next to you anywhere in the house. She is a big explorer and will keep you entertained as she climbs through couch cushions and finds new areas in your house. We think Penelope would love to be part of a home with some nice kids who will play with her.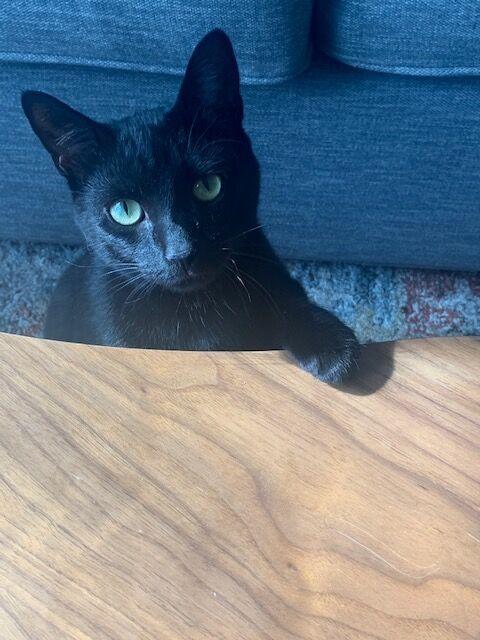 LUCKY
Breed: DSH
Age 1 year
Gender: Male Neutered
Meet Lucky, a handsome, healthy, curious, and playful 1 year old furry pal! He likes to 'hang out' with his foster mom and watch TV, take over the yoga mat as she stretches, and try to catch the reflection of her stationary bicycle pedals in the window when she cycles. 
Lucky is enjoying his foster home and likes cuddling with his foster and sleeping by her legs at night. Lucky is energetic and curious. Lucky also has the cutest high pitch meow that only comes when he's excited for meal time. He also likes moving water so sometimes gently rocks the water bowl to see if there is still water in the bowl.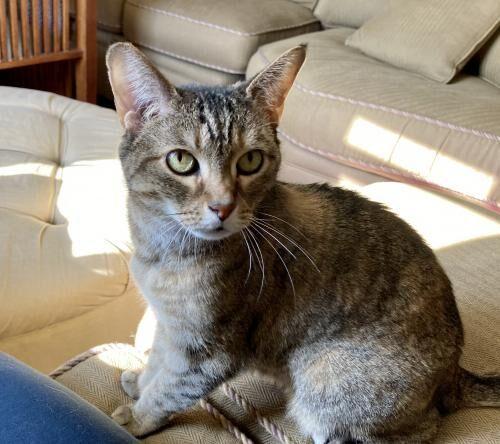 HARRIET
Breed: DSH
Age: 11 years
Gender: Female Spayed
Harriet is a beautiful golden-brown tabby who is happy to entertain herself and then come over and request some head pets from you and  hang out nearby while you work. She is initially a bit reserved but warmed up to her foster mom and loves chatting with you. She is enthusiastic about cat nip, enjoys mealtime, and gazing out the window. Harriet is quite sweet and will make a loving companion for someone willing to shower her with attention.