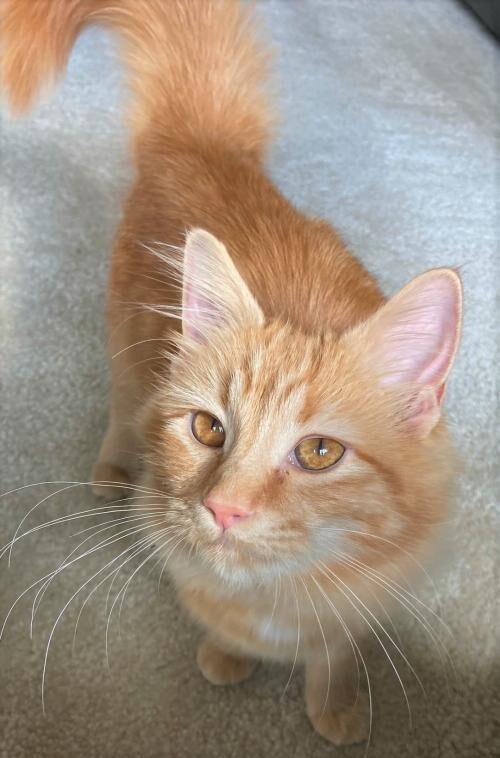 ORANGINA
Breed: DMH
Age: 4 months
Gender: Female Spayed
Orangina is a very cute, playful kitten.  She purrs very loudly and loves attention. She is inquisitive and likes to explore new surroundings. She also loves being petted and cuddling up with her people. This golden-eyed beauty is super friendly with adults, kids and other cats. She is not afraid of anything, and will immediately make herself at home in new situation's.  She loves to play with the laser pointer.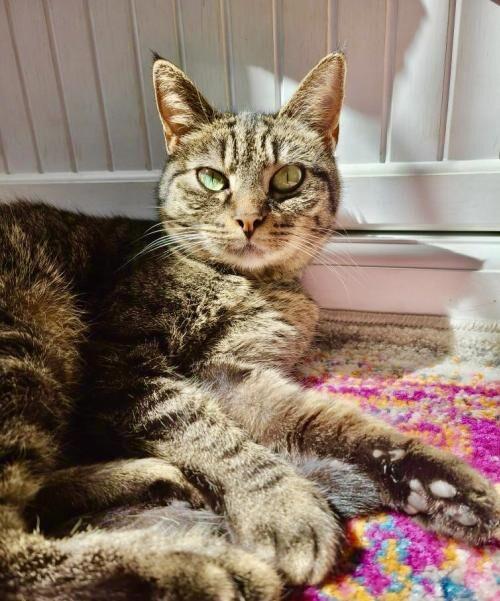 STRIPEY
Breed: DSH
Age: 5 years
Gender: Female Spayed
Stripey was rescued from a rural shelter. She's very sweet and loves being pet. She's been enjoying playtime and lap time in her foster home. As you can see by those stunning emerald eyes, she's a beautiful blend of brown tabby and poise. Looking for  a companion while you work - Stripey has been a fantastic kitty to have around during this pandemic.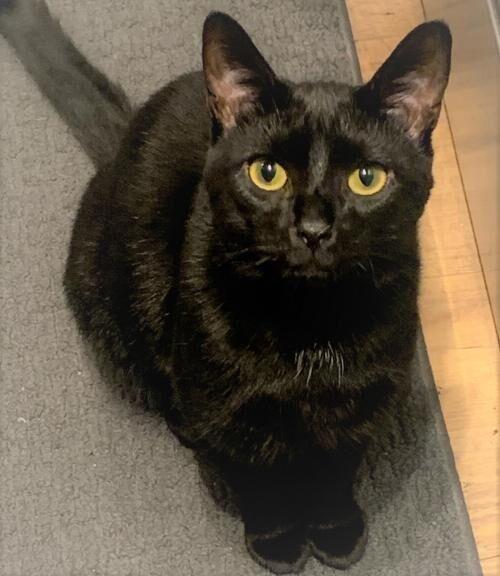 LUCKY
Breed: DSH
Age: 1 year
Gender: Male Neutered
Meet Lucky, a handsome, healthy, curious, and playful 1 year old furry pal! He likes to 'hang out' with his foster mom and watch TV, take over the yoga mat as she stretches, and try to catch the reflection of her stationary bicycle pedals in the window when she cycles. 
Lucky is enjoying his foster home and likes cuddling with his foster and sleeping by her legs at night. Lucky is energetic and curious. Lucky also has the cutest high pitch meow that only comes when he's excited for meal time. He also likes moving water so sometimes gently rocks the water bowl to see if there is still water in the bowl.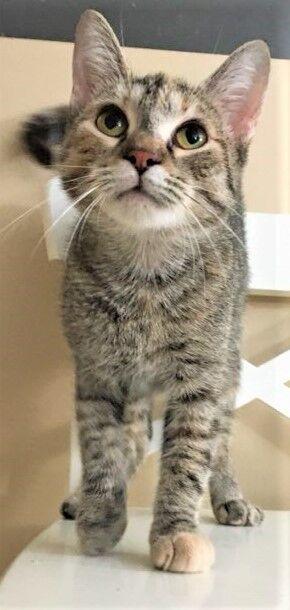 TABITHA
Breed: DSH
Age: 1 year
Gender: Female Spayed
Tabitha is a wonderful "Tabico" mix of a petite lady. She's brown tabby with a touch of calico on her forehead with her distinct orange stripe and front beige paw. This makes her all the more lovable of a mix. Tabitha came to us after having her kittens and as a young momma, she's spayed and ready to find her own home. You can see this darling girl knows how to pose and ham it up for her photos. She's full of personality and love to give kisses.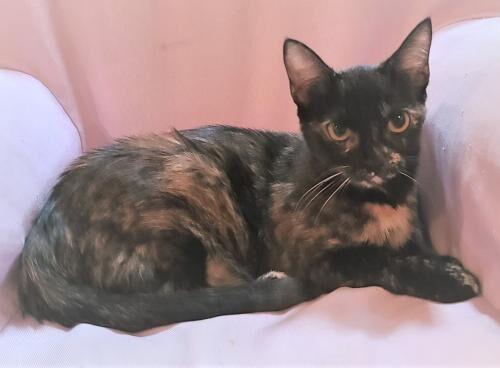 FLORA
Breed: DSH
Age 1 year
Gender: Female Spayed
Flora an adorable momma kitty who recently finished weaning her kittens and is now ready to move on to her own forever home. She enjoys her foster home and always sleeps next to her humans. She is very friendly and is a loveable lap cat. Come meet Flora today.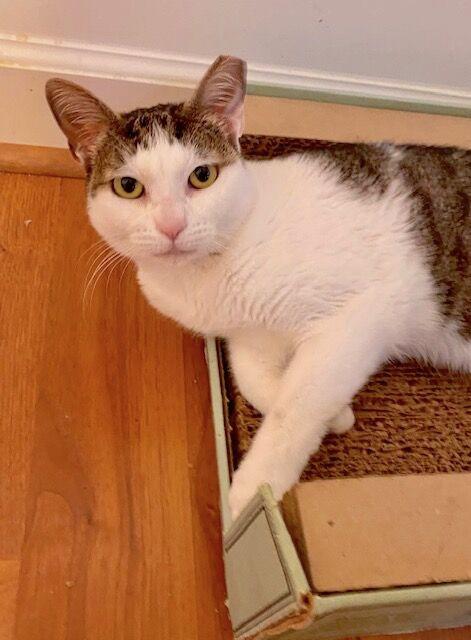 MILA
Breed: DSH
Age: 3 year
Gender: Female Spayed
If you are looking for a gentle lap kitty, Mila is the one for you! She loves to lounge in a cat tree or cat cubby and then cuddle with you when you are nearby, but when you get out a laser pointer she's the first to hunt it down. She's the perfect mix of playful and peaceful.