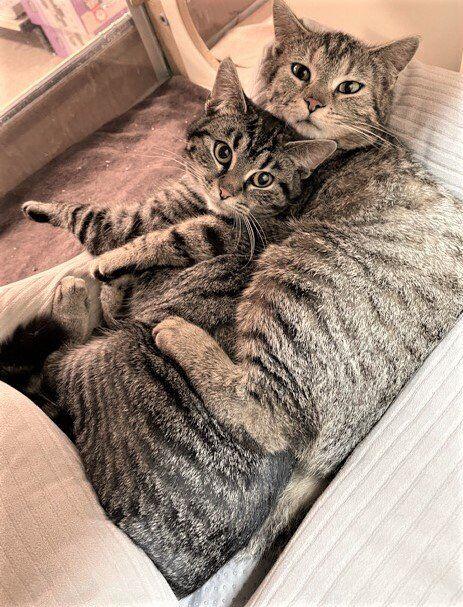 MONICA & TUESDAY
Breed: DSH
Age: 1 year
Gender: Females Spayed
Monica and Tuesday were left behind in a home when the people moved away.  These stunning brown tabby darlings are especially bonded as you can see by their nap time photo.  Monica loves bird watching and Tuesday's favorite thing is playtime with a laser. When it's time to relax they both settle in for chin scritches and a warm lap.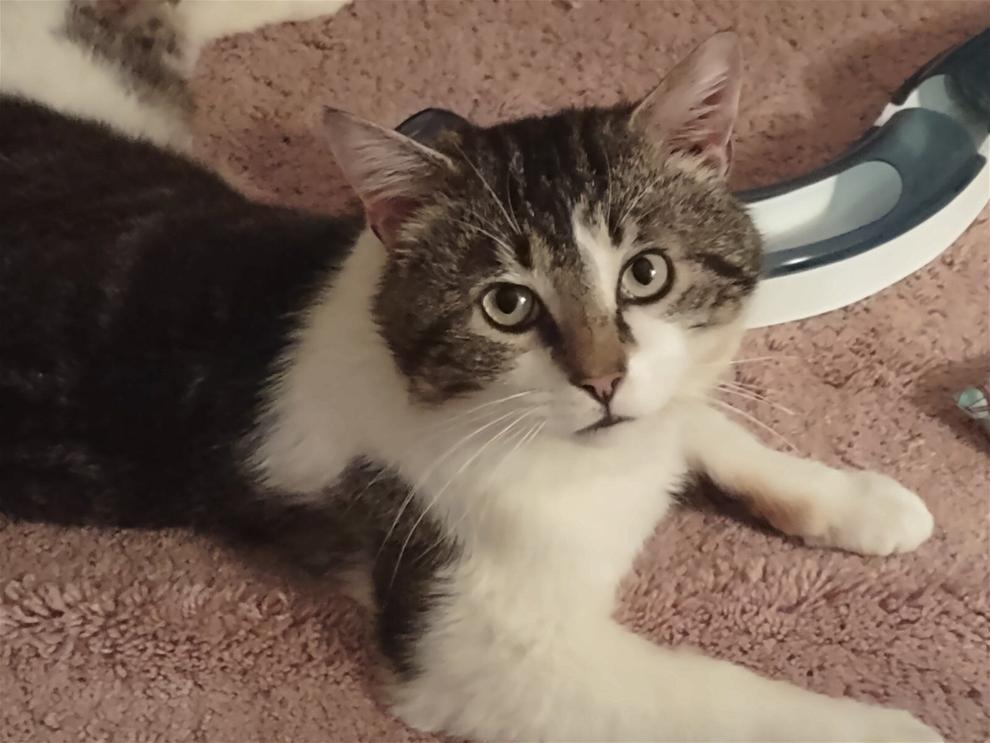 MANNY
Breed: DSH
Age: 5 years
Gender: Male Neutered
Manny is a big guy with a big Purr-sonality! He LOVES cat nip toys and belly rubs.  He likes to lay near you so you can easily pet him and he can gaze at you.  Manny adapts quickly to new surroundings and is ready to fit right into a loving home.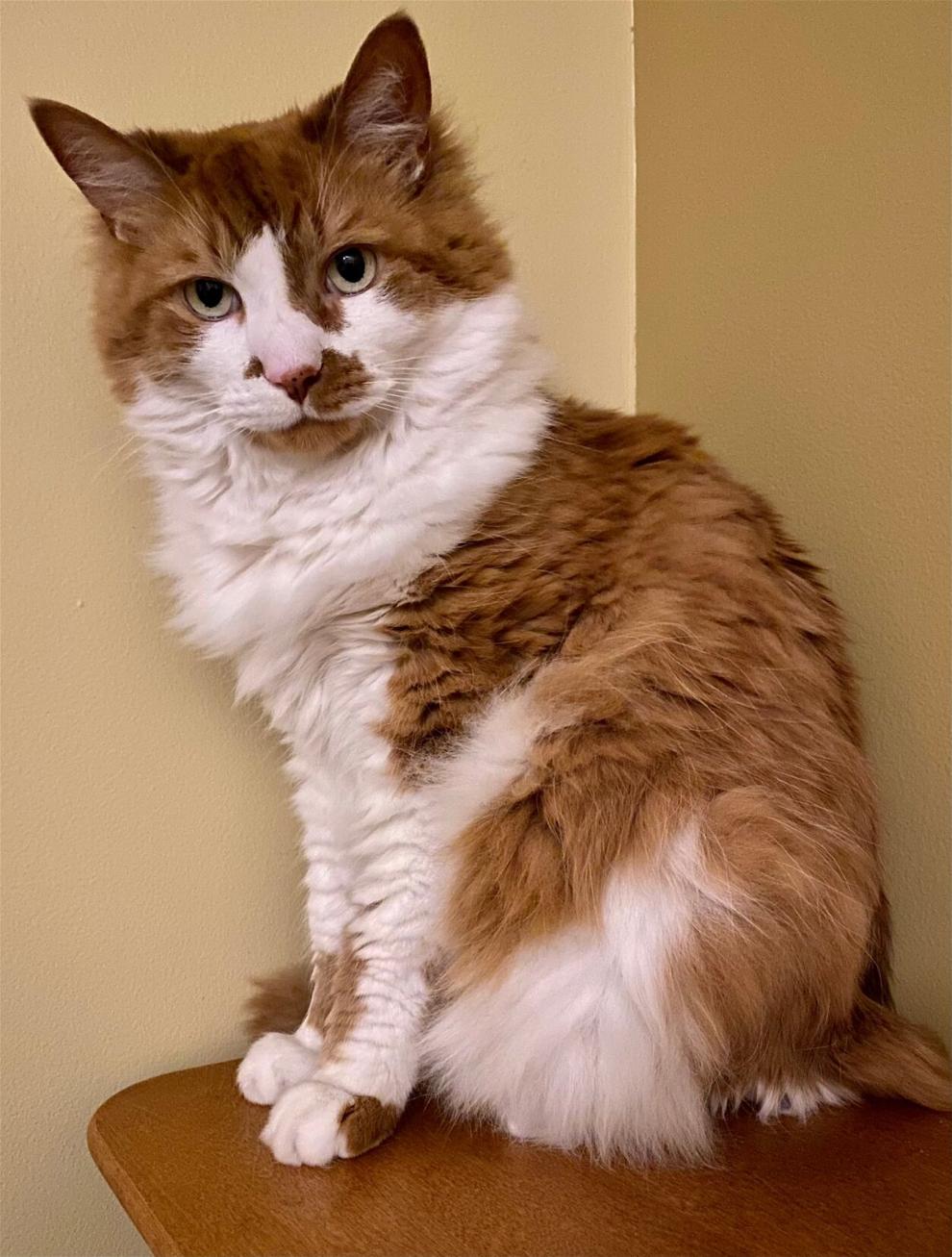 MO
Breed: DMH
Age: 8 years
Gender: Male Neutered
Mo just loves to be brushed and hang out on a high perch and keep an eye on his humans or things of interest to him outside. He was abandoned at a shelter after being in a home for 8 years and took a week to adjust to his new foster home, but is doing great there. He will jump up on the bed and lay up next to you put his paw on you. He's a quiet, laid-back kitty. He will chase a wand toy, but isn't overly crazy and after playtime is ready to chill.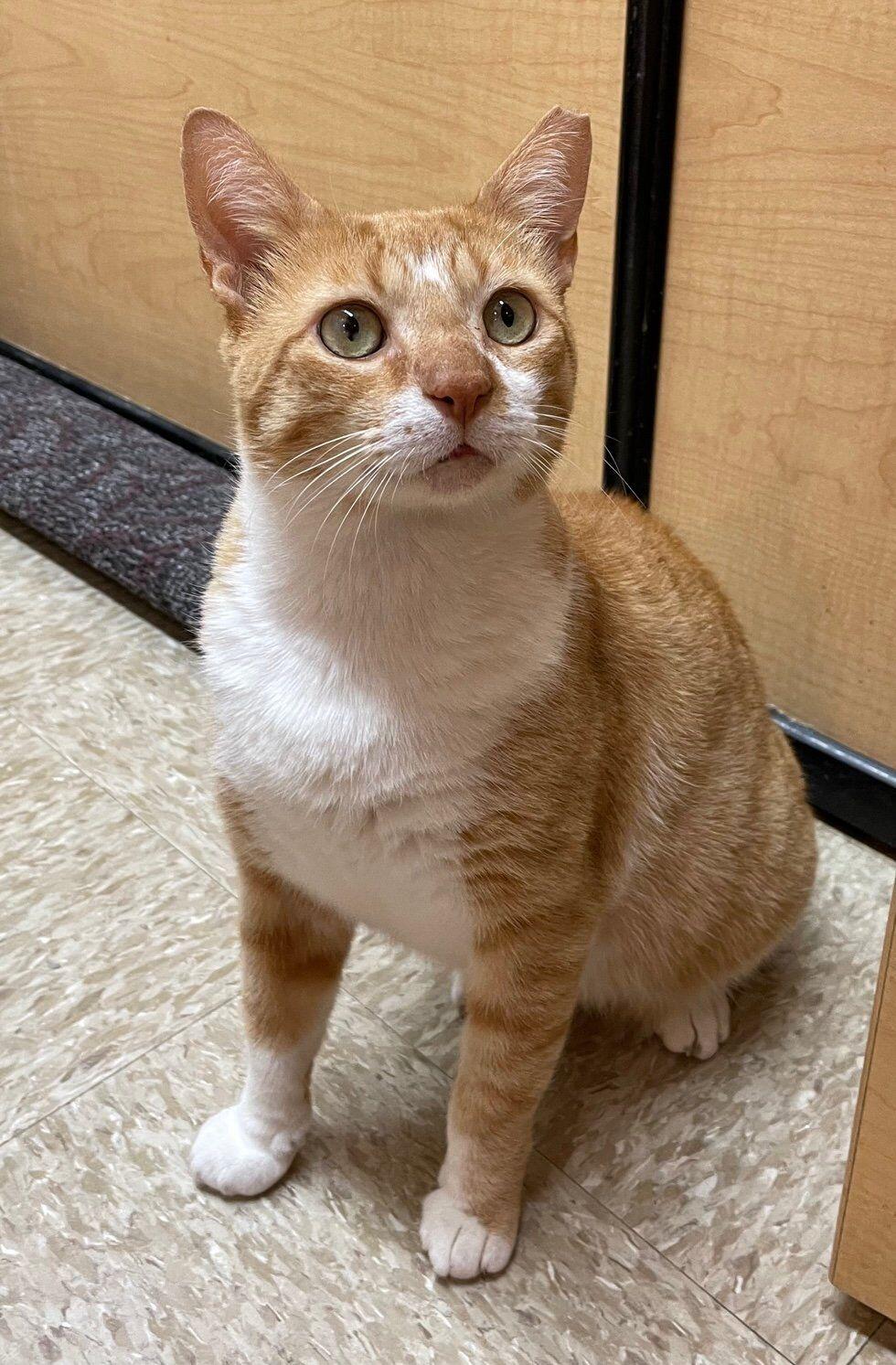 MICHI
Breed: DSH
Age:  2 years
Gender: Male Neutered
Michi is orange and white perfection. He came to us with several other kitties saved from the streets of Puerto Rico. Michi is laid back, easy going and a true love.  This boy is ready for his Forever Home that will shower him with all the pampering he deserves!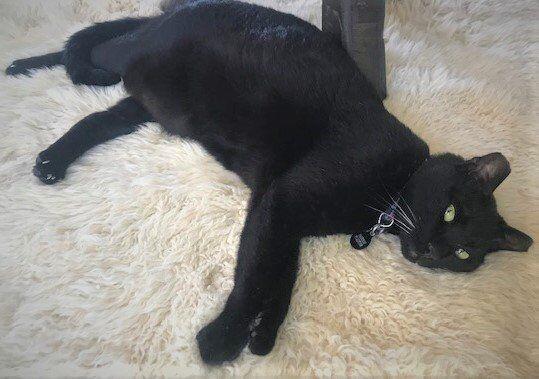 PATRIOT
Breed: DSH
Age: 12 years
Gender: Male Neutered
Patriot is from Bahrain. As a kitten, he lived on the streets until a US Naval officer rescued him. He is a smart boy, very social and loves to be part of the action. Patriot prefers to be the king of his castle and the only cat in the home. His favorite thing is chasing ping pong balls and will even join you while doing yoga.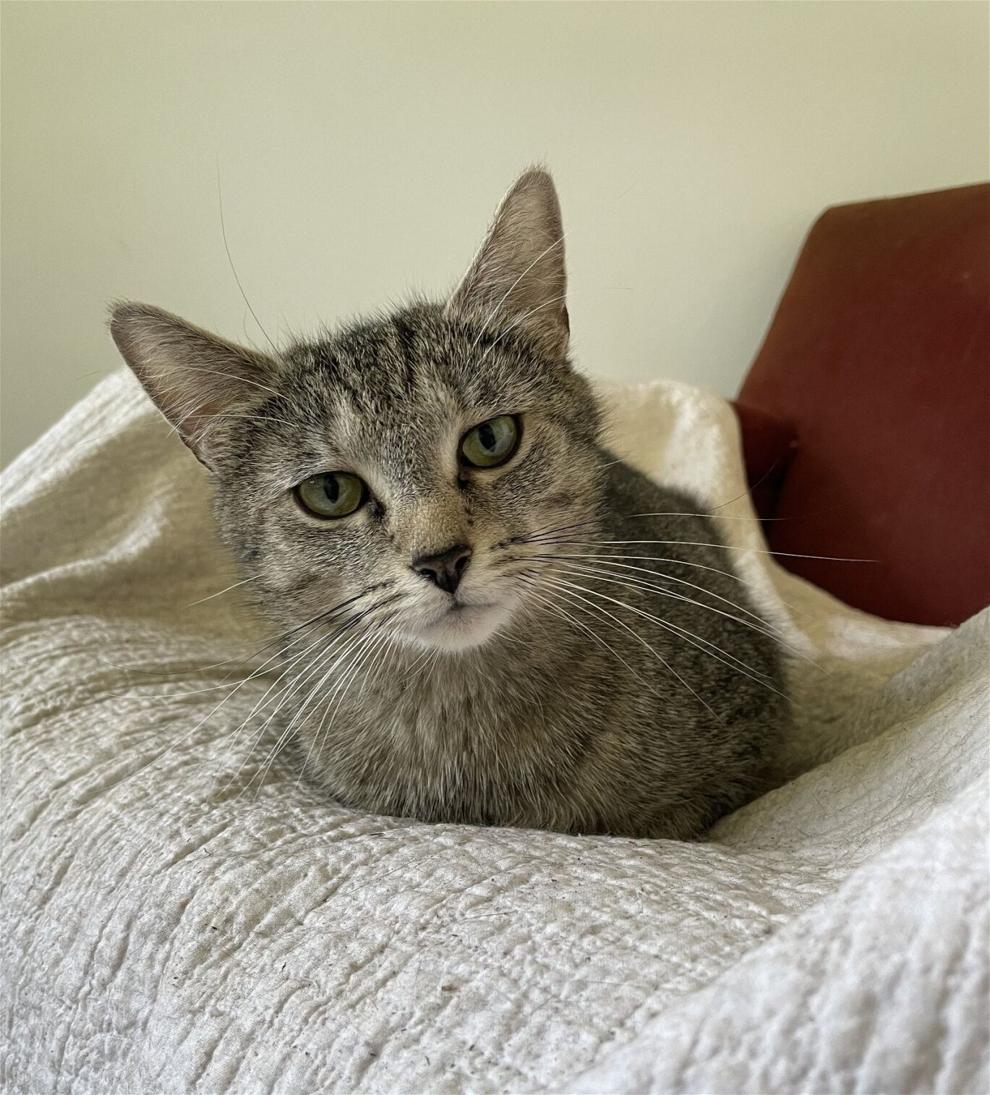 TISSY (FIV +)
Breed: TABBY
Age: 3 years
Gender: Female Spayed
Tissy is an outgoing and loving cat who just raised her last litter of kittens. She is the first to greet anyone who walks through the door, and wants to know all about your adventures.  She loves pets and belly scratches and is very gentle.  Tissy is happiest when her people are within sight of her, and loves to curl up next to you on the couch.