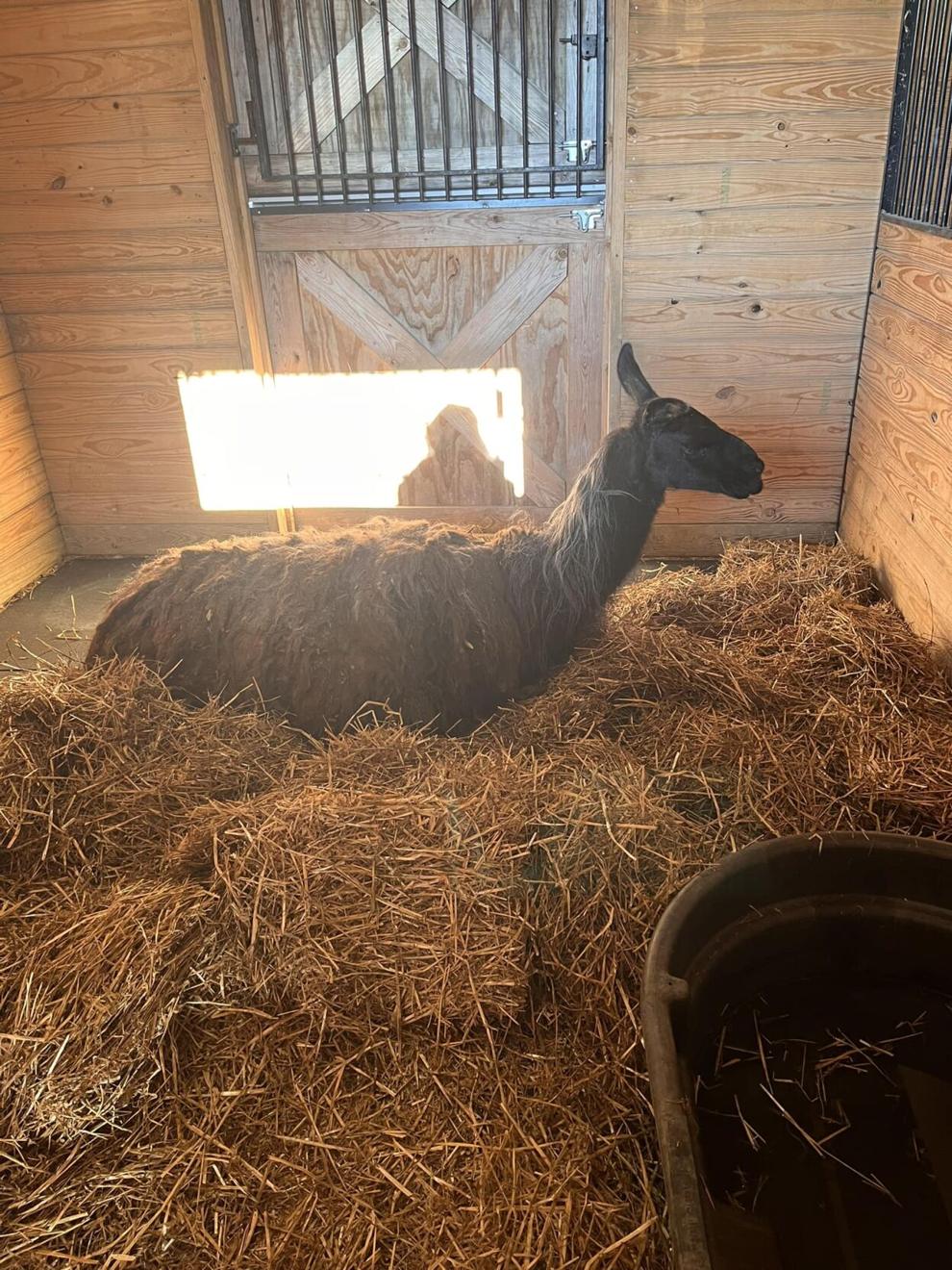 Some days are harder than others, but "Just knowing at the end of the day that you are able to … help someone who is in need of assistance is very rewarding," said Animal Protection Police Officer (APPO) Sarah Paisley with the Fairfax County Police Department (FCPD).
"Being able to get an injured animal to a rehabber or vet and knowing that you have helped protect that animal is a great feeling," she added.
Paisley has been with the Animal Protection Police (APP) for nearly five years. She initially joined because "growing up I always knew I wanted to work with animals and have a career in law enforcement. In this profession, we are able to do just that," she said.
The APP responds to domestic animal and wildlife calls in Fairfax County. "It could be as simple as picking up a stray dog or as complicated as responding to a hoarding situation with a multitude of animals," Paisley explained.
"You never know what to expect when you come in to work," she said. They've answered calls about bats inside a home, snakes stuck on glue traps, and injured or orphaned wildlife. Paisley even assisted with a bald eagle rescue in November.
The eagle was reported and found stuck in at McNaughton Fields Park in some batting cage netting. It appeared uninjured when Paisley responded to the call. She secured it and released it within about 20 minutes.
"No two days are the same," Paisley said. They've investigated dog bites, neglected animals, abandoned dogs, and the like. "Just about anything that involves an animal we will handle," she said.
Every APPO is trained on how to properly and safely secure different types of animals, setting them up with the foundational skills to respond to a variety of animal-related calls. Although, Paisley said the only thing that can really prepare you is "getting out and doing the job."
"We are learning every day and are always helping each other out when it comes to dealing with calls for service and protecting the people and animals in Fairfax County," she added about her team.
The APP also works with other agencies every day. That includes other FCPD divisions–like major crimes or crime scene personnel, the Department of Code Compliance, Adult Protective Services, Child Protective Services, the Commonwealth Attorney's office, or the Sheriff's Office.
Their cooperation even extends to other local jurisdictions, the Virginia Department of Wildlife Resources, U.S. Fish and Wildlife, and Customs and Border Patrol. Just last month, they collaborated with the Fairfax County Animal Shelter (FCAS) for a more unforgettable experience.
On the night of Dec. 18, people spotted a llama running on the Fairfax County Parkway near Popes Head Road. They called it into the APP and Paisley responded around 11 p.m.
"I just happened to be in the right place at the right time and was able to chase the llama into a backyard," she recounted. "After attempting to catch it for what felt like forever, I ended up bear-hugging it until we were able to secure it safely."
The APP transported it to FCAS, and the shelter staff set the llama up in a barn. "The llama was assessed by shelter staff and the shelter veterinarian and found to be in stable condition. The shelter staff provided her with bedding, food, and water. Shelter staff immediately began searching for her family," said FCAS Director Reasa Currier.
The morning of Dec. 20, the shelter staff found the owner, who was eager to be reunited with his llama, according to Currier. They found out that "The llama is named Kolby. She is 20 years old and escaped from her enclosure during the night."
Between acquiring her and sending her back home, "Kolby received a lot of attention from the shelter staff and seemed to enjoy all of it," Currier said. It's a story that those involved won't soon forget.
"From calling someone to give them advice to chasing a llama down the parkway, we are here to protect the health and welfare of animals and people alike in Fairfax County," Paisley said.
Contact Fairfax County Animal Protection Police at FCPDAnimalProtection@FairfaxCounty.gov or 703-691-2131 if you see any stray animals–llamas included.