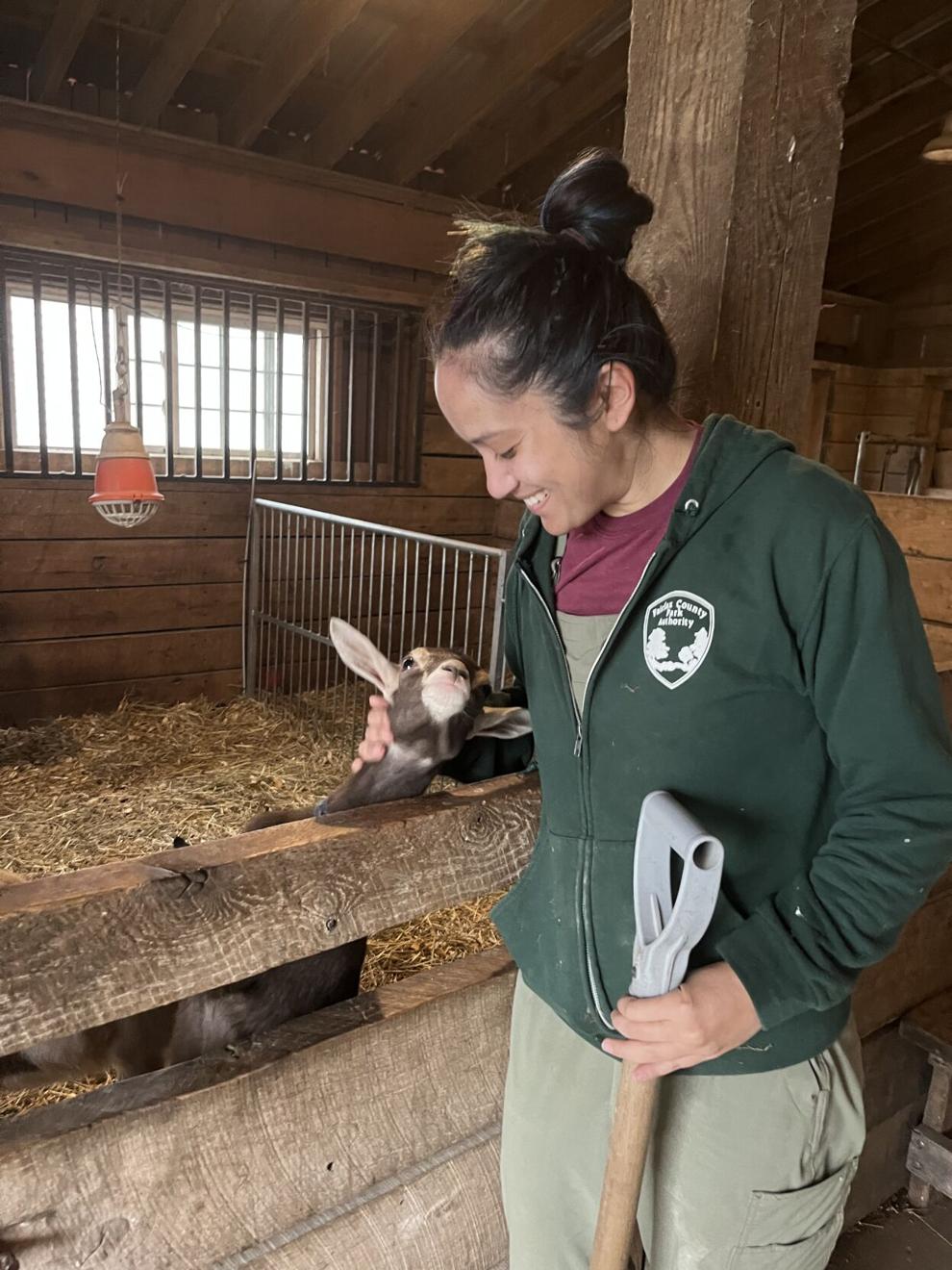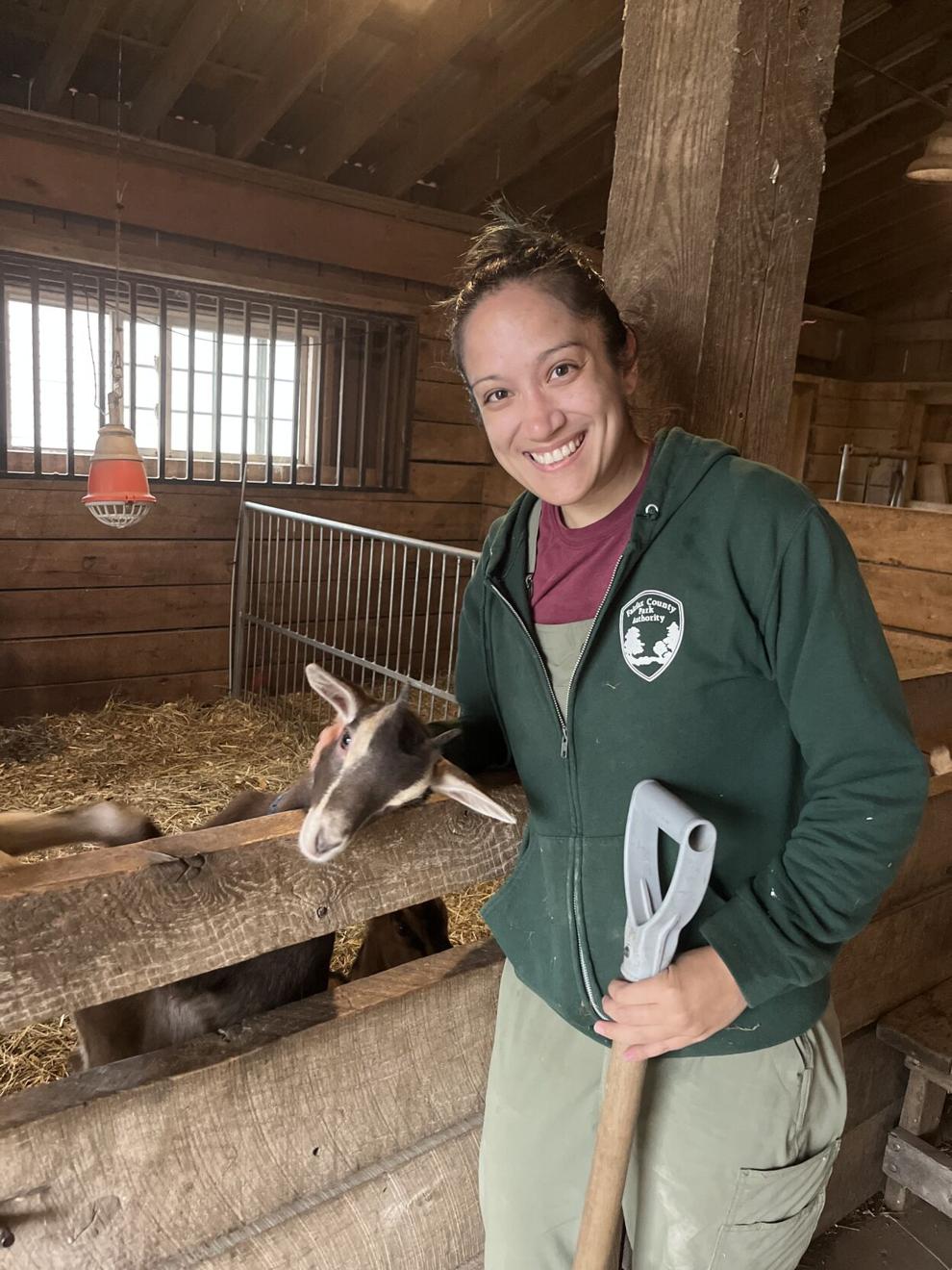 Since its establishment in the 1700s, Frying Pan Farm Park has been home to a number of volunteers and staff. Throughout the years, some have contributed to the development of the farm as animal caretakers. These caretakers provide animals with the support they need to ensure they remain as healthy and happy as possible. For the farm to remain steady, they need routines and rules in place. 
When a caretaker arrives at the farm, they will begin feeding and milking the animals between 7 and 9 a.m., along with cleaning the area to prepare for the public opening. The water and health of the animals are checked throughout the day, including in the morning and lunchtime. Occasionally, visitors may be invited to participate in the process if they wish.
"We milk the cows every day at 4 p.m., which we allow the public to come and see, and possibly milk the cows," said Operations Manager Paul Nicholson.  
The first time Nicholson was involved with Frying Pan Farm Park was in 1995, during his veterinary science course at Chantilly High School. It is still part of their partnership with the academy program, so the students can learn and be exposed to the farm. There has been a change in the population of the farm since then. "Twenty-five plus years ago the farm was not as busy, you know our population has increased to almost a million visitors a year," he said. 
During seasonal changes, the caretakers will need to make adjustments to better support the animals. "The animals can be hard to adjust, you know if it's 90 degrees Tuesday and then on Wednesday it's 40 degrees, we gotta make sure they have a proper stall, we have heat lamps if needed, for warmth and then just always making sure they're clean and happy and healthy," said Nicholson. 
In the conditions of cold weather, the barns will have to be closed up and the animals will also need to be brought inside, so they don't slip on the ice or in the mud. As a result of the increased number of animals in the barn, caretakers are continuously cleaning the barn, as they require extra attention. During the hotter months of the year, the windows will be open on everything, including the doors. In extreme weather conditions, they might have to place them under fans or give them extra water to keep them hydrated. 
Working in poor conditions, such as rain, may be challenging, but being around the animals makes it worthwhile."Even if it is crappy out, like right now it's raining, I don't really mind it. You get covered in the things, like bodily fluids and solids and all kinds of stuff, that doesn't really bother me too much" said Leena Carmenates, a farmhand since October 2022. 
Even in sad or challenging times, negative events have a purpose or lesson to teach. "The biggest con is the risk of losing life, but that is also a pro because it teaches you to value life and to value the lives that we do have here, that we get to take care of, so a lot of cons for me turn into pros," said Carmenates. 
The county's website advertises part-time employment opportunities as well as openings for animal caretakers who are at least 10 years old. At times when they're in need of extra help, they turn to the veterinary students for assistance. 
Veterinary students and volunteers are able to gain more experience as animal caretakers, as there are few large farms around Fairfax County. "We have worked with numerous students who get their hands-on experience they need to either apply to vet school or want to be a large animal vet, you know that's super important in a very urban community that don't have many farm animals," said Nicholson. "We have had vet students who have come in and contacted us directly saying they need the hours for education," he said. 
Caretakers and farmhands can make a significant impact by having the animals ready for public viewing. "We are a public farm so we want to make sure the animals are at its best," said Nicholson. Having the stalls clean is essential for the animals, especially if they become sick. In the case that animals are unwell, caretakers will know to discuss it with a veterinarian and treat them to make sure they're healthy.
Having dedicated staff means they'll be able to respond to any late-night emergencies if they occur. "That is the biggest goal here, and say if we didn't have a dedicated farm staff, and we had evening or late night emergencies, then we wouldn't have anybody to help them out, you know all our staff are dedicated to the animals," said Nicholson. 
As an animal caretaker, it is important to see the animals healthy and happy, but there are also moments that cannot be replaced. Carmenates recalls a distant memory after feeding the sheep and letting them out for the day. 
"I opened the door to let them out for the day, and it was a bunch of sheep with their babies, they all ran outside, and started doing laps and they were all jumping around, the sun was shining and they started munching on grass, and there are moments that like there's no replacing that with anything," she said.