MEOWS! I'm writing this week's article, me, Samson, the cat who runs "from The Dog's Paw." This week, I took the computer keyboard away from Noah and Abby to write about National Black Cat Appreciation Day, August 17. The day was created to celebrate the pawsomeness of black cats everywhere and dispel myths. 
While I am not a black cat, I have pawlenty of friends who are. They often "HISS!" that it took them longer to be adopted than other cats because many humans are superstitious or are afraid of black cats because of myths, fairy tales, movies, and stories that make them look mean. HISS! HISS! Some of their friends even got put to sleep because they weren't adopted. Black cats aren't mean just because they are black. Each has its pawsonality, like any other cat. 
After my humans adopted me, they told me the story of a neighbor who was afraid of having a black cat walk in front of her because she knew it would bring her bad luck, so she avoided them. HISS! HISS! Paws, black cats don't mean bad luck, nor are they witches or harbingers of evil. Black cats are pawnderful darlings just like me. Know what I mean? MEOWS!! 
Paws, what can we do to help black cats shake those inaccurate fallacies?
Meows, humans should start teaching their mini-humans about black cats, beauty, and sweetness, just like other cats. If you are looking to adopt a cat, take the time to consider a black cat.
Paws, do you pawsitively love cats but are unable to adopt? Meows, contact a local rescue or shelter and donate financially to the ongoing care of a black cat! Pawingly, volunteer to foster a black cat, groom, or visit one at the shelter, helping it feel loved. The rescues featured in this article would welcome your assistance. 
Meowingly paws, I will be sharing today and pawssibly next week my black cat friends from local rescues who need "Forever Homes" with humans to love who will love them too. Take a look at their profiles and consider adopting. Meows! 
MEOWS! We need to paws and celebrate the beauty, specialness, pawsomeness, and all the other great things you could pawssibly ever say or think about black cats. If you have a black cat, buy it some special treats, a new toy, and spend time cuddling or playing or doing whatever is your cat's favorite. Purrs. Pawingly, share pictures of your black cat and you and why you love them on social media, sharing #BlackCatAppreciationDay.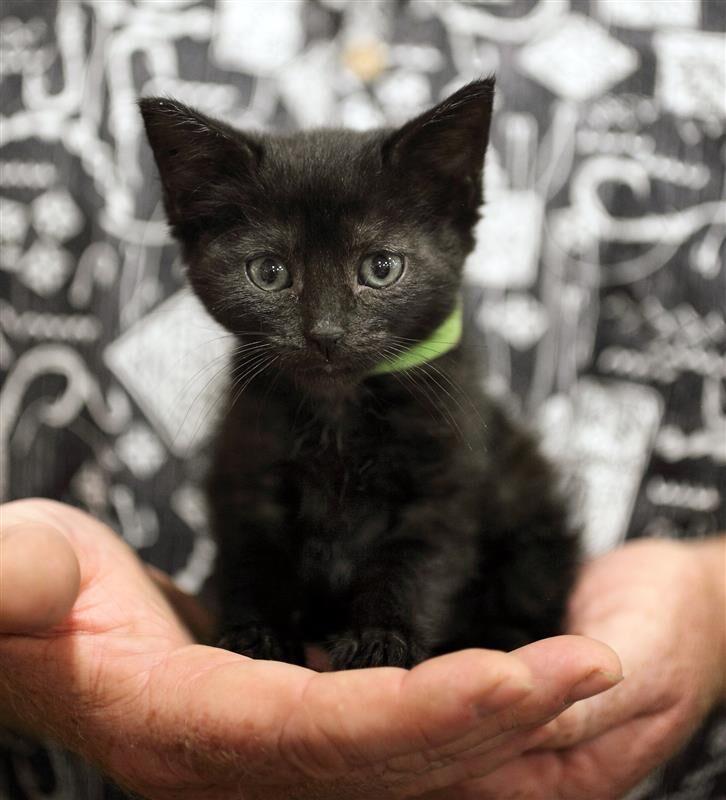 Pawlease meet a few of my black cat friends who need adopting:
Purrs, sweet Cajun is dog-, cat- and mini-human-friendly, out-going, fun, extremely sweet, and snuggly - the bestest of everything you could want in a new companion. She has a great pawsonality and loves running and pawlaying. She has pawlenty of kitten energy but is ready for cuddling right after pawlaytime. She enjoys pawlaying with her foster's kittens, paws, she will need a pawlaymate close to her age in her new home.  
Homeless Animals Rescue Team www.hart90.org, 703-691-HART, hart90office@hart90.org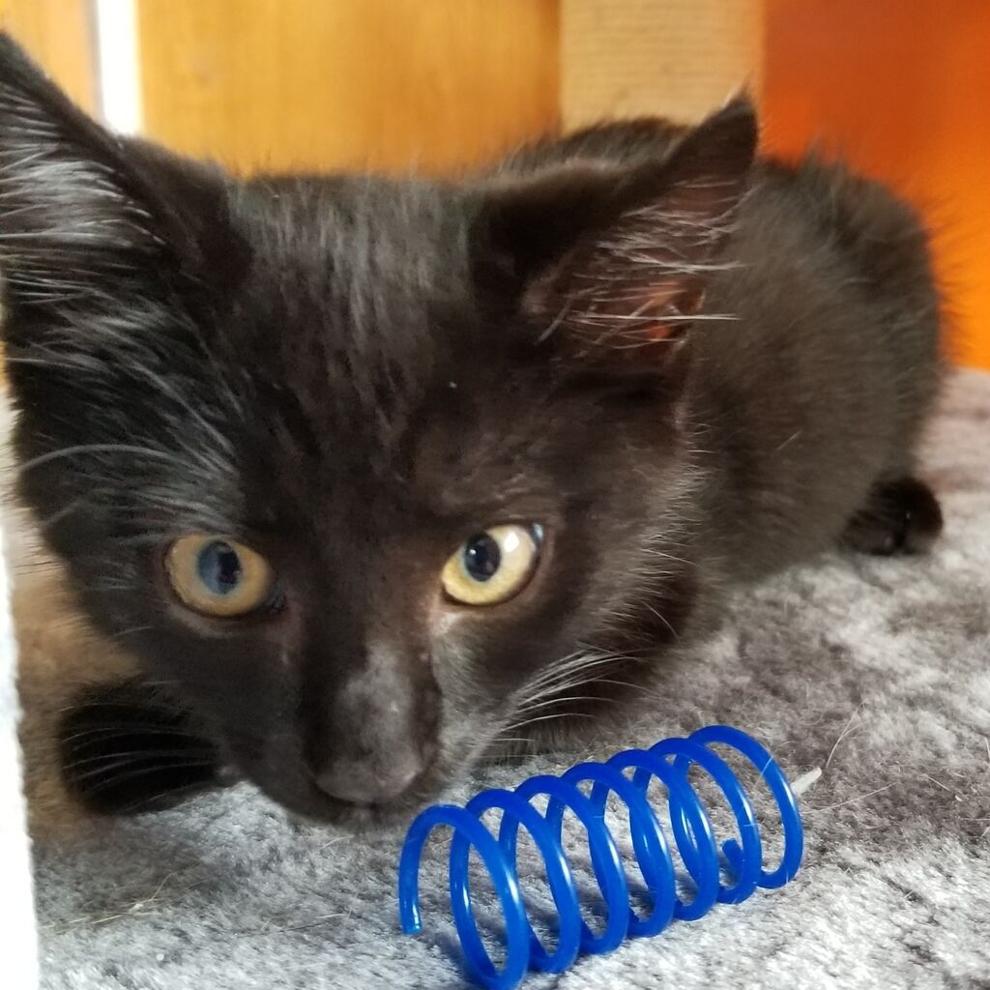 My buddy Lexus is an inquisitive fella with soft black fur and big beautiful eyes. He loves head rubs when he cuddles. He enjoys playing with his siblings as well as adult cats or entertaining himself! Springs are his favorite toy, but he isn't pick. He is litter-trained. 
Operation Paws for Homes, www.ophrescue.org, or email: adopt@ophrescue.org.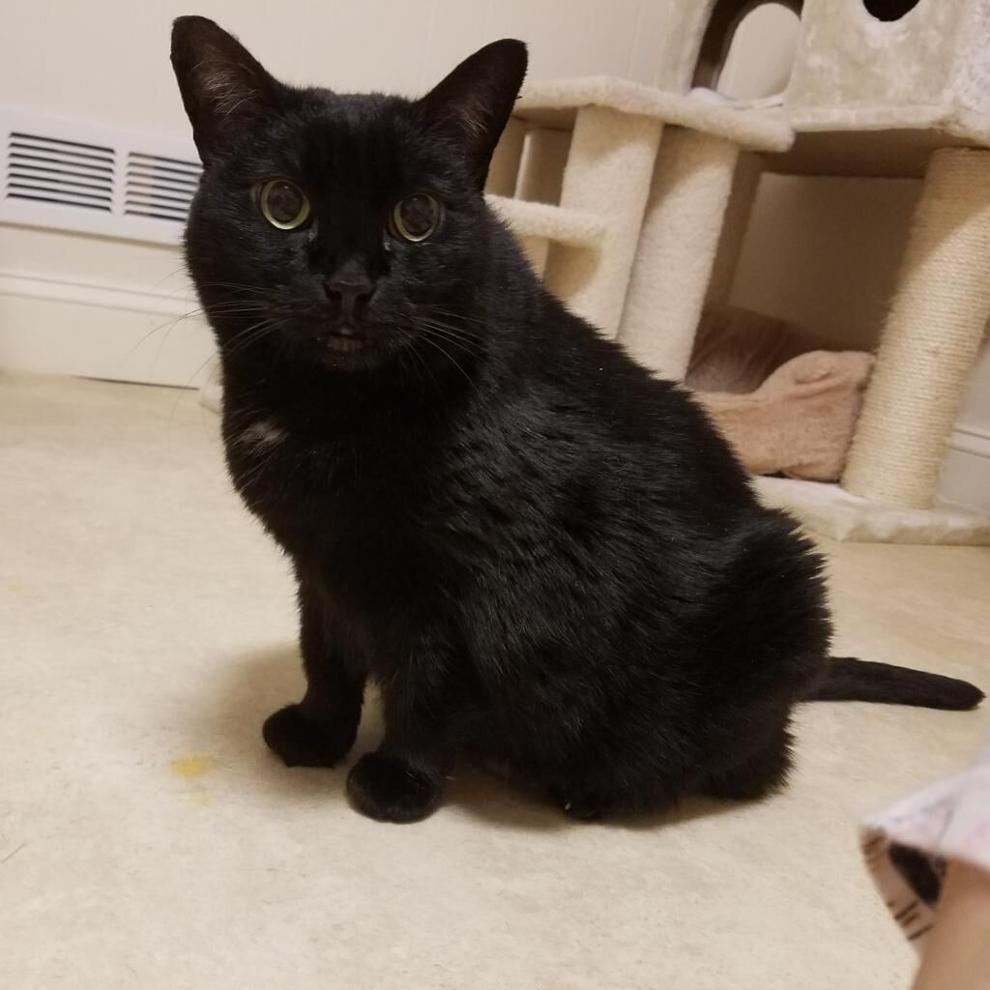 Sweetly shy, Ayla lived in a neglect/hoarding situation, not receiving adequate care or socialization, paws, she is somewhat fearful of humans. Meows, the rescue has been working with her and she's making progress. Pawingly, since she's shy with strangers, she will need a patient adopter. 
PetConnect Rescue, www.petconnectrescue.org, email: info@petconnectrescue.org or 1-877-838-9171.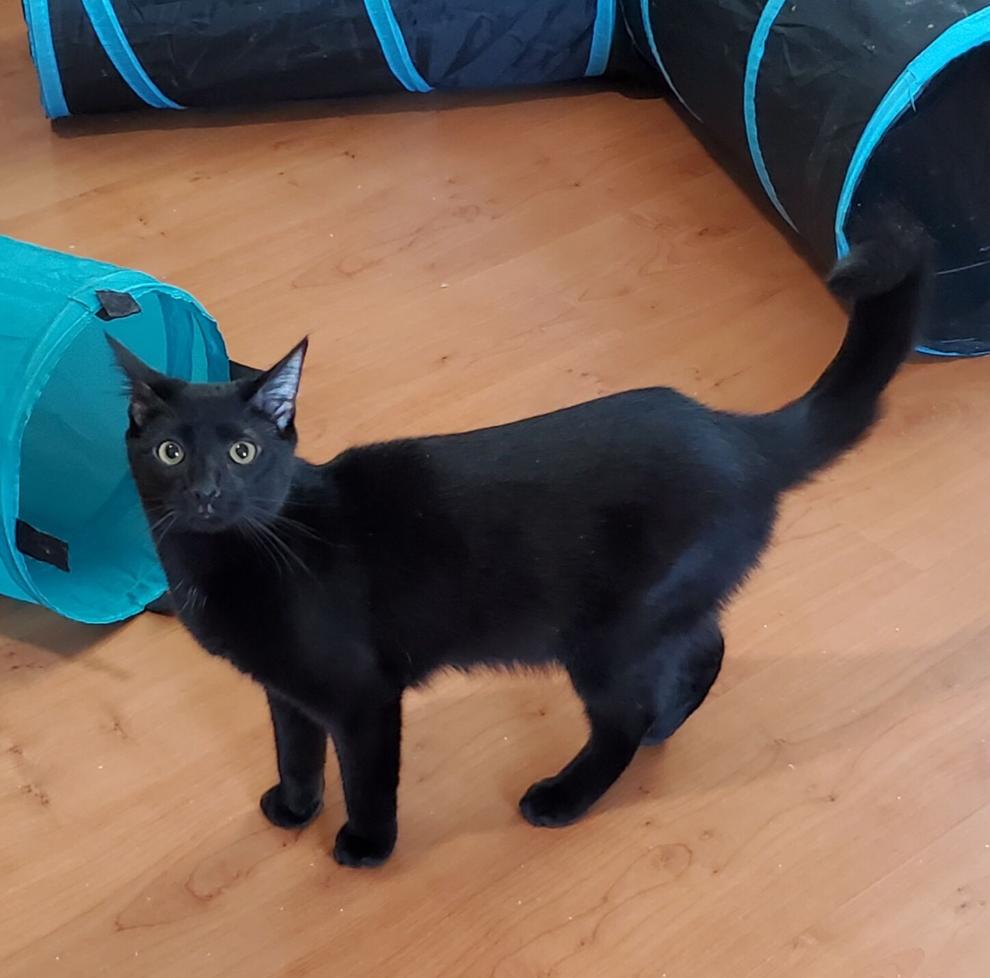 Cordelia is a sweet, mild-mannered girl who loves being with humans. She likes greeting humans as they come into the room.  Paws, when you sit down, she is there to love on you. She doesn't mind sharing attention with other kitties but would be happy to be your one-and-only cat that is.  
Advocates for Abused and Abandoned Pets (A3P), www.a3padvocates.org, (571) 408-0381, a3p.petlovers@gmail.com.
About us! 
WOOF! MEOW! Do you enjoy our articles? Barks and purrs, pawlease follow us at www.fromthedogspaw.com by email to enjoy our adventures. Noah, Samson, and Abby are Pawthors pawing about dog/cat care tips using facts and humor, and entertaining stories about their lives with humans. Our human, Allen Pearson, is a dog, nature, and railroad photographer and writer. Find us all at www.facebook.com/fromthedogspaw.