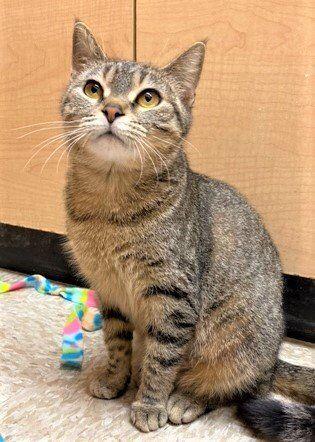 FIONA
Breed: DSH
Age: 2 years
Gender: Female Spayed
Fiona and her siblings were left behind in a home when the people moved away. She and her brothers and sisters are settling in well and enjoy the company of other cats. Fiona's favorite past time is bird watching and hanging out on the couch by your side.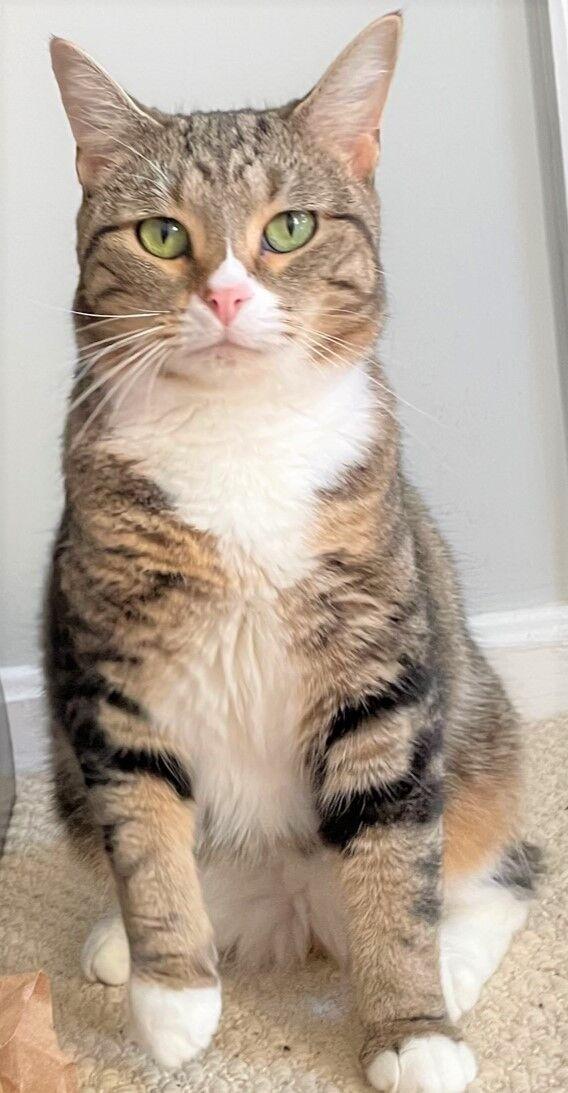 ADDIE
Breed: DSH
Age: 2 years
Gender: Female Spayed
Addie is a stunning marbled tabby with white paws and white face, with the most adorable pink nose! Addie would love a home that will take her and her buddy Fiona!
These two girls want a home together where they can watch the birds and lay in the sun!
A sponsor for FFGW has paid their adoption fee. These girls still need an approved adoption before going home. They are both up to date on all their shots, exams, and have been chipped. :)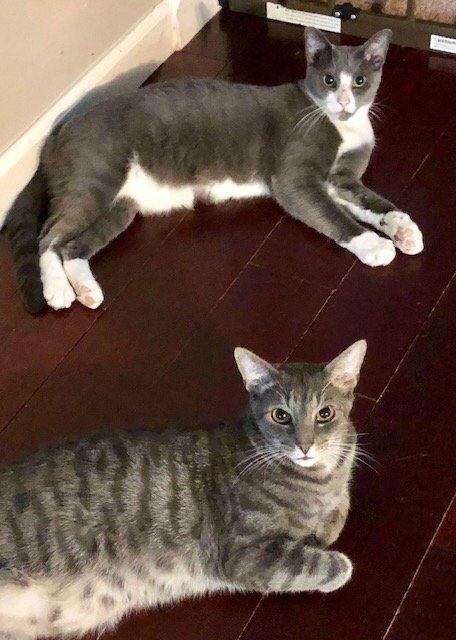 Rex & Roo
Breed: DSH
Age: 5 years
Gender: Male Neutered
Rex and Roo are brothers who are looking for a home together. They love to play and wrestle, and to snuggle in bed with their people. They have lived with cats, cat-friendly dogs and children, and do very well with all. 
Rex, the more outgoing bro, is the leader and Roo follows him everywhere. They are constantly making their foster family laugh with their playful antics and sweet, gentle dispositions. 
Rex and Roo came to FFGW a few years ago and were adopted by a wonderful family where they were very happy. Sadly, their family was transferred overseas and concerns about approvals to move in and out of various countries with cats resulted in the boys being returned to FFGW. 
Since Rex and Roo have been back in a FFGW foster home, they have settled in and shown us their sweet nature. Rex will fairly immediately engage with new people and Roo is the sweetest, softest snuggle-bunny once he gets to know you. We are sad that these darlings lost their family, and are so hoping to find a wonderful new family for them to join. They will not disappoint!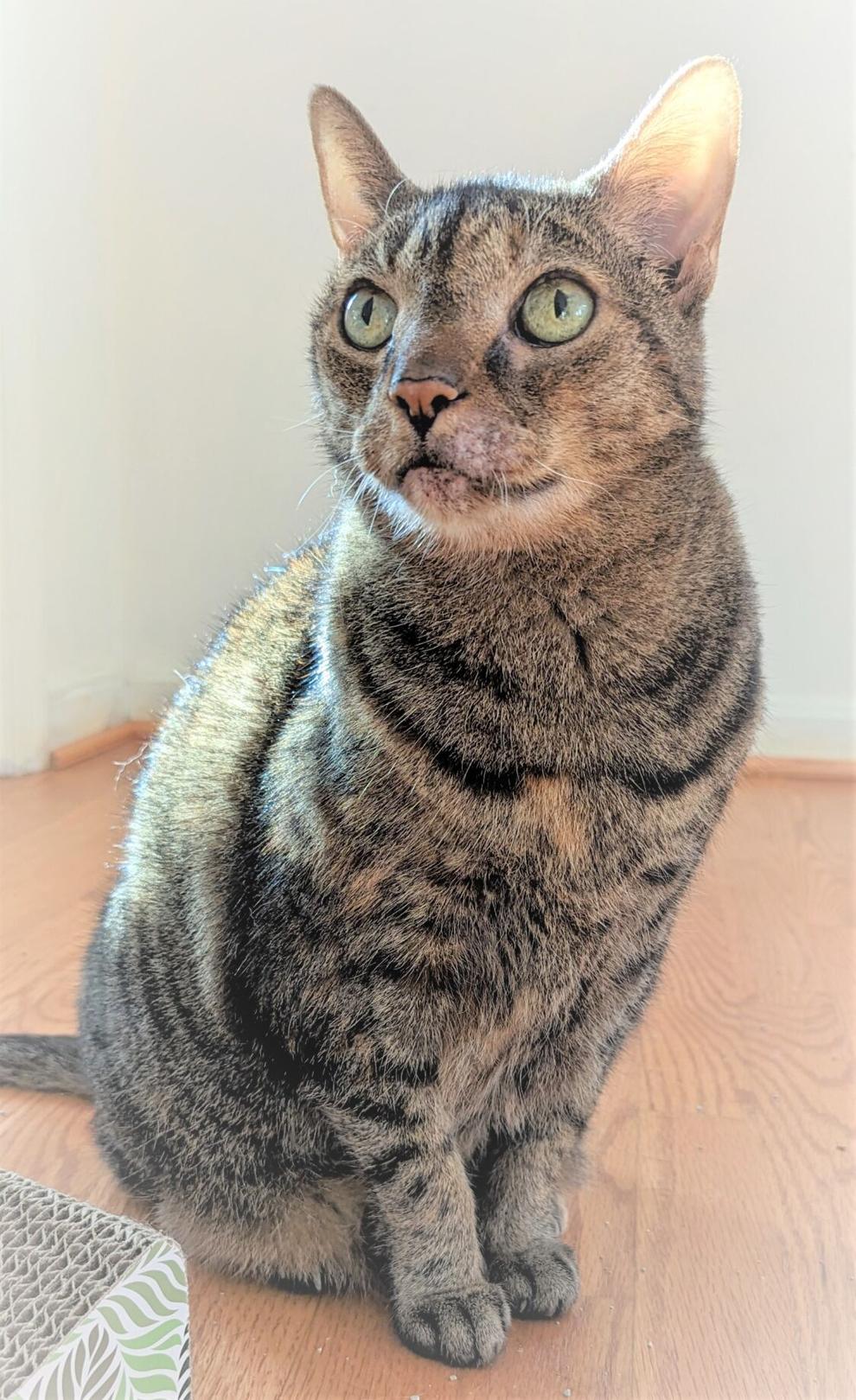 KELSEY
Breed: DSH
Age: 15 years
Gender: Female Spayed
Kelsey is a purring machine who loves to spend time with people, getting pets and being admired. If she feels like you haven't done enough petting, she will gently pat at your hand with a closed paw to let you know that she wants more loving. 
Kelsey came to Feline Foundation after her owner died unexpectedly and she was left in his home alone and rarely fed by a family member for four months. When it came time to sell the home, the realtor called Feline Foundation and asked us to come and get her. 
After she was rescued, Kelsey spent some time with the vet to get cleaned up before she went to her foster home. Since then, she has had nine teeth removed and has received Adequan injections to help with her mobility. She can continue with shots every three to six months as needed -- it is a simple and inexpensive treatment for kitty arthritis. Other than arthritis and missing teeth, Kelsey got a clean bill of health from the vet. Her senior blood work looks great! She does need a litter box with low sides and a step to get on to furniture.
She has not warmed up to any of the cats in her foster home, but we do think she might be fine with other cats that will leave her alone (which her foster's young cats are unwilling to do). 
Kelsey is generally a low-energy girl; she mostly likes to hang out and snooze. Every once in a while she'll get the zoomies or get interested in the laser pointer, which is very adorable. She would be the perfect companion for someone who loves to hang out on the couch. Despite her rough year, she seems to love everyone she meets. Could Kelsey be the right companion for you?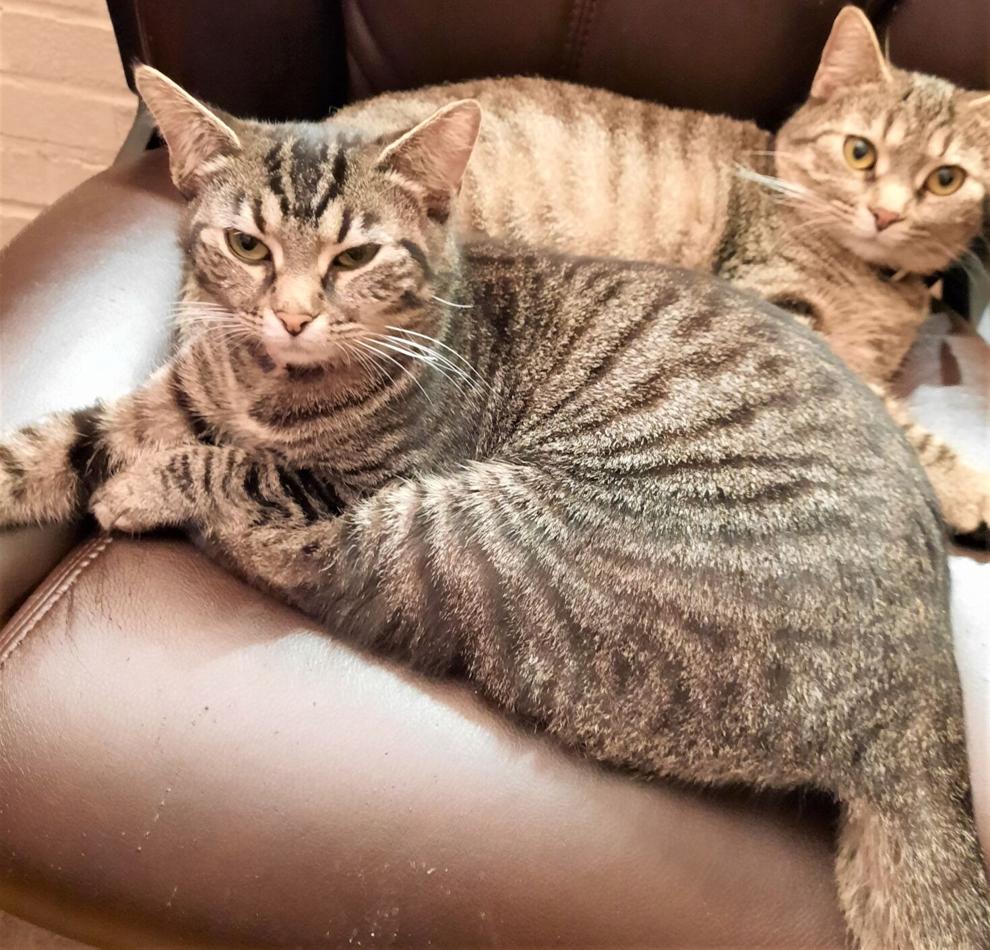 Monica & Tuesday
Breed: DSH
Age: 2 years
Gender: Female Spayed
Tuesday, the lighter golden tabby with the stunning gold eyes to match, and her sister, Monica, the darker brown tabby, are a match made in tabby heaven!
These two girls came to us after being left behind in a home when the owners moved. The shelter in that town took them in and called FFGW asking for help! We took in Monica, Tuesday and many others from that same shelter.
They're a pair of sweet sisters that enjoy other cats, no issues with dogs and enjoy kids too! 
Their foster parents rave about them being such an easy going pair of girls who cause no issues at all.
These girls are fully vetted, spayed, shots updated and microchipped! 
Please submit an application today! You won't be sorry!