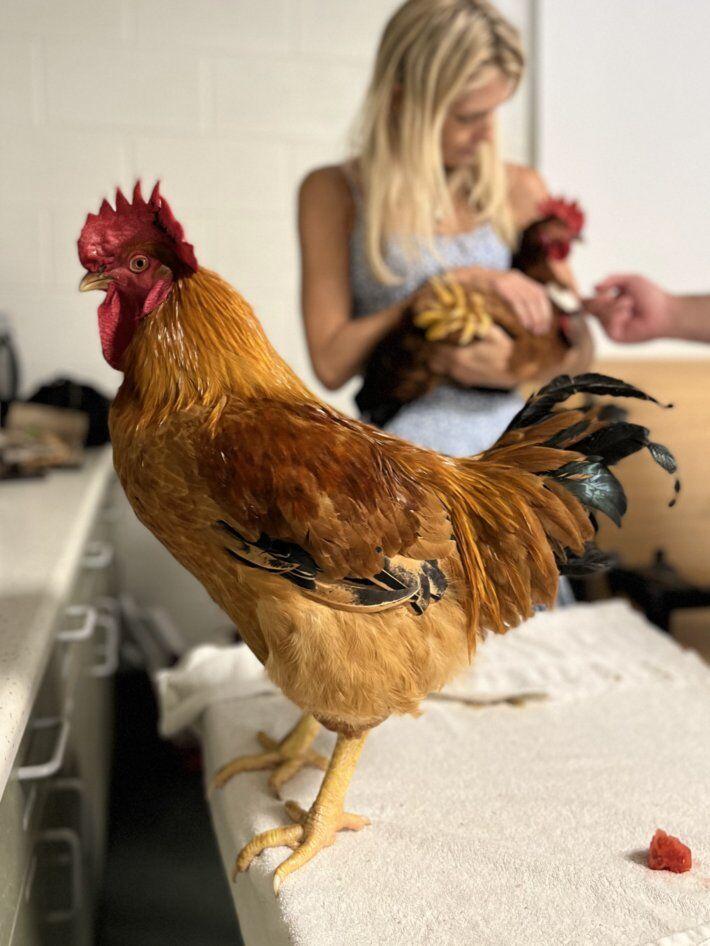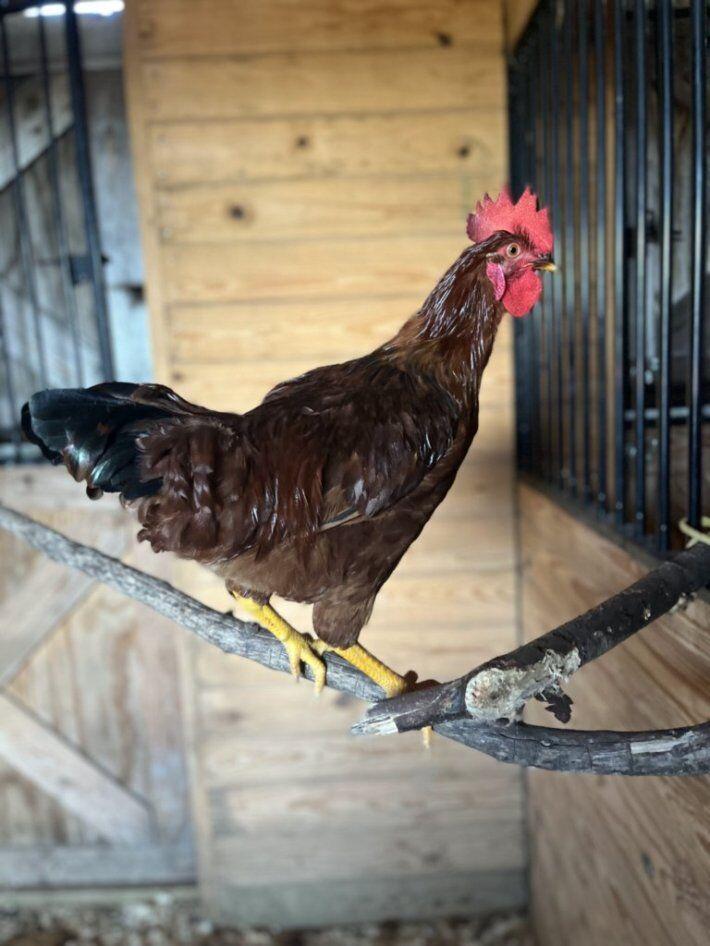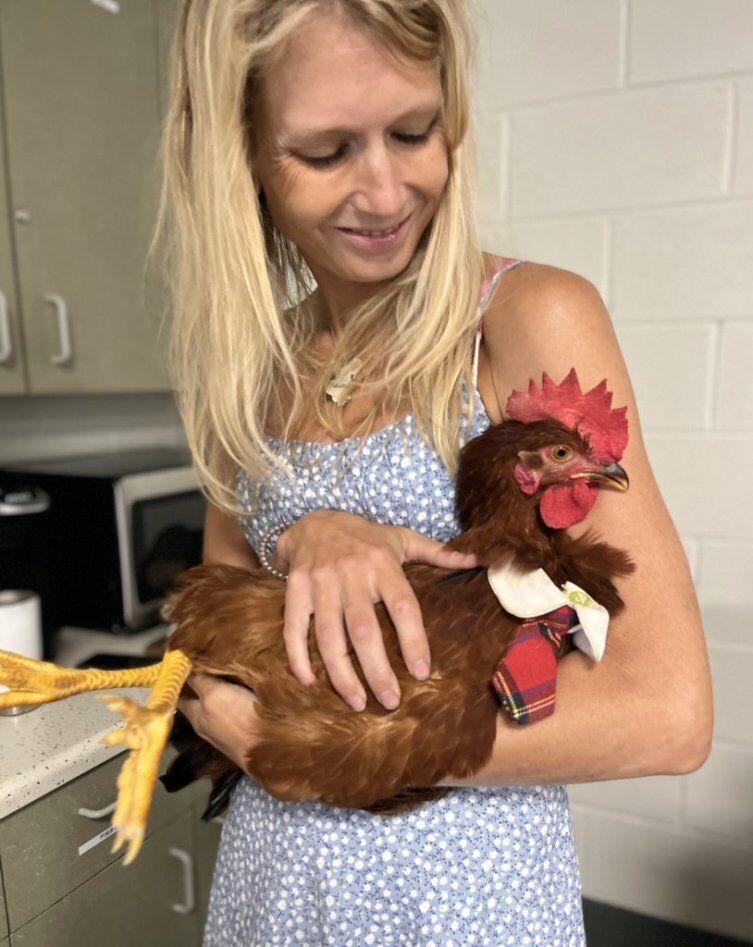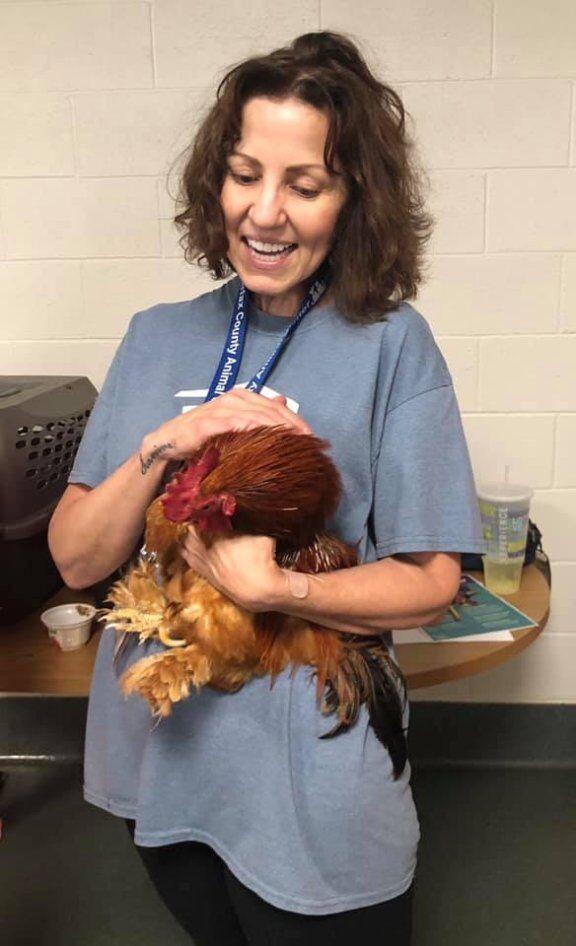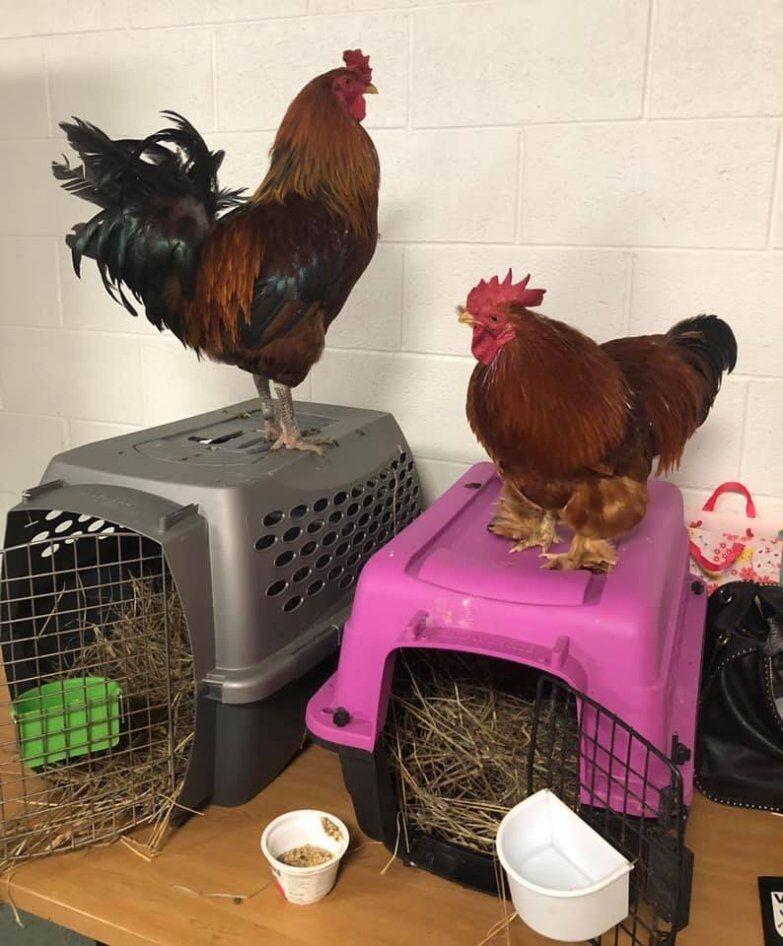 Chickens, traditionally more of a farm animal, are experiencing increasing popularity as pets, with many people adopting them to keep in their backyards. People enjoy the companionship of chickens as pets, and fresh eggs are an added benefit. 
"Chickens are therapeutic and fun to be around, and I think more and more people are realizing that and wanting to be around them," said Kelly Rutkowski, founder of Adopt a Bird Network, which promotes awareness of adoptable birds in shelters.
To keep chickens in a backyard, people need a coop and a space for the chickens to run around that is secure, as chickens have many predators, like foxes, hawks and raccoons. They'll also need feed, water, bedding and heaters, that won't cause fires, for the winter.
In Fairfax County, people with two or more acres of land can keep hens without a permit, but those with less than two acres of land need one. Getting a permit can take three to four months and costs about $400. 
Regulations also require that people have eight acres of land to keep a rooster, which can make finding homes for roosters difficult. As well, people buying chicks are usually told that all are female, but a few sometimes turn out to be male. When that happens, the roosters are often abandoned or surrendered to animal shelters.
"With roosters, they do tend to stay at the shelter longer. They tend to get adopted one at a time, and that's because of the amount of acreage that is required to have one," said Katherine Zenzano, the humane education coordinator for the Fairfax County Animal Shelter. 
The Fairfax County Animal Shelter currently has two roosters at the shelter available for adoption. The shelter works with Adopt a Bird Network to promote the adoption and care of backyard chickens. On Aug. 14, they had a workshop that taught an introduction to backyard chicken care with around 40 attendees. 
On Oct. 2, the shelter and Adopt a Bird Network will offer a workshop on roosters, in the hopes of addressing some misconceptions and promoting their adoption out of shelters.
"Roosters are friendly! A lot of people are afraid about them being around kids, but most roosters aren't aggressive, they're actually really nice," said Rutkowski. "I always bring roosters to workshops because they're better with people."
Like any pet, chickens can require attention and care. Rutkowski recommends that people who are considering adopting do research on chicken care and meet any potential pets before they adopt. Owners need to be around to feed chickens, give them attention, and take them to the vet if they're sick or injured.
Rutkowski also said that adopting hens from farmers, who tend to kill them after 18 months, is a good option because adult chickens can be easier to care for than chicks, and there won't be a surprise rooster that the adopters don't have the acreage for. 
The shelter is another great option for adopting. They are building a new coop for their chickens, courtesy of Friends of the Fairfax County Animal Shelter, and offer classes to adopters for many different animals, including chickens. Zenzano hopes to increase those offerings through the end of this year and into next year.
"People have caught on to the fact that owning chickens is not as difficult as people have thought, which is a good thing, but also sometimes lends to some error," said Zenzano. "We have the ability to support adopters and pet owners in their journey, whether things are going well and they're considering pet adoption or they're having some struggles."