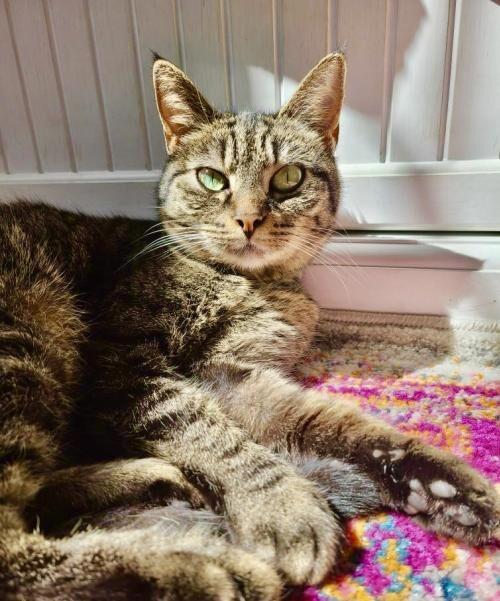 STRIPEY
Breed: DSH
Age: 5 years
Gender: Female Spayed
Stripey was rescued from a rural shelter. She's very sweet and loves being pet. She's been enjoying playtime and lap time in her foster home. As you can see by those stunning emerald eyes, she's a beautiful blend of brown tabby and poise. Looking for  a companion while you work - Stripey has been a fantastic kitty to have around during this pandemic.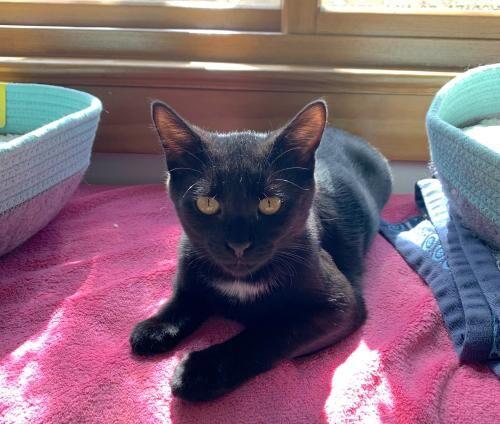 JETT
Breed: DSH
Age: 5 months
Gender: Male Neutered
Jett is a perfect gentleman and as easy going as they come.  He is very playful. He and his mom will play for hours on end.  He also loves to cuddle though and will start purring immediately when he sees you.  He loves laying in the sun and playing in water.  He is fine with being held for short periods and gentle pushes away when he is ready to get down. He warmed up very quickly with the other older male cat in the house with no attempt at dominance issues at all.  He may be ok with a cat-friendly dog. Jett does need to go to a home with another cat or kitten.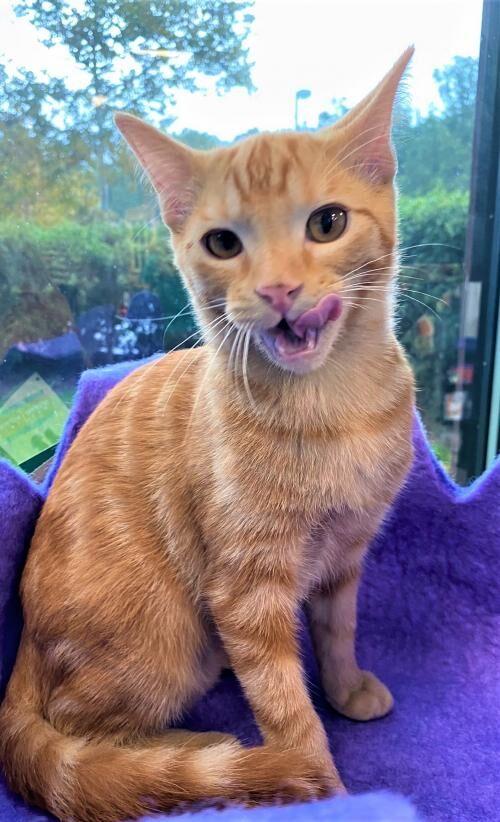 SUNBEAM
Breed: DSH
Age: 5 months
Gender: Male Neutered
Sunbeam was rescued from a rural shelter along with his mother and brother. All of these darlings adore people, laps, sleeping next to you and more. Sunbeam would love to go to a home with other cats and would love a buddy to play with!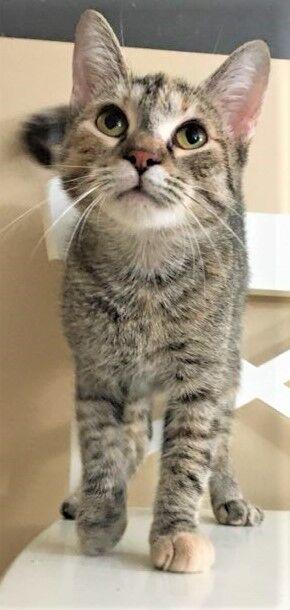 TABITHA
Breed: DSH
Age: 1 year
Gender: Female Spayed
Tabitha is a wonderful "Tabico" mix of a petite lady. She's brown tabby with a touch of calico on her forehead with her distinct orange stripe and front beige paw. This makes her all the more lovable of a mix. Tabitha came to us after having her kittens and as a young momma, she's spayed and ready to find her own home. You can see this darling girl knows how to pose and ham it up for her photos. She's full of personality and love to give kisses.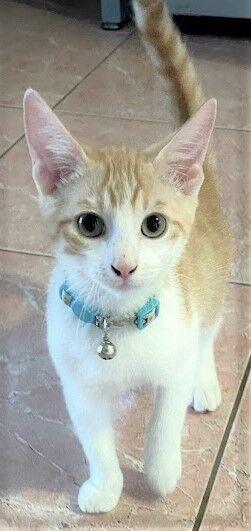 BRUCE
Breed: DSH
Age 4 months
Gender: Male Neutered
Bruce and his brother Wayne are a perfect pair of orange and white "twins" that are hard to tell apart. Both of them are sweet, affectionate boys and love to play and be wherever the people are. Always the center of attention, Bruce is a leading man ready for the limelight.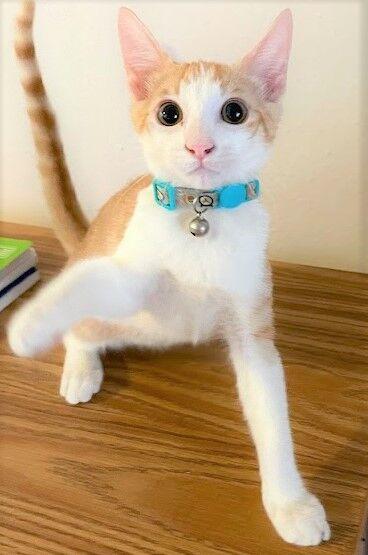 WAYNE
Breed: DSH
Age: 4 months
Gender: Male Neutered
Wayne, the other half to his brother Bruce, has fun seeking out places to hide and pounce as he sneaks up on his brother. These boys love people, pets and warm laps. Don't miss out on this dashing duo!