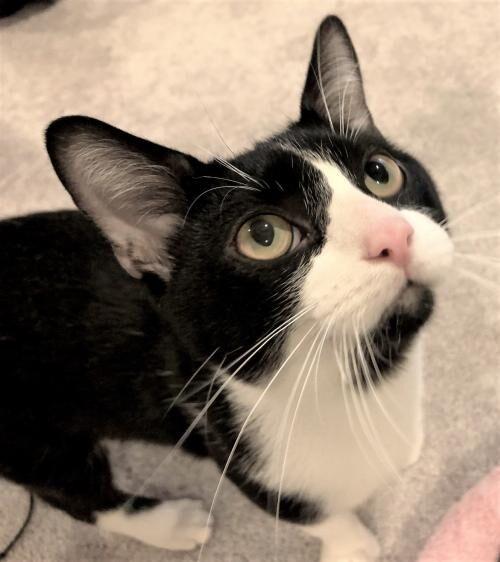 JACOB
Breed: DSH
Age: 1 year
Gender: Male Neutered 
Jacob is a handsome tuxedo boy that loves everyone he meets. He's great with kids and loves to roll around for some belly rubs. This boy is as easy going as you could ask for and ready for his new home. Don't miss out on applying for this sweetie today!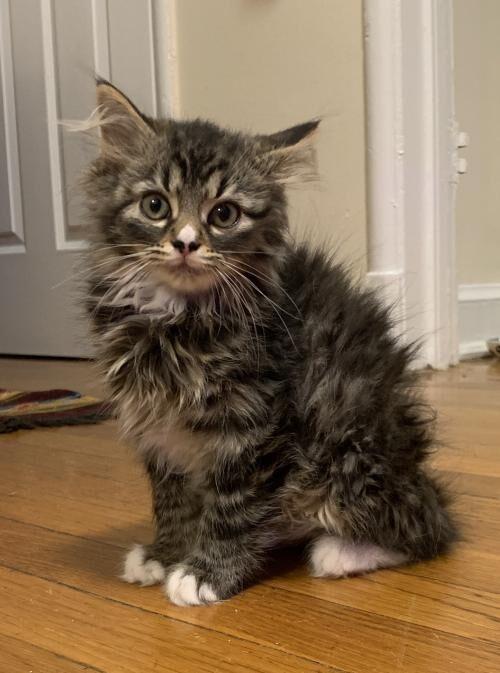 PIPPA
Breed: DMH
Age: 3 months
Gender: Female Spayed
Pippa is a beautiful, easygoing kitten who loves company. She's vocal and has an adorable tiny meow you'll hear as she talks to you. She will lay next to you in bed or chill with you in a chair. She is an expert hunter! Pippa is looking for a forever home with her brother Davey.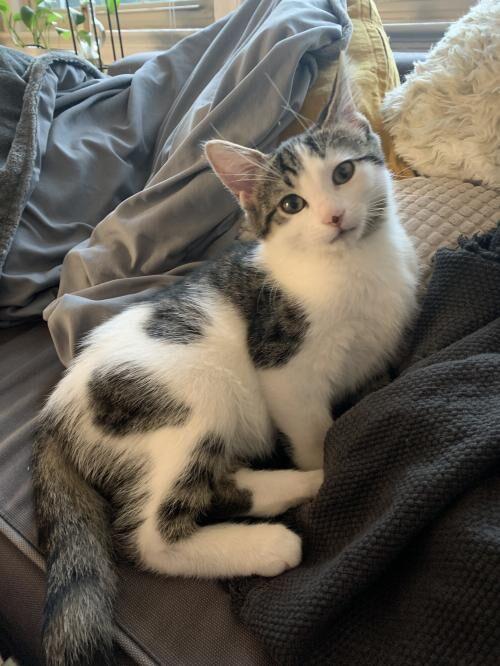 DAVEY
Breed: DSH
Age: 3 months
Gender: Male Neutered
Davey is affectionate, energetic, and goofy. He wants to be cuddled up right next to you on the couch, and he has tons of kitten energy. He's incredibly easygoing and tolerant, but won't hesitate to let you know when he wants you to play. Davey is looking for a loving home with his buddy Pippa. He will come and plop on your lap and ask for belly rubs. Reach out and let us know if you want to meet this handsome boy and his friend!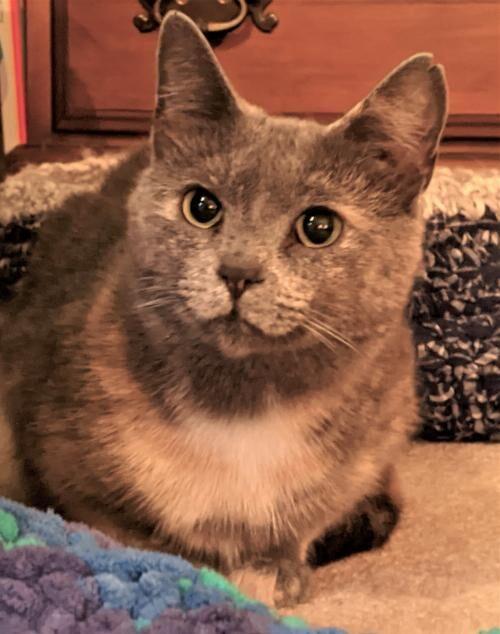 PORSCHE
Breed: DSH
Age: 2 year
Gender: Female Spayed
Have you been in the market for a luxury Porsche?  If so, this low mileage, low maintenance girl might be for you!  Rub her hood and she'll reward you with the quiet purr of her well-tuned engine.  She goes from 0 to 60 in no time chasing a toy – or at the sound of a can opening or treat bag crackling. She'd love a garage that has plenty of windows so she can park and watch everything going on outside.  Is Porsche's key the one to your heart?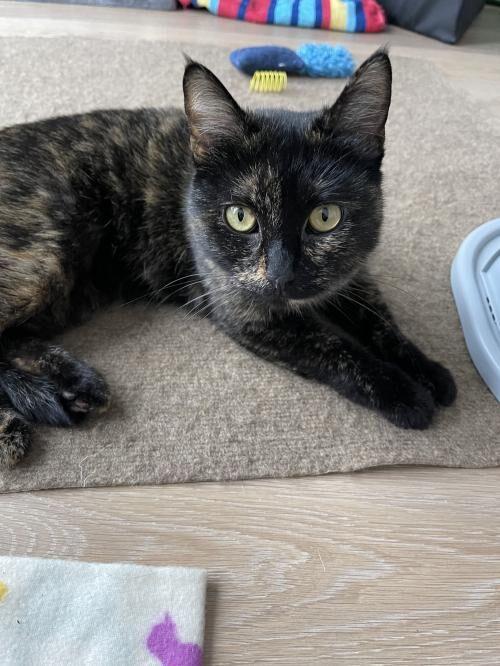 MUNCHKIN
Breed: DSH
Age: 2 years
Gender: Female Spayed
Munchkin is an adorable Tortie who is very people-oriented. She loves to be where her people are, and will follow you around wanting to know what you are up to.  She enjoys bird-watching and observing the outside action from the safety of her window, and showers love on her person by kissing your face.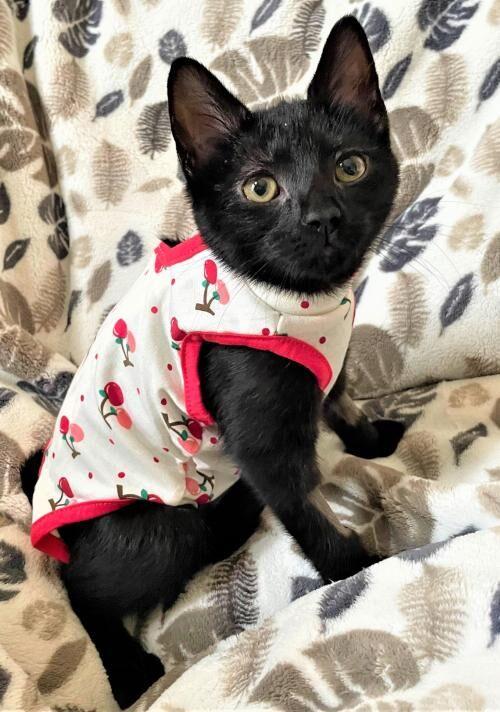 MARTHA
Breed: DSH
Age: 3 months
Gender: Female Spayed
This adorable black beauty is all dressed up and ready to go to her new home. Martha has tons of love to give and will show you with purrs, kisses and head butts. She loves to play and will show off her silly antics while chasing lasers and feather toys. Don't miss out on this sweet girl!