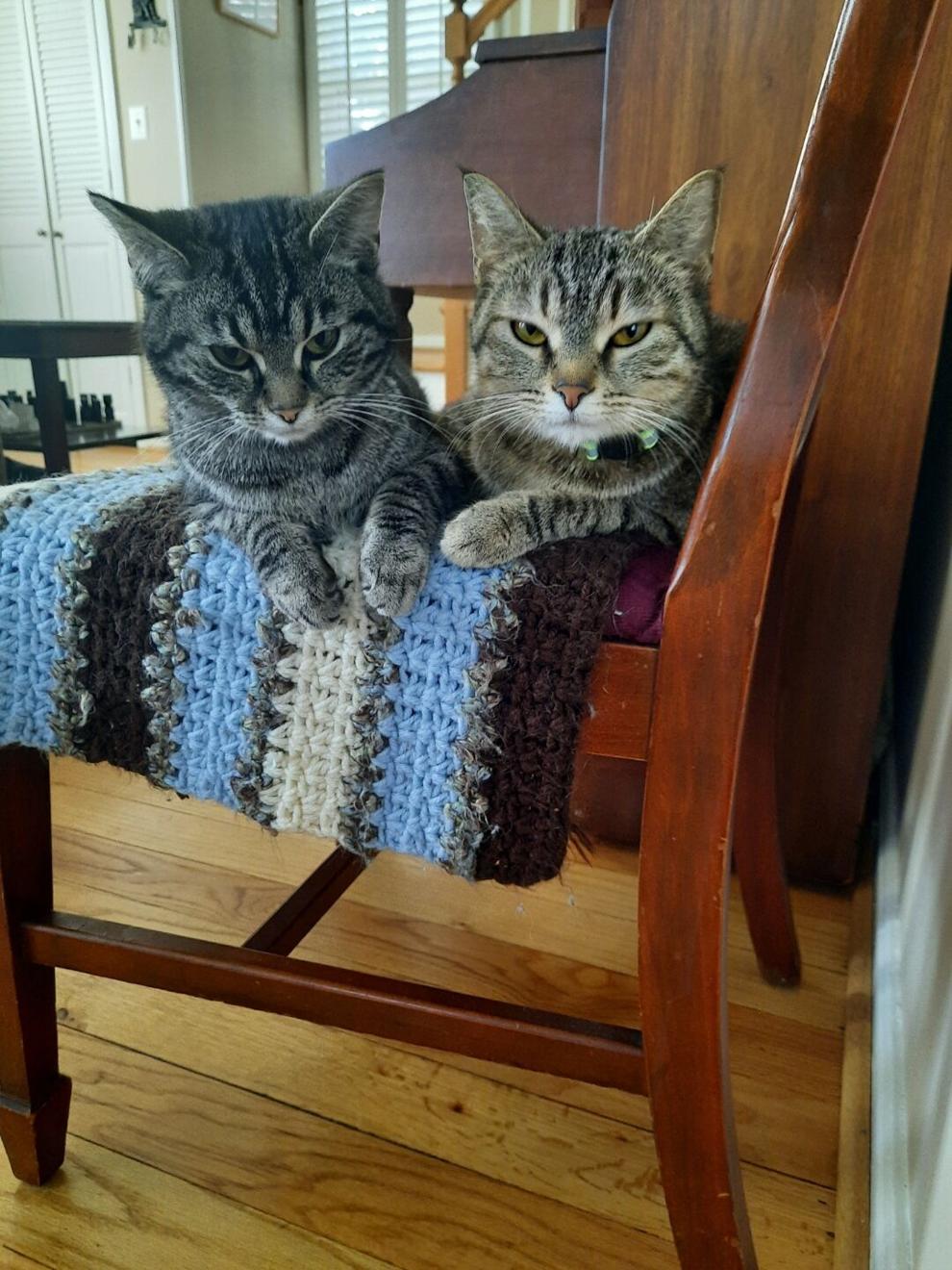 MONICA & TUESDAY
Breed: DSH
Age: 1 year
Gender: Females Spayed
Monica and Tuesday were left behind in a home when the people moved away.  These stunning brown tabby darlings are especially bonded and enjoy hanging out together and napping together.  Monica loves bird watching and Tuesday's favorite thing is playtime with a laser. When it's time to relax they both settle in for chin scritches and a warm lap.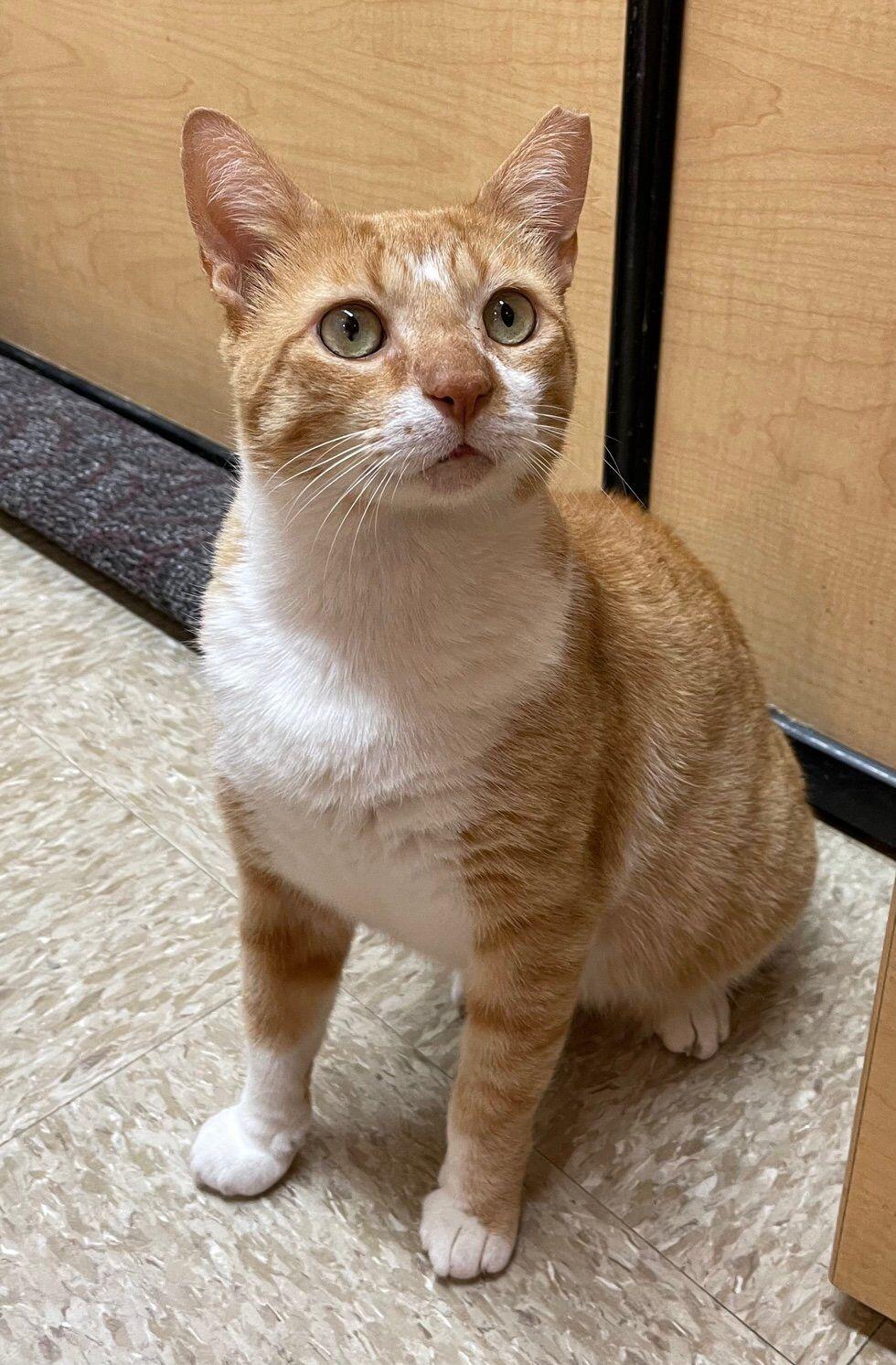 MICHI
Breed: DSH
Age:  2 years
Gender: Male Neutered
Michi is orange and white perfection. He came to us with several other kitties saved from the streets of Puerto Rico. Michi is laid back, easy going and a true love.  This boy is ready for his Forever Home that will shower him with all the pampering he deserves!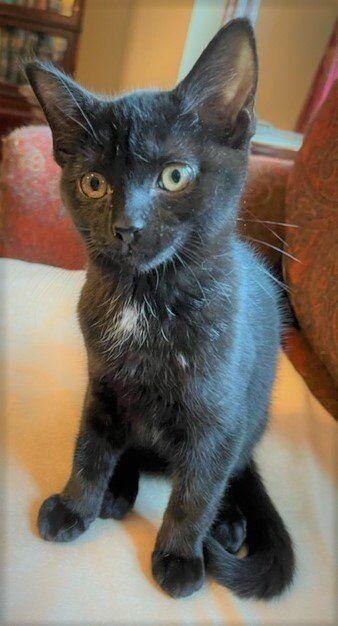 EBONY
Breed: DSH
Age: 3 months
Gender: Female Spayed
Sweet Ebony was found in a parking lot all by her little self as a five week old kitten. We expected to find a scared, quiet baby, but Miss Ebony was anything but! This little lady takes on the world with supreme confidence. She is adorable, loving, playful and extremely outgoing. Ebony loves (did we say LOVES???) adult cats. She loves to play with kittens in her foster home and her best buddy is adorable Nimbus!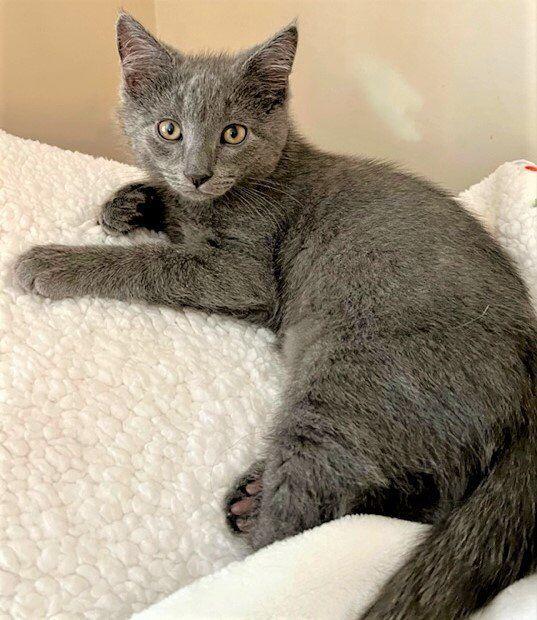 NIMBUS
Breed: DSH
Age: 4 months
Gender: Male Neutered
This stunning dark gray bundle of love is as sweet as can be!  Nimbus is very outgoing and loves to snuggle with his foster mom.  He is very bonded with his buddy Ebony, and together they rule their foster home, playing and wrestling and cuddling all day long.
Nimbus lives with adult cats and with dogs, and gets along great with both. He and Ebony must be adopted together, and would be the perfect addition to any home.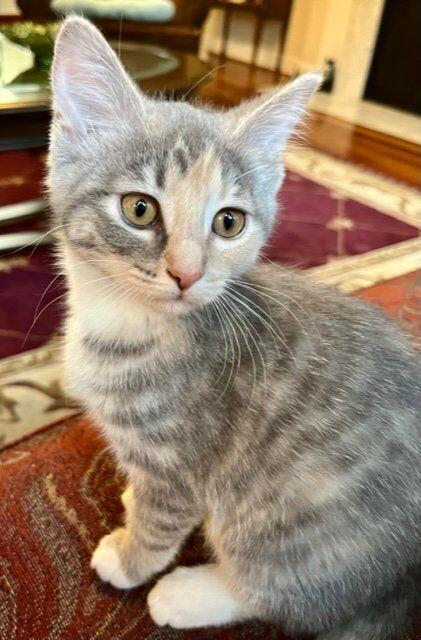 CINDERS
Breed: DSH
Age: 3 months
Gender: Female Spayed
Cinders is such an adorable kitten, with her dilute colors and little splash of peach on her forehead. With her brother Pewter, Cinders loves to play with the ball-in-track toy and to chase krinkle balls and toy mice around the house. She also enjoys carrying around the toy mice once she "catches" them.  Cinders lives with other cats (adults and kittens) and dogs and is comfortable with all, but she shares a special bond with Pewter. They choose to play together most of the time, wrestling and chasing up and down the cat trees before snuggling up together in a sun-spot for a snooze.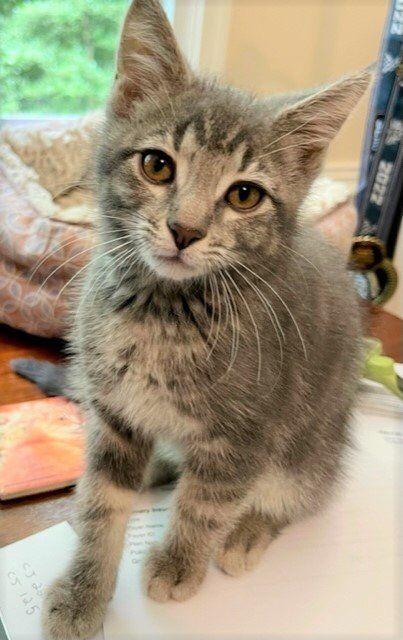 PEWTER
Breed: DSH
Age: 3 months
Gender: Male Neutered
Pewter is incredibly sweet, and loves to play with his sister and the adult cats in his foster home. He also interacts with two dogs in his foster home with no concerns. Pewter is quite skilled at chasing the laser pointer. When his foster mom sits down though, Pewter is the first to be on her lap. Boy, does this boy love to snuggle -- and his purr is so loud and strong it sounds like it is coming from a little lion! Pewter and Cinders would be great kittens for any family situation.
TISSY (FIV +)
Breed: TABBY
Age: 3 years
Gender: Female Spayed
Tissy is an outgoing and loving cat who just raised her last litter of kittens. She is the first to greet anyone who walks through the door, and wants to know all about your adventures.  She loves pets and belly scratches and is very gentle.  Tissy is happiest when her people are within sight of her, and loves to curl up next to you on the couch.