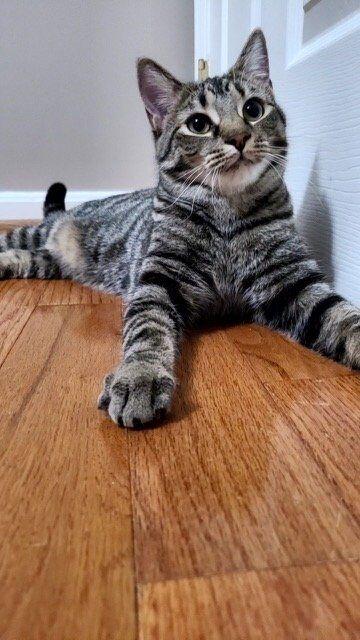 DAPHNE
Breed: DSH
Age: 8 months
Gender: Female Spayed
Daphne is a brown tabby darling! Easy going, sweet and loves to have her head rubbed and scratched, this sweet girl is ready for her Forever Home. She was rescued from a shelter after being found in June of 2022 as a stray kitten. Daphne is fully vetted and ready to go. We feel Daphne would be happy in a home with other cats to play with, or a home of her own as long as she has plenty of love and affection.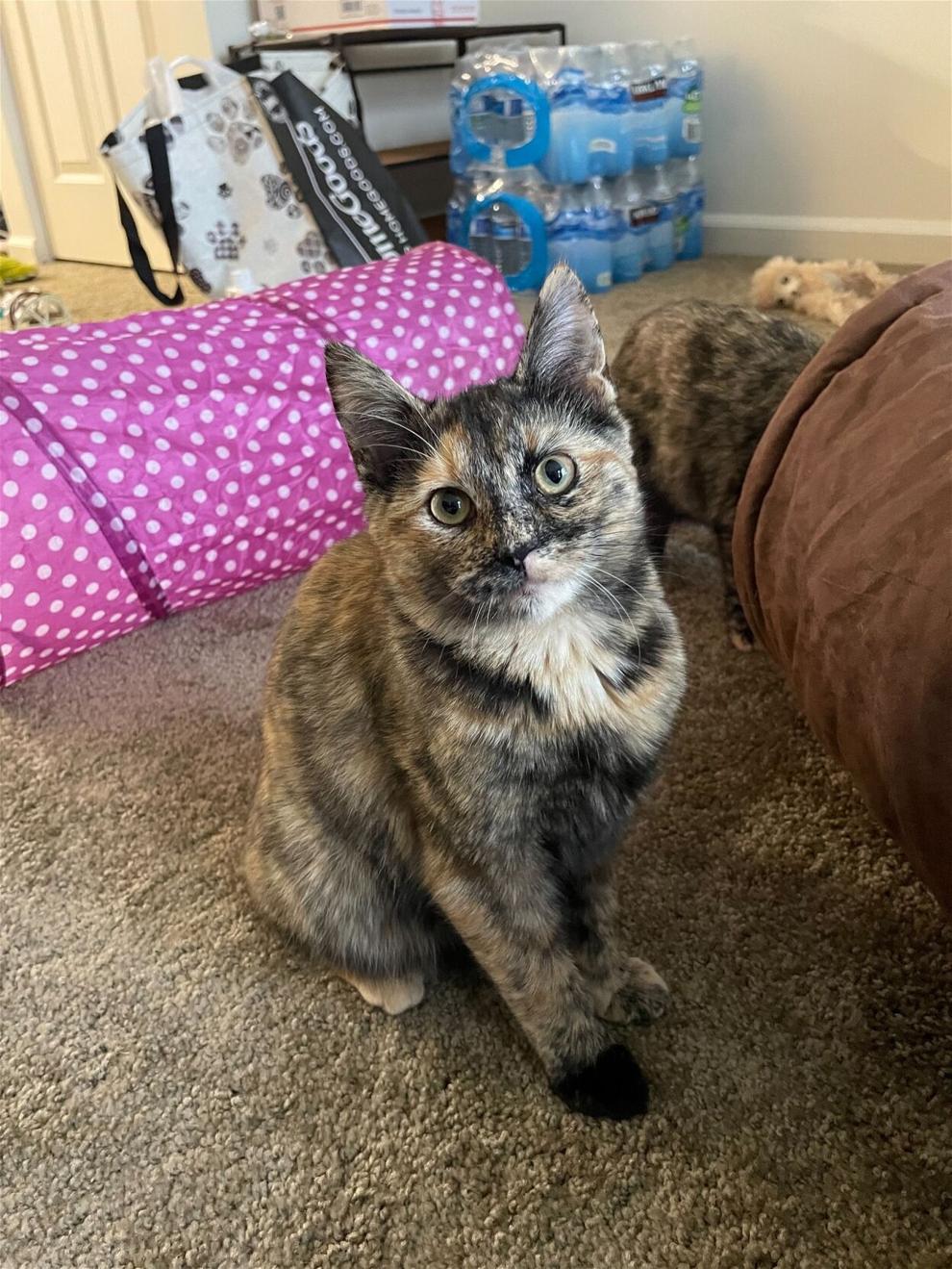 COOKIE
Breed: DSH
Age: 4 months
Gender: Female Spayed
Cookie is as sweet as can be! She loves attention and will follow her foster mom around the house to gently tap her leg to ask for pets.  When she gets the chance, she can't wait to jump in a lap to provide someone with lots of biscuits and purrs. She also loves to play with her siblings and run around after her toys. She is easygoing and would get along with other cats, dogs, and kids. She would love to be adopted with one of her siblings, Maple, Muffin or Bagel. 
REX & ROO
Breed: DSH
Age: 5 years
Gender: Males Neutered
In every sibling duo there is an angel child and an impish, slightly naughty, but oh so loving child. Rex is the latter. His playful personality is very amusing and entertaining to watch, and is constantly making his foster family laugh. He's the perfect balance of crazy and goofy and sweet and cuddly. He loves playing with his brother and random things that AREN'T his many toys. On the contrary, he likes cuddling and napping with his people and being a giant love bug. Roo is an absolute angel. While his brother is out being mischievous, he sits cutely in the background and observes innocently. He is such a sweet kitty and he always wants to be near his family. His meow is more of an adorable squeak and he'll use it to let you know he wants love and attention. Head pats are his favorite thing. This fabulous duo will not disappoint!
LOGAN
Breed: DSH
Age: 4 months
Gender: Male
Logan is a handsome tuxedo kitty with white boots and a splash of white on his nose. He has very energetic play sessions with littermate Landon and can't wait to join a forever home with him. He is bonded with his brother Landon. Once they get worn out from playing, they are happy to settle in for a snuggle. These boys are a perfect pair for any family. Both boys are scheduled to be neutered the first week in February and FFGW will cover this cost and any age-appropriate vaccines.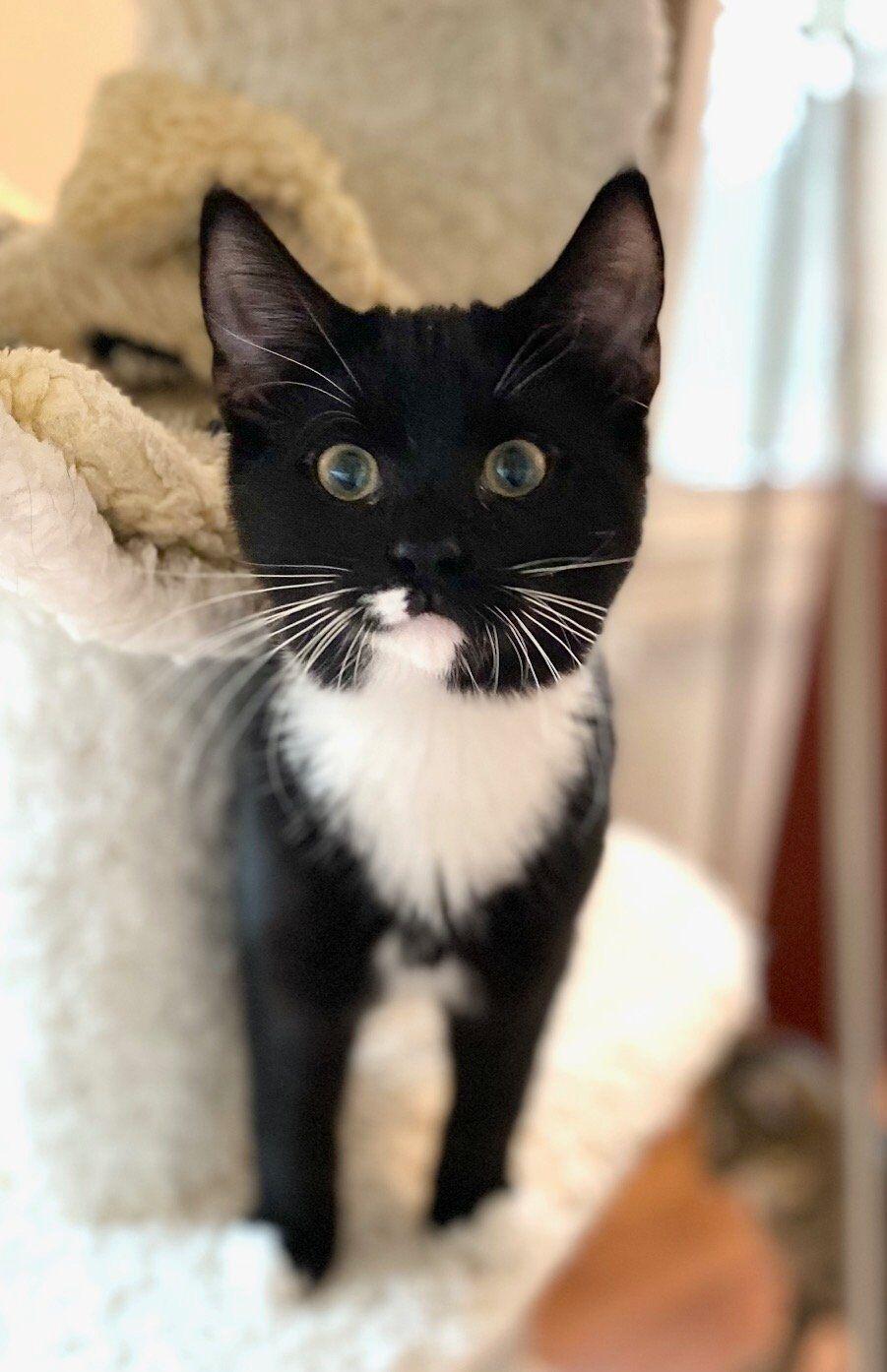 LANDON
Breed: DSH
Age: 4 months
Gender: Male
Landon is a super soft black and white kitty with white boots. He enjoys playing with his brother Logan and ready to be adopted. Landon and Logan are a bonded pair to be adopted together. After playing they are happy to plop down with you and cuddle. They would be great family kitties.  Both boys are scheduled to be neutered the first week in February and FFGW will cover this cost and any age-appropriate vaccines.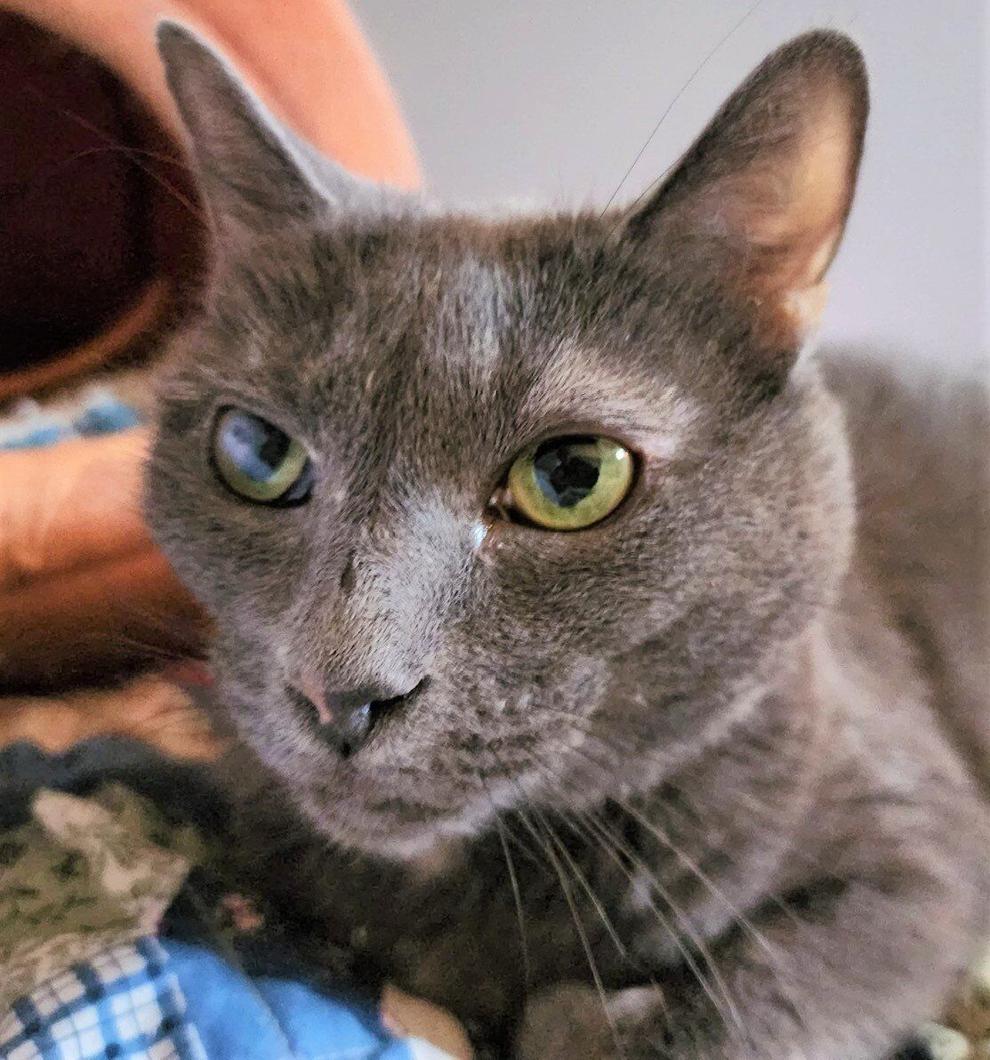 LUCY
Breed: DSH
Age: 14 years
Gender: Female Spayed
In the great green room, there was a telephone, and a red balloon, and a cat named Lucy. Lucy loved tummy rubs, Lucy loved her people, and Lucy loved her home (especially sleeping on the bed with her people).  But then a male cat and a dog and an active child moved in… Good night room where Lucy was afraid to sleep, good night lap where Lucy was afraid to nap, good night mittens, good night kitten, sad, afraid of being, and hiding in the ceiling. It was almost good night for Lucy, as her people thought the kindest thing to do would be to put her out of her misery.  Fortunately, FFGW stepped in and Lucy is now in a foster home, where she has not forgotten her sweet self.  As if a switch flipped, Lucy is again a purring, biscuit making lovebug who is starved for attention and just wants to snuggle and be loved. Lucy would do best in a quiet  home without young children or dogs, and with proper introduction should be fine with other cats.  Can you turn Lucy's goodnight into good morning?