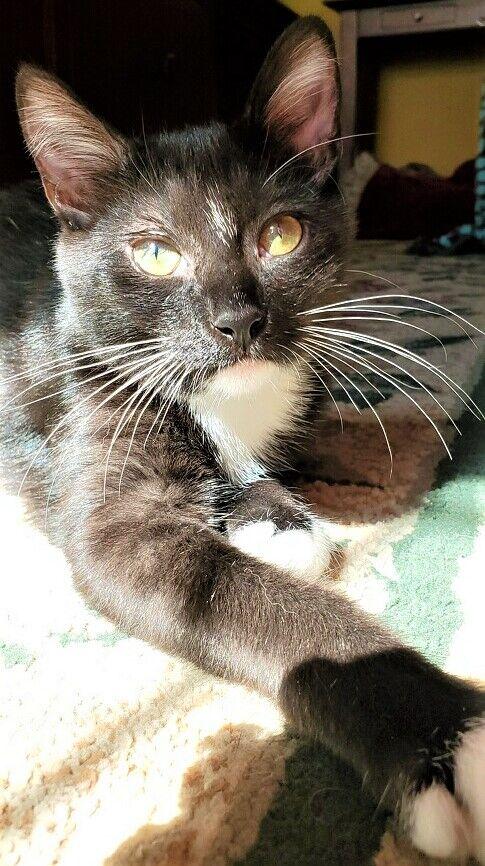 TERRY
Breed: DSH
Age: 4 months
Gender: Male Neutered
Terry is a darling little guy who loves his treats. Sometimes he's not sure if he should play with them or eat them, but either way, they get his attention. This handsome tuxedo guy is a cuddly lap cat and will supply you with hours of entertainment.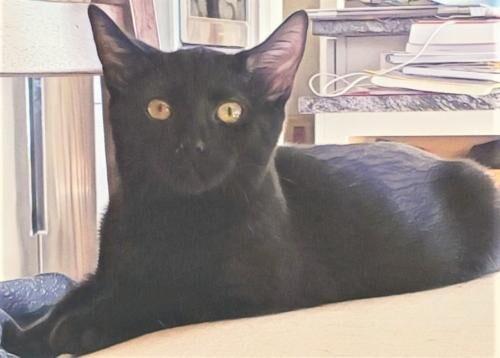 JERRY
Breed: DSH
Age: 4 months
Gender: Female Spayed
Jerry is a chill boy with everyone and loves to lay in the sun and catch some rays. Once he's recharged he's ready for a game of laser tag and chasing feather toys. Jerry enjoys a snuggle in your lap and will reward you with purrs.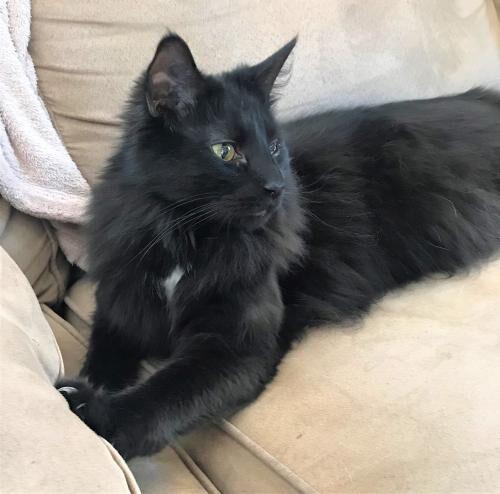 GUACAMOLE
Breed: DLH
Age: 3 years
Gender: Male Neutered
Guacamole would love a home where he can be king of the castle and get all of the attention. He's prefer to be a solo cat but wouldn't mind a canine companion.  
He enjoys cuddles and snuggling up on your chest and tucking his head under your chin if you let.  He likes sleeping by your side at night.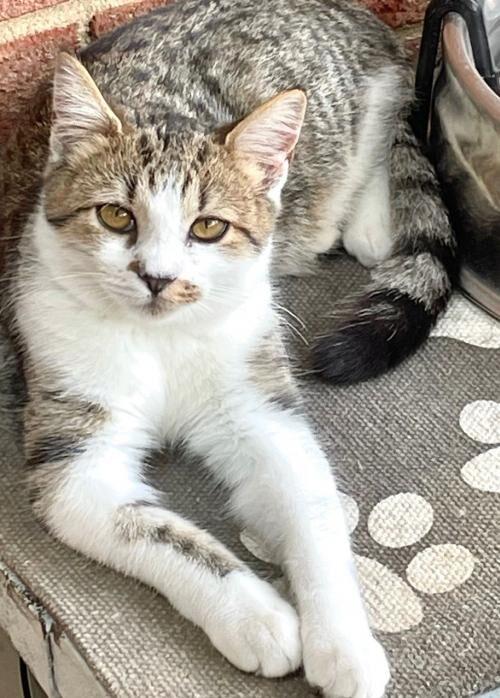 RAMON
Breed: DSH
Age: 3 months
Gender: Male Neutered
Ramon is a very sweet boy and he is a cuddler.  His tabby markings are one of a kind! He loves to snuggle right up next to you on the sofa and to sit on laps. He is  also very playful- there isn't a ball he won't chase! Ramon gets along very well with the cats in his foster home and, after a slow introduction, is also very nonchalant about the large dog in the home as well. This handsome boy with striking hazel eyes will fit in wherever he goes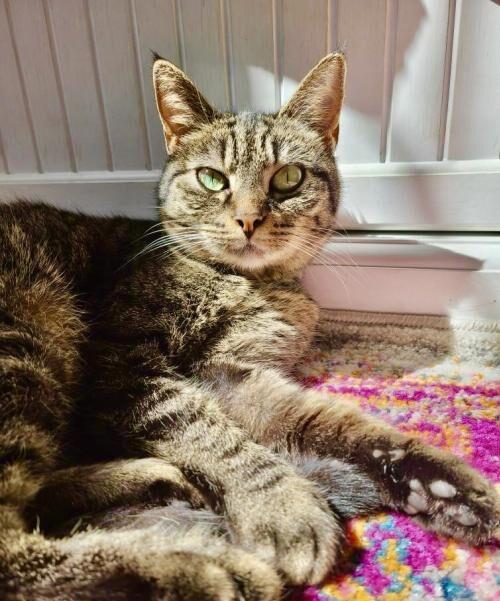 STRIPEY
Breed: DSH
Age 5 years
Gender: Female Spayed
Stripey was rescued from a rural shelter. She's very sweet and loves being pet. She's been enjoying playtime and lap time in her foster home. As you can see by those stunning emerald eyes, she's a beautiful blend of brown tabby and poise. Looking for  a companion while you work - Stripey has been a fantastic kitty to have around during this pandemic.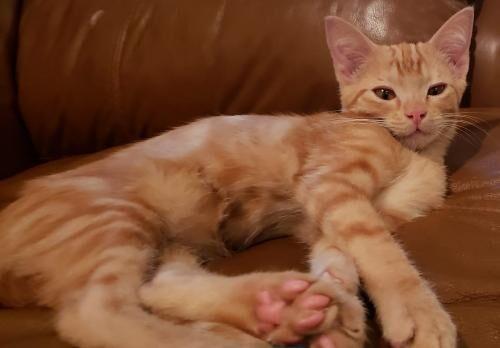 SUNBEAM
Breed: DSH
Age: 3 months
Gender: Male Neutered
Sunbeam was rescued from a rural shelter along with his mom and brother. He's enjoying life in his foster home but is ready to spread sunshine in a new forever home. He loves people, cats and playtime. Don't miss out on this darling!