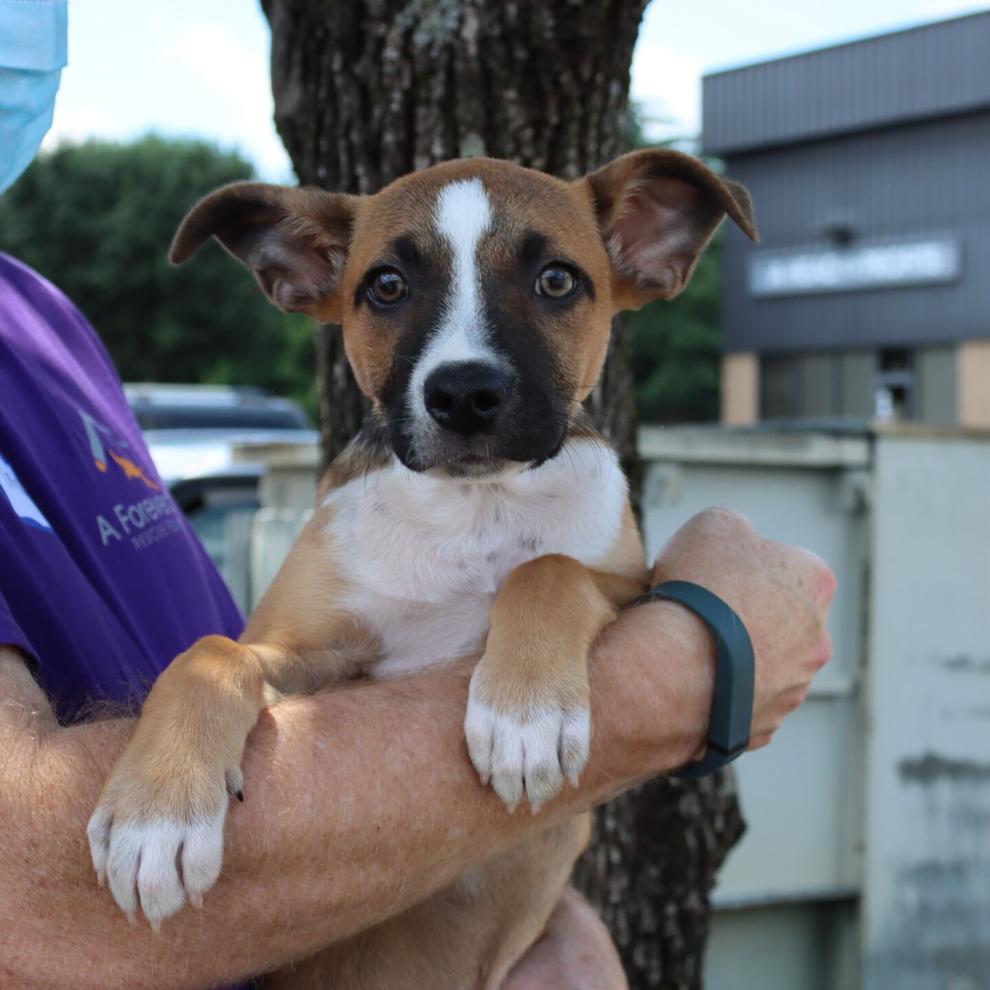 Lucky
Breed: Labrador Retriever / Hound Mix
Age: 12 weeks
Gender: Male
Lucky is an adorable sweetheart. He is a typical puppy who plays hard and then is ready for a nice long nap. He sleeps through the night and he is picking up on the "sit" command. He enjoys playing with my dog (7yr old, 45 lb lab mix) and sunning outside on the back deck. He still has his puppy teeth so we keep lots of chew toys around. He is an inquisitive little guy who investigates his surroundings.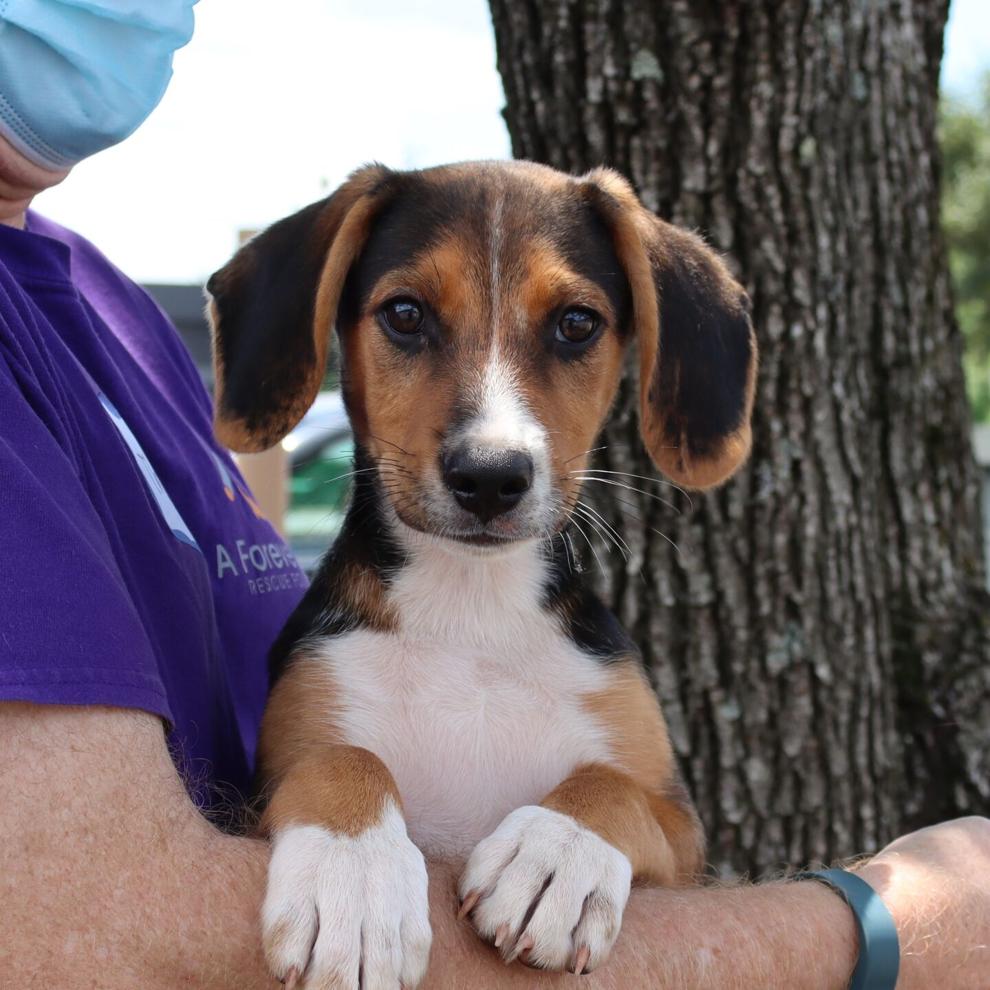 Mama Jean's Wrangler
Breed: Foxhound Mix
Age: 14 weeks
Gender: Male
Mama Jeans Wrangler is an adorable Fox Hound mix. He loves attention, cuddles and pets! He is incredibly smart, determined and very playful! He has been exposed to kids and does great with them, Wrangler would fit well into any type of family! He would love for you to come meet him!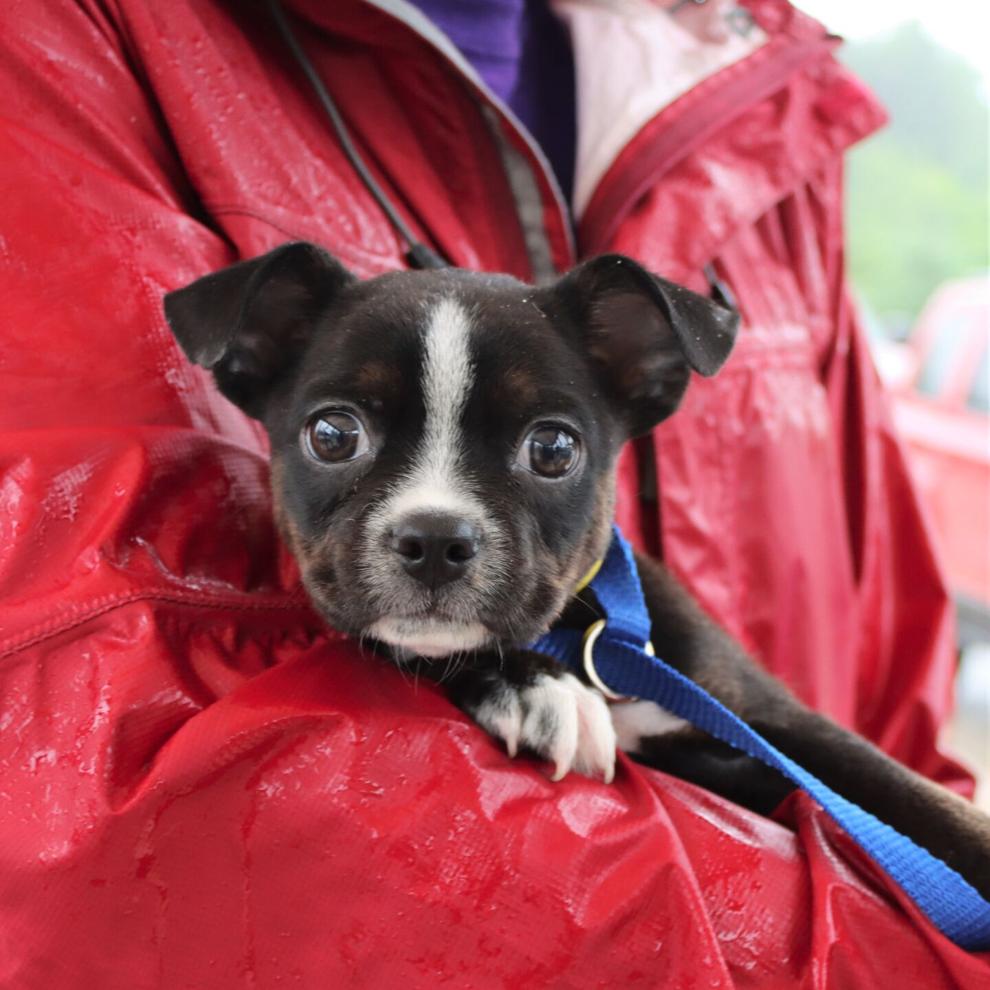 Mr Thrift
Breed: Boston Terrier Mix
Age: 9 weeks
Gender: Male
Mr. Thrift is an adorable boston terrier mix puppy. He was abandoned at a store. Mr. Thrift is incredibly playful Thrift is a tiny puppy with a big personality! He loves attention and pets. He is food motivated and working on basic commands such as sit. He is very energetic and knows how to keep himself entertained. He loves running around and playing with toys. Mr. Thrift has white markings throughout his face and is such a wonderful puppy! He would make a great addition to any family! Please come and meet this sweetheart.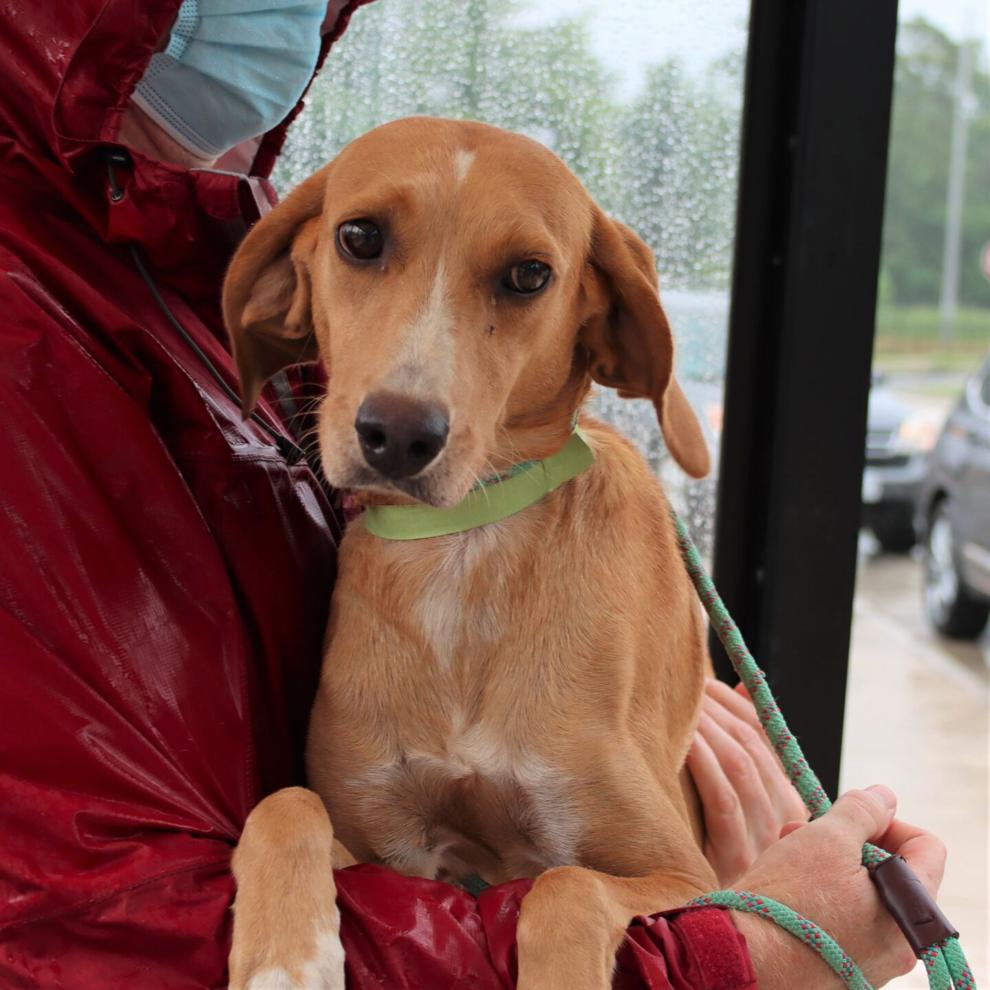 Trixie
Breed: Hound Mix
Age: 2 years
Gender: Female (Spayed)
Trixie was found in rural Mississippi with her sister Dixie. She is a calm, loving girl. She loves to play with other dogs. Trixie has warmed up to her foster family now that she knows she is safe. She is housetrained and crate trained. She can't wait to find her forever home.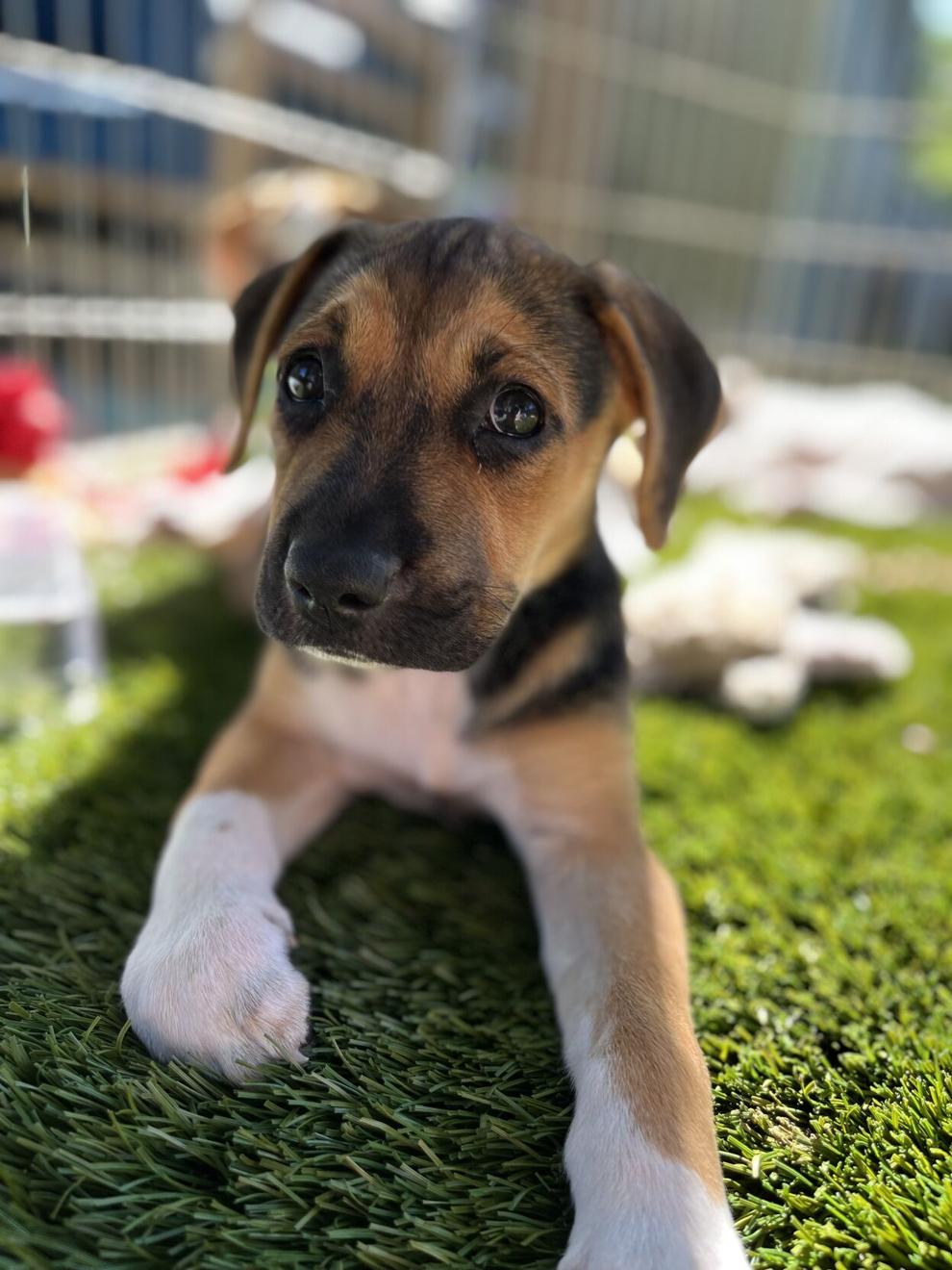 Williams Street Reese
Breed: Hound / Labrador Retriever Mix
Age: 11 weeks
Gender: Female
Reese can melt your heart with her little puppy eyes. She loves to play hide and seek in the backyard. Reese has the cutest run I've ever seen. She's weighing in at 15lbs now and should be around 45 pounds full grown. She absolutely loves kids and other dogs. Reese is going to be an amazing addition to any lifestyle.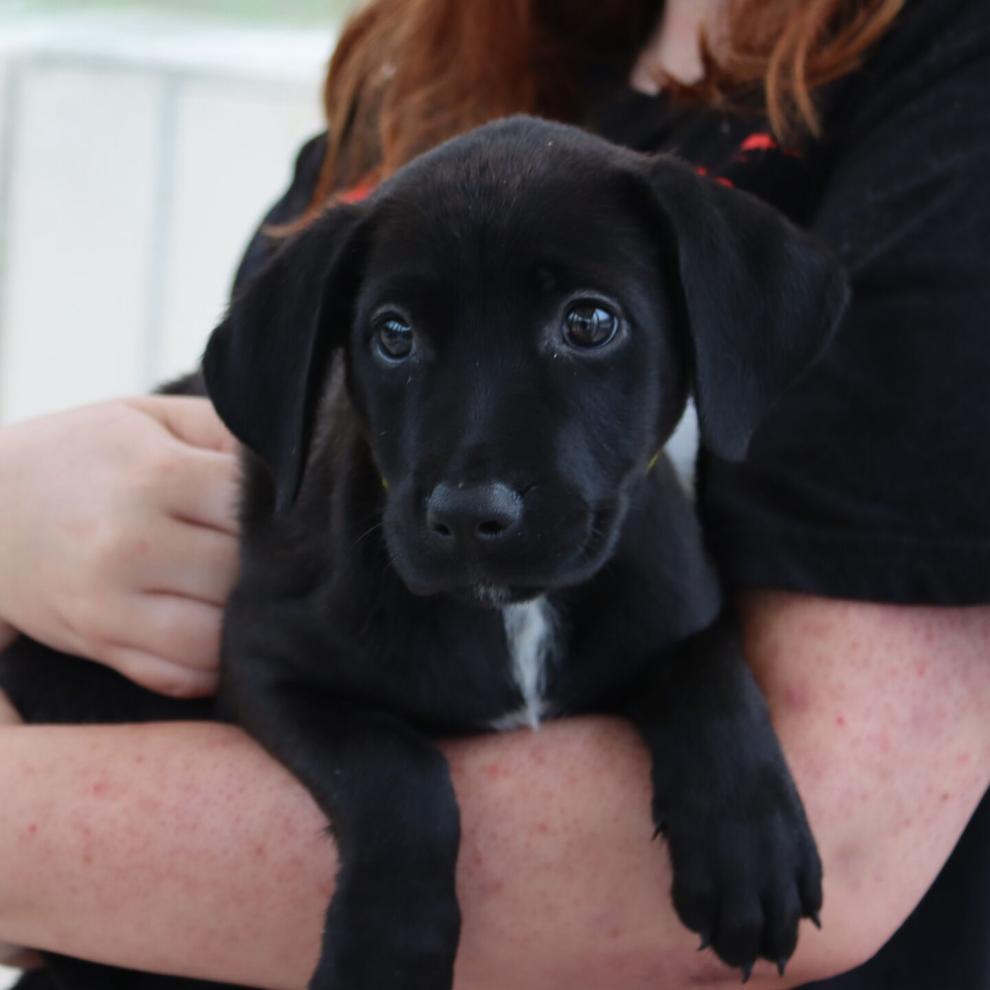 Dupree Di
Breed: Australian Shepherd Mix
Age: 11 weeks
Gender: Female
The Dupree Di came in with her siblings after their home exploded. She is such a smart little girl and will learn commands very quickly. We also expect her to housetrain easily. She loves to play with people of all ages. She also enjoys romping with her siblings.