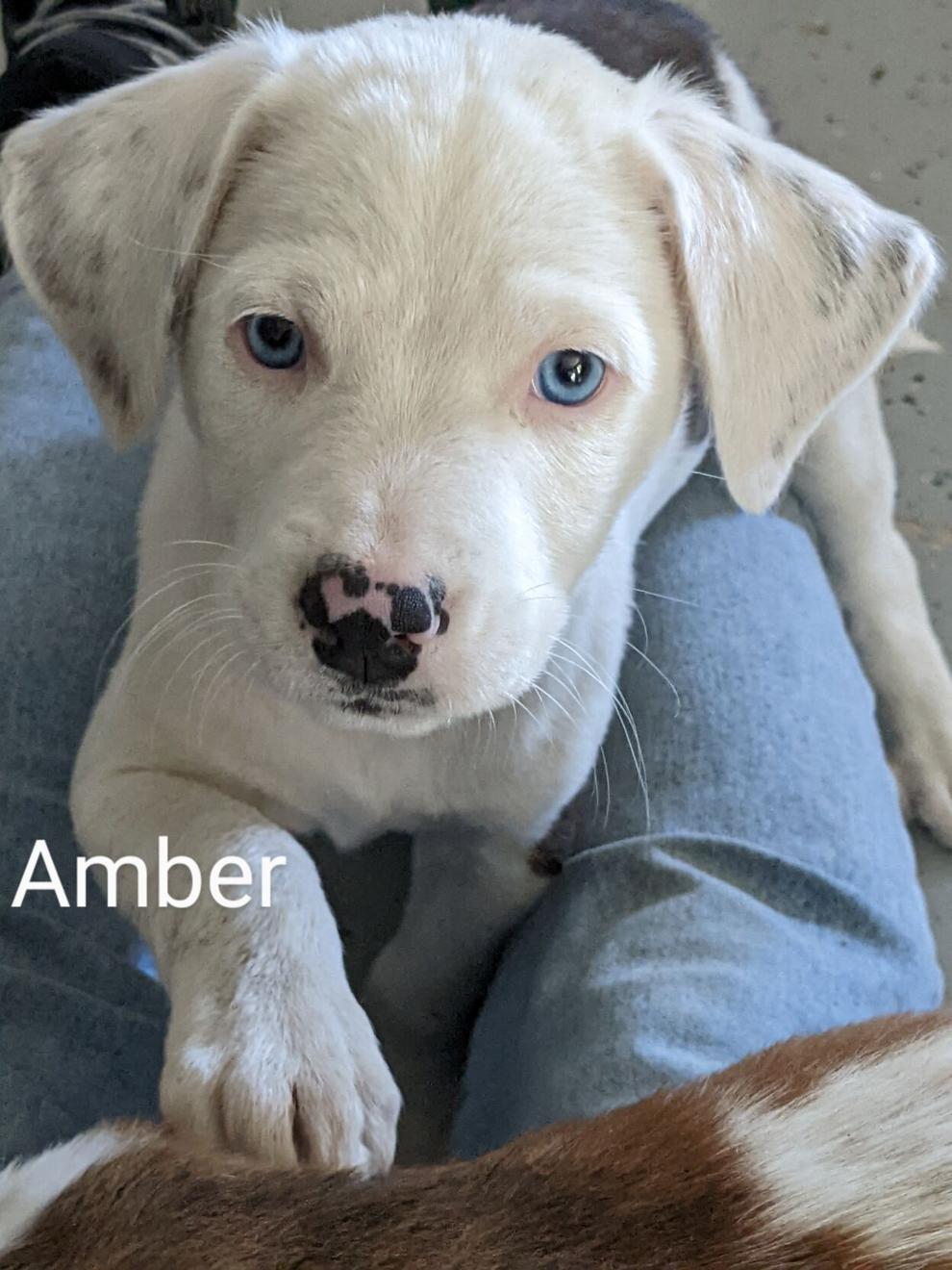 Allen 7 Amber
Breed: American Pit Bull Terrier / Australian Cattle Dog Mix
Age: 9 weeks
Gender: Female
Amber and her siblings were going to be given away at a Walmart in rural Louisiana but luckily one of our rescue partners intervened. Amber is a sweet, loving little girl. She loves playing with her siblings and truly enjoys interacting with children. Once you pick her up, she just melts into your arms.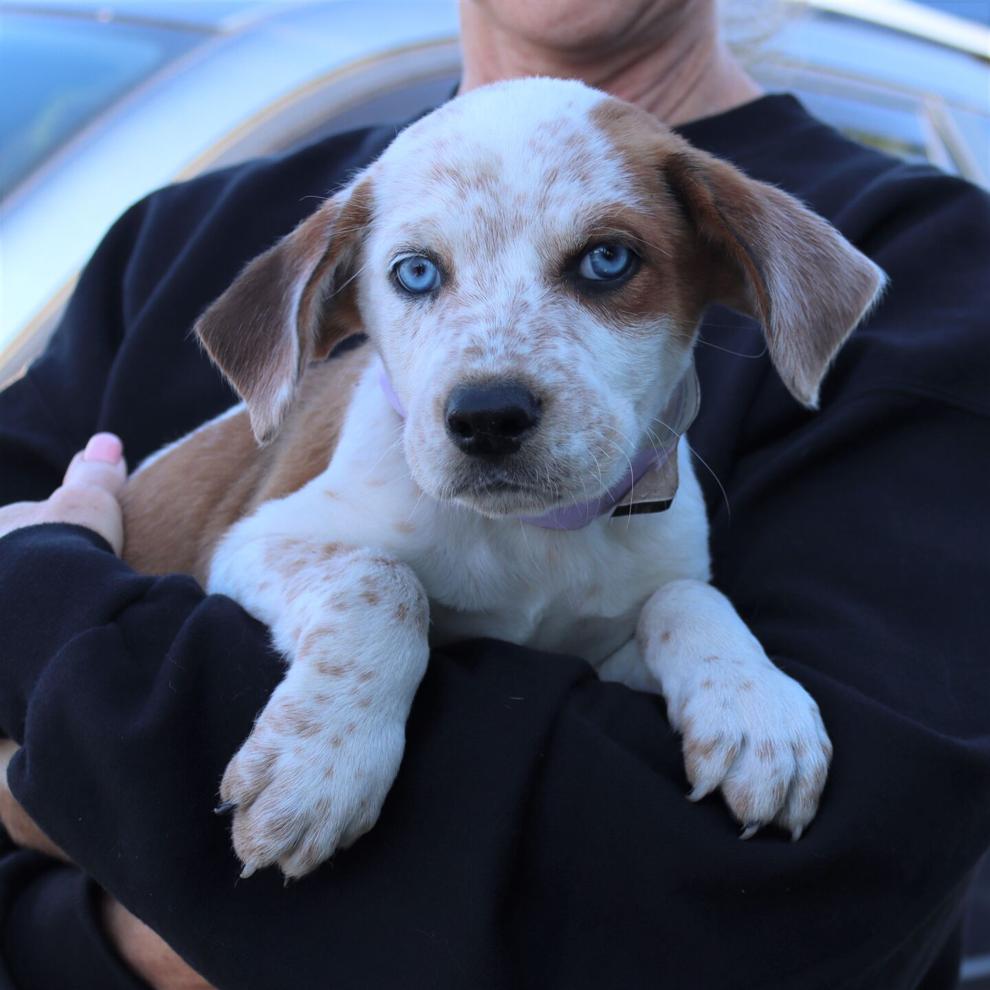 Allen 7 Arthur
Breed: American Pit Bull Terrier / Australian Cattle Dog Mix
Age: 9 weeks
Gender: Male
Arthur is Amber's brother. He is a spunky little boy who does not let anyone boss him around. Once you pick him up, though, he is very lovey dovey. He loves people of all ages and gets along with everyone. He has those gorgeous eyes that will let him get away with just about anything!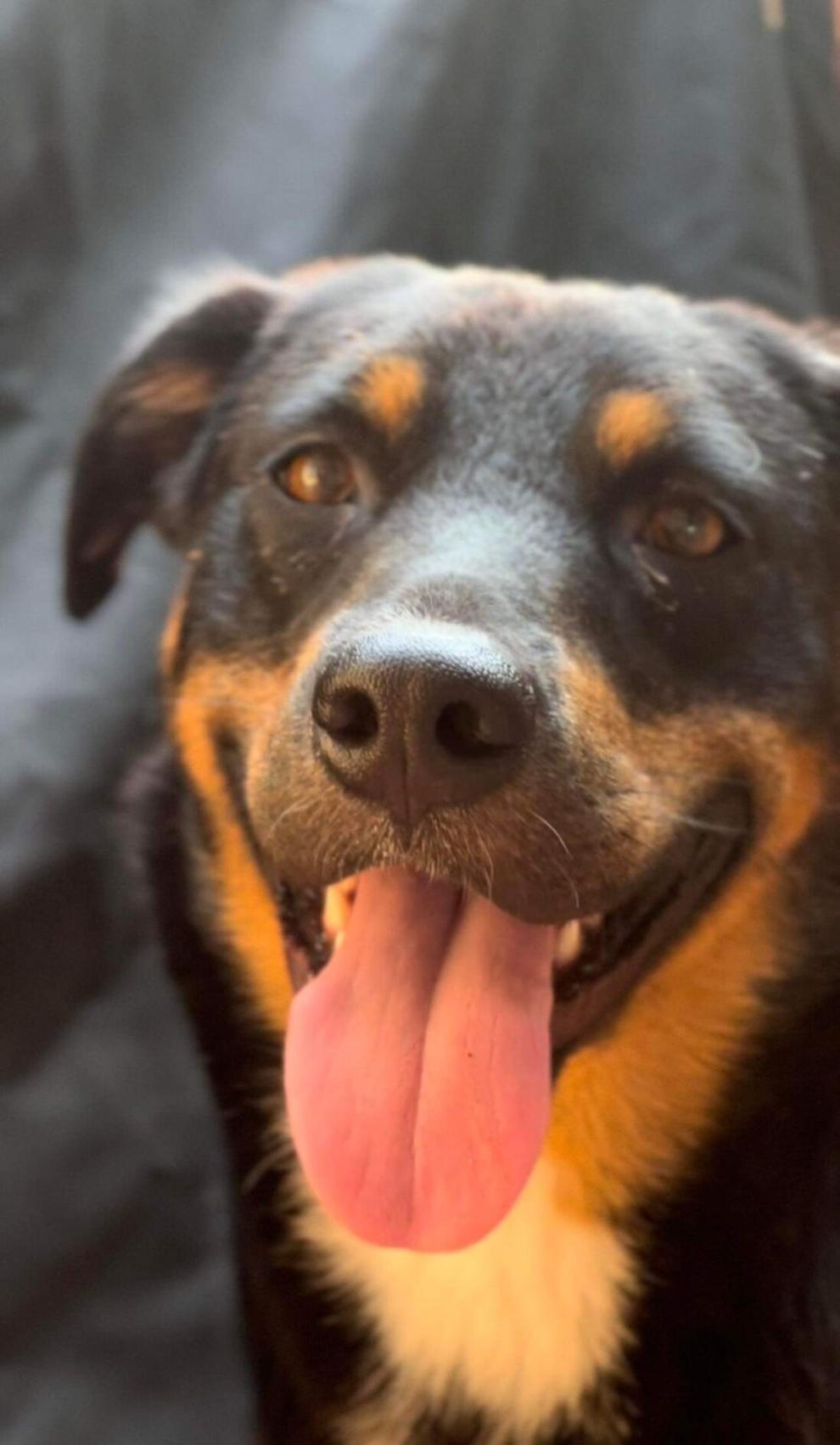 Belle
Breed: Greater Swiss Mountain Dog Mix
Age: 15 months
Gender: Female (Spayed)
My sweet Belle! She originally was surrendered by a guy in Texas who had 20 dogs and could not care for them. Belle is very shy when she first meets you but quickly turns "energetic and super sweet". She gets along with other dogs and is gaining confidence daily. If you give her half a chance, she will regard you for life with her devotion and love.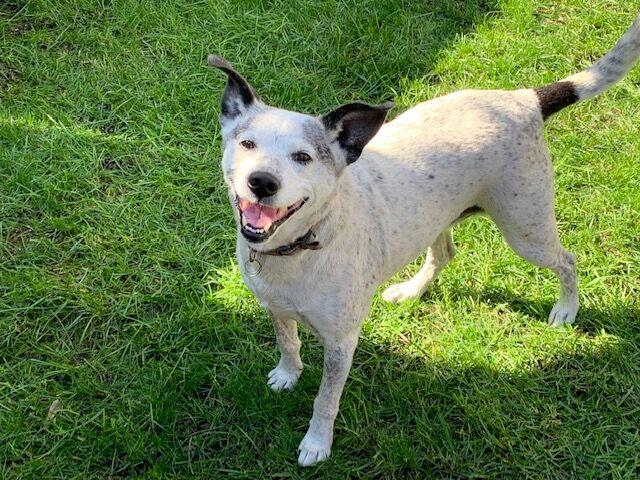 Burrow
Breed: Australian Cattle Dog/Blue Heeler Mix
Age: 3 years
Gender: Female (Spayed)
Burrow is an absolute gem and a total cuddle monster! This incredibly sweet, playful but calm girl is lovely company who loves belly rubs, being talked to and is happiest snuggling next to a reassuring person. She is house trained, crate trained, walks well on a leash and has impeccable manners. She enjoys other dogs, but could also be super happy being someone's one and only love.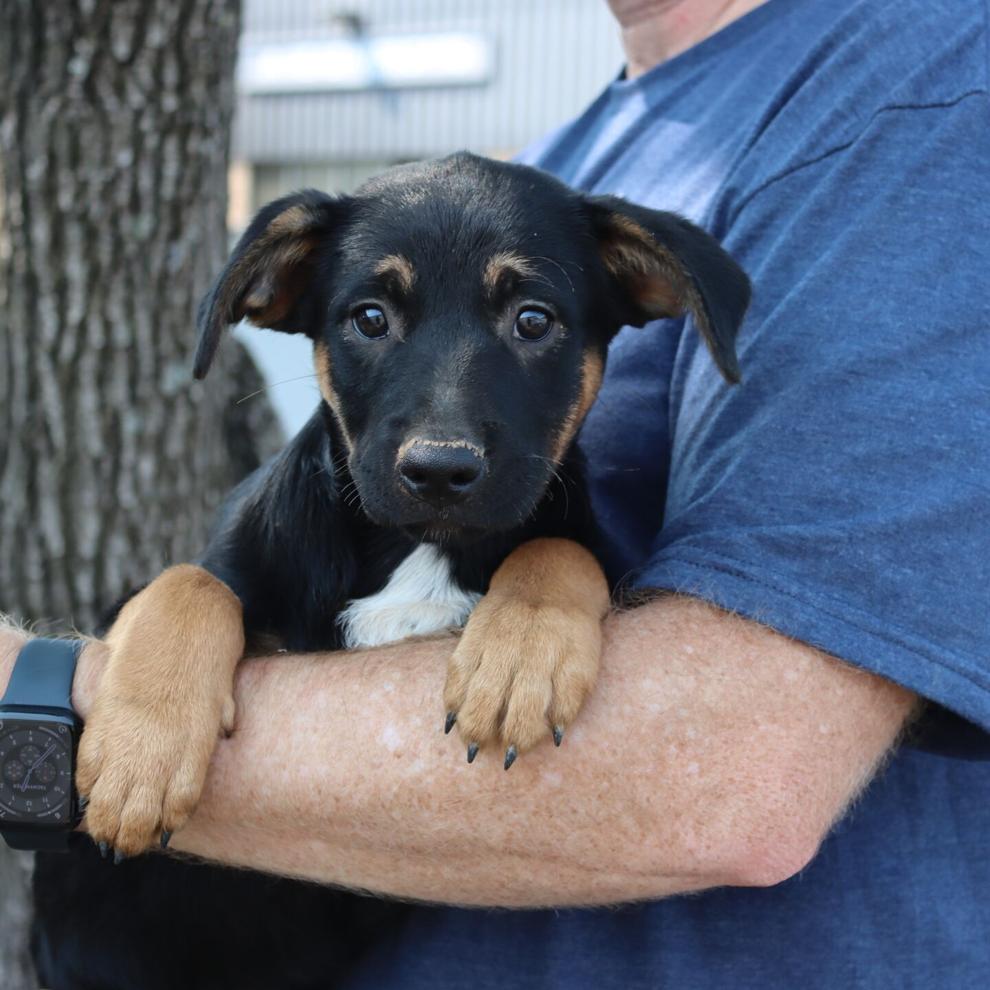 GBeanie 10 Gabbi
Breed: Shepherd Mix
Age: 15 weeks
Gender: Female
Gabbi is a character — entertaining and eager. She is a smart girl and comes readily when called. In fact there is no need to call her. When she hears the back door open, she comes running to greet whomever opened it. She is not fully house trained but is very good about doing her business outdoors when that option is available. She is very laid back for a puppy. She loves to romp with her siblings and is an angel with kids. She does well with everyone she meets and would make a great dog for any family.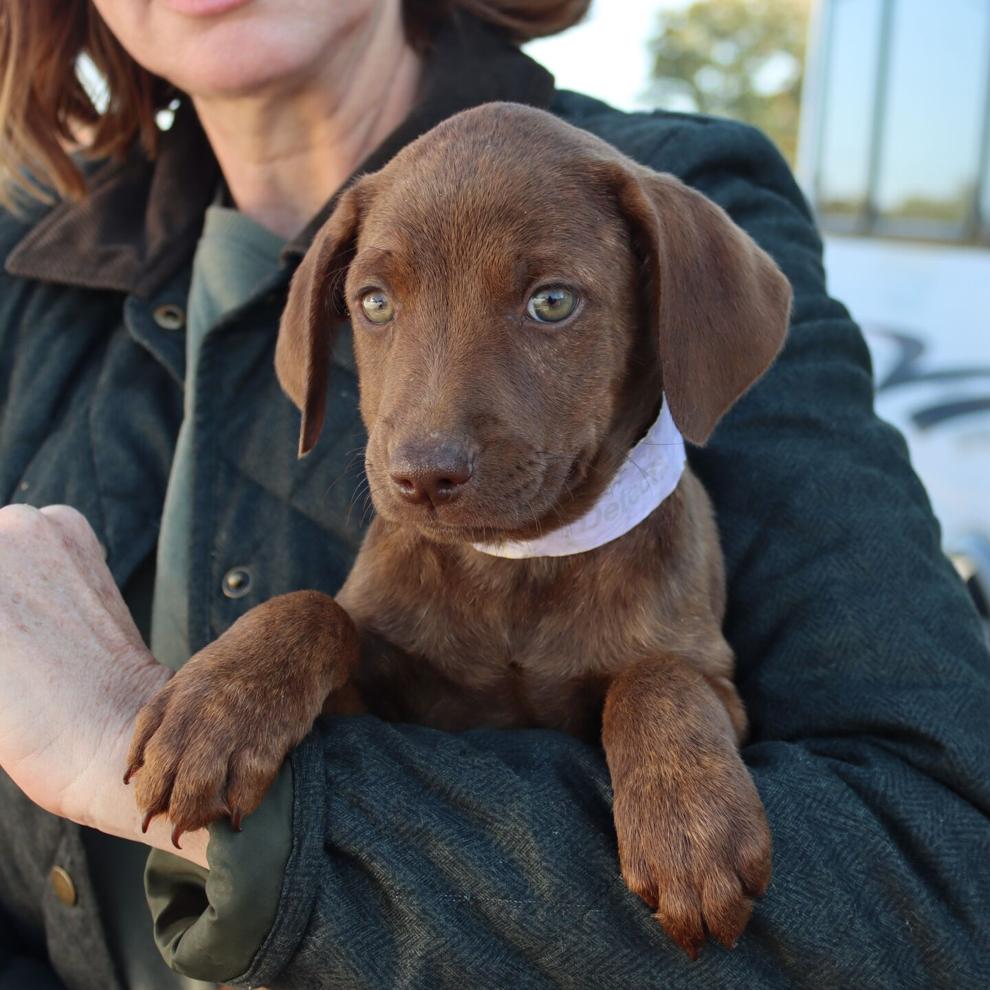 Leton 8 Brownie
Breed: Miniature Pinscher Mix
Age: 7 weeks
Gender: Female
Abbie and her siblings were born in a barn in an abandoned house in rural Louisiana. Mom is definitely a min pin mix and dad is unknown. Brownie has attended two events and is just so sweet and loving with all people she meets of all ages. She is playful with her siblings, but also enjoys being held and cuddled. This little girl will be a nice medium size full-grown. She would love to find a loving, forever home.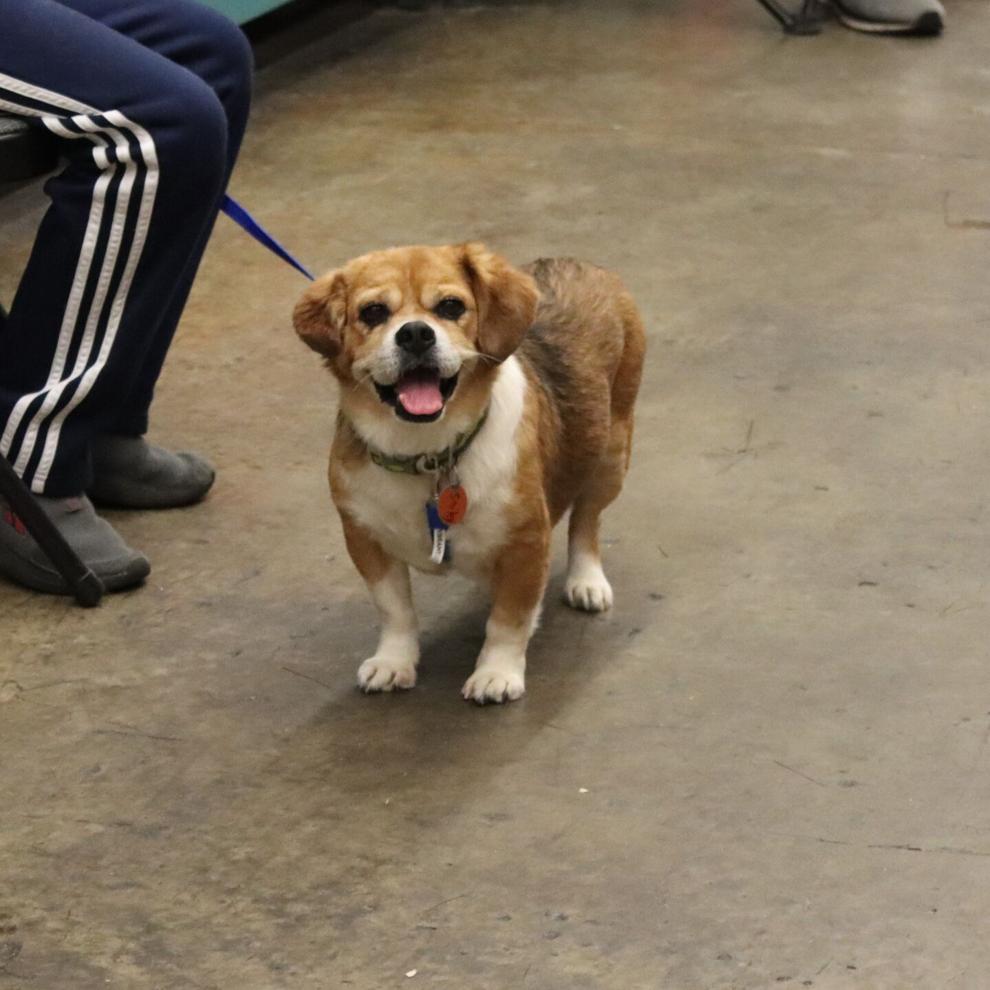 Smiley
Breed: Pekingese / Pekingese Mix
Age: 5 years
Gender: Male (neutered)
Check out Smiley! His owner died and we took his brother in a while ago. Smiley is just a really sweet boy. He loves kids and walks so well on a leash. He enjoys other dogs, but is just as happy hanging out with his humans. He would be the perfect dog for anyone looking for a small, loyal friend. He would be a great first dog as well.