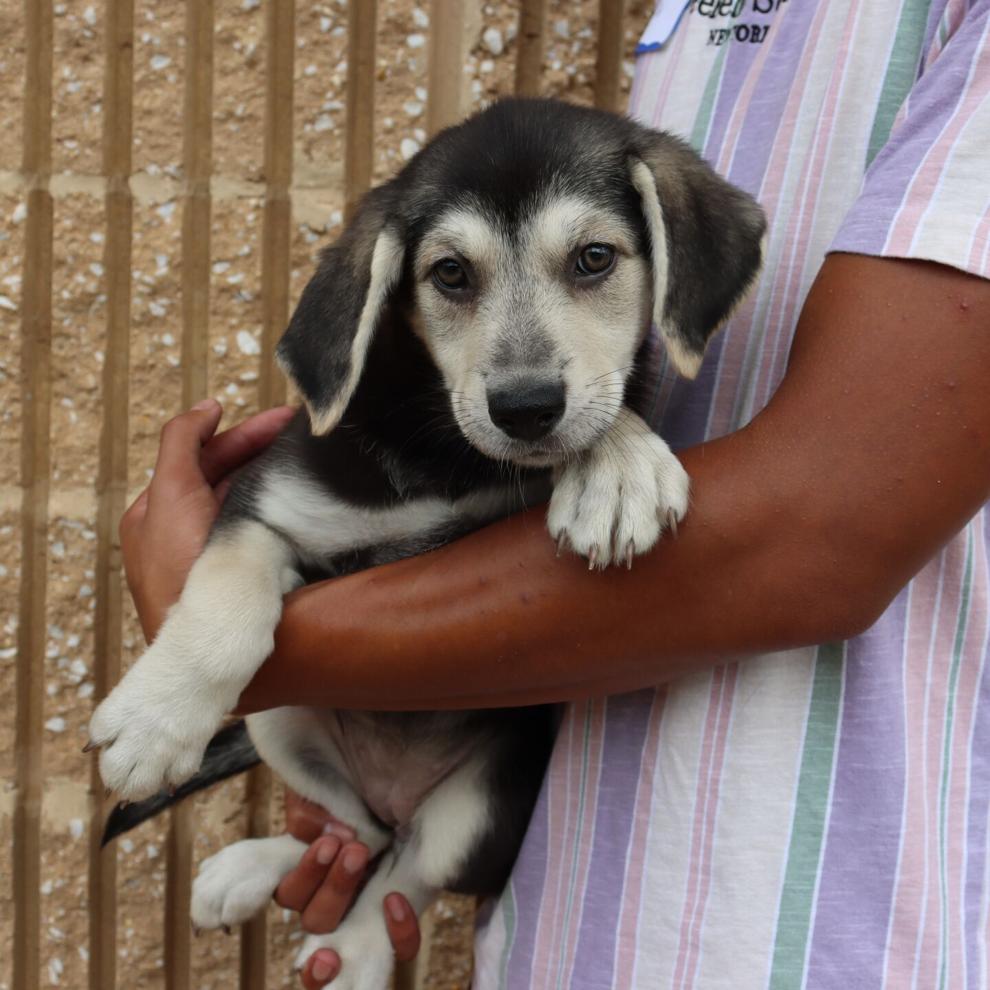 Ruby's RyRy 
Breed: Beagle Mix
Age: 12 weeks
Gender: Female
RyRy is being raised in a home with children. She is a playful loving girl. She is very smart and loves to play with squeaky toys. A DNA test shows that she is many different breeds, with Coonhound, Golden, and Rottie topping the list, however, the Husky part is showing through clearly in this girl,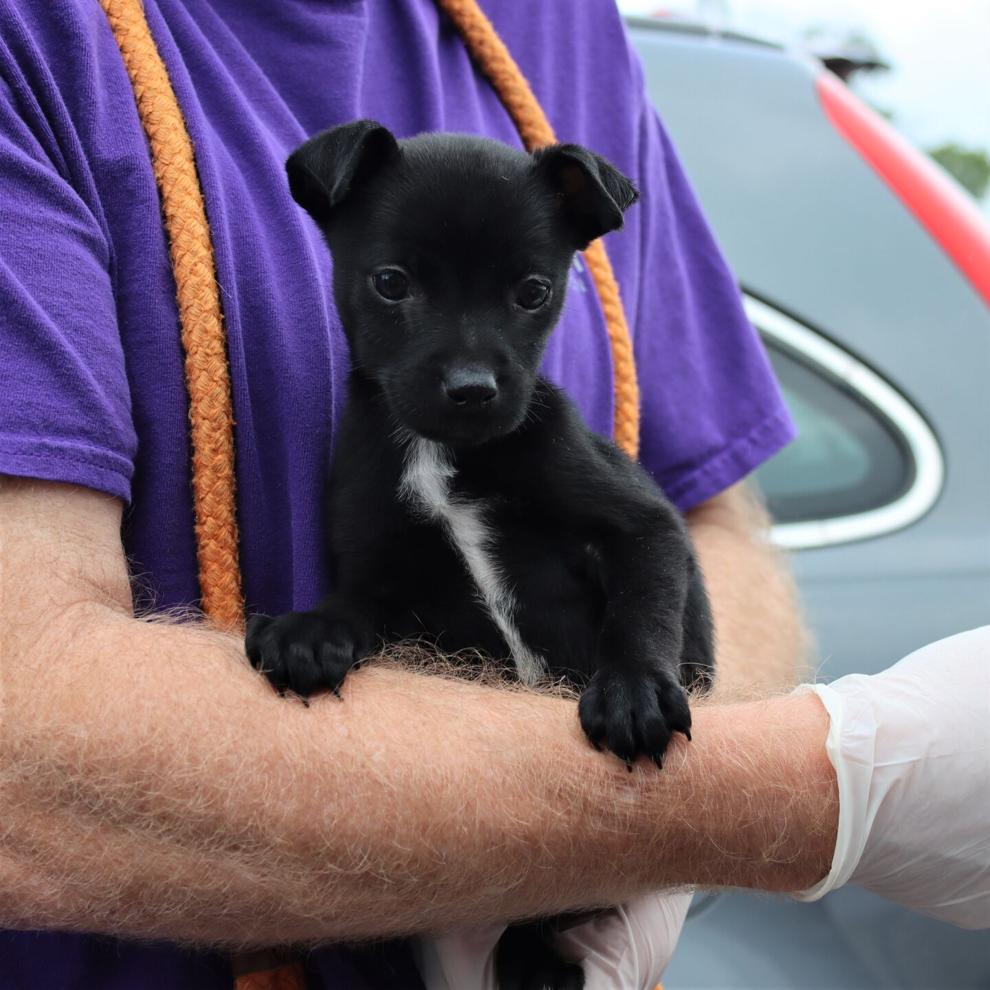 Seasons Pup Autumn
Breed: Labrador Retriever Mix
Age: 8 weeks
Gender: Female
Autumn was found abandoned with her sister when they were 3 weeks old. Autumn is a very sweet girl. She likes kids and is very small for her age. We think she will be mid-sized when full grown. Based on her looks and her sister's, we really think these pups have some small breed in there like Doxie.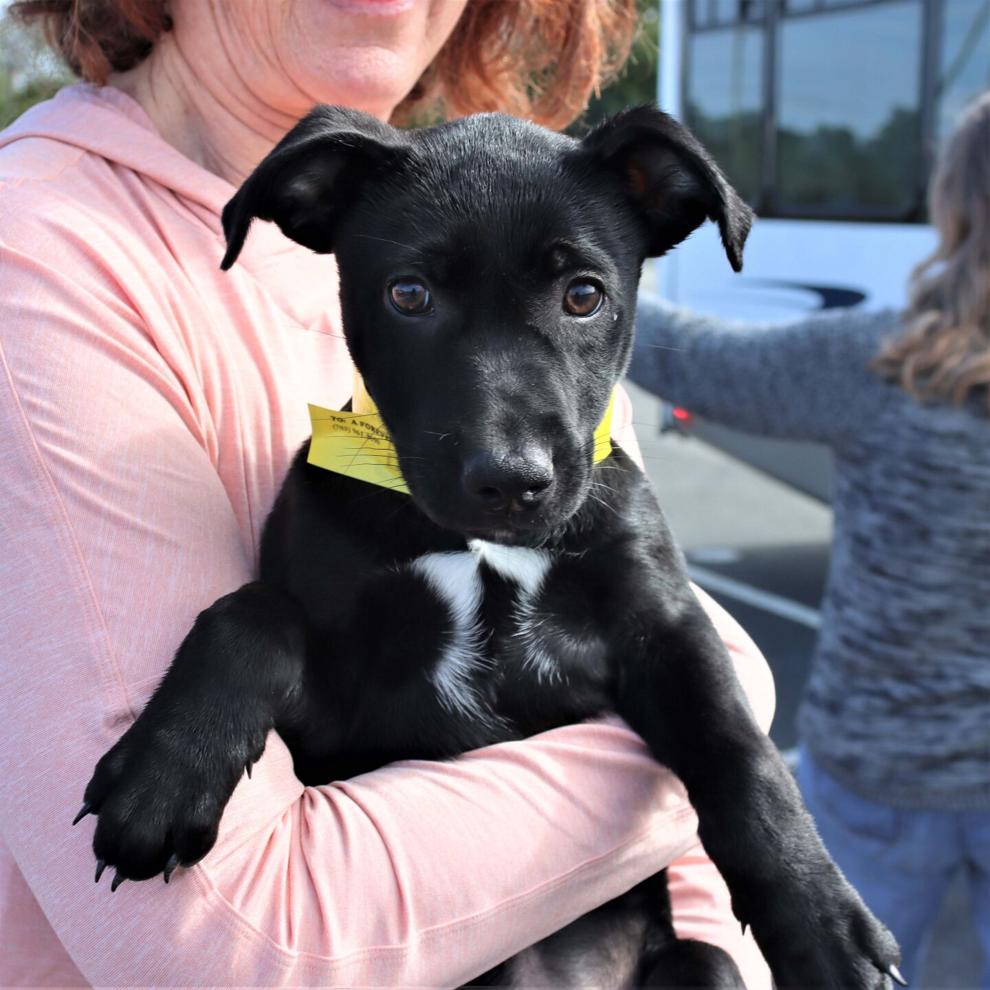 Walking Trail Wendy
Breed: Labrador Retriever Mix
Age: 10 weeks
Gender: Female
Walking Trail Wendy was found on a walking trail in rural Louisiana. She followed two people who were walking on the trail and she passed out from the heat. Luckily she received badly needed treatment and has fully recovered. She is a very calm little girl is who is gaining confidence every day. She loves her people and is good with other dogs.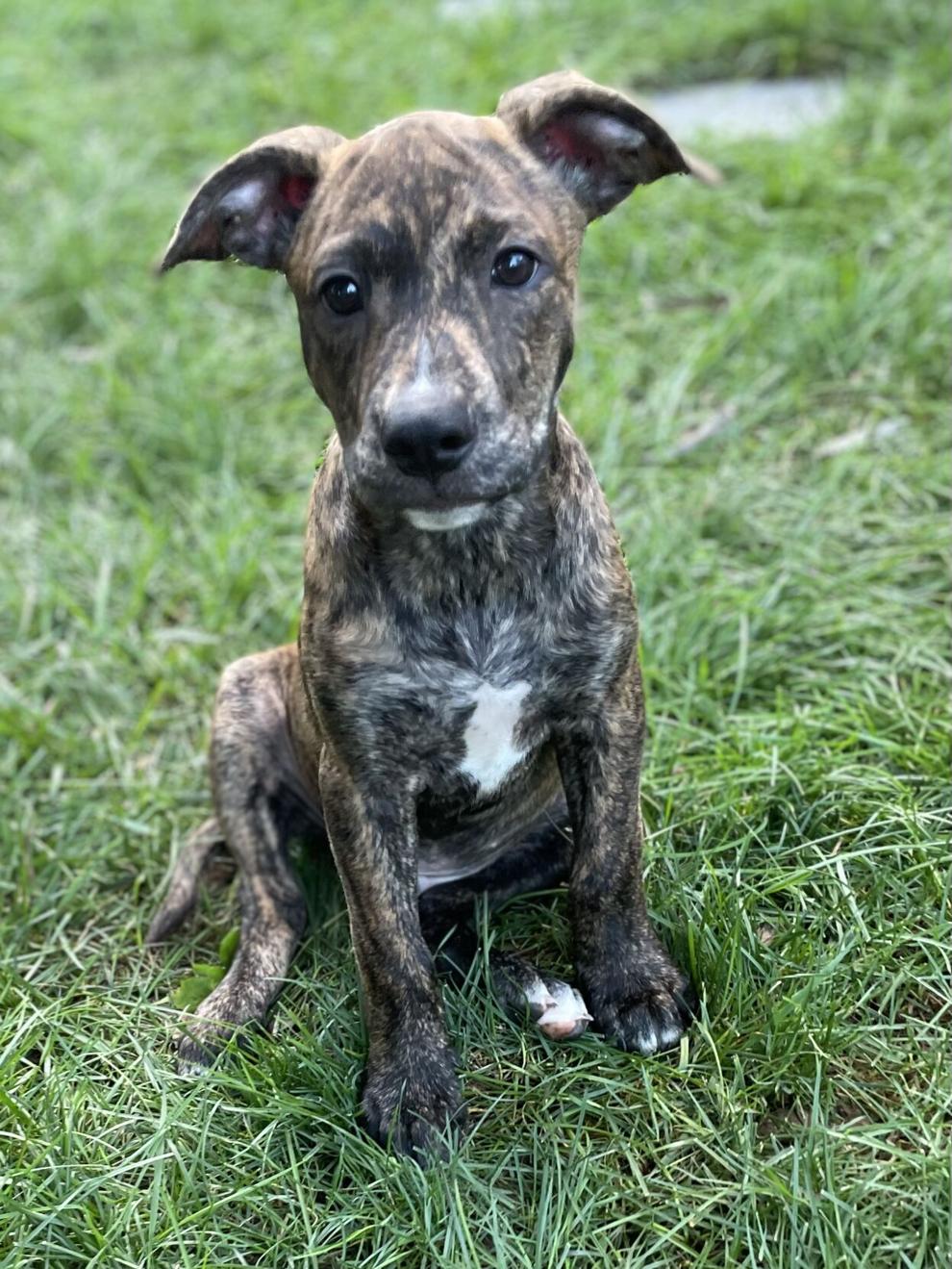 Wilcher 5 Twix
Breed: Shepherd Mix
Age: 13 weeks
Gender: Male
Twix came to us with his 7 siblings from a hoarding situation in Mississippi. He is very independent and likes to explore on his own. He also loves affection and will snuggle with you if nothing else is going on. He will be a loving, loyal, family dog. Don't you love those ears?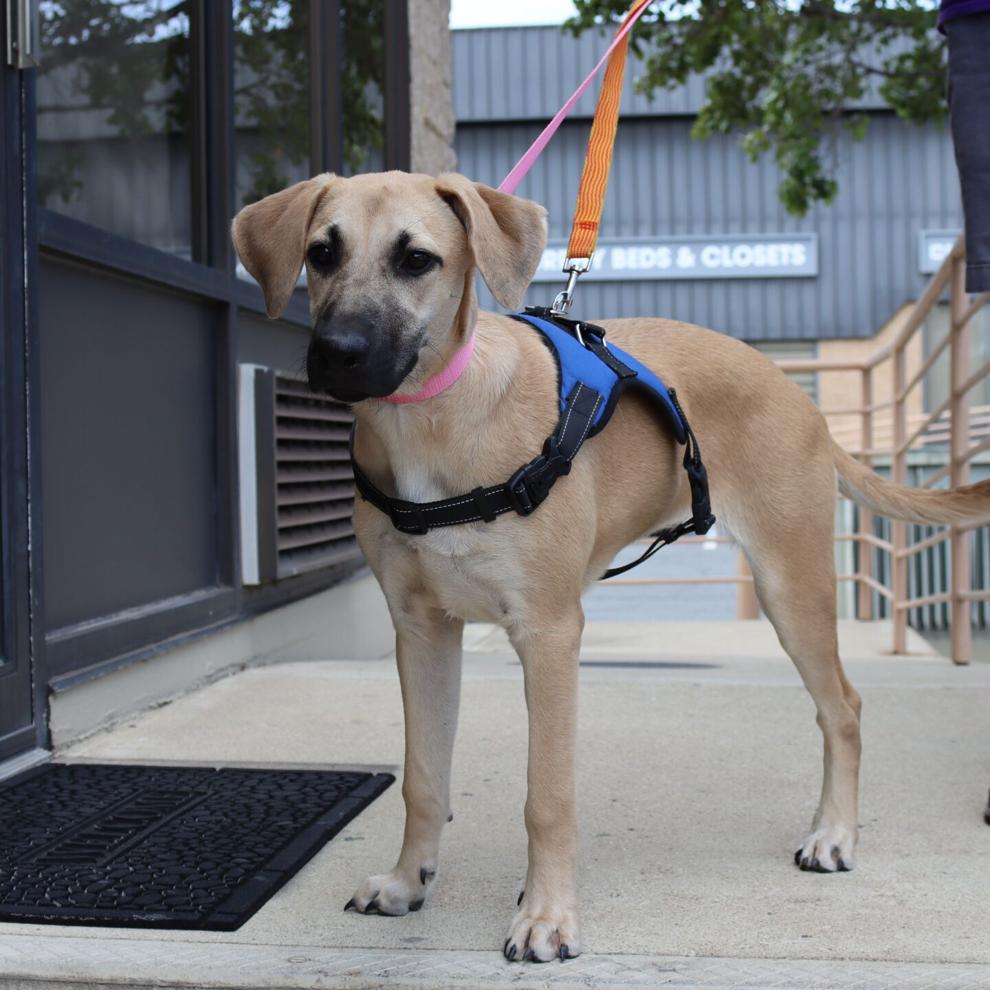 Winnie
Breed: Labrador Retriever Mix
Age: 5 months
Gender: Female (Spayed)
Winnie has had a rough start to life. She was found as a stray with a wire tightly wrapped around her leg. It had been there too long, and she lost her back right leg as a result. But you wouldn't know it with how well she gets around, and she is a friend to EVERYONE. The surgical site is fully healed and she's also SPAYED as well as UTD on vaccinations. She does great with the other dogs and cat in her temporary foster home.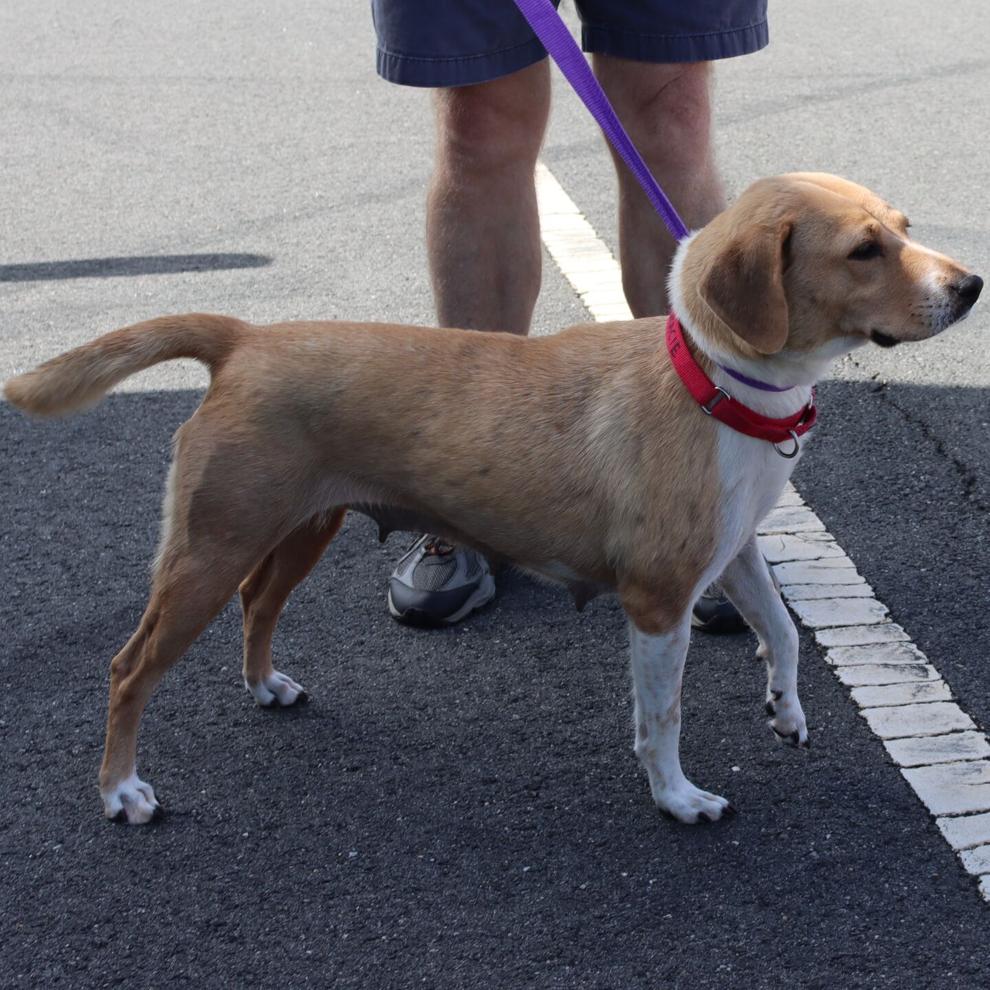 Mama Gracie
Breed: Collie / Beagle Mix
Age: 2 years
Gender: Female (Spayed)
Mama Gracie was rescued from a hoarding case in rural Mississippi. AFH already rescued her babies and now it is her turn to find a forever home. She is a loving, happy girl. She is great with other dogs and little humans. She is crate trained and is doing well with house training.
Mama Gracie's Ginger
Breed: Collie / Beagle Mix
Age: 12 weeks
Gender: Female
The Beagley-ist of her litter, Ginger lives up to the energetic, spunky, and loveable nature of her Breed. She came up from Mississippi with her littermates and her mom is soon to follow. Ginger is a loyal little girl who wants to play and be silly but will quickly come back to her people for love and affection. She is smart and quickly learned to go back into her puppy pen for potty. She loves her toys and running through the grass in the backyard. Based on her current size, we would expect her to be a shorter, medium-size dog when she grows up.
GBeanie 10 Gaga
Breed: Shepherd Mix
Age: 12 weeks
Gender: Female
Gaga is a feisty little thing, not a bit intimidated by her several big brothers and sisters. She comes readily when called. In fact there is no need to call her. When she hears the back door open, she comes running to greet whomever opened it. She is not fully house trained but is very good about doing her business outdoors when that option is available. She would do well in a home with children or other dogs.