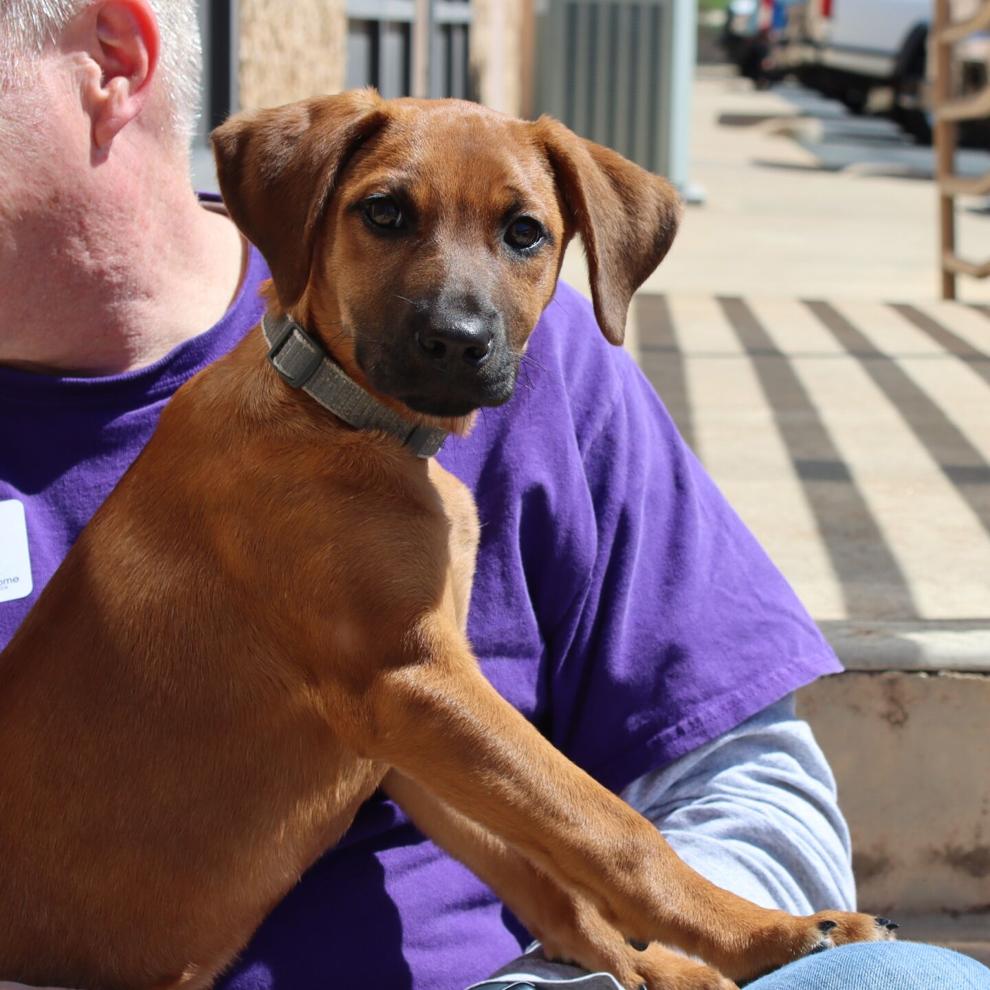 Pumpkin
Female
11 weeks old
Hound mix
Meet Pumpkin! Pumpkin is a super sweet Hound mix, She is curious, intelligent, playful, and loving. She gets along great with other dogs and wants to be where the action is. Pumpkin likes to run and dive under the couch or under the bed and use it as her shield so she has the advantage when playing with her foster brothers. She loves a good snuggle and loves to explore the home. She will be a loving addition to any family. She just wants as much love as she shows. Pumpkin has started crate training and potty training.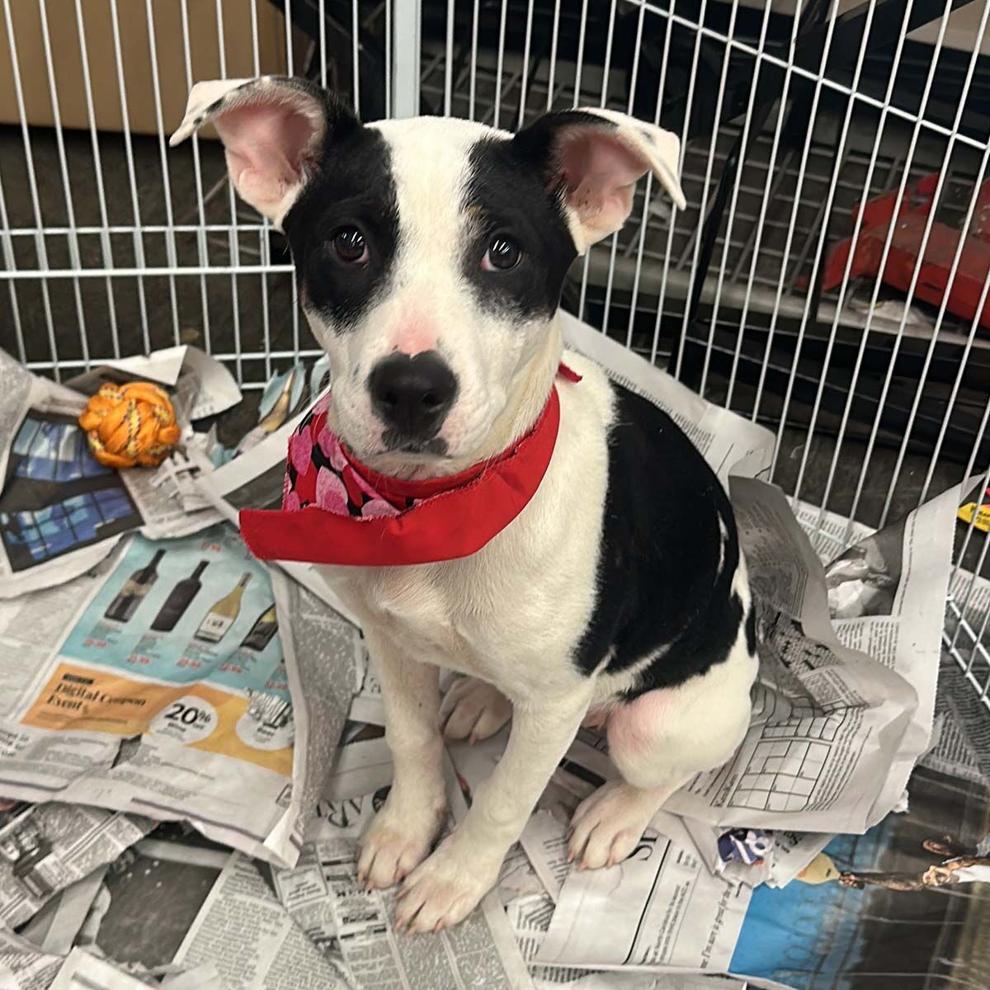 Jasmine
Female
4 months old
Hound mix
Jasmine is an adorable Hound mix. She was picked up as a stray in rural Louisiana. Jasmine is described by her foster mom as mellow, sweet and so loving. Jasmine is good with dogs any size (unknown with cats), children, and of course her foster parents. She is potty trained, crate trained, sleeps during car rides, and is pretty independent (meaning she will not cling to you 24 hours in the day). She will let you know when she is ready to go back inside the house after potty and playtime, and has learned to "sit" quickly (she adorably sits and waits patiently for food). Jasmine absolutely loves to play with her foster brother, Beamer, who is three times her size! When she is not playing, you will find her coming to sit next to you for cuddles and mellows out quickly to nap. In all, she is perfect for any family. You can find more videos on updates of Jasminey on her foster moms TikTok.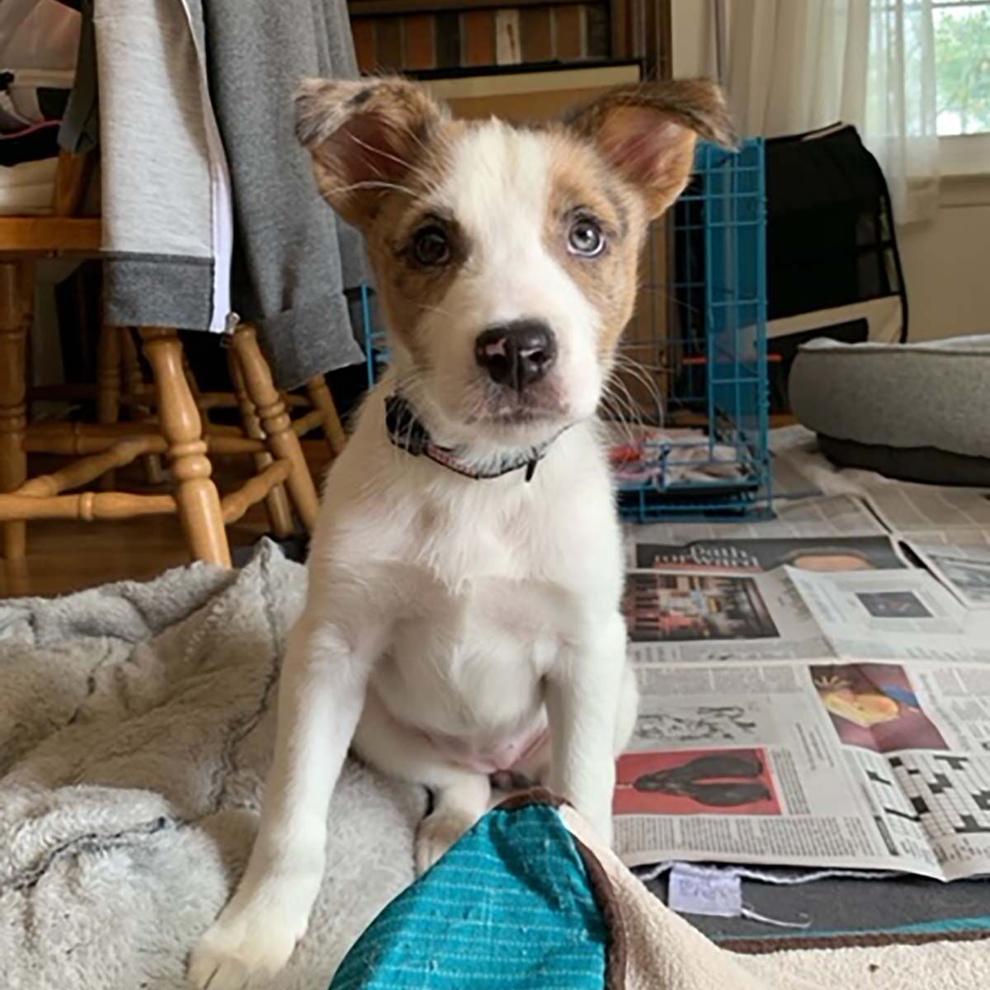 Dixie Belle
Female
One week old
Australian Shepherd Mix
Are you looking for a happy and playful sidekick? Then Dixie Belle is definitely your girl! She is a Aussie mix who is a ray of sunshine. She's a girl who will always be so excited to see you, whether you've been gone at work for a few hours or just went outside to get the mail; she'll greet you with tail wags and a smile on her face! She's eager to please and has been making progress in her foster home, learning the basics and working on her crate training. She's great at entertaining herself with toys and enrichment activities, and after a bit of playtime, she loves to cuddle up next to you for a good snooze! If this sweet, affectionate, fun-loving girl seems like the perfect fit for you … put in an application quick.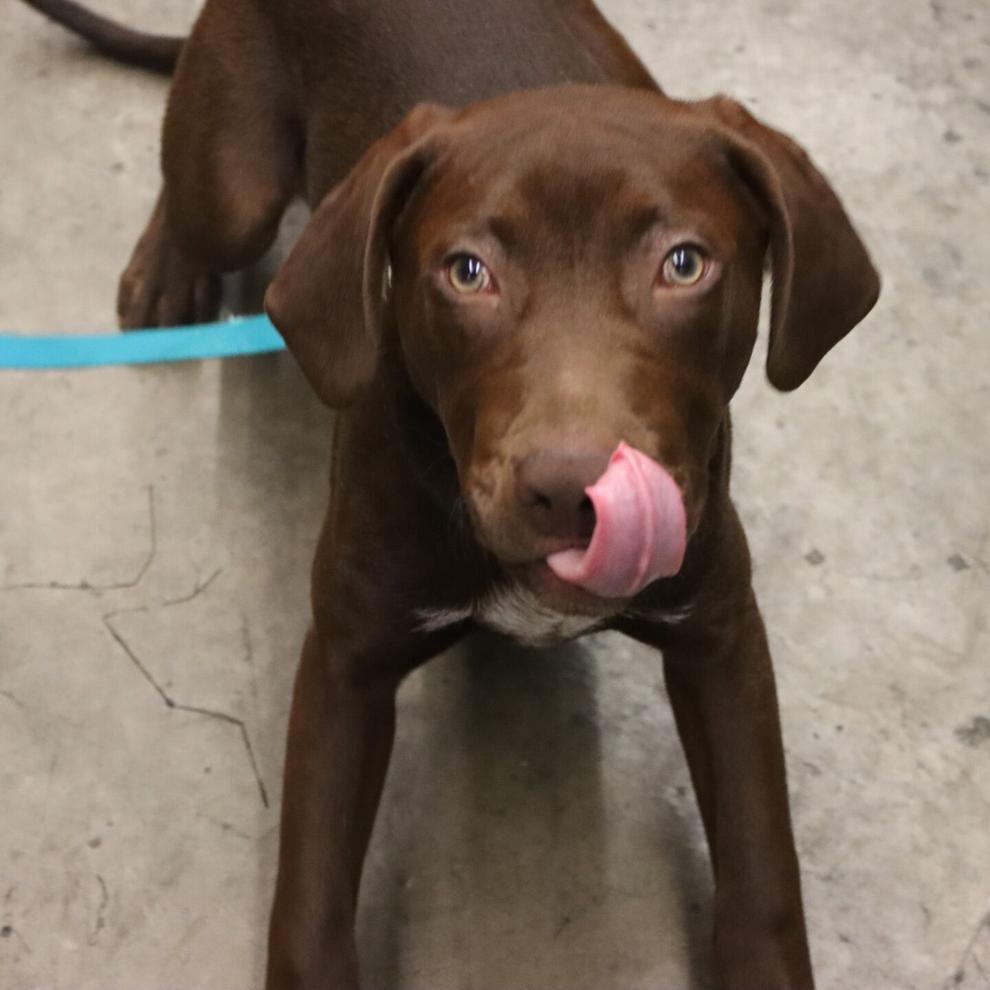 Tammy's Ethan
Male
6 months old
Labrador Retriever / Hound mix
Ethan is coy, affectionate, and darling. He's a pretty zen pup with the right balance of playfulness and calm. He has a rich, chocolate color coat that brings out his hazel eyes and accentuates his handsomeness. This smart boy knows "sit" and "wait" pretty well, and we've started working on leash training with "stop" and "go" as well to combat some pulling. He loves to play fetch, tug of war, and with his puzzle cube.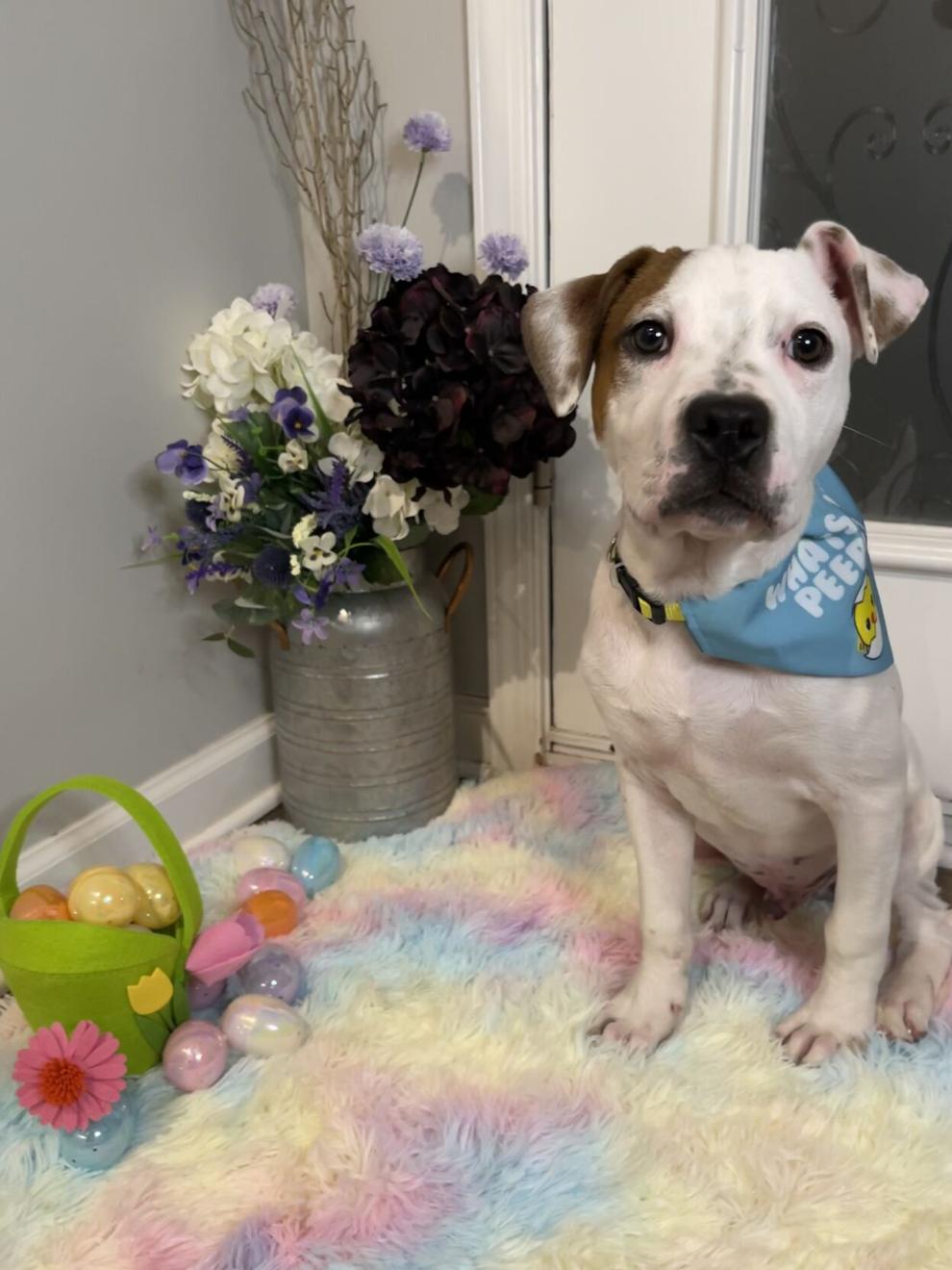 7th Street Oatmeal
Male
3 months old
Patterdale Terrier (Fell Terrier) mix
Oatmeal and his sister  were living at a home in rural Louisiana but no one was taking care of them so a neighbor intervened. Oatmeal's facts: 20 servings of love per puppy kiss, Sugar – 40%, Love – 60%. She is crate trained and mostly housetrained. Ingredients: A pinch of cleverness from a crow, a sprinkle of spots, a scoop of curiosity from a cat, a cup of the sweetest sugar, a cup of happiness, and everlasting love. Mix all this together and you have Oatmeal, the happiest puppy. He loves other animals, wants to be a lap dog, his favorite toy is a stick that he carries around all day, and prefers to take his food bowl back to his favorite blanket so enjoy his meal in luxury.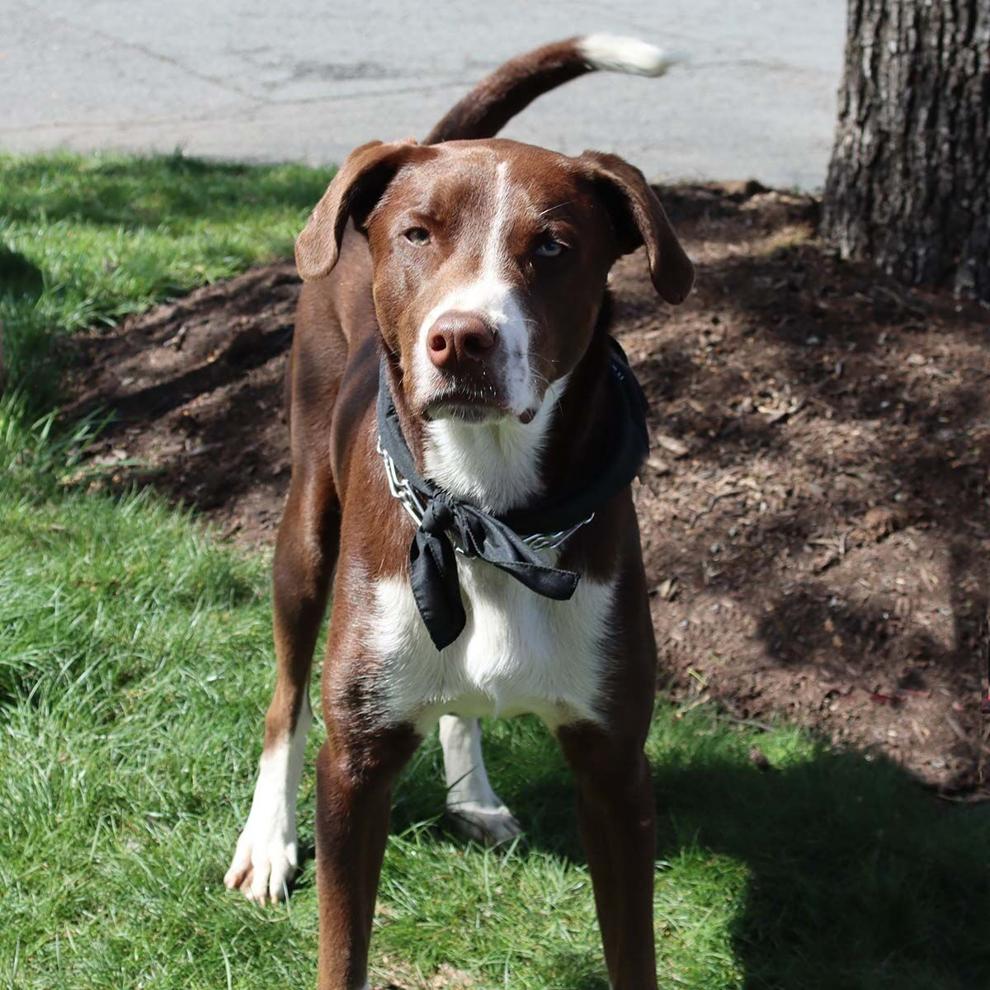 Deuce aka Long Legs
Male
2 years old
Retriever mix
Deuce is an energetic boy. He is toy/play motivated, but will always take a treat! This boy LOVES attention. Deuce only needs a ball and someone to throw it to make him happy. Currently he knows sit, come, down, back up, out, circle. He is crate trained and house trained. He walks well on a leash. This boy is looking for a family that is willing to embrace all he has to give. Would you be willing to make him a part of your family?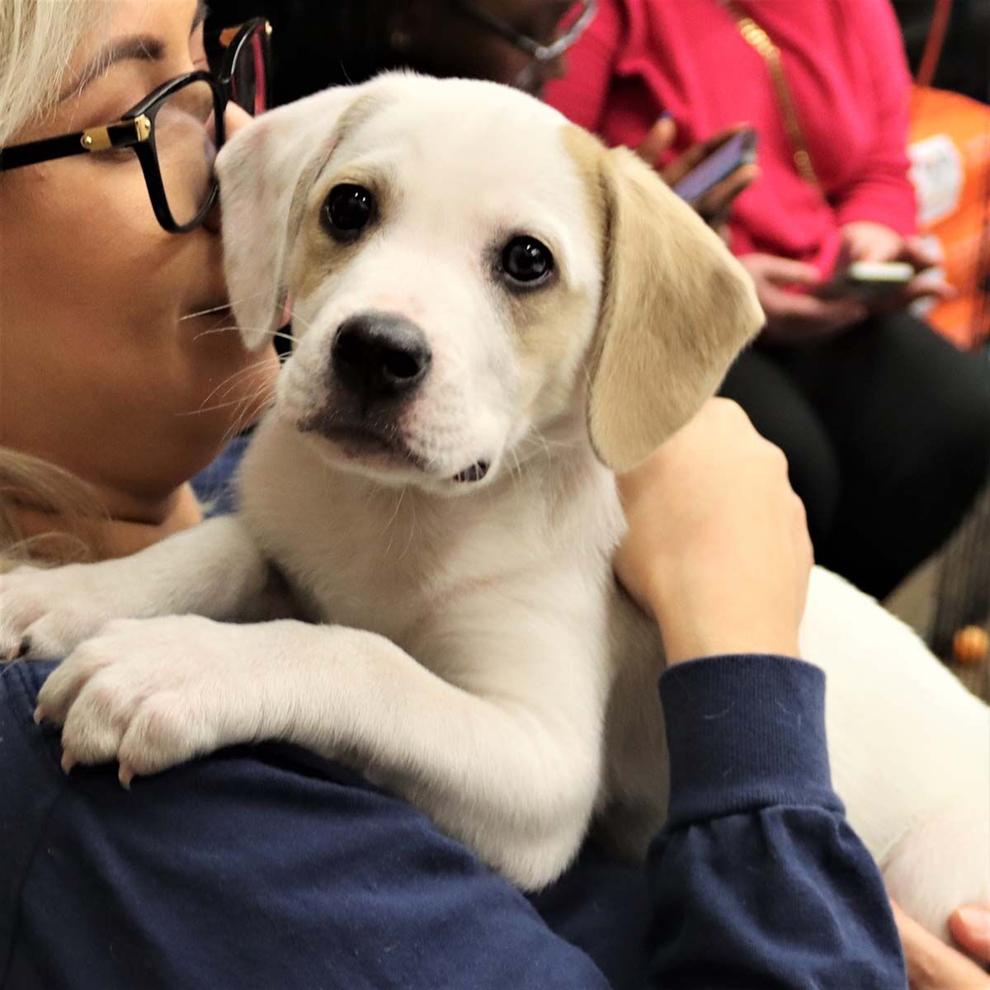 Arya
Female
13 weeks old
Labrador Retriever / Pit Bull Terrier mix
Arya is such a sweet little girl. She loves to be held and enjoys attention. She likes to play and is great with other dogs. Arya is wonderful with kids and would do well in most any home. She is smart and loveable. Won't you give her the forever home she deserves?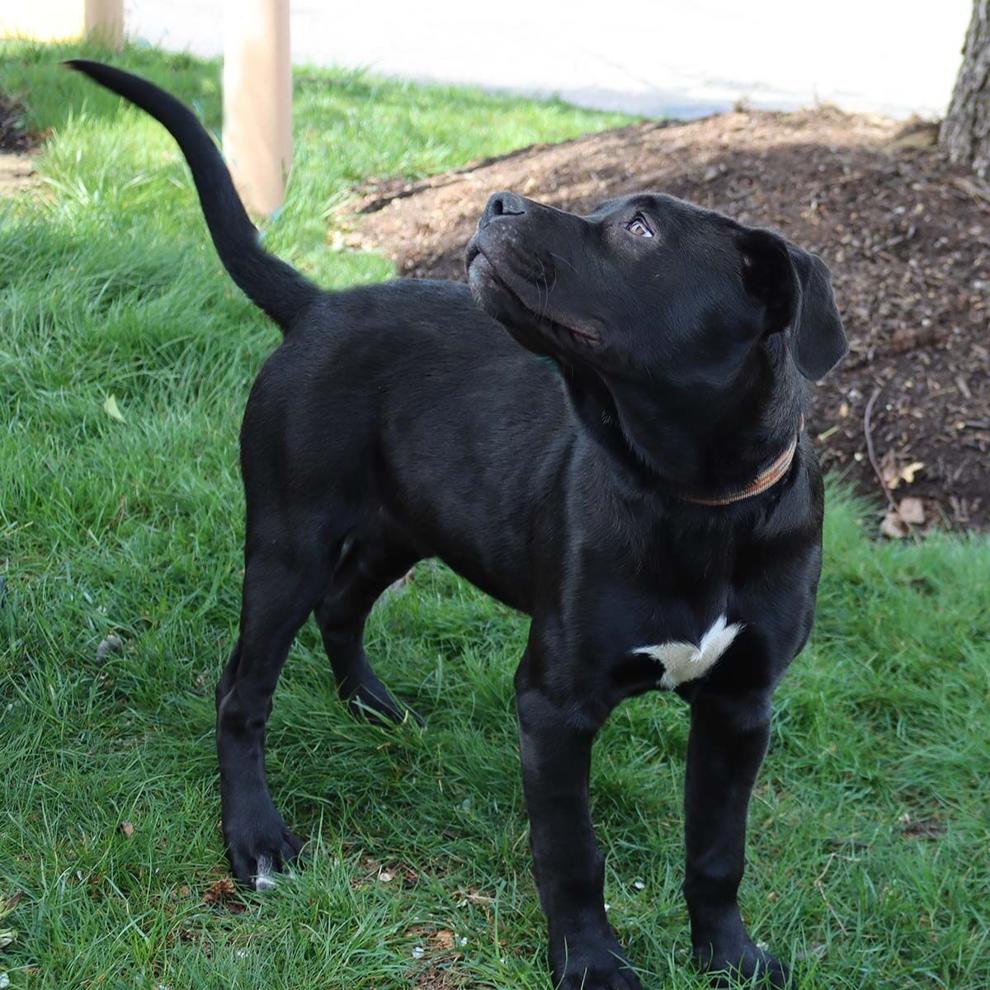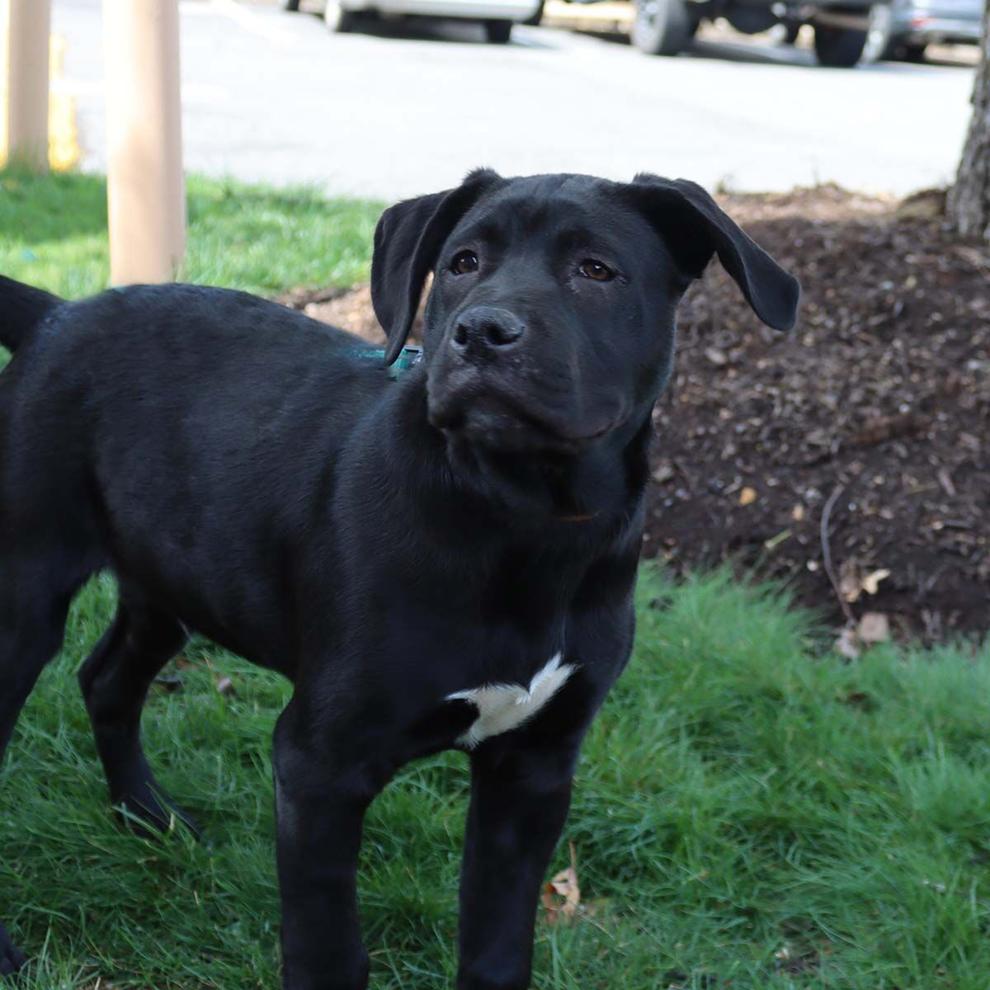 Brock 2 Louis
Male
4 months old
Bulldog mix
Louis loves being outside to chase a ball, go for a walk or lay in the sun. He is both house and crate trained. Louis is doing very well on leash training and knows commands like sit, crate, down and heal. He is very treat motivated, loves to chew on a good bone and is great at tug. He loves people of all ages and is great with other dogs. Louis can't wait to find his forever home.