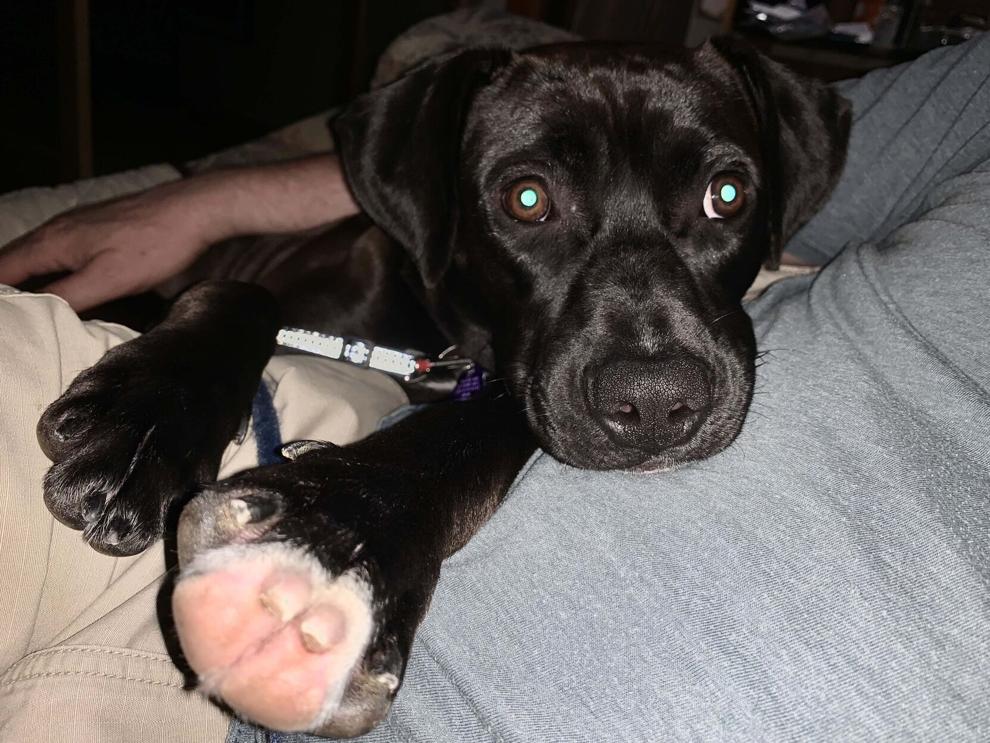 Addams Fam Gomez
Breed: Terrier Mix
Age: 10 months
Gender: Male (Neutered)
Gomez is a spunky little water baby. He is housetrained and crate trained. He walks well on a leash. He's being fostered in a household with kids, cats, and dogs, and would do well in many types of households. This meaty potato enjoys frolicking in the grass, exploring the great outdoors, and snuggling up on the couch while watching TV. He's still searching for his forever home, could that be with you?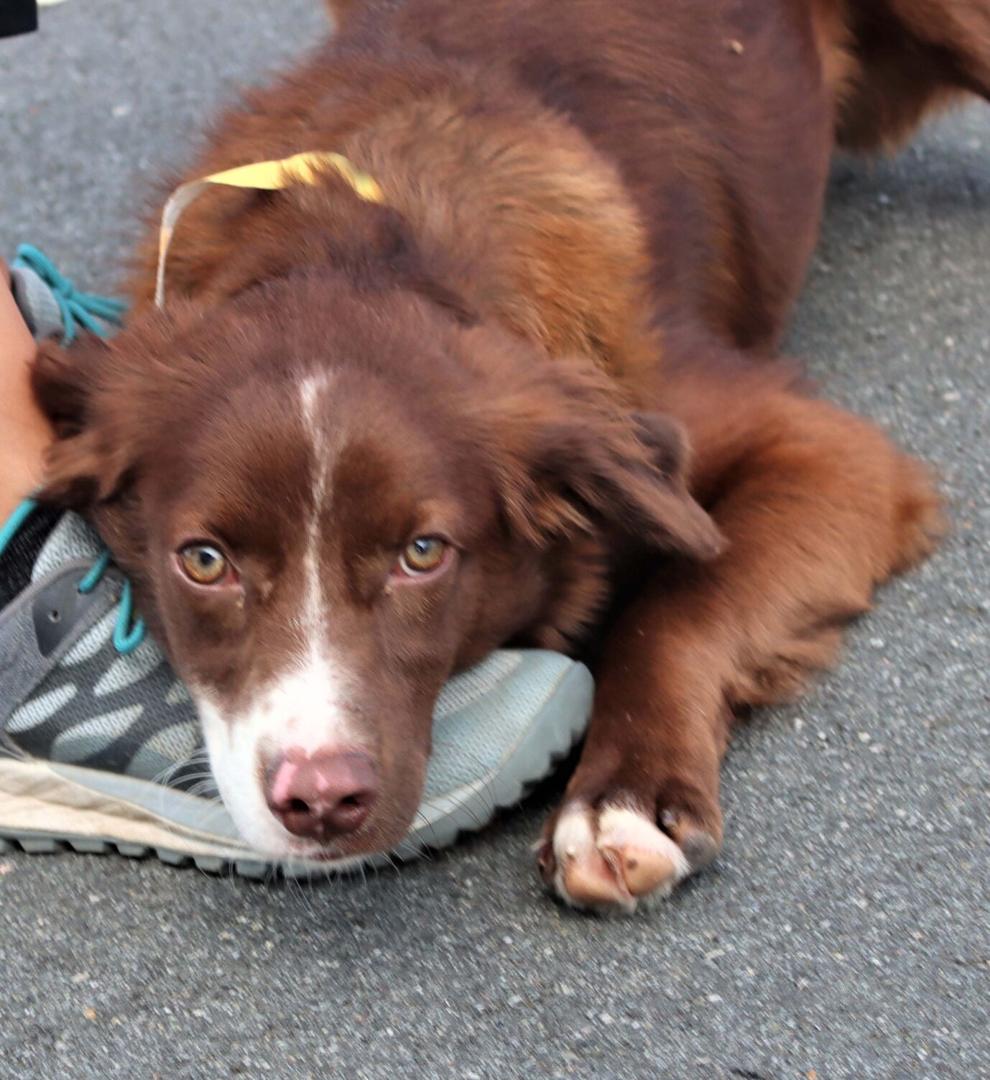 Allen
Breed: Australian Shepherd Mix
Age: 7 months
Gender: Male
Allen is such a sweet, loving boy. He loves other dogs and has lots of puppy energy. He was confiscated from a house where a bunch of dogs were being neglected in rural Mississippi. This happy boy does not let anything get him down. He just wants a family to love forever.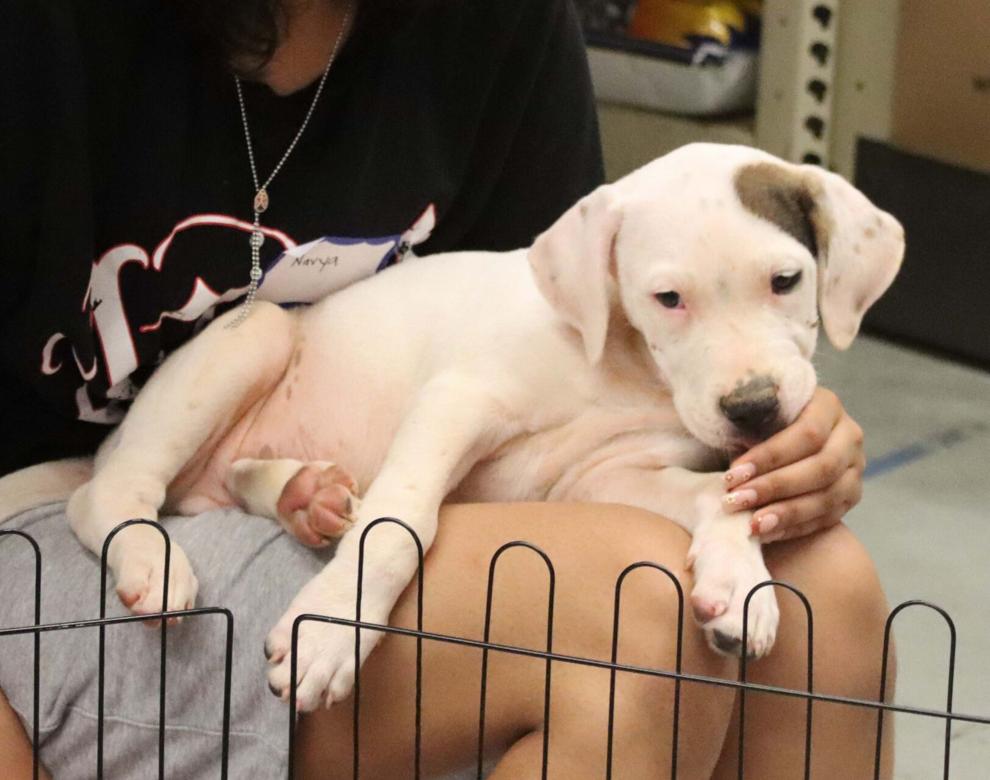 Benton Babies Billy
Breed: Labrador Retriever Mix
Age: 15 weeks
Gender: Male
Billy is an adorable boy. He is half grown and should be a medium sized dog when full-grown. Billy is very laid back and delightful. He enjoys snuggling with people of all ages. He loves to romp with his brother and loves to play with his humans too. At adoption event this week, he spent all day with an 8 year old who was giving him hugs and kissed. He would do well in a home with other dogs or children.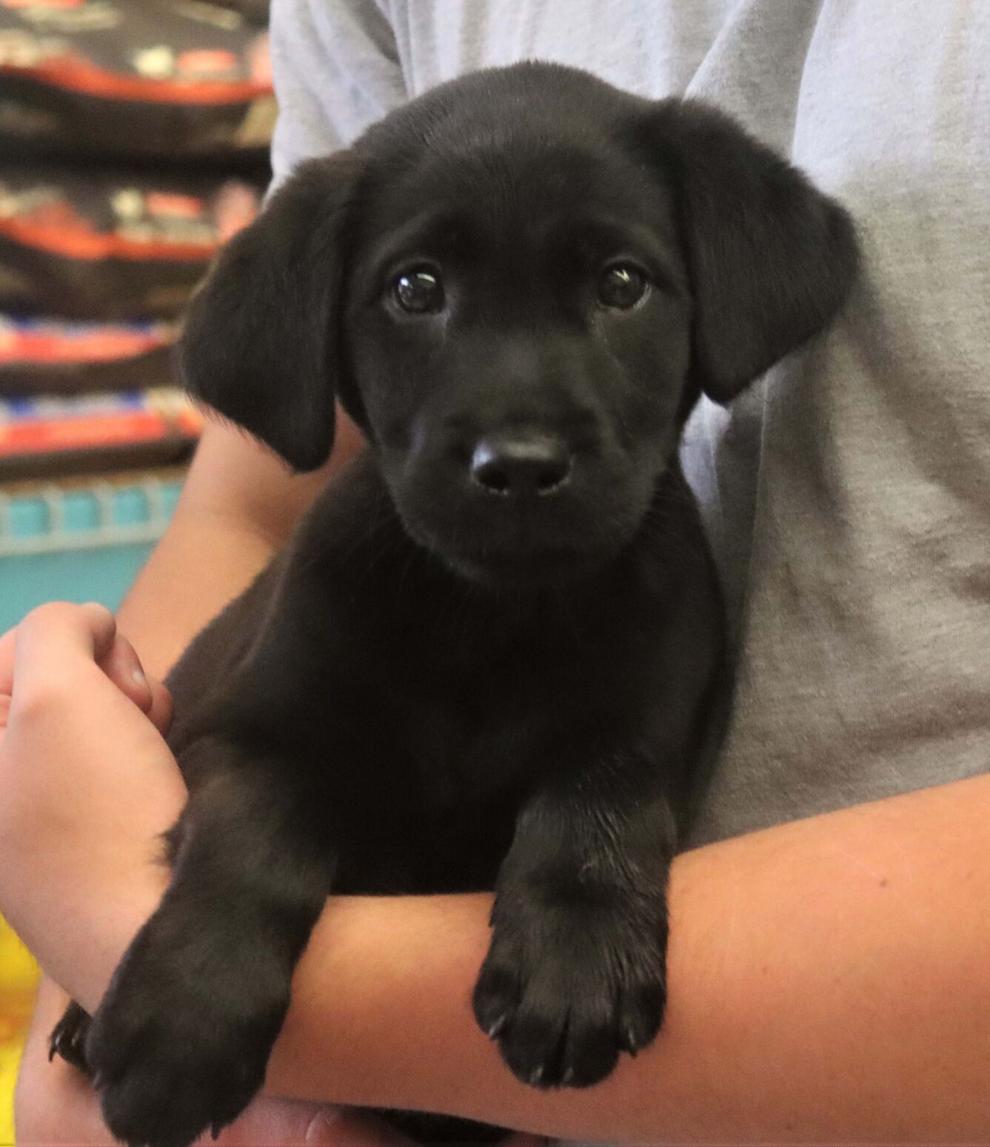 Bert
Breed: Labrador Retriever Mix
Age: 8 weeks
Gender: Male
Bert is an adorable Lab mix. He was being given away by someone in rural Louisiana so one of our rescue partners grabbed him to keep him from ending up in a bad place. He is now loving his foster family. He loves to play and is already showing us how smart he is. He truly has the lab personality and would love a family to call his own.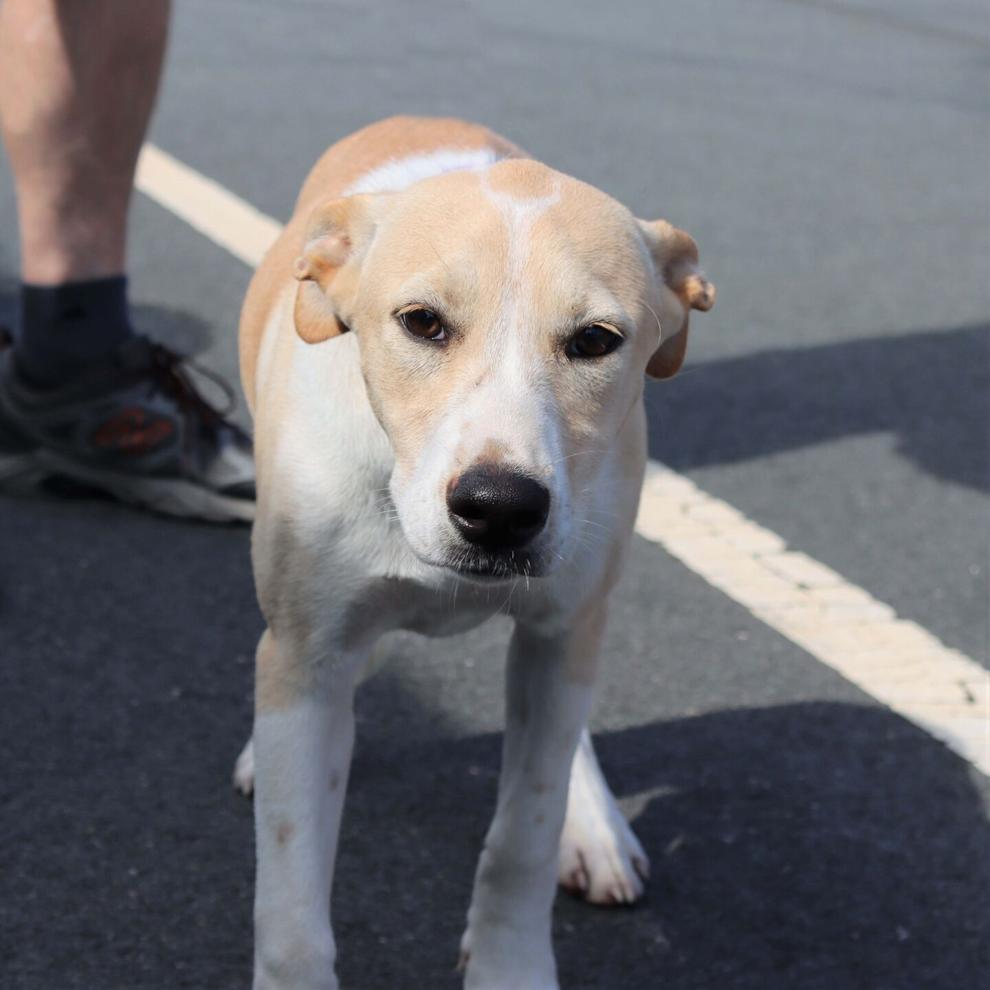 Betty
Breed: Shepherd / Labrador Retriever Mix
Age: 4 months
Gender: Female
Betty is an adorable Shepherd/Lab mix pup. This sweet girl was found alone in the woods in rural Mississippi. She is a happy girl who is half grown. She is very playful. She enjoys the company of other dogs and is also very sweet. She loves her humans and enjoys people of all ages.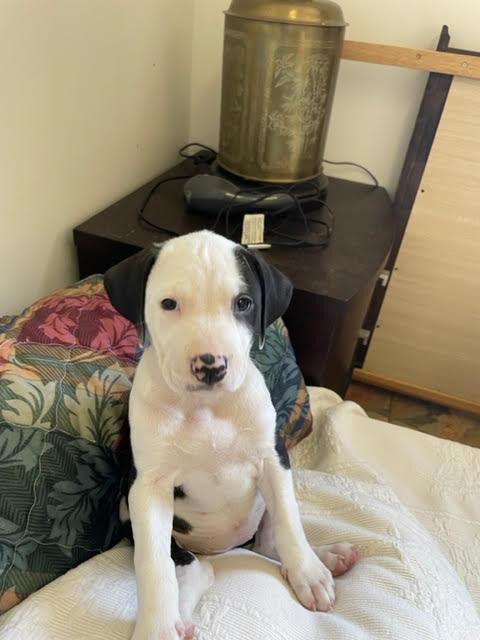 Beverly's Bunch Sandy
Breed: Pit Bull Mix
Age: 9 weeks
Gender: Female
Sandy is a sweet girl who came from lady who cared for Beverly and her siblings until very recently. Now they are in a foster home at AFH. Sandy is a sweet, playful girl. She is a happy lady and loves people. She loves to romp with her siblings as well.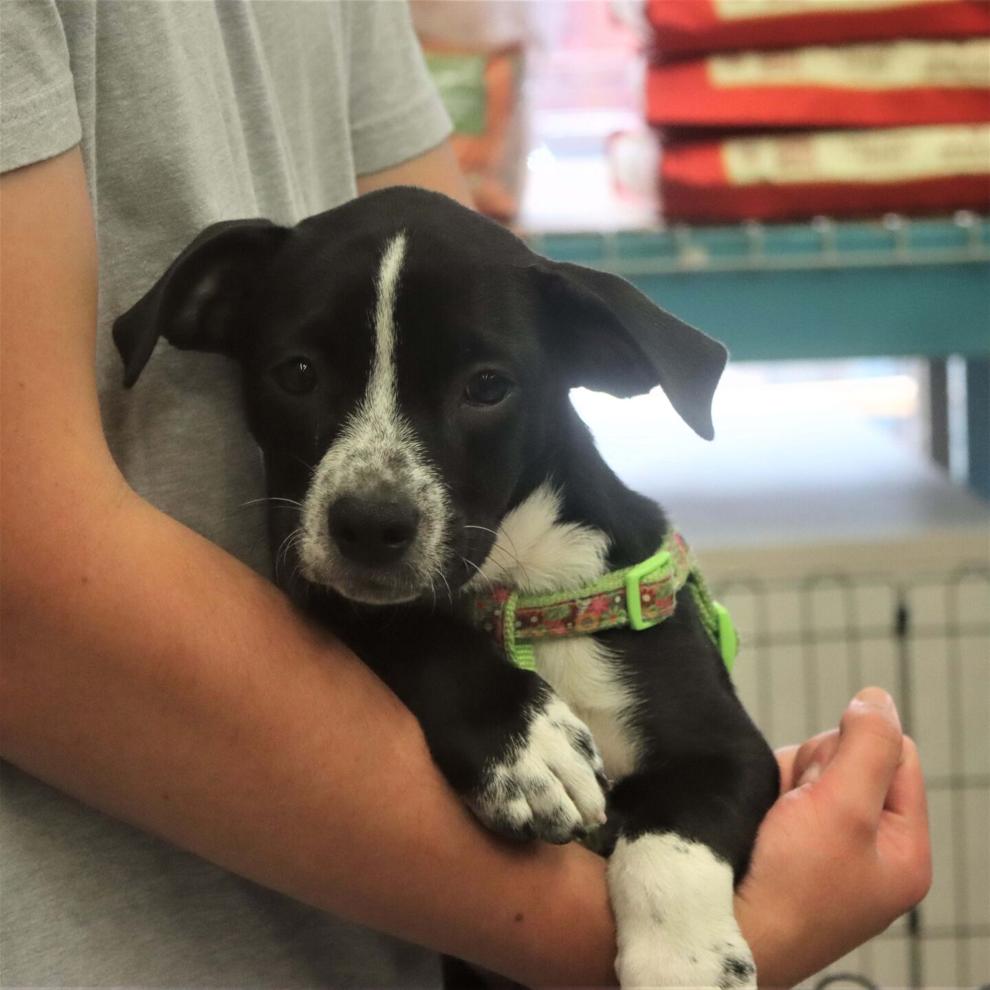 Brooke's Bunch Alice
Breed: Collie / American Pit Bull Terrier Mix
Age: 13 weeks
Gender: Female
Alice is almost all black but also has a defining white stripe on her nose and a spotted muzzle which helps to define her from her sisters. She is snuggly once she can rest in your arms or on your lap. Otherwise, she is what we call a "wiggle worm." She enjoys romping and playing and is very curious.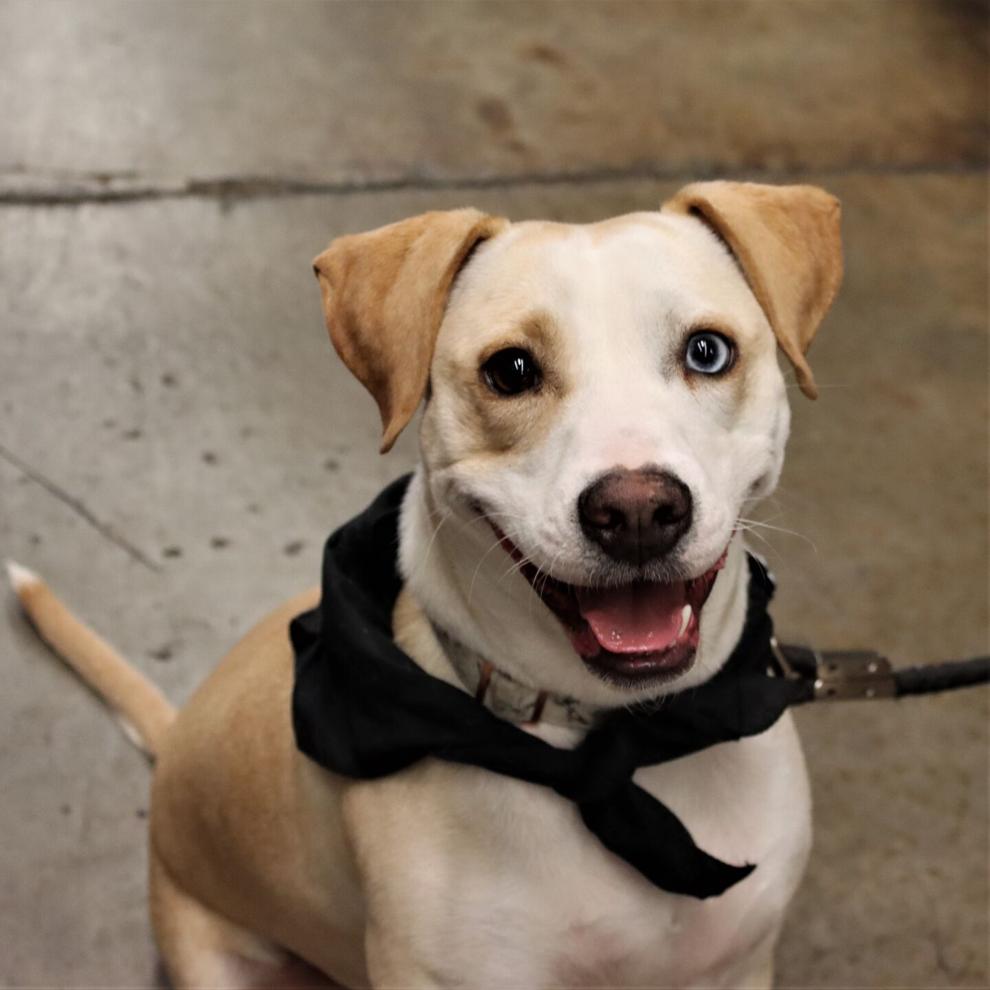 Coco
Breed: Hound / Australian Shepherd Mix
Age: 2 years
Gender: Female (Spayed)
Coco is a mommy dog who started her life as a chained dog in Mississippi. Now freed, she is a sweet girl who will talk to you if you talk to her. She gets along with other dogs and is super friendly.  She loves long walks, riding in the car and new adventures. Her curiosity is endless. She also loves squeaky toys and playing chase or tug of war. She can't wait to find a loving new home.