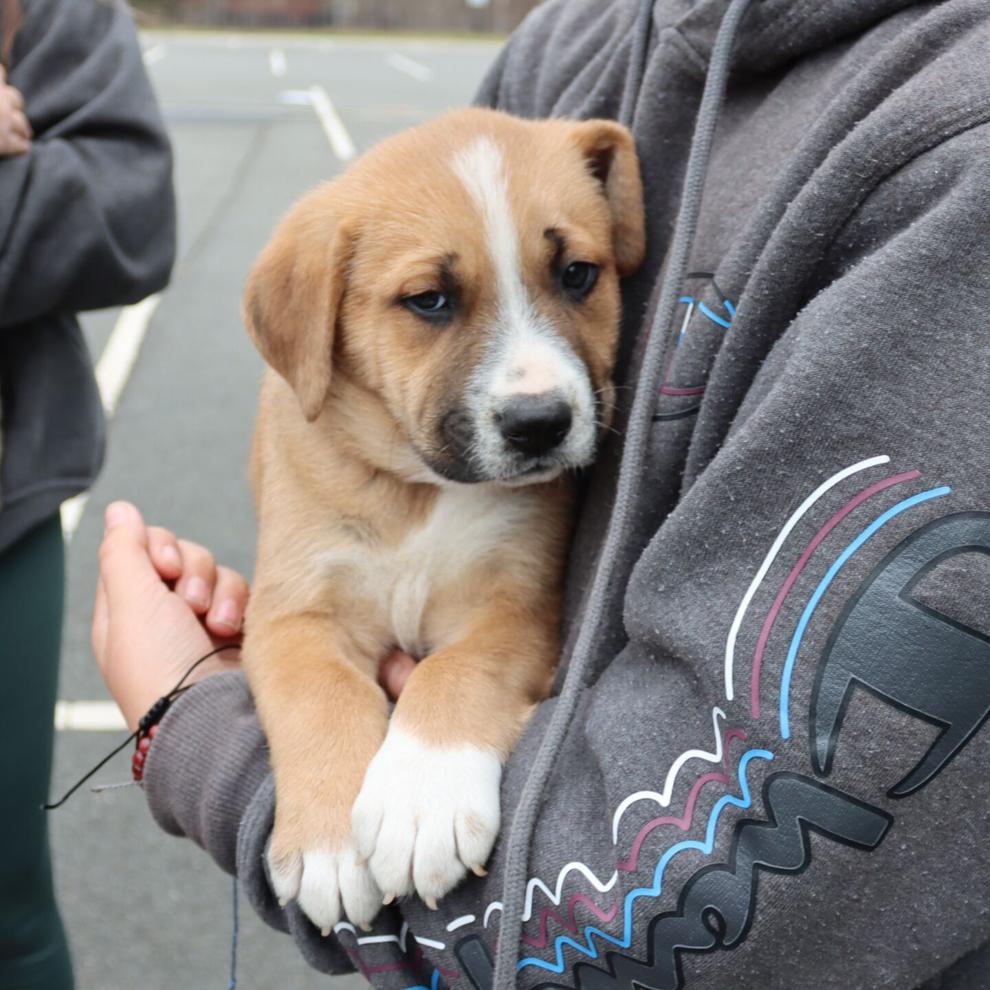 Center Crossing Moose
Breed: Saint Bernard St. Bernard Mix
Age: 9 weeks
Gender: Male
Moose and his siblings were found on a bridge in rural Mississippi. He is a very laid back, sweet pup. Of all his siblings, he looks the most like a Saint Bernard. He will be a big boy but more the size of a lab than a Saint. He is a great pup. He loves to play and is great with people of all ages.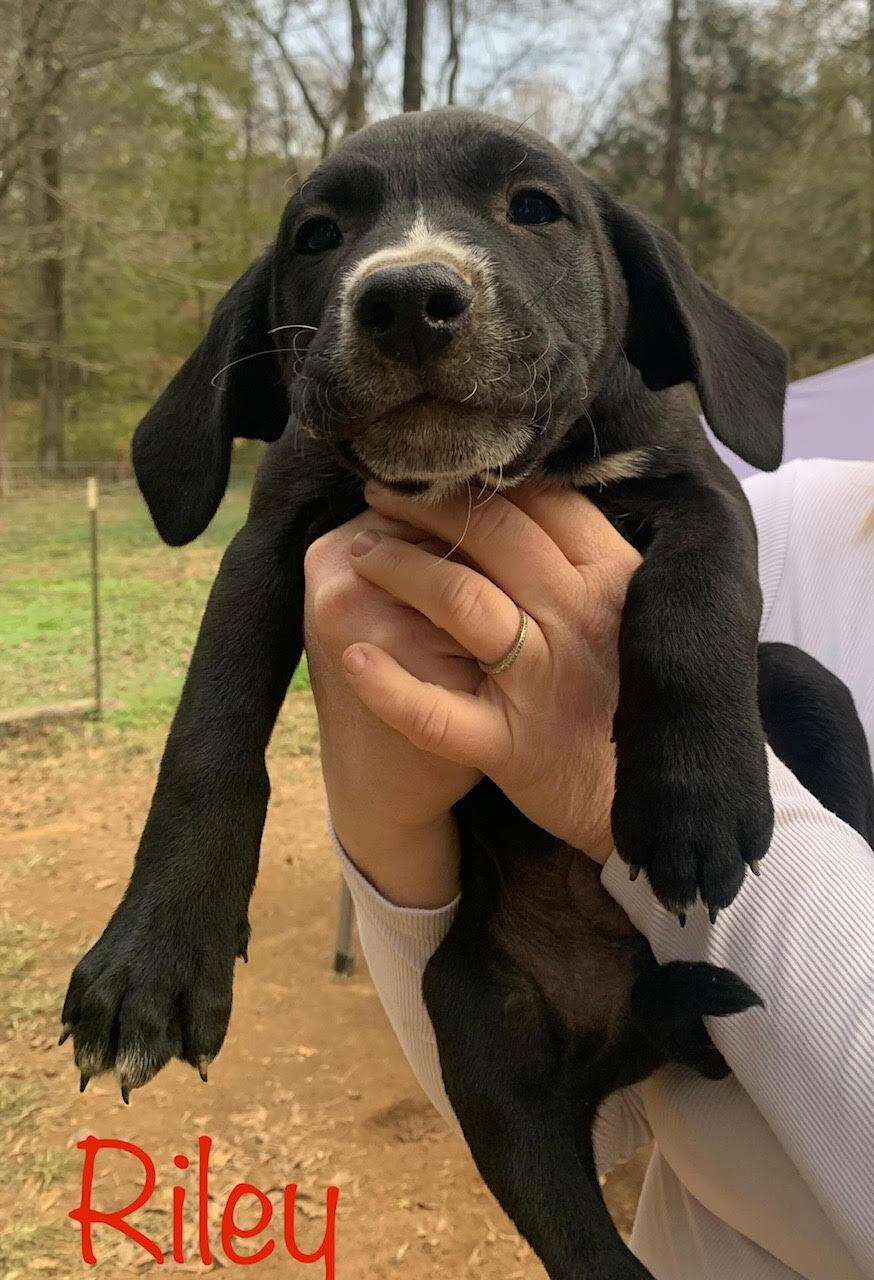 Tammy's Riley
Breed: Labrador Retriever / Hound Mix
Age: 11 weeks
Gender: Male
Regal Riley is the litter leader who is happy to be the first to greet company (I think he knows he gets extra petting being the greeter). Riley follows basic directions and commands pretty well. He plays watchdog when his brothers and sisters are napping. Riley likes to hold his head high when being coddled; he's rather astute and black-labish in that regard.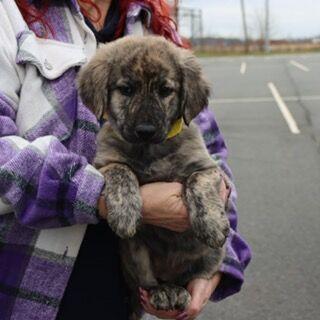 Christmas Cheer Snuggles
Breed: Labrador Retriever / Hound Mix
Age: 10 weeks
Gender: Female
The Christmas Cheer Pups are adorable and are arriving just in time for Christmas! Their mom is a Yellow Lab and their dad is a brindle colored Hound. Snuggles is true to her name. She just melts into your arms, but also loves to romp with her siblings.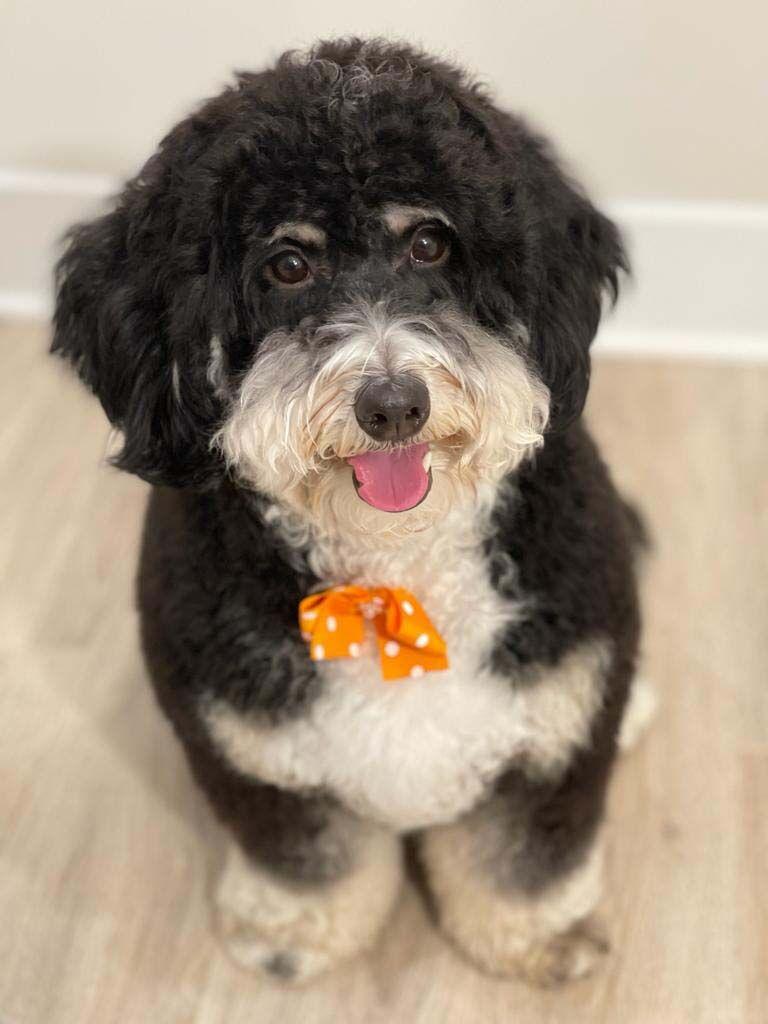 Coco the Bernedoodle
Breed: Bernese Mountain Dog / Poodle
Age: 8 months
Gender: Female
Coco's family is severely allergic so they reached out to AFH to find her a new home. Coco is a mini Bernedoodle. She is house trained and crate trained and she gets along with other dogs and people. She is just so playful and adorable.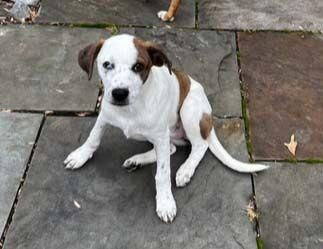 Coman's 3 Sharlee
Breed: Labrador Retriever / Pointer Mix
Age: 15 weeks
Gender: Female
Sharlee is a Labrador/Pointer mix puppy. She is everything you want from a puppy—happy, energetic, curious, and cuddly. She bugs her foster sister by climbing on top of her, trying to eat her sister's food first and then hers, she barks at her own reflection in windows and at the fire in the fireplace, and she chases after anything we throw in air. She is crate and house trained. She sleeps through the night and eats well. She lets us know when she needs to go outside.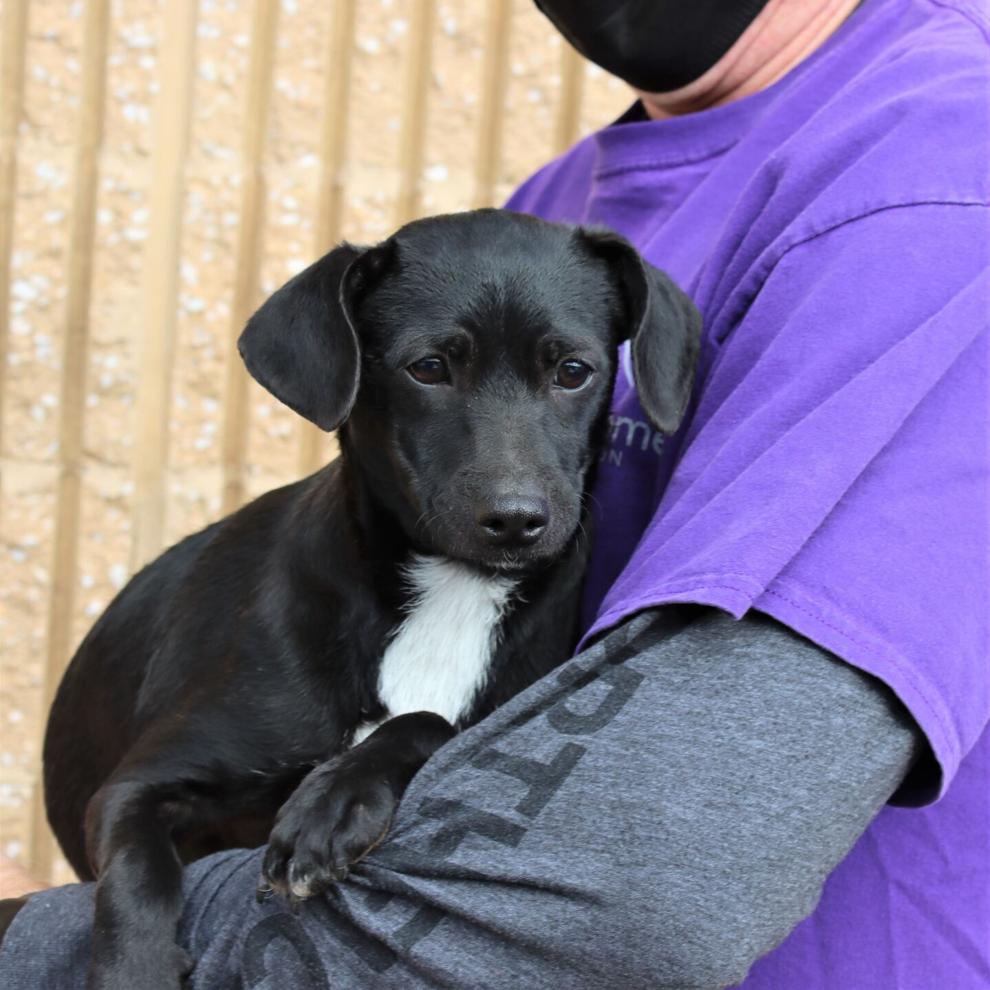 Detective Cagney
Breed: Labrador Retriever / Shepherd Mix
Age: 14 weeks
Gender: Female
Cagney is a smart, inquisitive girl. She loves to play, play, and play, but also enjoys snuggling. She is great with kids and would do well in a home with young people of all ages. She also loves to play with other dogs. Really a great girl.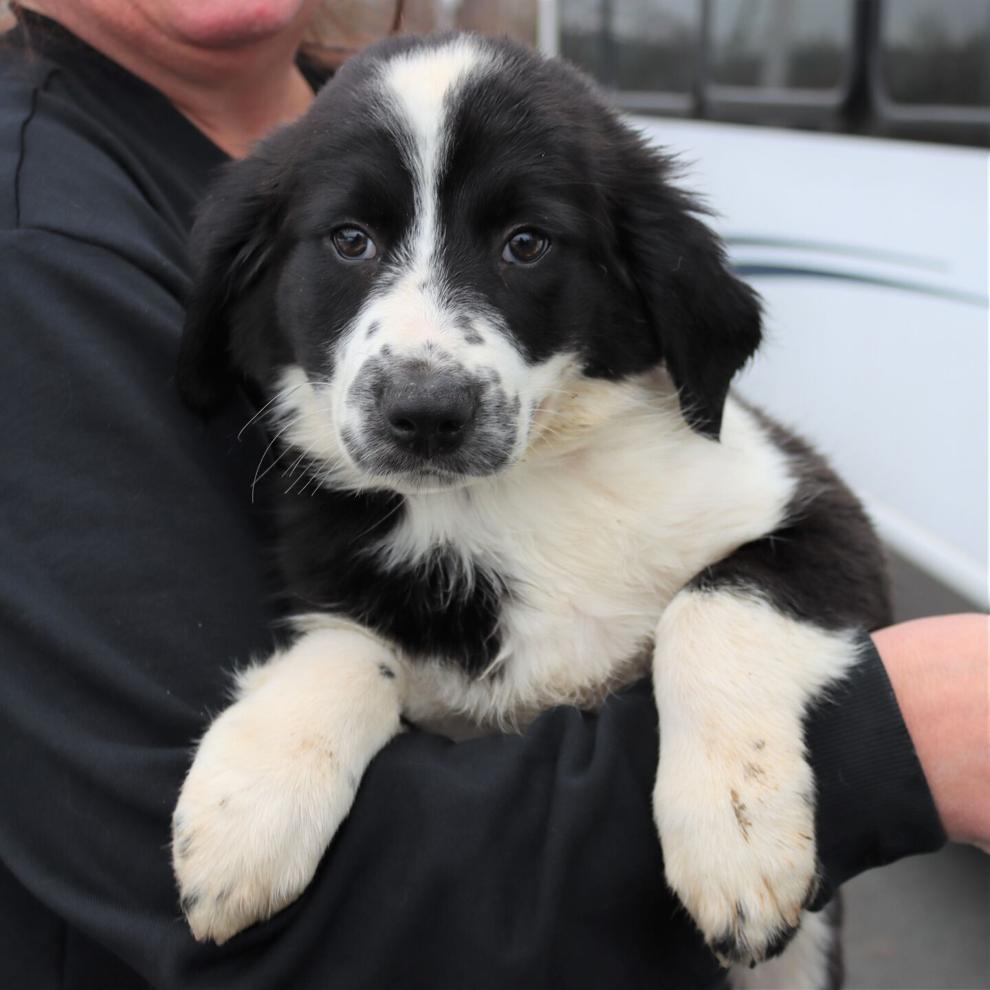 Franklin 4 Maxi
Breed: Newfoundland Mix
Age: 12 weeks
Gender: Female
Check out this little fluffy girl. She is like a teddy bear and so are all her siblings. We are unsure of their breed, but Newfie is the most likely. Maxi is loving and laid back She is just an all around good girl.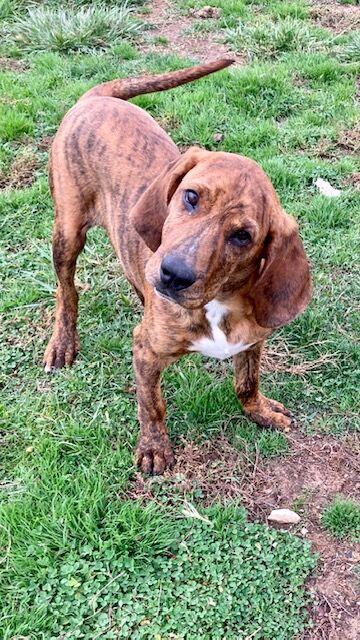 Hampshire Moose
Breed: Plott Hound Mix
Age: 6 months
Gender: Male
You talking to me? Moose is a sweet, goofy boy. He is very curious and attentive. He loves to run and play. He also enjoys pets and snack time. He is mostly grown and will stay a nice medium size.