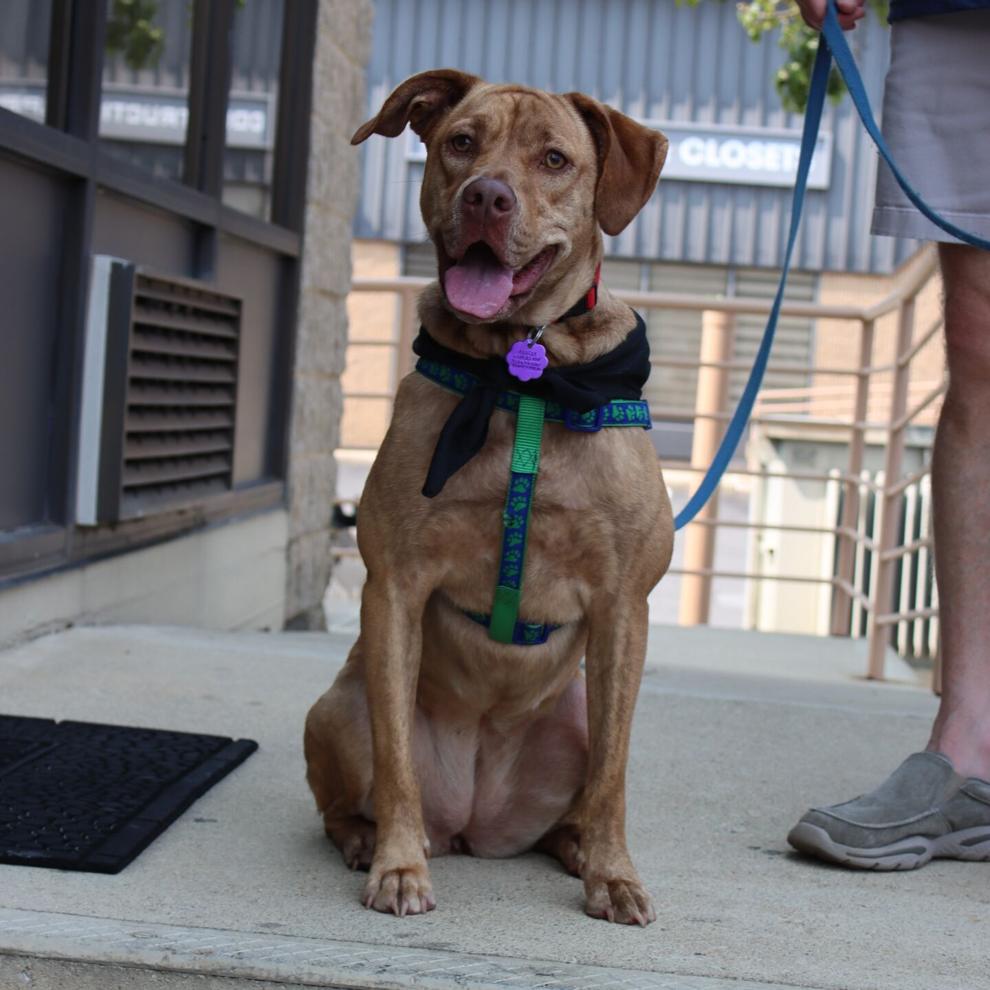 Anna/Stella
Breed: Hound / Pit Bull Terrier Mix
Age: 2 years
Gender: Female (Spayed)
Hello my name is Stella! I am smart, energetic, well trained. I love to go for walks, play fetch and actively seek out belly and ear rubs. I am potty trained, crate trained, and know some tricks like sit, laydown, drop, and shake. I am great with kids. I just love playing fetch too.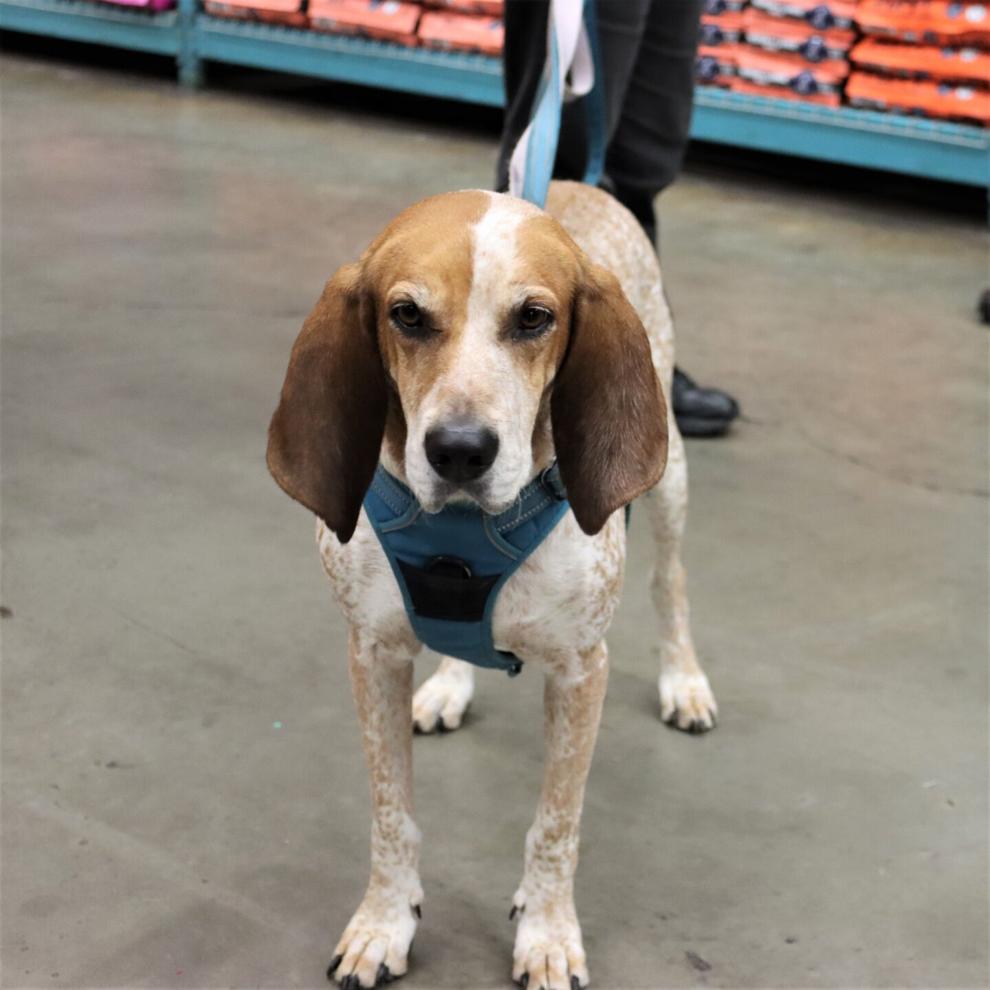 AnnaBelle
Breed: Coonhound Mix
Age: 3 years
Gender: Female (Spayed)
AnnaBelle is just a loving sweet girl. She does well with other dogs and enjoys sitting on the couch with you. She is good with kids and is very chill. She has good house manners and can't wait to find her forever home.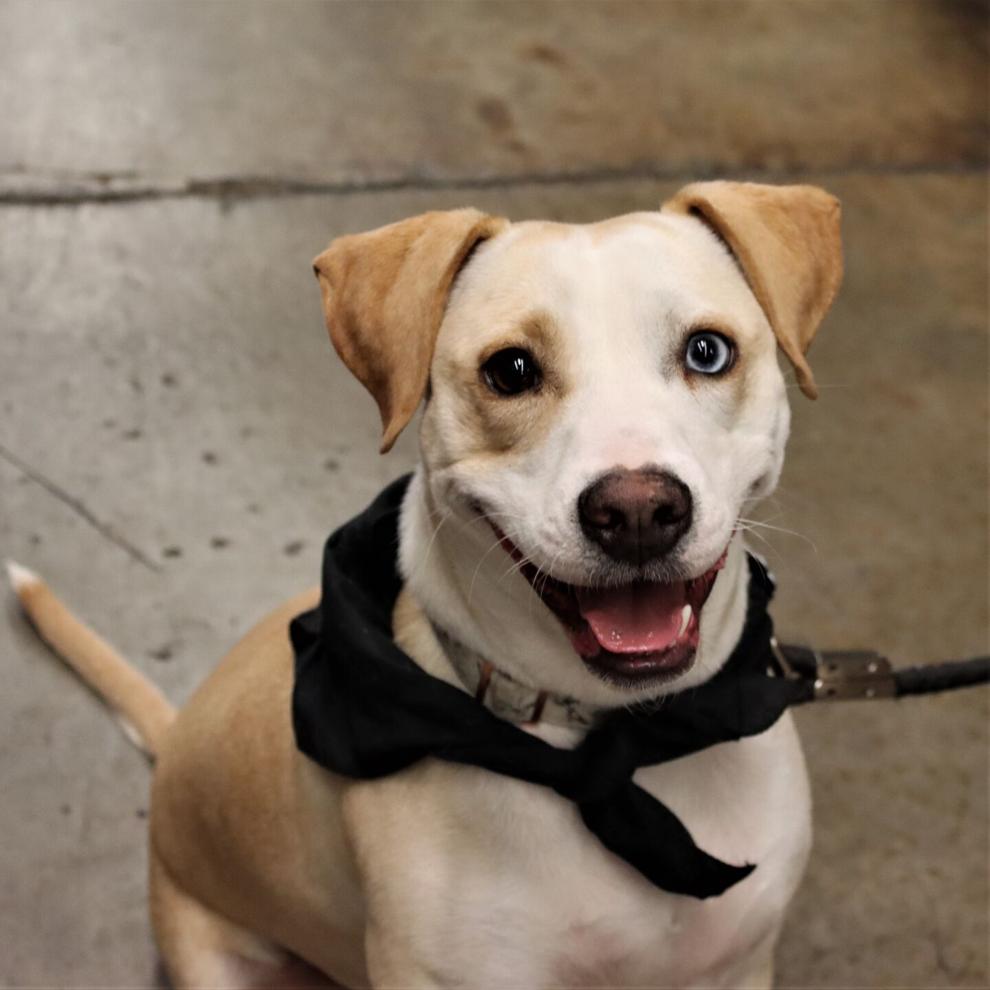 Coco
Breed: Hound / Australian Shepherd Mix
Age: 2 years
Gender: Female (Spayed)
Coco is a mommy dog who started her life as a chained dog in Mississippi. Now freed, she is a sweet girl who will talk to you if you talk to her. She gets along with other dogs and is super friendly.  She loves long walks, riding in the car and new adventures. Her curiosity is endless. She also loves squeaky toys and playing chase or tug of war. She can't wait to find a loving new home.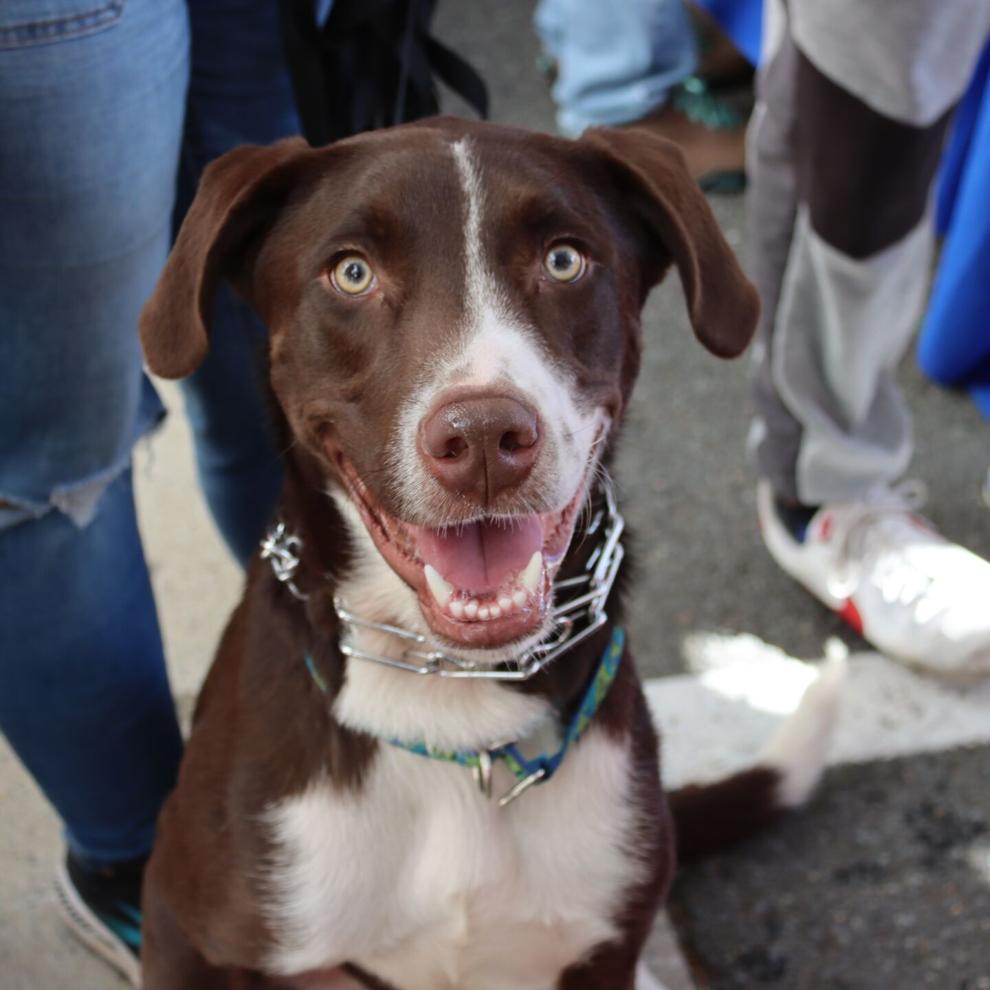 Deuce aka Long Legs
Breed: Retriever Mix
Age: 19 months
Gender: Male (Neutered)
Deuce is a big energetic boy. He is toy/play motivated and wants all the attention from all the humans. Deuce only needs a ball and someone to throw it to make him happy. Deuce is is crate trained and house trained. This boy is looking for an active family that is willing to embrace all he has to give. Would you be willing to make him a part of your family?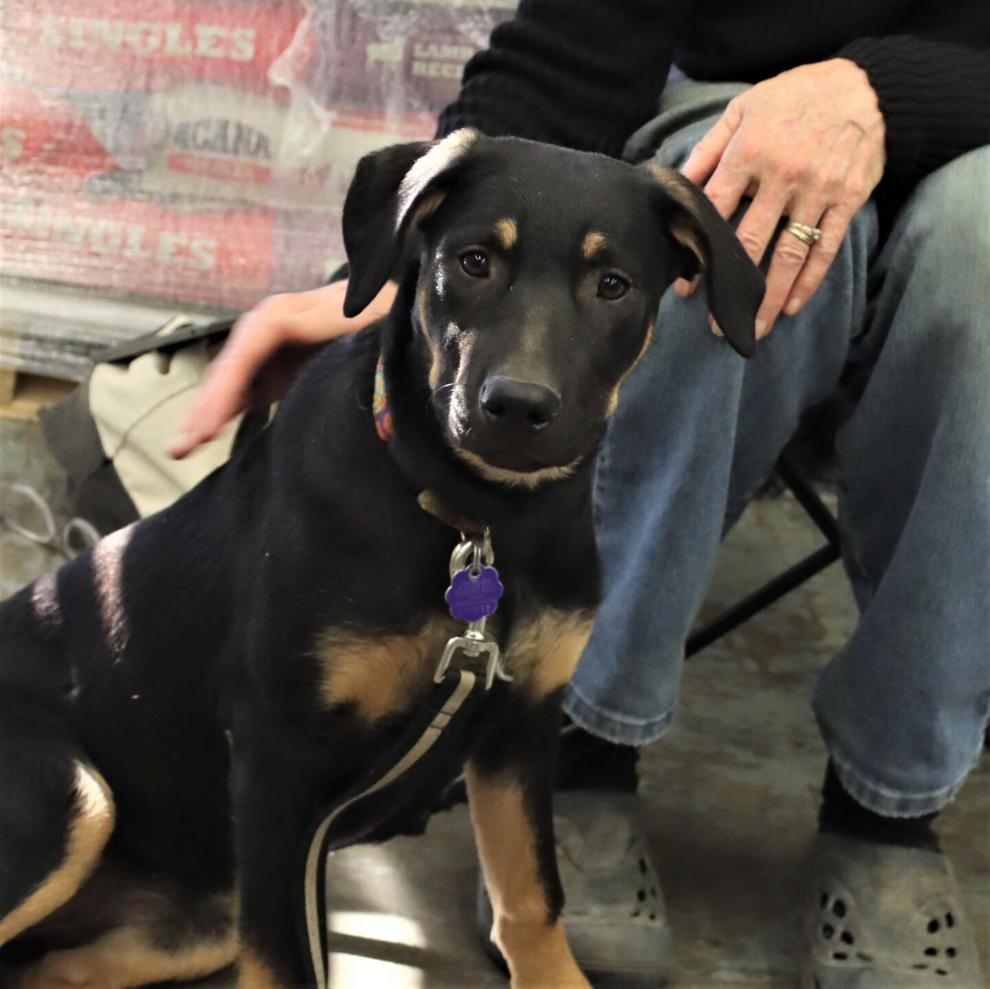 GBeanie 10 Gaga
Breed: Shepherd Mix
Age: 4 months
Gender: Female
We are going to miss this easy-going, undemanding girl when her forever family finds her. You could not ask for a sweeter, more affectionate dog. Watching her play with my dog Molly always makes me laugh. Gaga sleeps peacefully in a crate at night and rests quietly and comfortably in a crate during the day when I need her to, even if the crate is in a moving vehicle. She comes readily when called and is very good about doing her business outdoors. She is doing great on the leash and loves going to new places.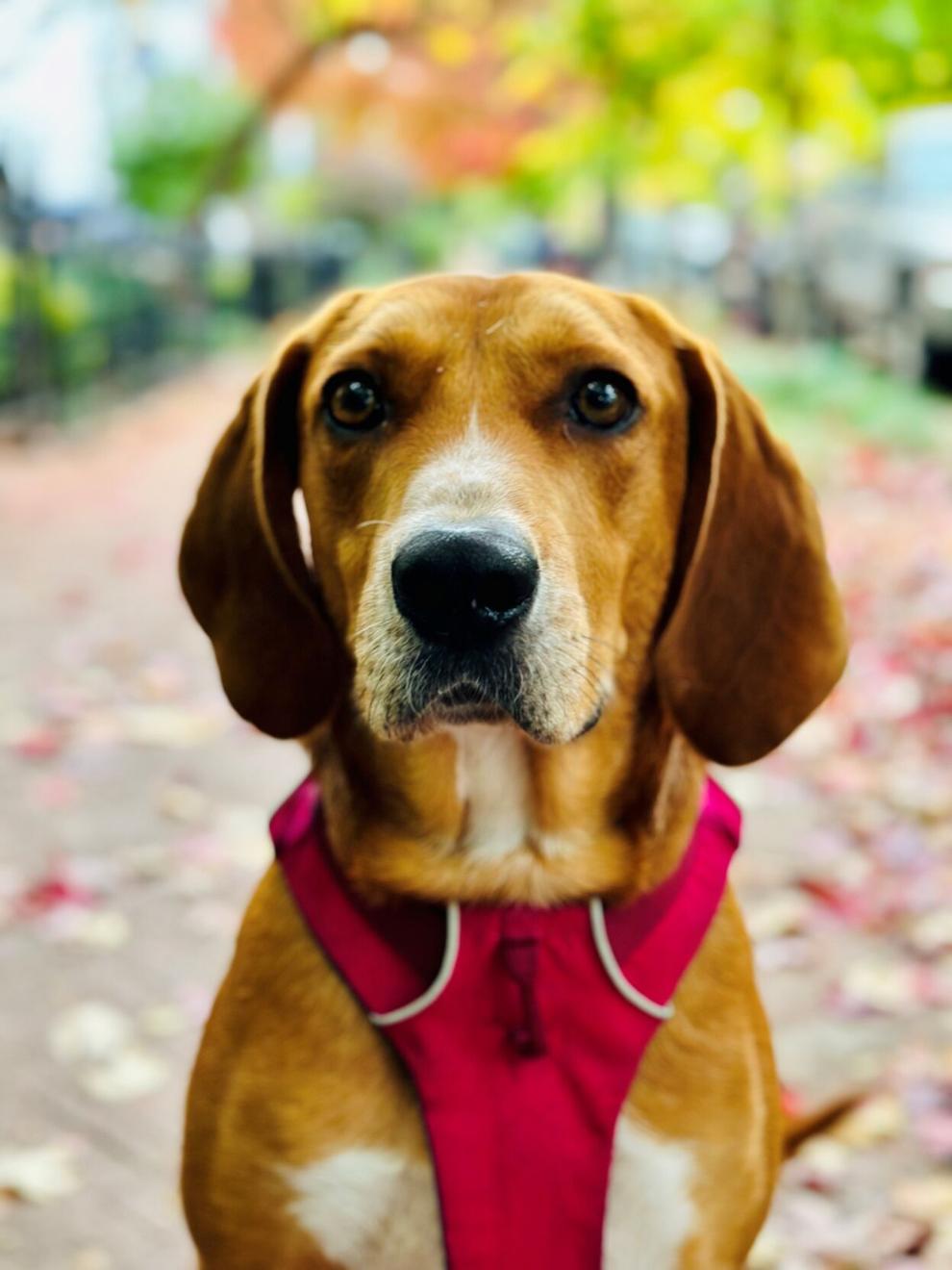 Luca
Breed: Labrador Retriever / Hound Mix
Age: 3 years
Gender: Male (Neutered)
Luca has quickly adapted to his foster home and is such a joy. He is very calm and enjoys their company, but he is okay just finding a cool spot to lay down. This handsome guy walks well on leash and does not react to other dogs even when they are aggressive. He has great house manners and does not jump up on people. He is reacting well to training even on his first day. He would be a wonderful companion.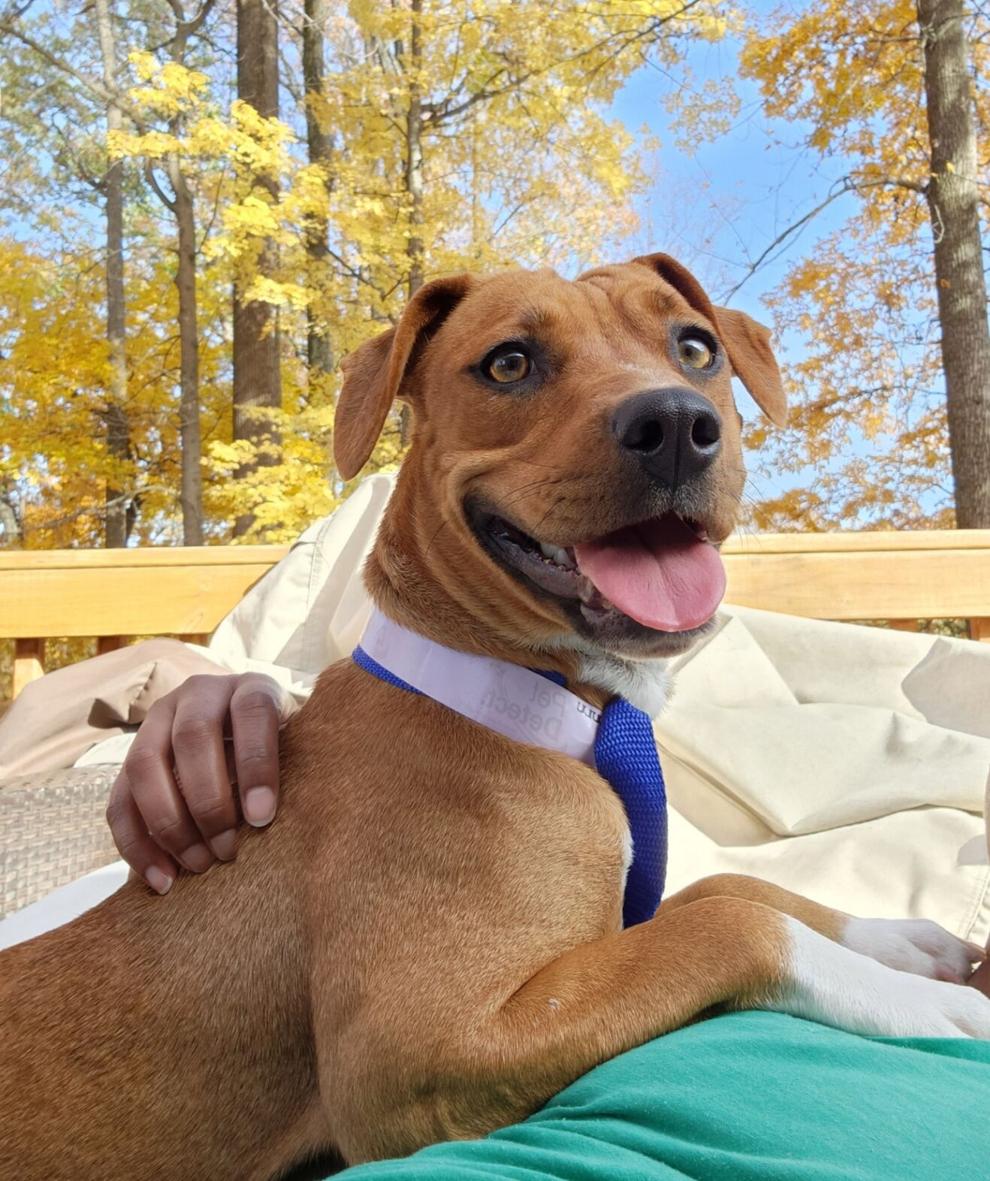 Lulu
Breed: Feist Mix
Age: 12 months
Gender: Female (Spayed)
Lulu is a love sponge and snuggle bug. She is a sweet, beautiful, and friendly pup who loves attention and just wants to be with her people. She shows her affection with lots of kisses and enjoys meeting and playing with people and other dogs. She is house trained, walks well on a leash, and will come when called. She is a fast learner and would do well with a family that has young kids or another pup to play with.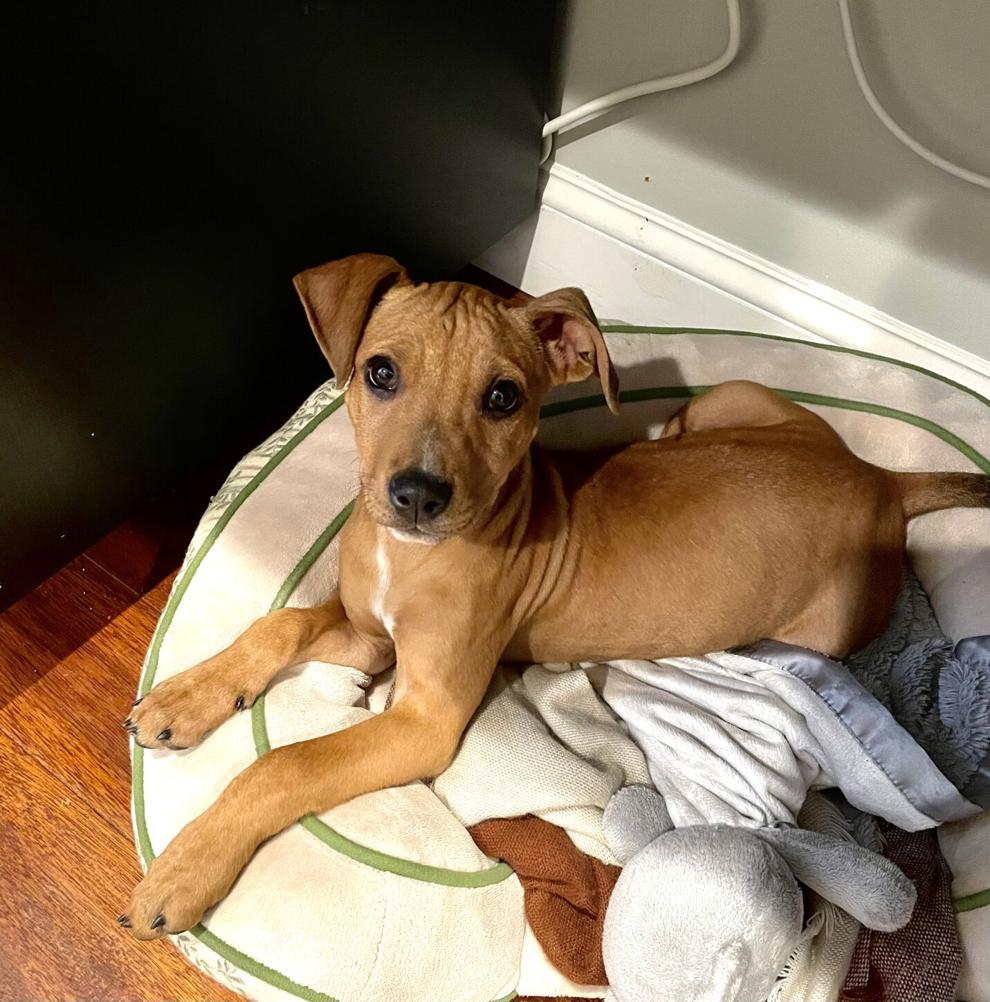 Lulu's Pup Ember
Breed: Feist Mix
Age: 13 weeks
Gender: Female
Meet Ember! Ember is a beautiful caramel brown with a blaze of white down her chest. Her ears are the cutest - they twist and turn depending on what has her attention. She loves all humans and fur friends alike, is eager to learn (click training is going very well), and enjoys the fun of tearing up Amazon boxes. Crate trained through the night and learning basic commands. This great little girl hopes you will come take her home!