Baby Buggs
Breed: Feist / Australian Cattle Dog/Blue Heeler Mix
Age: 3 months
Gender: Male
Meet Buggs!  He is picking up potty training and settles down quickly in his crate for naps and overnight.  He loves soft beds, squeaky toys, will curl up and cuddle, and has enjoyed freedom to run and play in the backyard. He trotted well on his walk around the block yesterday and was friendly to the people and pets he met along the way.  He will likely weigh less than 25 lbs full-grown.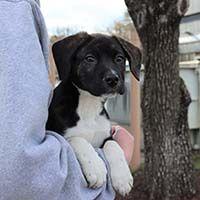 Center Crossing Aurora
Breed: Saint Bernard St. Bernard Mix
Age: 13 weeks
Gender: Female
Hi! My name is Aurora, and I'm the runt of the litter. My siblings love to pick on me, but we always are just playing. I love to eat, although my size hardly shows it! Sleeping is definitely my second favorite thing to do! I love playing with kids and anybody that wants to play. I hope to go to my forever home very quickly, and I can't wait to meet the people that choose me!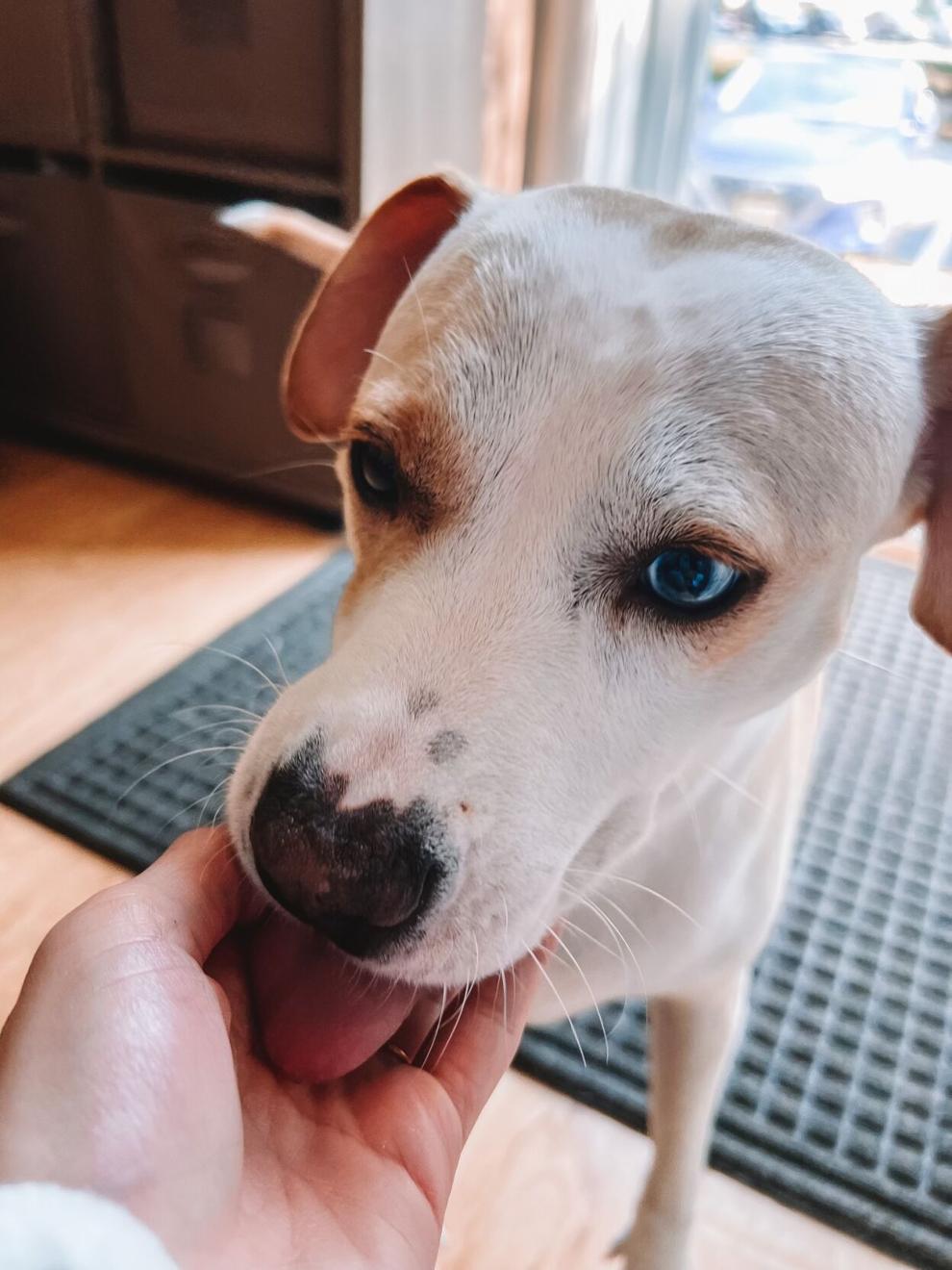 Coco
Breed: Hound / Australian Shepherd Mix
Age: 3 years
Gender: Female (Spayed)
Coco is the sweetest. She loves to play chase and tug of war, and is a ball full of energy. She also has a very calm side which will bring you peace at home so she knows when to play and not to play. She is always kind and is always sitting across from you with a steady gaze. Overall fantastic around kids as she tries to babysit them. My nephew was 2 when we were first introduced and they've been best friends ever since. She is a lovely dog and will always be there for the right person.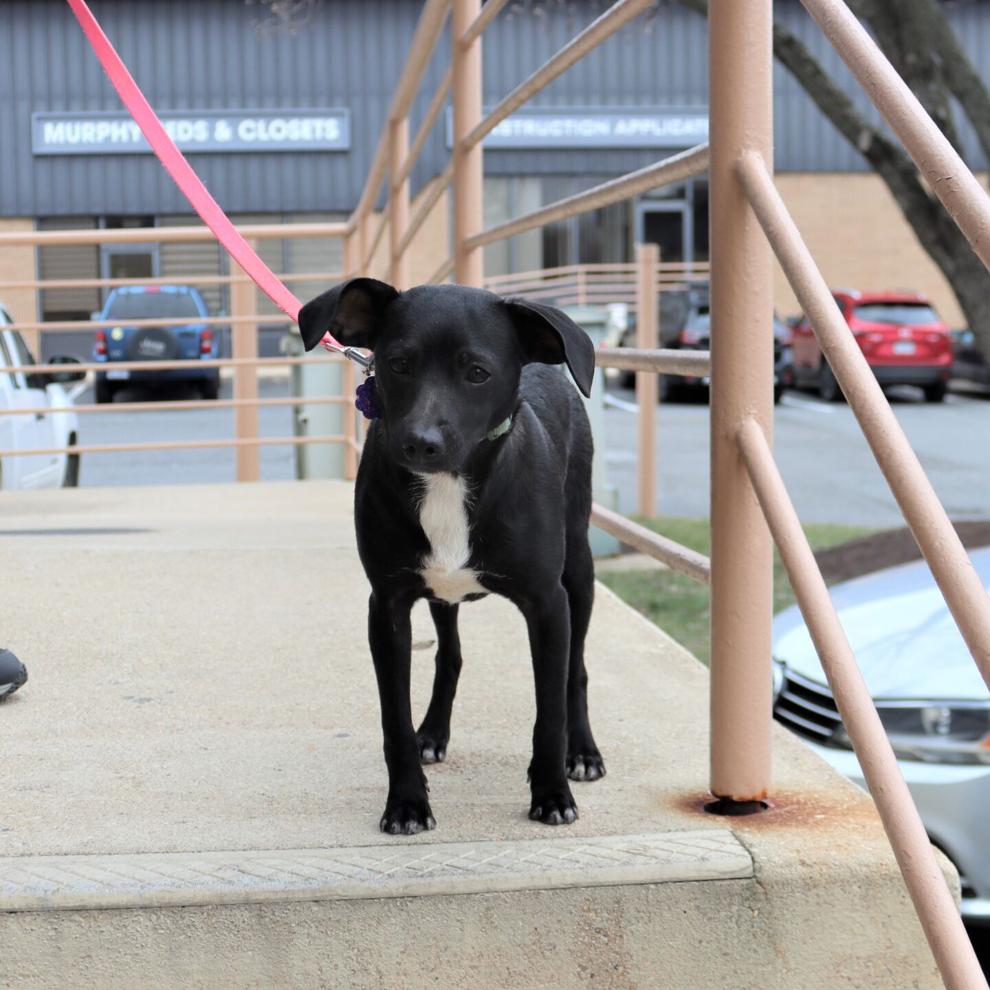 Detective Cagney
Breed: Chihuahua / Chihuahua Mix
Age: 8 months
Gender: Female
If asked to describe Detective Cagney in one word, I would say "eager." She is enthusiastic about investigating anything new, playing with any available dog, and interacting with any available person. She is not afraid to run and tumble with a puppy who is five times her size. She is very smart and is crate trained. We think she will be housetrained soon.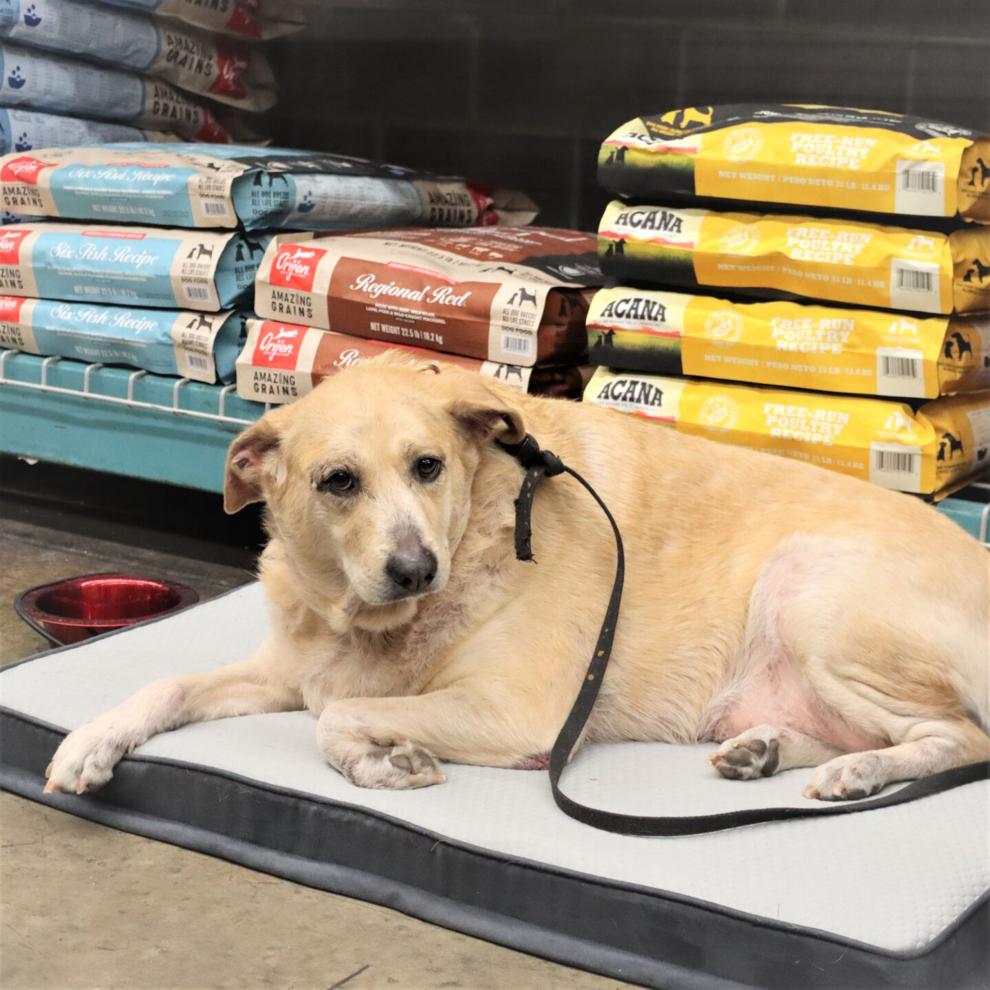 Dooza
Breed: Golden Retriever Mix
Age: 10 years
Gender: Female (Spayed)
Dooza's human mom became critically ill and could no longer care for her. Dooza is a wonderful dog and would do well in any home.  She is overweight at the moment and moves slowly, but nothing that isn't being solved with a good diet and some exercise (she has already lost 20 lbs). You could not find a more perfect dog.  She manages steps and is very clear about letting us know when she has to go outside. The benefits of being a senior is that she doesn't need excessive exercise, can't jump up on the couch, or counter surf or get into mischief. For this, we are very grateful; in return, all she asks for are belly rubs. There ARE advantages to maturity.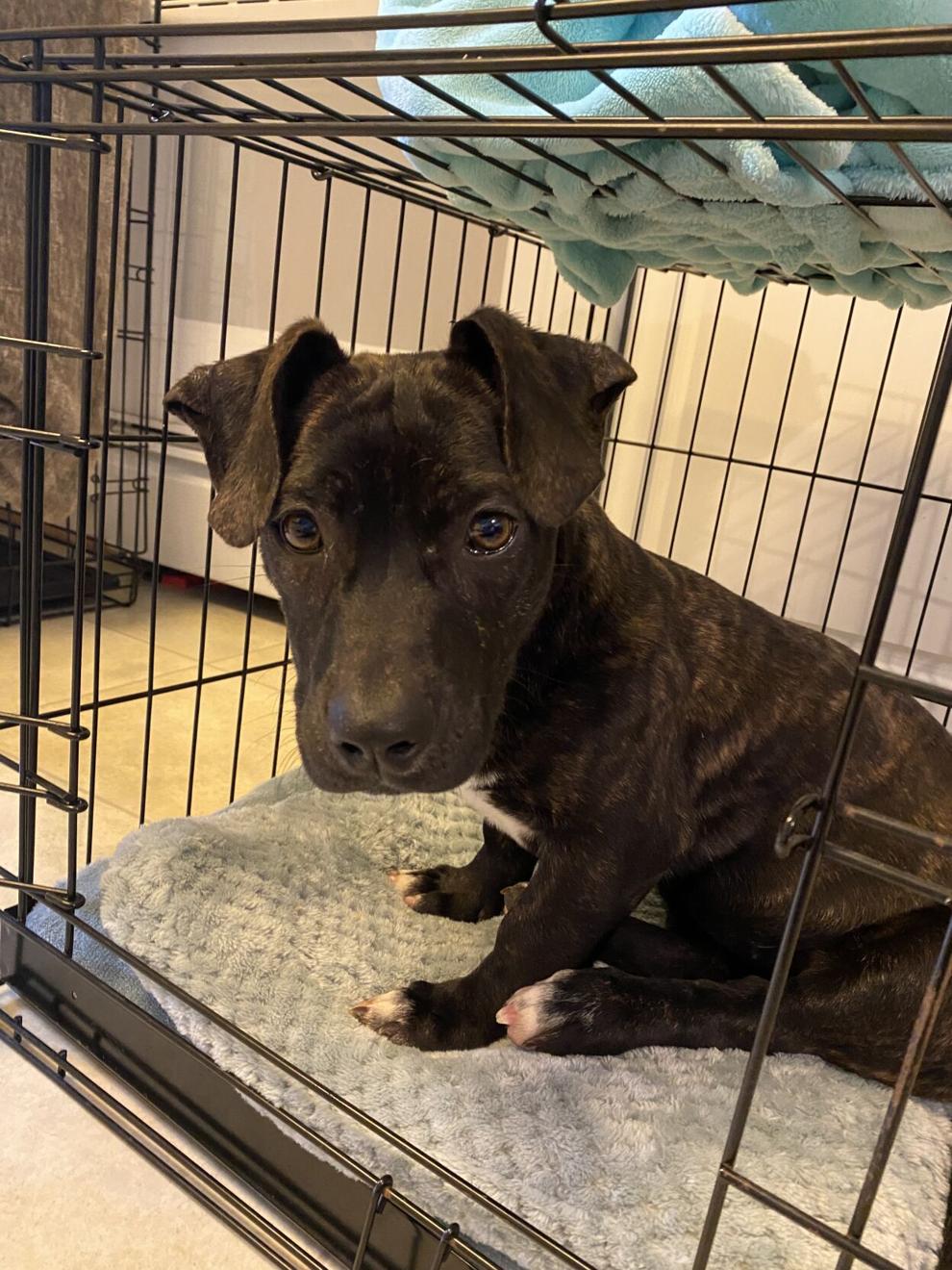 Doxie Trio Moana
Breed: Dachshund Mix
Age: 5 months
Gender: Female
I know they say I am a doxie, but one look at me tells you I am really part Bassett. My siblings all got homes, but we are saving the best for last, ME. I am so playful and happy. I love laps, especially Santa's. Come meet me in person and see what a good little girl I am.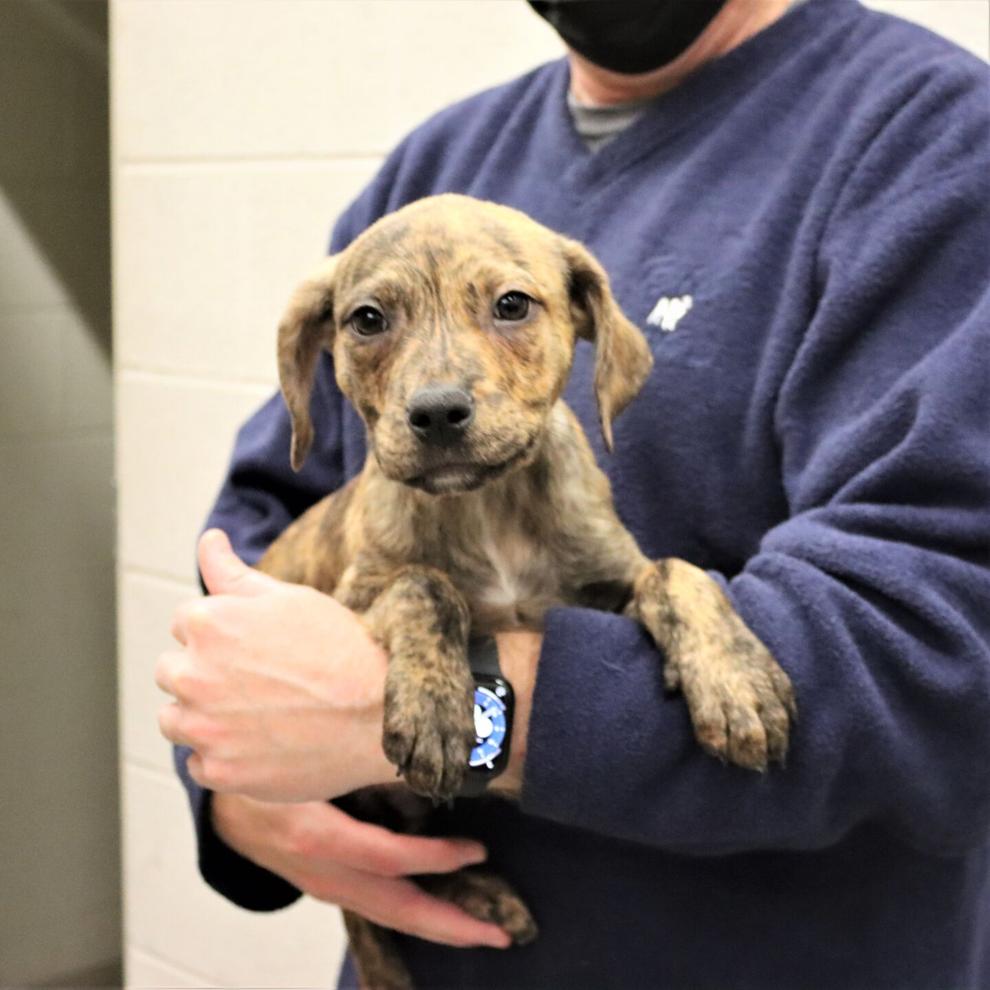 High School Timmy
Breed: Labrador Retriever / Pit Bull Terrier Mix
Age: 13 weeks
Gender: Male
Can you believe it? Timmy and his siblings were abandoned in a box at a high school. Now they are safe and warm in a loving foster home. Timmy loves lap time and enjoys the kids in their foster home. He is a warm little fellow that also loves romping with his siblings. He can't wait to meet you.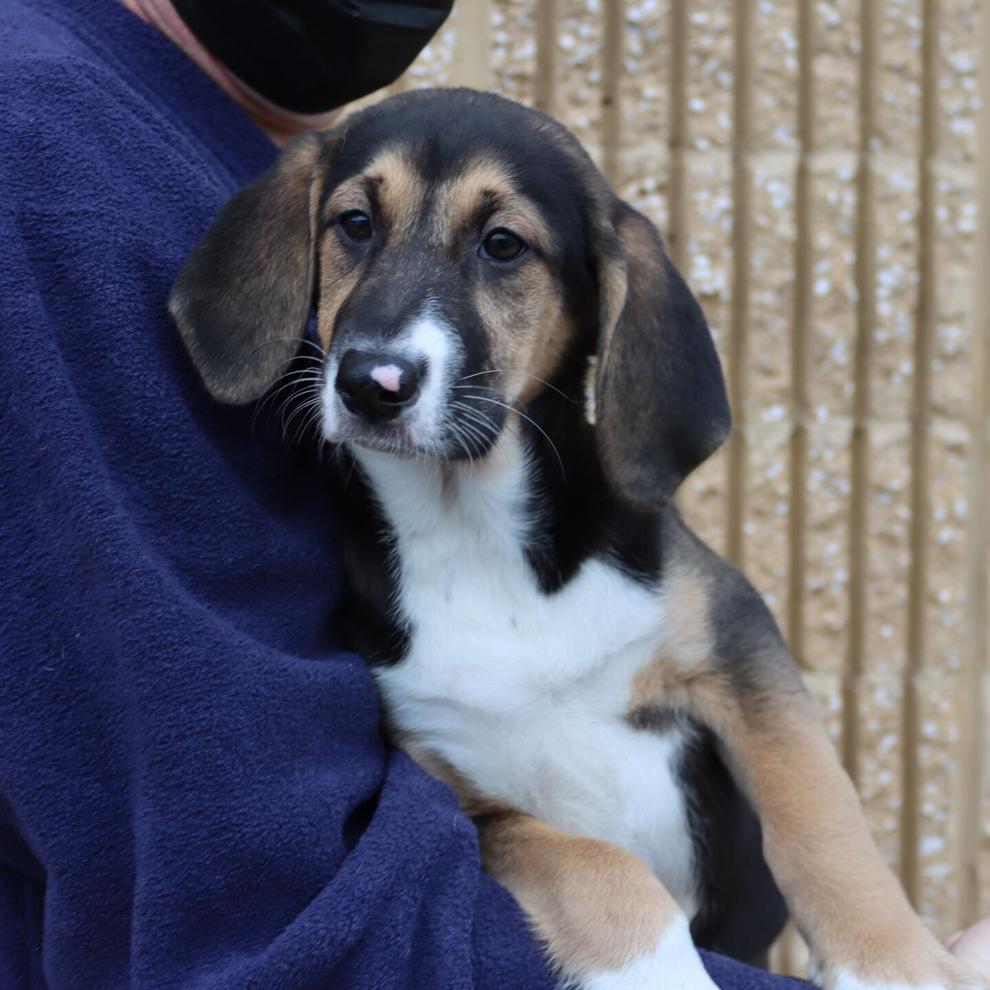 Judy's Pup Fergalicious
Breed: Hound / Hound Mix
Age: 11 weeks
Gender: Female
These sweet hound mix puppies were taken to a shelter in West Virginia by their owner, who claimed that their mom got sick and was on medication and therefore couldn't care for them. Fergalicious is the biggest of the females, but is very sweet and gentle. She loves being cuddled and has a quieter nature. She has a longer collie shaped nose with a beautiful freckle on it. Fergie loves people and is very affectionate.