New Park Authority executive director named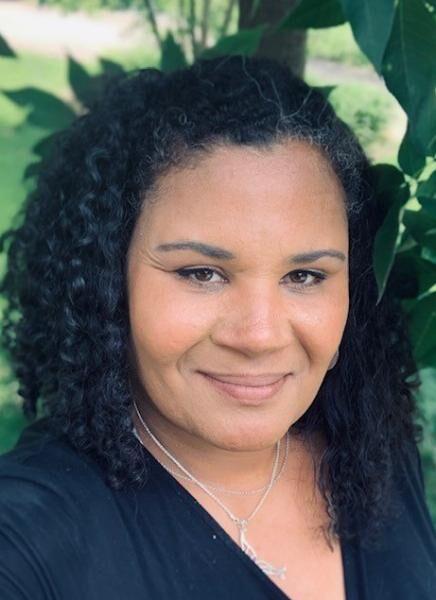 The Fairfax County Board of Supervisors affirmed the selection of Jai Cole as executive director of the Park Authority September 14, voting to accept the recommendation of the Fairfax County Park Authority Board. 
Cole, a park professional with more than two decades of leadership experience with award-winning recreation and park agencies will begin immediately, filling the vacancy created by the retirement of Park Authority Executive Director Kirk Kincannon earlier this year.
Cole comes to the Park Authority from the Maryland-National Capital Park and Planning Commission, Montgomery Parks (M-NCPPC, Montgomery Parks) where she served as chief of the Park Planning and Stewardship Division since 2018.
"Along with the rest of the Park Authority board, I am very excited to welcome Jai Cole as our new Executive Director," said Park Authority Board Chairman Bill Bouie. "Jai has the experience and vision to lead the Park Authority staff and residents of Fairfax County as we continue our mission to support the changing needs in parks. At the forefront of that mission will be how we fully engage and support the One Fairfax policy, one of our major decision drivers moving forward. We look forward to working with Jai to define and implement that strategy."
In her role as chief of the Park Planning and Stewardship Division, Cole provided overall strategic direction for long-range planning, natural resource management, cultural resource stewardship and interpretation, trail planning and construction, development review, and environmental project review for a 37,000 acre, nationally accredited, six-time Gold Medal winning park system. The M-NCPPC, Montgomery Parks has a $127 million annual budget and a $317 million, six-year Capital Improvement Program budget.
Cole previously served with M-NCPPC, Montgomery Parks as their natural resource manager, and has held several other positions in that agency related to natural resource management and aquatic ecology beginning in 2005. Cole also worked as the director of Adult Programs at Reston Community Center from 2003 until 2005.
Cole grew up in Fairfax County, residing in Reston for 25 years. She attended South Lakes High School where she played youth softball, basketball and field hockey. She then went on to earn a Bachelor of Arts in biology at the University of North Carolina Greensboro where she played Division I basketball. Cole resides in Silver Spring, Md. with her husband and two children and will receive an annual salary of $192,268.
Peraton appoints new senior VP for government and customer relations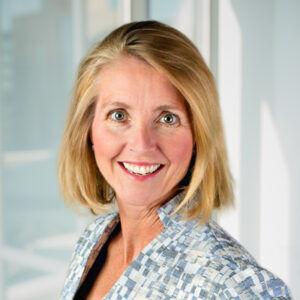 Peraton today announced earlier this month the appointment of Mara Motherway to its executive leadership team as senior vice president, Government and Customer Relations.
Motherway will report to Mike King, Peraton's executive vice president and chief growth officer. In this newly created role, she will be responsible for driving Peraton's public policy and government affairs strategies.
"Peraton has grown in 2021 to become our nation's largest mission capability integrator and transformative enterprise IT provider. Having a strong government relations function under a proven leader will ensure Peraton continues to align its mission to the national security objectives of our policymakers. I'm excited to welcome Mara to the company at such a critical time," said Stu Shea, Peraton's chairman, president, and CEO. "Her decades of experience in national security and track record of success in the government affairs arena will scale this capability and be a force multiplier for our business."
"Mara is an exceptional government relations professional and strategic thinker who brings a unique and proven skillset to Peraton in support of our business objectives," said King. "She is widely respected across industry and government for her abilities to masterfully navigate public policy issues and effectively convey the priorities of the company to policymakers."
Motherway joins Peraton from Booz Allen Hamilton, where she served as vice president for government relations and military affairs. In this role, she established the firm's government affairs capability, guiding strategic government customer relationships and advancing the firm's business interests with policymakers. She also oversaw the firm's military partnership strategy, integrating philanthropic activities with recruiting, diversity, and business strategies to sustain a strong veteran workforce foundation. She was named one of Washington, D.C.'s top lobbyists in 2018, 2019, and 2020.
While at Booz Allen, Motherway also held roles as business development executive for defense and military intelligence and led the firm's business supporting U.S. government classified missions.
Prior to Booz Allen Hamilton, she served as director, special projects for BAE Systems' Intelligence, Surveillance, and Reconnaissance (ISR) business. In that role she set their strategy for growth, risk management, and future investments for ISR electronic systems.
Before joining industry, Motherway served as a U.S. naval officer for more than two decades. Her diverse experience spans Middle East combat operations, U.S. government acquisition oversight for satellite and special communications, and aide to the Chief of Naval Operations.
She earned a Bachelor of Science degree in political science from the U.S. Naval Academy, a Master of Public Administration from the Harvard Kennedy School, and a Master of Science degree in national resource strategy from the National Defense University. She currently serves on the board of directors of the International Spy Museum, the National Defense Industrial Association (NDIA), and Blue Star Families. She is also a member of AFCEA's Intelligence Council.
GOTR of NOVA announces new board member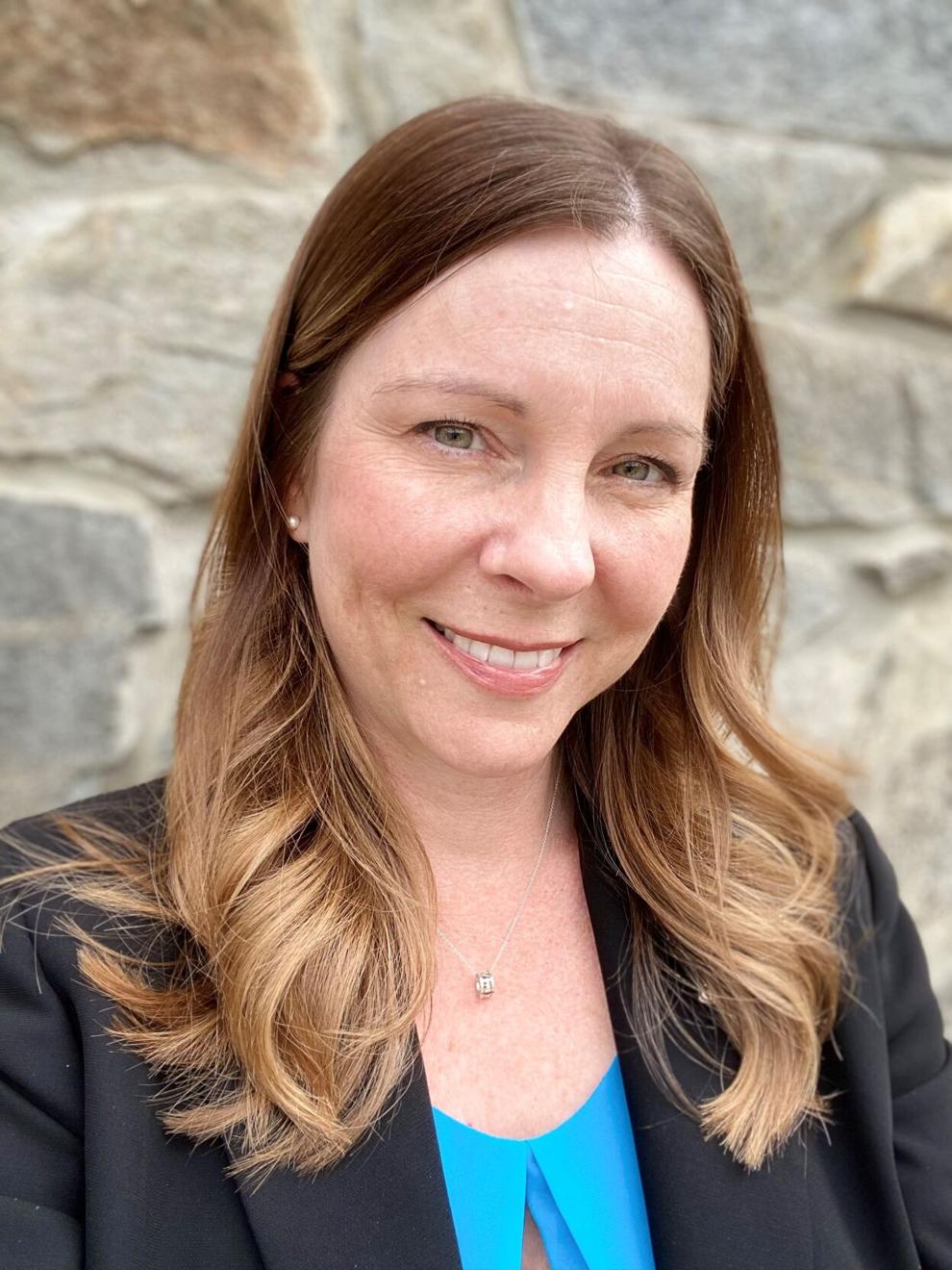 Girls on the Run of NOVA (GOTR NOVA) announced that it appointed Cassie Wilmouth to its board of directors effective immediately. 
"We are excited to have Cassie join the Board given her strong connections serving on Cigna's internal GOTR NOVA committee. Having previously volunteered as a GOTR coach, we know Cassie will help us continue to strengthen the organization," said Rob Hargreaves, GOTR NOVA's board president. 
Wilmouth is a Senior Client Manager at Cigna. She holds a bachelor degree in Business Administration and Management from Arizona State University. 
"I have a true passion for helping girls see the best in themselves and being a positive voice in their lives. GOTR NOVA sparks that passion toward raising up the next generation of well-rounded female leaders who will someday influence the generation being raised up behind them, as well. I look forward to being a part of this amazing organization in this new capacity," said Wilmouth.
Girls on the Run of NOVA is returning to its all in-person, 10-week program for girls in grades 3 through 8, concluding with a large end-of-season 5K celebratory event. The organization returns with the message to every girl and their family that GOTR NOVA is here and remains steadfast in providing a transformational program.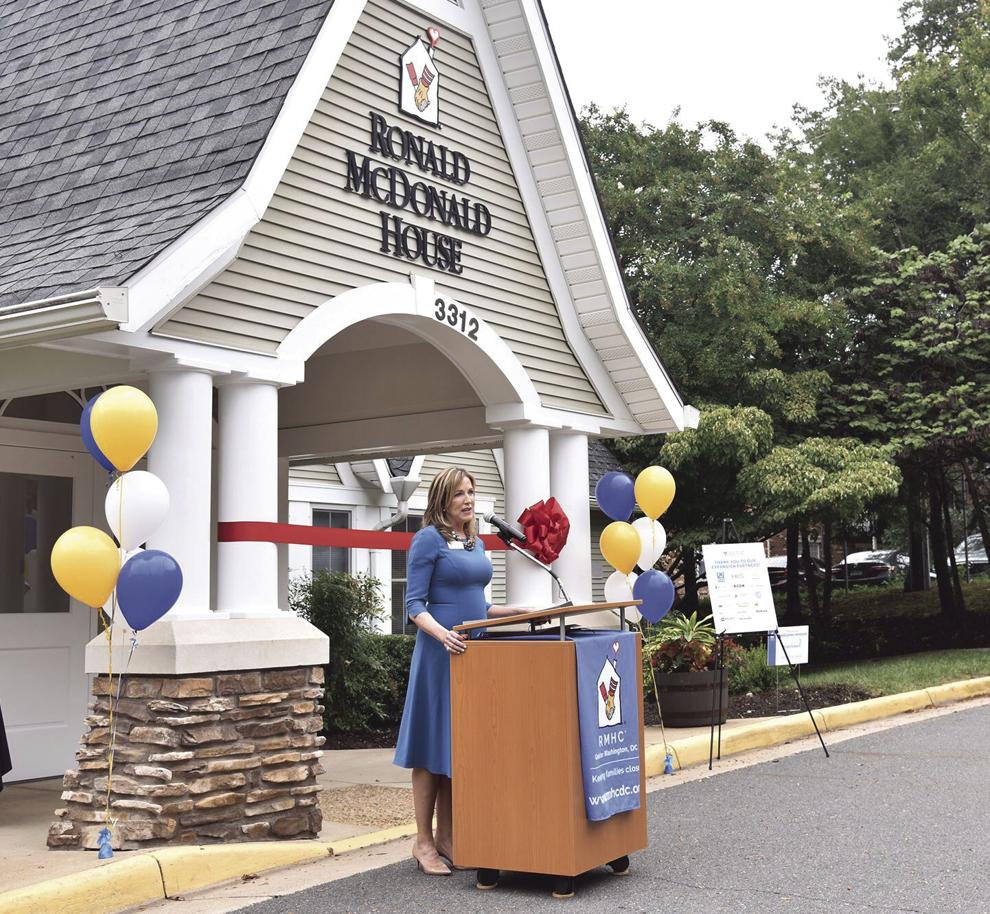 Ronald McDonald House completes $5 million renovation in NOVA
After renovating and re-opening the Ronald McDonald House in D.C. one year ago, Ronald McDonald House Charities® of Greater Washington, DC (RMHCDC) announced September 9 the completion of their
massive renovation of the Northern Virginia House on the campus of Inova Fairfax Medical Center in Falls Church. 
The newly-overhauled house, which expands the number of rooms and offers upgraded communal spaces and amenities, began welcoming families to call it home beginning in early August.
The renovations increased guest suites at their Northern Virginia House from eight to 24. In addition, the heating and cooling was re-engineered, and greater emphasis was placed on communal multi-purpose spaces for social activities, because psycho-social support is almost as important as finding a place to stay. RMHCDC created expansion-focused partnerships with several local, national, and international companies which generously donated their time and materials for the $5+ million project.
"More and more families are going to specialized disease centers and new oncology treatment units. And since they're coming from all over, they need a place to stay—sadly, prior to expanding, we had to turn away over 200 families due to low capacity," said Karen Torres, president and CEO of Ronald McDonald House Charities® of Greater Washington, D.C. "We looked for partners who truly identified with and supported our mission, knowing we could trust that they would quickly, safely, and beautifully make the most of the footprint of our current Ronald McDonald House programs and meet the needs of our families in an impactful way."
With a mission of keeping families close to their sick children who are receiving care, RMHCDC prioritized upgrading and expanding the two houses to help more people feel at home away from their own homes. The houses also offer Wi-Fi, daily activities, weekly programs, and meals provided by volunteer groups, all at no cost to families. A donation of $15 per night is suggested, but families are never turned away for financial reasons.
SOC Telemed and Ob Hospitalist Group announces nationwide partnership
Reston-based SOC Telemed, the largest national provider of acute care telemedicine, and Ob Hospitalist Group (OBHG), the nation's largest and only dedicated provider of customized obstetric (OB) hospitalist programs, announced a collaboration combining OBHG's leading OB hospitalist programs with SOC Telemed's maternal-fetal medicine (MFM) experts. 
The first hospital partner to go live with the new service in early August 2021 was Hendrick Medical Center in Abilene, Texas. The combined OB hospitalist/teleMFM offering is currently expanding to additional OBHG hospital partner sites nationwide.
The new partnership enables patients to receive 24/7 onsite care from OBHG's skilled OB physicians and access to SOC Telemed's MFM physicians. When needed, OBHG clinicians can connect to MFM specialists in minutes for consultation to assist with the management of high-risk pregnancies or deliveries using SOC Telemed's telemedicine platform, Telemed IQ. The program is designed to complement the in-person physician care delivered by the OB hospitalists with care recommendations from the remote MFMs.
"The benefits of having teleMFM have been a blessing for our patients, physicians and organization," said Michelle Owens, nurse manager and maternal program manager at Hendrick Medical Center. "The maternal-fetal medicine specialist is available within a matter of minutes if needed. The physicians are knowledgeable and personable, making the telemedicine encounter pleasant for the patient, family and staff. The collaboration between the OB hospitalists and the MFM physicians is amazing, with the OB hospitalists ready to provide care recommended by the MFMs. Our hometown maternal fetal medicine physicians are loved and respected by our community, but in moments when they cannot physically be available at the bedside, the SOC Telemed physicians provide excellent care and seamless coverage."
The need for MFM specialists nationally far exceeds supply, and geographic distribution of the nation's limited number of MFM specialists is heavily concentrated in major urban centers. A recent evaluation of SOC Telemed's teleMFM program demonstrated its success at supporting local OB providers and keeping 94 percent of families with an at-risk pregnancy in their local communities for prenatal care and delivery.
"We're thrilled to partner with OBHG to help more mothers get the care they need within their local communities," said Sina Haeri, MD, MHSA, vice president of Women & Children's Health, chief of Maternal-Fetal Medicine, SOC Telemed. "Supporting local OB providers and their patients enables reduced travel, better outcomes, and the strengthening of local health care resources, representing a win-win for pregnant women."
"Clinician access to maternal-fetal medicine support is especially important when it comes to caring for high-risk patients," said Lenny Castiglione, CEO of OBHG. "OBHG can now offer maternal-fetal telemedicine services alongside our OB hospitalist medicine programs to our hospital partners without access or without full-time access to maternal-fetal medicine resources."