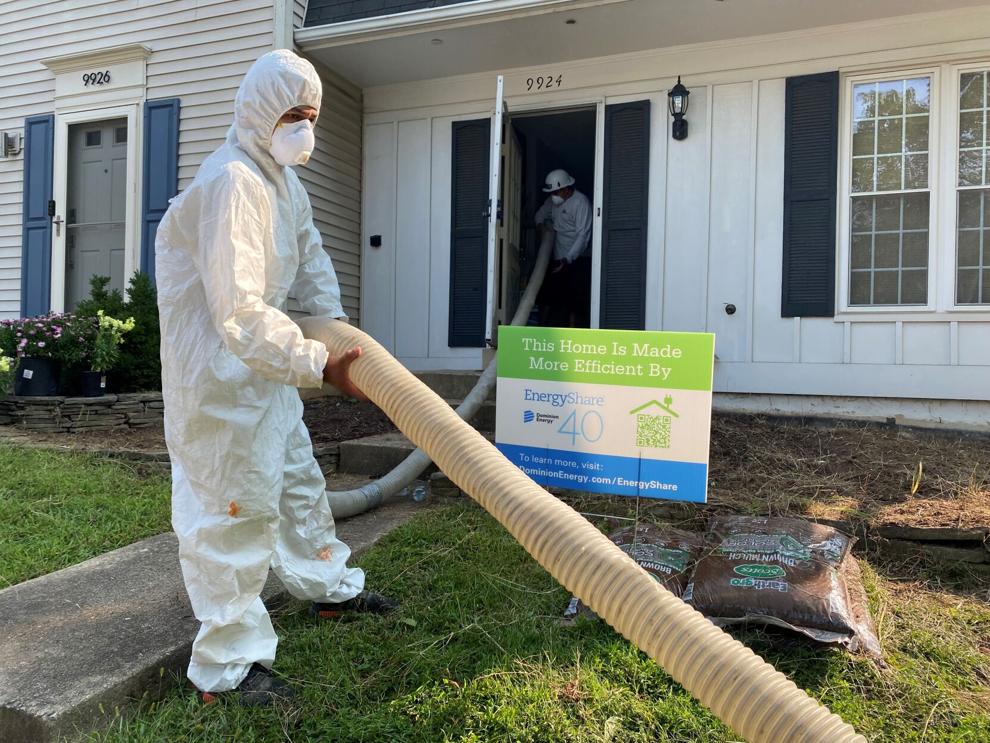 Last week Dominion Energy and other partners teamed up to weatherize a Fairfax home marking the 40th Anniversary of the EnergyShare program which helps customers with paying their bills, energy efficient upgrades and education about energy conservation.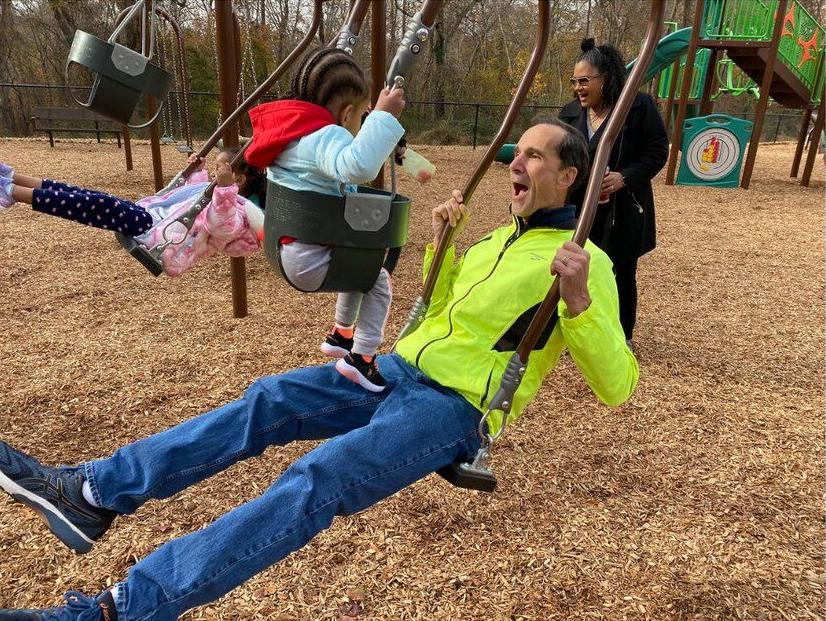 Mount Vernon District Supervisor Dan Storck enjoys some time on the swings with friends at the Martin Luther King Jr. Playground in Alexandria. Storck visited the park with Jai Cole, executive director of the Fairfax County Park Authority. (Courtesy of Twitter)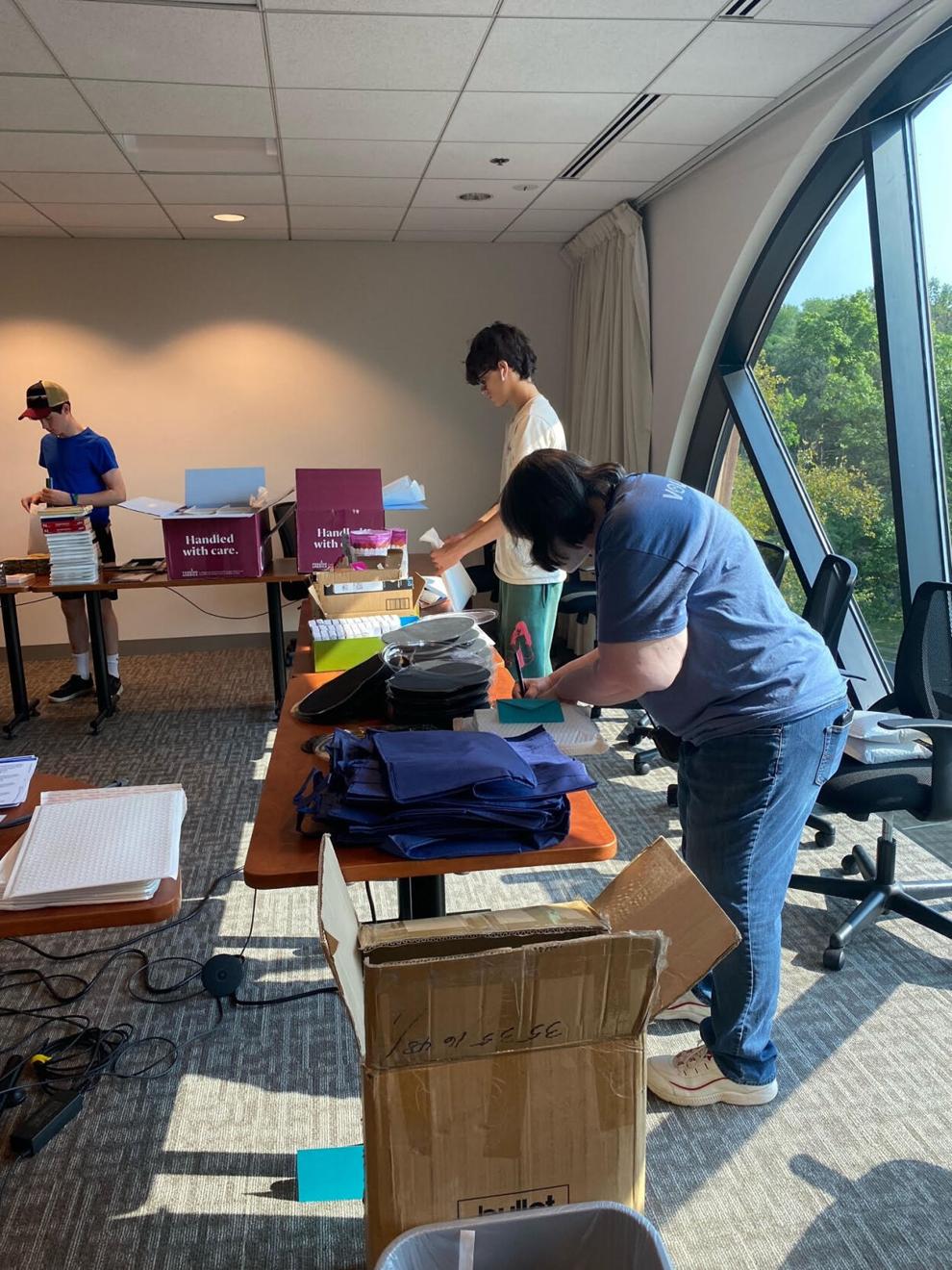 In honor of Suicide Prevention & Awareness Month, PRS and Volunteer Fairfax volunteers joined together to make care packages for PRS' crisis workers.  PRS is a nonprofit that operates the regional crisis call center and its trained crisis workers are the heroes who help save lives by fielding the calls, texts, and emails from the crisis hotline. (Photo courtesy of PRS)
NCS celebrates Sully Community Center opening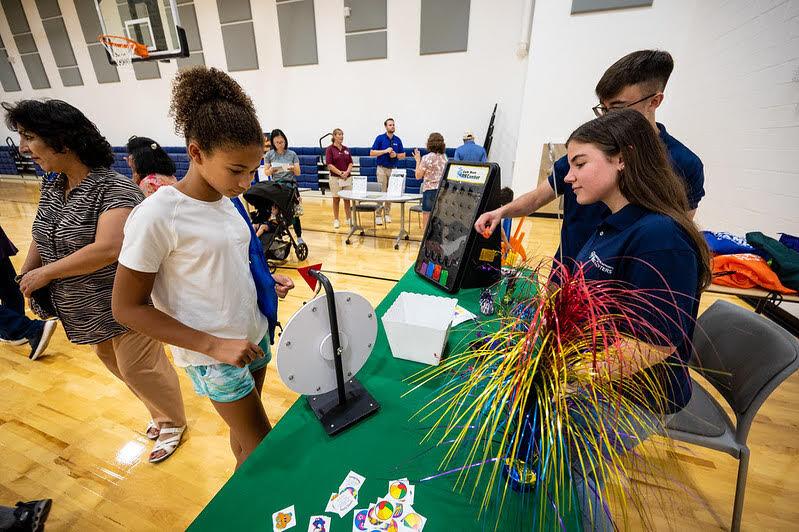 Members of the Fairfax County Board of Supervisors, the Department of Neighborhood and Community Services and community leaders celebrated the opening of the new Sully Community Center during a ribbon-cutting ceremony and grand opening celebration Sept. 17. Attendees enjoyed tours of the new facility as well as family-friendly activities, food, performances and more.
The Sully Community Center is a 36,000-square-foot facility located on five acres at the intersection of Wall Road and the Air and Space Museum Parkway in Herndon. It serves as the new home of the Sully Senior Center, which formerly operated in leased space in Chantilly, as well as provides a broad array of services, programs and activities for individuals of all ages and abilities. Offerings include afterschool programs, facility rentals, fitness classes, gym sports, meeting spaces, Park Authority specialty camps, partnership garden plots, School Age Child Care (SACC), camps for youth, therapeutic recreation services, and technology and computer instruction.
The center also features an approximately 4,000-square-foot Healthcare Suite. Managed by HealthWorks for Northern Virginia, this suite provides comprehensive primary health care services with a focus upon those who are underserved and have faced barriers to accessing healthcare.
Sully Community Center is located at 13800 Wall Road in Herndon. It is open Monday through Saturday from 9 a.m. to 9 p.m.
Fair Oaks Volunteer Fire and Rescue president honored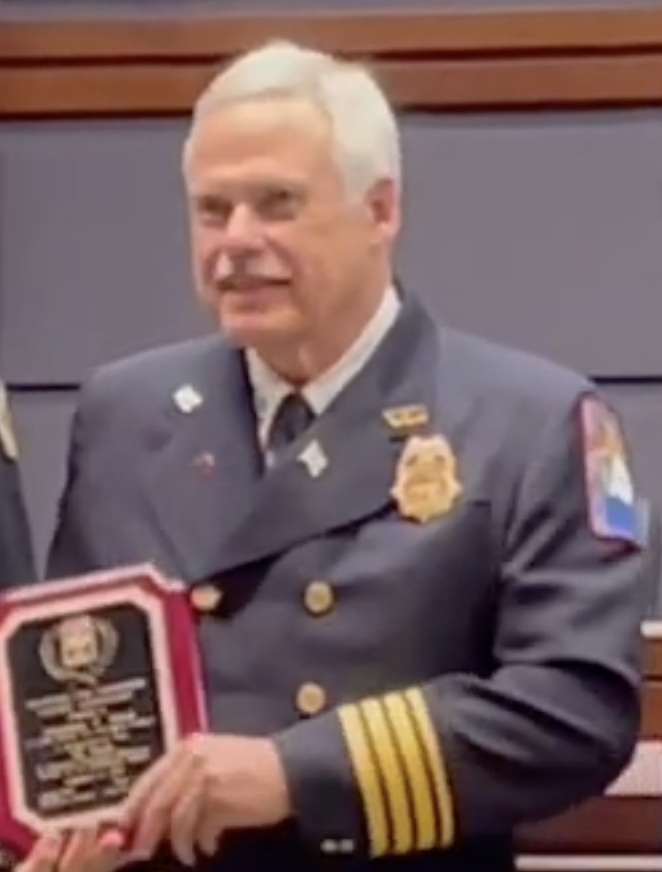 Fair Oaks Volunteer Fire and Rescue Company (FOVFR) President Jonathan Wood, was recognized with a special Lifetime Achievement Award for 50 Years of consecutive, operational service. 
He was honored during the 2021 Volunteer Fire and Rescue Services Awards held at the Fairfax County Government Center on Sept. 13, where he was presented with a plaque and a firefighter helmet. 
Wood joined the FOVFR in 1982. Prior to that, he had been a junior member with the Greater Springfield Volunteer Fire Department and served there for 10 years. While he currently serves as the FOVFR president, Wood is also a volunteer command officer. Throughout his tenure, he has served in many roles including volunteer fire chief, deputy chief, president, and vice-president. He is also a past president of the Fairfax County Volunteer Fire and Rescue Association.
Wood is also an adjunct instructor at the Fairfax County Fire and Rescue Academy and is a former member of the technical rescue team. He recently coordinated the donation of the used FOVFR ambulance to Ukraine. Wood is a passionate supporter of volunteers and has dedicated thousands of hours of his time, over most of his life, to the combination system. 
CC Pace welcome agile practice director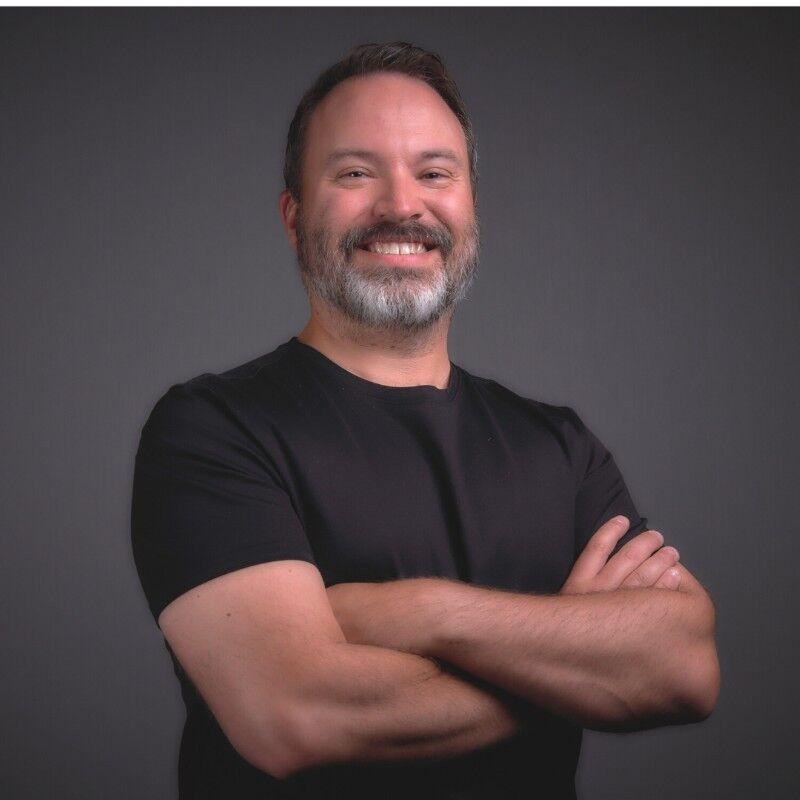 CC Pace announced the addition of Mike Wittrup as agile practice director. In this role, he will lead a seasoned team of agile coaches and consultants, provide thought leadership to the agile community, and further the relationships with CC Pace's clients by providing innovative and valuable solutions.
Wittrup has been in the technology field for 20 years and has an extensive background in providing Agile transformation consulting services. Wittrup joins CC Pace from U.S. Foods where he most recently served as their agile practice director.
"The combination of Mike's background, passion for agile, and proven track record of
success make him a great fit for CC Pace," said Mike Gordon, CEO of CC Pace. "His vision is to enhance our current Agile strategy by developing new offerings to deliver best-in-class products and services to our clients."
Tysons-based Maximus names new VP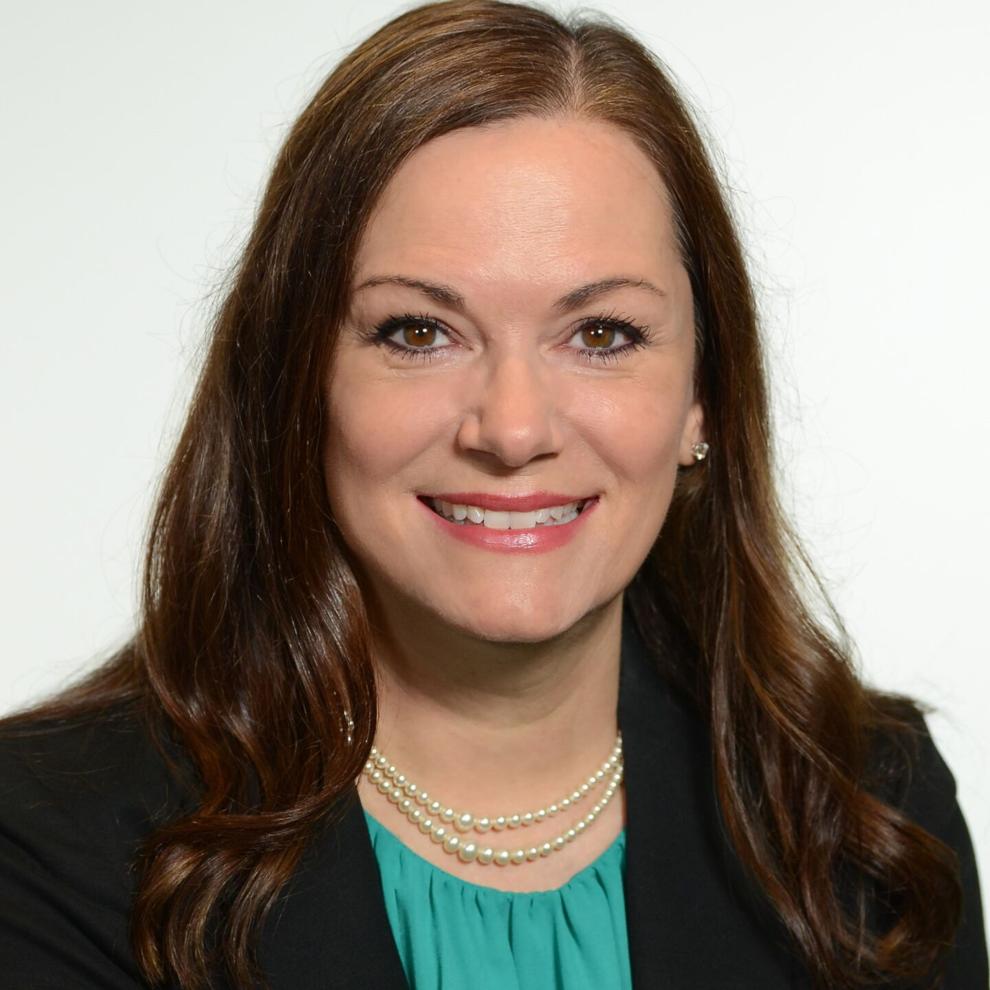 Maximus, announced Jennifer Ferreira as vice president of Business Development with a focus on the U.S. Department of Homeland Security (DHS). Ferreira will further develop and expand the Maximus national security footprint emphasizing key technologies such as cybersecurity, machine learning, artificial intelligence, and agile application development.
"The Department of Homeland Security is tasked with an enormous mission to protect our nation, including our networks and Maximus is uniquely positioned through our people and technology solutions to be a leading partner for the Department," said John Mandell, managing director, National Security, Maximus. "We are excited to add Jennifer to our team due to her track record of success and intimate understanding of DHS, its challenges, and how to implement digital transformation to deliver better services, improving the ability to secure the homeland."
"At Maximus, we are keenly aware of the hurdles that Department of Homeland Security must overcome through our history of delivering better efficiencies to agency programs," said Scott Barr, senior vice president for Technology and Consulting Services, Maximus. "Our consulting services leverage our ability to understand the fundamental business operations and technology needed to properly prepare DHS for the future. Jennifer will be a huge asset for Maximus as we continue to grow within national security agencies and programs."
Ferreira joins Maximus with more than a decade of experience in leadership roles focused on DHS within the federal contracting space. Ferreira has provided executive-level consulting to multiple DHS components including Immigration and Customs Enforcement (ICE), Customs and Border Protection (CBP), Intelligence & Analysis (I&A), Cybersecurity & Infrastructure Security Agency (CISA), Transportation Security Administration (TSA), and the Federal Emergency Management Agency (FEMA).
"Maximus has an impressive reputation with federal agencies because of its citizen centric approach to program development and I'm looking forward to joining the company to make an impact," said Ferreira. "As DHS looks to the future, Maximus is poised to help the agency deploy critical digital transformation, analytics and cybersecurity solutions that are vital to combat emerging threats."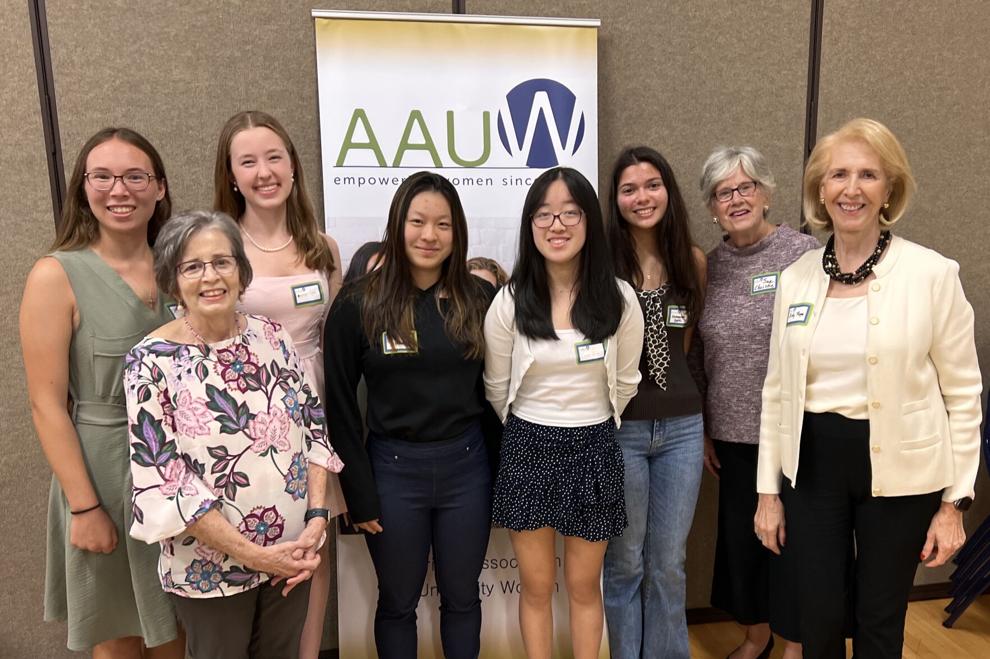 Attendees at the branch event included, from left to right: Eliana LaFleur; Anita Booth, AAUW McLean Area Branch co-president; Abhaya Tyrka, Jenna Cai, Elaine Liu, Genavive Lotfi, Sue Christie, AAUW McLean Area Branch co-president; and Judy Page, AAUW McLean Area Branch STEM chair.
McLean AAUW honors STEM achievement
The McLean Area Branch of the American Association of University Women (AAUW) recognized five of six students receiving 2022 STEM Achievement Awards at the branch event held at the McLean Community Center Sept. 18. 
The students spoke about their interest in STEM, their involvement in STEM-related extracurriculars, and their plans for future studies at the college level.
The students at the event were honored for being the 2022 recipients of the following awards:
McLean High School – Math: Genavive Lotfi
McLean High School – Science: Elaine Liu
Langley High School – Math: Jenna Cai
Langley High School – Science: Abhaya Tyrka
Langley High School – Computer Science: Eliana LaFleur
In addition, Zaylie Tamashiro received the Computer Science Award at McLean High School.

For the last nine years, the McLean AAUW has partnered with counselors at local high schools to honor female students finishing their junior year with STEM Achievement Awards. Each award, which is funded through the branch's fundraising, consists of a certificate and a check for $100. The branch
instituted the awards to encourage young women to pursue educational opportunities related to STEM.


The criteria for the awards include a demonstrated record of overall academic success, as well as a distinguished record of achievement in either math or science. Career center counselors at the schools manage the process of selecting the students.