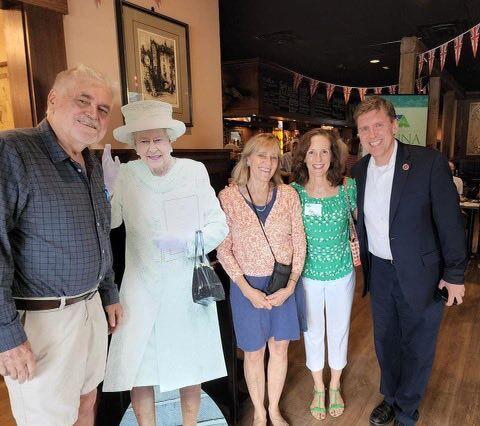 Hunter Mill District Supervisor Walter Alcorn joined Town of Vienna Mayor Linda J. Colbert and other fans of the Town of Vienna at the Vienna Business Association's 10th birthday celebration. (Photo courtesy of Twitter)
Springfield District Supervisor Pat Herrity surprised Park Authority employee John Berlin with a proclamation congratulating him on his retirement Aug. 24. Herrity said that Berlin is someone who works behind the scenes to get things done. (Photo courtesy of Twitter)
DPWES names new deputy director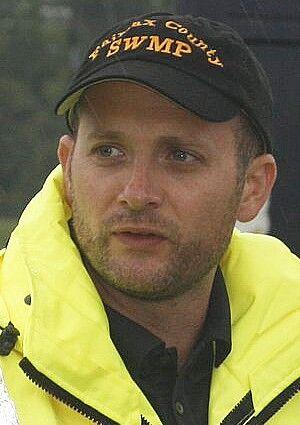 The Fairfax County Department of Public Works and Environmental Services (DPWES) announced that Eric Forbes is the new deputy director leading the County's Solid Waste Management Program. 
Forbes has been serving as the acting deputy director and his new position becomes effective on Sept. 10. He replaces John Kellas who resigned in July to return to his home state of Minnesota after nine years of service with DPWES.
Forbes' lifelong commitment to environmental awareness was forged early, growing up on the Chesapeake Bay and seeing firsthand the impact of pollution on the bay's natural resources. His training in environmental management at George Mason University led him to Fairfax County Government in 2008, where he has initially served as an ecologist in Stormwater Management, then as the complex manager for Fairfax County's I-95 Landfill, and most recently as director of the Solid Waste Engineering and Environmental Compliance Division.
Forbes has been instrumental in developing innovative programs that connect ecology, County government operations, and public environmental awareness, and pioneering novel approaches to building a sustainable community. DPWES is confident that Forbes will not only be able to lead the department through the ongoing operational challenges posed by continued international supply chain disruptions, but also guide DPWES through a substantial Solid Waste Management Plan update to advance the County's sustainability and zero waste initiatives.
"I'm excited and honored to be deputy director for Solid Waste and I'm looking forward to supporting our team who have a long tradition of providing critical waste services to our residents and businesses here in Fairfax County," said Forbes in response to his promotion. "Throughout my life I've always been passionate about environmental stewardship and working in Solid Waste Management fulfills my goal of making our community safe and sustainable. In my previous roles in DPWES, I've studied the health of our streams, worked on improving our outreach to residents, upgraded the environmental condition at our facilities, and ensured code compliance. Now I get the opportunity to work more closely with our Operations team to support them in safely delivering our services. I'll focus on working collaboratively with the team to accomplish our mission."
RCC offers preference poll candidates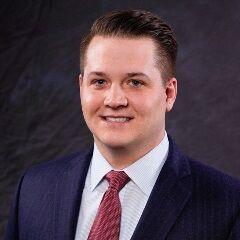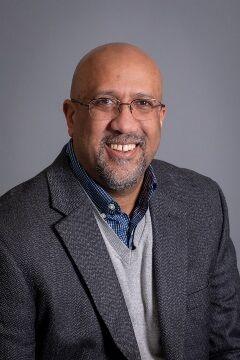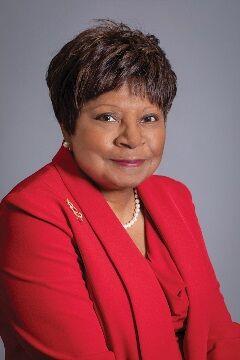 The Reston Community Center (RCC) Board of Governors announced three candidates for its 2022 Preference Poll. This year's candidates are Beverly A. Cosham, Paul D. Thomas (both incumbents) and Shane M. Ziegler. The candidates' statements can be found on the RCC website; voters are urged to review all statements before making selections.
The poll seeks community guidance to fill three three-year positions. Voting begins on Sept. 9. Each property in Small District 5 (SD5) will receive a ballot in the mail. Mail-in ballots must be received by the counting agent (a pre-addressed envelope is provided with the ballot; postage is required) no later than 5 p.m. on Sept. 29. Walk-in and online ballots must be received by 5 p.m. on Sept. 30.
A candidates' forum will be held on Sept. 6, at 6:30 p.m. at RCC Hunters Woods, located at 2310 Colts Neck Road, in Reston. Although there are three candidates for the three positions, the preference poll and the forum will occur as usual. The Memorandum of Understanding between the agency and Fairfax County Government require the poll to be conducted annually regardless of the number of candidates.
The Fairfax County Board of Supervisors established the RCC Board of Governors to represent the interests of Reston (SD5) residents and businesses in developing policy and providing financial oversight for RCC. Board appointments are made by the Fairfax County Board of Supervisors after participants have made their preferences known in the annual poll.
Board members work together to establish the overall policy for the Center and to guide its programs and budget. Board members represent Reston Community Center at social, recreational, cultural and educational activities throughout the district as well as function as liaisons to RCC's community partners.
For more information on the 2022 RCC Preference Poll or Board of Governors, please visit our website at www.restoncommunitycenter.com or call 703-476-4500.
Springfield resident named a Virginia Management Fellow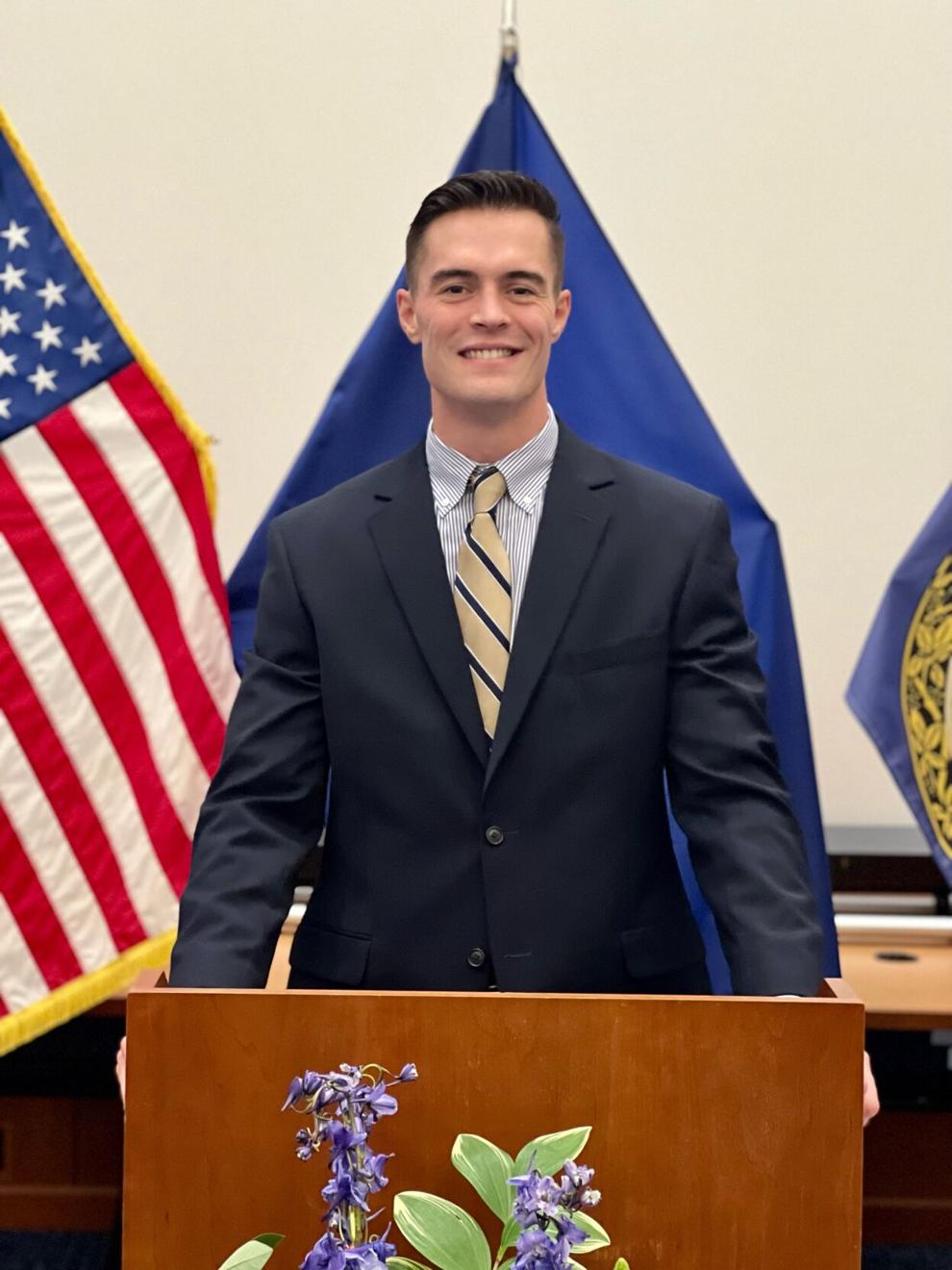 Edward Cronin of Springfield, a graduate of James Madison University, has been selected as one of 10 Virginia Management Fellows for the 2022-24 cohort.
A collaboration between the Virginia Department of Human Resource Management and Virginia Tech, the program addresses the Commonwealth's need for talented, trained and prepared government leaders.
The 10 Fellows work with 10 state agency mentors who guide projects as well as offer hands-on agency work and research efforts.
During the two-year leadership and management development certificate program, Virginia Management Fellows learn and practice technical and generalist skills that are important to state agencies.
Three eight-month agency rotations give fellows day-to-day work experience, and they also learn financial management, public budgeting, and other key competencies needed in state government.
The General Assembly first approved the program in 2017.
"This cohort marks the fifth anniversary of the VMF program, an important milestone for the state. We are demonstrating our commitment to Virginia's future leaders," said Secretary of Administration Lyn McDermid.
Vienna Public Works director steps down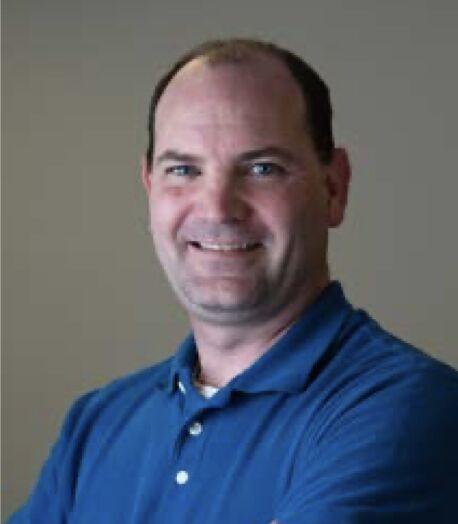 It's been 12 years since Michael Gallagher signed on with the Town of Vienna in the position of civil engineer, after which he rose through the ranks to eventually become director of Public Works, a position he's held since 2015. 
Citing family reasons, Gallagher recently announced that he and his family are relocating to Blacksburg.
"Vienna is a really great place and holds a special place in my heart," Gallagher said as he reflected on his years of service. "I'm really going to miss everyone here." 
During his tenure, Gallagher helped facilitate a water and sewer rate study to inform the pricing structure needed to support a long-term plan to improve the Town's water and sewer infrastructure. The study determined that a modest price increase would ensure the Town would have the resources to meet the long-term goal of replacing aging water pipes and sewer liners in disrepair. The plan also addresses long-term needs associated with growth. 
Gallagher also led the initiative to establish a good process for prioritizing and implementing sidewalk projects, which included soliciting feedback from residents to inform final proposals submitted for Town Council approval. Other accomplishments included implementing technical upgrades that made street signal systems more responsive to facilitate better traffic flow and accommodate pedestrians. 
The accomplishment of which Gallagher says he's most proud is the staffing legacy he leaves behind. 
"I'm more proud of the team that I've assembled than any mechanics that I built," he said as he reflected on the leadership training he provided his staff. "Helping people grow personally and professionally with leadership skills has been truly rewarding." 
Gallagher's last day with the Town was Aug. 5. Deputy Director Christine Horner will serve as acting public works director until a successor is named.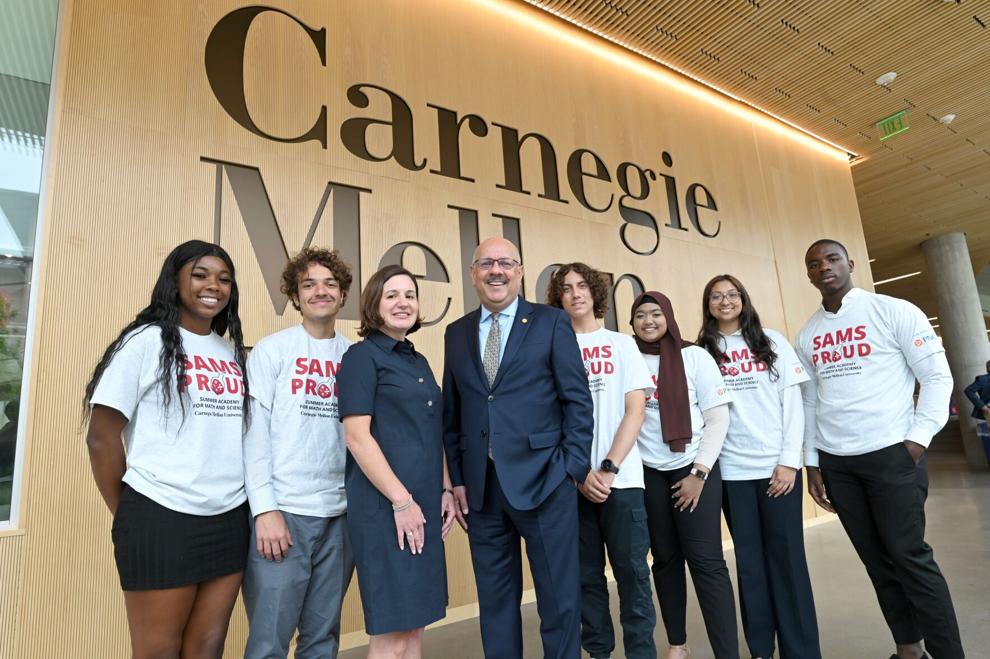 PNC Foundation Chair and President Sally McCrady and CMU President Farnam Jahanian with SAMS students during the 2022 symposium and closing event.
Chantilly scholar complete program at Carnegie Mellon
Jocelyn Zheng, a rising senior at Chantilly High School from Chantilly, recently participated in the Summer Academy for Math and Science (SAMS) at Carnegie Mellon University in Pittsburgh. 
SAMS is a rigorous summer residential experience designed to increase the number of outstanding high school students who have access to math and science education. The program prepares them to pursue degrees in science, technology, engineering and math (STEM) disciplines at the nation's top colleges and universities.
Rising high school seniors across the United States apply to the highly competitive national program, which provides students an opportunity to take courses and complete hands-on research projects with Carnegie Mellon faculty members. In addition, students participate in skills-building workshops focused on the college application process. The university provides the program for free to all selected participants; in the past 15 years, 1,300 students from 45 states and Puerto Rico have traveled to Pittsburgh for the prestigious program.
About 75 percent of SAMS participants go on to pursue a degree at a selective university, and nearly 40 percent pursue undergraduate degrees in STEM fields. For those who enroll at Carnegie Mellon, an impressive 70 percent pursue STEM majors. Students from any background are welcome in the program, and SAMS staff members actively recruit participants from across the U.S. from backgrounds traditionally underrepresented in math, science and engineering fields, including women, students of color, from low-income families, who will be first-generation college students, or from households where English is a second language.
Carnegie Mellon recently announced a $3 million gift from the PNC Foundation, of which $2.5 million will establish an endowment that will support SAMS participation by 75 students annually, and provide financial education programming to students and families.
"Participating in CMU's pre-college programs can be nothing short of life-changing," said M. Shernell Smith, associate dean and executive director of the Center for Student Diversity and Inclusion, where the SAMS program is based. "Learning from Carnegie Mellon's world-class faculty and building relationships with peers who will become part of their support system now and into the future is the foundation that will allow them to succeed as they navigate fields where diversity is critical but still encounter few people who look like themselves."
Fairfax resident elected to National Academy of Construction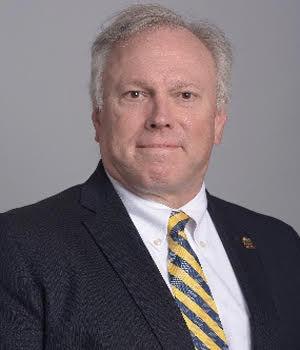 The National Academy of Construction has elected Kevin Hilton, of Fairfax, the CEO of IMPACT, the Ironworker Management Progressive Action Cooperative Trust, as a member of its class of 2022. He will be formally inducted October 6 during the NAC Construction Hall of Fame Gala in Scottsdale, Ariz.
In electing Hilton, NAC cited him as a "dedicated leader in developing programs that enhance the relationship between management and labor with significant contributions in media outreach programs."
"Our 2022 class represents dedication to the industry and significant contributions to improving
the built environment," said Wayne Crew, president and CEO of the Academy. "Kevin Hilton is a creative force in the industry with innovative approaches to the labor-management partnership. We welcome him."
Election criteria for NAC is rigorous: leadership, exceptional service, a continued commitment to making a contribution, past recognition by peers for innovation, and being recognized as "best of the best." The NAC Class of 2022 members is composed of 34 industry practitioners from various sectors of the industry, including academics, researchers, owners, contractors, designers, lawyers, and consultants. Election to the Academy, which has inducted more than 400 industry leaders in its 23-year history, is one way to honor their contributions over a career and also provides members with a chance to give back to both the industry and the nation through their NAC participation.
Hilton leads IMPACT, which is headquartered in Washington, D.C. He previously served as senior vice president at The Association of Union Constructors (TAUC) and the National Maintenance Agreements Policy Committee (NMAPC).