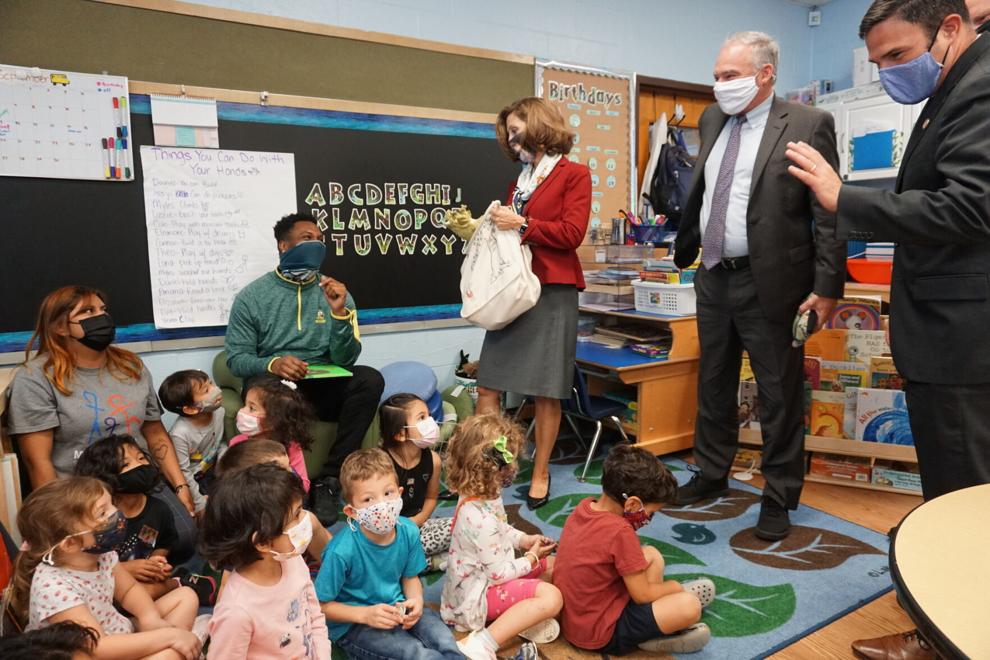 Park historian will receive Mayo Stuntz Award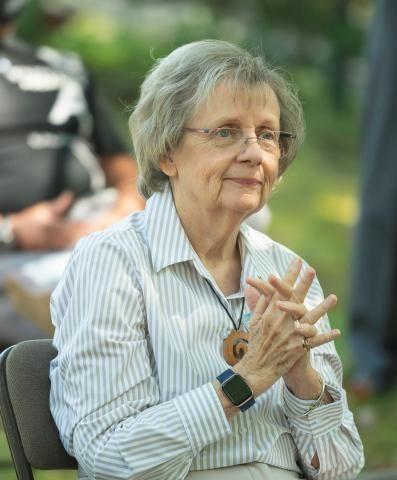 The Fairfax County Park Authority Board has named historian Barbara Naef as the recipient of the 2021 Mayo Stuntz Cultural Stewardship Award for her many roles in preserving county history.
After a long career with the Park Authority in Historic Preservation, Historic Properties Rental Service, Archaeology, and Historic Collections, Naef continues to serve the Park Authority and the history community in Fairfax County as a volunteer and in supporting roles on the History Commission and Friends of Fairfax County Archaeology and Cultural Resources (FOFA). She volunteered with the Park Authority's Historic Collections for many years after her retirement, was a vital member of the team for the most recent American Alliance of Museums reaccreditation, was a founding member of FOFA, and has served on the History Commission for nearly 20 years representing archaeology.
In addition, Naef serves as the co-chair of the African American History Initiative for the History Commission, and she continues to serve and advocate for archaeology in numerous settings. Nearly every previous and existing historical program that exists in Fairfax County has benefitted from her input. Naef is the consummate professional and is described as "Park Authority through and through." Nearly 20 years after her retirement, she still uses the pronoun "we" when advocating for the Park Authority and its programs.
The Park Board established the Mayo Stuntz Cultural Stewardship Award in 2013 in honor of historian, volunteer and acclaimed author Mayo S. Stuntz, one of the original members of the Fairfax County History Commission. The award recognizes significant contributions made by individuals, organizations or businesses in promoting the preservation/stewardship of cultural resources in Fairfax County.
Naef will be honored at a virtual Park Authority awards ceremony in November.
ACSD launches international cohort of Emerging Leaders Program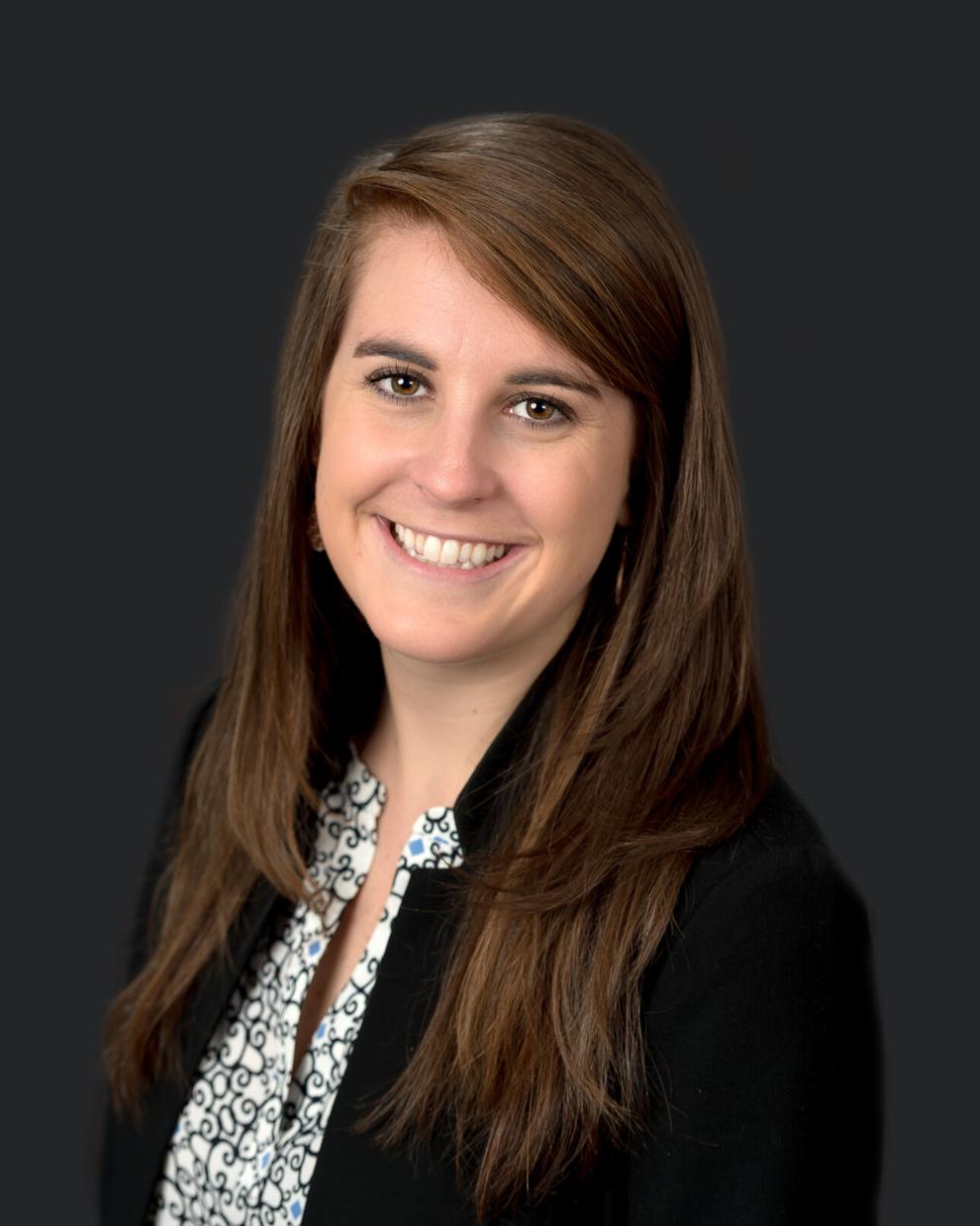 National leader in K-12 educator professional learning ASCD announced its newest group of Emerging Leaders, a two-year cohort-based program designed to cultivate and develop rising leaders in education. 
The Emerging Leaders Class of 2021 includes educators from 12 states, the United Kingdom, Singapore, and India.
Emily Castro, MTSS/SEL program coordinator & Teachers For Tomorrow teacher at Lake Braddock Secondary School in Fairfax, has been named a member of the new class. 
In choosing Castro for the new class, the selection committee noted, "Emily makes a compelling argument that teacher leaders are 'at the heart of improving our education system.' She is the consummate teacher leader!"
Participants in the Emerging Leaders Program have between five and 15 years of
experience in education and have made an impact as leaders in their schools, districts, and
communities. Through the program, these educators gain access to networking and
learning opportunities, prepare for future leadership roles, and build strong and supportive
professional learning communities with peers around the globe.
"Nurturing and promoting great education leaders is at the heart of our mission," said CEO and Executive Director Ranjit Sidhu. "The Emerging Leaders program represents a growing cohort of leaders from around the globe who will serve as a guiding force in districts and schools for years to come. Just as our education landscape continues to change and evolve, ASCD is working intentionally to cultivate the next generation of leaders, and we are thrilled to
welcome our newest members to the Emerging Leaders family."
Park Authority parks and playgrounds are tops in NOVA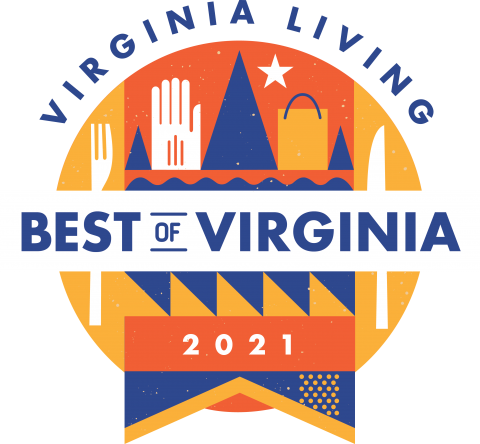 The Fairfax County Park Authority doesn't play around when it comes to its parks and playgrounds. Its facilities captured the top spots on this year's list of Virginia Living magazine's "Best Living & Recreation Winners" in Northern Virginia. 
Burke Lake Park, Frying Pan Farm Park and Riverbend Park were named the best parks. Clemyjontri Park, Burke Lake Park and Chessie's Big Backyard were named the top playgrounds in the region.
Burke Lake Park captured the top spot on the list of parks and came in at No. 2 for the best playgrounds. In addition to its multiple playgrounds, Burke Lake offers families a chance to ride on a miniature train or carousel, play mini golf or disc golf, and indulge in sweet treats at its ice cream shop. The lake itself provides opportunities for a tour boat ride and fishing. Visitors also can hike or bike the trail around the lake or spend a night camping. Burke Lake Park is located at 7315 Ox Road in Fairfax Station.
Frying Pan Farm Park preserves and interprets farm life of the 1920s to 1950s and is especially popular during the spring birthing season when visitors can see baby cows, pigs, sheep and other farm animals. It offers a playground and carousel, country store and wagon rides, too. The park is located at 2709 West Ox Road in Herndon.
Riverbend Park, located on a Potomac River bend, has a rare combination of geology, plant life, wildlife, isolation and beauty. The park offers kayak and canoe rentals to explore the water and miles of trails to explore the beautiful landscape. Its spring Virginia bluebell bloom is a not-to-be-missed event. Riverbend is located at 8700 Potomac Hills St. in Great Falls.
Clemyjontri Park captured the No. 1 spot on the list of best playgrounds. With specially-designed fea-tures, the playground offers children who use wheelchairs, walkers or braces, or those who have sensory or developmental disabilities, an opportunity to have a parallel playground experience of fun and exploration. Clemyjontri is located at 6317 Georgetown Pike in McLean.
Rounding out the top three playgrounds was Chessie's Big Backyard at the Lee District Family Recreation Area. This fully accessible playground has lots of features to crawl through and climb over. Ramps are wide enough for wheelchair access; and children can enjoy slides, swings, and equipment designed to offer access for all. The Recreation Area also features a spray park, accessible tree house, children's trail and carousel. It is located at 6601 Telegraph Road in Franconia.
Chantilly-based Citizant names new COO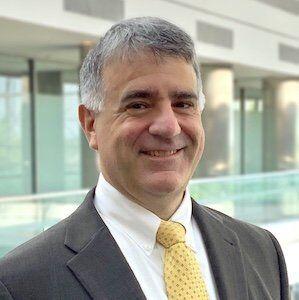 Citizant, Inc., an award-winning and woman-owned small business, has promoted David Romola to the role of chief operating officer, in which he will oversee all customer delivery activities and spearhead the company's focus on organic growth in targeted accounts.
Romola has served as Citizant's senior vice president of operations since 2019, reporting to CEO Alba M. Alemán.
"David has proven himself to be the right leader to champion Citizant's values – particularly delivery excellence and responsibility – in our next phase of growth," said Alemán. "He has worked tirelessly in the last few years through the most challenging business environment to honor our commitments to our government customers, strengthen our relationships with strategic partners, and promote a better future for all of Citizant's employees."
"I am truly honored to work for a company that lives and breathes its core values every day. Citizant's employees have established a strong reputation for exceeding customer expectations for value, delivery excellence, expertise, and innovation," said Romola. "Backed by solid customer relationships, an employee-focused culture that is second to none, and a robust pipeline of growth opportunities for our staff, I am excited and honored to help lead the next phase of expansion for Citizant."
Before joining Citizant, Romola served as chief operations and growth officer for Expression Networks in McLean, where he was directly responsible for increasing annual revenue to more than $20 million over a four-year period. He also previously led and grew business at PwC, KPMG, Booz Allen Hamilton, and Deloitte. While at PwC, he successfully managed all contracts, subcontractors, P&L, and the contract center for a $40 million U.S. Army practice.
Romola received a bachelor's degree in Finance and Business Information Systems from Virginia Tech, as well as a Master of Business Administration degree from Averett University. He is a Certified Project Management Professional (PMP) and Certified Defense Financial Manager (CDFM). 
Fairfax Radiology welcomes new doctor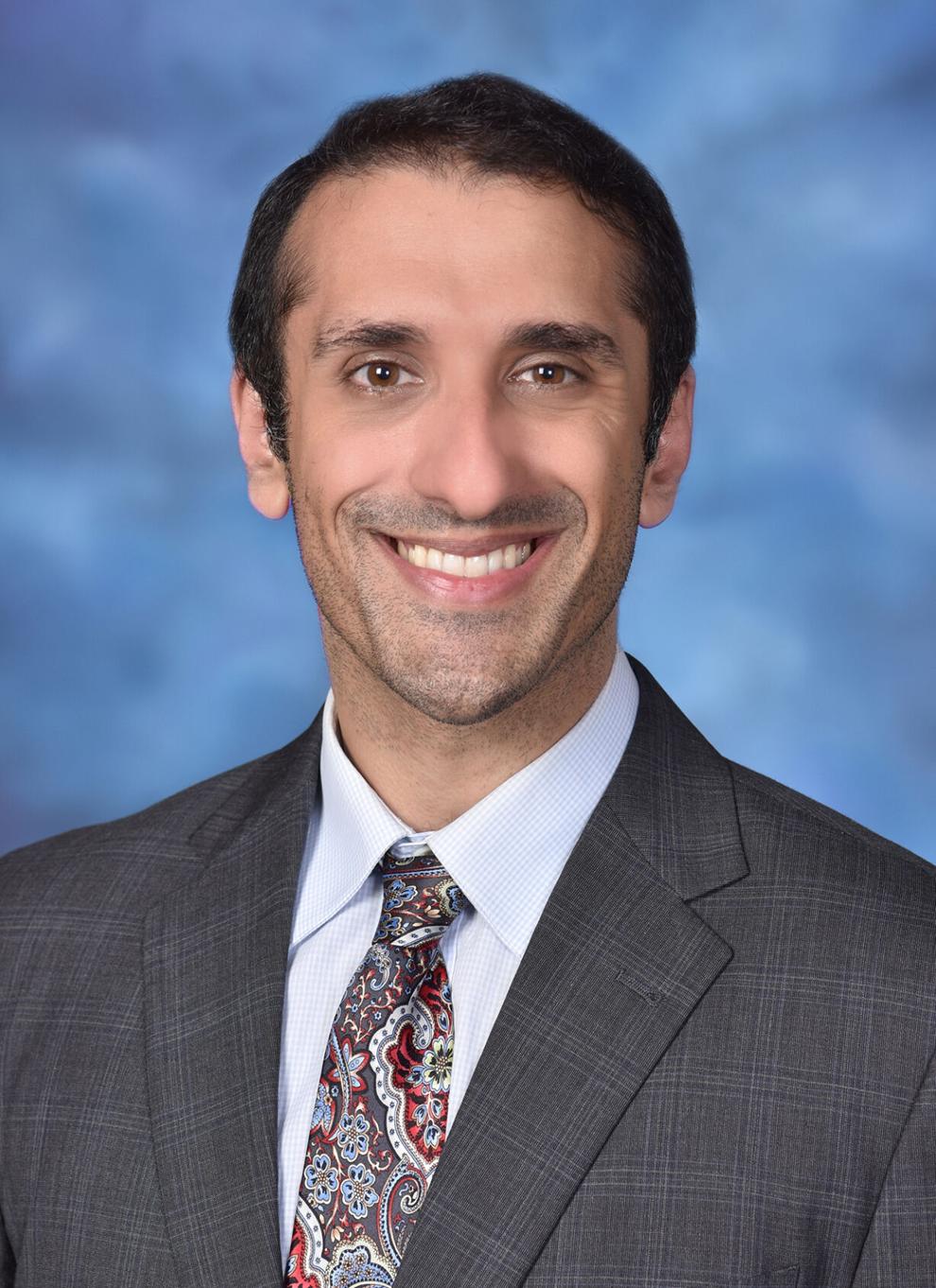 Zain Qazi M.D. has joined Fairfax Radiology Consultants, PLLC (FRC).
He comes to FRC from Hospital for Special Surgery at Weill Cornell Medical College in New York, where he served his Musculoskeletal Radiology Fellowship. Qazi is certified in General Diagnostic and Musculoskeletal Radiology. Additionally, he has training and experience performing a wide variety of image guided musculoskeletal and spine interventions.
"We are pleased to have Dr. Qazi on our team" said David Spinosa, M.D., Interventional Radiologist and president of Fairfax Radiology Consultants, PLLC. "His experiences are assets to our all-subspecialty team."
"I am honored to be part of the FRC team," Qazi said. "Their collective medical expertise is unmatched."
Qazi holds a master's Doctor of Medicine degree from the Joan C. Edwards School of Medicine at Marshall University in Huntington, W.V. He served a Diagnostic Radiological Residency at George Washington University Hospital and a Resident Fellowship in Health Policy Washington, D.C., GW Milken Institute of Public Health where he concentrated on public health policy courses with emphasis on advocacy in public health policy, equity, and affecting social determinants of health. He holds a Bachelor of Arts degree with focuses in Economics and Chemistry from Virginia Tech University. 
Fairfax resident joins 16th class of Stamps Scholars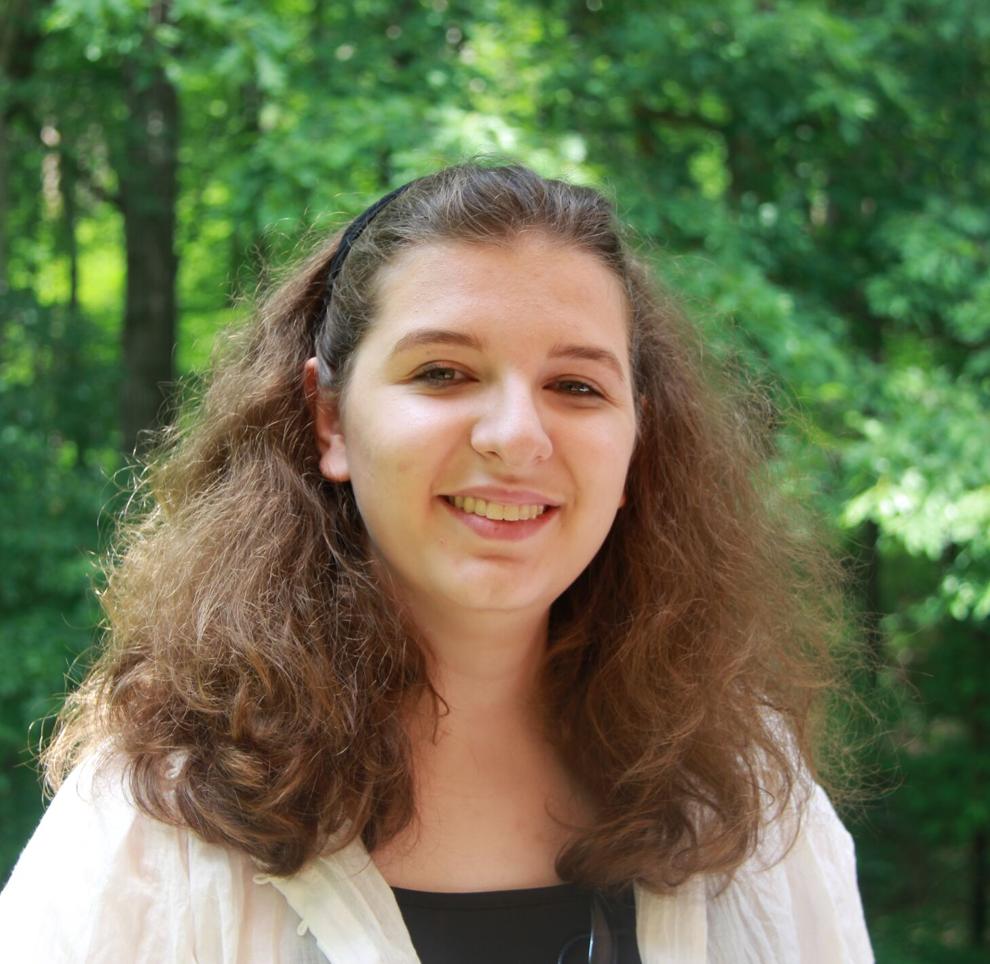 This fall, 229 exceptional students from across the country will enroll in universities and college with the support of the Stamps Scholarship, making up the 16th class of Stamps Scholars. 
With support from the Stamps Scholars programs, these scholars will pursue their passions of tackling national and global challenges while making impacts on their campuses and communities.
Alex Cooper of Fairfax has been awarded the Stamps Scholarship and will attend the College of William & Mary and plans to study applied statistics, computer science, and psychology. She is the daughter of Scott and Haydee Cooper.
Selected from over 320,000 applications, the 16th class of Stamps Scholars was chosen via rigorous processes by their universities and colleges for their academic excellence, leadership experience, dedication to service, and exceptional character. For these students, the total value of their Stamps Scholarships will be worth up to approximately $36.4 million, with each attending one of 37 partner universities across the US and the UK.
Cooper, a W.T. Woodson graduate, said she developed an interest in coding for social good in high school through hackathons. "I went on to wind coding awards at Virginia Tech and UVA among others, and I have been working at MITRE as a student researcher for the past three summers," she said. She is also a Courageous Leadership & Authentic Excellence Fellow at William & Mary.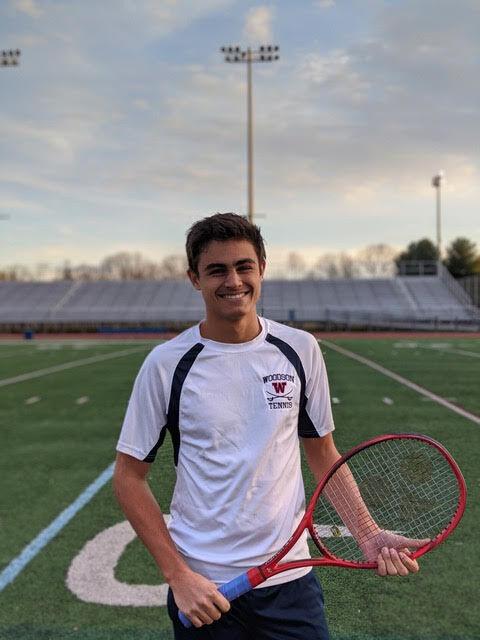 Fairfax athlete regional UTSA Foundation scholarship recipient
The USTA Foundation, the charitable arm of the United States Tennis Association Incorporated (USTA), announced the 2021 Novo Nordisk Donnelly Scholarship regional recipients, each receiving a $5,000 scholarship administered by the USTA Foundation. National recipients receive $10,000 scholarships.
In 2021, the USTA Foundation awarded a total of $60,000 in Novo Nordisk Donnelly Scholarship funds as follows: two scholarships of $10,000 each and eight regional scholarships of $5,000 each. This scholarship is available to high school students and those currently enrolled in college who have excelled in academics and tennis, have strong leadership and community involvement skills.
Jared Lucas of Fairfax is a regional recipient. 
The Novo Nordisk Donnelly Scholarship is named in honor of Tracey Donnelly Maltby and Diane Donnelly Stone, who along with their father, Bud Donnelly, all played Division I collegiate tennis while living with the challenges of Type 1 diabetes. Tracey played singles and doubles for four years at the University of Iowa and received All Big Ten honors. Diane was a three-time All-American and 1987 NCAA doubles champion at Northwestern University and will be inducted into the 2022 ITA Collegiate Tennis Hall of Fame. Bud played singles and doubles for four years at Western Michigan University and won six individual Mid-American Conference titles.
The Novo Nordisk Donnelly Scholarship joined the USTA Foundation's slate of scholarships in 2021. The Donnelly Scholarship has been funded for the past 18 years by Novo Nordisk Inc., a global healthcare company dedicated to meeting the unmet medical needs of people living with diabetes and other serious chronic diseases for almost 100 years. Since 2019, Cecelia Health and Dexcom have also been partners in the program.