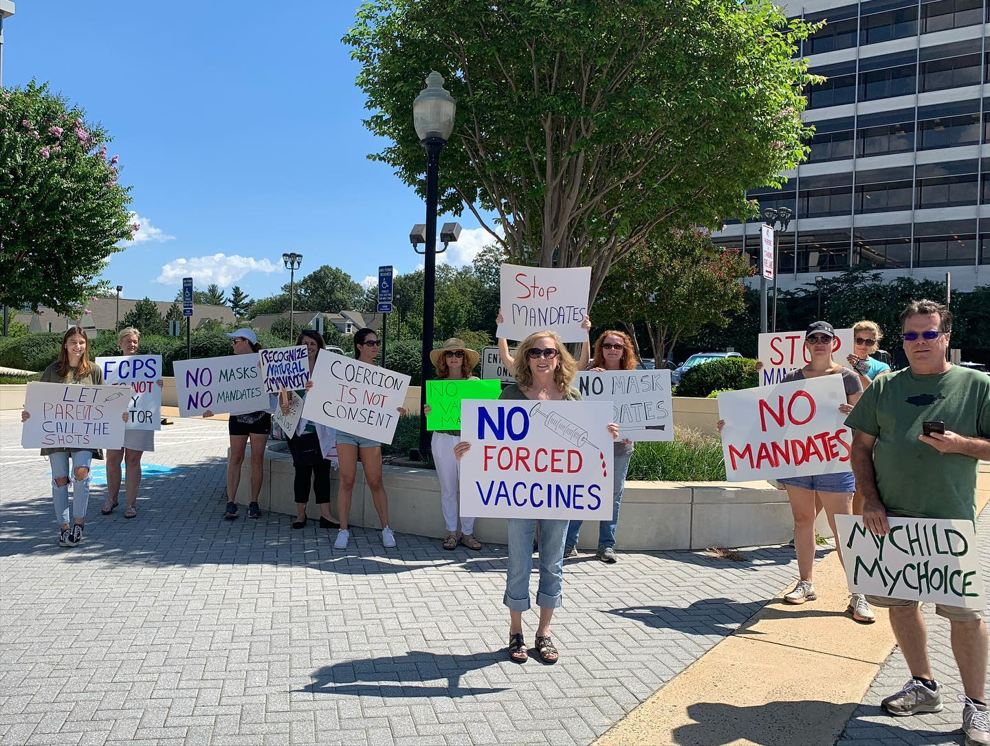 GMU senior scholar receives leadership award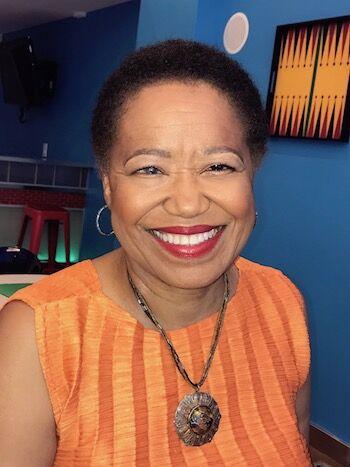 Gail C. Christopher has been named a winner of Independent Sector's 2021 John W. Gardner Leadership Award, along with John A. Powell of University of California-Berkeley.
The award, established in 1985 to honor founding chair John W. Gardner, honors extraordinary social-sector champions whose work has transformed the nonprofit community and mobilized and unified people, institutions or causes to positively impact the ability of all Americans to thrive.
Christopher is a senior scholar at George Mason University's Center for the Advancement of Well-Being. She is also the executive director of the National Collaborative for Health Equity, which partners with the Association of American Colleges and Universities to help universities develop Truth, Racial Healing and Transformation (TRHT) Centers. Mason is one of 70 colleges that has established a TRHT Center.
"There is a nice cohort of people who have been trained as practitioners, and who conduct racial healing circles on Mason's campuses," said Christopher. "I've found the people at Mason are very innovative and very committed to this work."
She hopes to create a TRHT course at Mason as well.
She is also a Fellow of the National Academy of Public Administration. She will accept the Gardner Award during the Upswell Summit, October 20-22.
"I'm deeply honored and moved to receive this award," said Christopher. "John W. Gardner has actually been an inspiration for my career for many decades. This is a man born in 1912 and lived until 2002, so he really got to see the arc of the moral universe begin to bend toward justice."
She said it's a pleasure to share the award with John A. Powell.
"I think of John as a kindred spirit, and we've worked together in many ways over the years," said Christopher.
She also plans to release her new book on racial healing in the fall, and write another book with her daughter, New York Times best-selling author Heather McGee.
The collaborative developed a "culture of health leaders" leadership program to recruit young leaders and offer them a community of practice, and a data initiative to orchestrate the available evidence-based data to drive states and localities toward doing the work of creating health equity. Christopher said the collaborative will launch a new leadership program in the spring with an inaugural cohort of 40 leaders.
"We are going to be working hands-on with local communities, using data to help them drive non-partisan unified efforts to bring about change," Christopher said.
Three Frying Pan Farm volunteers are Harold Strickland Partnership awardees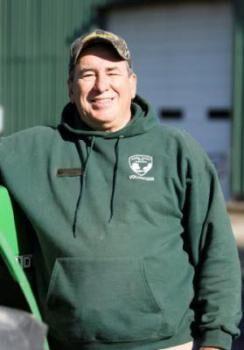 The Fairfax County Park Authority Board is honoring three volunteers from Frying Pan Farm Park with the 2021 Harold L. Strickland Partnership and Collaboration Award, which recognizes teamwork in bringing state-of-the-art facilities to parks.
Over the winter, Ronnie Billodeaux, Ed Robichaud and Steve Williams (not pictured), volunteer wagon ride drivers at the park, joined forces to repair and expand picnic facilities at Frying Pan. The men sacrificed weekdays and weekends to ensure the site's picnic tables were ready in time for the start of the spring birthday party and picnic rental season.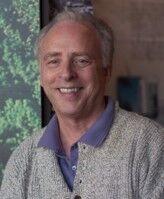 Frying Pan's picnic tables had fallen into poor condition, but it would have costs thousands of dollars to replace them. The volunteer trio saved the park the replacement costs and doubled the number of picnic tables available through their hard work deconstructing, reconstructing and adding new tables. They disassembled the old tables, discarded unusable wood, and salvaged any hardware that could be reused. Using their own tools, they cut new boards, reassembled tables with the salvaged hardware, and built 10 new tables with new hardware.
The Fairfax County Park Authority Board established the Harold L. Strickland Partnership and Collaboration Award in June 2015 in honor of the retiring Park Board member's long service and significant contributions to the Park Authority. In the spirit of Strickland's accomplishments, this award recognizes the value and importance of the teamwork and cooperation necessary to provide varied constituencies with state-of-the-art facilities in Fairfax County Parks, often at limited, reduced or no capital expense to the taxpayer.
The winners will be honored at a virtual Park Authority ceremony in November.
Fairfax Radiology Consultants welcomes new doctor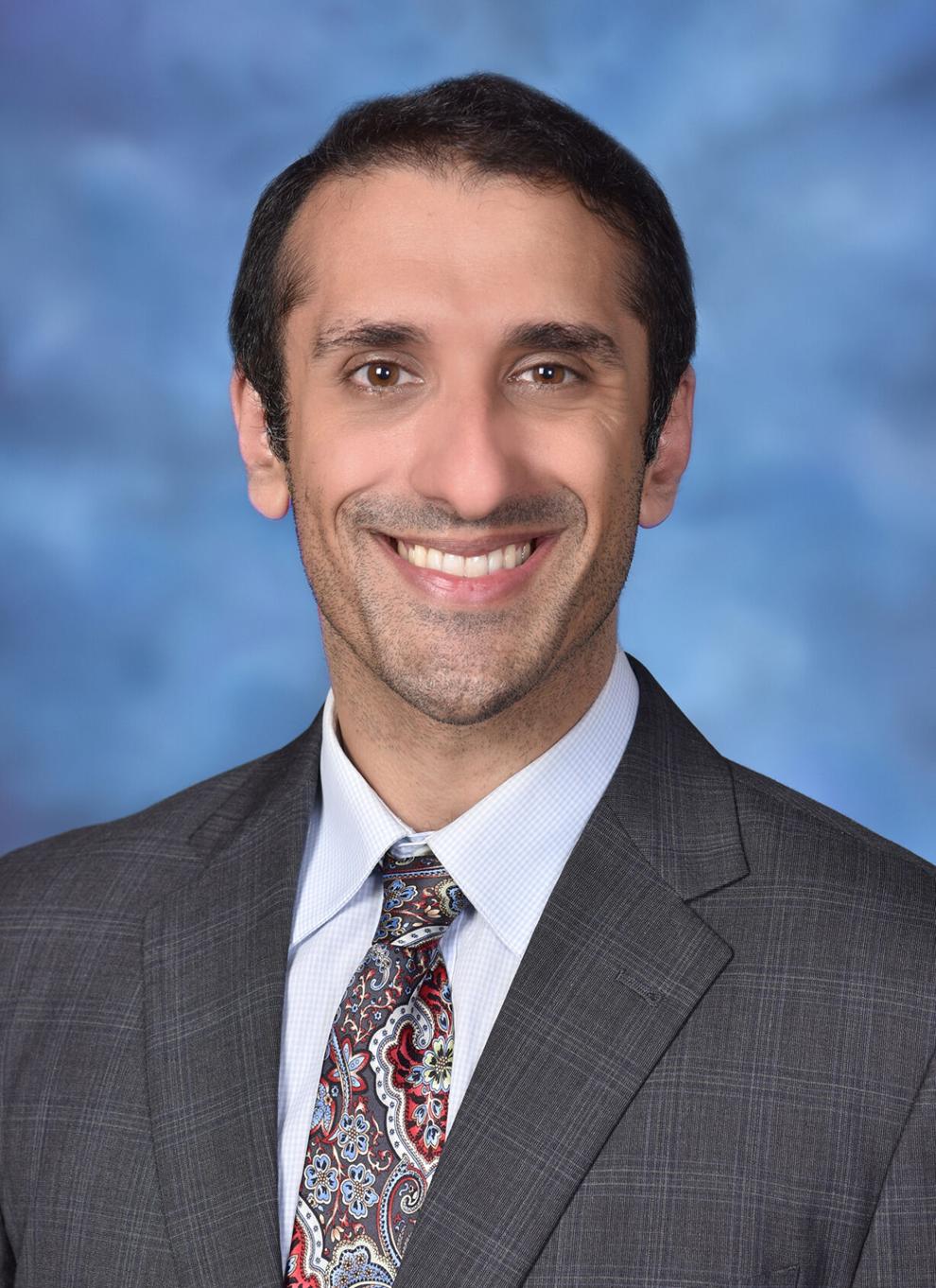 Zain Qazi M.D. has joined Fairfax Radiology Consultants, PLLC (FRC).
Qazi comes to FRC from Hospital for Special Surgery at Weill Cornell Medical College in New York, where he served his musculoskeletal radiology fellowship. He is certified in Diagnostic XR, MSK US, CT, advanced MRI with extensive orthopedic and rheumatologic pathology exposure. Additionally, he is experienced in interventional fluoroscopy, CT, and ultrasound guided procedures including spine, perineural, tendon, and joint injections, sampling, and aspiration throughout the body.
"We are pleased to have Dr. Qazi on our team" said David Spinosa, M.D., interventional radiologist and president of Fairfax Radiology Consultants, PLLC. "His experiences are assets to our all-subspecialty team."
"I am honored to be part of the FRC team," Qazi said. "Their collective medical expertise is unmatched."
Qazi holds a masters Doctor of Medicine degree from the Joan C. Edwards School of Medicine at Marshall University in Huntington, W.V. He served a diagnostic radiological residency at George Washington University Hospital and a resident fellowship in health policy in Washington, D.C. at G.W. Milken Institute of Public Health where he concentrated on public health policy courses with emphasis on advocacy in public health policy, equity, and affecting social determinants of health. He holds a bachelor of arts degree with focuses in Economics and Chemistry from Virginia Tech.
GMU makes strong showing in latest worldwide rankings
George Mason University has five programs in the top 100 in the world in the latest Academic Rankings of World Universities. The university also gained in the Times Higher Education World University Rankings.
In the Academic Rankings of World Universities, Mason's law program at the Antonin Scalia Law School led the way at No. 35 worldwide. Atmospheric science came in at No. 40, and economics, public administration, and communication placed in the 51-75 grouping.
Atmospheric science (16th among publics and 24th nationally), economics (14th among publics, 31st nationally), public administration (16th among publics and 21st nationally), and communication (25th among publics and 32nd nationally) all were judged best in Virginia.
Mason's law program is ranked No. 32 in the United States and No. 17 among publics, surpassed only by the University of Virginia among commonwealth's institutions.
Mason is No. 34 among public universities in the United States (up two spots from last year and tied with Virginia Tech and Virginia Commonwealth), and No. 63 nationally (up three spots and tied with Georgetown, Virginia Tech and Virginia Commonwealth).
Mason is ranked in the 201-300 group worldwide.
The rankings, compiled by the ShanghaiRankings Consultancy, are based on indicators such as the number of papers authored by an institution in an academic subject; the average impact of those papers, as measured by InCites; the number of papers published in top journals and conferences in an academic subject; and the number of staff at an institution winning significant awards in an academic subject.
In the Times Higher Education rankings, Mason placed 33rd among U.S. public universities (up four spots from 2021 and tied with Virginia Tech), and 63rd among all universities nationally (up seven spots and tied with Virginia Tech and Howard University). Mason is in the 251-300 grouping worldwide.
In the Best Value Schools ranking of bachelor's programs in sustainability, Mason is 10th among public institutions and 14th nationally.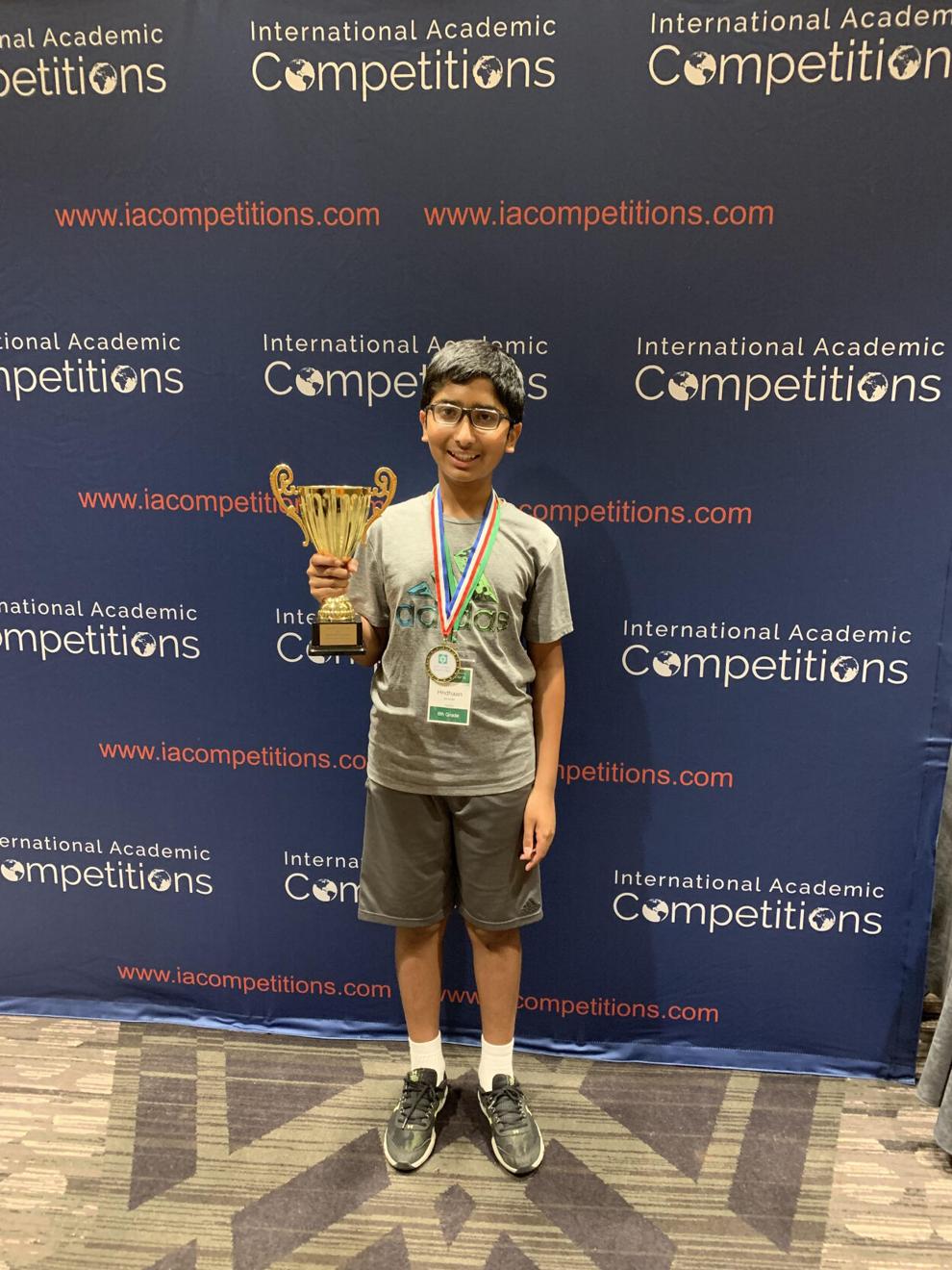 Provide Input on Boundary Policy Review at a Virtual Community Meeting
The Fairfax County School Board is in the process of reviewing Policy 8130, Facilities Planning, Local School Boundaries, Program Assignments, and School Closings. 
In July 2019, the board requested the superintendent hire an outside consultant to work with the board to identify best practices in boundary policy and engage the community in the discussion.
MGT Consulting Group (MGT), an education consulting firm, will be sharing information about the boundary policy review at three upcoming community meetings and seeking community input in a survey. 
You are invited to attend a virtual community meeting. Each meeting will provide the same information and use the same format. No specific boundary changes will be discussed at the meetings. The meeting dates are:  September 13, 7 to 8 p.m., September 14, 7 to 8 p.m., September 20, 7 to 8 p.m.
Please register online at https://bit.ly/3n7az6Fto receive the meeting link and indicate if you need an interpreter. 
MGT will send all FCPS parents an email with the survey link to collect input. The community meetings will not be discussing any boundary changes for any schools within FCPS. The information shared will focus on what factors should be considered when making boundary changes. 
More information about the Boundary Policy Review is available online at https://bit.ly/3l1lMTy.
Vietnam veterans help children of local homeless veterans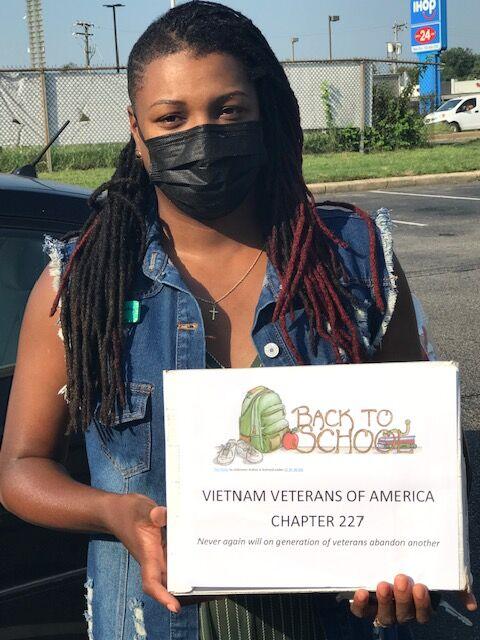 For the eleventh consecutive year, the Vietnam Veterans of America, Chapter 227 of Northern Virginia, in fulfilling its founding principle of "Never Again Will One Generation of Veterans Abandon Another" donated a total of 90 gift credit cards to veterans and children of veterans who are in the Veterans Administration Supportive Housing (VASH) program. 
The three grant categories include 62 students for $75, 13 special need students for $100, and 15 veteran students for $150. The number of students is triple from 2020 for a total amount of $8,200. 
The gift cards pay for school supplies and other essentials for the new school year. 
The VASH Program is a joint effort between the Departments of Housing and Urban Development and the Veterans Administration (VA) to assist homeless veterans and their families in transitioning from homelessness to normalcy with affordable and stable lodging.
The VA case managers serve more than 100 veterans and their families in the Northern Virginia area.
The chapter's holiday plans include being Santa for a the family of a wounded warrior being treated at a military hospital, and to provide credit card gift cards to needy VASH families. Anyone wishing to contribute to the holiday program can mail a check made payable to VVA Chapter 227 with memo: 2020 Holiday Gift Card and the mailing address is VVA Chapter 227, P.O. Box 5653, Arlington, VA 22205 or through PayPal at the chapter's Facebook, https://www.facebook.com/VVA227. Please contact Len Ignatowski at 703-255-0353 for more information.
Volunteers sought for National Public Lands Day efforts
The Fairfax County Park Authority will join in the nationwide celebration of National Public Lands Day Sept. 25 from 9 until 10:30 a.m. 
Volunteers will contribute toward national efforts by helping to weed and water pollinator gardens, pick up trash and remove invasive vines within Laurel Hill Park, located at 8780 Lorton Road. The Laurel Hill Park Volunteer Team will host the one-hour work session. A brief ceremony will follow at 10 a.m. The ceremony will be held at Barrett House located at 8780 Lorton Road, at the intersection of Lorton and Workhouse roads. Attendees should turn off Lorton Road at the Central Green entrance and drive forward to the white house.
National Public Lands Day provides all lovers of the environment an opportunity to show appreciation for precious natural resources through trail restoration, park cleanups and other events that teach about the environment. This year's theme is "More ways to connect to nature." The workday and celebration represent the nation's largest single-day volunteer event for public lands. Established in 1994 and held annually on the fourth Saturday in September, this celebration brings out thousands of volunteers to help restore and improve public lands around the country.
"The Park Authority depends on individuals and organizations, such as our Park Volunteer Teams (PVTs) to help us maintain, care for and restore open space," said Fairfax County Park Authority Acting Executive Director Sara Baldwin. "With about 24,000 acres of parkland under the jurisdiction of the Fairfax County Park Authority, it's clear how valuable volunteers are to our efforts. We could not do it without them. National Public Lands lets everyone know across the country that they are not alone in their love of the land and work as environmental stewards."
Volunteers should dress appropriately for the weather, wear closed-toed shoes, bring work gloves and personal drinking water. To sign up as a volunteer, please go to https://bit.ly/3tbtKNF.