Park Board recognizes 60th Anniversary of Frying Pan Farm Park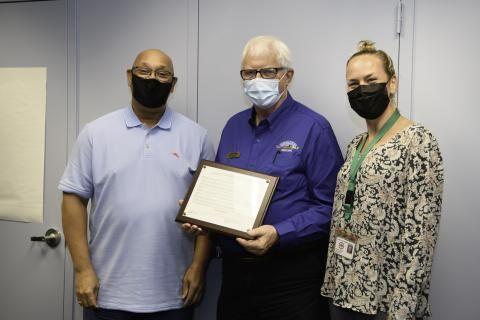 The Fairfax County Park Authority Board recognized the 60th anniversary of Frying Pan Farm Park at its meeting September 22. The Park Board recalled the highlights of the past six decades in a resolution presented to the park's manager and the president of the Friends of Frying Pan Farm Park.
This year marks the 60th anniversary of Frying Pan Farm Park becoming a Fairfax County Park Authority site. Over the years, lots of people have asked where the name "Frying Pan" originated from, but no one knows for sure. The name first appeared in a 1728 deed from Lord Fairfax, when Robert "King" Carter bought the land to build a copper mine.
In 1960, the Fairfax County School Board gave the Floris school house and property to the Fairfax County Park Authority. And in 1961, Frying Pan Park was created. Five years later, the Park Authority Board bought 37 acres of the Kidwell Farm property to establish a working farm. Establishment of this site was directly linked to the disappearance of community farms in Fairfax County, as the suburbs and the development of Dulles International Airport changed the community. A movement of sorts took root in Herndon to preserve farm life for educational and historical purposes.
Since then, the farm has been thriving with all manner of attractions that draw record crowds. From equestrian events to history, county fairs to a country store, hiking trails and lots of hands-on farm activities, and even a historic carousel and playground, Frying Pan Farm Park has something for everyone.
Frying Pan celebrates its 60th anniversary October 16 with food trucks, farm demonstrations, fun photo ops, a tractor parade, a scavenger hunt and more. Come out for this event between 10 a.m. to 4 p.m. There's no admission fee. The celebration is sponsored in part and supported by the Fairfax County Park Foundation.
FCPS teacher receives 2021 History Teacher of the Year Award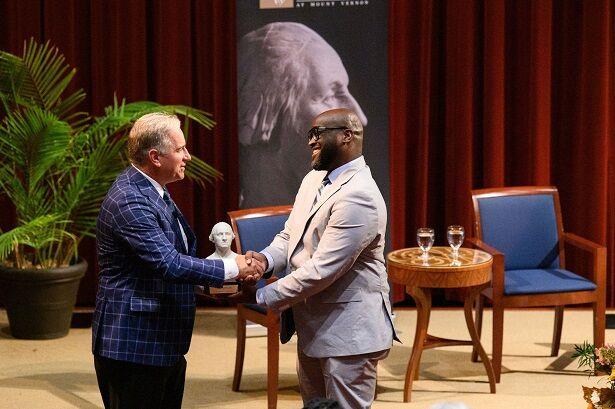 Sean Miller, a teacher at South County High School, has been chosen as the 2021 History Teacher of the Year by George Washington's Mount Vernon. 
The award is given each year to one teacher in the Washington D.C. Metropolitan area who brings creativity and passion to their teaching, generates a love of learning, and deepens their students' understanding and appreciation of history.
"I love teaching history because it gives me an opportunity to introduce students to the idea that they are active participants in history," Miller said. "In my classes, I get to see students realizing the potential they have to be change agents in unique ways that they enjoy."
Miller, who is in his eighth year teaching at South County, focuses on teaching lessons in an interactive way that students can connect to. He even gives them the opportunity to create Hip-Hop music as a way to express themselves in his class.
"I don't want to teach at them, but to put them in situations where they engage in ways they never have before," Miller added. "The moments may last forever in their minds."
Miller helped design FCPS' new African American History elective and was part of the team that developed the FCPS African American History and Culture for Educators professional development course. FCPS Culturally Responsive Pedagogy Specialist Deborah March has worked alongside Miller for three years and commends his empowering and welcoming approach to learners of all ages. 
"Mr. Miller's expertise as a culturally responsive social studies educator, scholar of history, and unwavering advocate for students' needs has fostered important and overdue change in our system, within and well beyond his classroom," March said. 
The Mount Vernon History Teacher of the Year receives a cash award of $5,000 and a fully funded field trip to Mount Vernon for their students. 
"I was floored when I was notified about the honor," Miller said. "The award affirms my belief that being true to myself is essential to my teaching, and that it resonates with students." He went on to say, "Learning lessons from the past allows them to identify how they can make history themselves. I have the honor of teaching future legends."
Herndon company names three to leadership positions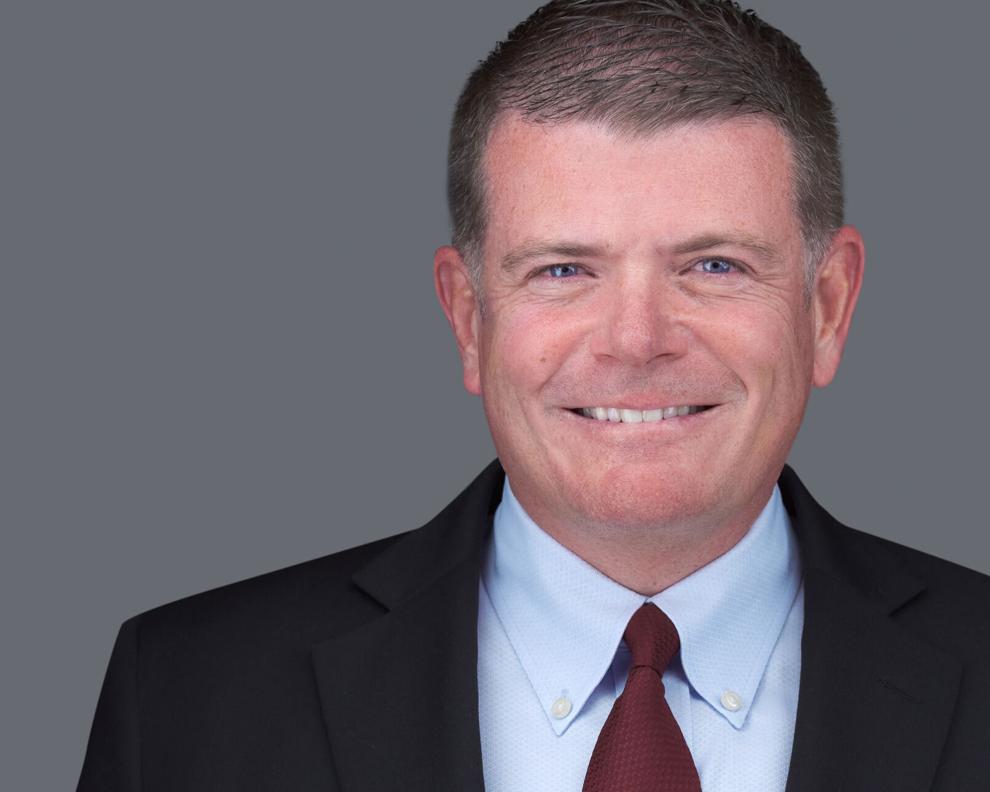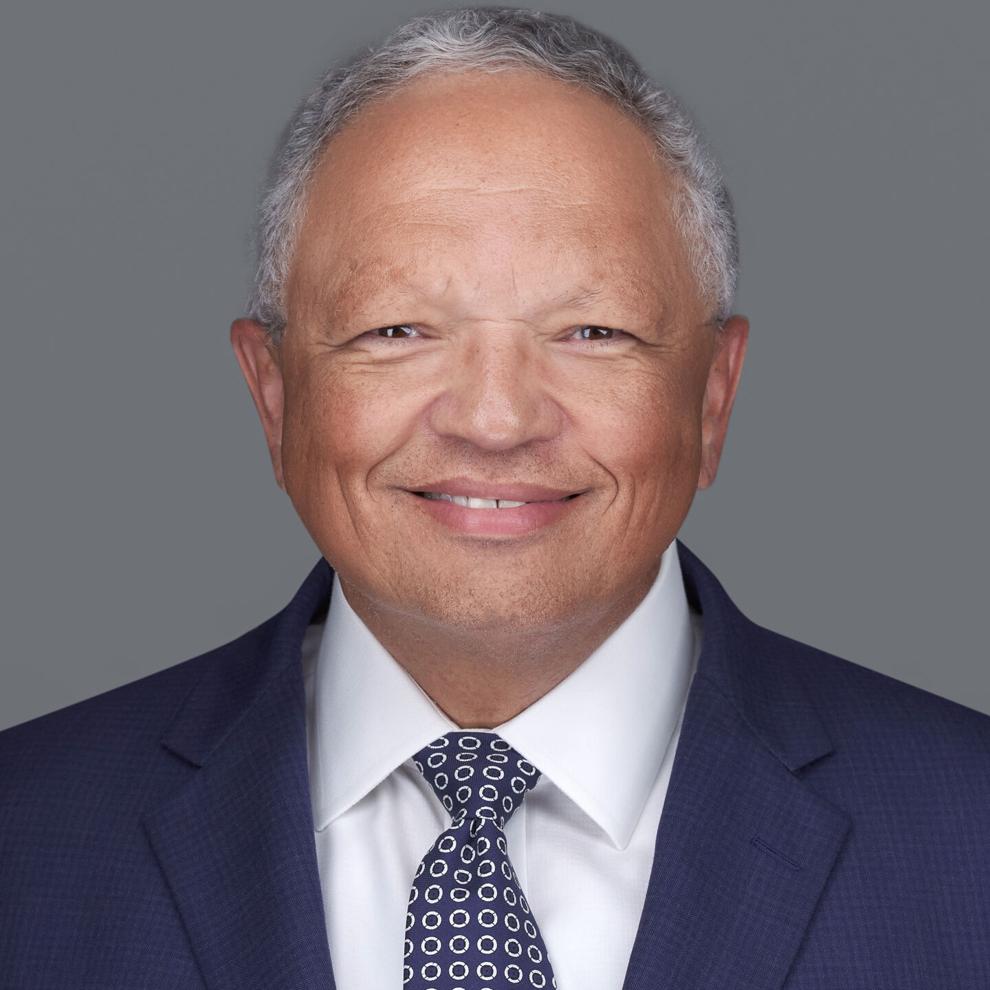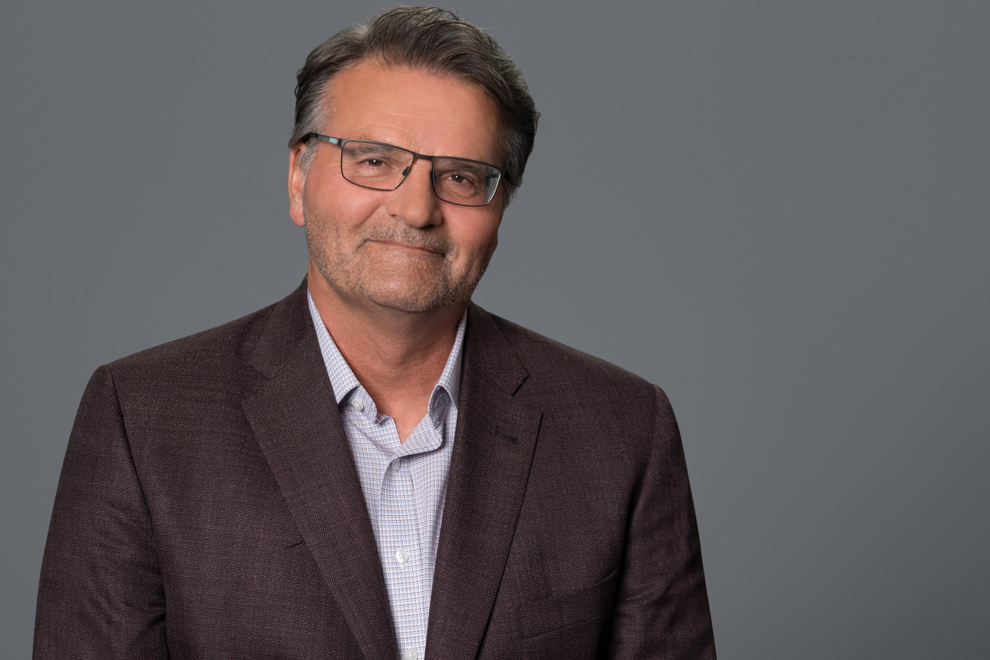 Valiant Integrated Services, a Herndon-based tech company, announced the appointment of John Hart as the company's new chief growth officer effective October 1. With more than 25 years of experience in the government contracting industry, Hart will focus on sustaining and continuing organic growth to help unlock the company's unlimited potential. Hart most recently served as vice president of Business Development and Capture for Peraton's Defense Solutions business.
Further poised for continued growth, Valiant also announced a realignment of its business into two clearly defined verticals: Mission Support and Training and Readiness. These verticals more effectively align Valiant's existing capabilities to position the company for continued growth. This change also reorganizes the new capabilities and programs Valiant added as part of its recent acquisition of Alliance Technical Services.
Effective October 1, Kent Smith leads the Mission Support vertical as general manager and senior vice president after successfully leading and retooling Valiant's operations and maintenance capabilities in the Base Operations Support (BOS), healthcare, construction, and other related markets. Smith has more than 40 years of experience in the government services industry, including senior leadership roles at Fluor Corporation and Del-Jen. Smith's expertise will be vital as Valiant prepares to aggressively pursue new work in the Mission Support space. 
Additionally, Hector Alvarez recently joined Valiant to lead the company's Training and Readiness vertical as general manager and senior vice president, effective October 1. Alvarez most recently served as vice president and general manager of Lockheed Martin's U.S. Special Operations Command's Global Sustainment Support Services business. He has more than 35 years of experience in various leadership roles of increasing responsibility at Lockheed Martin, PAE (a Lockheed Martin company), Hughes Aircraft, and General Electric. Alvarez brings a wealth of expertise, experience, and vision to Valiant, which will be instrumental as the company continues to expand its Training and Readiness business and capabilities.  
"John, Kent, and Hector all have extensive experience and excellent reputations in the government solutions space," Dan Corbett, Valiant's chief executive officer, said. "Adding them to the Valiant leadership team positions us well to grow the company by expanding on our innovative, cost-effective approach in support of our customers around the world."
"We welcome and congratulate John, Hector, and Kent on their new roles," added Mike Pilon, Valiant's president. "With their experience bolstering our already strong teams, I firmly believe Valiant is well-positioned to be successful in the face of market consolidation and rapidly changing global conditions."
Vienna Presbyterian Church welcomes new pastor
Vienna Presbyterian Church (VPC) is pleased to announce and welcome the Rev. Dr. Hope Italiano Lee as the church's new lead pastor. She started her new position October 4.
Lee is a seasoned leader who has served congregations in Georgia, Pennsylvania, and Florida. Most recently she was the lead pastor at Kirkwood Presbyterian Church in Bradenton, Fla. The reverend holds a Doctor of Ministry degree from Gordon-Conwell Theological Seminary as well as a Master of Divinity from Columbia Theological Seminary. 
"We are so excited to welcome a pastoral leader of Hope's caliber to Vienna Presbyterian Church," said John Hall and Yvonne Malloy, co-chairs of the Pastor Nominating Committee. "Her engaging, open style both in preaching and interacting with people of all backgrounds was what inspired our call for her to be our next lead pastor." Lee and her husband, Sung Lee, have three children: Anna, Peter, and Maria. 
"We don't take ourselves too seriously … [but] we do take the gospel seriously," Lee said referring to her close-knit family. "And we try to live our lives in a way that carries the hope of Christ out into the world through our everyday living. We consistently seek to 'be the church' wherever we find ourselves.
"We are living in a world that is desperately seeking to be transformed," she said. "I can't wait to serve with the people of VPC as we seek that transformation together for the people of Northern Virginia through the hope of Jesus Christ!"
Students from 16 FCPS schools named National Merit semifinalists
Two hundred fourteen students from 16 high schools from across Fairfax County Public Schools have been named semifinalists by the National Merit Scholarship Corporation for 2022. 
The number of students honored this year during the pandemic is higher than last year when qualifying test scores were taken in 2019 before COVID-19 hit. The increase serves to indicate consistently high levels of academic achievement remain despite the challenges of the pandemic.
Thomas Jefferson High School for Science and Technology (TJHSST), which also serves as the Governor's Regional School for Northern Virginia, has 144 semifinalists - almost a third of the school's entire junior class who sat for the PSAT in October 2020 on which the scholarship award is based. 
All semifinalists are eligible to compete for 7,500 National Merit Scholarship awards worth more than $30 million, to be awarded in spring 2022. Semifinalists advance to Finalist standing in the competition by meeting high academic standards and other requirements including a recommendation from their principal.
"I am proud of every student who earned the distinction of National Merit Semifinalist this year," Dr. Scott Brabrand, superintendent, said. "This year, we have two more semifinalists than we did last year when students took the PSAT before COVID. This strong result is proof that academic standards in FCPS remain high no matter what challenges the pandemic brings. Our students are truly exceptional. We now need to ensure that all our students have the opportunity to succeed at these high levels within our division."
Fairfax County Public Schools (FCPS) 2022 National Merit semifinalists are: 
Centreville High School: Elaine Chang, Rachel Choo, Ji Ye Yoon.
Chantilly High School: Jordan Elasfari, Joshua Gao, Aarthika Krishnan, Yukta Ramanan, Adita Tarigoppula, Noyanika Vattahara, Jessica Yang, Srindhi Yelimati.
Hayfield Secondary School: Dan Nguyen.
Herndon High School: Nathan Ho, Jillian Schmid.
Langley High School: Nathan Cao, Binh Huynh, Ryan Jones, Erika Li, Casey Lim, Chan-Ho Oh, William Orr, Elaine Zou. 
Madison High School: Aaron Dubois, Anika Gupta, Vaneesha Gupta, Shawn Malik.
Marshall High School: Arini Bhargava, Grace Chamberlain, Matthias Kebede, Zion Kim 
McLean High School: Avery Barnett, Jack Deutsch, Nathaniel Garcia, Emilie Kim, Paul Kim, Cynthia Ma, Victor Pan, Songhan Pang, Joyce Qi, Juliana Toro, Stefan Van Biljon, Kelvin Yuan, Cathy Zhang. 
Oakton High School: Arielle Kim, Jayden Liu, Anmol Malviya, Anthony Nguyen, Anjana Rajesh, Charles Tatum, Jaden Wang. 
South County High School: Ronit Reddy.
South Lakes High School: Caroline Amsbary, Nicole Cheban, Mina Tunley.
Thomas Jefferson High School for Science and Technology (TJHSST): Anand Advani, Ryan Angle, Aarav Bajaj, Shaina Banduri, Anirudh Bansal, Saloni Bedi, Sydney Belt, Hai Lun Bian, Shyla Bisht, Ari Bobesh, Elizabeth Brown, Ashley Chen, Caroline Chen, Emily Chen, Justin Chen, Lynelle Chen, Victoria Chen, Joanna Cheng, Aditya Chezhiyan, Sehyun Choi, Justine Chu, Jeb Cui, Lauren Delwiche, Michelle Du, Maria Dubasov, Pulak Dugar, Annika Duneja, Michael Fatemi, Jessica Feng, Daniel Frank, Medha Gaddam, Hari Gajjala, Harrish Ganesh, Sameeksha Garg, Eugene Gonzalez, Meghana Gopannagari, Alyssa Gorbaneva, William Graf, Arya Grayeli, Ramya Griddaluri, Pesandi Gunasekera, Sagar Gupta, Sahil Gupta, William Hancock, Garrett Heller, Anna Hsu, David Hu, Andrew Huang, Jennifer Hunsinger, Mirza Hussain, Kareem Jaber, Arjun Jagannathan, Arjun Jagdeesh, Pratyush Jaishanker, Joniel Jerome, Leon Jia, William Jiang, Ayesha Kabduwal, Nitin Kanchinadam, Esha Karlekar, Aarav Khanna, Anuj Khemka, Raffu Khondaker, Darius Kianersi, John Kim, Tae Ha Kim, Anwitha Kollipara, Sudiksha Konanki, Amit Krishnaiyer, Alexander Kuebler, Yoo-Bin Kwon, Andrew Lam, Chaemin Lee, Edward Lee, Elliot Lee, Jonathan Lee, Rachel Lewis, Edward Li, Elaine Li, Valerie Li, Yeefay Li, Joshua Lim, Isaac Lin, Michelle Lin, Derek Liu, Michelle Liu, Sheryn Livingstone, Angelina Ly, David Lyons, Darin Mao, Harold Margeta-Cacace, Pranav Mathur, Shreyas Mayya, Aditya Menachery, Autin Mitra, Maria Molchanova, Trishal Muthan, Hasita Nalluri, Tanisha Pagadala, Anjali Pagidi, Akash Pamal, Anya Parekh, Bryant Park, Ian Park, Aishani Patnaik, Akash Piya, Pravalika Putalapattu, Rolina Qu, Elena Rangelov, Rishi Raturi, Mahika Rawat, Isabelle Trini Rogando, Owen Rollins, Michelle Ru, Amrita Sahu, Jasjeet Sandhu, Kendall Sano, Isra Satiar, Allison Seo, Zacharia Shah, Aviraj Singh, Shreya Singh, Aarush Sivanesan, Alison Song, Lauren Spehlmann, Candace Sun, Ashwitha Surabhi, Isabella Tian, Rachel Trainer, Erin Tran, Samhita Vinay, Alison Wan, Marina Wang, Max Wang, Melissa Wu, Natalie Wu, Grant Xiao, Manda Xie, Keertana Yalamanchili, Jason Yi, Megan Yu, Albert Zeng, Bowen Zhang, Jason Zhong.
West Potomac High School: Geoffrey Dubay, Grant Hamilton, Matthew Morris, Cara Omohundro.
West Springfield High School: Sarah Kim.
Westfield High School: Benjamin Cho, Hannah Ewell, Anika Joshi, Isabelle Lee, Pratham Mehta, Adithi Prasad, Aaryan Rawal. 
Woodson High School: Aaron Amartuvshin, Ja-Zhua Cheng, Ilse Eskelsen, Enoch Li, Megan Yi. 
Approximately 16,000 high school seniors were named National Merit Scholarship semifinalists for 2022. More than 1.5 million juniors entered the 2022 National Merit program by taking the 2020 Preliminary SAT/National Merit Scholarship Qualifying Test (PSAT/NMSQT®), which serves as the initial screen of program entrants.  
The nationwide pool of semifinalists, which represents less than one percent of U.S. high school seniors, includes the highest scoring entrants in each state. The number of semifinalists in a state is proportional to the state's percentage of the national total of graduating seniors. These determinations are made by the National Merit Scholarship Corporation, not FCPS or individual schools.
Three types of Merit Scholarship awards will be offered in 2022: National Merit $2,500 scholarships, corporate-sponsored scholarships, and college-sponsored scholarships.
Merit Scholarship winners will be announced in spring 2022.