Fairfax County appoints court services director for juvenile and domestic relations district court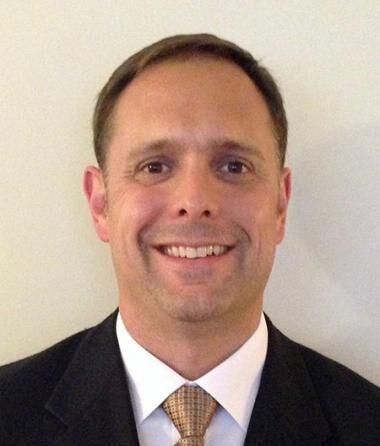 Matt Thompson has been appointed director of Court Services for the Fairfax County Juvenile and Domestic Relations District Court (JDRDC), effective October 25. Thompson succeeds Bob Bermingham, who served in the role for 11 years. 
Thompson has been assistant court services unit director for JDRDC's probation services since July 2016. He began his career with Fairfax County in 1997 when he was hired as a probation officer assigned to the Fairfax County Juvenile Detention Center. He later moved from residential services to community-based services, taking the role of probation officer with the North County Probation Unit in 2004. He was promoted to unit director in 2010.
Throughout his career Thompson has demonstrated a passion for working with children, adults and families in need of court intervention. His vast experience, knowledge and leadership have resulted in significant enhancements to how court services are equitably delivered and accessed. In his previous position, Thompson led the development and implementation of multiple system reforms including the nationally recognized Alternative Accountability Program, the JDRDC Mediation Program, the Assessment Services Unit, Adult Pre-Trial Services, the Bifurcation Hearing Process and the successful application of evidence-based practices at major system decision points.
The director of Court Services oversees a budget of approximately $28 million dollars and more than 330 positions. Under the direction of the deputy county executive for Health, Housing and Human Services, the director leads, plans and directs a variety of programs designed to promote the well-being of individuals of all ages and abilities, families and communities. The director works in collaboration with the Fairfax County Juvenile and Domestic Relations judiciary, Fairfax County Public Schools, Fairfax County Police Department and other Health and Human Services agencies in strategic work associated with providing community safety, justice and rehabilitation; facilitating community engagement to identify areas of need; and enhancing capacity for community safety.
Thompson holds a bachelor's degree in government from the University of Virginia. In 2017 he completed the Senior Executive Institute program at the University of Virginia/Weldon Cooper Center for Public Service. He also earned certified public manager accreditation from the Metropolitan Washington Council of Governments in 2020.
Thompson will receive an annual salary of $157,500.
Sheriff's office peer support team earns statewide accreditation
Focusing on mental health issues affecting the community has long been a priority for Fairfax County Sheriff Stacey Kincaid, especially for those who come into contact with the criminal justice system. Internally, Kincaid is very focused on tending to the mental health concerns of Sheriff's Office employees. Her agency's revamped Peer Support Team recently earned accreditation from the Virginia Department of Health (VDH) Office of Emergency Medical Services.
"We had a peer support team for decades, but training for members was inconsistent and the team was not utilized to its fullest potential," Kincaid explained. "Confidentiality may have been lacking as well," she added. "Peer support training needs to be thorough, trauma-informed and crisis-ready. I saw a real need to build a strong, compassionate and discrete program to best meet the needs of our staff and their families."
Dr. Grace Davidson, licensed professional counselor, is a Cigna Employee Assistance Program contractor, providing therapeutic and behavioral health services to Sheriff's Office employees. Once the existing peer support team was disbanded, Davidson collaborated with the Sheriff's Office to create a new Peer Support Team and serve as its supervisor.
In the spring of 2020, Lt. Jay Thomasson, cccupational health and safety officer for the Sheriff's Office, sought recommendations from agency supervisors for potential team members. He wanted to know who interacts well with others, and who do staff turn to for help with personal concerns? Thomasson received and vetted a list of names, representing a diverse group of employees, and forwarded names to Davidson for interviews and selection.
With a 12-member team established, Davidson spent several months training them, both individually and as a group, always stressing the importance of maintaining privacy for the consumer of peer support services. "Team members can reach me day or night for advice and resources to facilitate their interactions. If a serious situation demands a professional counselor, I am always available," said Davidson.
2nd Lt. Stacie Talbot helped start the original Sheriff's Office peer support team in 1998 and is excited about peer support's return in a new and improved manner. "The team members are taking their role very seriously," said Talbot. "We are a group of compassionate, dedicated people who are engaged and willing to help any of our co-workers."
To be accredited by the state, a peer support team must, at a minimum, include a licensed clinician and peers in law enforcement, fire/EMS and/or dispatchers; training that meets OEM standards; and certifications in peer-to-peer, group and suicide prevention/postvention training. Teams must also have a 24-hour contact number, an alerting process, no fewer than quarterly meetings, standard operating procedures and team documentation. In addition to the Fairfax County Sheriff's Office, only nine other Virginia public safety agencies are accredited by the VDH for Critical Incident Stress Management (CISM) or Peer Support teams.
"Dr. Davidson went above and beyond in the process that led to our Peer Support Team's accreditation," said Kincaid. "We are very proud of the team members and believe they are ready to listen and provide judgment-free advice in a safe space."
Arrowbrook closure tied to residential development road project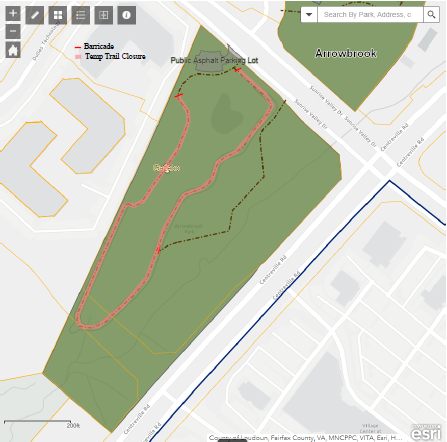 Lots of people have been asking what is happening at the pond and trail at Arrowbrook Park in Herndon. Currently the park is closed to accommodate construction on a road.
Stanley Martin Homes is developing a residential neighborhood on Dulles Technology Drive and has contracted with William A. Hazel Inc. to construct the extension of McNair Farms Drive. The project area is located southwest of the Centreville Road and Sunrise Valley Road intersection.
Extending McNair Farms Drive requires rehabilitating the pond in the Park Authority's Arrowbrook Park. In the interest of public safety, a portion of the existing trail network, pond boardwalk and gazebo area within the park is temporarily closed. Construction is expected to be completed in summer 2022.
Blue Delta Capital Partners names venture fellow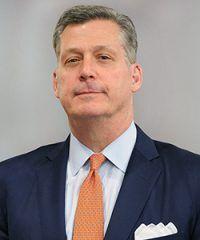 Blue Delta Capital Partners recently named Mac Curtis as a venture fellow.
Prior to joining Blue Delta, Curtis was the chairman and CEO of Perspecta, which was acquired by Peraton for $7.1 billion.  He took Perspecta public in 2018 by merging his company Vencore with the U.S. Public Sector unit of DXC Technology and Keypoint Government Solutions.  Curtis had previously run Vencore as a standalone and before that was the CEO of Vangent (acquired by General Dynamics).
Curtis holds a bachelor's degree in civil engineering from the Virginia Military Institute.  In addition to his numerous industry awards (including a consistent presence on the Wash100 list), he is also very active in the community, including the Military Bowl board, Virginia Foundation for Independent Colleges (VFIC) board and having served as the chair of the American Heart Association's Greater Washington Heart Ball,  Heart Walk and the Professional Services Council (PSC).
Flint Hill appoints new head of school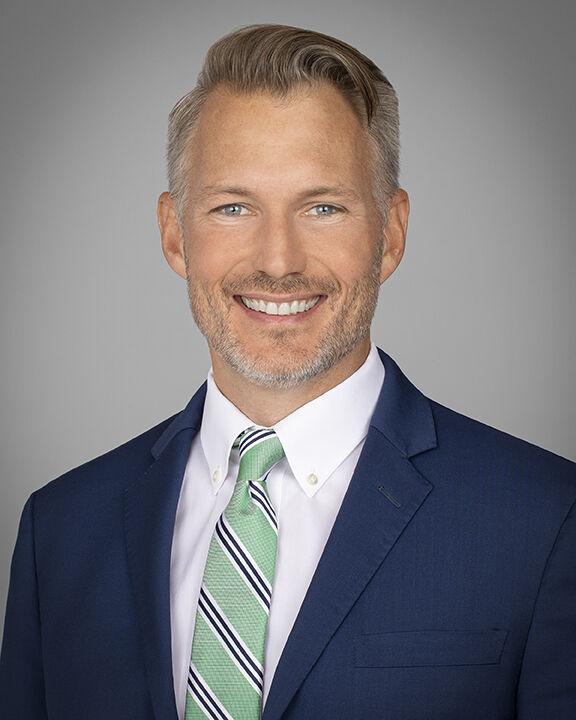 Flint Hill School has announced the appointment of Patrick McHonett as its incoming head of school. McHonett will succeed John Thomas, who is retiring after 17 years of leadership as headmaster and over 50 years dedicated to the field of education. The transition will take place on July 1, 2022. 
"I am honored to build on the rich history and strong foundation built by John Thomas' leadership of the School," McHonett said. "Flint Hill makes intentional decisions to live its mission with authenticity and support of its community, which appeals to me greatly both as an educator and as a father of two soon-to-be Huskies. I am so grateful for this opportunity and look forward to joining the Flint Hill family in the coming months."
McHonett joins Flint Hill from Orange County, Calif., where he is currently the head of school at St. John's Episcopal School. It was important for Flint Hill's next leader to have the right cultural fit as much as it was to have the qualifications and background. McHonett innately has the Flint Hill qualities of a growth mindset, passion for promoting student-centered education, and he also approaches each day with an unparalleled level of integrity. McHonett was chosen for his qualities and characteristics and also for his impressive background. He previously served as associate head of school at Phoenix Country Day School, and his background includes experience in admissions, marketing and communications, and college counseling. McHonett's academic background includes a master's degree in educational leadership and administration from Arizona State University and a bachelor of arts in literature and legal studies from Claremont McKenna College.
McHonett's appointment begins a new chapter in Flint Hill's story. For the past 17 years, through Thomas' leadership, Flint Hill has garnered respect and recognition in the field of independent schools. The Search Committee and Board of Trustees sought and found a leader who will uphold Thomas' legacy while making an impact of his own — a trailblazer who leads with compassion and embraces the Husky way. McHonett's exemplary leadership, adept skills for building community and passion for education fortified The Search Committee's unanimous recommendation and Board of Trustees' decision to select him as Flint Hill's next head of school. 
"We know that we have found in Patrick an authentic and compassionate leader with a child-centric educational philosophy," said Pia Trigiani, chair of Flint Hill Board of Trustees. "With his genuine approach to building and sustaining community, coupled with his commitment to education, Patrick has the qualities that the Flint Hill community identifies as integral in our school leader. We are confident that Patrick will continue the traditions and foundational work that are the hallmark of John Thomas's tenure at Flint Hill."
McHonett will be coming to Flint Hill with his wife, Jessica; daughter, Charlotte; and son, Jack. 
Dewberry announces promotion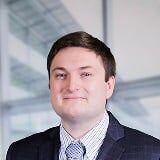 Dewberry, a privately held professional services firm, has announced that Griffin Brumbaugh has been promoted to senior web content specialist in its Fairfax office. 
Brumbaugh has more than six years of experience and has been with the firm since 2018. He is responsible for developing both written and video content, managing and analyzing all of the firm's corporate social media accounts and website, providing social media training, and supporting corporate growth initiatives.
"Griffin has been integral to several large-scale projects over the last few years, including improving our social media presence, collaborating on an award-winning video storytelling approach, and the refresh of Dewberry's website," said Dewberry Chief Communications Officer Molly Johnson. "His creativity, ambition, and commitment to telling our story have made him a great asset to our team and the firm."
Brumbaugh earned a bachelor's degree in communications from Wake Forest University (2015). He also supports Dewberry's community engagement initiative and advocates.
Cornerstones launches 2021 Gift for Kids drive
For many lower-income families struggling with economic instability, particularly due to the lingering impact of the pandemic, this time of year is difficult. Already stretched home budgets don't allow for extras like gift giving and celebrations. As one of the region's leading safety-net and human services organizations in Northern Virginia, Cornerstones is rallying the community this holiday season to help provide extra support through our annual Gifts for Kids Drive.   
Through November 12, the public is encouraged to register as a Gifts for Kids donor. 
As with last year's successful drive, donors are asked to purchase retail gift cards only (no toys will be accepted) – such as Amazon, Target, Walmart, TJMaxx, Kohls, etc. - in $25, $50, or $75 increments. Gift cards should be delivered to Cornerstones November 15-17, from 9 a.m. to 3 p.m. at St. John Neumann Catholic Church, located at 11900 Lawyers Road in Reston. Donors may also coordinate with the Cornerstones team to provide gift cards in an amount that will cover a specific request from a child's wish list.  
"The Gifts for Kids is one of Cornerstones' most highly anticipated community drives," said Nate King, coordinator of In-kind Donations and Drives. "We have more than 800 wish lists from children to fulfill this year. Every donation is critical to helping us meet this ambitious goal. Our Gifts for Kids drive is a rewarding and meaningful opportunity for donors and volunteers to help ensure our youngest neighbors celebrate a meaningful and memorable holiday with their families."
Due to the ongoing impact of COVID-19, Cornerstones' Gifts for Kids drive runs concurrently this year with their Thanksgiving Food drive to help reduce the number of interactions for everyone involved and give families time to purchase gifts for their children. All registered families will receive gift cards in lieu of physical gifts to ensure the safety of volunteers, donors, donation recipients, and staff.
For more information about Cornerstones' Gifts for Kids Drive, please visit https://bit.ly/3jE3bgA.
CC Pace announces promotion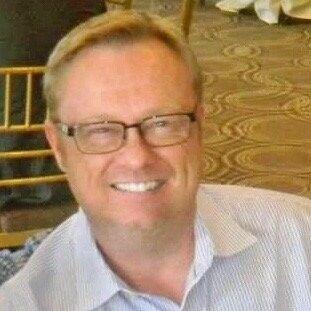 CC Pace announced the promotion of Greg Self to mortgage practice director.
In this position, Self will lead CC Pace's Mortgage consulting practice by working with existing and new clients on an array of services designed to bring innovative solutions to the mortgage industry. 
Self joined CC Pace in 2015 and brings 30 years of Mortgage Banking and IT experience to this new role. He is an accredited mortgage professional (AMP), and a licensed mortgage loan originator (MLO). His expansive mortgage background includes expertise in production, operations, capital markets, credit, technology, and governance. 
CC Pace's Mortgage practice, under Self's leadership, will focus on strategically designed mortgage lending operations, systems, and digital transformations. 
"Greg's commitment and enthusiasm to building relationships, along with his broad industry background and exemplary track record for delivering business solutions, will be greatly beneficial to both CC Pace and our clients as he spearheads our efforts in the Mortgage industry," said CC Pace's President Mike Gordon.