SAIC names senior VP for national intelligence community business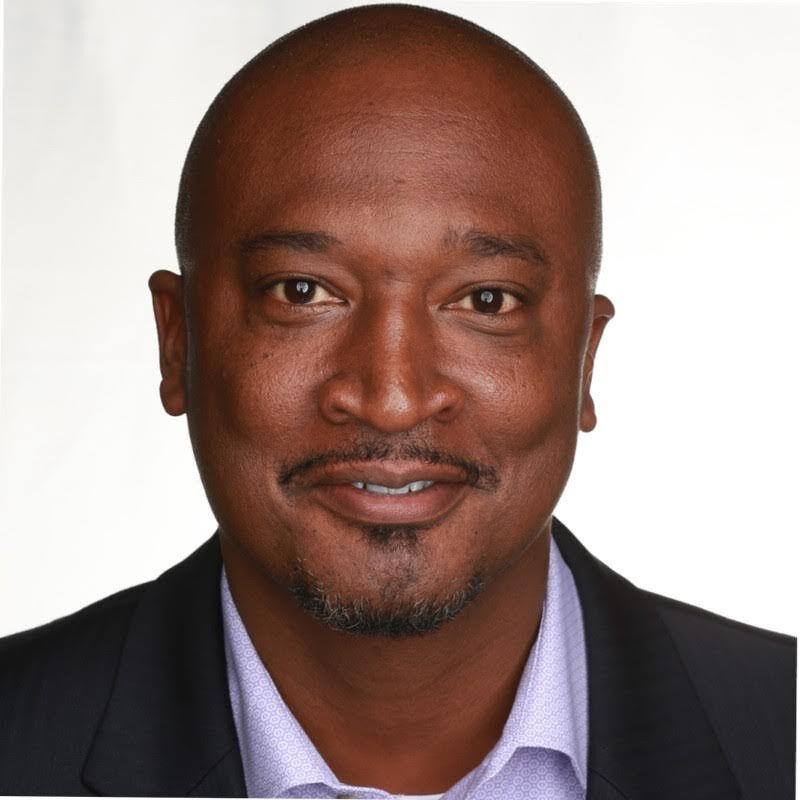 Science Applications International Corp. announced October 13 the appointment of Vernon Saunders as senior vice president of the company's National Intelligence Community Business Unit. In his new role, Saunders will manage SAIC's intelligence community work, reporting to Michael LaRouche, president of SAIC's National Security and Space sector.
An industry veteran with extensive intelligence community experience, Saunders has worked with prominent intelligence community, civilian and defense organizations. He has held executive positions at Huntington Ingalls Industries, Jacobs National Security Solutions and Verizon.
"I'm delighted that Vern has joined our team," said LaRouche. "The national intelligence community represents an elemental part of SAIC's business, and I know Vern is the perfect person to lead our team and introduce solutions from across SAIC."
SAIC has a 50-year heritage of working within the intelligence community, and Saunders is leading a team that delivers groundbreaking solutions in areas like cloud, application security, data analytics, digital engineering and digital transformation.
Saunders earned a Master of Business Administration degree from Averett University and a bachelor's degree in Electronics Technology from Norfolk State University. He served as a U.S. Air Force officer for six years and is PMP- and ITIL-certified. He serves on the board of the Northern Virginia Urban League and has been twice recognized by Executive Mosaic with its Wash100 Award.
NVCC and NOVA Chamber of Commerce launch workforce index
Northern Virginia Community College (NOVA) and the Northern Virginia Chamber of Commerce released their first annual Northern Virginia Workforce Index. 
The index combines survey responses from 91 local business leaders with real-time labor market data to provide detailed analysis on employer sentiment and workforce practices in the Northern Virginia region. Coming at a critical point of inflection in the national and regional economy, the Workforce Index indicates that most employers (72 percent) are optimistic about near-term economic and business prospects, but many businesses are now facing meaningful challenges finding and hiring talent due to labor shortages.
During the virtual launch event, NOVA President Dr. Anne M. Kress discussed key findings from the Workforce Index and touched on opportunities for businesses looking to diversify and expand their talent pools. 
"Through the Workforce Index, we found that many Northern Virginia businesses continue to face talent recruitment challenges," said Kress. "Now is the perfect time for employers to tap into a broader, more diverse pool of job seekers through apprenticeship programs and other alternate methods. As the largest supplier of talent in the region, NOVA is proud to partner with the Chamber to provide data to help employers develop new strategies and partner with those looking to build innovative programs."
"The Chamber's role in the region – well-positioned at the nexus of business, nonprofit organizations, and academia – allowed us to bring together well-respected champions for opportunity," said Julie Coons, president and CEO of the Northern Virginia Chamber of Commerce. "By consistently tracking these trends, our collective goal is that the Workforce Index will be an ongoing key resource for economic and workforce development decision-making in the region."
The event also included a panel discussion featuring top local business leaders: Deb Gandy, managing director, Chevy Chase Trust; Ethan Gill, president, Helios HR; Chris Gros, vice president, talent, NT Concepts; and Paul Misener, vice president, global innovation policy and communications, Amazon. The panel was moderated by Steve Partridge, vice president for strategy, research and workforce innovation at NOVA.
The panelists agreed that the Northern Virginia region weathered the pandemic better than many other regions but recognized the challenges businesses are now facing as they try to find and hire talent. They poignantly offered perspectives on recent and anticipated employment changes; trends and practices in hiring and retention; how businesses in the region could diversify their talent pool; as well as typical requirements and offerings in terms of education, training, and professional development.
"It doesn't make sense for individuals or employers to say that college is a necessary component of everyone's skill set to work somewhere," said Misener. "It's great if you want to get a four-year degree – and NOVA has a program like ADVANCE that gets you to there – but it's not necessary. The good news is that employers are getting away from that. College remains an option and should be an option, but it shouldn't be a necessary factor of everyone's career and life."
The executive summary and the full workforce index can be found at https://bit.ly/30u03go.
Fairfax County honors volunteer fire and rescue awardees
The Fairfax County Volunteer Fire Commission honored recipients of the 2020 Volunteer Fire and Rescue Service Awards October 6. The ceremony was held at Public Safety Headquarters with honorees on hand.
These members are from various volunteer fire and rescue departments in Fairfax County and were commended for their contributions to the Fairfax County Fire and Rescue Department (FCFRD) and the communities they serve. Each of these individuals demonstrated extraordinary commitment to the FCFRD through hundreds of hours providing fire and emergency medical services or through other roles that support the goals of the FCFRD. Fire Chief John Butler was on hand to congratulate each award winner.
Congratulations to all of the following recipients of the 2020 Volunteer Fire and Rescue Service Awards:
Volunteer Firefighter: Dylan M Bates – Bailey's Crossroads Volunteer Fire Department
Volunteer Operational Officer: Sean M. Jolliff – Vienna Volunteer Fire Department
Volunteer EMS Provider: Alieen A. Bay – Vienna Volunteer Fire Department
Volunteer ALS Provider: Frank S. Smith – Great Falls Volunteer Fire Department
Volunteer BLS Provider: Scott Sterling – Fair Oaks Volunteer Fire and Rescue Company
Administrative Member: Christian A. Kassis – Centreville Volunteer Fire Department
Canteen or Auxiliary Member: John F. (JJ) Jackson – Greater Springfield Volunteer Fire Department
CERT Member: James McPheeters – Community Emergency Response Team
Special Recognition Award: James Hedrick – Fire and Rescue Academy
Volunteer Rookie: Noah R. Bilger – Burke Volunteer Fire and Rescue Department
Volunteer Unit Citation: Mo Ahmed, Dylan Bates, David Presson, Kelsey Robins, Paul
Wasserman – Bailey's Crossroads Volunteer Fire Department
FCPS psychologist receives state-level award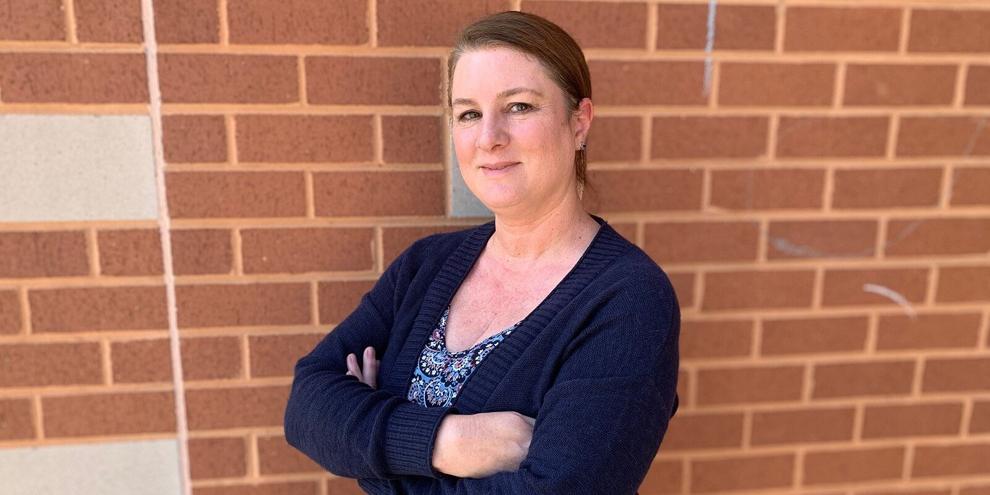 A school psychologist from Fort Belvoir Upper Elementary School has received the Virginia School Psychologist of the Year Award for the 2021-2022 school year from the Virginia Academy of School Psychologists. This award is given each year to a psychologist in Virginia who meets the highest professional standards and performs in an exemplary manner.
Dr. Terri Hodges has worked as a school psychologist for more than 20 years, the past 11 of which she spent with FCPS serving at the school, located at Fort Belvoir, and serves military-connected students in grades 4-6. These youth often struggle with a variety of distinct stressors, such as multiple moves, deployed parents, and housing displacement. Hodges' leadership of Fort Belvoir's clinical team has contributed substantially to the mental health and well-being of the students and families she serves.  
"I cannot think of anyone more deserving of this honor and recognition. Dr. Hodges goes beyond the already very high expectations for our amazing school psychologists," said Fort Belvoir Principal Jamey Chianetta. "She steps willingly into roles of leader among leaders within our school, military leadership, and within the greater FCPS system and community. Her impact has been truly transformative in our community. We are so proud to work with her every day!"
"I was very humbled and surprised by the nomination, let alone the award.  I have been blessed to work with amazing colleagues in my school and around the garrison," said Hodges. "I am particularly fortunate to work alongside and learn from an exceptionally caring and creative clinical team – each member works tirelessly to identify and address the social-emotional needs of students.  It is truly an honor to serve our military-connected families and be a small part of their lives."
Hodges is now Virginia's nominee for the national award. 
Ribbon-cutting ceremony planned for grand opening of Holladay Field
The Fairfax County Park Authority, in collaboration with the Fairfax County Board of Supervisors and McLean Youth Soccer Association, will hold a ribbon-cutting ceremony to mark the grand opening of Holladay Field in McLean. The celebration begins at 10 a.m. October 30.
This is a unique project with several key partners, each instrumental in helping to make this project possible and providing funding for this synthetic turf field conversion. Clearly, Dranesville District Supervisor John Foust's support of the project was key. So too, the approval of the Park Authority Board which, in partnership with MYS, approved plans in June 2020 to convert the old grass field at Holladay Field Park into a synthetic turf field.
Funding for the $1.56 million project came through voter-approved Park Bonds, as well as contributions from MYS, the Embassy and Ambassador Yousef Al Otaiba of the United Arab Emirates, and Roger Krone, CEO of Leidos -- who, as parents of soccer players and soccer enthusiasts, wanted to assist with the project via contributions to MYS -- and the Fairfax County Park Foundation. More than $725,000 was contributed from these sources.
The project included the design of a full-sized rectangular soccer field with options to use the field for football, men's lacrosse, women's lacrosse, field hockey and mini soccer. The project also included landscape improvement, two underground stormwater management facilities, a bleacher pad, and access trail. The MYS also donated a bench to honor the Embassy of the United Arab Emirates and Leidos for their very generous donation that helped build the field.
This field conversion project exemplifies the strong partnership the Park Authority has built with MYS and community members to develop sustainable recreational facilities for youth in Fairfax County. The ribbon-cutting ceremony will include brief remarks, followed by a reception, to honor this partnership.
Holladay Field is located at 1311 Spring Hill Road, McLean. Parking will be available at nearby Spring Hill Elementary School. 
Wildnote appoints Fairfax County resident to advisory board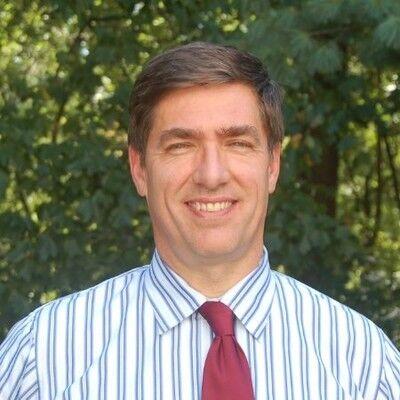 Wildnote, a mobile field data collection app with a web-based data management and reporting platform that supports wetland professionals, announced today the appointment of Dr. Mark Sudol, owner, and executive of Sudol Environmental Associates, to its advisory board, effective immediately.
With more than 20 years working with the U.S. Army Corps of Engineers wetland permitting program, Sudol brings technical expertise and personal experience with a wide variety of wetland and stream habitats. In addition, he has consulted privately with landowners and developers, giving him a comprehensive knowledge of the permit process. 
"Dr. Sudol brings a distinguished level of expertise to Wildnote and will play an essential role in expanding our partnerships with forward-thinking and industry-leading environmental consulting firm," said Kristen Hazard, Wildnote CEO. "He will be a tremendous asset for Wildnote as we continue the work of providing the leading environmental compliance platform that helps environmental consulting businesses be more efficient, profitable, and competitive." 
According to a recent article in The Chief Executive, "Since 2010, the time needed to hurdle regulatory, approval and permitting times have increased roughly 25 percent. Delay increases cost, congestion, pollution, and needless economic inefficiencies." As a result, wetland permitting is expected to be a significant bottleneck to the start of new infrastructure projects. This relationship with Sudol will increase Wildnote's ability to meet the needs of the wetland industry and its regulators, accelerating the evaluation, regulatory, and permitting processes.
"I've been impressed with Wildnote's approach to providing technology to wetland professionals, as well as their long-term vision for using technology to help accelerate the wetland regulatory process," said Sudol. "Their vision aligns with mine, and I look forward to providing my expertise to help them realize their vision."
Annandale pharmacist wins Best of Best Pharmacy award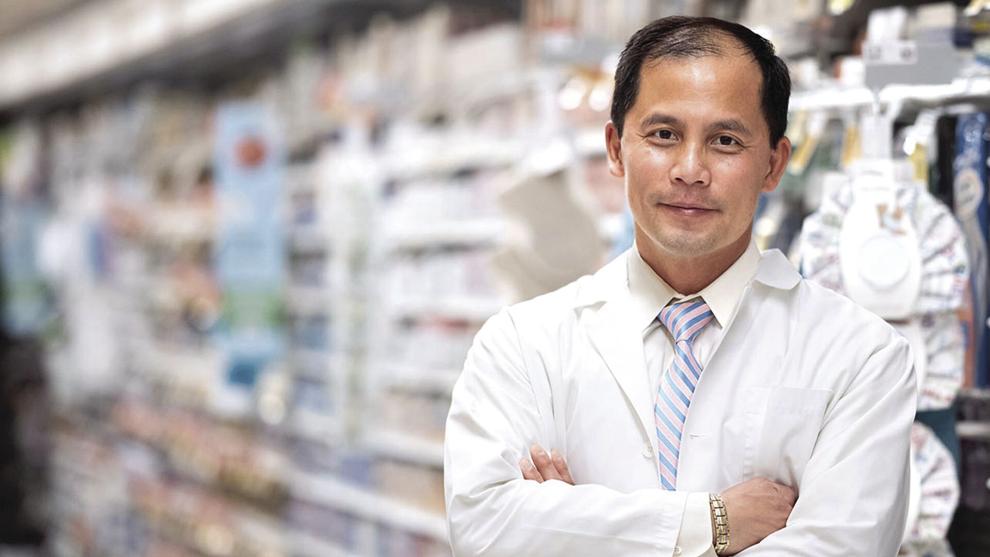 In honor of American Pharmacists Month, SingleCare, the prescription savings service that helps consumers save millions of dollars on medications, just announced the winners of its third-annual Best of the Best Pharmacy Awards.
Local Annandale resident, Triet (Tony) Nguyen, R.Ph., was awarded this year's "Above and Beyond" award. 
Nguyen works at the Safeway on Little River Turnpike, and was chosen for going the extra mile for his customers—literally. He does regular medication and vaccine deliveries for those who can't make it to the pharmacy or need their prescriptions faster than by mail. 
"I live in Fairfax, not far away from the pharmacy, and I pass through a lot of the neighborhoods where our customers live anyway, so I offer to deliver to them," said Nguyen. "I think they appreciate that. I even bring flu shots or shingles vaccines to some customers, like the ones who can't go out or they're immobilized at home.
CC Pace announces promotion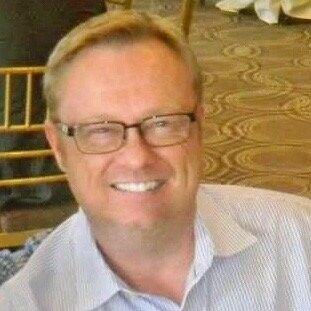 CC Pace announced the promotion of Greg Self to mortgage practice director.
In this position, Self will lead CC Pace's Mortgage consulting practice by working with existing and new clients on an array of services designed to bring innovative solutions to the mortgage industry. 
Self joined CC Pace in 2015 and brings 30 years of Mortgage Banking and IT experience to this new role. He is an accredited mortgage professional (AMP), and a licensed mortgage loan originator (MLO). His expansive mortgage background includes expertise in production, operations, capital markets, credit, technology, and governance. 
CC Pace's Mortgage practice, under Self's leadership, will focus on strategically designed mortgage lending operations, systems, and digital transformations. 
"Greg's commitment and enthusiasm to building relationships, along with his broad industry background and exemplary track record for delivering business solutions, will be greatly beneficial to both CC Pace and our clients as he spearheads our efforts in the Mortgage industry," said CC Pace's President Mike Gordon.