Inova hospitals achieve highest national standards in patient safety
The Leapfrog Group, an independent national watchdog organization, once again awarded all five Inova Hospitals with "A" Hospital Safety Grades for achieving the highest national standards in patient safety. 
The Leapfrog Group assigns an "A," "B," "C," "D," or "F" grade to all general hospitals across the country, using more than 30 measures of safety data including rates of preventable errors, injuries and infections, while also accounting for whether hospitals have systems in place to protect patients from harm.
"Patient safety is paramount at Inova and I am extremely proud that all five of our hospitals are consistently awarded the top grade for hospital safety from Leapfrog," said J. Stephen Jones, MD, president and CEO, Inova Health System. "It takes the dedication of every single team member to earn an 'A' grade year after year and our community can be assured they will always receive the safest, highest quality of care at every Inova hospital."
Inova Fair Oaks has received 19 consecutive "A" grades; Inova Mount Vernon has received 15 in a row since 2014; and Inova Alexandria Hospital and Inova Fairfax Hospital have received the top grade 7 times since 2018.
The Leapfrog Hospital Safety Grade is the only hospital ratings program based exclusively on hospital prevention of medical errors and harm to patients. The grading system is peer-reviewed, fully transparent and free to the public. Grades are updated twice annually, in the fall and spring.
"Inova has made a clear and consistent effort to protect patients from harm," said Leah Binder, president and CEO of The Leapfrog Group. "Establishing and maintaining systems that optimize patient safety is especially critical during times of crisis. I am grateful to the leadership and workforce of Inova Health System for their unwavering dedication to protecting patients."
BOS appoints new deputy county executive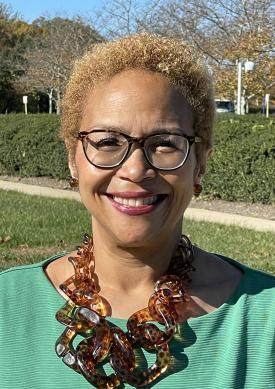 Ellicia Seard-McCormick has been appointed by the Board of Supervisors as deputy county executive. The appointment is effective November 22.
Seard-McCormick's position, deputy county executive for administration, was established as part of a recent reorganization, and marks the return to an organizational model with five deputies. Seard-McCormick will oversee the Facilities Management Department, the Department of Cable and Consumer Services, the Department of Human Resources, the Office of Human Rights and Equity Programs, the Department of Information Technology, the Office of Public Affairs, the Department of Vehicle Services, the Civil Service Commission and the Office of Government Relations.
Previously, Seard-McCormick was a deputy director of the Department of Management and Budget (DMB) where she led overall system coordination and decision-making for FOCUS, the county's human resource, financial, procurement and budget system. She was also lead for multiple special projects including countywide space planning and IT projects, and as a liaison to boards, authorities and commissions and the agencies that support them. She has also served as a liaison for large-scale county reorganization efforts, among other duties.
Seard-McCormick was hired as a budget analyst in 1995 and has 26 years of experience with Fairfax County government. She has served in positions of progressive responsibility with the Department of Management and Budget, including as Budget Services Coordinator and FOCUS Business Support Group Coordinator, in which she was responsible for the group charged with day-to-day operations, system administration, continuity of functionality and all system updates and enhancements related to FOCUS.
Seard-McCormick holds a Master of Public Administration and a Bachelor of Arts in Political Science from the University of North Carolina at Chapel Hill. She will receive an annual salary of $200,000.
Fairfax County disinfecting wastewater with new UV process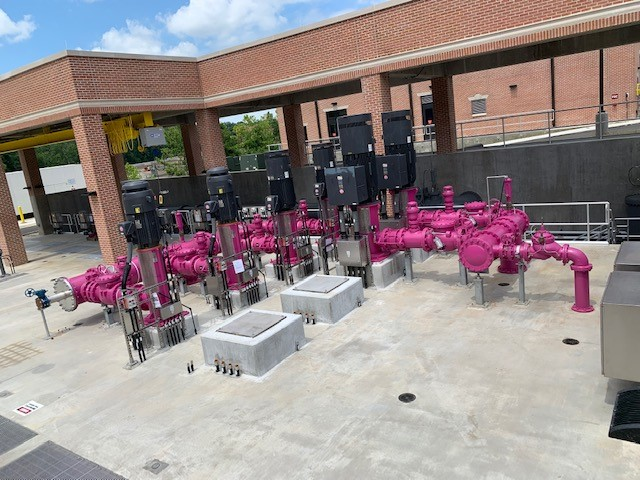 A new process designed to disinfect treated wastewater using ultraviolet lights (UV) is now operating at the Noman M. Cole, Jr. Pollution Control Plant in Lorton. The UV process will replace the existing chemical (sodium hypochlorite) disinfection system. The project resulted in the first Institute for Sustainable Infrastructure Envision Gold Award achieved by Fairfax County. The county currently leads the state in Envision awards.
The UV process is a physical disinfection system which generates photons that penetrate microbial DNA to deactivate them and leave them unable to reproduce. The new $87 million UV disinfection facilities are capable of processing 67 million gallons per day, with a peak disinfection flow of 133 million gallons per day.
Replacing the aging sodium hypochlorite system will save the county approximately $750,000 annually in chemical costs and eliminating 200 yearly tanker truck deliveries. In addition, operating the prior chemical system eventually would have made it difficult to comply with the Virginia Sewage Collection and Treatment (VSCAT) regulations for disinfection at high flows. Abandoning a large pump station associated with the old disinfection system saves about 846,000kWH of energy per year, saving greenhouse gas emissions equivalent to removing 100 cars from our roadways.
This UV disinfection project was designed according to the Envision framework. To earn an Envision rating, a project must deliver a heightened range of environmental, social, and economic benefits to the host and affected communities. The rating must be validated through a rigorous third-party review process against the Envision sustainable infrastructure framework and rating system. Several aspects of the project attributed to its sustainable success, including project team collaboration through alternative project delivery, stakeholder involvement, plant-wide sustainable initiatives, prioritization of worker health and safety, and reduction in chemical and energy use.
RCC honored with environmental excellence award
Reston Community Center is pleased to announce it is a 2021 Fairfax County Environmental Excellence Awardee.
RCC was one of six awardees, a mix of individuals and organizations, "who have demonstrated extraordinary dedication to the improvement of our natural environment, raising awareness of key environmental issues in our area and inspiring others to take action," according to the Fairfax County Office of Environmental and Energy Coordination. The awardees are chosen annually by the Fairfax County Environmental Quality Advisory Council.
RCC was selected for recent efforts, many of which will have a long-term impact on the organization's energy, water usage and environmental impact. In early 2020, RCC completed a renovation of the Terry L. Smith Aquatics Center, replacing the aging infrastructure of the original pool with two new pools and other physical improvements. This $5.5 million project incorporated many environmentally friendly features, consistent with RCC's commitment to environmental stewardship. This project is in addition to other, ongoing RCC environmental initiatives such as a multiyear LED lighting replacement project and soon-to-be installed solar panels on its RCC Hunters Woods roof. RCC also hosted its first-ever Green Reston event in the spring of 2021, bringing the community together for outdoor activities related to sustainability.
"The 2021 Environmental Excellence Award winners are outstanding leaders and advocates who share their talents and care for the environment through both their words and their actions," said Stella Koch, chair of the Fairfax County Environmental Quality Advisory Council. "This year's awardees have done far more than just demonstrate their passion for environmental issues. They have changed the face of our community by giving their time, energy, and expertise during an exceptionally challenging year."
RCC's aquatics renovation has earned several awards, including top honors (structures $5 to $25 million) in February for the Fairfax County Department of Public Works and Environmental Services (DPWES) in the 2021 American Public Works Association's (APWA) Mid-Atlantic Region awards. In October, RCC earned the Virginia Recreation and Parks Society's Outstanding New Renovation Award (bricks and mortar) for populations of 50,001 to 100,000.
"The Board and staff of RCC are passionate about lightening our carbon footprint in any way we can," notes RCC Board Chair Bev Cosham. "We take responsibility for doing our part to be gentle on our planet very seriously. It's heartening to see those efforts recognized."
To see the complete list of 2021 awardees, visit https://bit.ly/3kEsG1U.
ArtsFairfax awards funding to 12 art organizations through the Arts Ignite Recovery grant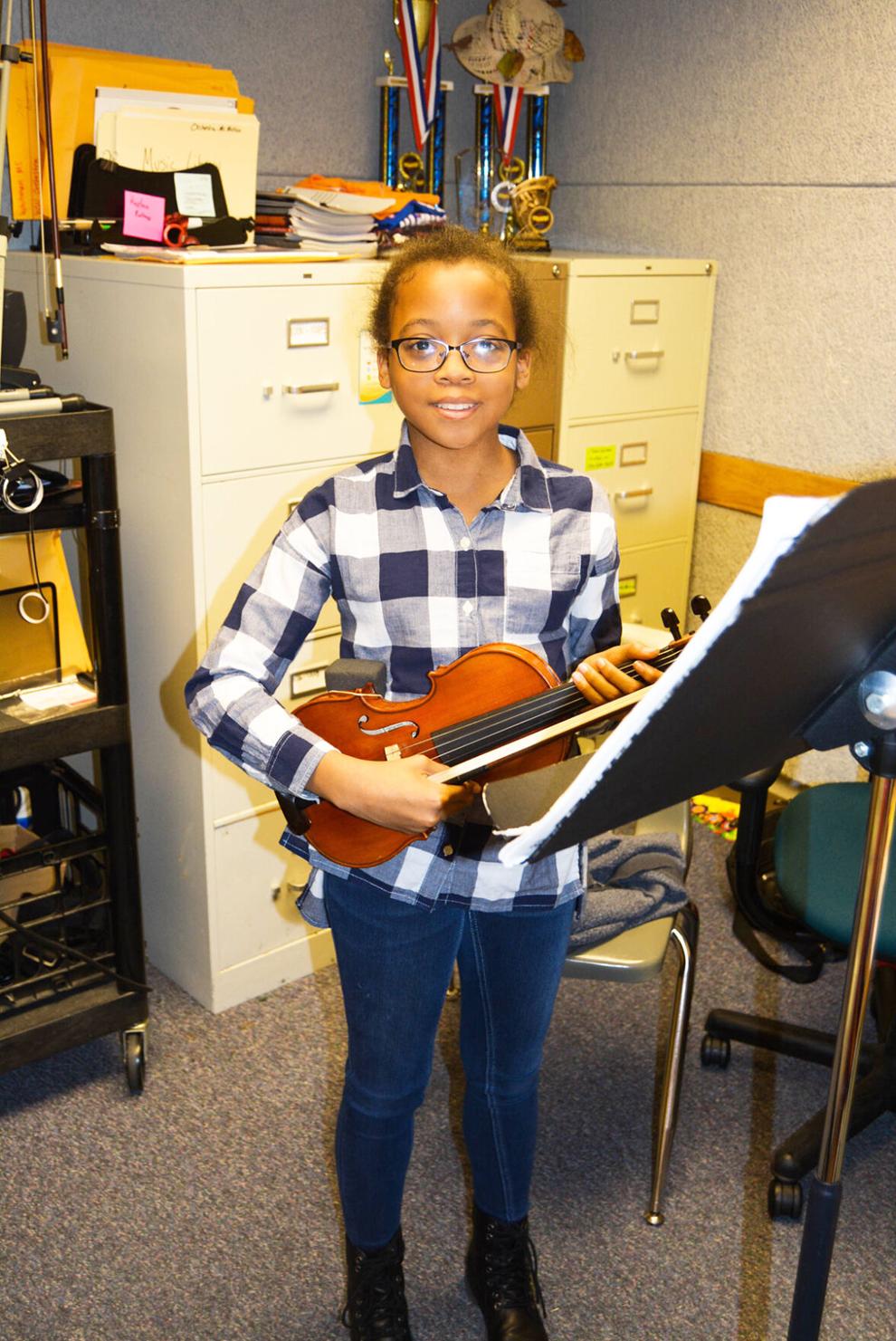 ArtsFairfax announced $100,486 in funding through the Arts Ignite Recovery (AIR) Grant to 12 arts organizations in Fairfax County and the Cities of Fairfax, and Falls Church. ArtsFairfax established the AIR grant program to support arts organizations as they emerge from the Covid mandated shutdown and restart their programming.
AIR grants support the revitalization of residents' participation in the arts in a safe format, rebuild the programming capacity of arts organizations, and nurture new creative collaborations. Specifically, funding supports performances and installations in unconventional spaces, including the outdoors, establishing a greater awareness and support of the arts, and increasing community-based cultural activities.
"As we emerge from the pandemic COVID-19 pandemic, the Arts Ignite Recovery grants support projects that reengage the community in the arts, address inequities, and highlight the county's diversity," said Linda S. Sullivan, ArtsFairfax president & CEO. "The arts organizations awarded rose to the challenge of addressing complex issues through theatre, music, dance, and visual arts while meeting a critical need in the community."
FY22 AIR grants support the following organizations and programs:
1st Stage - Logan Festival of Solo Performance featuring three hybrid in-person/ live-stream productions in a socially distanced, outdoor environment.
American Youth Philharmonic Orchestra –a new ensemble entitled "Sinfonietta" for high school students in response to a record high number of students who auditioned for string positions in their youth orchestras.
Community Arts for Everyone - the installation of a mural to help revitalize an abandoned space in Annandale that follows the basic principles of Crime Prevention Through Environmental Design at a crime-vulnerable site.
Creative Cauldron - the production of "Girls of Madison Street" written by Helen Hayes Award-winning actor Iyona Blake.
Fairfax Symphony Orchestra - the Link Up Program, which provides a unique opportunity for students in grades 3-6 to come together for a shared cultural experience, while addressing the need for effective, research-based music curricula.
Gin Dance Company - the production of, "Perfect 10+"  which iscomprised of world premier pieces including a convergence of modern dance & fashion design in the production of "Runway" and "The Golden Time", a culturally influenced work combining Chinese Opera movements that feature original choreography by Artistic Director Shu-Chen Cuff.
IceBox Collective - the "Taxonomy of Breathing" project, a socially conscious, multidisciplinary art project that processes trauma by mapping recent world events using the connective lens of breath.
McLean Project for the Arts - the ArtReach program, which engages students, seniors, and individuals with special needs in arts programs.
Mount Vernon Community Children's Theatre – after-school classes for children living in Section 8 housing developments. 
Music for Life - the after-school guitar, band & orchestra, and STEAM guitar programs, which promote learning music while developing social skills and building relationships with peers from varying socioeconomic backgrounds. 
NextStop Theatre Company - the community-focused production of Ken Ludwig's "Sherwood: The Adventures of Robin Hood" that takes place at the newly created open-air performance stage.
Public Art Reston - a public underpass art project in a diverse, highly trafficked neighborhood.
To learn more about ArtsFairfax grant opportunities and the arts in Fairfax County, visit artsfairfax.org.