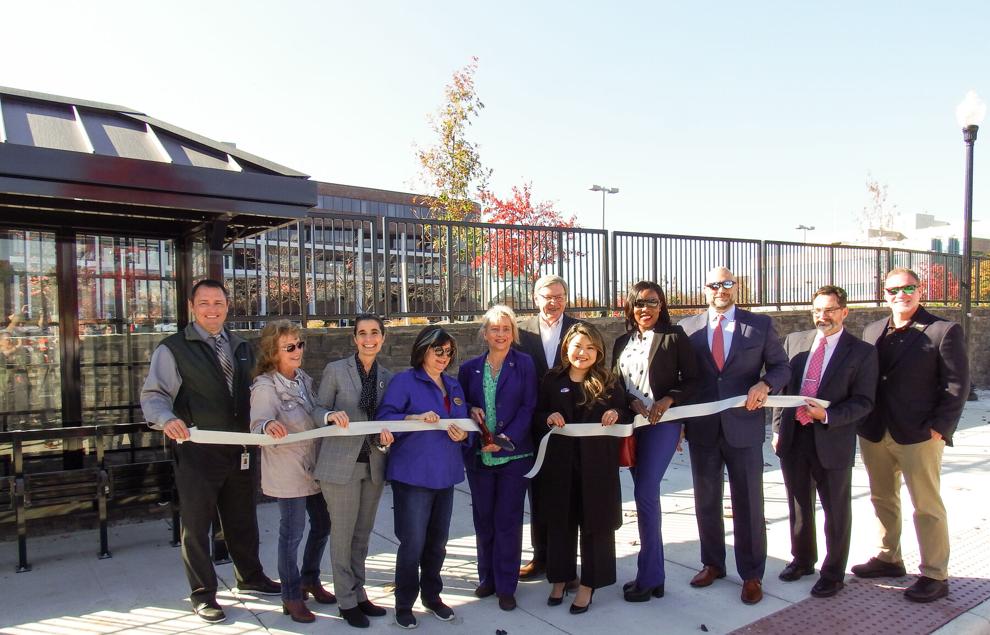 The Town of Herndon recently celebrated the opening of their newly completed bus bays project with a ribbon-cutting ceremony. The $5.9 million project will provide ready access to Herndon's Metrorail station for vehicles and pedestrians. Pictured (L-R) are Richard Smith, Town of Herndon; Rita Hockman, Virginia Dept. of Transportation (VDOT); Virginia Senator Jennifer Boysko; Herndon Councilmember Signe Friedrichs; Herndon Mayor Sheila Olem; Fairfax County Supervisor John Foust; Virginia Delegate Irene Shin; Monica Backmon, Northern Virginia Transportation Authority (NVTA);  Bill Ashton, Town of Herndon; Scott Robinson, Town of Herndon; and Chris Grady, Dulles Regional Chamber.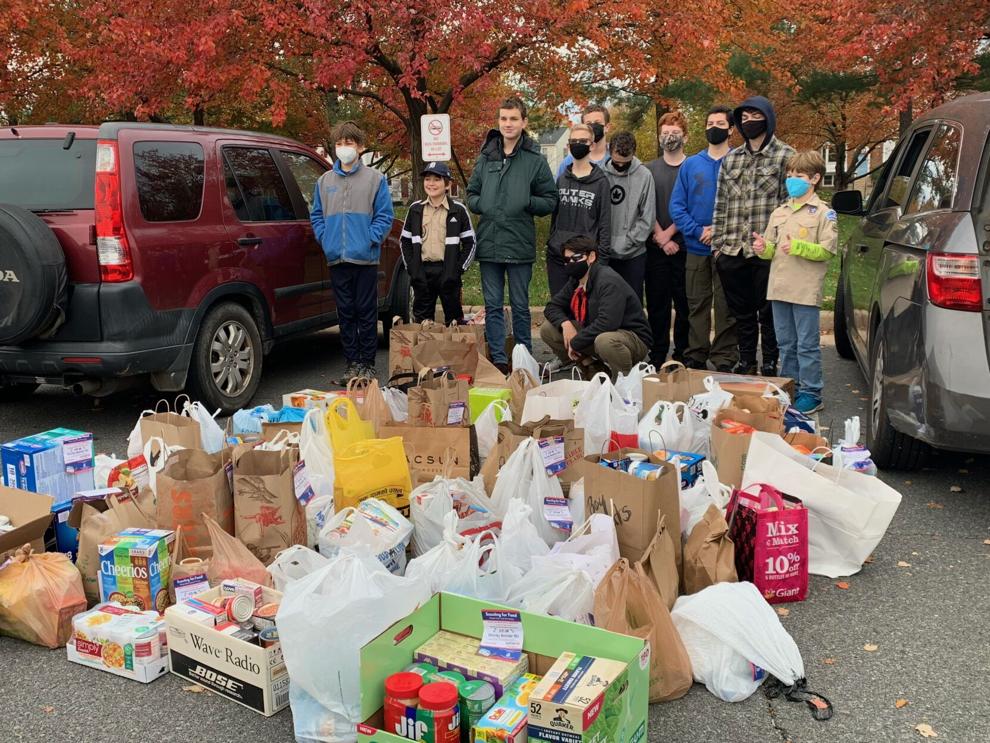 Scouts collect food during their annual Scouting for Food drive.
Scouts will be collecting food Nov. 12
Scouts and their adult leaders from troops and packs all over Northern Virginia will be gathering food donated by their neighbors and bringing it to local charities in the annual Scouting for Food collection.
All food is donated to local charities that distribute the food to those in need in our community. Last
year, more than 680 scouts and 500 adult leaders collected 44,350 pounds of food in the Powhatan District covering Great Falls, Herndon, Reston, Oakton, and Chantilly.
Four charities will receive food from the scouts between 10 a.m. and 1 p.m. on Nov. 12 and the
public is also welcome to drop off nonperishable food. The charities are: LINK receiving food at Trinity
Presbyterian Church at 651 Dranesville Road, Herndon; Community of Faith UMC Food Pantry at 13224 Franklin Farm Road, Herndon; Cornerstones, receiving food at St. John Neumann Church, 11900 Lawyers Rd., Reston, and the South Lakes High School PTSA Food Pantry receiving food at Good Shepherd Lutheran Church at 1133 Reston Ave., in Herndon.
"Scouting for food as well as other food drives are really important to Cornerstones food pantry - they help us provide food for our community who are in need and who cannot afford to buy food," said Minnie Orozco of Cornerstones. Cornerstones' Assistance Services and Pantry Program (ASAPP) is the largest food pantry in northwest Fairfax County. In FY 2021 ASAPP served 1,347 households, benefiting 4,810 people, with an average of 450+ households served per month.
"Food insufficiency in Herndon, Sterling, and Ashburn is great and LINK volunteers are working hard to provide, thanks to all the generosity that we see from the community," said Betty Eidemiller of LINK. LINK's 2021 holiday program served more than 1,008 families and 5,284 individuals.
"Scouting for Food is an important link in providing food for families in our neighborhoods," said Rev. Robert Vaughn, of Community of Faith UMC Food Pantry. "Eighty-five percent of all the non-perishable items come from the annual collection – every can, box and bag make a difference in the lives of our clients. Some of our families receive their entire week's groceries from the food ministry." Recently, 196 families were served in a single week.
"We pack 20-25 pound bags of food and distribute that along with many other items to approximately 140 families each week at South Lakes High School. These groceries serve students and families in the SLHS Pyramid," said Roberta Gosling of the South Lakes High School Food Pantry. "Prior to the pandemic, we knew that approximately 30 percent of the students at SLHS were food insecure - that's approximately 730 students. Many have told us that these groceries and other products have been a life-saver for them."
PRS names chief clinical officer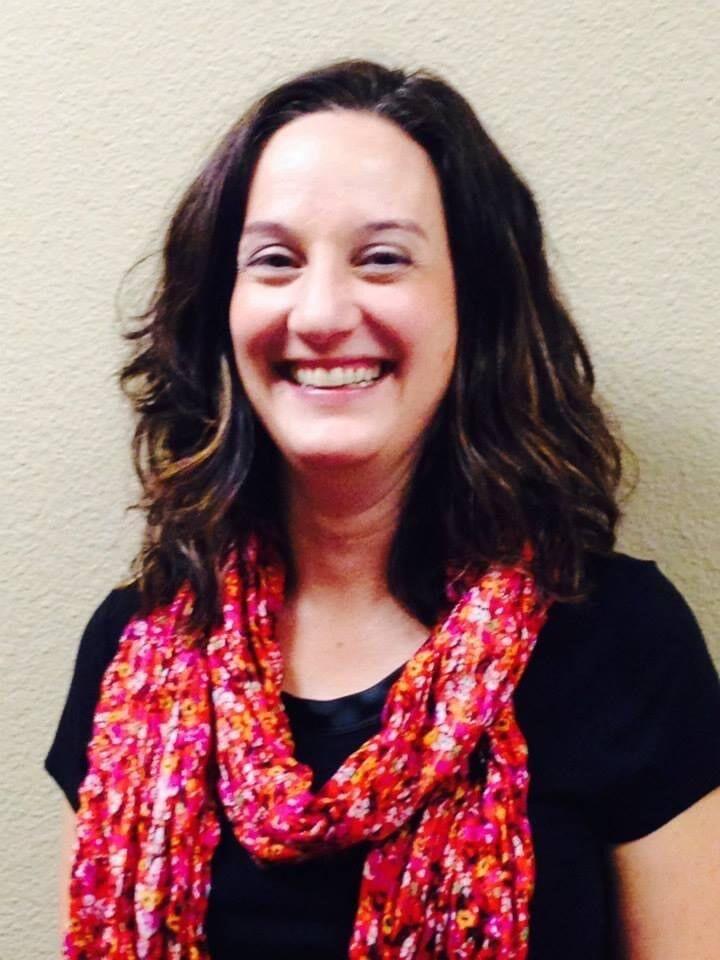 Mental health professional Laura Fonner was promoted to chief clinical officer at PRS, a behavioral health nonprofit serving Virginia and beyond. Fonner is taking over for Mary Brown, who retired after 35 years of exemplary service with PRS.
"Laura has been a major contributor in helping serve our clients and growing services. This well-deserved promotion will ensure that Mary Brown, who is retiring after several decades of outstanding leadership, and her contributions will be continued and expanded upon," explained Joseph Getch, CEO, PRS. "We thank Mary for her commitment and welcome Laura to this new role."
As chief clinical officer, Fonner will provide leadership, direction, and oversight for PRS' clinical and rehabilitation programs that serve people in Northern Virginia living with serious mental illnesses, mild intellectual disabilities, substance use disorders,  and anyone who faces life crises.  Her work will help ensure the thousands of people served by PRS can increase their independence and self-sufficiency and lead fulfilling lives.
Prior to her promotion, Fonner served as PRS' regional director of Community Support Services. She is a licensed professional counselor and Virginia Board approved clinical supervisor with more than 25 years of experience working in the behavioral health industry.  Fonner joined PRS as a clinical supervisor in 2018 and was promoted regional director in 2019.  Under her leadership, PRS' Community Support Services Program has expanded significantly and is recognized by key stakeholders as having the highest level of quality and reliability. 
"I am excited to be moving into this new role and to work with our talented staff offering an array of quality services that change and save lives every day.  My vision for PRS' programs is to continue to build on our collaborative, caring nature and to remain the 'go to' organization for so many in our expanding service area," said Laura Fonner, chief clinical officer, PRS.
Prior to joining PRS, Fonner was executive director of Homeward Pikes Peak in Colorado Springs, Colo. which operates outpatient substance abuse treatment, residential transitional living, and permanent supportive housing programming.  She also served as a therapist in several different clinical programs with the Prince William County Community Services Board before moving to Colorado.
Maximus names new senior V.P. for growth
Maximus announced that Juliane Swatt, an experienced industry veteran, has been named as the Senior Vice President for Business Development, Market Strategy, and Growth for the U.S. Services Segment. In this new role, Swatt will guide the work and goals of the Segment by aligning with the company's new strategic vision aimed at helping government agencies better meet the needs of the people.
"We're excited Juliane is a part of our team and will continue expanding and deepening our partnerships with state and local governments," said Ilene Baylinson, general manager, U.S. Services. "Our focus is squarely on helping our government partners identify the best way to use innovative technologies to modernize and digitally transform how they deliver critical health and other necessary information to their constituencies every day."
For more than two decades, Swatt has been a strategic advisor to commercial, government, education, and healthcare organizations globally. Prior to joining Maximus earlier this year, Swatt served as director of Go-To-Market Acceleration for Amazon's (AWS) Public Sector. During her career, Swatt has also held leadership positions with Conduent/Xerox, IBM, and HP Enterprise Services (EDS), showcasing her expertise in identifying growth opportunities through deep industry expertise and strategic alliances.
"I am energized by the work ahead to support government agencies and the vital programs they provide to people in communities across the country," said Swatt. "This is a tremendous opportunity for Maximus to strengthen and enhance our partnerships with governments and help deliver citizen-focused services to those in need. Through our best-in-class technology capabilities, our deep knowledge in clinical care and health, and our people, Maximus is poised to deliver exceptional results for customers."
FCFRD collects Toys for Tots
The Fairfax County Fire and Rescue Department (FCFRD) will be participating in the Annual National Capital Region Fire and EMS Departments' 2022 TOYS FOR TOTS Campaign. 
The intent of the campaign is to "bring holiday joy and deliver a message of hope to children." Stations will accept donations now through Dec. 11.
Collection boxes will be placed outside the front door of each fire and rescue station every morning. Residents will be able to drop off toys until 8 p.m., each evening.
Please help FCFRD to help those less fortunate this holiday season. Thanks to the generosity of those who live and work in Fairfax County, FCFRD was able to provide the Marines with approximately 25,000 toys last year.
Children who are served by this campaign include toddlers and youth through age 17. The campaign will only accept new, unwrapped toys. Toys used as weapons or considered to be weapons (i.e., toy guns or knives of any kind) will not be accepted. Checks or money orders for donations must be made payable to TOYS FOR TOTS.
Toys will not be accepted after Dec. 11.
McLean financial advisor recognized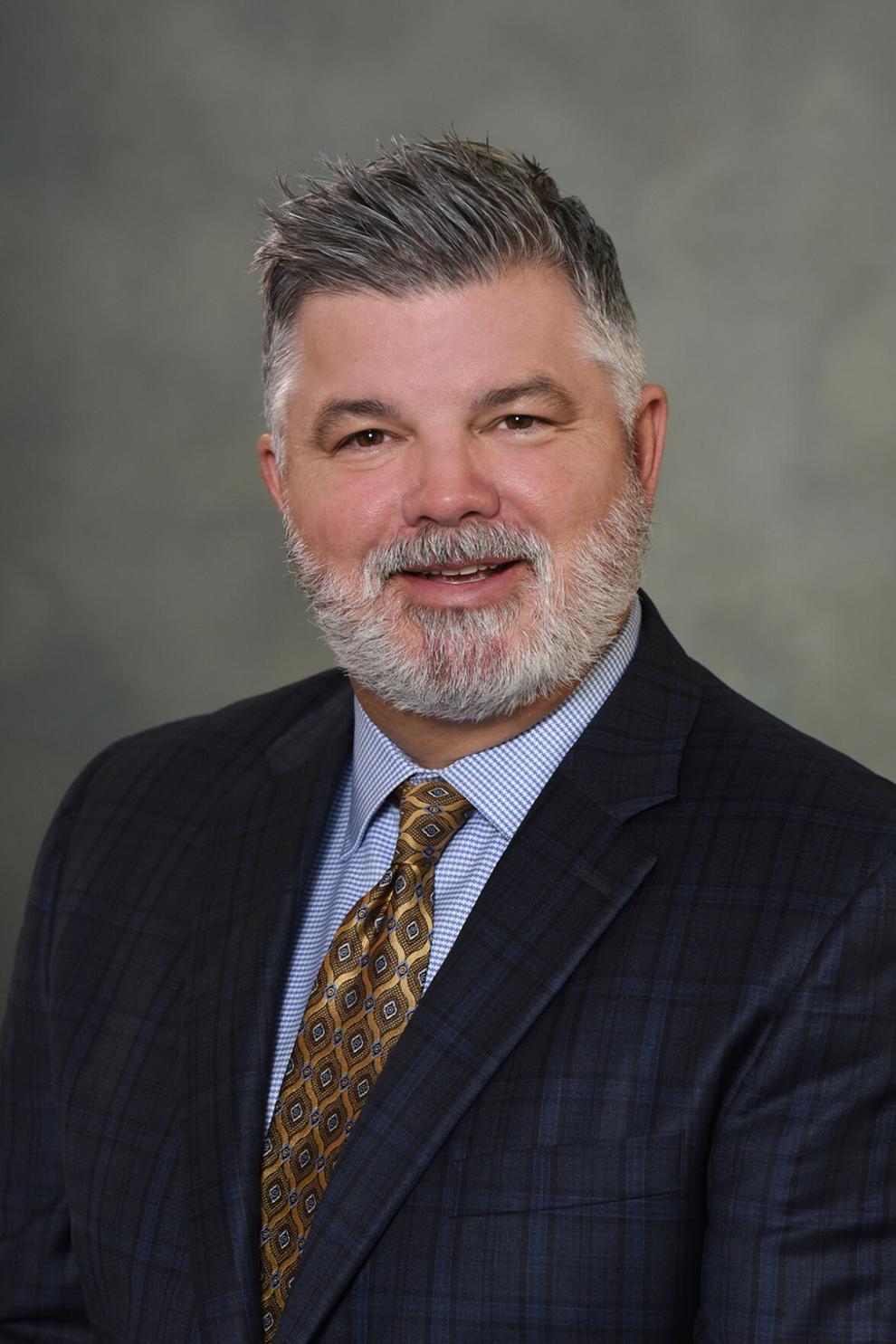 Savant Wealth Management announced that AdvisorHub, a wealth management industry news resource, has included a McLean Savant financial advisor in its inaugural 50 RIAs to Watch ranking. 
Phil Corcoran, based in McLean, earned the No. 40 spot. He is a member owner and managing director at Savant.
According to AdvisorHub, the advisors ranked in the list have assembled efficient and productive teams that have achieved scale without compromising their level of service, while maintaining healthy growth. Savant did not pay a fee for either financial advisor to be included in the ranking.
"We are honored to have two of our top advisors on this list," said Brent Brodeski, CPA, CFP®, CFA®, MBA, Savant's chief executive officer. "We believe Phil and Don are both excellent advisors and team leaders who deserve recognition for their achievements."
Corcoran has been involved in the financial services industry since 1992. He is a CERTIFIED FINANCIAL PLANNER™ professional and a member of the Financial Planning Association.