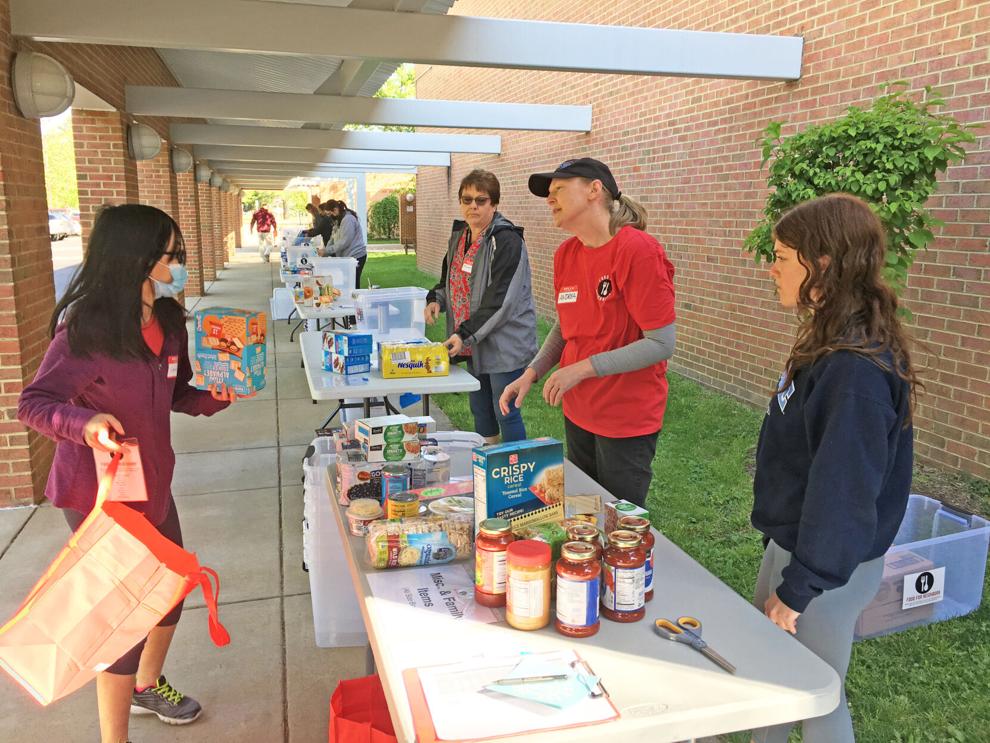 Andrea Wilkinson (in red), the local event coordinator for Food For Neighbors, led volunteers in sorting food that will support students in six area schools: Walt Whitman Middle School, West Potomac High School, Bryant High School, Sandburg Middle School, Mount Vernon High School, and Quander Road School.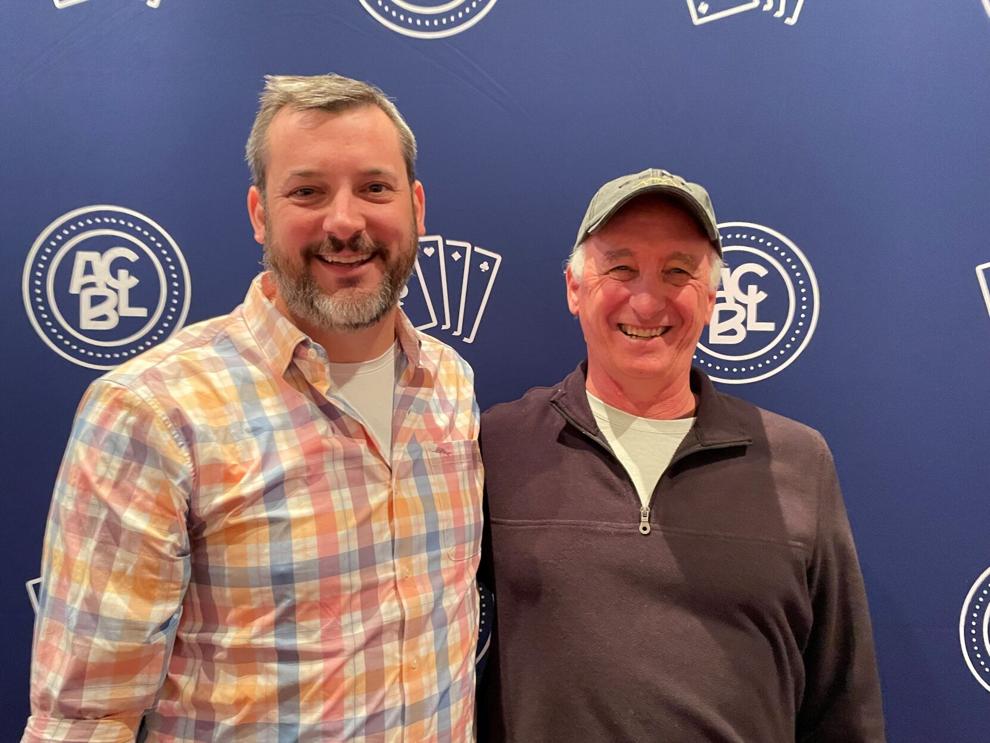 Fairfax native claims victory in National Bridge Championship
Bridge continues to draw players of all ages and walks of life today, as evident among the American Contract Bridge League's 165,000 members. Notably standing out among its members is Fairfax native Rick Bingham, who claimed victory at ACBL's Spring 2022 North American Bridge Championships.
Bingham won with his bridge partner Ryan Connors of Alexandria, in the Golder North American Pairs Flight B event. The duo, who are no strangers to North American bridge competitions, also won an online version of last summer's Grand National Teams in Flight B.
ACBL hosts an NABC three times per year across the United States and Canada, bringing together bridge players of all skill levels. The Spring 2022 NABC was held in Reno, Nevada, from March 10-20, with more than 3,000 duplicate bridge competitors from across the world and 6,200 tables of play over the course of the tournament.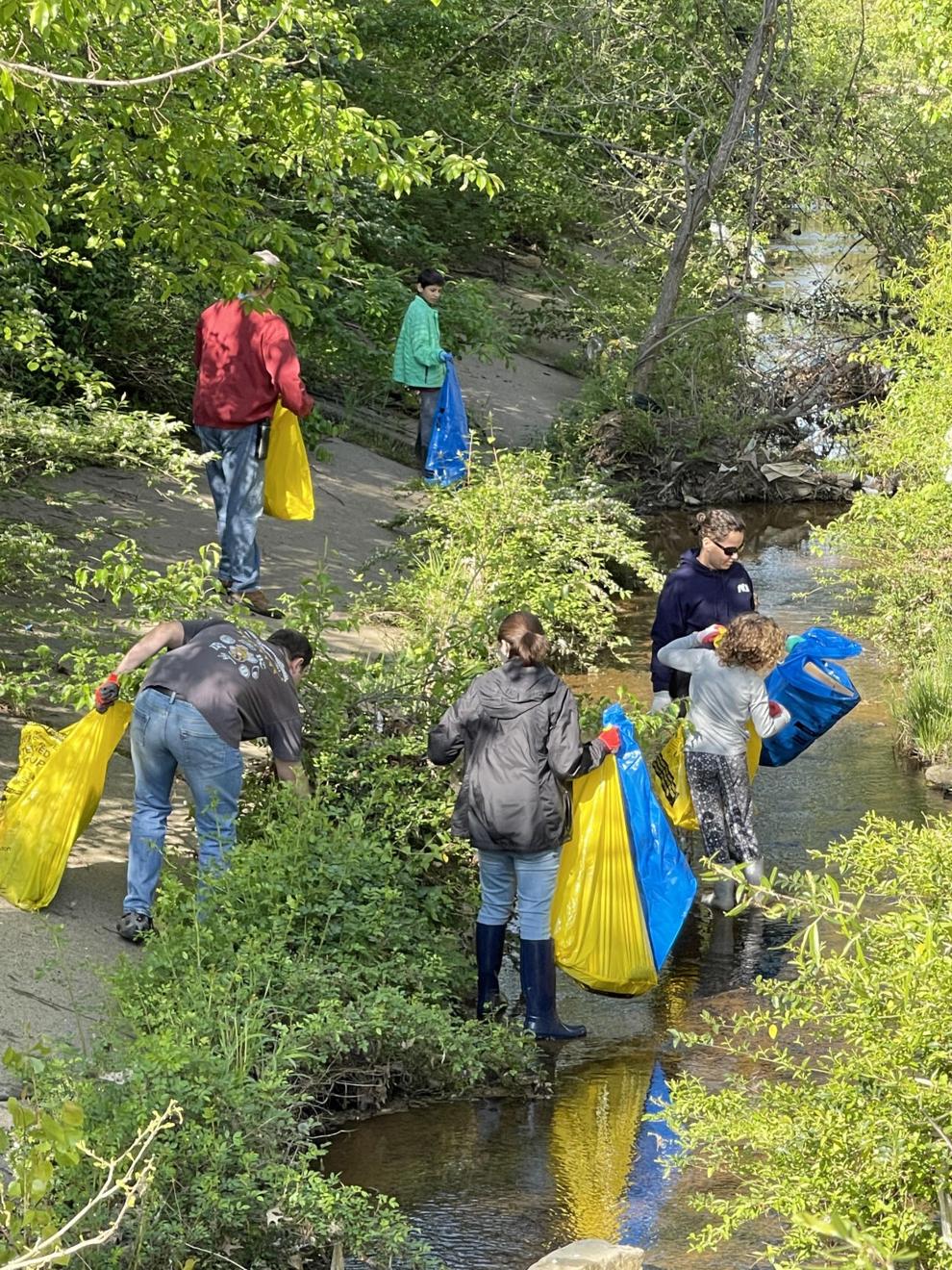 More than 80 volunteers from Fairfax County including Boy Scout Troop 654, students from West Potomac and Mount Vernon high schools, and congregants from Maranatha Bible Church spent time cleaning up Little Hunting Creek near U.S. 1 in Lee District April 30. They collected an estimated 5,000 pounds of trash in 129 bags, including shopping carts from various stores, street signs and thousands of plastic bottles and bags among other items. The cleanup was hosted by Senator Scott Surovell, Delegate Paul Krizek and Lee District Supervisor Rodney Lusk.
No Kid Hungry distributes grants to increase access to meals
No Kid Hungry recently distributed $839,552 in grants to help 33 Virginia school districts and community organizations enhance child nutrition and emergency food programs during the school year and summer months. Since March 2020, the nonprofit has invested more than $5 million to ensure Virginia's children stay nourished and ready to learn. 
Four organizations in Fairfax County were the recipient of $115,000 in grants.
Food insecurity remains a pressing issue in the commonwealth. According to No Kid Hungry, one in eight children in Virginia may face hunger this year.  
School districts and community organizations play an essential role in ensuring kids have access to the nutritious meals they need to learn and grow. However, right now they face both logistical challenges and added costs, making it more difficult to provide meals for the kids who need them. 
Currently, 92 percent of school districts nationwide cite trouble sourcing the food they need due to ongoing supply chain disruptions and nearly 75 percent report staffing challenges. 
The latest round of funding will help organizations and schools adapt to meet the ever-changing needs of students and families. Recent local grant recipients include:
Annandale United Methodist Church - $5,000, Husayn for Humanity - $10,000, Immigration and Refugee Outreach Center - $50,000, and Northern Virginia Family Services - $50,000.
"Local school and community nutrition teams continue to go above and beyond to connect kids and families with meals during the pandemic, and this latest round of funding will help strengthen their work," said No Kid Hungry Virginia Director Sarah Steely. "The grants will help teams leverage a variety of strategies to increase food access, such as purchasing meal service supplies and equipment, while supporting staffing and food costs.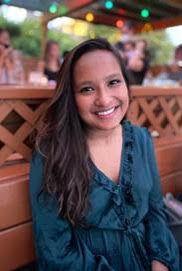 Local resident chosen for FASPE Ethics Fellowship
Fairfax resident Sonia Jindal, a student of Johns Hopkins University, is one of 13 students chosen for the inaugural 2022 design & technology program of the Fellowships at Auschwitz for the Study of Professional Ethics (FASPE).
Now in its 12th year of operation, FASPE provides a unique historical lens to engage graduate students in professional schools as well as early-stage practitioners in six fields (business, journalism, law, design & technology, medicine, and seminary) in an intensive course of study focused on contemporary ethical issues in their professions.
The FASPE design & technology program offers an approach that differs from the usual classroom experience in design schools by providing a holistic curriculum that looks beyond the specifics of formal rules to focus on ethical problems faced by individual design & technology professionals in the various settings within which they practice. Fellows participate in a two-week program in Germany and Poland, which uses the conduct of design & technology professionals in Nazi-occupied Europe as a way to reflect on ethical issues currently facing architects, engineers, designers, and other technologists today.
Daily seminars are led by specialized faculty who engage fellows in discussions and critical thinking about both the historical and the contemporary. The design & technology program is strengthened by the diverse perspectives of its participants and the power of place and context. The experience of the design & technology fellows is enhanced by traveling alongside the law and business fellows, who together—in formal and informal settings—consider how ethical constructs and norms in their respective professions align and differ.
"By educating students about the causes of the Holocaust and the power of their chosen professions, FASPE seeks to instill a sense of professional responsibility for the ethical and moral choices that the Fellows will make in their careers and in their professional relationships," said David Goldman, FASPE's founder and chairman.
FASPE studies the perpetrators to emphasize the essential role of professionals and to ask how and why professionals abandon their ethical guideposts. The FASPE design & technology program examines the roles and responsibilities of designers of built environments and the design and technology professions in the Nazi state, underscoring the reality that moral codes governing professionals can break down or be distorted with devastating consequences. With this historical background, the design & technology fellows are better positioned to confront contemporary issues.
Jindal is a second-year PhD student at the Center for Systems Science and Engineering at Johns Hopkins University. She is interested in the intersection of computer science, applied mathematics, public health, and societal systems. Her current research topics include modeling the spread of COVID-19 and analyzing the equity of public transit in cities. Previously, she was a software engineer at Microsoft. She received her undergraduate degree in computational and applied math and statistics from the College of William & Mary. 
Jindal joins a diverse group of eighty FASPE fellows across all six programs who were chosen through a competitive process that drew applicants from across the US and the world. FASPE covers all program costs, including travel, food, and lodging.
FASPE maintains long-term relationships with its fellows in order to sustain commitment to ethical behavior and to provide a forum for continued dialogue. To date, FASPE has more than 650 alumni.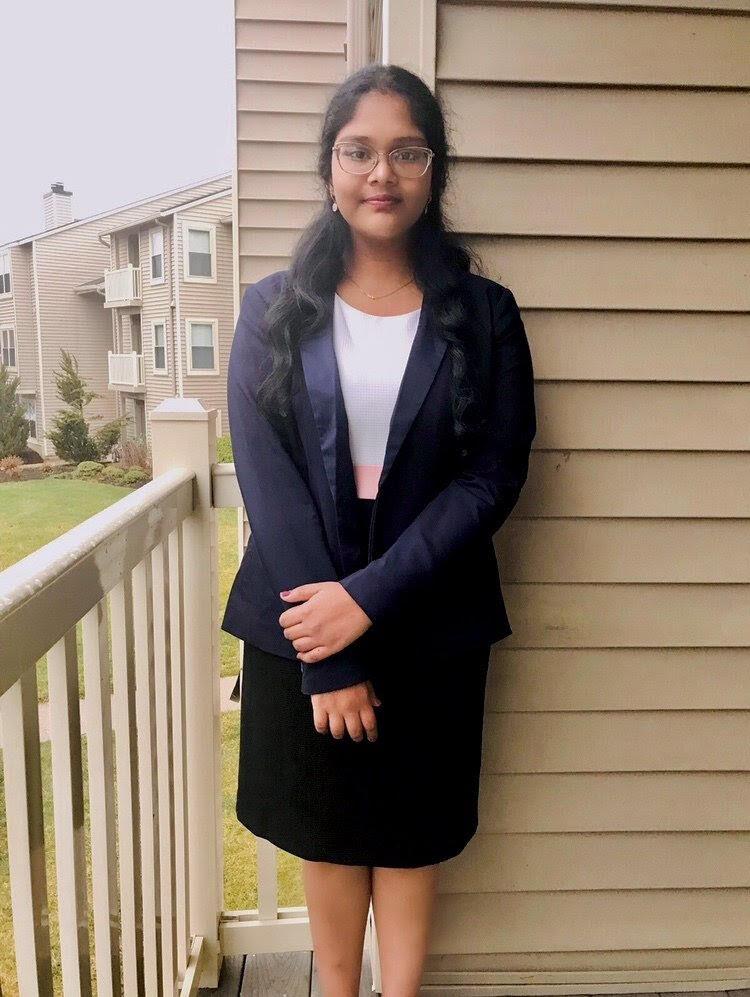 Local student named Hope For The Warriors Volunteer of the Month
Hope For The Warriors announced that Sanjana Kanaparthi is their Volunteer of the Month for March.
Kanaparthi, a high school student from Fairfax, joined the HOPE family in January when she selflessly reached out with the desire to give back to the military community. Since then, she has consistently shown up and dedicated her time to supporting their mission.
"I volunteer for HOPE because it is such a great organization that really cares about military families and donors," said Kanaparthi. "It's a delight to make calls and tell these donors that their gift was impactful. I believe that people should always try to give back to the community in good faith and citizenship."
Angie Parker, HOPE's volunteer manager, has worked closely with Sanjana since day one and nominated her for this recognition.
"Sanjana has been an asset to HOPE since the day she started," said Parker. "I know I can always rely on her with any task needed. She is so responsible, quick to respond, and you can tell that she truly cares about the organization. It's great to see a high school student step up like she has."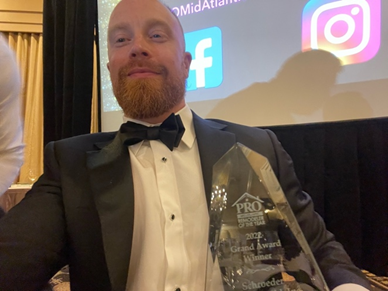 Local design/build company recognized
Schroeder Design/Build, Inc. of Fairfax was awarded top honors in three categories in the inaugural awards ceremony held by The Professional Remodeling Organization (PRO) Mid Atlantic last month. 
They include: Grand Award Residential Addition $350,000-$500,000, The Ben Osborne Lifetime Achievement Award and Community Service Award.
Schroeder Design/Build received the highest award – the PRO Remodeler of the Year Grand Award in the category of Residential Addition $350,000-$500,000 – for its innovative two-story addition on a 100+-year-old home in Burke. The homeowners liked the look of the historic home, yet wanted a second-floor contemporary family room with a modern feel for entertaining and gathering, along with a first-floor recreation room with pool access and a bathroom. The challenge was in creating a modern inside space while maintaining the historic look and feel of the home, and blending the two together.
Winners of the PRO Remodeler of the Year Awards represent the best remodeling work in the Mid Atlantic region. The awards are judged by remodeling professionals located outside the region, based on the criteria of problem solving, functionality, aesthetics, craftsmanship, innovation and degree of difficulty. More than 110 entries totaling more than $30,500,000 were submitted for the 2022 PRO Remodeler of the Year Awards.
Trish Schroeder, co-founder of Schroeder Design/Build, Inc., was awarded the Ben Osborne Lifetime Achievement Award for her ongoing dedication to helping PRO grow and thrive. Schroeder Design/Build opened its doors in 1986, and in the following year, Trish and Tom Schroeder joined the region's professional remodeling organization. Throughout the years, she has dedicated herself to supporting remodeling in the Mid Atlantic region, serving in a number of capacities including as president, mentor for new members, and currently as Membership Chair for PRO Mid Atlantic.
The Ben Osborne Award was named for a beloved member of the association who helped pen the pledge to its code of ethics. It is a lifetime achievement award recognizing long-time members for their accomplishments, awards, local community involvement, professionalism and dedication to the remodeling industry.
In 2021, Schroeder Design/Build celebrated its 35th anniversary with a flagship program called "35 Acts of Kindness" and as a result, was one of the winners of the 2022 PRO Mid Atlantic Community Service Award. Throughout 2021, the company supported three major charities: Hero Dogs, Food for Others and Good Shepherd Housing with large and ongoing campaigns. In addition, it challenged its team to perform additional Acts of Kindness throughout the community. That goal of 35 Acts was exceeded.
The Community Service Award is presented to a PRO member who donates time, energy and materials to help area individuals or groups in need and judged on value of contribution to the community over time and potential future benefits.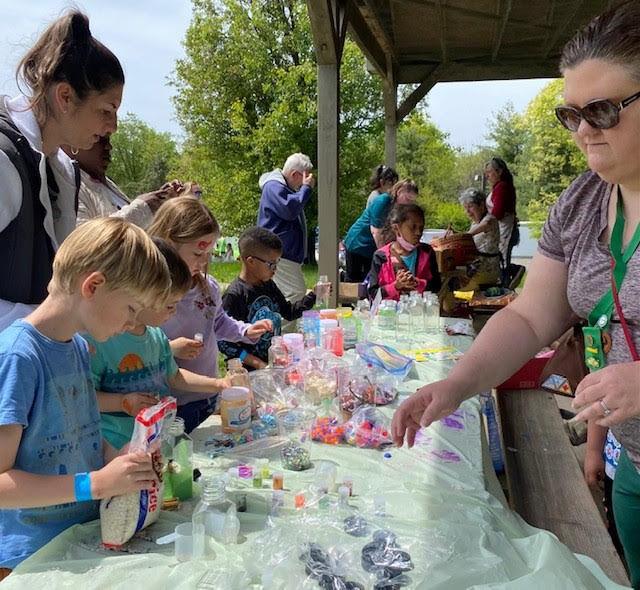 Kids Give Back, a local nonprofit organization hosted six service projects in conjunction with Global Youth Service Day April 30. Participants mad I-Spy bottles for Fairfax County libraries. Other projects included families packing snack packs for Helping Hungry Children and Lorton Community Action Center and others. Approximately 50 people participated and there were 20 teen volunteers.