NACPRO honors park services division professional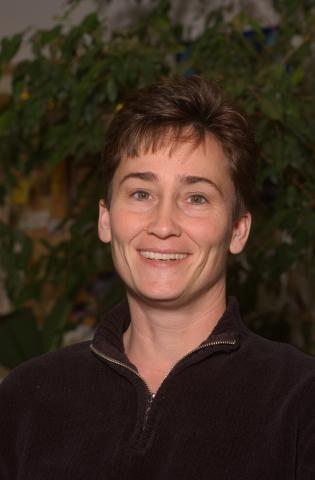 Cindy Walsh, director of Fairfax County Park Authority's Park Services Division, will be honored by the National Association of County Park and Recreation Officials (NACPRO) with a 2022 NACPRO Award, which honors excellence in the field of parks and recreation.
Walsh, a veteran of the Park Authority with more than three decades of service, was recognized in the Professional - Fellow category.
"The Park Authority is very lucky to have a flexible, talented individual, willing and able to lead the Park Services Division. She has provided gifted leadership," said Park Authority Executive Director Jai Cole. "Cindy has been our go-to division director, filling in as needed when vacancies developed. She has often worn two hats. She is the best kind of employee and a mentor to countless young park professionals over the years, many of whom will emulate her and provide a continuum of excellence."
Walsh started with the Park Authority in September 1989 as the agency's first special population's coordinator. Over the past three decades, she served as agency access supervisor, program supervisor for Rec Centers, site operations manager for Park Services Division, Resource Management Division operations branch manager then Division Director, and most recently, director of the Park Services Division.
She earned a bachelor's degree in therapeutic recreation from Longwood College in Virginia and previously worked for Chesterfield Parks and Recreation, the Northern Virginia Training Center and Prince William County Park Authority.
In all roles with the agency, she demonstrated the ability to lead and get the job done. As COVID-19 struck the region, her division accommodated by creating free virtual fitness programs and turning the summer performance series into a popular livestream; developing COVID-19 safety procedures for Rec Center patrons and staff; and safely reopening vital community-centric programs, such as day care, swim lessons and summer camps.
"Whether it's pivoting Rec Center operations during COVID, developing the Resident Curator program, or addressing budget shortfalls, Cindy is on it; always well prepared for the challenges ahead," said Park Authority Deputy Director Sara Baldwin.
This year's awards ceremony will be held in Valdosta, Ga. in May. NACPRO is a nonprofit professional organization that advances official policies that promote county and regional park and recreation issues, while providing members with opportunities to network, exchange ideas and best practices and enhance development.
Students win prizes in C-SPAN video documentary competition
Last week C-SPAN announced that students in Alexandria and McLean are winners in C-SPAN's national 2022 StudentCam competition.
Gabriel Swinton, a student at Browne Academy in Alexandria, will receive $250 as an honorable mention prize winner for the documentary, "Gun Control: Why Something Needs to Change."
Lucy Savarie and Mia Mervis, students at Alexandria City High School will receive $250 as honorable mention prize winners for the documentary, "One Stamp At A Time," about food stamps.
Jaiden Saran and Tara Prakash, students at McLean High School in McLean and Sidwell Friends School in Washington, D.C., will receive $250 as honorable mention prize winners for the documentary, "Postal Cents," about the United States Postal Service.
The competition, now in its 18th year, invited all middle and high school students to enter by producing a short documentary. C-SPAN, in cooperation with its cable television partners, asked students to explore a federal policy or program and address the theme: "How does the federal government impact your life?"
In response, more than 3,000 students across the country participated in the contest. C-SPAN received over 1,400 entries from 41 states, Washington, D.C., Morocco and South Korea. The most popular topics addressed were: Environment & Pollution (10 percent), Health Care & Mental Health (9 percent), COVID-19 & Recovery (7 percent), Immigration (5 percent), Second Amendment & Firearm Legislation (4 percent).
"This year we asked students to reflect on how a federal program or policy is relevant to their lives and communities," said Craig McAndrew, director of C-SPAN Education Relations. "The winners showcased exceptional research and production values as they wove personal stories with historical or contemporary issues. These middle and high school students far exceeded our expectations, and we are elated to share their hard work with the country."
C-SPAN is funded by America's cable television companies, who also support StudentCam. In Northern Virginia, C-SPAN is available locally through Comcast and Cox.
More than 300 students from across the country are winning a total of $100,000. C-SPAN is awarding one grand prize, four first prizes, 16 second prizes, 32 third prizes and 97 honorable mention prizes. These winning videos will receive cash awards of $5,000, $3,000, $1,500, $750 and $250, respectively.
High school students competed on a regional level, with the United States divided into three regions: West, Central and East. Middle school students were judged on a national basis. The grand prize winner was selected nationally among all regions and grade levels.
The annual StudentCam competition is sponsored by the C-SPAN Education Foundation. Videos were evaluated by a panel of educators and C-SPAN representatives based on the thoughtful examination of the competition's theme, quality of expression, inclusion of varying sides of the documentary's topic, and effective incorporation of C-SPAN programming.
MCA salutes outgoing president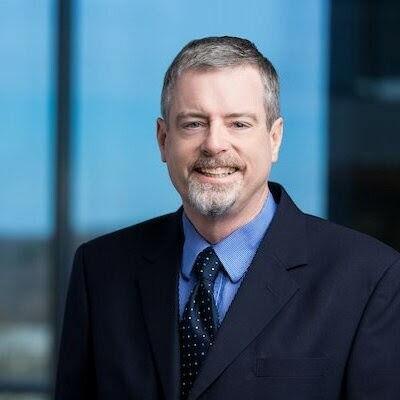 The McLean Citizens Association ("MCA") held a Special Board Meeting to thank outgoing President Rob Jackson and elect his replacement.
The Board unanimously approved a Resolution commending Jackson for his more than two decades of service to MCA and the residents of the Greater McLean Community and Fairfax County.
Jackson served as President of MCA from 2007 to 2012 and from 2022 to 2022, more than twice as many years as any other president since MCA was first established in 1914. The resolution of thanks also notes his leading role in seeking modification to the Tysons Comprehensive Plan. For his work on the Tysons Comprehensive Plan, Jackson received recognition from Dranesville Supervisor John Foust in 2012 naming him as "Lord of the Dranesville District", an annual Fairfax County tradition since 1984 to recognize exceptional citizens of Fairfax County.
Jackson also spearheaded efforts to adopt an alternative formula for allocating costs of transportation improvements saving the County taxpayers an estimated $400 million. He has also been active in many transportation projects and groups including Chair of the Citizens Advisory Committee to the regional Transportation Planning Board and helped to create the Greater Tysons Citizens Coalition, a coalition of communities and citizens focused on development and growth in Tysons.
Scott Spitzer, who has served as MCA first vice president, was elected president to replace Jackson. "Rob Jackson's deep knowledge of community issues, his wisdom and guidance, and his repeatedly answering the call to serve MCA and our community will be missed by all of us," said Spitzer. "We thank him for his exceptional public service."
FCPS students earn a trip to DECA International
A total of 153 students from 12 Fairfax County Public Schools (FCPS) high schools were recognized as competitive event winners at the Virginia DECA State Leadership Conference held in Virginia Beach March 2-6.
These students earned the right to compete at the DECA International Career Development Conference April 23-26.
Two FCPS students were elected to state office: Camryn Owens of Lake Braddock Secondary School was elected president, and Lauren Calhoun of Madison High School was elected vice president of region 2.
Thirty students were named first place winners, 21 students earned second place awards, and 22 students place third in their events. A complete list of the award winners can be found at https://bit.ly/3CQ4YaA.
Olivia Zhang and Morgan Link from McLean High School tied for 2nd place in the FIDM Entrepreneur of Tomorrow Challenge sponsored by FIDM/Fashion Institute of Design & Merchandising. They will be recognized at the DECA International Career Development Conference.
DECA is a career and technical student organization that prepares emerging leaders and entrepreneurs to be college and career ready. In the Commonwealth of Virginia, DECA members are enrolled in a marketing education class at their high schools.
Burke Girl Scout Troop 52012 selected Fairfax County's COVID-19 vaccination team to be recognized as their "hometown heroes" last week. They shared handwritten notes of gratitude along with an assortment of cookies with vaccinators at the Fairfax County Government Center and at other sites across the county. Cookie mom Megan Bailey praised the young women in her troop, "They put such thought and detail into their decision-making and they voted to honor our community vaccinators for all of their hard work over these past two years. We are all so grateful for their service and for keeping us safe."
Reston Town Center transformation scheduled
Plans were unveiled last week for rehabilitation and enhancements of the Fountain Plaza and Pavilion areas of Reston Town Center (RTC).
Originally built in the early 1990s, both areas have long been at the heart of many traditions and events at RTC. The renovation will add to the year-round uses of both areas, while making needed structural and mechanical repairs.
The design team for the project is led by Alan Ward, FASLA, principal at Sasaki, who was also an integral member of the original landscape architecture team for RTC.
"As the community uses of Reston Town Center have evolved over time, these iconic spaces must be enhanced to meet the needs of today and into the future," said Ward. "I am thrilled to work on these updates, which respect the spirit and vision of the original designs while enhancing access, activating the spaces, and providing years of enjoyment and to come."
"We are pleased to be moving forward with these important improvements to RTC. Once completed, these newly activated spaces will continue to serve as destinations for our office and retail clients and the broader Reston community," said Jake Stroman, executive vice president and co-head of the Washington, D.C. Region, Boston Properties.
Pavilion area enhancements included installation of two fire pits for the cooler months experience and the addition of large fans in the Pavilion which will help cool the space during warmer months. The Pavilion will also be expanded through the service street adjacent to the Hyatt and a wooden deck will be constructs to serve as a seating area and stage for smaller events and performances.
Due to the scope of the project, many RTC events will be relocated or rescheduled during construction.
"We are working with our event partners by providing alternate locations in 2022 for our annual events, which will provide the dynamic, community focused atmosphere RTC is known for even while some areas are temporarily unavailable," said Sapna Yathiraj, marketing director, Boston Properties.
Additionally, landscaping, circulation, seating and ambiance will be improved for the Fountain Plaza. The lower base area of the fountain will be renovated and the outdated mechanical system will be replaced. Expansion of outdoor seating will include stadium-style structures and traditional tables and chairs.
Work on the Pavilion is scheduled to begin by the end of the month and be completed in early fall. Fountain work will begin in May with expected completion in late fall.
Attendees at the Zoom event on Zoom honoring the STEM Essay Contest winners included: top row, from left, Judy Page, STEM chair; Hridhaan Banerjee, Honorable Mention; Lillian Hood (center), Honorable Mention, with her parents Ben and Courtney Hood; middle row, from left, Alden Walcott, 2nd Place, with her mother Heather Walcott; Ishi Kanaparthi (center), 1st Place, with herparents Manju and Rama Banerjee; Sue Christie, co-president; bottom row, parents Shajuti and Mansah Banerjee.
McLean area AAUW announces STEM Essay Contest winners
The winners of the 2022 STEM Essay Contest sponsored by the McLean Area Branch of AAUW (American Association of University Women) were announced and recognized during a event held via Zoom on March 15.
The contest was open to 7th and 8th grade students (girls and boys) at local public and private schools. The students were asked to discover and publicize women including women of color who made a difference in Science, Technology, Engineering, and Mathematics (STEM) fields, but who received little or no recognition for their contributions while they were alive. Strong preference was given to essays about women who are not well known even today. Each essay described one woman's contribution and its impact, as well as why the student selected the woman.
The winners of the contest are: First Place: Ishi Kanaparthi, Cooper Middle School (7th Grade); Second Place: Alden Walcott, Cooper Middle School (7th Grade); Honorable Mention: Lillian Hood, Longfellow Middle School (7th Grade); Honorable Mention: Hridhaan Banerjee, Cooper Middle School (7th Grade)
As part of the awards ceremony, the first place winner, Kanaparthi, read her essay on Cecilia Payne. Payne was an astronomer and astrophysicist who proposed in 1925 that stars were composed primarily of hydrogen and helium, a groundbreaking conclusion initially rejected because it contradicted the scientific wisdom of the time. Other women who were the subjects of the winning essays were Lise Meitner, a pioneering physicist who was part of a team that discovered nuclear fission, a term she coined, and Bessie Griffin, a physical therapist, nurse, inventor, and forensic scientist, who found innovative ways to rehabilitate wounded soldiers after World War II. The students are receiving Certificates of Merit and a monetary award by mail.
For more information on the McLean Area Branch, visit the branch website at http://mclean-va.aauw.net.