MWAA announces new chairperson for Board of Directors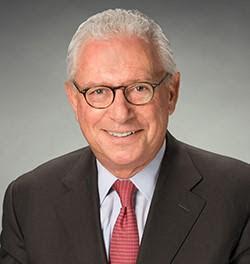 The Metropolitan Washington Airports Authority Board of Directors announced at its meeting July 21 that William Sudow will serve as its chairperson, effective immediately. 
Sudow succeeds Earl Adams, Jr., the immediate past chairperson, who has stepped down from the board to accept a position with the federal government. Sudow, the immediate past vice chairperson, will serve as chair through the end of the year. At the meeting, the board's Nominations Committee convened to discuss the election of a new vice chair, which will take place at the September board meeting.
Sudow, a founder and partner with Washington-based private equity and commercial real estate law firm Sudow Kohlhagen, LLP, has more than 35 years of experience representing clients in complex financial transactions, focusing on the representation of regional, national and international institutions in joint ventures and other national real estate transactions and financings, architectural and construction agreements, private equity investments and general business transactions. He also serves as the chief compliance officer for Madison Marquette, an integrated real estate investment and operating company focused on infill retail and mixed-use real estate in major markets of the United States. Sudow is a trustee of the Federal City Council and co-chairs its transportation committee. Prior to forming Sudow Kohlhagen, LLP, he was head of the Washington real estate practice of Sidley Austin, LLP. Earlier in his career, he served as special assistant and counsel to U.S. House Majority Whip John Brademas. Sudow is an appointee of the governor of Virginia.
During the meeting, Airports Authority executives and members of the board acknowledged Adams for his contributions to the Airports Authority as chairperson over the past 18 months.
Northrup Grumman names new VP, chief sustainability officer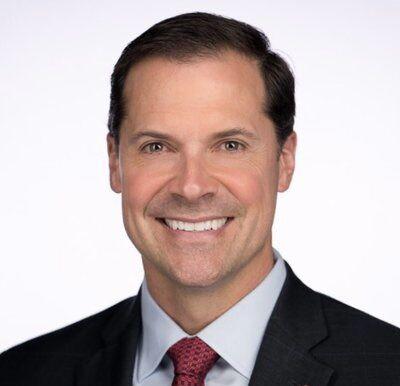 Northrop Grumman Corporation has named Michael Witt as vice president and chief sustainability officer, effective August 9. Witt will report to Kathy Warden, chairman, chief executive officer and president, and will work closely with the company's executive leadership team. 
Witt will lead Northrop Grumman's sustainability initiatives to include designing and implementing enterprise-wide business practices for carbon reduction, resource efficiency and materials management. He will help to minimize the company's environmental impact and advance sustainability throughout the business.
Witt brings decades of research and sustainability expertise to the role having previously worked in a number of key leadership positions at Dow Inc. He holds a Ph.D. in Environmental Engineering from Michigan State University and a Masters of Business Administration from Northwood University.
Northrop Grumman is committed to strong ESG practices and effectively managing and reducing our environmental impact. Our most recent Sustainability Report provides transparency into our actions and progress, including significant progress in our greenhouse gas (GHG) emissions, potable water use and solid waste diversion goals. For the fifth consecutive year, the company was included in the Dow Jones Sustainability Index for North America and maintained our leadership score in CDP's 2020 climate change program for the ninth consecutive year.
GMU names chief diversity officer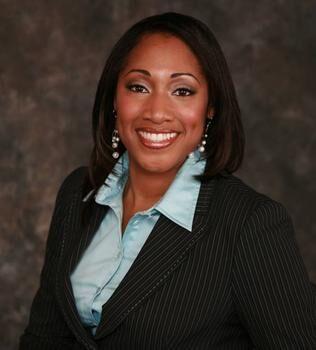 George Mason University is pleased to announce that Dr. Sharnnia Artis has been named vice president for Diversity, Equity and Inclusion and chief diversity officer, effective September 1. 
Artis currently serves as assistant dean of Access and Inclusion in the Donald Bren School of Information and Computer Sciences and Samueli School of Engineering at the University of California, Irvine, one of the most diverse engineering programs in the nation.  
Artis has been creating programs to improve diversity and inclusion in the engineering and computing fields for most of her career.  
"Dr. Artis will be a leader in our mission to grow and strengthen a culture of inclusion, integrity and fairness so that every member of our diverse academic community has the opportunity to thrive," George Mason University President Gregory Washington said. "Her ability to find solutions that lead to successful outcomes will ensure that our university practices and policies align with our ideals."
At UC Irvine, she established and has served as founding director of the Stacey Nicholas Office of Access and Inclusion, a centralized unit created to lead and facilitate diversity, equity, inclusion, and anti-racism initiatives for students, faculty, staff, and community. Artis has created student success programming for the schools' more than 6,000 students and prospective students from underrepresented groups, and outreach programming for students at California's community colleges. 
"It is quite an honor to be selected for this position to build on Mason's success as the top-ranked public university in Virginia for ethnic diversity," said Artis. "I believe in Mason's vision to become a national exemplar of anti-racism and inclusive excellence in action, and I am committed to being a tireless champion working with our students, faculty, staff, alumni, partners, and community. Together, we will transform lives by leading through inclusive excellence."
Prior to joining UC Irvine in 2014, Artis served as Education and Outreach Director for the Center for Energy Efficient Electronics Science, a Science and Technology Center funded by the National Science Foundation at the University of California, Berkeley. In this role, she designed and implemented recruitment, retention, and educational programs and events to broaden participation and access to underrepresented groups at the pre-college, undergraduate, graduate, postdoctoral, and faculty levels. 
As a researcher, Artis has worked to establish research- and evidence-based practices in diversity, equity, and inclusion. For the past four years, she has served as the principal investigator of The Niela Project, funded by the National Science Foundation and aimed to increase the understanding of Black female doctoral experiences and how these experiences have an impact on their academic persistence and overall well-being in the computing and engineering fields. 
Artis received her bachelor's, master's, and doctoral degrees in industrial and systems engineering from Virginia Tech. While attending Virginia Tech, she also worked at the university's Center for Enhancement of Engineering Diversity, where she advised engineering students and designed a living and learning program for second-year undergraduate women in engineering.
She succeeds Julian Williams, who left Mason to become Vice President for Diversity, Equity and Inclusion at the University of South Carolina. Dietra Y. Trent, former Mason chief of staff and Virginia secretary of education, has served with distinction in an interim position since Williams' departure. 
DISYS names new CFO and treasurer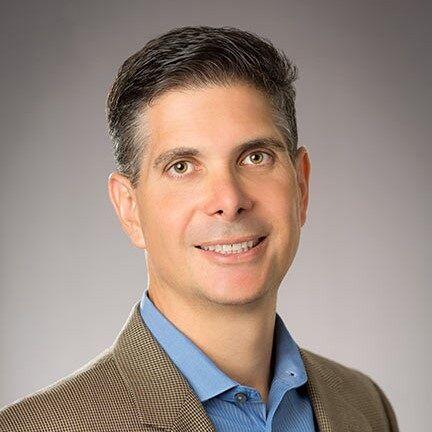 Digital Intelligence Systems, LLC (DISYS), a global technology services firm, announces that it has named Philip Monti as the new chief financial ffficer and treasurer of the combined enterprise of DISYS and Signature Consultants.
In his expanded role, Monti will now oversee financial operations and management of the combined enterprise, building on his now former position at Signature Consultants, which became a DISYS company in April 2021.
Monti brings more than 20 years of finance experience, with a successful track record in building cost-effective operations, navigating debt and equity transactions, risk management, and M&A. As a CPA, Monti's background in external audit, as well as treasury and tax relationships enable him to be a financial voice and strategist for the organization.
"Philip is a well-respected CFO and decisive leader. His experience and background with multi-billion-dollar organizations combined with a deep understanding of the staffing business at a global level is unmatched," DISYS' CEO Mahfuz Ahmed said. "He played a critical role throughout the process and execution of our successful partnership with Signature. We could not be more pleased to have him take on this role and look forward to the continued success our combined enterprise can achieve."
Prior to joining Signature in 2014, Monti served as corporate controller and divisional CFO for MPS Group (now Adecco), a multi-billion-dollar staffing firm with a large international presence. Monti has also held the role of SVP, Corporate Finance and Planning at Acosta, a sales and marketing firm with more than 35,000 associates, operating throughout both the U.S. and Canada.
Monti received his bachelor's degree in accounting from the University of Florida and a master's in accounting with a tax concentration from the University of North Florida.
Local orchestra director wins international conducting prize
David Grandis, Virginia Chamber Orchestra (VCO) Music Director and Director of Orchestras at the College of William and Mary, was one of three prize winners in the 28th International Conductors Workshop and Competition (ICWC) held in Atlanta last month.
The event, held in cooperation with the Gwinnett Symphony Chamber Orchestra and Mercer University Townsend School of Music, is based on the techniques of Monteux, Musin and Szell. 
Fifteen conductors, from China, Colombia, France, Mexico, South Korea, Taiwan and 11 from the United States, conducted the professional ICWC orchestra in works by Barber, Bartok, Copland, Debussy, Mahler and Wagner. Winners were selected based on voting by the faculty and the professional orchestra musicians.
Local visual communications provider recognized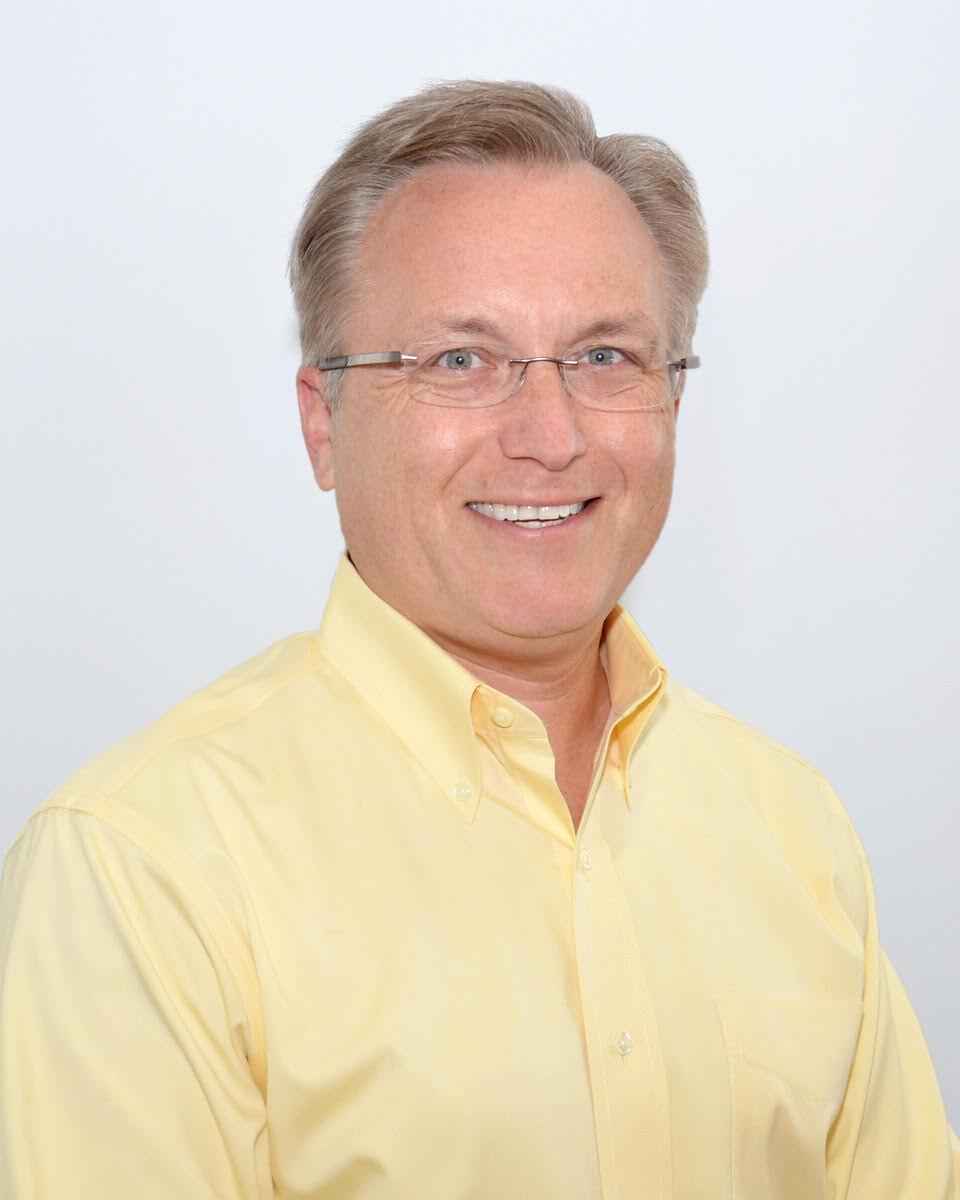 Bob O'Hern, owner of Image360 in Fairfax, was recently honored by Alliance Franchise Brands network with the prestigious Circle of Customer Excellence Award.
Presented during the network's 2021 virtual convention, the annual award recognizes businesses from across Alliance Franchise Brands' international network of signage and graphics providers who demonstrate superb customer support.
"This achievement personifies our core value of putting our customers first and demonstrates a level of service that distinguishes Image360 from other signage and graphics providers," said Burke Cueny, vice president of marketing for Alliance Franchise Brands. "The Image360 Fairfax team has proven themselves to be a true partner to local businesses and nonprofits through their commitment to their community."
Reston Community Center candidacy registration begins August 1
Reston Community Center (RCC) is seeking interested candidates to run for seats on its Board of Governors. 
The Board of Governors is a nine-member body responsible for oversight of RCC. All residents of Small District 5, ages 18 or older, are eligible to run for appointment to the RCC Board of Governors. Candidates must complete a candidacy statement in order to have their names placed on the Preference Poll ballot. Candidacy statements will be available at RCC facilities or online at www.restoncommunitycenter.com beginning at 9 a.m. August 1. The deadline for candidacy filing is 5 p.m. August 15.
The Preference Poll is a community event held annually to guide selection of members to serve on the Board of Governors. The board establishes the overall policies for RCC and priorities for its programs and budget. Members also represent RCC at social, recreational, cultural and educational activities in Reston. Each year, typically, candidates for three seats on the Board of Governors are subject to a community preference poll with voting by residents and businesses located in Small District 5 (largely Reston zip codes).
This year's Preference Poll will fill three positions for three-year terms. Online and mail-in balloting and walk-in voting will be available from September 10 through October 1 until 5 p.m. Mail-in ballots must be received by RCC's counting agent no later than September 30 at 5 p.m. There will be a candidates' forum held at RCC Hunters Woods September 9 at 6:30 p.m. The forum will be broadcast via RCC's Facebook Live feed.
The Fairfax County Board of Supervisors established the RCC Board of Governors to represent the interests of the taxpayers of Small District 5 in establishing policies and providing financial oversight of RCC. The RCC Board appointments are made by the Fairfax County Board of Supervisors after voters have made their preferences known in the annual poll.
For more information on the 2021 RCC Preference Poll or Board of Governors, please visit our website at www.restoncommunitycenter.com or call 703-476-4500.
SAIC appoints VP in charge of DHS business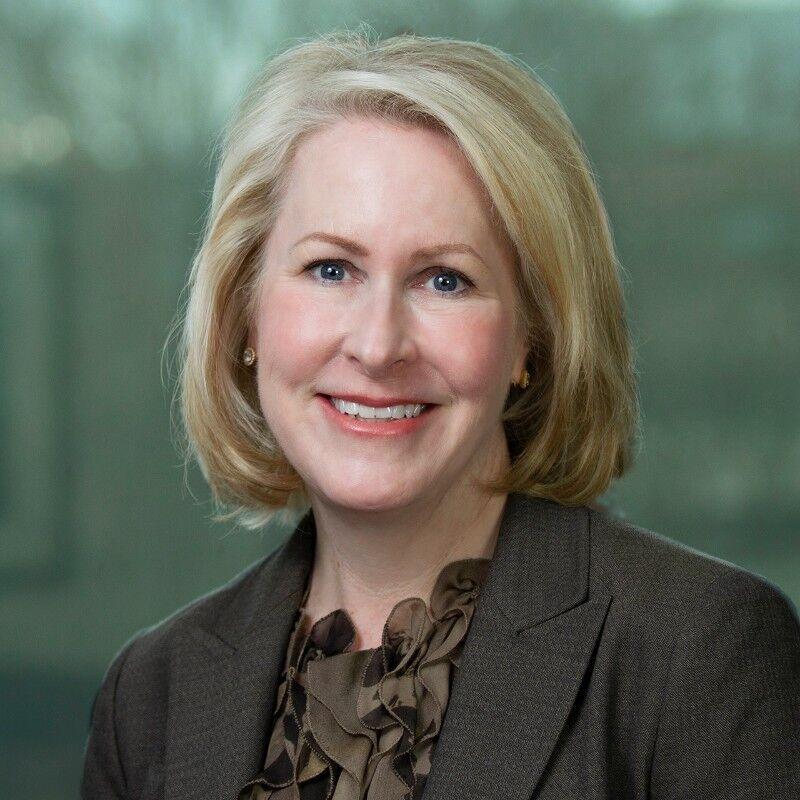 Science Applications International Corp. announced July 22 that Allison Patrick has joined the company as vice president and Department of Homeland Security (DHS) account manager. 
In her new role, Patrick will be responsible for the successful execution of all programs within SAIC's DHS account as well as the strategic direction and growth of the account to better and more broadly serve all components of DHS.
"Given her extensive experience in successful service delivery to federal government customers, SAIC is excited that Allison will serve as the leader of business with this very important customer," said Bob Genter, president of SAIC Defense and Civilian Sector. "Her experience spans more than 20 years supporting the government through her work with several leading government IT companies, and we look forward to leveraging her expertise to assist DHS in achieving its essential mission."
Prior to her new position at SAIC, Patrick most recently worked as the senior vice president of sales at Maximus, managing the centralized sales function for the company's federal business group and promoting growth by leading the organization into new market segments. Prior to Maximus, she was managing director and strategic sales lead at Accenture Federal Services to lead growth of the company's Safety & Citizen Services portfolio – including successful projects with U.S. Customs and Border Protection and the Transportation Security Administration.
Patrick holds a BA degree in Political Science/Policy Studies and a Master's of Public Administration (MPA) from the Maxwell School of Citizenship and Public Affairs at Syracuse University. 
White Gardens and Ash Grove open houses scheduled for August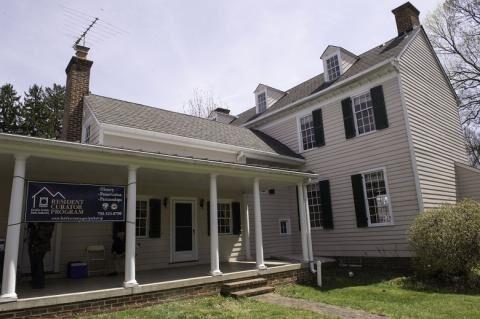 The Fairfax County Park Authority (FCPA) is preparing the historic Margaret White Gardens located at 6711 Princess Anne Lane in Falls Church, and the historic Ash Grove House at 8881 Ashgrove House Lane in Vienna, for advertisement through the Resident Curator Program.
The Resident Curator Program provides the unique opportunity for individuals, nonprofit and for-profit organizations to secure long-term lease agreements in beautiful public park settings. The curator leases are without charge in exchange for a financial commitment toward approved rehabilitation of the Park Authority's underutilized historic properties. Curators are determined through an open and competitive application process, based on several criteria, including a formal proposal, demonstrated experience, competency in historic preservation techniques, financial capabilities and the incorporation of public benefits.
An open house for Margaret White Gardens will be hosted  August 7, from 10 a.m. until 2 p.m., and will provide an opportunity to tour the house and its grounds. Parking will be available on site.
The White Gardens House is located within John C. and Margaret K. White Gardens Horticultural Park. In 1938, John C. and Margaret K. White bought 13 acres, which creates the park today. The house was constructed in 1939.
An open house for Ash Grove will be hosted August 14 from 10 a.m. until 2 p.m. Due to limited parking on site, a shuttle will be provided to bring guests from a designated location. Please check the Resident Curator Program website at https://bit.ly/3rEwX7y for details as the date approaches.
Ash Grove is one of the few standing 18th-century Virginia houses, and was built by the Fairfax family. The original portion of the house was constructed in 1790. The house sits on approximately one acre of land between the densely wooded Old Courthouse Spring Branch stream valley and the Westwood Village townhouse subdivision.
To find out more about the Resident Curator Program and Resident Curator properties, please visit the Resident Curator Program website. For more information contact the Public Information Office at 703-324-8662 or via email at Parkmail@fairfaxcounty.gov.