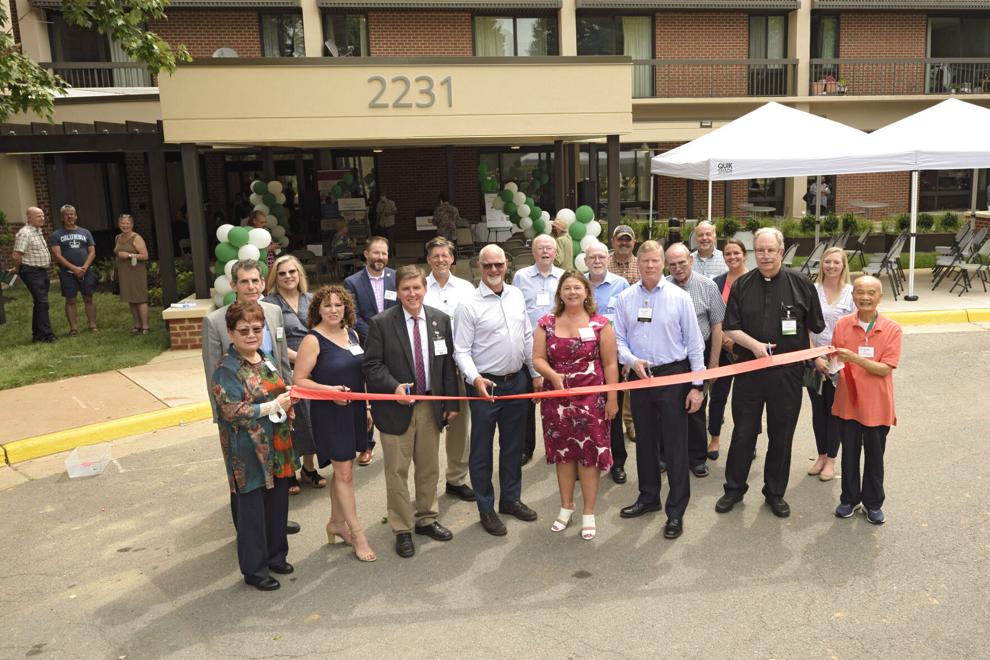 Renovation of Reston apartments offers housing options for low-income seniors
The recently completed $26 million renovation to Fellowship Square's Hunters Woods Fellowship House dramatically modernized the nearly 50-year-old apartment building that provides affordable
housing to 300+ older adults (aged 62 and older) who live on extremely limited fixed incomes of approximately $10,000 per year. 
The renovation of the 225-unit property, debuted at a July 21 ribbon-cutting, ensures that
Fellowship Square can help address Northern Virginia's lack of affordable housing for seniors well into the future. Twelve apartments were reconfigured into ADA accessible units for residents with disabilities.
"Here in Northern Virginia, we have nowhere near the level of affordable housing that is needed. This is
especially true for low-income seniors. Coupled with skyrocketing real-estate and rental prices in our
region, a growing number of older adults lack the means to afford housing and struggle to remain near
their families, friends, and familiar neighborhoods," said Christy Zeitz, CEO of Fellowship Square. "This trend will only grow worse as our population ages. Hunters Woods Fellowship House has provided housing to hundreds of vulnerable seniors in our region since it opened its doors in 1979. With this completed renovation, we can continue to offer quality apartment living at rental rates they can afford well into the future and enable our residents to live independently in the dynamic Reston community."
The renovation project broke ground in mid-February 2020 and was almost entirely conducted amid the COVID-19 pandemic and its ensuing challenges.
"Following an initial halt in March 2020, we were able to proceed with the renovation by adopting
aggressive precautionary measures, action planning with public safety and disease control experts, and
creative work team scheduling with our builder so that necessary repairs and renovations could be put in place to improve the long-term quality of our building and the quality of life for our residents, while
keeping our community safe and protected," said Zeitz.
"Hunters Woods Fellowship House has been an integral part of our community for decades, providing much needed affordable housing for our older adults," said Hunter Mill District Supervisor Walter Alcorn. "Preserving our affordable housing units, while also adding much needed additional units is a top priority of mine for Hunter Mill District. This renovation, including additional accessibility and other modernizations, preserves this landmark and ensures its residents will continue to be able to call it home."
Authorized Verizon retailers to donate 140,000 backpacks, supplies
Round Room, LLC., the nation's largest Verizon Authorized Retailer, announced that its TCC and Wireless Zone stores are donating 140,000 backpacks full of school supplies in the upcoming milestone 10th annual School Rocks Backpack Giveaway. 
More than 1,200 TCC and Wireless Zone nationwide stores are inviting local families to their locations to pick up a backpack filled with pencils, paper, a pencil box, folders, a ruler and glue on July 31 between 1 and 4 p.m. One backpack per child present will be given away on a first-come, first-served basis while supplies last. 
In addition to the backpack donations, families can enter their students in a sweepstakes to win a $10,000 college scholarship through the giveaway's Big Impact. Children in grades K-12 are eligible for entry and can be registered at their local TCC and Wireless Zone stores during the School Rocks Backpack Giveaway event. Five scholarships in total will be awarded to randomly selected winners.
"For the School Rocks Backpack Giveaway to reach its tenth edition is truly monumental for all of us at Round Room, TCC and Wireless Zone. This event is now an annual staple in communities nationwide and we couldn't be more proud of how much we've been able to positively impact students these last ten years," said Scott Moorehead, CEO of Round Room. "The rising costs of school supplies have made it immensely difficult for many families to adequately prepare their children each school year. Our goal is to alleviate these challenges for as many families as we can through this annual give back event."
Local TCC stores can be found at 10695 Braddock Rd. in Fairfax, 6819 Redmond Dr. in McLean, and 711 King St. in Alexandria. Wireless Zone stores are at 7301 Little River Turnpike in Annandale, and 3518 King St. in Alexandria.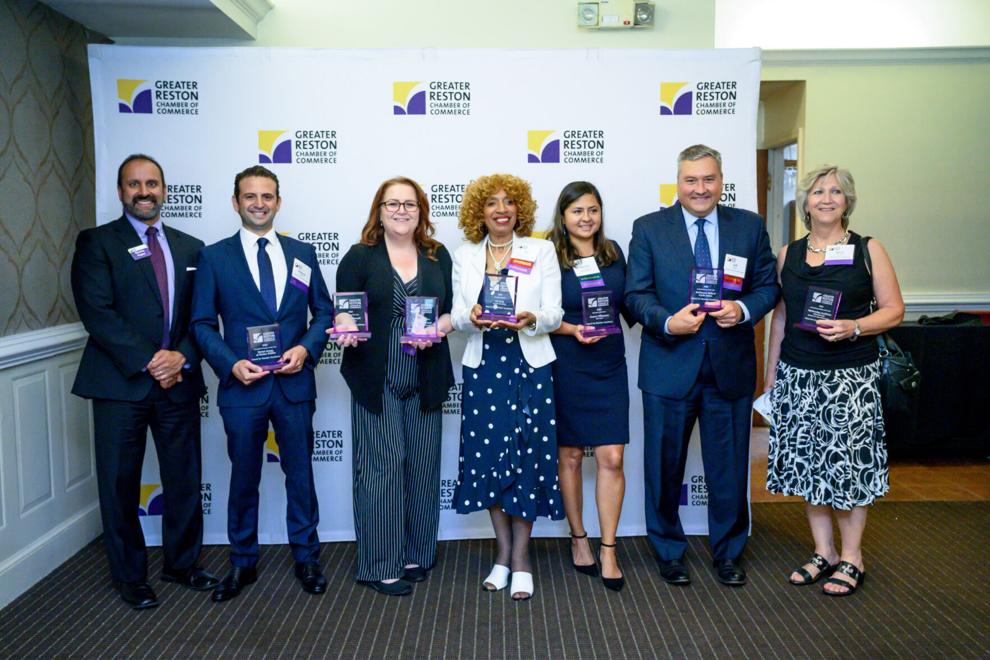 Reston Chamber of Commerce installs board, announces award winners
The Greater Reston Chamber of Commerce hosted its Awards for Chamber Excellence (ACE) Luncheon recently where they recognized companies and individuals who demonstrated excellence, industry innovation and Chamber support throughout the year. 
The Chamber also recognized member milestone anniversaries and announced the new Board of Directors for fiscal year 2022-2023. Kevin Taylor, director of Business Development, ANA·LITK Marketing (formally Communicate By Design-X) addressed the membership as the new board chair. He spoke about his vision for the Chamber's upcoming year. Charles Kapur, president and CEO of the Greater Reston Chamber of Commerce announced the newly appointed board members, who include Matt Brennan, General Counsel PC, Dr. Raj Chand, Inova Fair Oaks, Katherine Deming, Business Engineering Inc., Meredith Hovan, Cornerstones, Nohman Ishaq, Northwest Federal Credit Union, Paul Kashchy, City National Bank, David Kelley, Fairfax County Economic Development Authority, John Kelly, Bean, Kinney, Korman, P.C., Robyn McClure, Pinot's Pallette – Dulles, Matt Rienzo, Weller Development Company, Michael Romeo, Walsh Colucci Lubeley & Walsh P.C., Ken Traenkle, Verity Commercial all as first term directors. Colin May, KME.digital is a second term director.
Each year, through the presentation of Awards of Chamber Excellence, the Chamber recognizes
outstanding businesses, volunteers and committees that are leaders in their industry and support the mission of the Reston Chamber. Winners of this year's Awards for Chamber Excellence are: Committee/Council of the Year: Wednesday LeadShare (Co-chairs are Micki Moravitz, Century 21 New Millennium, and Madhavi Rao, Prana Health Yoga and Wellness), Small Business of the Year: SpeedPro Northern Virginia, Medium Business of the Year: Guernsey, Inc., Large Business of the Year: Northwest Federal Credit Union, Member of the Year: Dayana Villanueva, M&T Bank Reston, New Member of the Year: Samantha Marshall, Sweet Memories Photography, Contributor of the Year: Mahjooba "MJ" Bianchi, Three T Institute, Innovative Practice/Partnership of the Year: Dental Group at Reston Station,  Young Professional of the Year: Andrew Lampropoulos, CST Group, CPAs, Pinnacle Award: Iris Britt, Iris Britt Consulting, LLC, and President's Award: Anne Rosenblum, Fairfax County Economic Development Authority.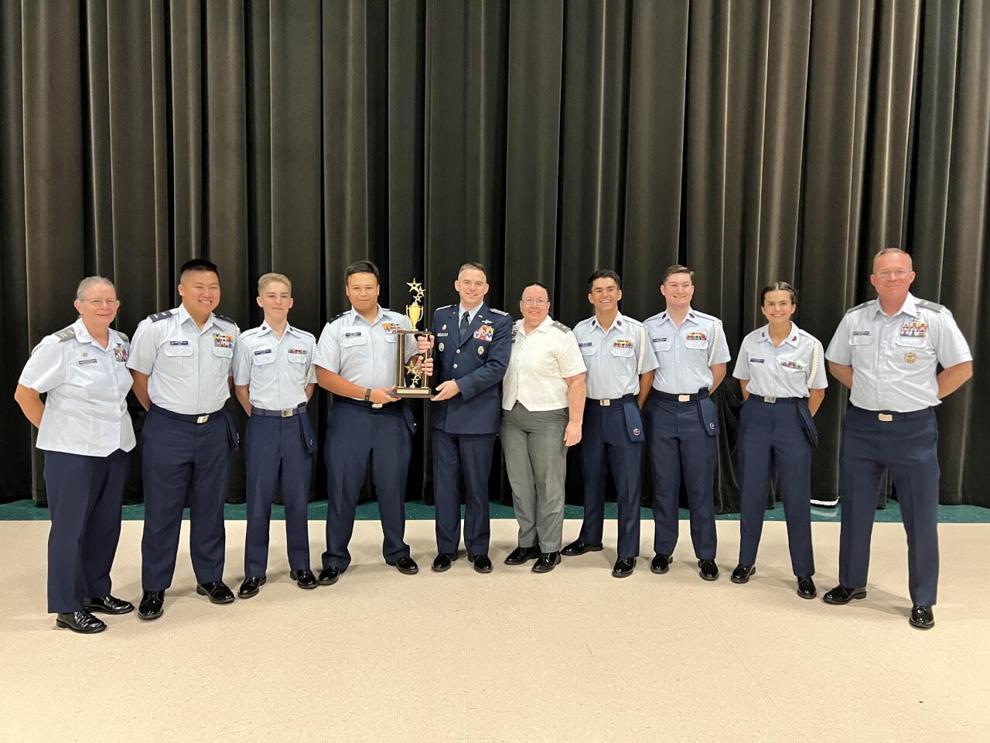 Pictured from left to right: Capt. Sara Demyanovich, Burke Squadron commander, Cadet Capt. Samuel Ten, Cadet Tech. Sgt. Tyler Webb, Cadet Team commander Cadet Maj. Lucas Bottorff, Civil Air Patrol National commander Maj. Gen. Edward Phelka, Virginia Wing commander Col. Liz Sydow, Cadet Senior Master Sgt. Ethan Edwards, Cadet Chief Master Sgt. Robert Kammerer, Cadet Staff Sgt. Audrey Edwards, and Maj. Ben Pierce.
Burke cadets finish third at national competition
Burke Composite Squadron, Civil Air Patrol (CAP), US Air Force Auxiliary Cadet Competition Team finished third overall at the Civil Air Patrol National Cadet Competition. 
The competition included 16 teams from eight regions across the U.S., including teams from as far away as Puerto Rico, California, and Alaska. Winners were announced July 18, at the awards banquet attended by Maj. Gen. Edward Phelka, Civil Air Patrol national commander and Chief Master Sgt. Todd Parson, Civil Air Patrol National command chief. The team from Florida came in first place and the team from Alaska came in second place.
Burke cadets competed over two days in various aspects of cadet life, including indoor posting of the colors, outdoor posting of the colors, drill, a written exam on leadership and aerospace, a team leadership problem, uniform preparation, fitness testing and public speaking.
The Burke team placed in the top two in the following events: First Place – Written Exam;  First Place Highest Individual Score Written Exam – With a perfect score – Cadet Chief Master Sgt. Robert Kammerer; Second Place – Small Unmanned Aircraft Systems; Second Place – Indoor Posting; Second Place – Outdoor Posting.
"The competition was the perfect opportunity for our team to excel and have fun," said Cadet Team Commander, Cadet Maj. Lucas Bottorff, a senior at Edison High School. "Our hours of preparation work paid off, and we made timeless memories and connections along the way."
This was the first time for the Burke Cadets to compete at the National level
Pathway Homes expands supportive housing services
Pathway Homes was awarded a contract that expands permanent supportive housing services to serve more people with serious mental illnesses in Fairfax, City of Alexandria, and Prince William County.  
Pathway Homes, a regional nonprofit providing mental health services—starting with safe, stable housing—to individuals marginalized by poverty and inequity, operates this regional state-funded program that currently provides permanent housing and supportive services to 140 clients and with this new contract will be able to reach another 60 new people.
"We are pleased to be expanding our specialized and life-changing services to reach more Northern Virginians. Ensuring people struggling with behavioral health challenges live their best lives is an investment in the health of the whole community. It starts with a stable home," said Sylisa Lambert-Woodard, CEO, Pathway Homes.
Through this expansion contract, Pathways is growing its partnership with the community service boards in the City of Alexandria, Fairfax County, and Prince William County to continue working with 140 very low-income individuals currently served across Northern Virginia in this permanent supportive housing program. As part of the expansion, Pathways is acquiring 60 additional one-bedroom units to serve 60 more clients. In this regional role, Pathways secures and manages affordable housing and supplements the case management and other social services provided by the local community service boards to help program participants attain housing stability and long-term self-sufficiency. The services are customized to meet each individual's specific needs.
In partnership with the Community Services Boards in the City of Alexandria, Fairfax County, and Prince William County, Pathways works with individuals who are: in state psychiatric facilities who are being discharged into the community; experiencing chronic homelessness or who are literally homeless and at risk of becoming chronically homeless; in supervised residential settings who want to live more independently; and unstably housed and frequent users of hospital, crisis, or criminal justice system intervention.
Pathways has proven experience at providing these services.  In fact, of the individuals receiving services in 2021: Only 15 percent required inpatient hospitalization to maintain stability or community placement; 93 percent were able to successfully maintain housing in the community; 86 percent reported a high level of satisfaction with these services; 59 percent of individuals receiving services were consistently engaged in productive, structured activities; and 19 percent of individuals receiving services are employed at least part-time, in line with the national average for this population.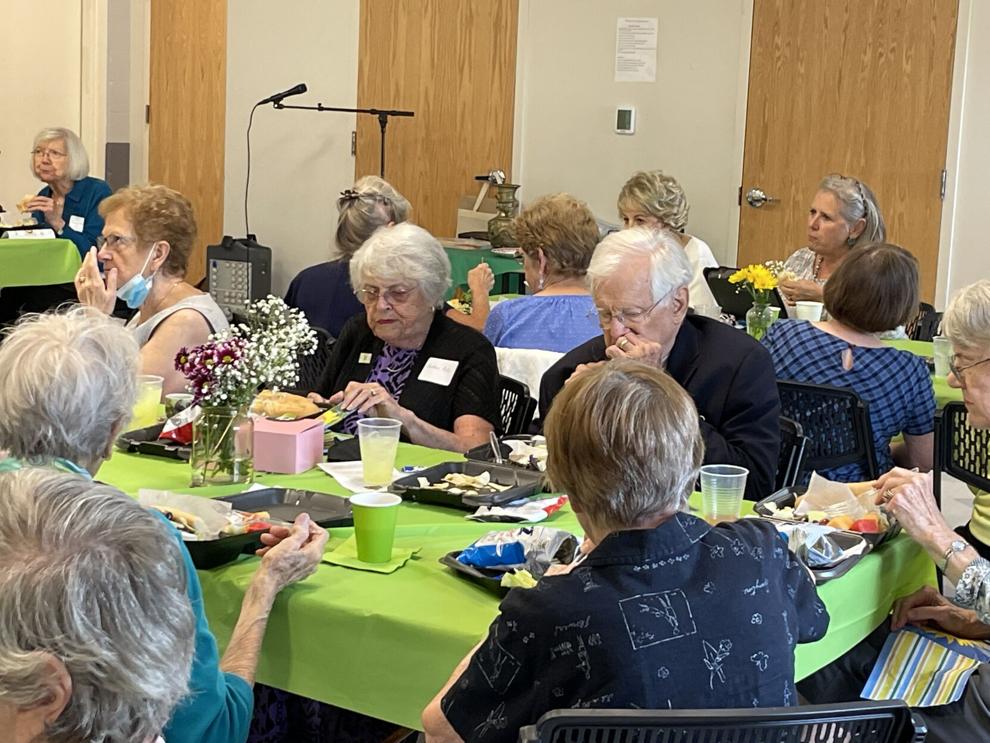 Shepherd's Center of Northern Virginia recently hosted a sold-out Lunch 'n Life event. The nonprofit recently returned to offering the quarterly events. The Shepherd's Center of Northern Virginia is dedicated to improving the quality of life, through supportive programs and services, personal enrichment, and volunteer engagement that enable senior neighbors to live full and productive lives while aging in place. Hundreds of trained and vetted volunteers serve as medical and companion transportation drivers, friendly callers and visitors, food delivery drivers, handy helpers, health care advocates, and lifelong learning and cultural enrichment enthusiasts.
RCC Preference Poll candidacy registration begins
Reston Community Center (RCC) is seeking interested candidates to run for seats on its Board of Governors. 
The Board of Governors is a nine-member body responsible for oversight of RCC. All residents of Small District 5, ages 18 or older, are eligible to run for appointment to the RCC Board of Governors. Candidates must complete a Candidacy Statement to have their names placed on the Preference Poll ballot. Candidacy Statements will be available at RCC facilities or online at www.restoncommunitycenter.com beginning at 9 a.m. on August 1. The deadline for candidacy filing is 5 p.m. on August 15.
This year's Preference Poll will fill three positions for three-year terms. Online and mail-in balloting and walk-in voting will be available from September 9 through September 30 until 5 p.m. Mail-in ballots must be received by RCC's counting agent no later than September 29 at 5 p.m. There will be a Candidates Forum held at RCC Hunters Woods on September 6 at 6:30 p.m. The forum will be broadcast via RCC's Facebook Live feed.
For more information on the 2022 RCC Preference Poll or Board of Governors, please visit www.restoncommunitycenter.com or call 703-476-4500.
FGM Architects announces retirement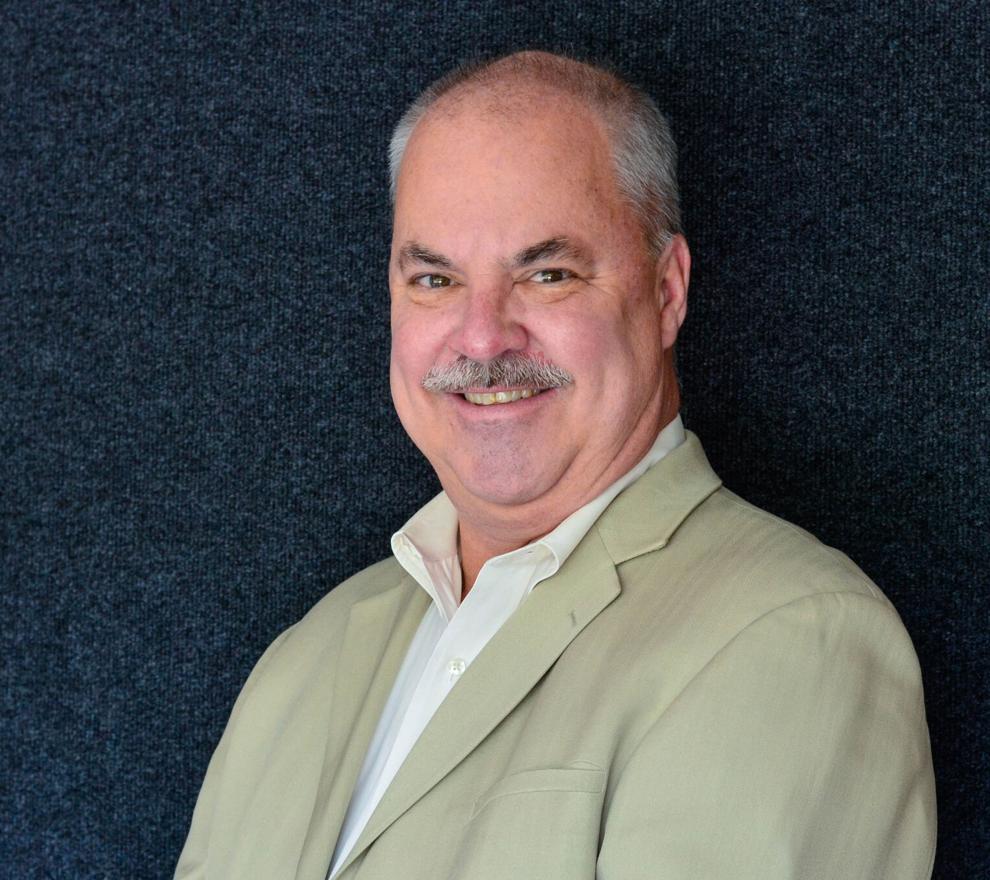 Jared D. Willcox, AIA, is retiring from FGM Architects (FGMA), formerly known as LeMay Erickson Willcox Architects (LEWA), effective July 31.   
Willcox joined LEWA in 1995 and became a principal in 1998 and Owner/Stockholder in 1999. He has been Director of the Development Studio for the last 17 years and led the firm's Mixed-Use practice sector since 2014.
In all these capacities, Wilcox has provided leadership, design and staff support while directly overseeing design commissions averaging in excess of $100 million in development costs annually. He also served on LEWA's Board of Directors, and as a liaison to the larger community. Most recently, he served as chair of the Reston Planning and Zoning Committee, along with numerous other regional planning boards, committees and commissions.
"I have been honored to remain at FGM Architects through mid-2022 to help navigate the transition between the new firms (FGMA and LEWA) while also addressing the business and operational challenges created by the pandemic," said Wilcox. "I am extremely proud of our staff and the very high level of service we've provided to the development community throughout my tenure."
Wilcox graduated from the University of Wisconsin-Milwaukee School of Architecture and Urban Planning in 1977 and did post-graduate studies at Harvard University's Graduate School of Design Executive Education program. Initially registered to practice architecture in Arizona, he later received NCARB registrations in Maryland, Pennsylvania, North Carolina, West Virginia and Georgia. In 1983, he moved to Virginia to work for Brown, Donald, LeMay and Page Architects. In the late 1980s, he served on the Boards of Virginia AIA and Northern Virginia AIA. 
"We recognize and value Jared's dedication and leadership to our firm and wish him the best in his retirement," said Christopher Kehde, managing director of the FGMA Reston office. "We extend our heartfelt congratulations to Jared on his very successful career and know that he has many more adventures ahead."