Fairfax lawyer appointed to Virginia Bar board of governors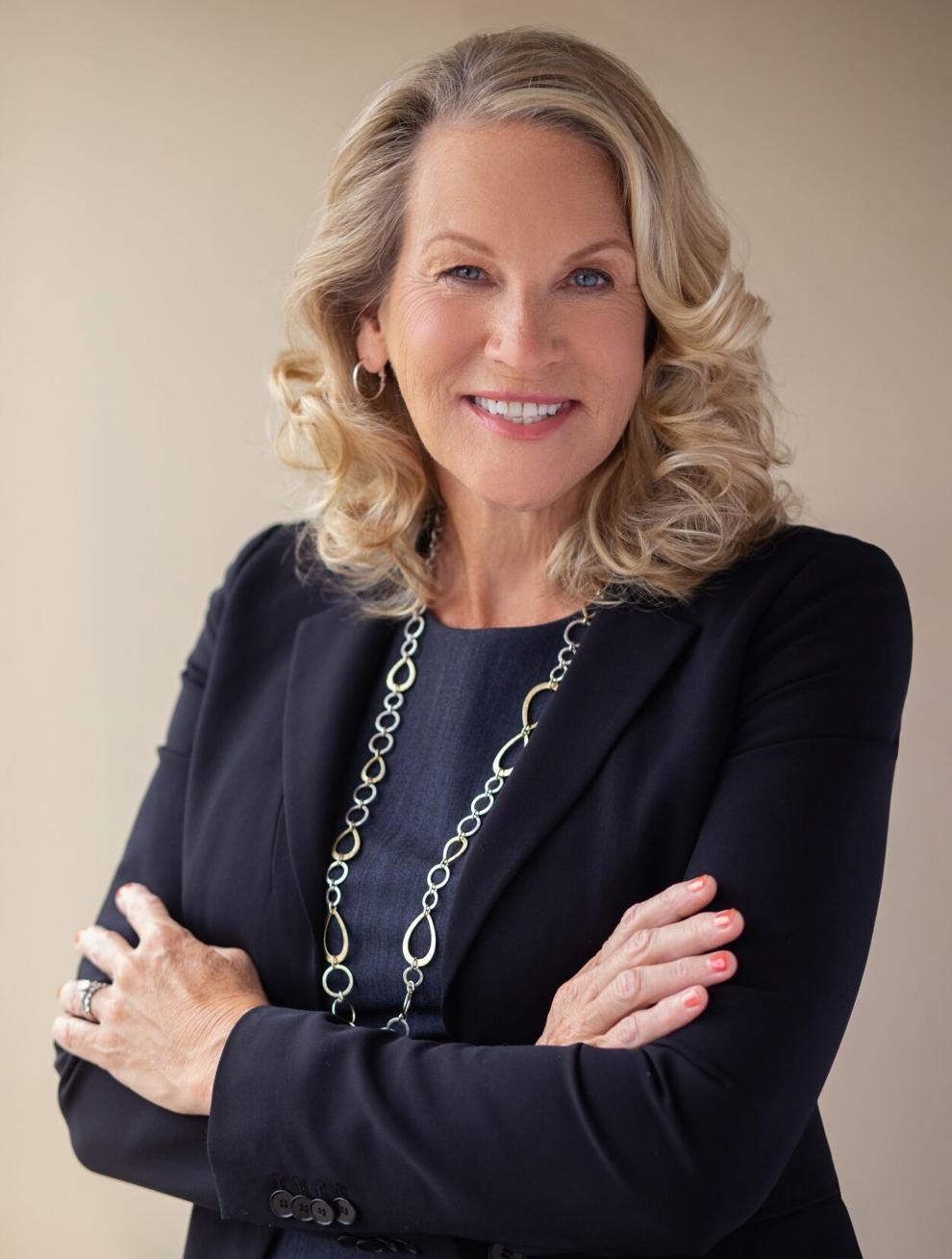 The Virginia Bar Association installed new officers and board of governors members during their virtual meeting Jan. 21.
Donna M. Rostant, will be serving the board of governors as an at-large member. She is an attorney with Jones & Rostant P.C. in Fairfax. Rostant has more than 25 years of legal expertise and a background of teaching nursing and as a nurse practitioner.
The Hon. Daniel E. Ortiz, judicial representative from the Virginia Court of Appeals and Robert E. Scully Jr., at-large representative from Blankingship & Keith P.C. will continue their roles on the VBA Board of Governors. Both are Fairfax residents. Board of Governors representatives serve three-year terms.
Deloitte hires retired general to lead artificial intelligence innovation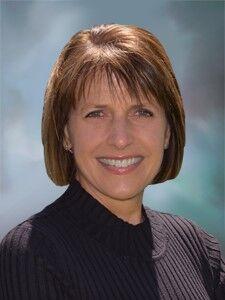 Maj. Gen. (Ret.) Kim Crider has joined Deloitte's government and public services (GPS) practice to lead the organization's artificial intelligence (AI) innovation for national security efforts and help government agencies adopt and implement effective data analytics and AI solutions.
During her 35-year military career, Crider served as the chief innovation and technology officer for the U.S. Space Force and the chief data officer for the U.S. Air Force. She also spent several years in the private sector, building two specialty consulting firms that advised clients in the education, engineering, cybersecurity, financial services and health care technology industries about enterprise IT management strategies, data administration and digital services.
"Kim is a proven leader with exceptional vision and remarkable experience in data analytics, AI and systems engineering," said Heather Reilly, principal, Deloitte Consulting LLP and the defense, security and justice portfolio leader for Deloitte's GPS practice. "The invaluable knowledge and capabilities Kim brings to Deloitte will help our government clients accelerate their digital transformations and achieve their goals."
Crider will also foster and promote Deloitte's Women in AI initiatives and serve as a fellow on Deloitte's AI Institute for Government, conducting research on how to apply AI to support national security efforts, especially in space.
"Kim's impressive knowledge of AI and data analytics will help our clients develop and deploy cutting-edge technologies to satisfy important priorities," said Ed Van Buren, principal, Deloitte Consulting LLP and the executive director of Deloitte's AI Institute for Government. "I am excited to welcome Kim to Deloitte and look forward to working with her as we advise government agencies on how to effectively adopt AI-powered solutions to maintain a competitive advantage against increasingly sophisticated adversaries."
Crider serves as a board director for the National Cybersecurity Center, overseeing its Space Information Sharing Analytics Center. She also serves on the board at Arqit Inc. and as an advisor to several nonprofit organizations about digital innovation, emerging space system technologies and science, technology, engineering and mathematics (STEM) education.
Hudson Lake names new CEO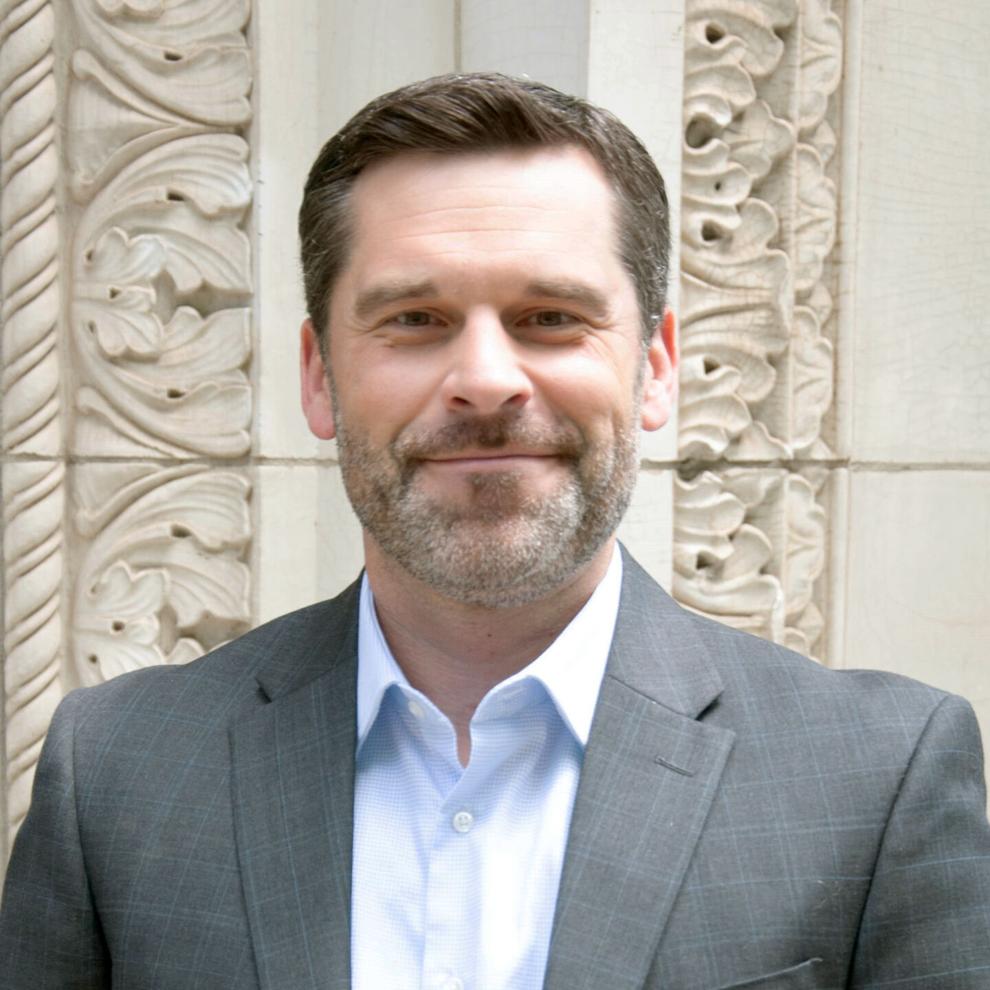 HudsonLake, an award-winning, full-service strategic and creative communications firm, is taking its growth prospects and client-service excellence to the next level with the appointment of Don Smialowicz as CEO.
Smialowicz is a highly-respected public relations executive with expertise across human resource management, talent development, corporate communications, change management and DE&I initiatives. HudsonLake Founder and former CEO Cynthia Hudson will focus solely on her responsibilities as chair of HudsonLake's Board of Directors.
"HudsonLake – and by extension, our client partners across the country – will benefit greatly from Don's experience leading and managing companies through accelerated growth, his people-first focus and his results-producing ethic," said Hudson. "I look forward to Don's partnership and contributions as we propel our clients' success, add top-tier talent and enter the next phase of our expansion."
Smialowicz joins HudsonLake after more than 18 years at DDC Public Affairs, where as its president and COO he oversaw the global operations of 150 employees supporting more than 300 clients. Leading a diverse group of technical and professional services teams, Smialowicz saw the company through periods of significant growth and transformation, including his lead role in the company's M&A activity and acquisition by The Omnicom Group. Before joining DDC, Smialowicz was with Burson Cohn & Wolfe's grassroots communications division where his focus was on human resource management and organizational development.
"I am thrilled to be joining HudsonLake," said Smialowicz. "The HudsonLake team is loaded with high-performing talent, earning a reputation for delivering results for top global brands and industry leaders under challenging and often complex circumstances. The firm shares my career-long passion to help organizations attract talent, drive engagement and manage through change; and I am so appreciative to have the opportunity to become a part of the team that has built HudsonLake into the premier communications and creative firm it is today."
NVTRP names new board members
The Northern Virginia Therapeutic Riding Program (NVTRP) announced the election of two new members to its board of directors, Sherrie Beckstead and Robert (Bob) Baldassari.
Beckstead's initiatives in facilitating excellence in leadership training, mentorship, as well as corporate and community development and education remain her focus in her businesses and in community leadership.
In addition to serving as the co-chair of the NVTRP Polo Classic for the past three years, Beckstead currently serves as the public relations co-chair on the executive committee at Georgetown Lombardi Breast Cancer Center in Washington, D.C. She is also an emeritus three-term member of Atlantic General Hospital Board of Directors, St. Mary's School Board of Directors in Annapolis, Md., and president of Historic St. Martin's Foundation.
Baldassari joined the board in 2022. His daughter, Amanda, leases her horse, Prince, to the program and he has been a long-time supporter of NVTRP.
Baldassari has been a CPA for more than 40 years. He is an active member of the American Institute of Certified Public Accountants Taxation Committee. He was an adjunct professor of Advanced Federal Taxation. Bob has been an instructor of Continuing Professional Education courses for the Greater Washington Society of CPAs, the Virginia Society of CPAs and other CPA firms on tax-related topics. He has taught the Professional Ethics course for the Virginia Society of CPAs and is currently on the Professional Ethics Committee and the Tax Advisory Committee.
The NVTRP Board of Directors is composed of 13 members who strive to maintain a composition that represents the varied interests of those who participate in, and are involved with, NVTRP. The recent board vacancies were due to the unfortunate passing of former member Greg Pellegrino this past spring and the retirement and relocation of long-time board member John Tuthill after the 2021 term.
Girls on the Run announces new board members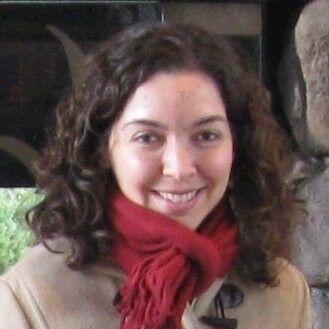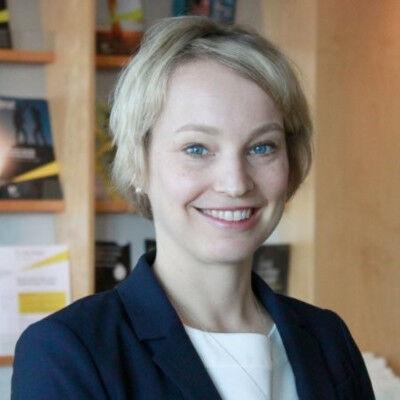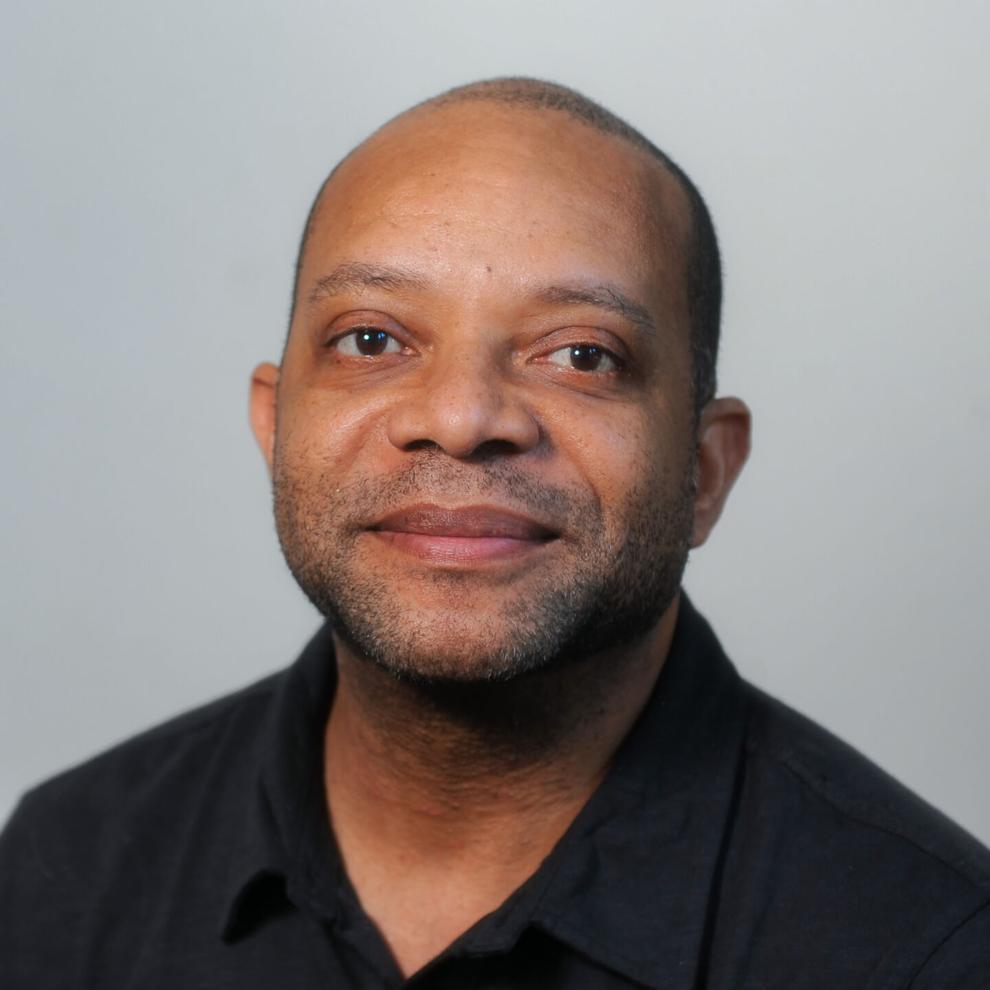 Girls on the Run of NOVA announced that is has appointed Katya Gimbel of KPMG, Silvia Lovato of PBS, Libby Smith, of Hilton and Alfonso Wright, of Polaris, to its board of directors effective Jan. 1.
"We are delighted to Welcome Katya, Silvia, Libby and Alfonso as new members of our board," said Caroline Diemar, GOTR NOVA's executive director. "The diverse backgrounds and skill sets brought by these individuals will greatly help advance our mission as we build back smarter and stronger from COVID."
"We are thrilled to have Katya, Silvia, Libby, and Alfonso join the board given their deep connections within our community," said Rob Hargreaves, board president. "Each of them brings knowledge and relationships that will help make us stronger."
Alexandria officer named candidate in Bancroft Capital program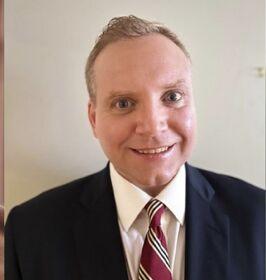 Bancroft Capital, a certified Service-Disabled Veteran-Owned Small Business (SDVOSB) specializing in Institutional Brokerage and Capital Markets services, announced that it has accepted five impressive disabled military veteran candidates into its Veteran Training Program (VTP) for 2022.
Launched in 2019 and fully funded by Bancroft Capital, the VTP puts disabled veterans and first responders in a position to develop a skill set capable of supporting a new career as institutional traders and investment bankers. Bancroft aims to offer paid opportunities to new candidates each year. Candidate training includes a rotation among the five business units Bancroft operates and an introduction to back office and operations functions, sales trading and compliance while participating in the VTP. Through their own hard work and diligence, each candidate has the opportunity to rewrite their futures as they develop skill sets that last through not one job, but for the life of a career.
Due to an outstanding response from well-qualified candidates to its recruitment campaign for the 2022 class, Bancroft has accepted five disabled military veterans to the program — its largest class since the program's inception. One of the candidates is U.S. Coast Guard Cmdr. Daniel Huelsman, of Alexandria.
Huelsman is a U.S. Coast Guard Officer of nearly 19 years, presently serving as deputy chief for Coast Guard Intelligence Plans, Policy and Capabilities. A Babson College MBA graduate, Huelsman continues to serve as the director of the Babson Board to a non-profit foundation, serving on the Investment Committee and mentoring MBA Fellows. A 2004 graduate of the U.S. Coast Guard Academy, he did his sea service onboard a 270-foot cutter and led divisions in counter-narcotics and homeland security missions. As program manager for Law Enforcement across the Great Lakes, he was instrumental in establishing first-ever, cross-border operations with the Royal Canadian Mounted Police. He also his Master of Science in Strategic Intelligence at the National Intelligence University.
"I feel fortunate to be part of a program with an organization that is so mission-driven. I hope to use Bancroft's exceptional example and pay it forward to other veterans in the future," Huelsman said.
Cooper Middle School wins 2021 Sudler Cup
The Cooper Middle School Band program has been selected by the John Philip Sousa Foundation to receive the 2021 Sudler Cup. This international award recognizes junior high and middle school concert bands for outstanding musical excellence.
The Sudler Cup is widely known as the most prestigious award a middle school band program can receive. Only 60 schools have received this award since its inception in 1985.
"I am so proud of what our students have accomplished. And not just the current students, but all of the students over the past 9 years who have shaped the program into what it is today," said Matt Baker, band director at Cooper. "We have a fantastic community, administration, and elementary school feeder programs that I never take for granted. I am just so happy to be a part of their program."
To be eligible for nomination for the award a middle school band must have achieved and maintained high standards of excellence in the concert area over a period of seven years under the same conductor. Although the band's concert activities receive the most attention in the selection process, the program in the school must be a complete one and include participation in solo and ensemble, district band, and activities by its individual members. The band must have performed at several state and national level conferences, received letters of recognition and recommendations from prominent educators and conductors, as well as submit years of concert programs and recordings.
The band will be presented with the Sudler Cup by the John Philip Sousa Foundation at the band's spring concert, honoring the students, directors, administration, and community.
Reston church announces new rector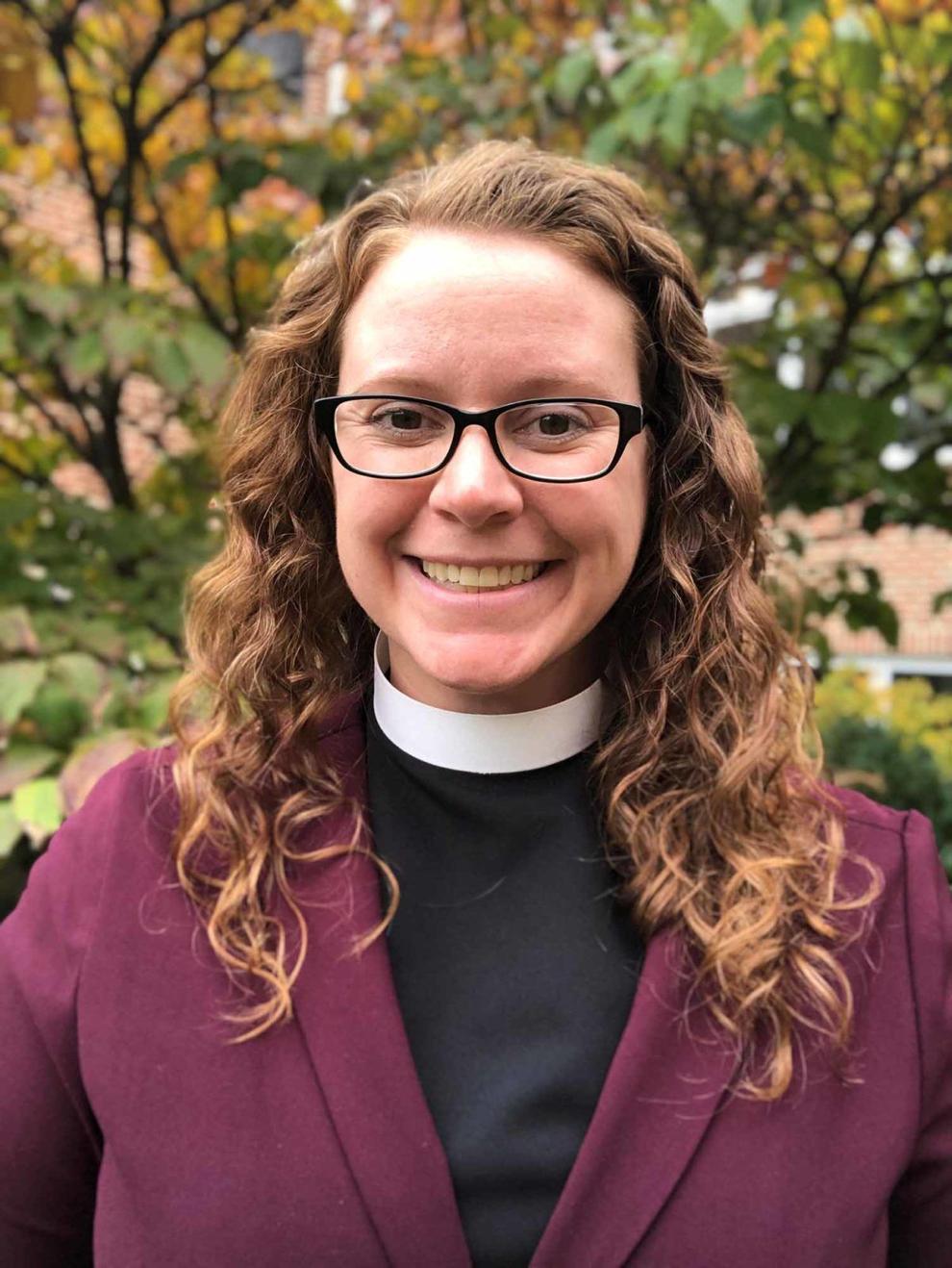 St. Anne's Episcopal Church announced last month the Reverend Jessica Holthus has been called to be its seventh rector. Holthus is anticipated to begin her ministry and church operational leadership in February 2022.
Holthus is preceded in the position by the Rev. Dr. John Dewitt Stonesifer, the church's interim rector (September 2019 through June 2021).
"On behalf of the leadership, staff, and parishioners, we express our delight and extend a warm welcome to Mother Jess, her husband Nick, and their daughters" said St. Anne's Senior Warden Chris Korbuly. "Her ministry, energy, and discernment will be a tremendous addition to our parish family and to the Reston community."
Most recently, Holthus was the associate rector for eleven years at All Saints' Episcopal Church in Frederick, Md. Prior to ministry at All Saints', she attended Virginia Theological Seminary, in Alexandria. Holthus graduated from Virginia Theological Seminary in May 2010, with a Master in Divinity.
Holthus was ordained in June 2010, and has faithfully been serving All Saints' since. She has served with three different rectors, providing a pastoral presence of continuity during congregational times of transition. In addition, she has focused her ministry on pastoral care, liturgy, formation, stewardship, and newcomers.
"Mother Jess's experience in pastoral care, stewardship, newcomers, and communicating through technology will be incredibly valuable as our St. Anne's community explores the direction God is calling this church to in the decade ahead," said Korbuly. "This is especially important during this unusual time of remote worship and as we grow spiritual and educational offerings through digital platforms."
Korbuly noted that the St. Anne's vestry and search committee, after prayerful discernment, were led to call Holthus due to her energy, sermons, and enthusiasm for accountability and social justice. He added that Holthus's confidence in the face of the challenge a global pandemic brings will be key to cultivating a healthy parish.
"Nick and I are so excited to join the family at St. Anne's," said Holthus. "Having spent time with the search committee, vestry and staff, we feel welcomed and simply delighted to begin a new chapter of ministry in our lives."